Bangkok as the Thai capital, its prosperity is evident compared to other cities, where you can not only taste the Thai history and culture, but also deeply felt in Thailand 's modern and stylish. Ten years I have gone to five times Thailand Every time the focus is different cities, this trip simply because a round-trip ticket 408 yuan, let me in Bangkok waves 48 hours (Ha, I bought this price there across the Dragon Boat Festival, and I The news was pushed in the official account for the first time, because there are no holidays, so I can only choose to travel on weekends).
Thailand travel has been very popular in the past few years. Whether it is a group tour or a free tour, many Chinese go there. So there is always a friend asked me to Thailand travel sina, ask me all kinds of questions, so I have time to Bangkok , Pattaya , Chiang Mai Write slowly one by one.
The Bangkok -line in a hurry, did not do much to prepare, even the luggage is the evening before the whole

, And there is not much time to find food, so I write about transportation, accommodation options and itinerary in as much detail as possible.
For me, sharing is a joy, and I am also very happy to be able to help everyone. gogo, friends in need continue to look down. Friends who like this "Guide", don't forget to click [TOP] before collecting!




It originated from AirAsia, so let me talk about AirAsia
Many friends will ask how to buy such cheap air tickets. I can only say that there are certain rules, but good times, such as National Day, winter and summer vacation, are basically impossible to have a good price. AirAsia is the last one week each month there will be members of the big promotions, there is integration, then Wuhan and from about 800 still common. This kind of 400-500, you can only say that you can buy it when you see it, and the hesitation is gone. I remember two years ago, the once Wuhan - There are more than 400 direct flights from Phuket. I told my friends to buy it. I didn't buy it that time. I regretted it all the time, so I immediately issued the ticket when I saw it. My friend also issued a ticket the next day, but it was already more than 800 round trips. In fact, the price of a direct flight is also very good.

No matter which channel you buy AirAsia tickets, you can add luggage and choose seats and meals on the official website by using the reservation code, and you can print the ticket itinerary yourself. There will be information posted by me on the itinerary. Regarding consignment, security check and boarding time, please be sure to arrive in advance of the time on the itinerary. Why should I take it out separately? Because my friend arrived at the boarding gate half an hour earlier, but the cabin door was closed and he could not board the plane. He watched the plane fly away without saying anything, and bought another one. Air ticket .

Thailand Country code: 66
Thailand Emergency telephone number: 123/191
Thailand Fire alarm telephone number: 199
Thailand Ambulance telephone number: 1554
Thailand Accidental rescue telephone number: 1669
Thailand Police telephone number 191   
Tourist police hotline 1155 (with Chinese service)
Ministry of Foreign Affairs Global Consular Protection and Service emergency hotline (24 hours) +86-10-12308/59913991  
China Embassy of Thailand Embassy consular protection and assistance telephone + 66-2-245-7010
China in Chiang Mai Consulate General Consular Protection and Assistance telephone + 66-81-882-3283
China in Songkhla Consulate General consular protection and assistance telephone + 66-81-766-5560
Chinese Embassy Consulate General in Khon Kaen consular protection and assistance telephone + 66-80-936-6070
China in Songkhla Consulate General Consul in Phuket Office of Consular Protection telephone + 66-94-595-6158 and assist 
local medical
in Bangkok Some of the commonly used medicines can be purchased at pharmacies such as Boots and Watsons, and it is very easy to find general pharmacies. If you need emergency medical treatment, dial 191 or 1669 directly. If you have a friend who has insurance, please remember to keep the receipts for future claims.
[Reminders]:
1. It is not recommended to bring a large amount of drugs into the country. Different countries have different entry requirements. Don't be refused entry because of drug violations. That would be bad. Before traveling, it is recommended to check the entry and exit regulations of relevant countries online, and carry related items in accordance with the regulations. For example, prepare a small amount of conventional medicines for children traveling, and it is best to bring medication instructions.
2. It is recommended to purchase travel insurance before you travel. Insurance in Southeast Asian countries is quite cheap. Compared with the flight insurance that comes with air tickets, travel insurance has more comprehensive coverage. It is recommended to take outpatient medical care if you travel with children. Last year, a friend went to Malaysia Play, I helped him buy Allianz Southeast Asia travel insurance, less than 100 yuan per capita, the children knock the teeth, good retention of documents, you can also look at the actual clinic reported.
3. Large department stores have reasonable prices and guaranteed quality. Moreover, after most shopping malls sell the goods, they can be returned within 7 days without affecting the secondary sales of the goods. Please shop around when buying valuables and remember to ask for an invoice. Please do not be greedy for cheap. In case of goods whose prices are significantly lower than the market price, please purchase carefully to avoid being deceived.
4. If buying amulets, amulets and other items, it is recommended to know the relevant information in advance and purchase through formal channels.
[] Tourist visa
in advance online check, the price is slightly different in different regions, Hubei attributable region before Beijing consular district, is now planning to Guangzhou after the consular district of prices, I go through a single 280 yuan (single-entry visa), single Can stay for no more than 60 days.
Precautions: Thai immigration regulations, immigration Thailand who are required to carry carry not less than 20,000 baht (per person), 40,000 Thai iron invalid (household) equal money, bank cards. Thai immigration officials conduct random checks, and those with insufficient cash will be refused entry. This regulation is applicable to all kinds of visa entry persons including visas on arrival. Reminder: Many people ask if they need to bring enough THB 20,000, saying that most of them have not been checked. My answer is a must. It's just a random check, and it's all about personal luck. Traveling abroad is a fun thing. Don't be refused entry because of such trivial matters. That's not worth the gain. Too much trouble, just bring US dollars or Euros, just a few sheets of paper. This time I brought 1,000 yuan + euros, which was exchanged for a total of 300 yuan in Thai baht. The rest were Alipay, WeChat and credit cards. [] Landing visa holders visa may in Thailand




Stay no more than 15 days.
Required materials: passport (valid for more than 6 months) and photocopy, tourist visa application form, 1 two-inch color registration photo with white background, valid return air ticket within 15 days after
entry, visa on arrival fee: 2000 baht, plus a few hundred baht can be said to go fast channel .
Note: Individuals must bring no less than 10,000 baht or family not less than 20,000 baht or equivalent foreign currency when entering the country. If the Thai immigration visa on arrival any doubts about the identity of the applicant, the purpose of entry, etc., the applicant has the right to refuse entry without explanation. Comparison of advantages and disadvantages:



Embassy visa: apply in China in advance, the processing time takes 6-10 working days, the price is a bit cheaper than the visa on arrival, the stay time is long, and the customs clearance speed is fast. It is strongly recommended! (In front of the day I arrived but none of seconds to cross the border)
for visa on arrival: no need to apply in advance at home, directly in Thailand handled after the plane, the more expensive (2000 baht), the short residence time (up to 15 days), clearance The waiting time ranges from 30 minutes to 3 hours (depending on the number of people in the queue, usually early in the morning), it is suitable for travelers who just leave and do not have time to apply for the embassy visa. (February entry visa on arrival Pattaya out slow while waiting in line about more than one hour entry)
[Embassy signature]:
1. Prepare a passport with a visa in
advance ; 2. Print out the return itinerary (ITINERARY, when you buy the ticket), the hotel reservation form, and bring it with you (hotel order is not required, But it is recommended to print it out);
3. The flight attendant will issue an "entry-exit card" on the plane and fill it out on the plane (you can also fill it out after landing, but the earlier you fill it out, the sooner you will queue up and pass the border). For the filling method, please refer to the template below;
4. After getting off the plane, follow the road signs to the immigration counter, and give the passport and immigration card to the staff. After they have checked that there is no problem, they will tear off the immigration coupon of the immigration card, and then take the other The copy and other materials will be returned to you.
PS: Remember to take good care of the immigration card. If you lose it, it will be very troublesome when you leave the country.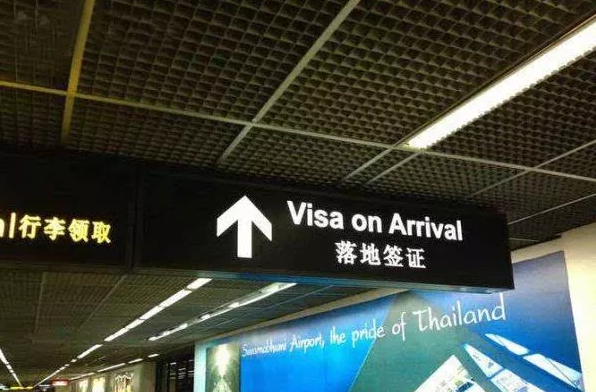 [Visa on arrival]:
1. Prepare a passport valid for more than half a year, and a 2-inch photo taken in the past half a year;
2. Print the return air ticket and hotel reservation in advance;
3. The flight attendant will issue an "out" on the plane Arrival card", fill it out on the plane. For the filling method, please refer to the template at the end of the article;
4. After getting off the plane, follow the instructions of "Visa on Arrival" or "VISA ON ARRIVAL", go to the visa on arrival office, there will be a "Visa on Arrival Application Form" nearby, fill in and paste yourself (You can also download the form online, you can fill it out at home in advance, after filling in the template text);
5. Find the "document inspection office" or "CHECKING DOCUMENTS", put "passport, immigration card, departure ticket, hotel reservation Pass the application form and visa on arrival to the staff. After paying the money, he will return all the materials except the passport to you, and finally you can go to the next window and wait for the passport;
6. Go to the immigration counter and take your passport Give the immigration card to the staff. After they check it, they will tear off the immigration page of the immigration card and return the other page and passport to you. The process is completely over here, and then you can go outside to collect your checked luggage Up.
[Forms for filling out the entry-exit card and visa on arrival application form]: The
entry-exit card is issued by the flight attendant on the plane when taking the inbound flight. It is divided into front and back sides. Both sides need to be filled in. Click X to confirm in the right place, not Hit √, remember!
Front of the immigration card: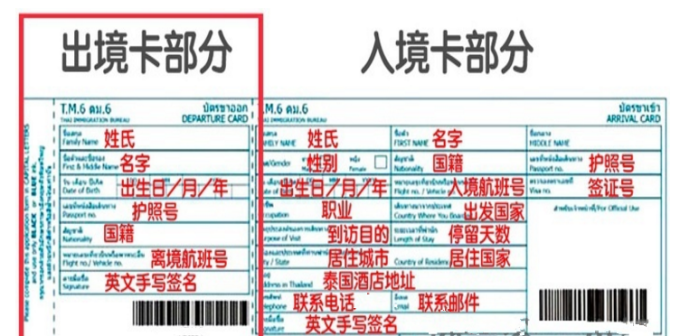 1. All places must be filled in English capital; 2. Signature (signature), write your own Chinese signature; 3. Nationality fill in CHINESE, country fill in CHINA; 4. For the purpose of visit, fill in HOLIDAY or TRIP; 5. Contact number and Mail that bar, do not fill; 6 inbound flight number to take the time to write your entry flight number, departure flight number to fill you leave Thailand flight number ride; 7 visa number, fill out the visa sticker on the above number, if Visa on arrival, leave it blank;
Front of the immigration card: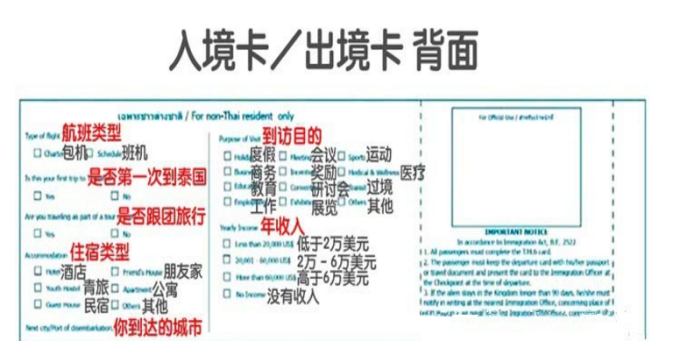 1. Arrive in the city and write the place of your entry, generally PHUKET (Phuket), BANGKOK ( Bangkok ), CHIENGMAI ( Chiang Mai ), PATTAYA ( Pattaya )
Application form for visa on arrival: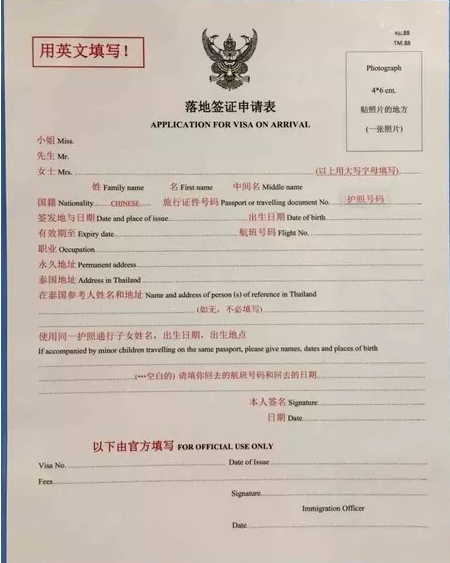 Thai prices generally low, but with the foreigners to Thailand to play more and more, in recent years the Thai prices actually getting up. But overall it is still a very cost-effective tourist country.
Compare the three major cities I have visited:
[ Chiang Mai ] Consumption low, with similar domestic third-tier cities, and Chiang Mai is not the entire city, double bar cars to be, most of them are 10 baht, you can stop waving. The Mercure (four-star) in Chiang Mai 's summer holiday season includes breakfast for less than RMB 250 (of course, I ordered lower, haha).
[ Pattaya ] Consumption is higher than Chiang Mai , I stayed the whole consumption than city ( Wuhan ) or lower, most of the cooking pedestrian street near the starting price is 150 baht, but Thai food servings small. Pattaya Although there are two trains, they are fixed routes and stations with two trains are not on-call. This should be clear. Of course, you can stop him. If it is outside the fixed route, you have to negotiate the price, usually 100 baht up. Pattaya 3 star hotel near the beach, about 300 per night.
[ Bangkok ] overall for tourists spend more expensive than the city, I feel better than Wuhan Also your point (besides eating less than Wuhan ). Let me talk about public transport, BTS, I sat down siam from Central Pier to 44 baht (equivalent to 9 yuan), in Wuhan I sat down airport only 6 yuan (one hour car ride), TAXI I once sat, did not play By the way, I got off the light rail in advance and bargained for 120 baht less than 3 kilometers away from the hotel. Besides accommodation saim district Mercure 500-600 yuan per night (contrast Chiang Mai The Mercure is twice as expensive), the key is that the room looks quite small. The slightly better five-star hotels cost 800 upwards, and the basic one by the river is about 1,000 yuan.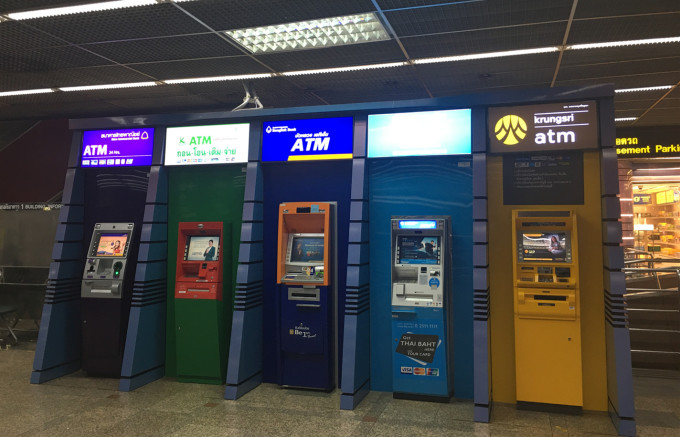 [Domestic Exchange]
Before departure, exchange RMB for Thai baht in China at the bank's real-time exchange rate. Baht in second-tier cities, not every bank has, Chinese banks generally is there, it is said Ayutthaya city bank exchange rate is good. Due to foreign currency reserves, it is recommended to make an appointment with the bank in advance.
[Local Exchange]
1. At the airport exchange counter, I saw 3 of them at Don Mueang Airport. The highest exchange rate was only 4.55. I left the airport with my only 200 baht. (I do not recommend my approach, you still have to ensure that you have a little baht when you issue a ticket)
2. The city exchange counter, Bangkok The exchange rate is also cut to the heart of the downtown area, possibly due to Bangkok relatively large exchange points like Pattaya so focused, I changed 200 yuan in saim district, exchange rate 4.6, no way, there is no body baht, my baht Mainly used on the bus. In Pattaya just a pavilion, the exchange rate has around 4.9.
3, CUP card cash withdrawal, and generally more than I would choose to use CUP cash, although there are fees, but get more than 2000 yuan exchange rate, then to have about a 4.9, and Bangkok ATM machines everywhere.
[UnionPay card ATM cash withdrawal fee] two points: domestic issuing bank charges + local ATM machine charges of domestic banks, such as mine: Merchants Bank: foreign cash fee of 0.5%, the lowest 10 yuan / pen, take at least 2000 yuan More cost-effective. Bank: foreign cash 1% + $ 12, a minimum of 15 yuan, of course, is not considered CMB Bank cash some such





Hua Xia, two years ago, a daily overseas handling fee was waived, now Puka is inevitable, platinum and diamonds are still free. You can consult major banks for specific charging standards.
[ Thailand ATM machine handling fee] is 150 baht per transaction , most ATMs have a Chinese interface, the TMB BANK of the Thai military bank can take up to 30,000 baht per transaction, and the BANGKOK BANK (blue) can take up to 25,000 baht per transaction. The remaining ATM machines can withdraw up to 20,000 baht per transaction.
Ways of spending other than cash
1, credit card spending, the Thai credit card is very convenient, hotels, shopping malls, large supermarkets and other places can swipe. (Visa, MASTER I each took one, forgot the CUP, and there are places to go CUP CUP channel , brushing yuan price displayed directly, such as I brush MASTER words in USD billing).
2. WeChat Pay can be used in general stores, supermarkets, 7-11, and it is basically converted according to the bank exchange rate.
3. The best exchange rate should be Alipay. 7-11, Starbucks, drugstores, etc. can all be used. The exchange rate of my platinum member has reached 5, and the diamond member is of course better.
The following exchange rate table is generated in real-time details of the end of May, this time I was in Bangkok three days only redeemed Baht 300 yuan, mainly used in transportation and snacks, all other consumer credit card and mobile payment.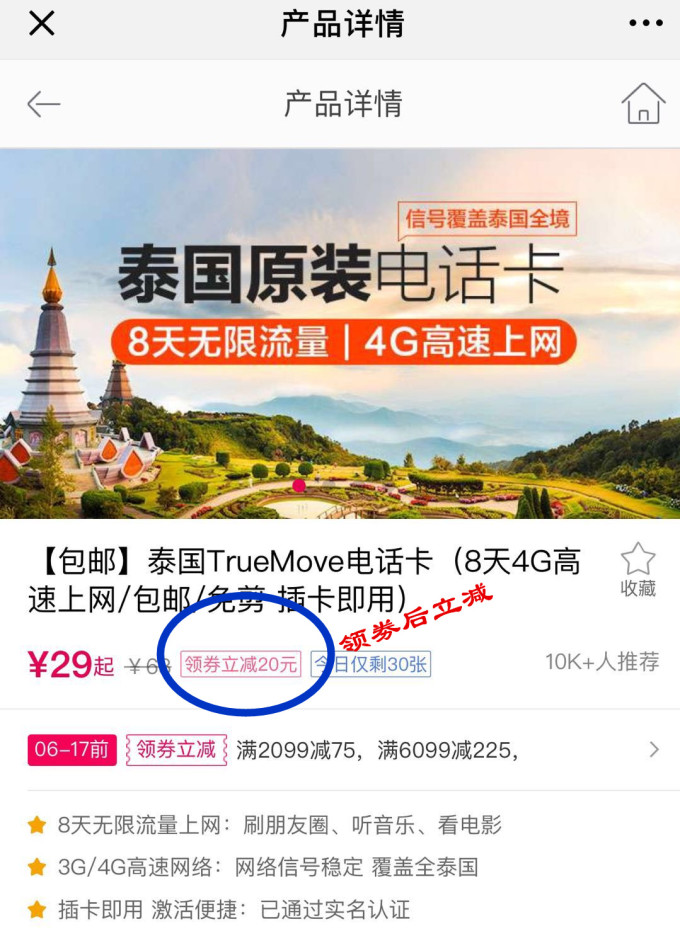 Originally calling card is not necessary to mention, just rent a car recommendation calling card activity, twice went to Thailand have used this card, cheap and easy to use, each can apply for a phone number, minus 9 yuan also shipping volume after http ://poi.zuzuche.com/view-goods_id-509623.html
Mobile power carrying problem
This is also a question that has been asked countless times by group friends, and I saw the relevant regulations at the AirAsia check-in counter on the return trip. AirAsia can carry it when it is less than 160WH. I checked the regulations of the Civil Aviation Administration, which means that the equivalent amount is 2W. You can bring your Ann's power bank at will. See the figure below for specific regulations. [Correspondence between capacity and rated energy value] When the rated energy is greater than 100Wh but less than or equal to 160Wh, you need to go to the check-in counter and get approval from the airline before you can take it on the plane.
※Generally, the V (voltage) of the power bank is 5 volts , 1A (ampere) is equal to 1000mA (milliamp), that is, 100W (h), which refers to a power bank with 20000 milliampere.
Generally, the power bank is clearly marked and has 3C certification, and those with less than 20,000 mA can be carried on the plane normally. 160W(h) is a 32000mAh power bank.
[Product Identification] The power bank must be fully and clearly marked, with 3C certification, and can be carried on the plane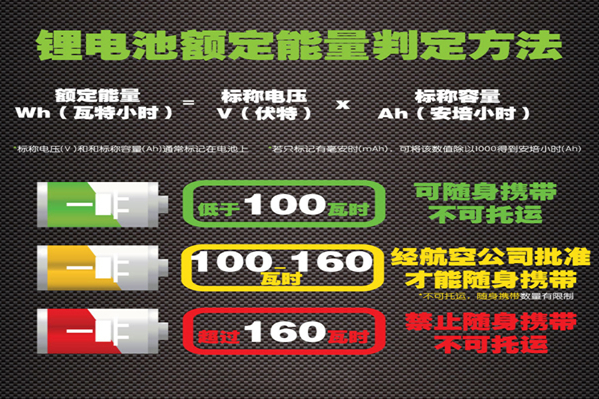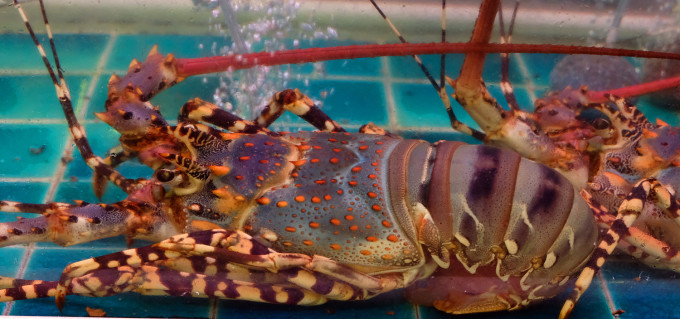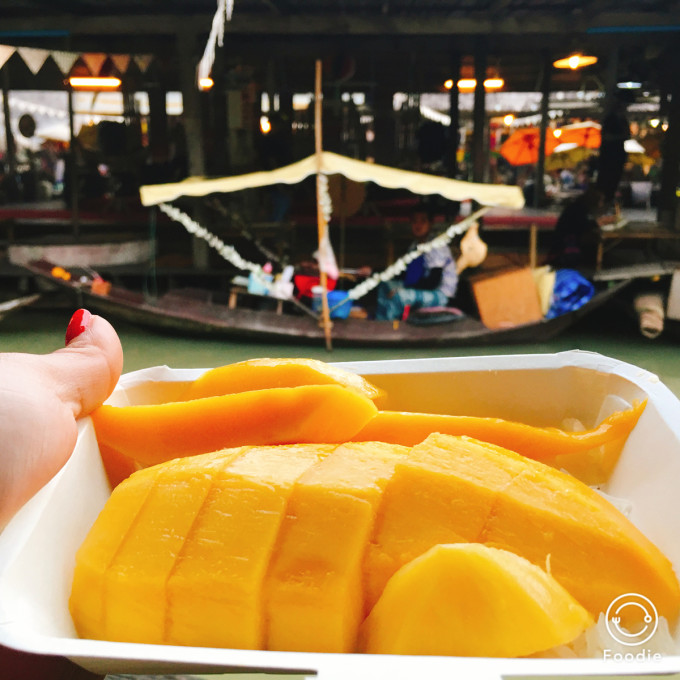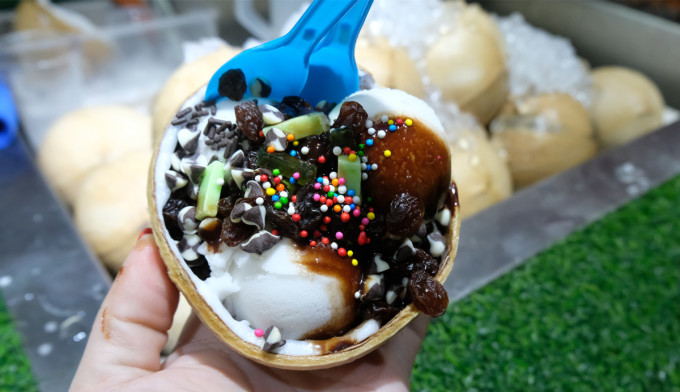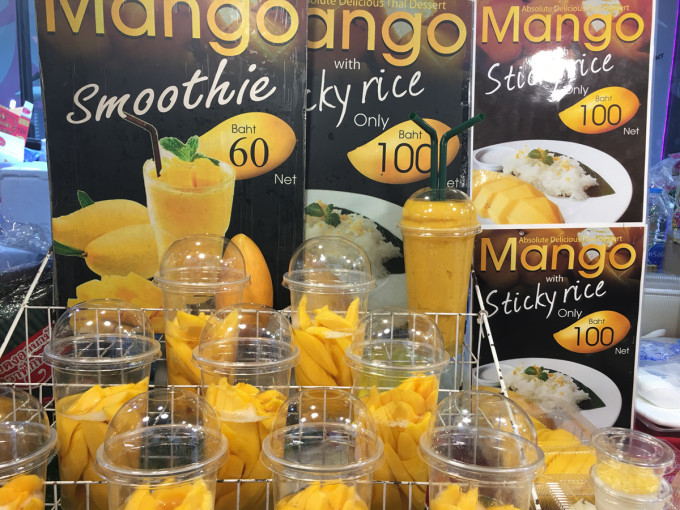 Thai food this time I did not do too much research, first in line to find some to share, but went to Thailand many times, where the mango rice, small business owners, Yakult, I still love the variety of fruit juices.
  1. Sour and Spicy Shrimp Soup (Tom Yam Kung): Sour and Spicy Shrimp Soup tastes good and has a rich texture. Lemongrass, ginger, and lemon leaves determine its basic taste. It is up to personal preference to keep coconut milk.
  2. Steamed red curry fish (Hom-Mok Pla): Steamed with red curry, fish and vegetables in pandan leaves or a ceramic bowl, it is very delicious.
  3. Curry Kaeng: Green curry, red curry and coconut milk are cooked together. The main ingredients are meat, such as green curry chicken (Kaeng Kaew Wan Kai).
  4. Pad Thai (Pad Thai): civilian snacks, some can add an egg, some will use egg skin to make Thai-style omelet fried noodles.
  5. Rad-nak: Use rice noodles or Thai-style Sen Yai, stir fry with kale, onion, pork slices, and oyster sauce. It looks a bit like stewed rice noodles or simmered rice noodles.
  6. grapefruit salad (Yam-Som O): This Channel Hot salad to mix into the fresh grapefruit with coconut milk, red curry sauce, chili oil, sugar mixed cooking sauces, add shrimp or chicken, but also some restaurants Roasted shredded coconut or crushed peanuts will be added.
  7. The green papaya salad (Som Tam): This is actually the Thai northeast Ministry of food, now throughout Thailand , with a wooden pestle to mix green papaya, tomato, pepper, palm sugar, etc. made of mashed. The amount of coconut sugar and chili can be adjusted at the discretion of the store.
  8. Fried fish cakes (Tod-Mann Pla): Mix curry, fish meat, lemon leaves, etc. together and deep-fry, tender and delicious.
  9. playing throw meat (Lab Kai): Because in a basil stir-fry meat called ka-pow, it was translated into play throw meat, is also Thailand's northeastern dishes throughout Thailand A typical example of development.
  10. Kuay Tiew: The most common roadside stall noodle soup. The soup has various flavors, including egg noodles (Ba Mee), Kuay Tiew Sen Yai, Sen Lek, and rice noodles (Sen). Mee).
  11.Miang Kam: Wrap coconut sugar, ginger, chili, shredded coconut, dried shrimp, etc. with leaves, it tastes great.
  12. Kebab (Muu Ping): One of the common snacks in Bangkok , a skewer of 10B, best served with glutinous rice.
  13. Pad Kee Mao (Pad Kee Mao): This dish is called "spicy drunkard" because it tastes so spicy that it can wake up people with hangovers.
  14. Hainan Chicken rice (Khao Man Kai): significant Chinese Cuisine, Thai Hainan chicken rice taste is very light, add a little sauce just to eat.
  15. shrimp paste rice (Khao Kruk Ka Pi): In Bangkok, a very common food market river
  16. Seafood (Seafood): Whether it is freshly baked big shrimp, steamed fish, or crab dishes, etc., in Bangkok have the opportunity to enjoy, Cheap and fresh.
  17. Kung Chae Nam Pla: Fresh prawns are topped with chili and garlic flakes, topped with lemon-flavored hot and sour sauce. The sweet prawns are served with spicy sauce.
  18. Yam Ta Krai: This mixed dish includes peanuts, lemongrass, ginger, chili, mint, fried garlic slices, etc. The taste is excellent. Some restaurants will spread these ingredients on fried fish and eat them with hot and sour sauce.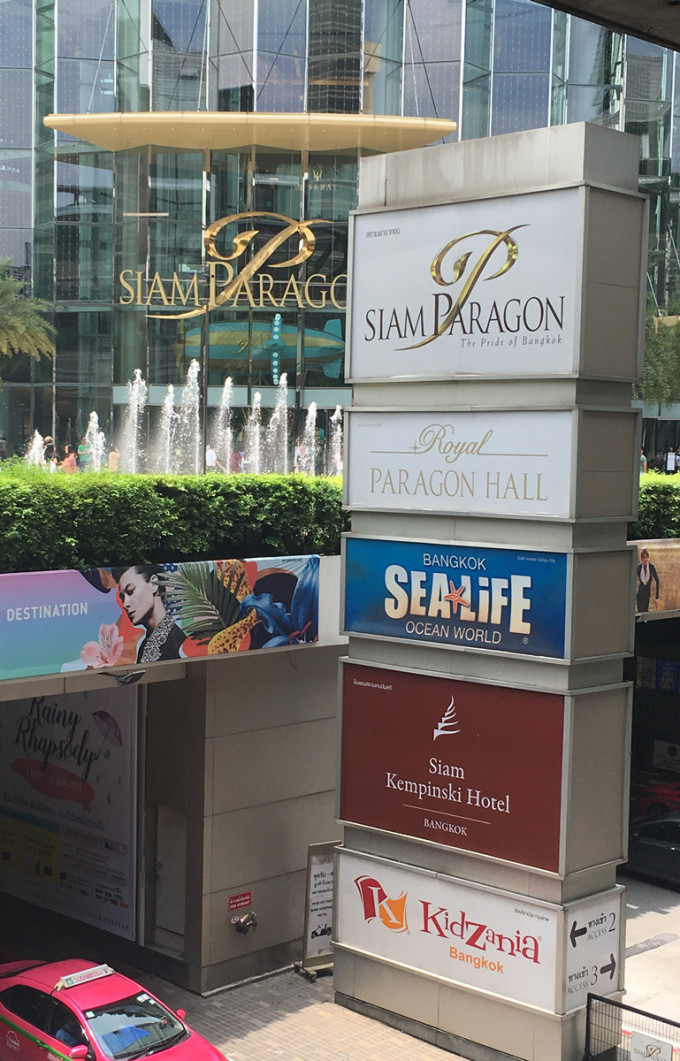 Thailand can buy a lot, but international brands Bangkok no advantage, royal duty-free shops in my opinion is specifically for the Chinese people and set, the Thai native surprisingly worth buying this brand, but to learn to distinguish between true and false, as far as possible Buy in shopping malls and large supermarkets. Specific shopping guide, I will post one when I have time.

Bangkok accommodation options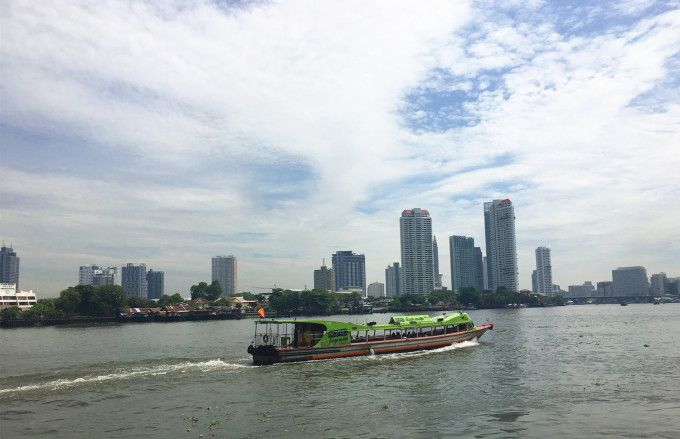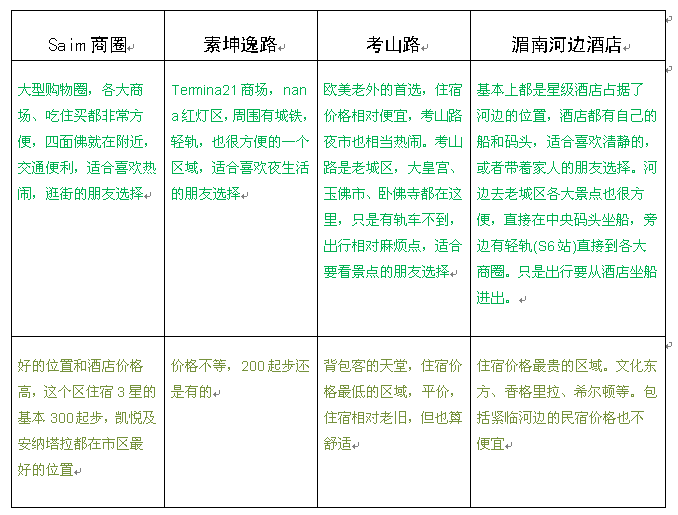 Most of the tourists who travel independently will choose accommodation in the circles above. How to choose depends on their personal itinerary and preferences. Of course, my first choice is definitely the Chao Phraya River, followed by the saim business district~ I recommend an accommodation activity for everyone, there are not many places, take away the ones you want: [Booking] travel fund easily! After staying in, you can get CNY 99 reward! Link: https://www.booking.com/s/57_6/32260674 (read the terms and conditions clearly when booking, and you can get cash back when the booking amount reaches 198 yuan) (click my link to book a room, and cash back directly after successful check-in Your credit card/bank card is actually returned, see the picture below)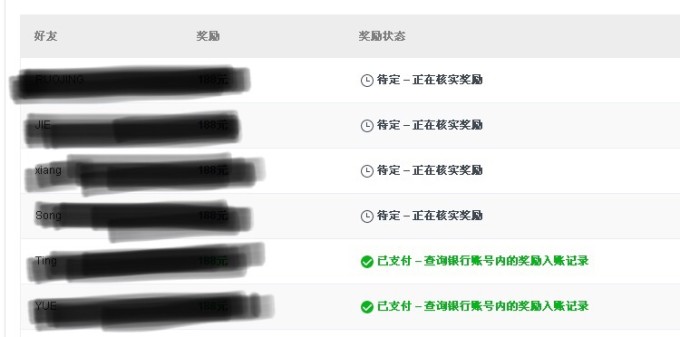 The picture below was updated on September 2, 2019. There are still activities and real cash back. Booking is directly sent to your bank account. Both parties have it. The set is equivalent to a discount. There are also a small number of places. Grab it quickly.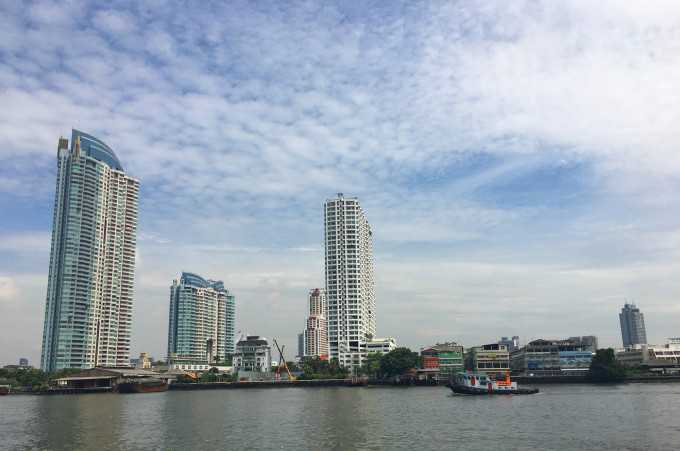 Speaking of my own itinerary, now I think the arrangement is perfect, but the result is basically not according to the itinerary . Day 1: Sleep and wake up naturally-take a boat to Wat Arun-find a cafe on the top floor to watch the sunset at Wat Arun in the evening, even find the location, hey Day 2: continue to sleep until you wake up naturally, Bangkok Arts and cultural Center - shopping district / find food - the evening went to the train station Ratchada Night shot "colorful" night / find a sky bar to see Bangkok downtown night scene





Haha, does my schedule look perfect? But if it is the first time to go to Bangkok , plans three days, then I suggest just leave:
the first day: the old city attractions, the Grand Palace, Wat Phra Kaew, Wat Arun, Chinatown, night Chao Phraya River, an activity-based travel to Old Town .
The next day: Select the US railway market power + Floating Market Half-day (two floating market, Damnoen sand flowers floating market, there is a Amphawa floating market, you can see fireflies, only on weekends only groups can be specific in looking at the various travel Web site), you can choose from a variety of performances like or spa, Thai massage, etc.
on the third day, the Erawan Shrine - Siam shopping district -Asiatique Pier Night Market Night Market or other, bring their children may also consider Bangkok Siam Ocean World
Baiyoke sky buffet at Baiyoke sky and night view of Bangkok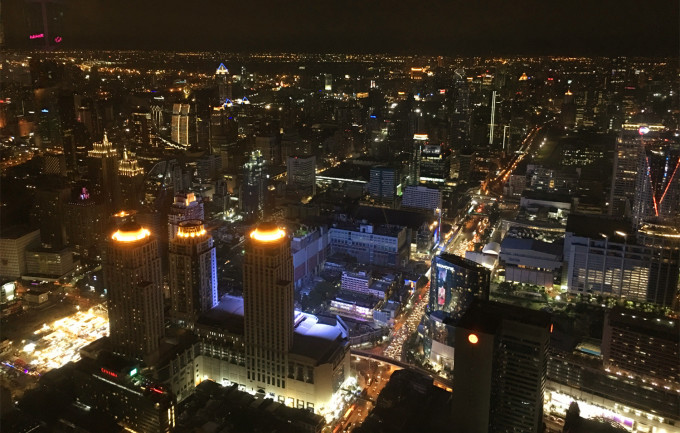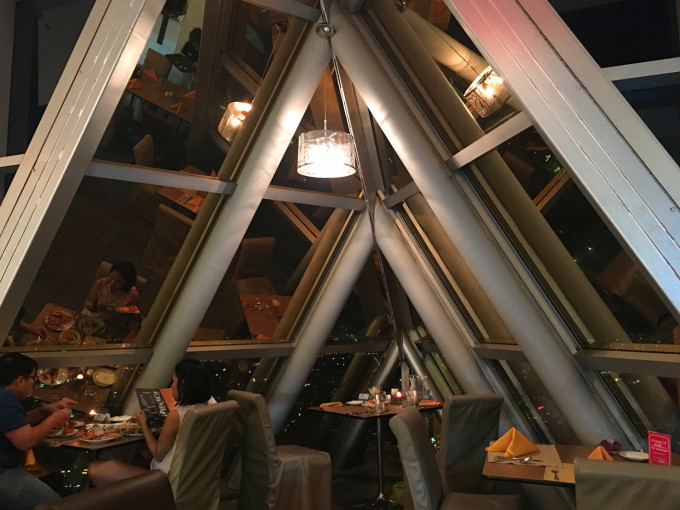 Worship York Sky Tower, Bangkok, once the tallest building, scheduled dinner buffet 81-82 layers of (different floors, dishes, variety and prices are different), seafood (grilled, there are boiled in), steak , Japanese cuisine, Thailand There are many dishes and so on. The variety is quite rich. One bottle of mineral water per person (other drinks are charged separately), 150 yuan per person. After eating, you can enjoy the night view above the 84-story revolving tower, which is definitely worth the price. (I would like to thank my friends and couple here, not to mention the two-person world that disturbed the two of you, I made up my meal ticket, and took me all kinds of food and shelter, I love you so much )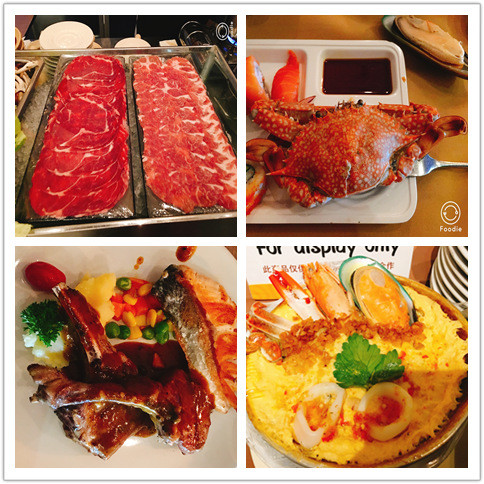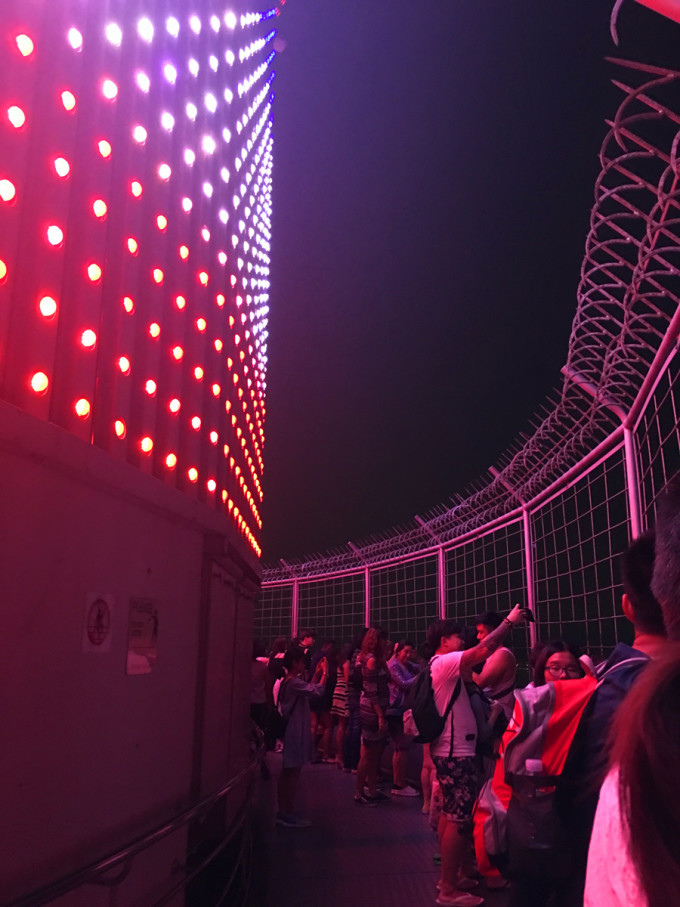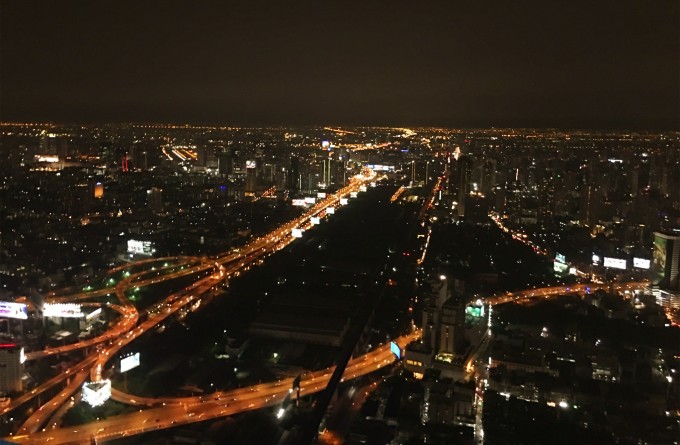 "Colorful" Night Market: Ratchada Train Night Market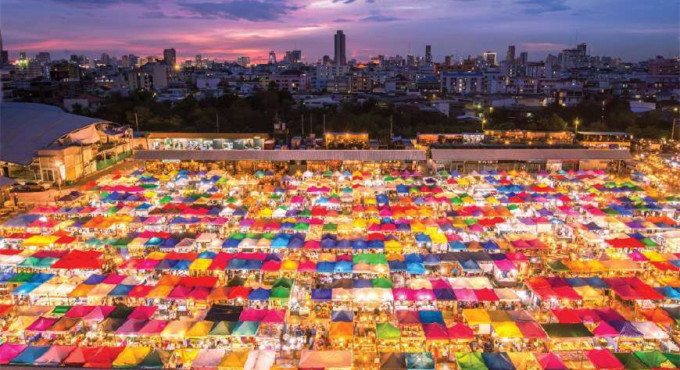 Ratchada Night train, although the train but here with the name US power railway market is not the same, and there is no train passed, but this does not prevent it becoming "color value" highest Night
Hours: daily 15: 00-1 :00.
Address: 99 Soi Ratchadaphisek 6, Khwaeng Din Daeng, Khet Din Daeng, Krung Thep Maha Nakhon
Access: subway (MRT) Thailand Cultural Center Thailand Cultural Center Station Exit 3 will be able to see the Esplanade mall, through the mall can be Arrive at the night market.
Shooting point: Take the elevator to the fourth floor from the advanced shopping mall, and then cross the road across from a 3D art gallery to the parking building. (Be sure to advance to the mall to take the elevator to the fourth floor, and then cross the road across from a 3D art gallery to the parking building, where you can take pictures of the above)
Night market highlights: the focus is on a retro zone, nostalgic and Country club style
A coffee house suitable for watching the sunset at Wat Arun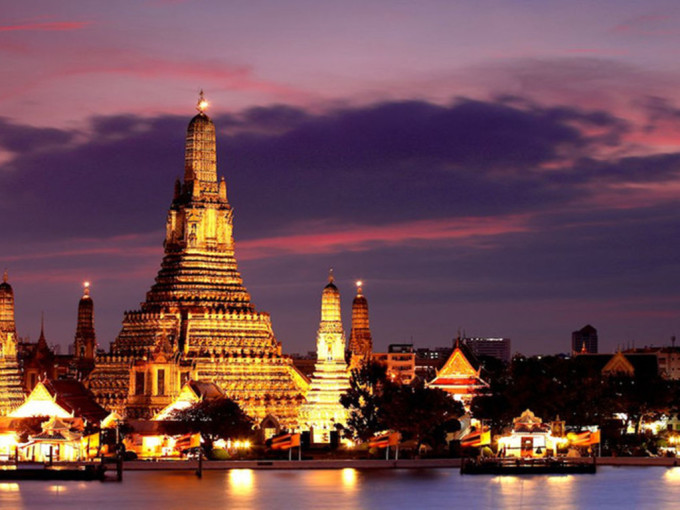 Sala Arun Cafe &amp (Eagle Nest By Sala Arun, http://www.salaarun.com/ )
Sala Arun Cafe &amp is
located in a very good location, directly opposite the Wat Arun , Because it is located on the fifth floor, the view is very good and you can see far away.
The location is right when you exit the N8 Pier (the Wat Pho is diagonally in front), turn right at the first alley, go to the end and then turn left.
The next one is also good. The balcony on the top floor is connected to the Eagle Nest.
Note: this point This is a strategy I found on the Internet, which should have been my focus, but it has not been practiced this time, but it is still recommended.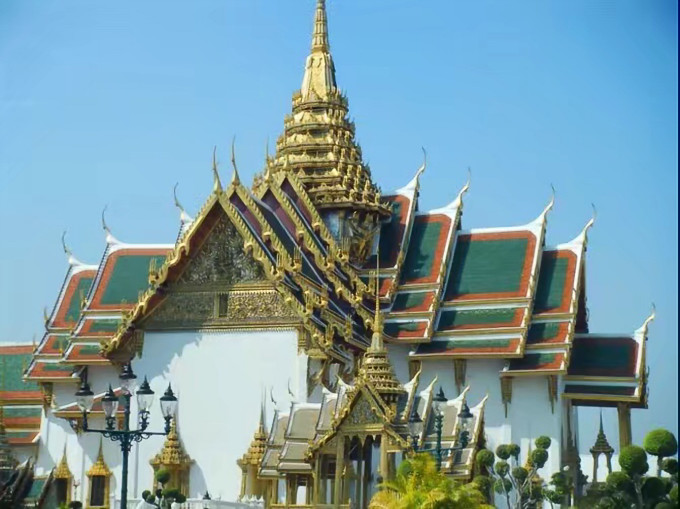 Transportation
Take the bus to The Chang (N9) Pier.
Bus: 1, 3, 25, 44, 47, 53, 60, 82, 91 and other multiple buses can reach the vicinity.
The
500 baht pass includes tickets to the Temple of the Emerald Buddha, the Grand Palace, and the Teak Palace.
Opening hours:
Monday to Sunday 08:30-15:30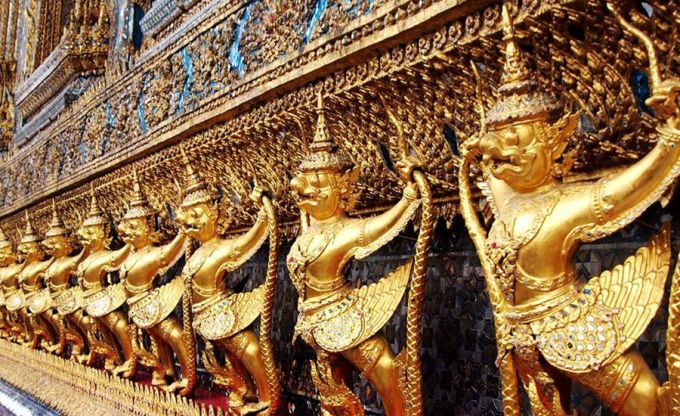 Transportation
Take the light rail train to Saphan Taksin Station (Saphan Taksin Station), then take the orange-flag speedboat to Tha Chang Pier (N9), and walk for 10 minutes to the Grand Palace.
Tickets The
Grand Palace tickets are universal and valid locally.
Opening hours
: Monday 08:30-15:00;
Tuesday-Friday 08:30-15:30
Bangkok Art and Culture Center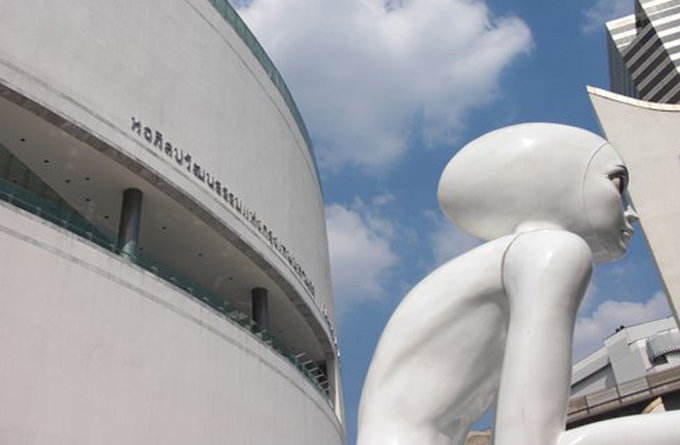 Located next to the National Stadium Skytrain Station, Bangkok Art and Culture Center, it is a very suitable place to visit. There are occasional art exhibitions or photography exhibitions, which are worth seeing.
Address: 939 Rama 1 Road, Wangmai, Pathumwan Bangkok 10330 Thailand
Opening Hours: 10:00-21:00
Tickets: Free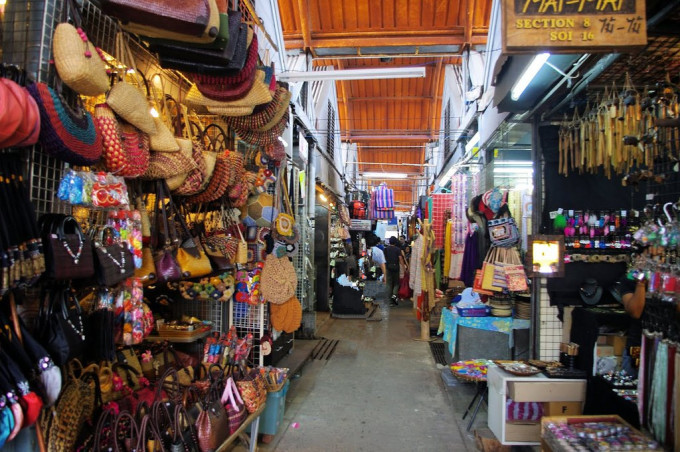 Opening hours
Saturday to Sunday 9:00-18:00, only a few shops are open on weekdays.
Transportation
Take BTS to Mochit Station, or MRT to Chatuchak Park Station, or MRT to Kamphaeng Phet Exit 2
Bangkok Riverside Night Market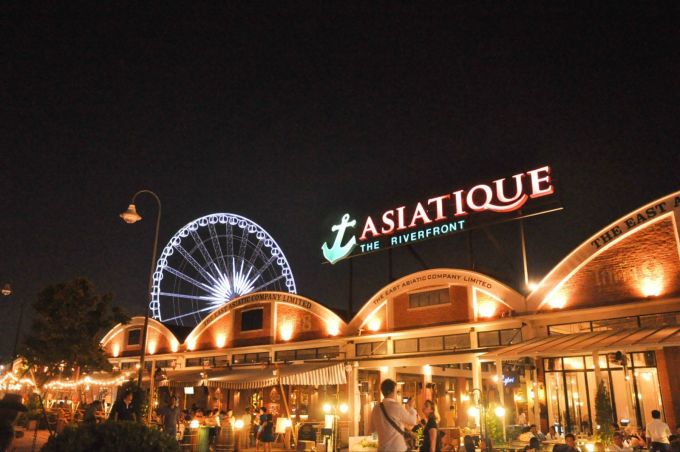 Bangkok 's largest night market is converted from an old wharf warehouse. Compared with the traditional night market, the environment is tidy and petty bourgeoisie.
Here you can find food, handicrafts, and clothing. The shops are divided into different regions. The prices of the products are higher, so you must bargain.
Opening hours
: 17:00-24:00
Transportation :
Take BTS, BRT, bus, and bus and get off at Saphan Taksin Station and then transfer to free shuttle boat; take bus and get off at Wat Chayawat Station, which is within walking distance
Airport to Bangkok city transportation options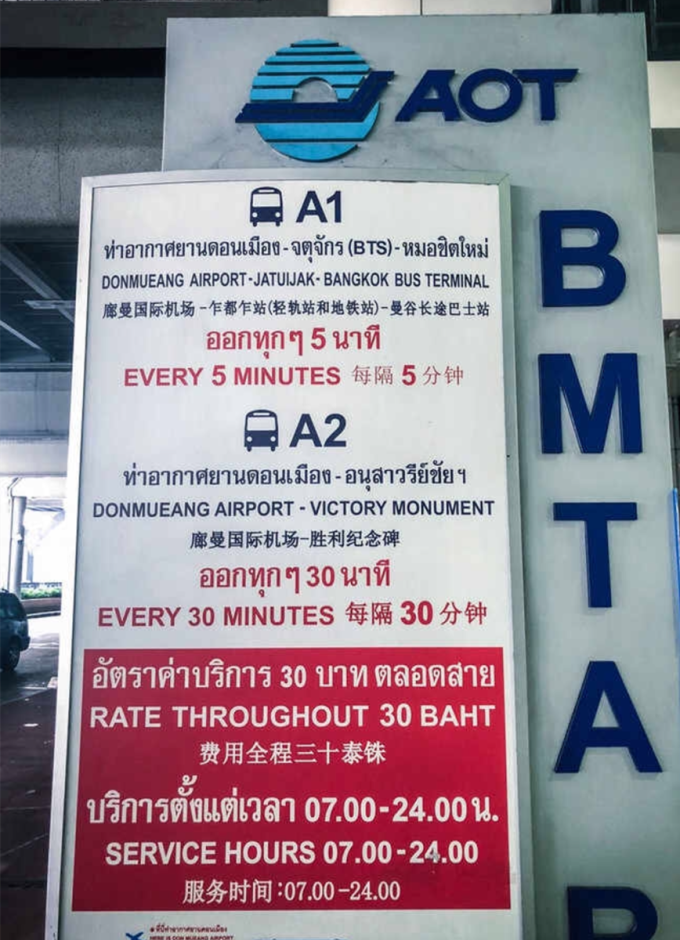 [Don Mueang Airport to the city] To
reach the city from Don Mueang Airport, you can take the A1 bus (30 baht/person, about RMB 6) to the MOCHIT station and transfer to BTS (light rail) or MRT (subway), or take the A2 bus. After the Victory Monument, transfer to the BTS (light rail) or take a taxi to the hotel.
Operating hours:
A1 bus 7:00am-24:00pm
A2 bus 7:30am-24:00pm leaving
the airport arrival hall at Gate 6 is the bus pick-up point. It takes about 20 minutes to reach Mochit Station. The bus is air-conditioned, and the bus is charged. , Only Thai is available, you can just follow along after everyone is finished.
Don Muang airport can take a train can be made to the South China Peng train station, but the Bangkok train punctuality rate is not high, it is generally not recommended to take a train to the city. Here you can also take a train ride to Ayutthaya , 0:00 trips may have to (ha ha, do not ask why I have to go to big city Raiders, Thailand 's next stop is it).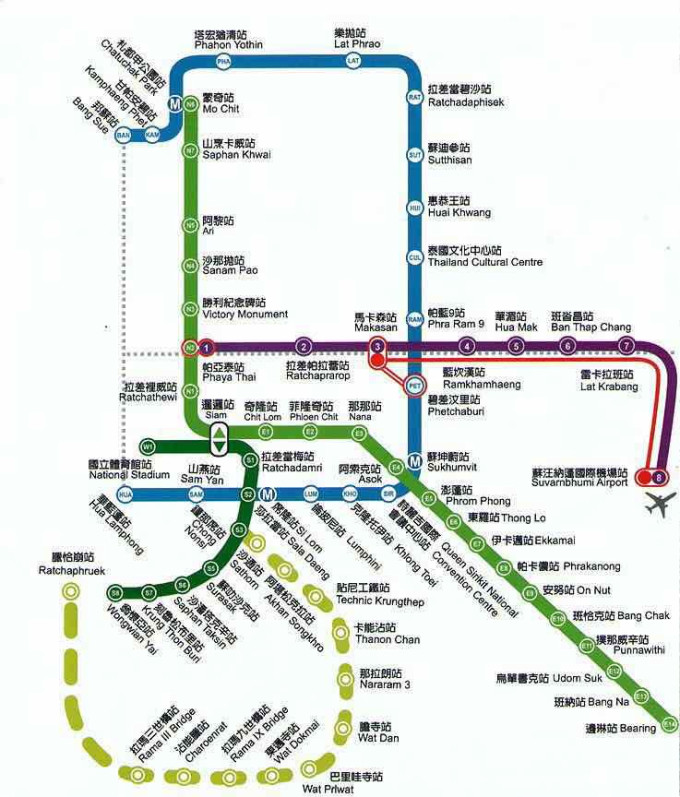 [ Suvarnabhumi Airport to the city]
Suvarnabhumi Airport In addition to the airport bus to the city, you can also take the Airport Express (purple), and then transfer to other places.
[Taxi&Grab]
Both airports have Public Taxi counters for tourists to take taxis, but passengers need to pay the driver an additional 50 baht airport service fee after the journey ends, and 70 baht high-speed tolls will be charged if the highway is used.
Grab that Bangkok is also a taxi commonly used software, the interface can be displayed in English. (It is said that it is cheaper than taking a taxi directly, because I have never used it, so I don't want to introduce it.)
[Book a pick-up and drop-off in advance]
Thailand is a country especially suitable for family travel. Many people will bring their parents and friends to travel. For safety reasons, We recommended to choose Bangkok Pick-up service, usually free waiting for 90 minutes for pick-up, 30 minutes for drop-off, and full Chinese customer service to follow up. It is also very suitable for students who are not good at English. The average price for multi-person travel is around RMB 30-40 per person.
Comparison of three modes of transport
[public transport]
advantages: 1, a person or two people travel more cost effective price
2, convenient public transportation transfer, to avoid Bangkok road traffic congestion
Disadvantages: 1, more than three trips per capita price high
2, It is only suitable for hotels along the BTS (light rail) and MRT (subway) lines. You need to find a hotel on foot. It is not suitable for
[Taxi & Grab] with too much luggage.
Advantages: 1. Suitable for 3-4 people travel, the price is lower than public transportation
2. Point to point Pick up and drop off, no need to drag your luggage to find the hotel on foot.
Disadvantages: Congestion during rush hour is easy to waste time and taxi fare. Taxi travel speed is less than 6 km/h and charges 2 baht per minute. Basically it is not a special situation, I will not choose.
[Book a pick-up and drop-off in advance]
Advantages: I will choose pick-up and drop-off or chartered car for 1, 3 people and above. The per capita price is low, and there are many models to choose from (the price of pick-up and drop-off is around 120-300 yuan according to the model and distance)
2. Point-to-point pick-up, no need Luggage to find the hotel on foot
3. One-price all-inclusive, no overcharge due to low speed driving when traffic jam
4. There is a Chinese customer service, which can solve the problem of language barriers.
Disadvantages: 1. The price of pick-up is higher for two people or less
How to use public transportation to make use of Bangkok city attractions and surrounding attractions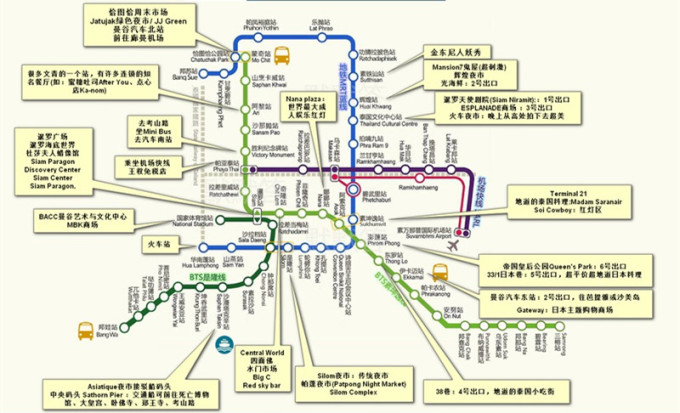 Bangkok Attractions Map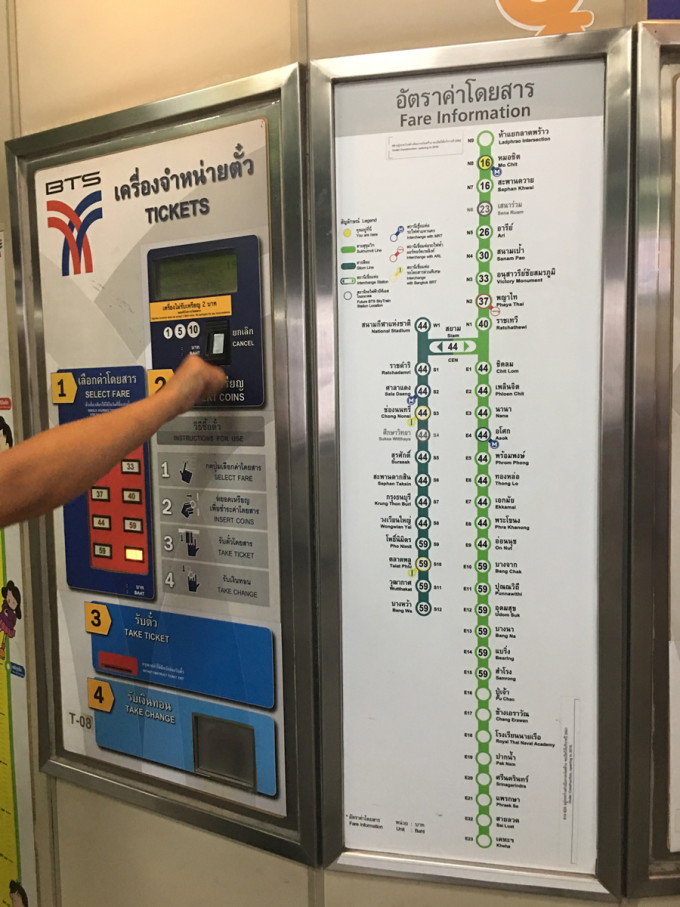 Light rail ticket vending machine. This ticket vending machine only accepts coins of 1, 5, and 10 baht. You need to choose coins according to the site comparison table. If there are not enough coins, you can go to the service counter to exchange coins.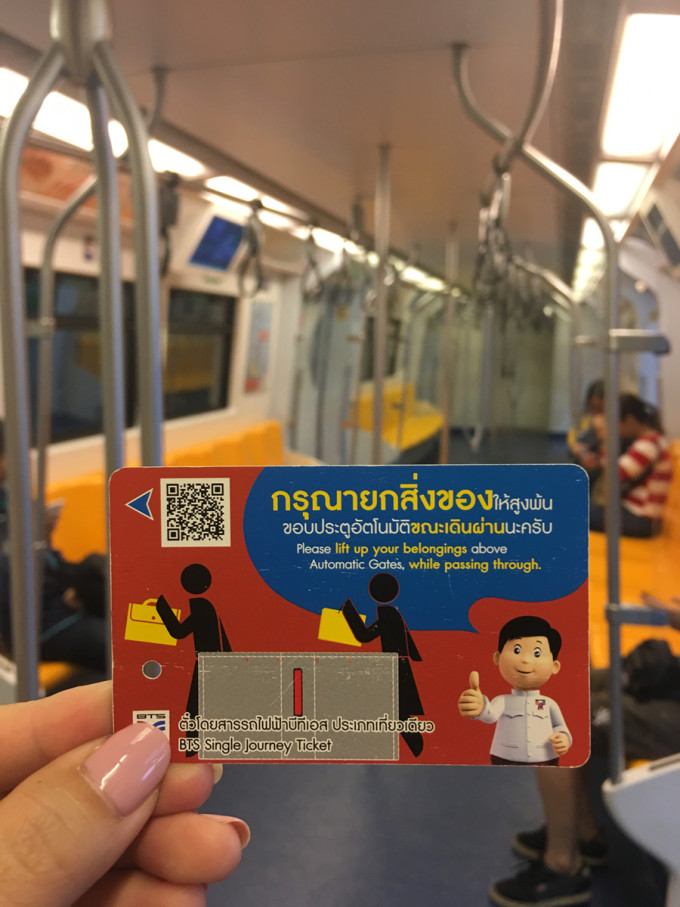 The traffic in Bangkok city can basically solve the traffic of most scenic spots through BTS (light rail), MRT (subway), and Chao Phraya bus.
[BTS (light rail)]
BTS (light rail) has two routes, silom Line and Sukhumvit Line, which can be transferred at Siam Station. The cost varies from 15-60 baht one-way depending on the distance. There is also a one-day pass of 120 baht. It can be purchased at the service desk in the station. The validity period is one natural day, and it will automatically expire after 24:00.
[MRT (Metro)] There
is currently only one route for MRT (Metro). From Hua Lamphong Railway Station to Bang Sue Station, MRT (Metro) ticket vending machines generally default to the Thai version. Click the upper right corner to switch to English and touch the screen to select the station. Accept banknotes and coins.
MRT (subway) and BTS (light rail) belong to different companies, and separate tickets are required to transfer between the two.
[BTS (Skytrain) and MRT (subway) important attractions]
BTS (Skytrain):
MOCHIT: Don Muang airport can take the A1 bus, Qia Tuqia Park, Qiatu Qia Weekend Market near Bangkok's northern bus station
Victory Monument: No. 2 Export King Power Duty Free Shop
Phaya Thai: transfer to Suvarnabhumi Airport City Express rail
Siam: Silom Line and Sukhumvit Line transfer point, Siam district, MBK, Siam Ocean World
Chit Lom: Erawan Shrine, central world shopping district
Asok: BTS and MRT interchanges, Terminal 21 shopping malls
Phrom Phong: The EmQuartie shopping malls, theme park dinosaur planet
Ekkamai: exit 2 Bangkok eastern bus station
Saphan Taksin: exit 2, Pier central Pier central
MRT (subway):
Kampheang Phet: exit 3, Ke Togo Market Or Tor Kor Market
Chatuchak Park: Chatuchak Park, Chatuchak Weekend Market
Huai Khuwang: Elephant God, King Hui Gong Night Market (after 9:00)
Thailand Cultural Center: Exit 3, Ratchada Train Night Market (not open on Mondays) )
Petchaburi: Transfer to Suvarnabhumi Airport Express
Sukhumvit: BTS transfer point, Terminal 21 shopping mall
Hua Lamphong: Hua Lamphong Railway Station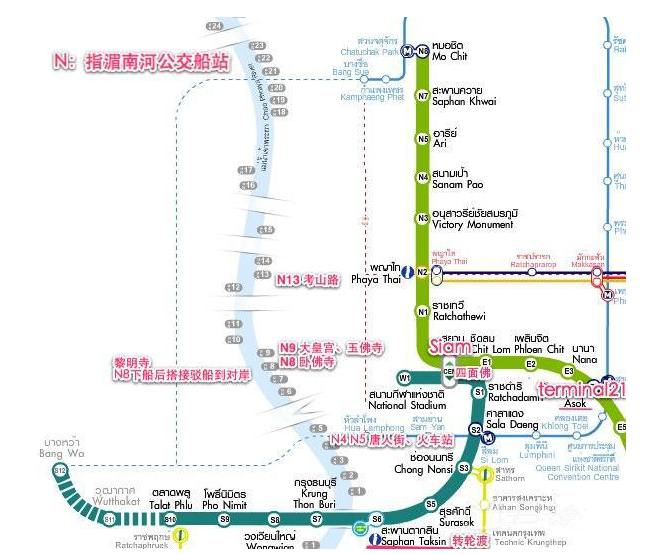 [Chao Phraya River Bus] As
the BTS (light rail) and MRT (subway) cannot reach attractions such as Khao San Road and the Grand Palace, the Chao Phraya River bus is a good choice. It is recommended to choose the orange flag express bus:
N5 : Chinatown
N8: Wat Pho, Wat Arun (Temple of Dawn needs to take a 3.5 baht ferry to the opposite bank)
N9: Grand Palace, Temple of the Emerald Buddha (walkable between N8 and N9, no need to take a boat)
N13: Khao San Road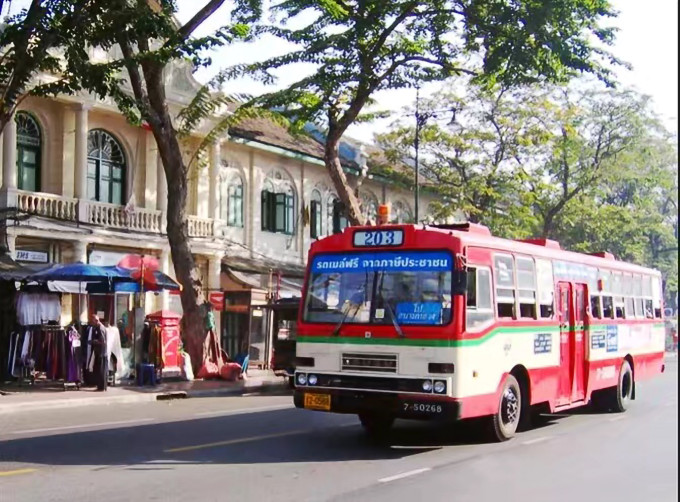 Bangkok 's buses are not recommended, they do not have air conditioning, stop signs and announcements are in Thai, and the routes are more tortuous. You may get lost at any time, especially delaying time. Of course, if you are a senior expert, you will be able to look at the map and believe it is the same.
Although the recommendation Bangkok 's public transport, but will still have to see the stop sign, the direction (the same platform will be bound for different directions of the car, I was doing wrong time after the discovery of), hand-held Google Maps, then basically no problem .
Dear visitors, this is the end of the guide for Bangkok . I will gradually improve it when I have time. If there are any questions, please leave a message.