I have always believed that a journey of a practice
, I love to travel
whiter is to love their own battles to go many places , but is the first to write travel reason, I'm afraid I'll forget about it or take the time to record If you don't write well, just use pictures to make up enough. Introduction, I am a Guangdong Zhongshan brave, longing for nature's sister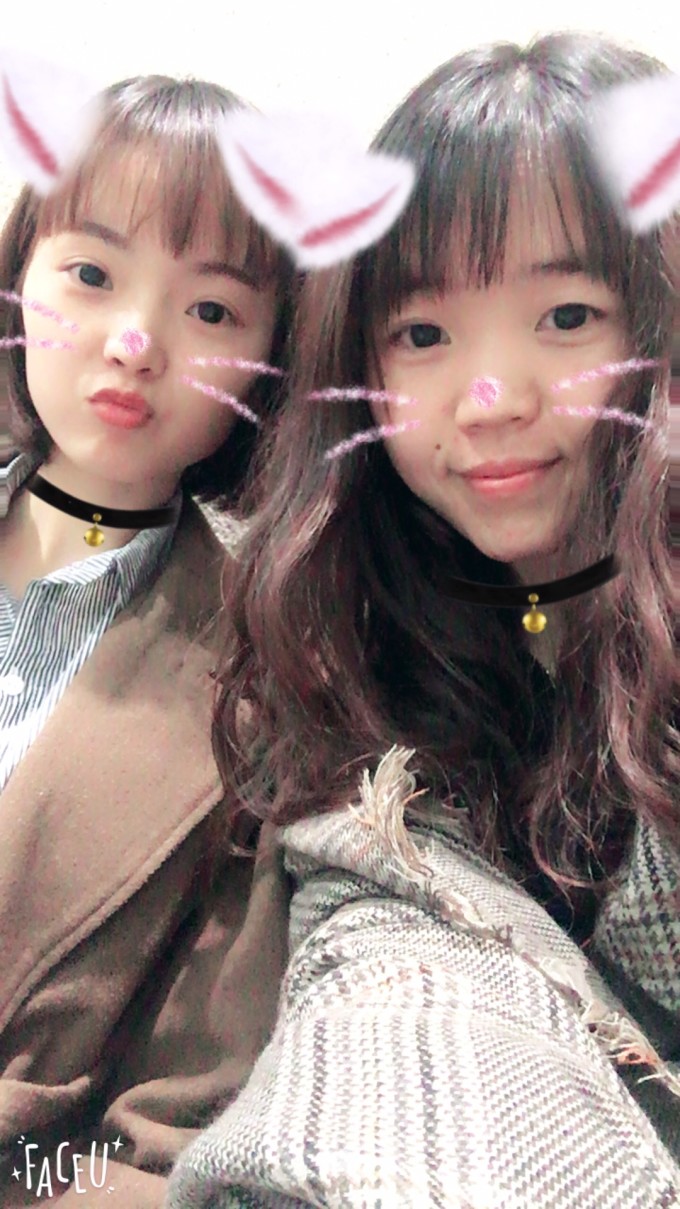 Well, not nonsense, longing for two years in Thailand , and finally got a translator full version left from the first hero sent two photos.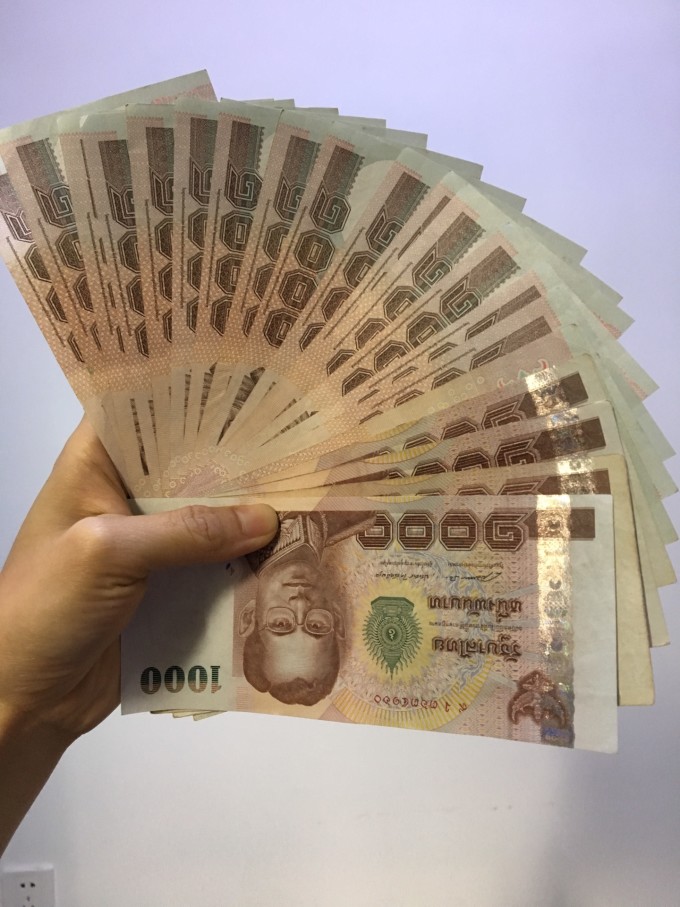 Wanted to go seven days, but the time is limited, can only go five days
in the Chinese bank to cash a 5000 yuan, equal to 20,000 baht, in fact, came to Thailand , everywhere you can see the exchange, the exchange rate is not very bias.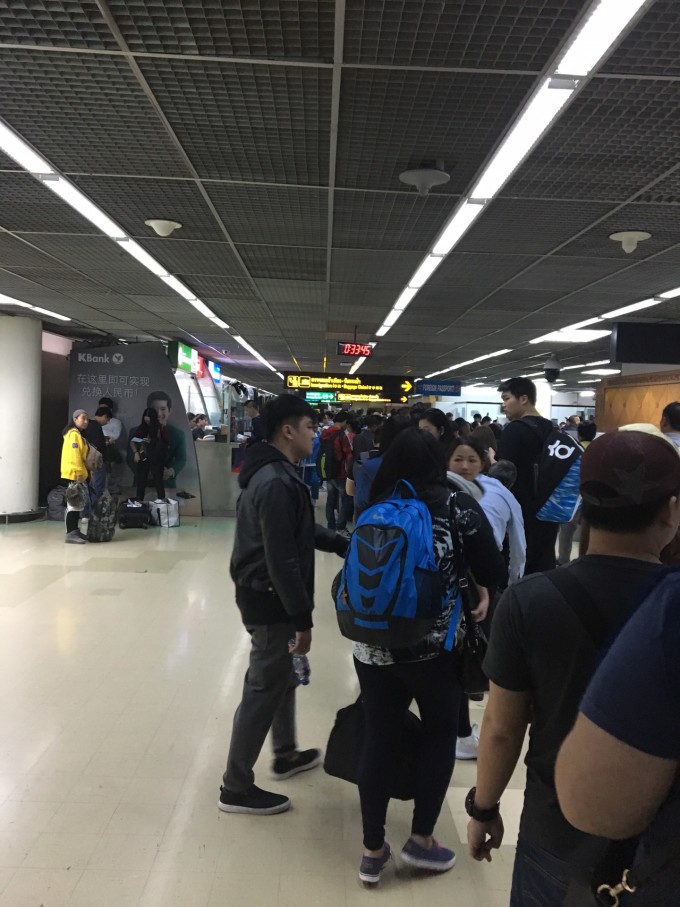 I was booked Macau to Bangkok for 7:00 of ✈️
because going too sudden, so ground sign, punched a single trip will make it through
the night airport still find many people
more to the development of Thailand's tourism many of China People, Hanguo people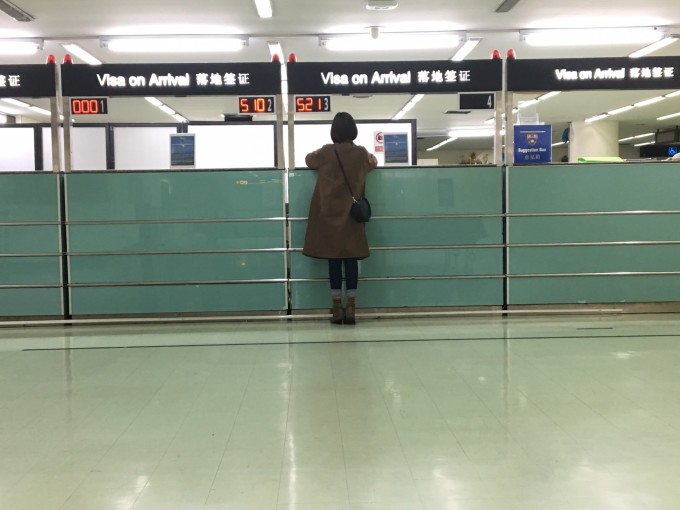 1000 Baht per person for visa on arrival
with a green queue-free channel , 1200 baht to take you 200 fee
, of course I chose to line up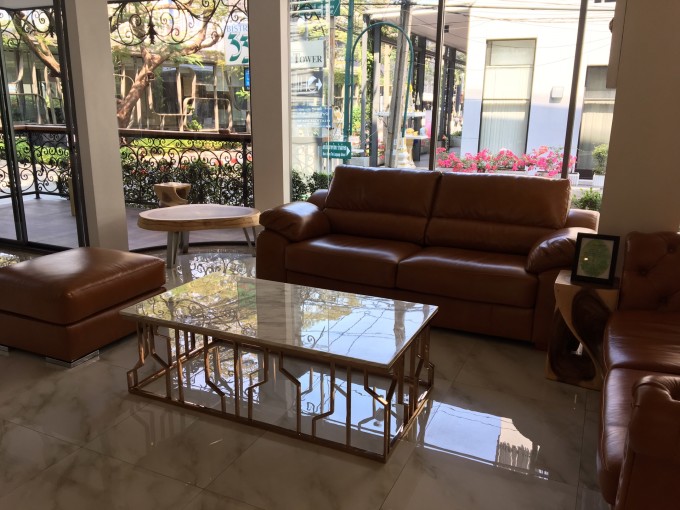 This is what I set out in the same way Bangkok hotel, hard to find good ah ah ah
praise night at the airport staff will come out to help us arrange a taxi to our hotel 🚕, remember that pink is playing table taxi, written by meter.
The taxi uncle looked for a long time but couldn't find the hotel, and I couldn't find the hotel when I went back the next night. This is a failure and an experience. The
hotels are so small, but the sparrows are small and well-equipped, clean and satisfactory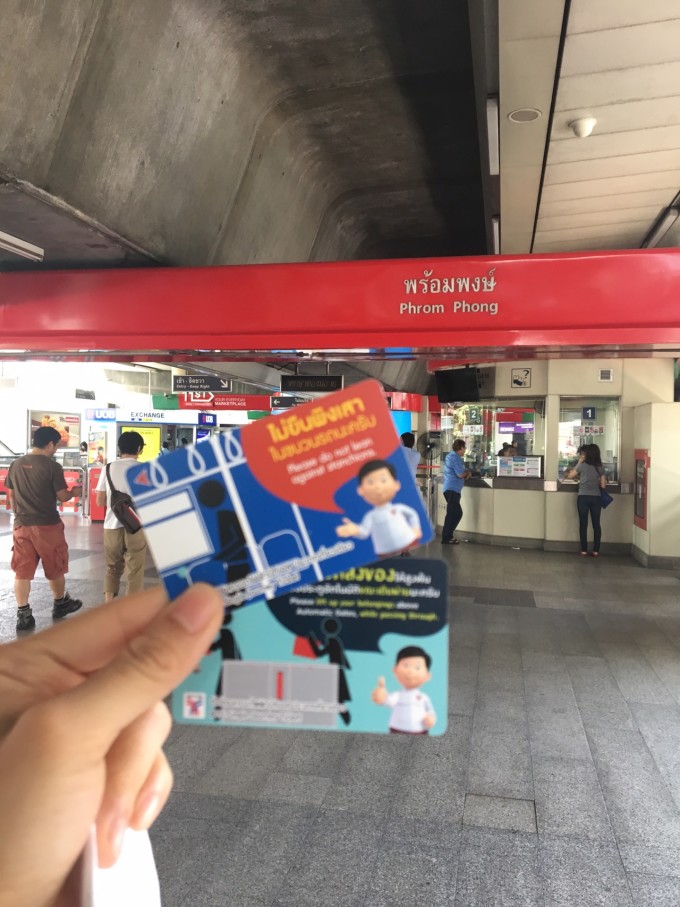 Whenever I woke up the next day, was 11 o'clock starting their own travel really quite wayward
in Bangkok , the first thing we must learn to take the BTS ah, very important, Bangkok is the traffic jam, this is too easy to sit up
there yourself you are not afraid to Thailand Play here even a waiter also speaks a little Chinese, but also live so many Chinese people to travel.
I rely on a few words in broken English in Thailand for a few days, no problem, there are English speaking and listening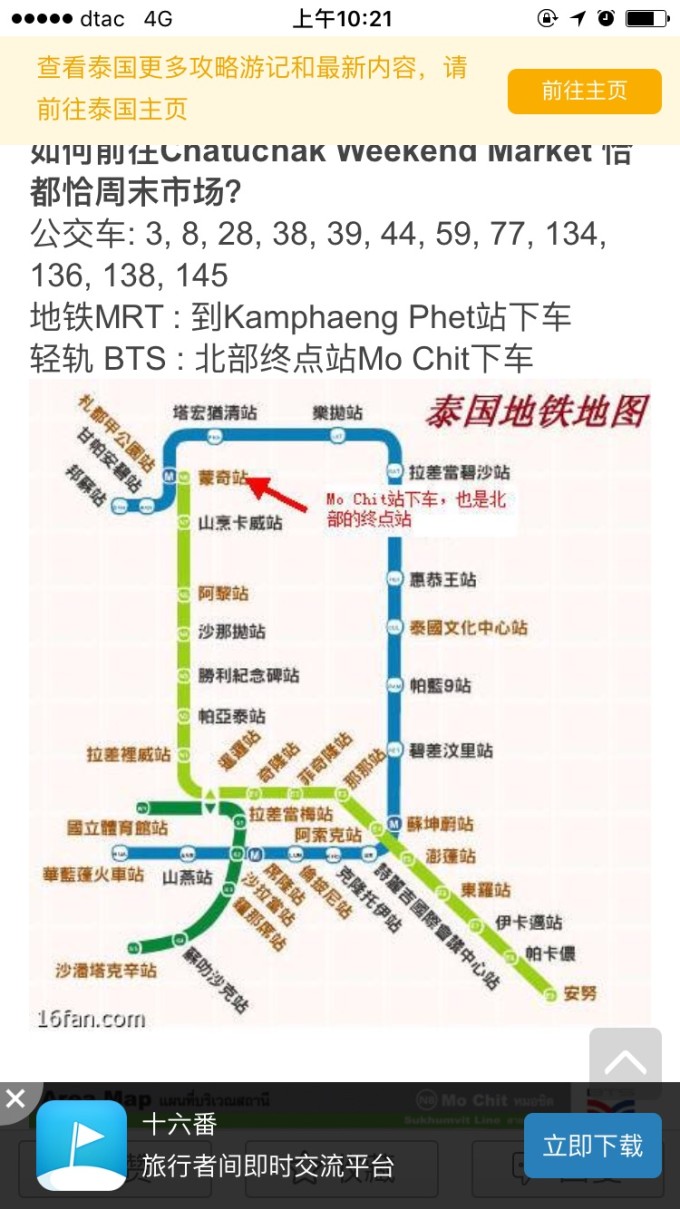 Send a Bangkok photo subway, super useful
I live near Puff station, close, convenient
accommodation for you to live off the BTS
otherwise unfamiliar, it is easy to be a taxi, tuk-tuk pit
say in Thailand Taxi super cheating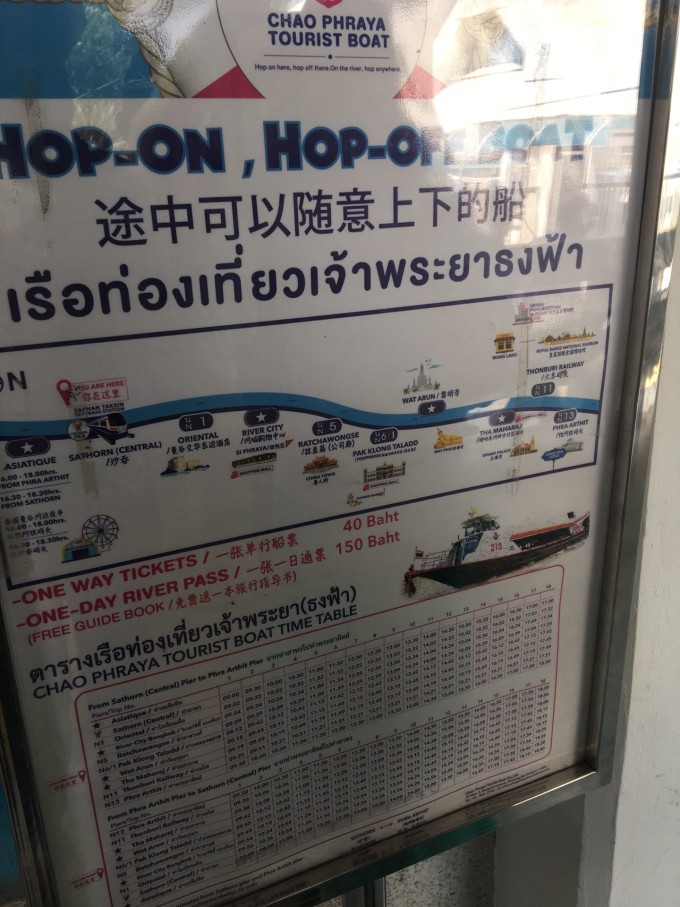 When you come to Sathorn, you can take a boat trip to the scenic spots of this route, the Grand Palace Ferris wheel, Riverside Night Market, Chinatown, are all accessible by boat.
The boat fare is 48 baht one way only to one stop. 200 baht can go up and down at any time, the whole tour.
I chose 48 baht to go directly to the penultimate stop, the Grand Palace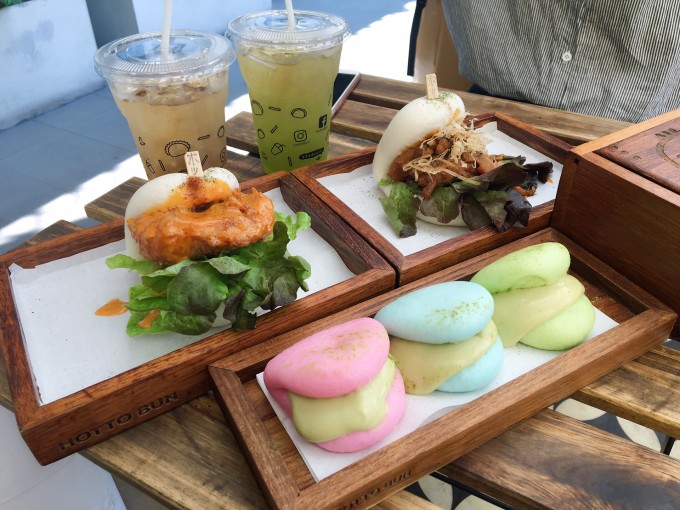 After the ship was under a pier
quite restaurant and snack stalls to eat, of course, the first Medical stomach
This is my Bangkok first meal, a total of more than three hundred baht, converted RMB sixty block it, than the domestic cost a little bar , Zhongshan, prices are getting higher and higher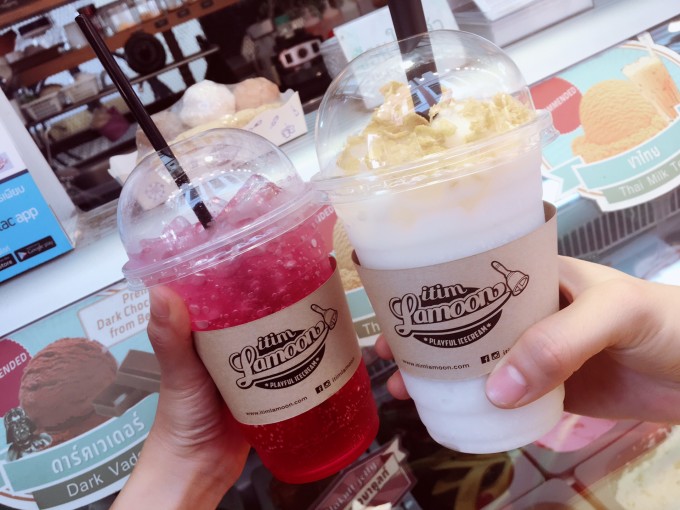 This is also a drink bought at the pier. The white one is coconut smoothie. I recommend
it. It is really smashed with coconut. The taste is very good, 80 baht for a cup.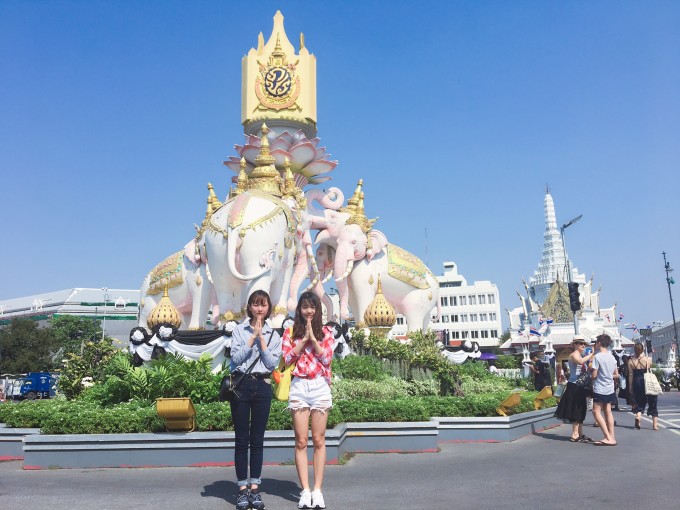 Under the boat to go ten minutes to get to the Grand Palace
just do not know what hit of the festival, dressed in black all the way Thai people like to commemorate some of the important tasks of the day
so the original 500 baht Grand Palace Tickets, let me visit for free, my character is very good

Send a panoramic picture, it is really spectacular, it is worth seeing, a symbol of a country.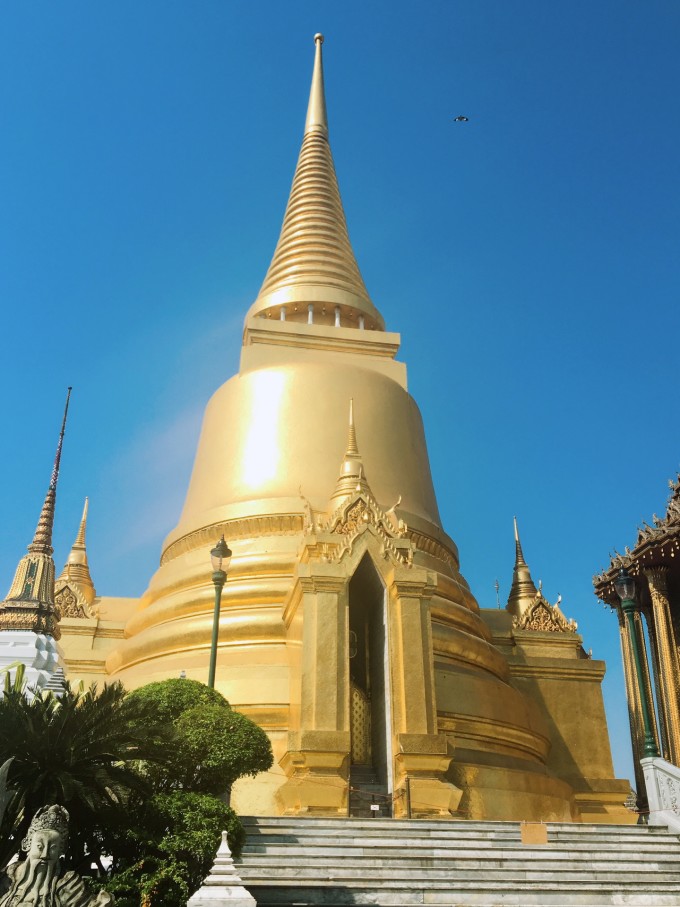 It's normal to enter the Grand Palace and go through security checks. It's normal to open the bag for inspection. Generally, it's fine. Just remember to wear long gowns and trousers.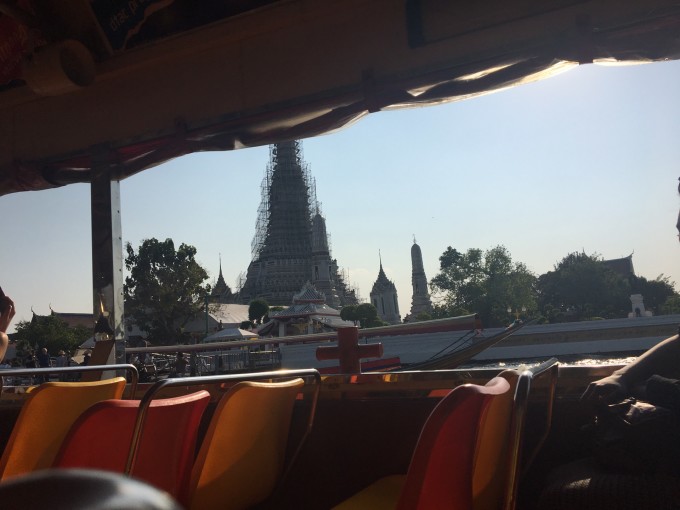 Because it was too hot, I left after visiting for an hour. Thailand is really a country with summer all year round. It's so hot.
Then I took the boat directly in the opposite direction to the last stop, Riverside Night Market.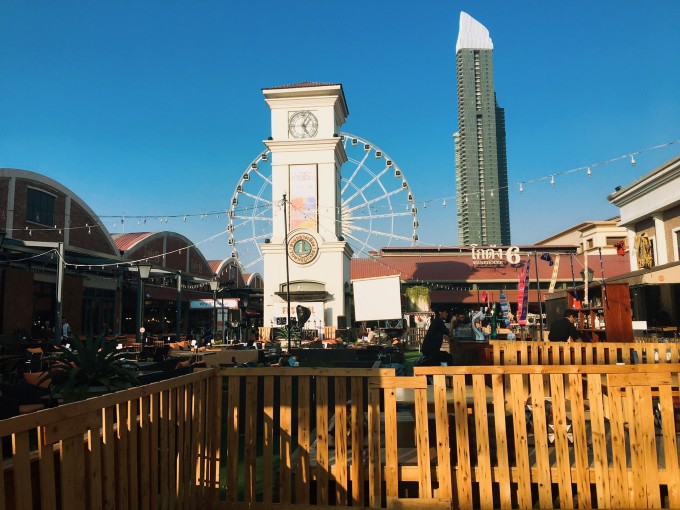 The Ferris Wheel Riverside Night Market was formerly a trade and trading center, so the buildings inside are all remodeled from large warehouses. They are fresh and retain their original taste. It
's not dark by the time, so it's pretty beautiful. It's
five o'clock. Just opened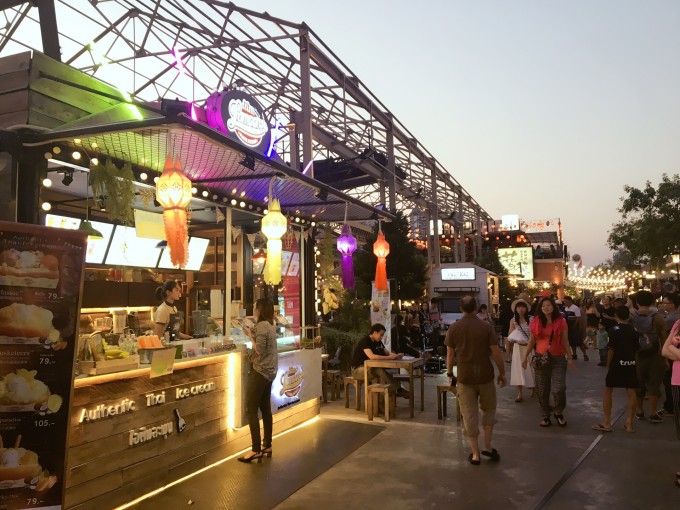 It slowly starts to get dark. Everyone can look at the building. It
has a lot of flavor . It's much bigger than I thought.
There is an area for eating and shopping for souvenirs , clothes, cosmetics, and features. Gadgets, play area, dazzling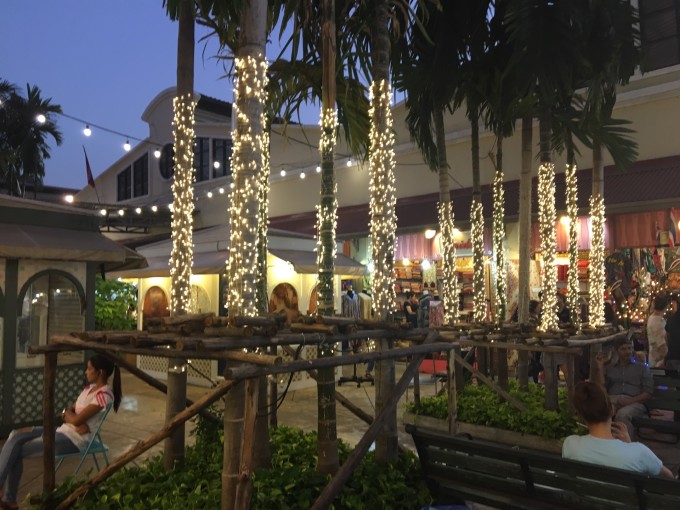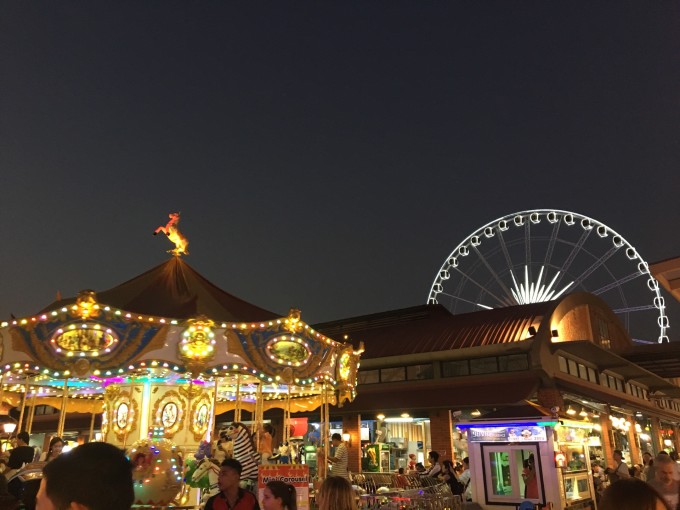 It's more beautiful when it gets dark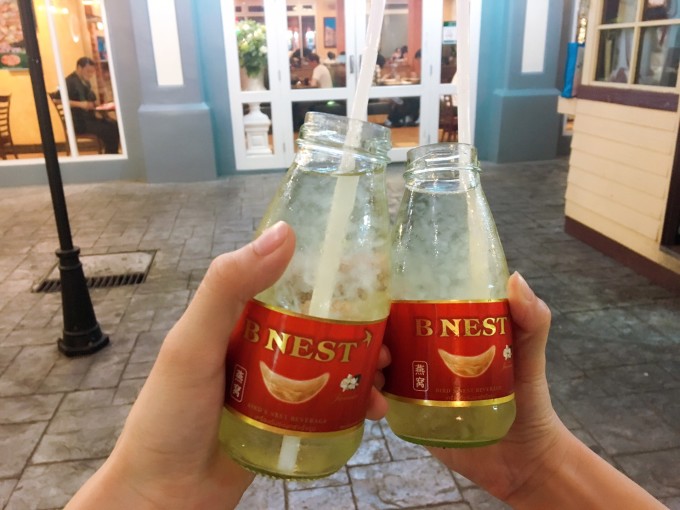 I have to say Thailand 's bird's nest, 100 baht a bottle, a bottle of drink you eat, packed 6 bottles back to the hotel for water, really a good deal, but enough material, known as Thailand will drink one drink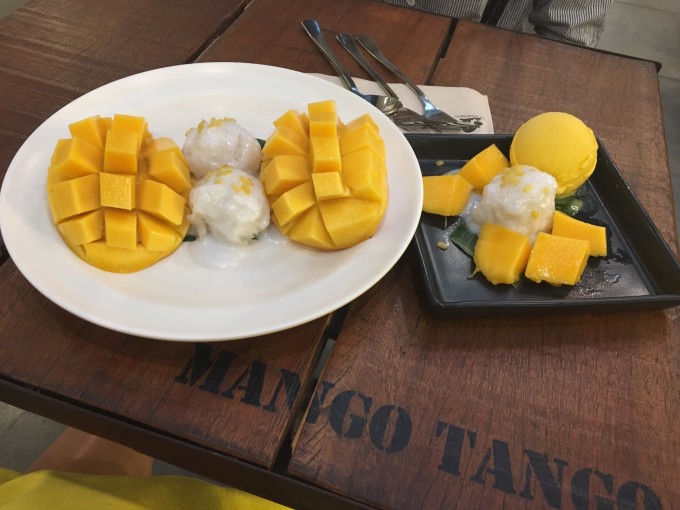 Let me talk about the biggest purpose of my visit this time, to eat authentic mango glutinous rice. This is the first meal I ate. It is so delicious that I want to cry. After that, I will eat a mango rice every day without feeling tired at all.
This is called mango tango, recommended by many friends, the price is small, but I still have to try
250 copies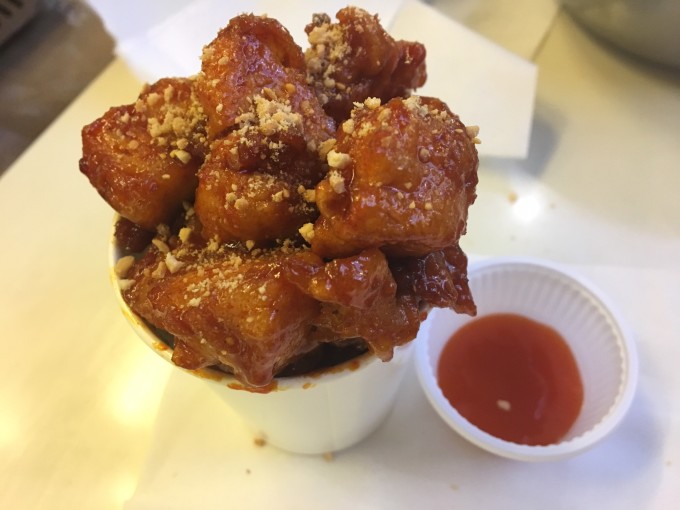 Chicken, I think it's usually 70 baht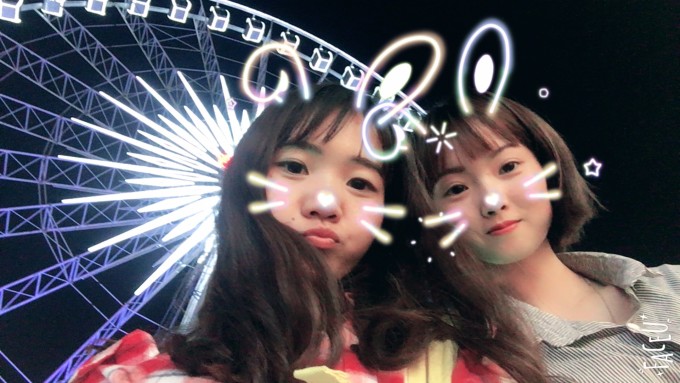 Said it is the Ferris wheel 🎡 Riverside Night Market, of course, the Ferris wheel is indispensable, super beautiful and super big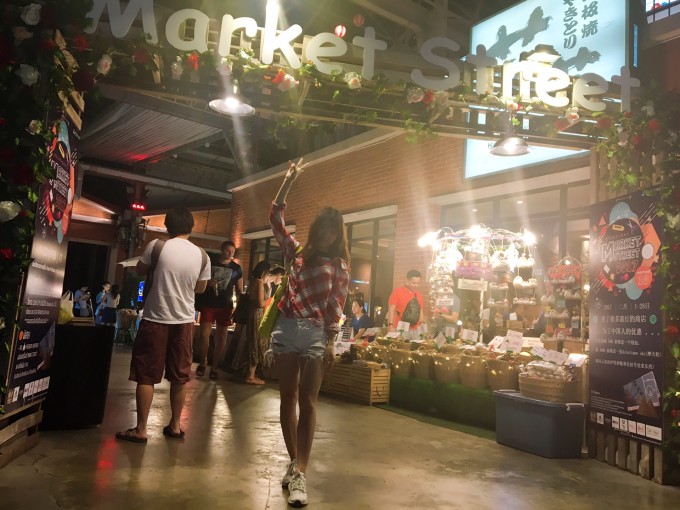 There are several night markets in Bangkok , I think I really chose the right one, it's clean and has many elements.
One hundred and eleven thousand one hundred eleven I was the first day of the end of the dividing line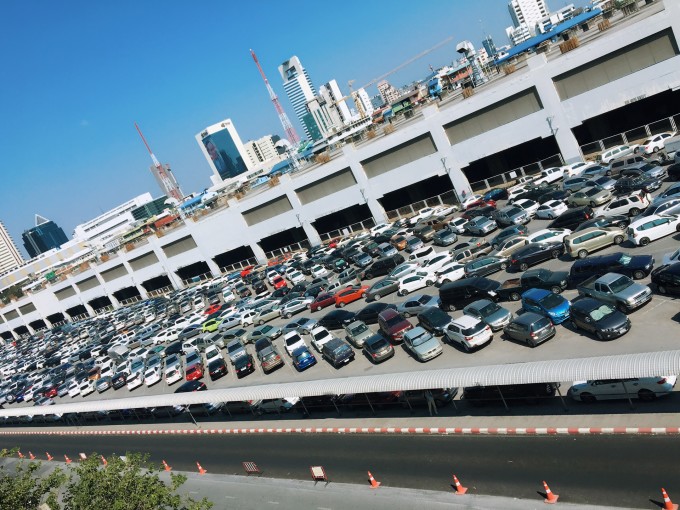 The next day it was sleep natural sleep 11:00 BTS ride to the next Mocci station, just because of the weekend, I chose to go to the weekend market
was going to go to the water market, but to the water market road than far, almost all from the city center two hours away, time is limited, or go to Bangkok 's largest flea market weekend it, to the weekend market on Saturdays and Sundays only fun, we all see the itinerary.
When I see the car market on BTS, I have to send it out, a lot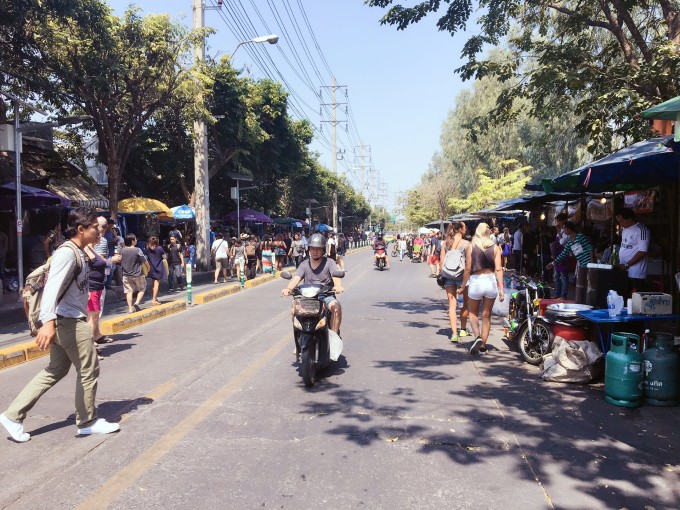 Click on BTS and you will go straight to the weekend market after following the crowd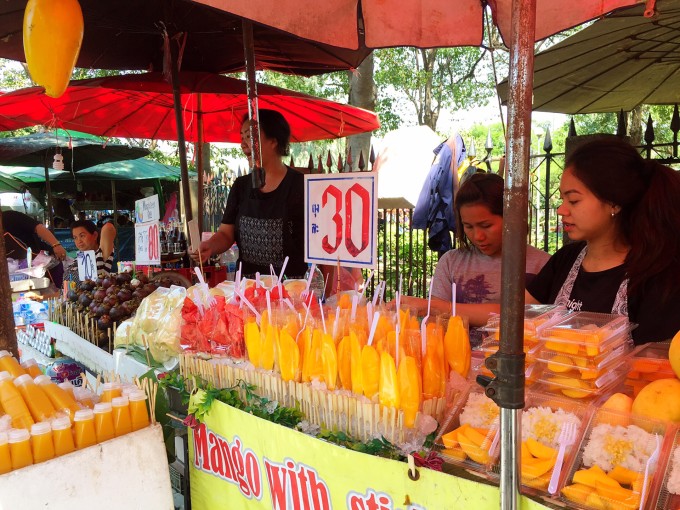 Thailand, there are bags of cut fruits everywhere, this is not cheap, many are 20 baht per bag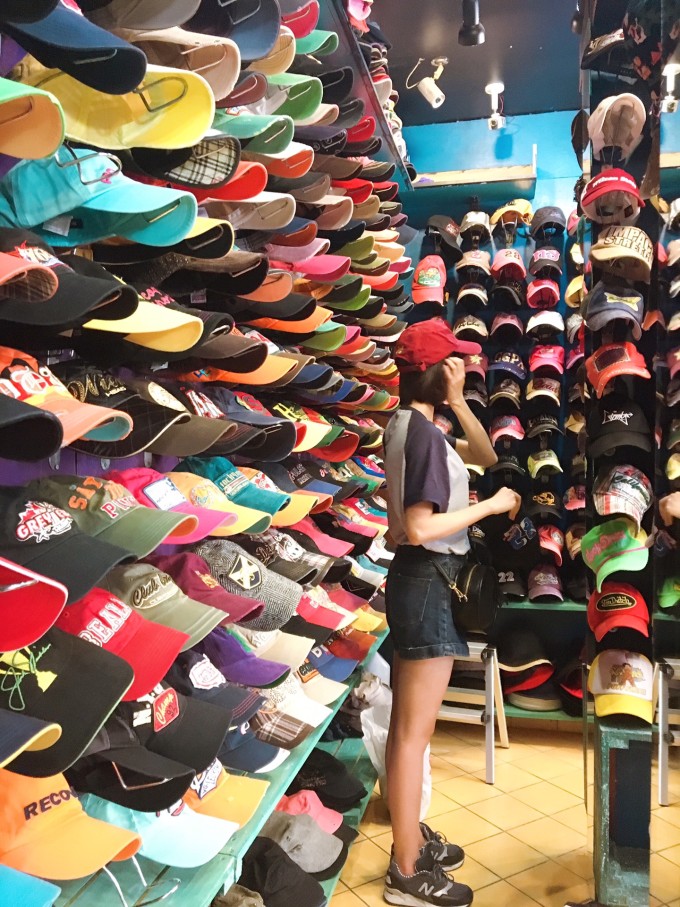 Full of hats for 100 baht each, the price is uniform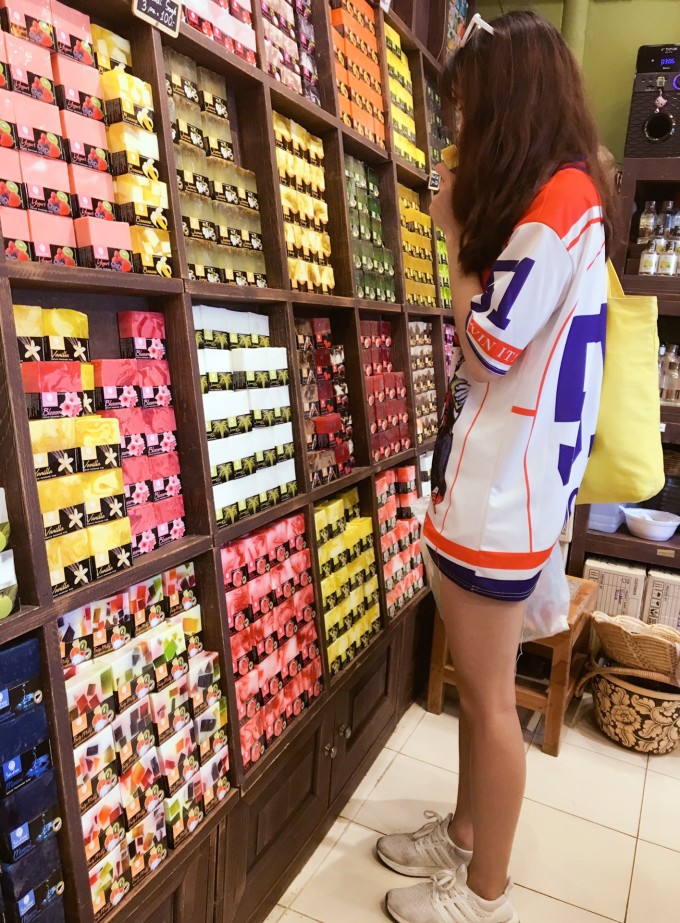 hand-made soap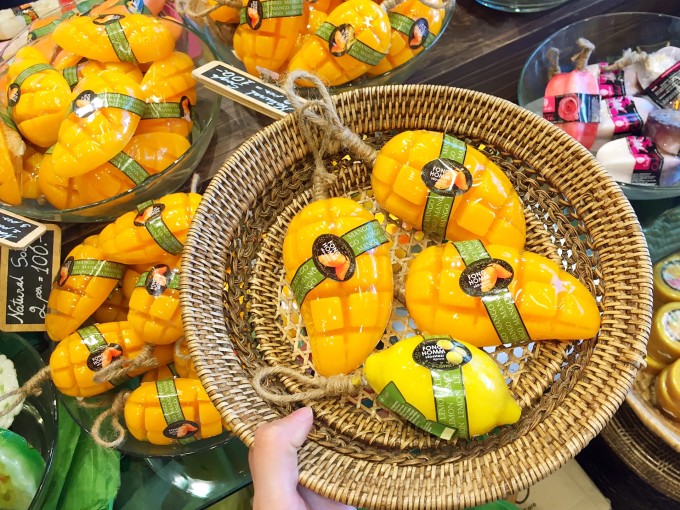 Fruit-shaped fruit soaps can be used as aromatherapy for bathing and washing hands, good as souvenirs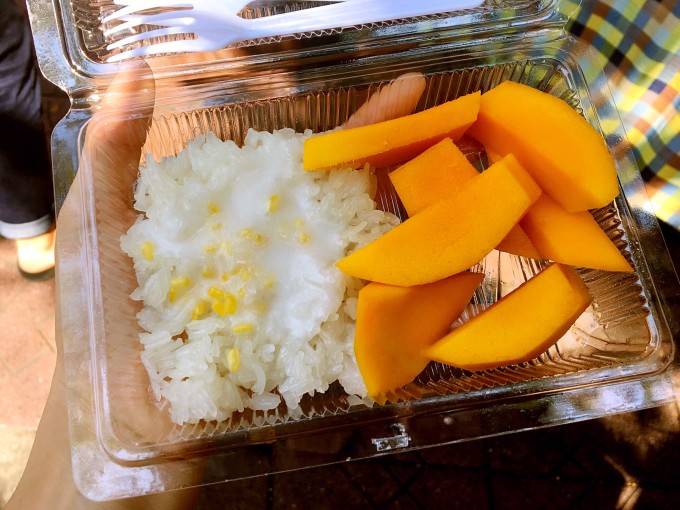 I said that I have to eat it every day, generally street mango rice is sold for 50 baht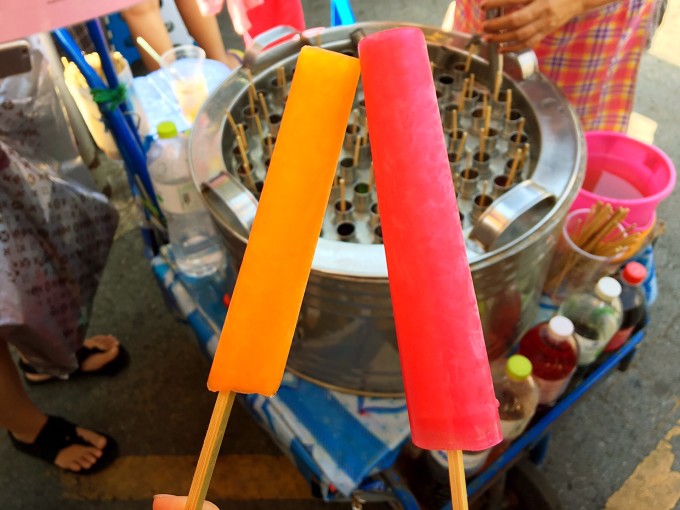 Popsicle, 4 baht a piece, good antipyretic, RMB 8 mao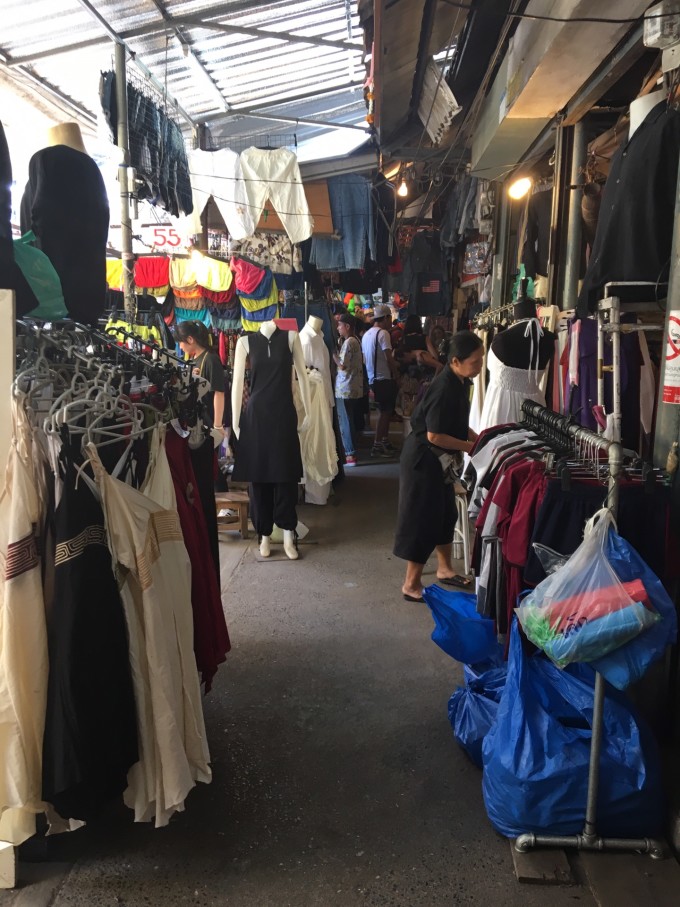 Really all-inclusive here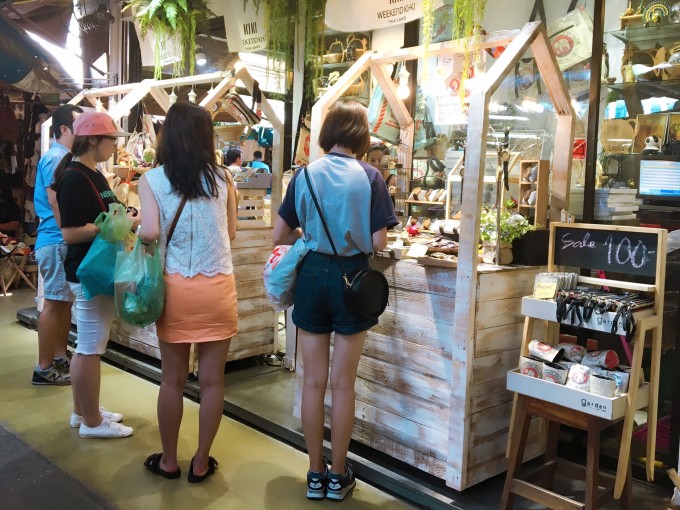 It's too big, I'm running out of energy, so let's move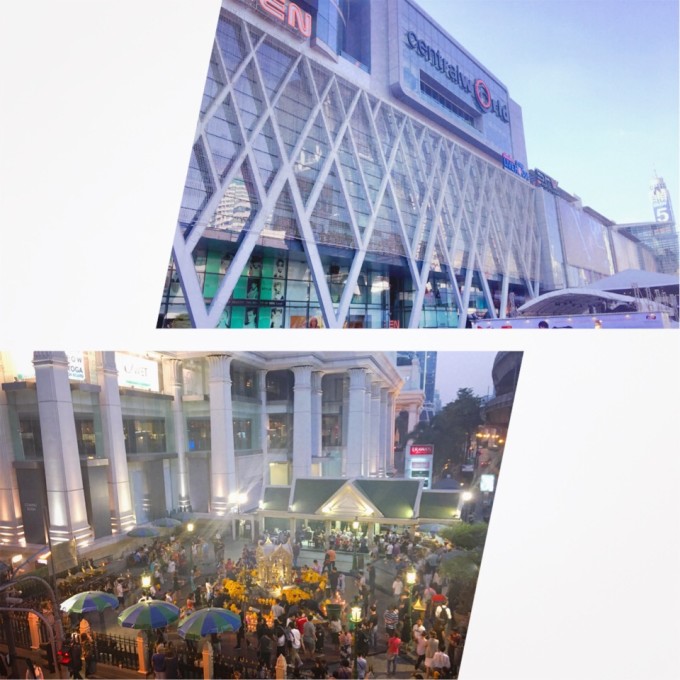 Similarly, take the BTS back to Siam Station, to Siam Square, saying that there are several squares
in Siam. First, go to the Siamese Buddha. I heard that this is the most effective.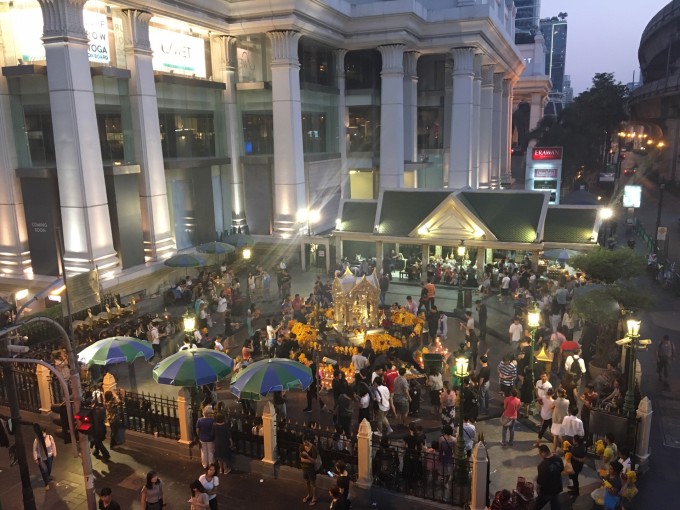 The Erawan Buddha is just under the overpass, just beside the road, right in the city center, with lots of people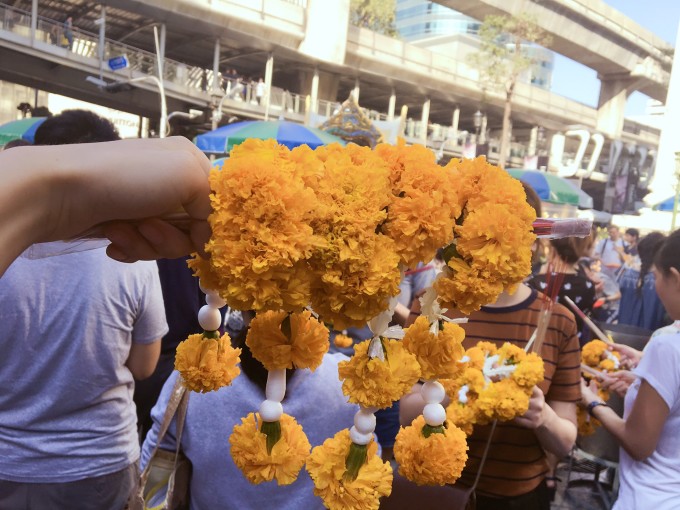 This is the most basic, four garlands, four incense sticks, and a candle. It seems to be 70 baht. Let's
talk about this four-faced Buddha. The four sides represent career, money, love and family. When praying, you must report your name, where you are from, what wishes you pray for, and how you will return your wishes if they are fulfilled.
Repeat each side and then hang the wreath and put the incense. Finally, choose the side you want to achieve the most and put in a candle.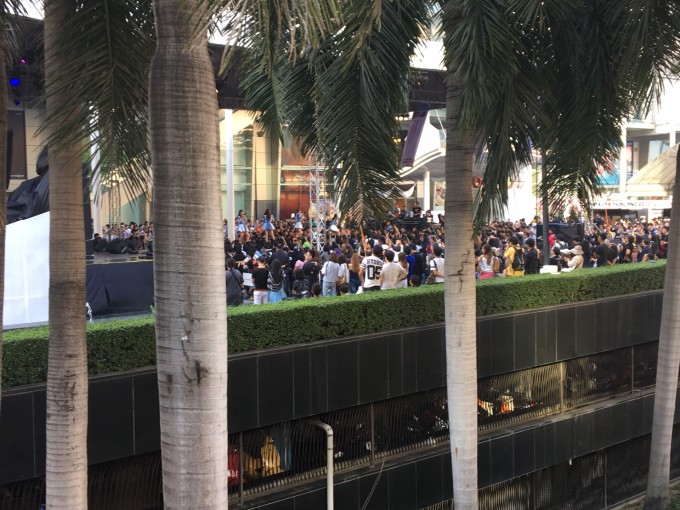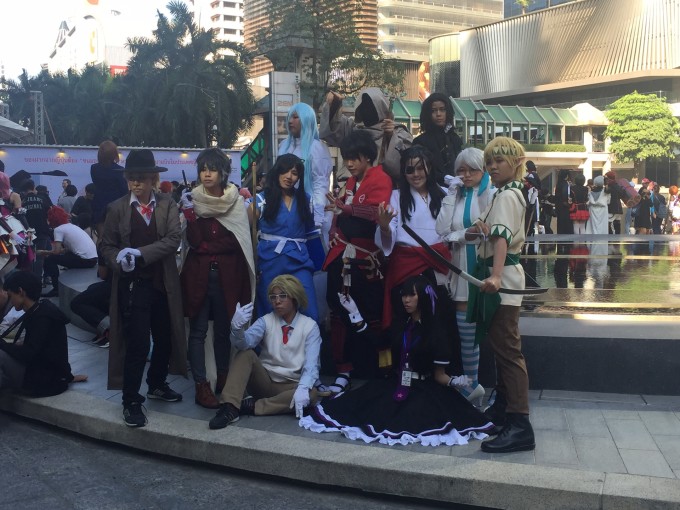 So many squares, and finally I chose the central wold, because that day just Japanese animation festival, where the whole square is colplay, performance, super fun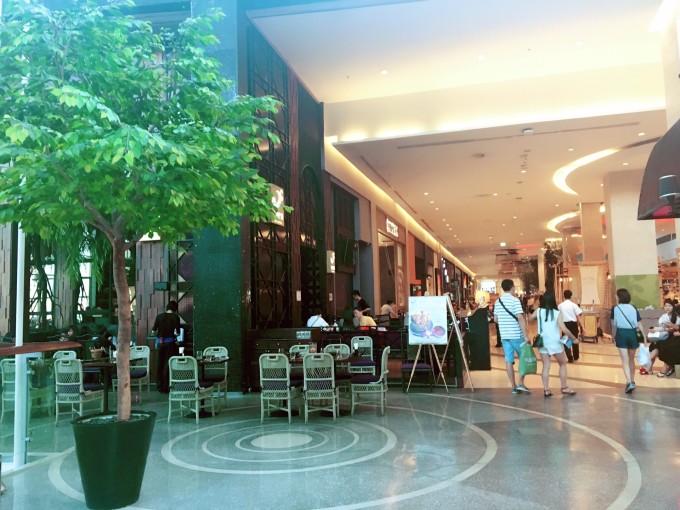 Then on to the top floor of the square, there is a company called nara authentic Thai restaurant, and is recommended as the online Bangkok first delicious restaurant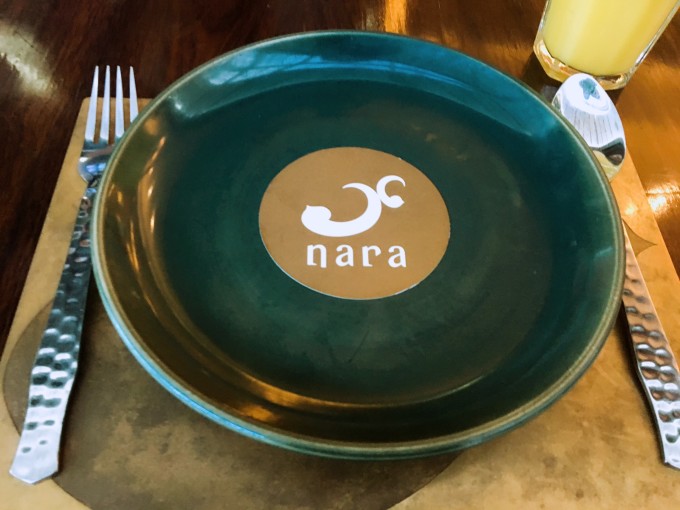 Give it a try even with teeth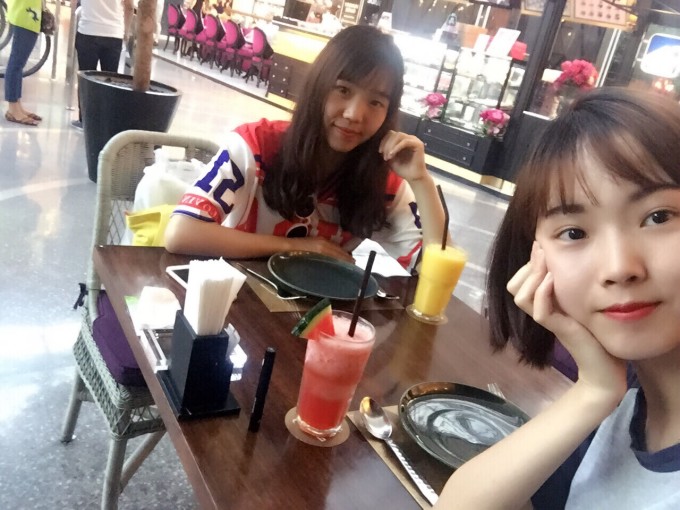 Smelly before a meal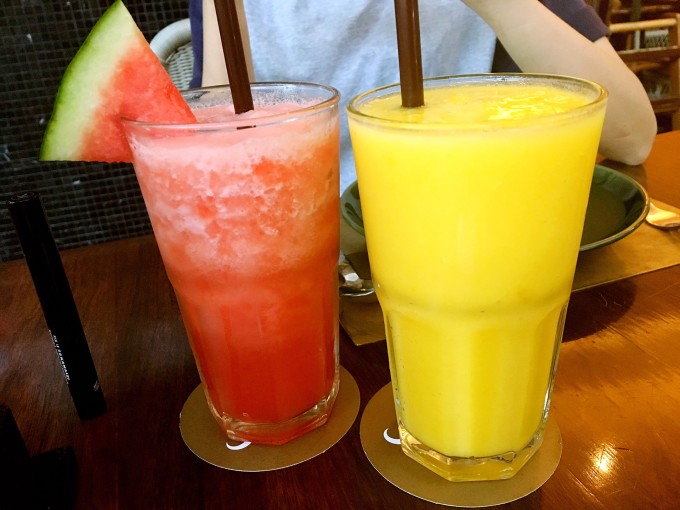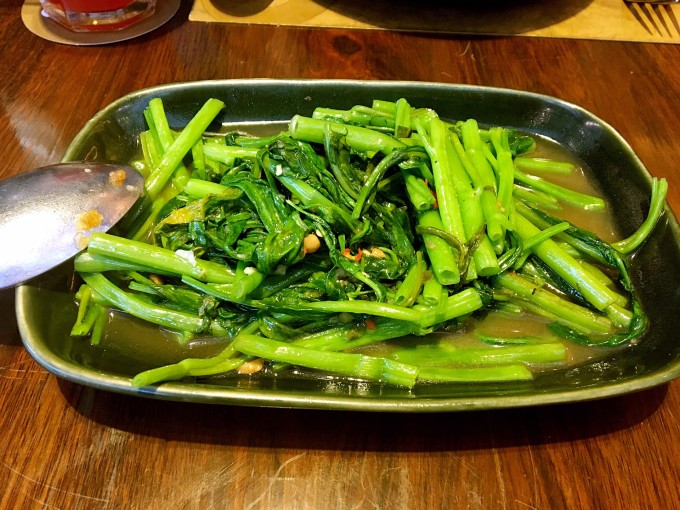 Spinach, hailed as Thailand's best to eat vegetables, Thailand will point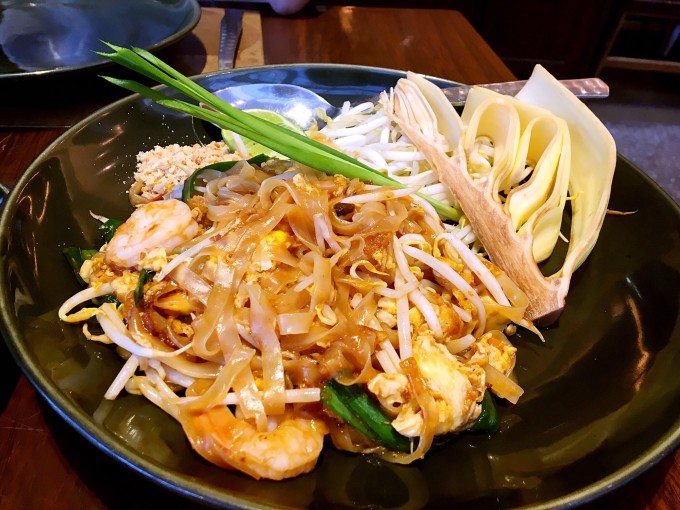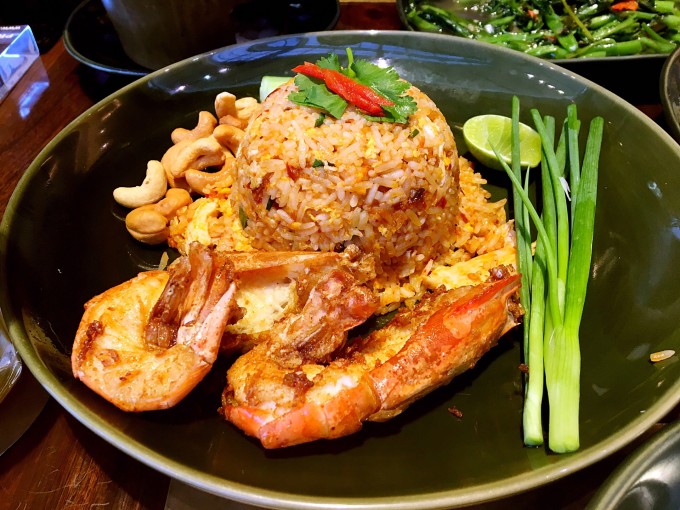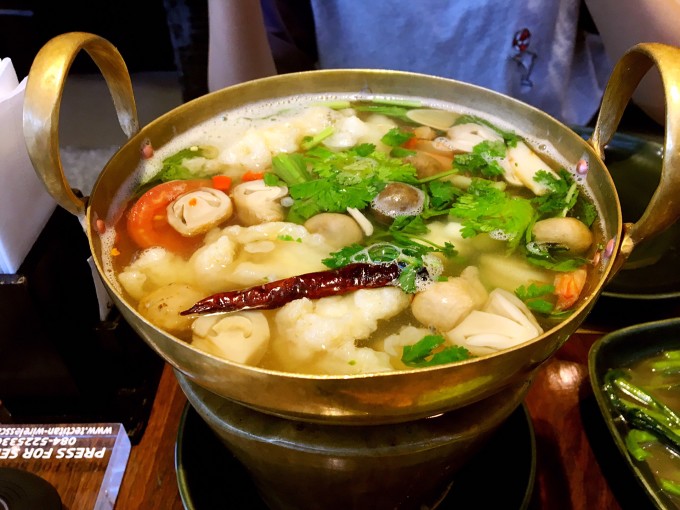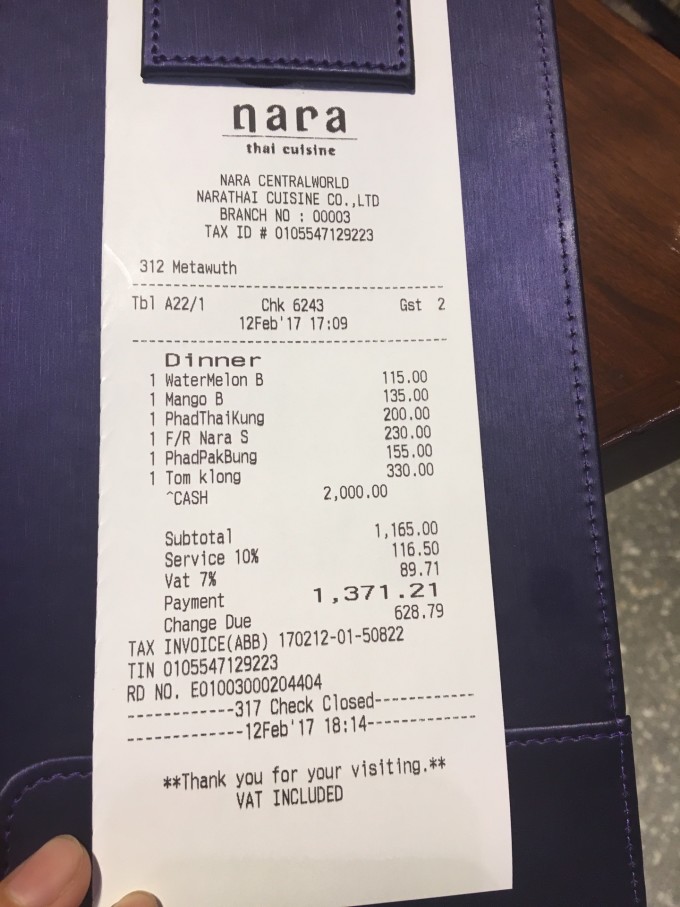 The last point four dishes, the case can not point seafood, seafood as too expensive, but also more than 1300 Honestly, night market something more delicious restaurants are halo ah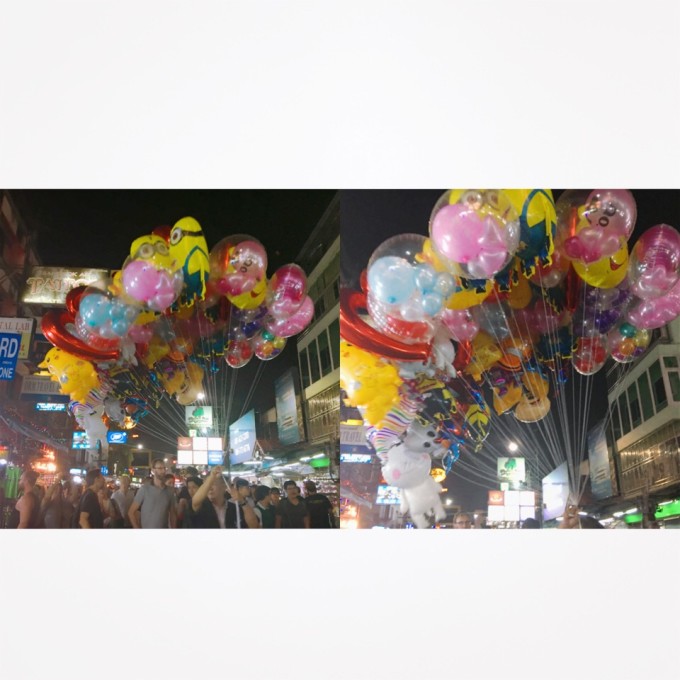 Yes, after the end, of course, I will come to the backpacker's paradise, the place where ghosts gather, Khao San Road.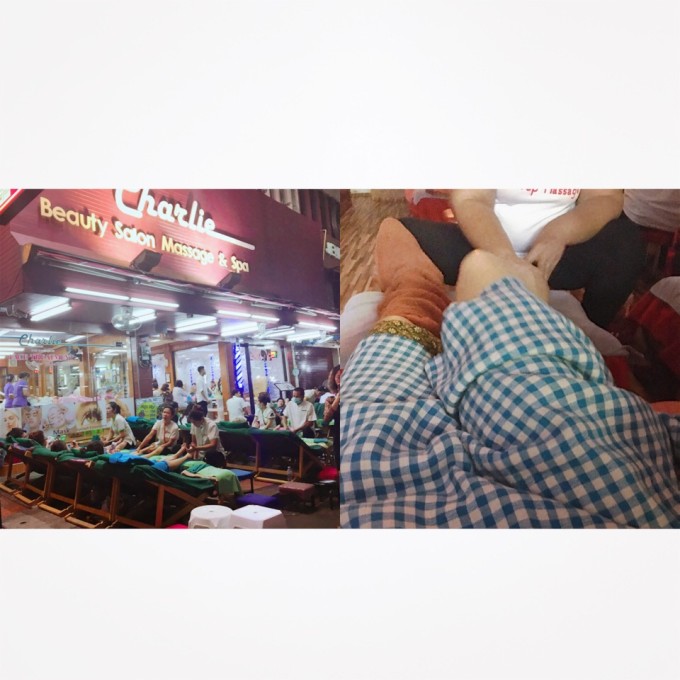 Killing chickens on Khao San Road, 250 yuan, full body massage for one hour, cost-effective and comfortable aftertaste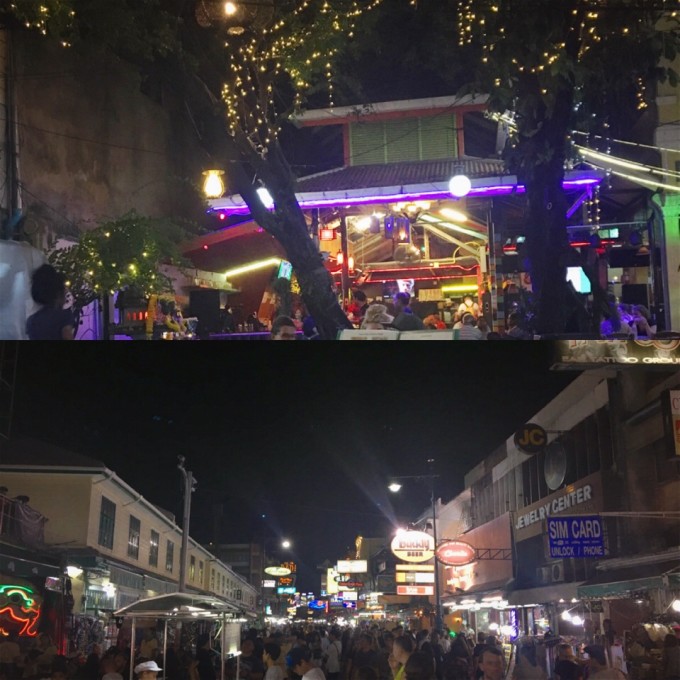 Khao San Road Bar, Nightlife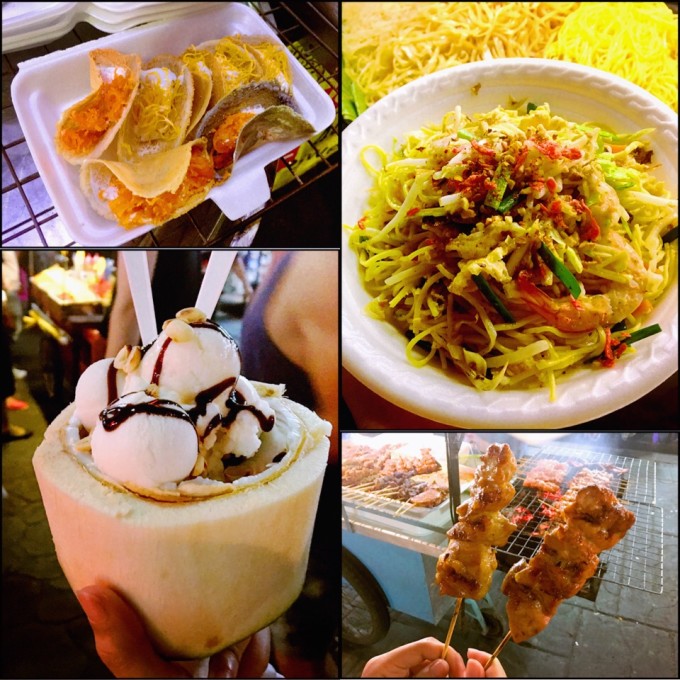 The seafood fried noodles here are incredibly delicious, 50 baht, and you have to take it back to the hotel after you eat it, ten-star recommendation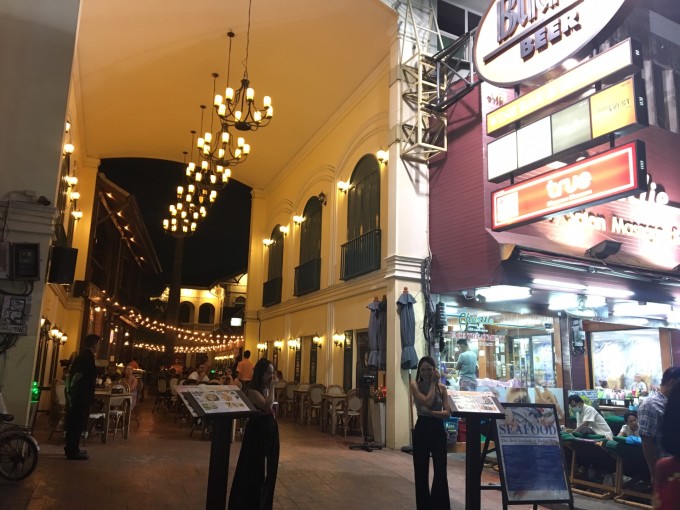 Because
I
'm going to Pattaya tonight, I got up to store my luggage at the front desk in the morning. When I went back, I took my luggage and took the bus to the East Station. The bus cost 118 baht to go to Pattaya. I arrived
at two hours after I arrived at a new place in the evening. I gave a double car 200 baht to drive us to the hotel, and it was a pit
One by one, one by one I am the dividing line that ends the next day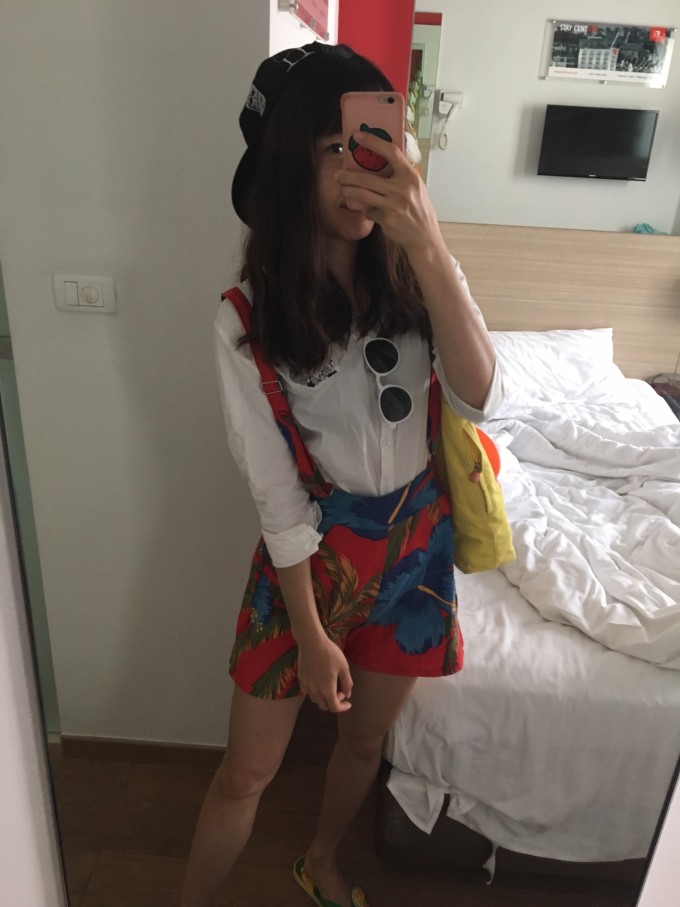 Speaking of this hotel, the Red Planet, many friends should have heard of it, downstairs is the lively street, bars, shopping malls, bigC is close, Tiffany is close, the price is good, I recommend this hotel, so convenient, the hotel wants It's easy to find, otherwise it's troublesome.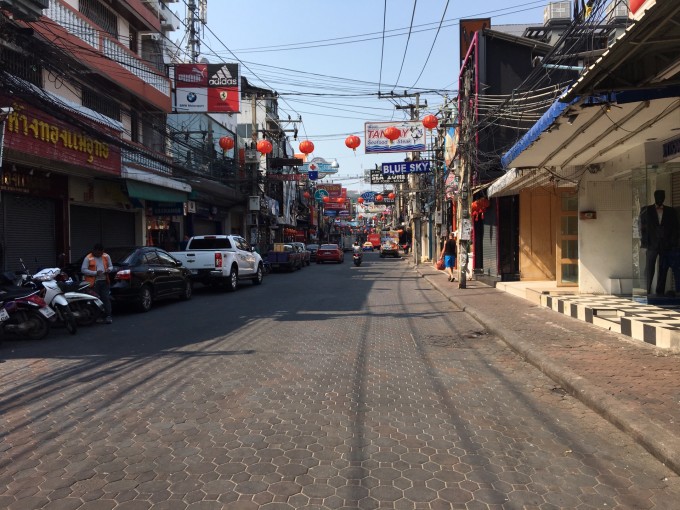 Habit woke up, the whole vacation not in the morning, no breakfast, is not a waste, no way, a lazy cancer today look a little trip, pick this from several island beaches in Grand Island on a double bar hotel car , Go directly to the legendary Fengyue Pedestrian Street, cross the pedestrian street, you can buy a ticket to board the boat. The pedestrian street during the day and the night are completely different, here is the most gay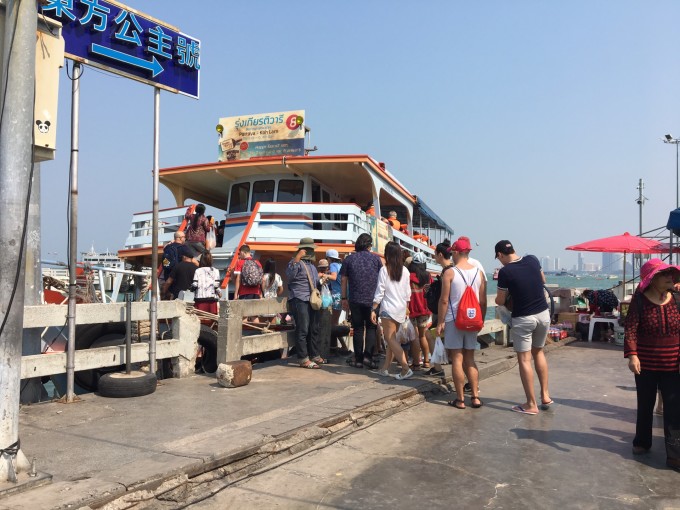 20 baht per person to board the boat. Compared with the domestic tourist attractions, the ticket to the last island is expensive, and there is also the island fee. It is really a pit.
Here is 20 baht.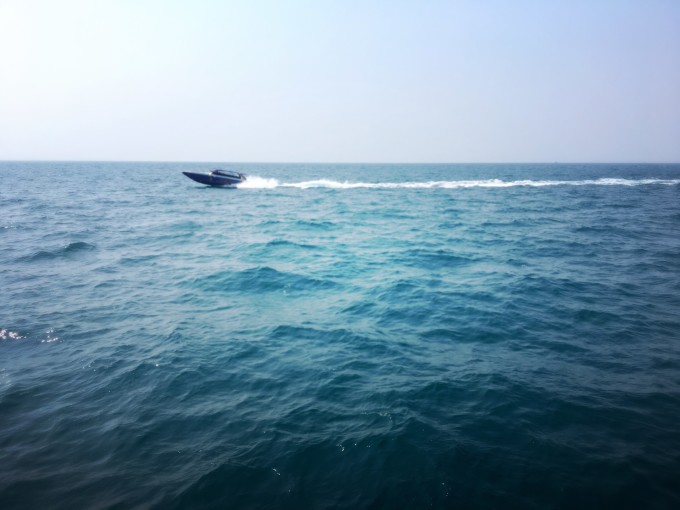 This water, this sea, just a shot is the wallpaper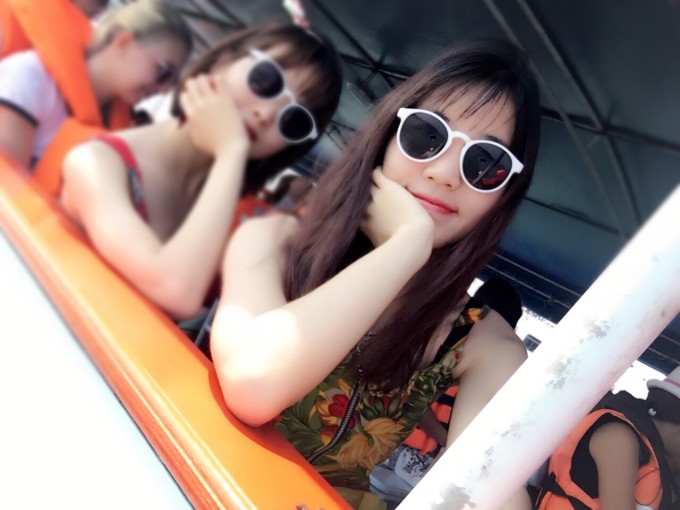 The boat is still stinking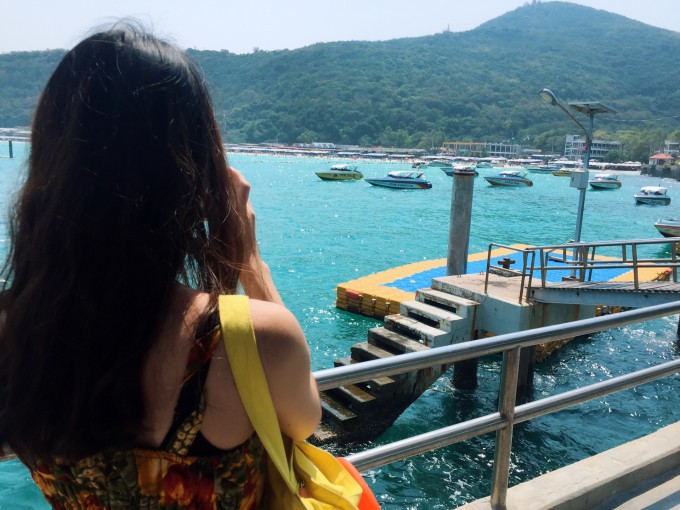 Disembarkation, pat and pat, it's no exaggeration to say that standing on the shore can directly see the small schools of fish in the sea. It's not pure to describe it, but pure.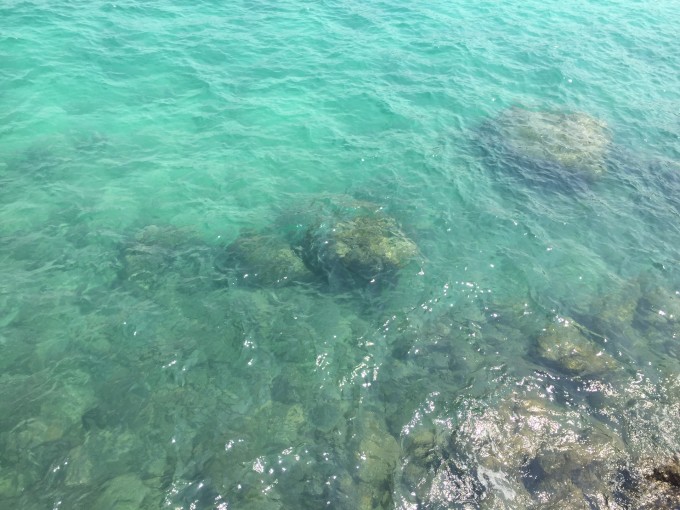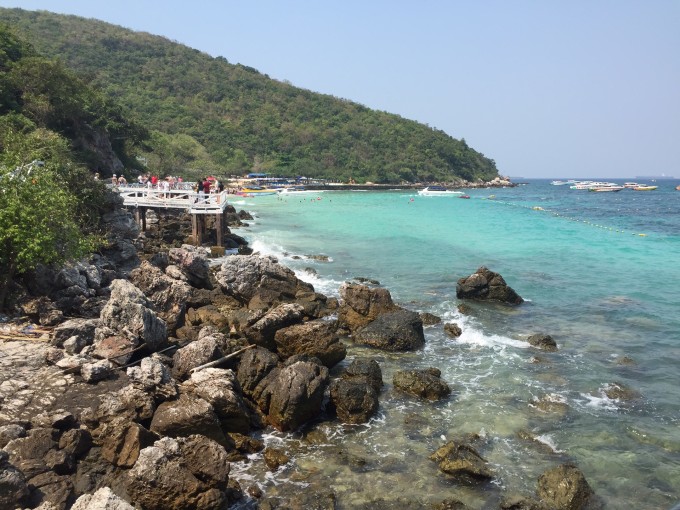 Attach an ungraded chart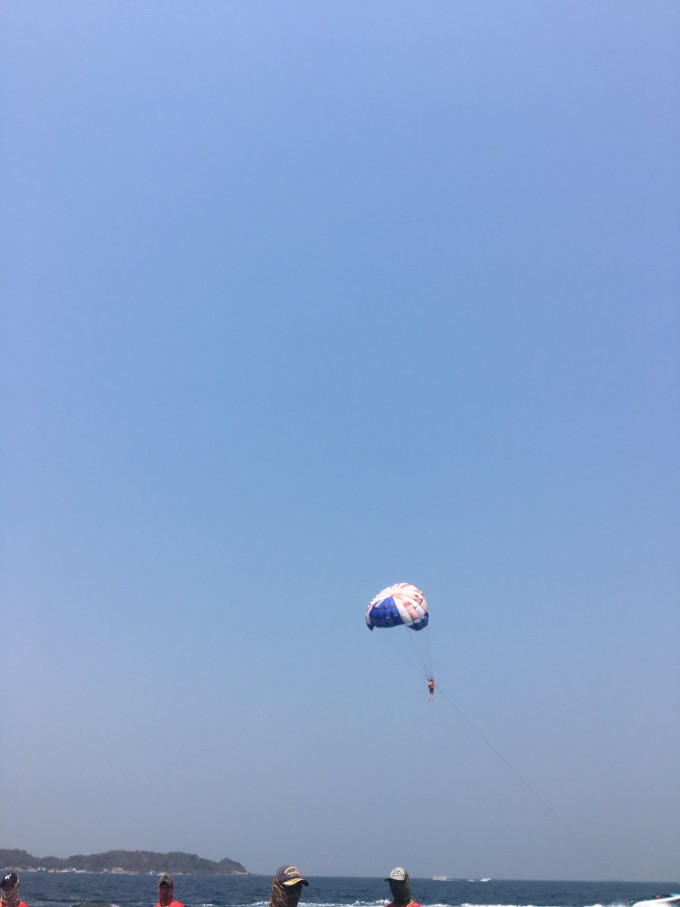 Yes, today's project is it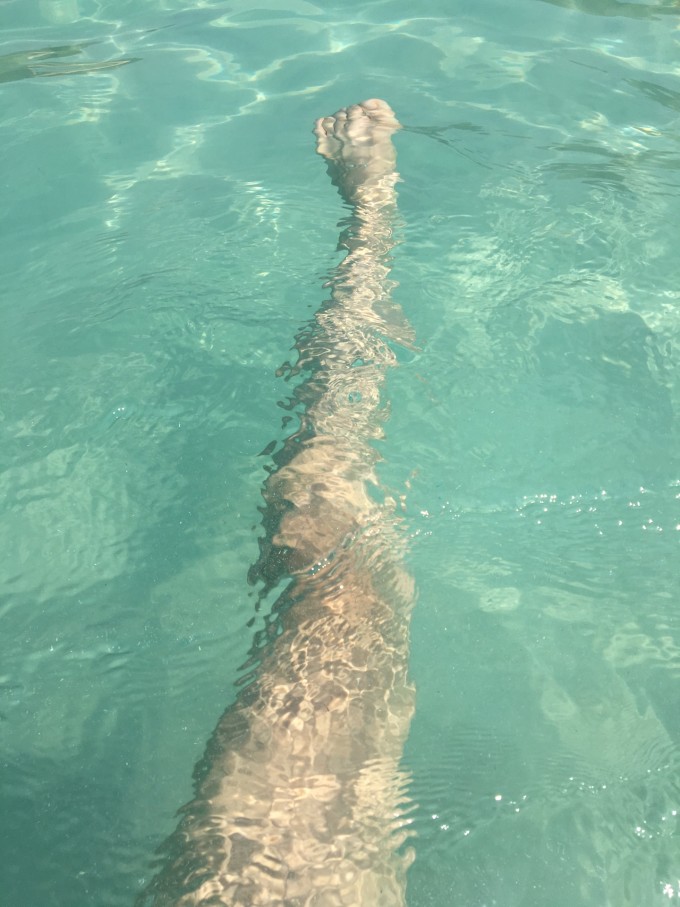 Soaked in the sea for more than two hours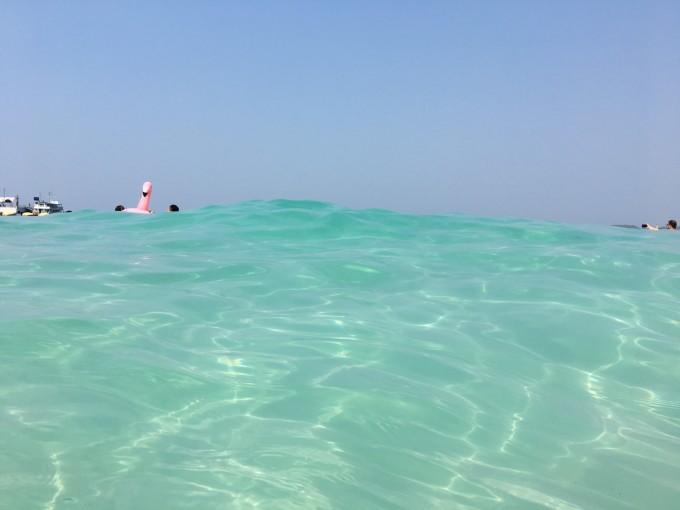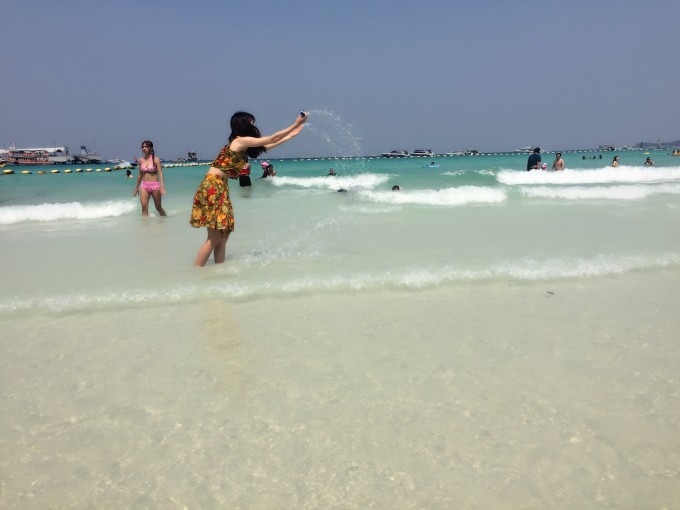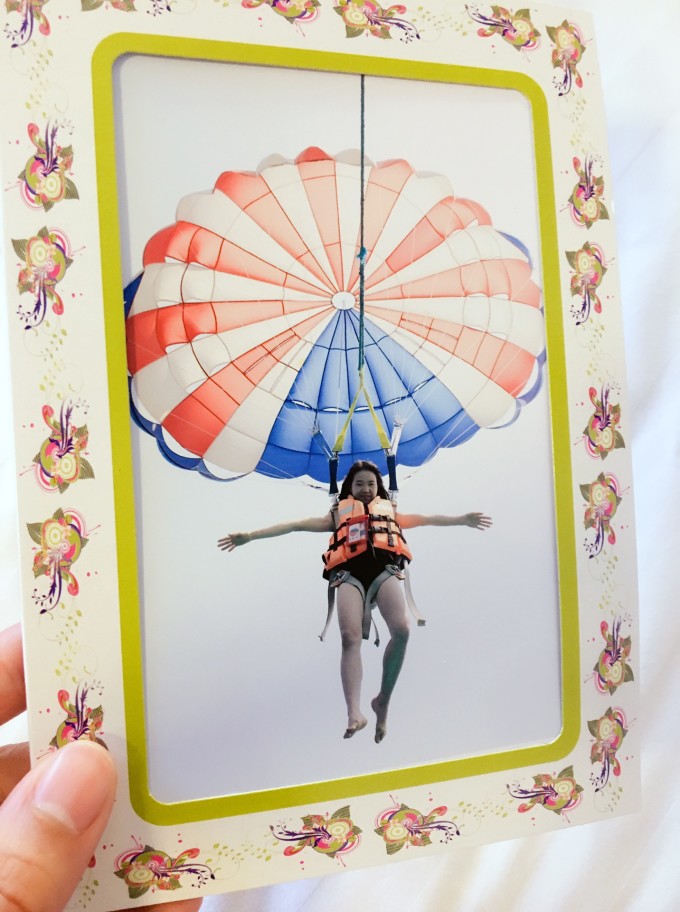 I was going to fly to the island Inquiry play umbrella, 1400 baht two people, a good deal there, before I was in Sanya Wuzhizhou to three or four hundred flying umbrella.
We are the first motorcycle ride to the sea airship flying umbrella of playing a central sitting
on his way to sit for twenty minutes motorboat, motorcycle Shuashuai also deliberately scare us, which stimulate the already twenty minutes, and do not want to sit the play flying umbrella Just make a circle and get down, and soon, before yelling, it's about to land.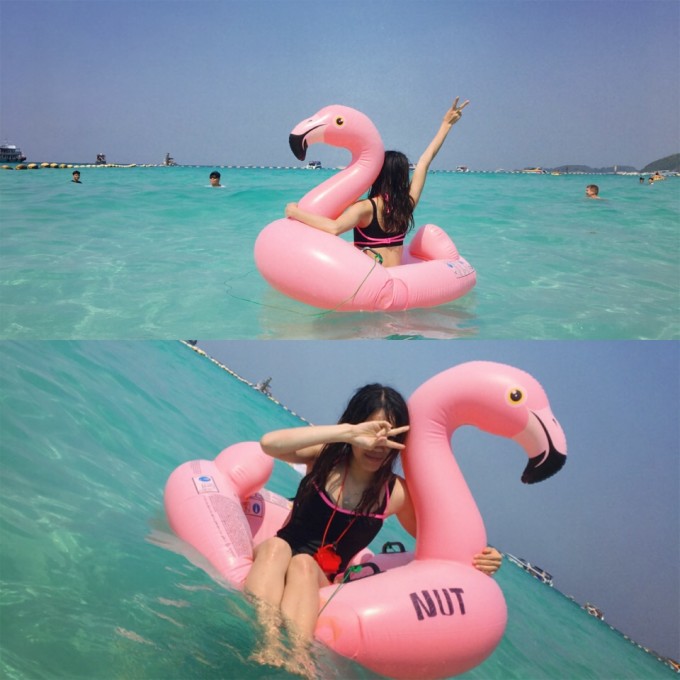 Here to play water games, the staff will use all hands, do not say anything, after all contact is normal, but, you know, I also deliberately pumping pumping speechless 😓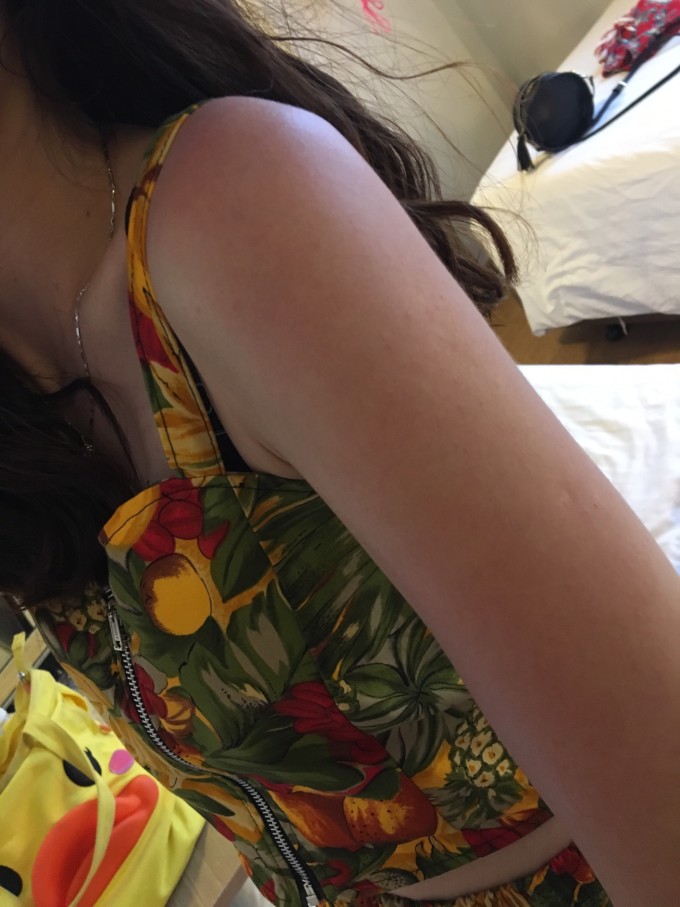 After playing for a long time, the color changed immediately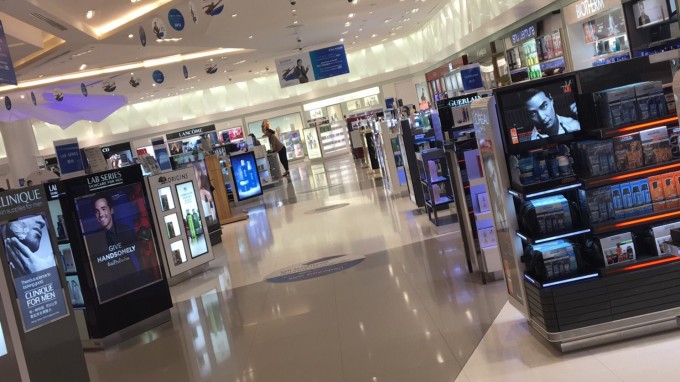 I took a break and went to the King Power Duty Free Shop for shopping. The good thing is that most of the things you buy can be directly transported to the airport for you. You can pick it up with the slip before you return. You don't need to carry a big bag to go ✈️, this, it's still important Great👍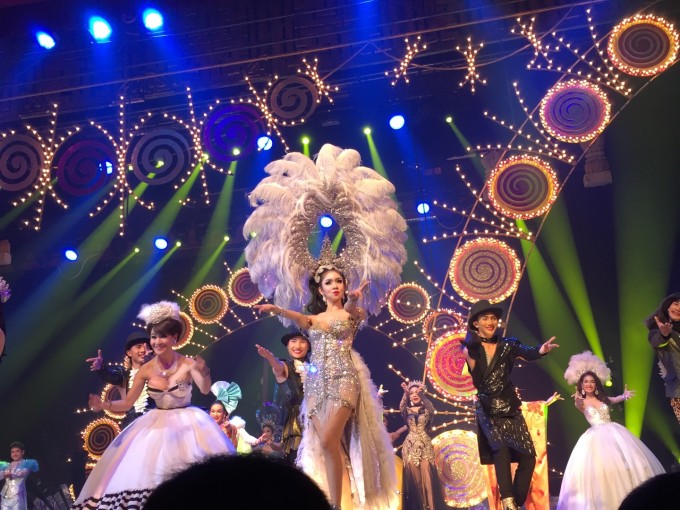 It must be the Tiffany show. I bought a
ticket again. I
bought a ticket for 1,100 people. The
third row is very close. It works very well.
This is really worth watching. The
stage effect and the dancing of the lady is worth the
price.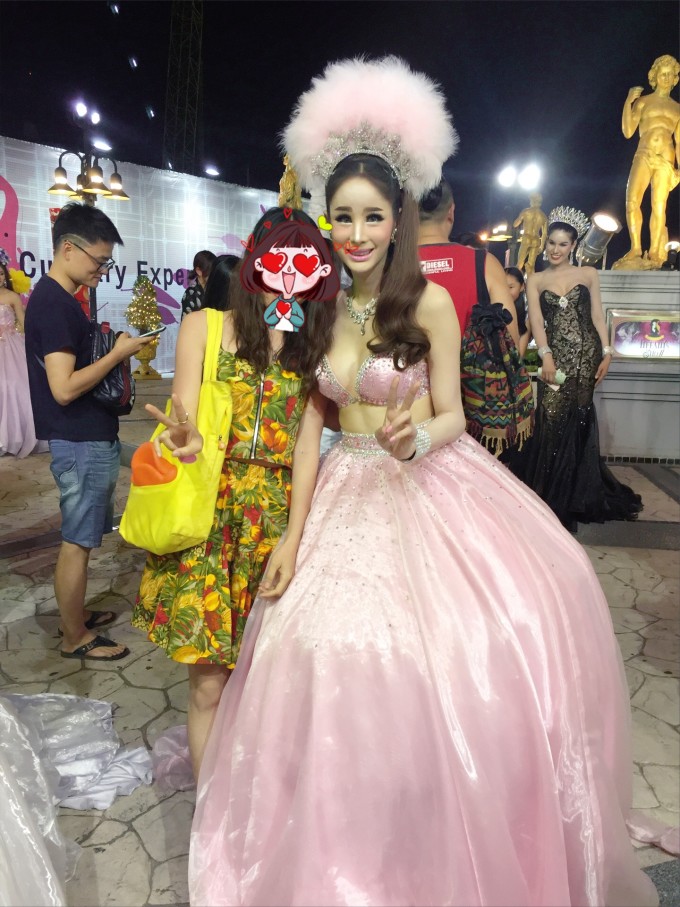 After the show, all the actors will come out. It
took 100 to take a photo with the ladyboy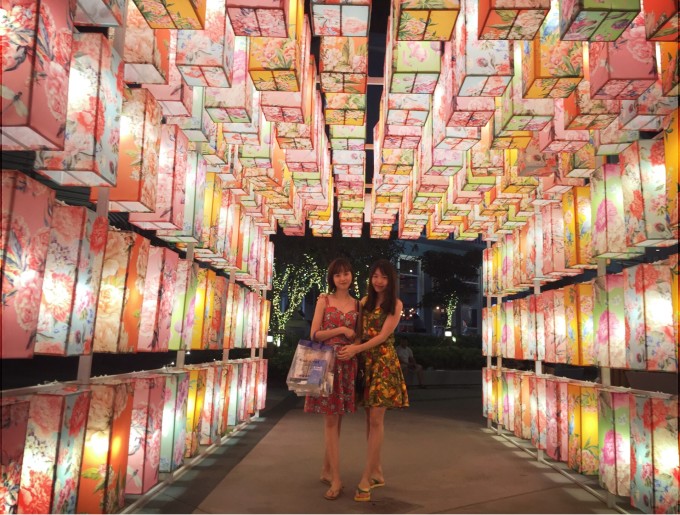 Came out back to the hotel to nearby shopping, late night shopping
to talk about is a small town of Pattaya, and Bangkok 's heavy traffic is crowded opposite two places
I prefer Pattaya, a relaxing , Comfortable, casual style town. The
town is small but very lively and welcoming. Walking is the seaside, walking is the shopping mall, walking is the bar and restaurant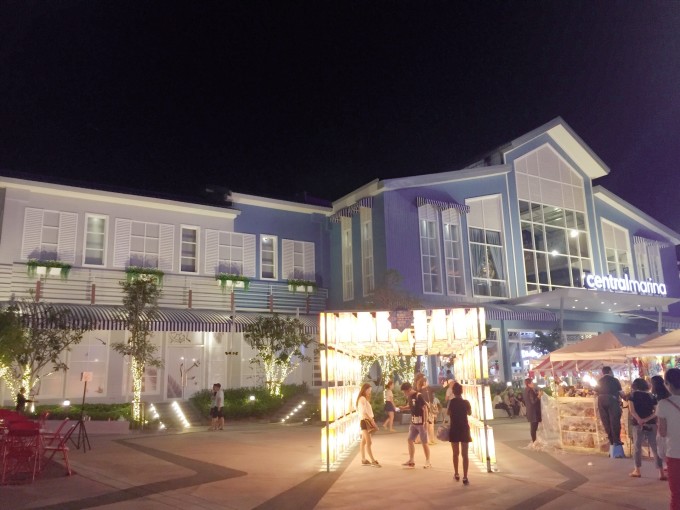 This is the mall opposite the hotel.
Pattaya is really small, so there are no subways or buses.
Their main mode of transportation is double cars, which cost 20 baht each time. It took
me two days to figure out their lines are strange
because many of them are one-way lines. , sometimes obviously so close to the place it close to a big circle around
sometimes because of a single line, so to transfer
or unpredictable ah, often sitting in the opposite direction anyway, every time first on the bus, get off to ring the bell and then give you the money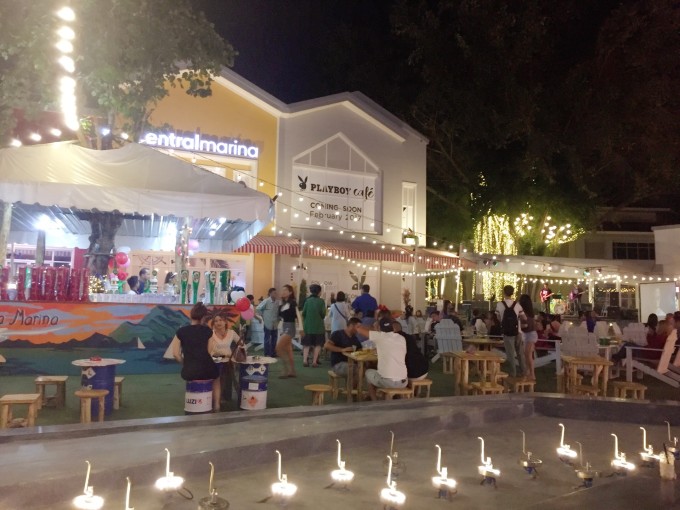 It's very popular here. It's very popular. You can sit and eat and listen to people singing. It's quite casual and feels good.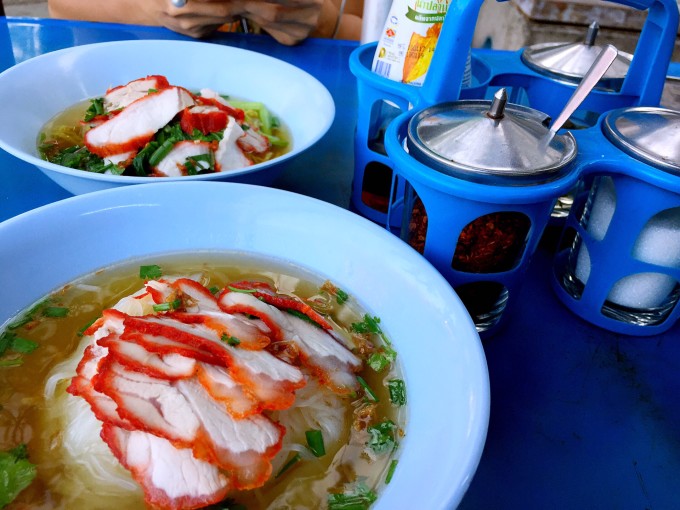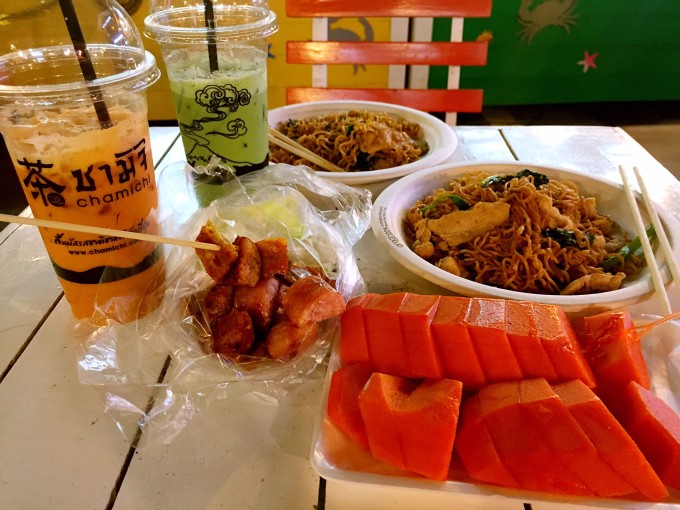 The point is to fill up your stomach, try everything.
The staple food here is sweet and sour. Maybe many of my friends won't be used to the food here, but I can still get
enough to take two steps to the hotel.
See you tomorrow
End of the boundary on the third day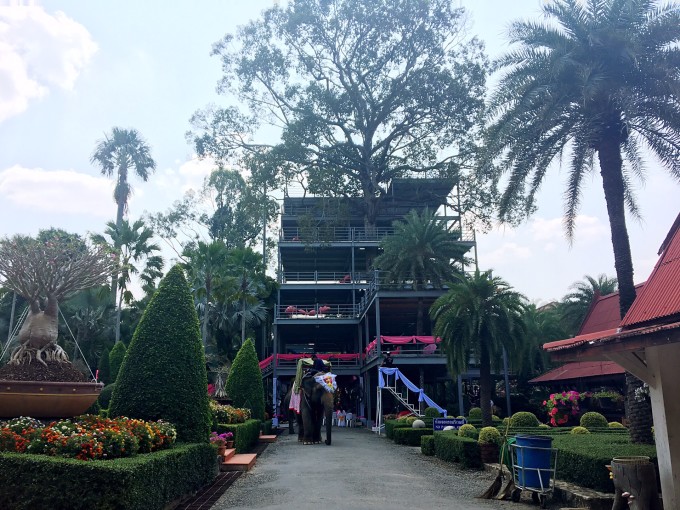 Today's itinerary is the ticket booked online. Dong Nooch Garden is
cheap to book online, only more than 100 all-inclusive
. The journey is relatively long. There is
no direct car, so I can only pack a double car.
I asked me if no less than ten cars cost me 500. Above,
I finally rely on my little 👅 to talk about the 400 chartered car.
Here I have to mention that
there is a phenomenon here, which is what attraction you are going to. The driver will ask you if you have a ticket. If you buy a ticket, you will be charged more. , Or I'm not willing to take you.
If you didn't buy a ticket, I would be willing to take you.
From Tiffany Show to Dongba Park, I can see
that as long as you are waiting to take someone to buy a ticket, they will have a rebate. There is one Card, register it
and this kind of extra money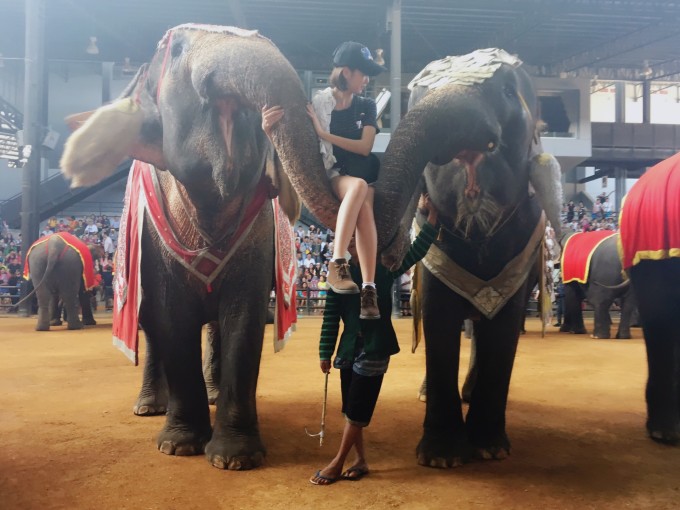 The most important thing to come here is to see 🐘, Thailand, auspicious baby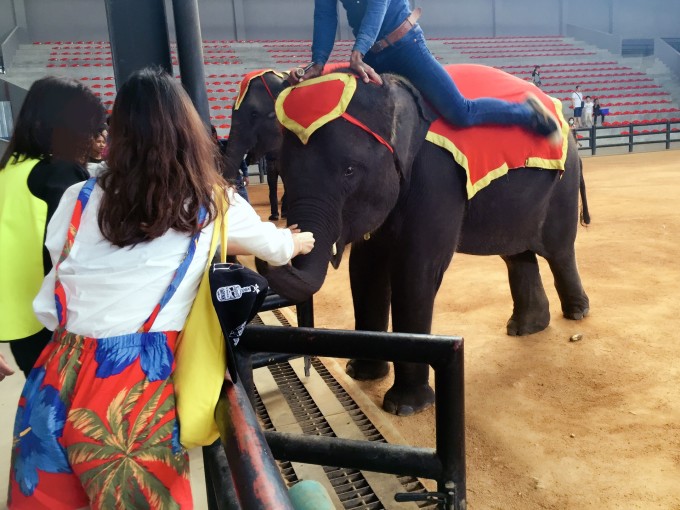 Since the video circulated on the Internet about how the zoo used a spear to pierce the elephant's head and trained it to perform,
it was heartache after seeing it, and finally chose not to ride 🐘
just wait and see and feed the banana 🍌
40 baht a banana, I bought two large handfuls and fed them all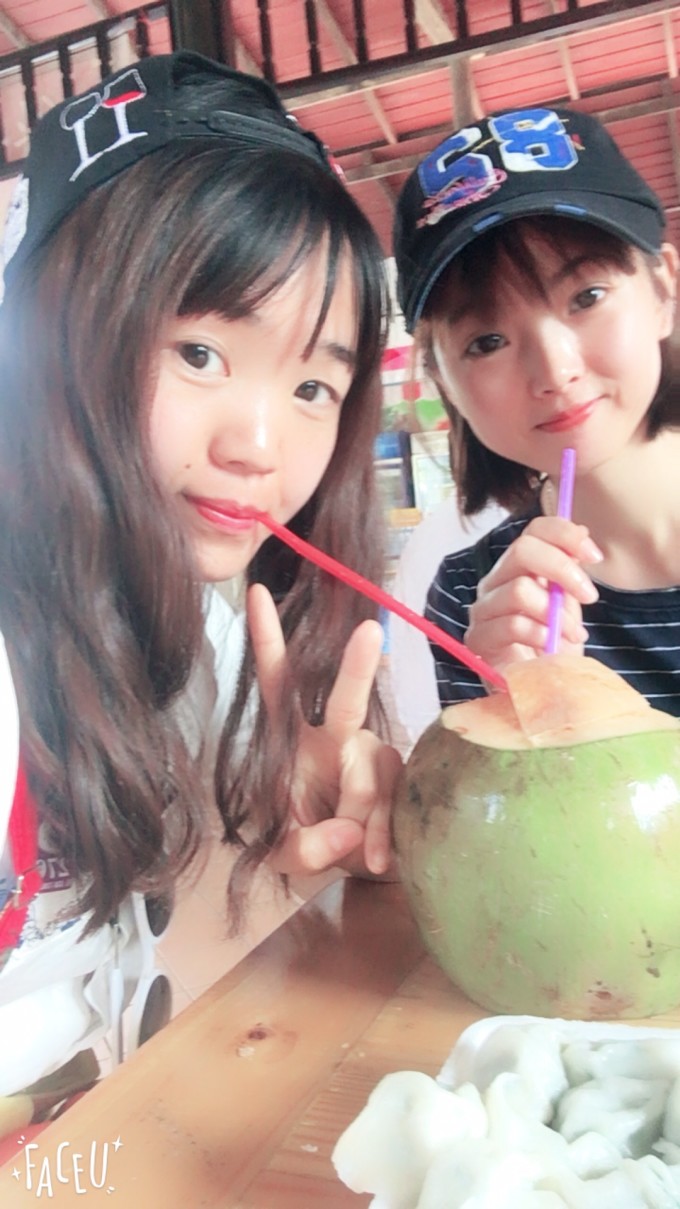 Just today is February 14 Valentine's Day
thinking about whether or not to go back and look for the bar section (Yan) mesh (in case) point
last
just a joke in case of an ass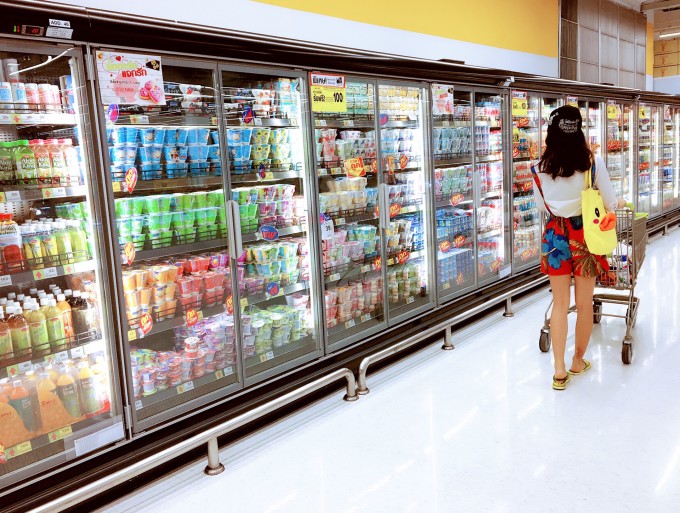 Return from Nong Nooch Tropical Garden is very troublesome, not in the city center, only car to go very far
wit as I run to ask the security door, call me a car and came almost 500 baht back bigC planning to go shopping, to see Thai people supermarket

A dazzling array of colors
I like to sell fruit juice most here, they are all 20 baht a bottle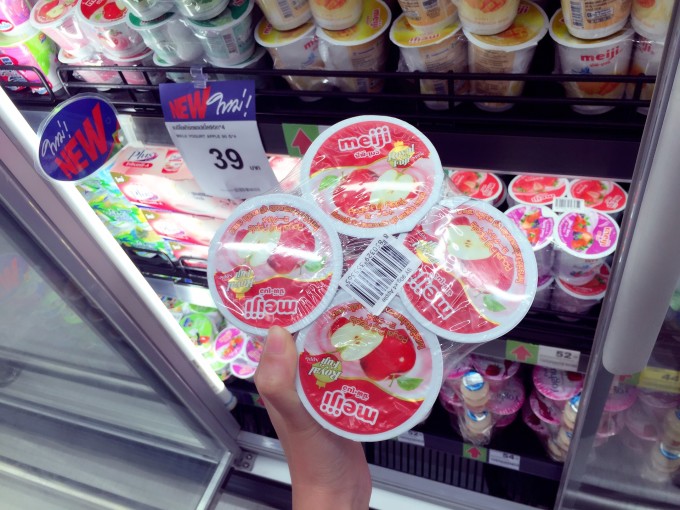 This Meiji Yogurt Stir-Fried Chicken is delicious, only more than 30 baht, there are several flavors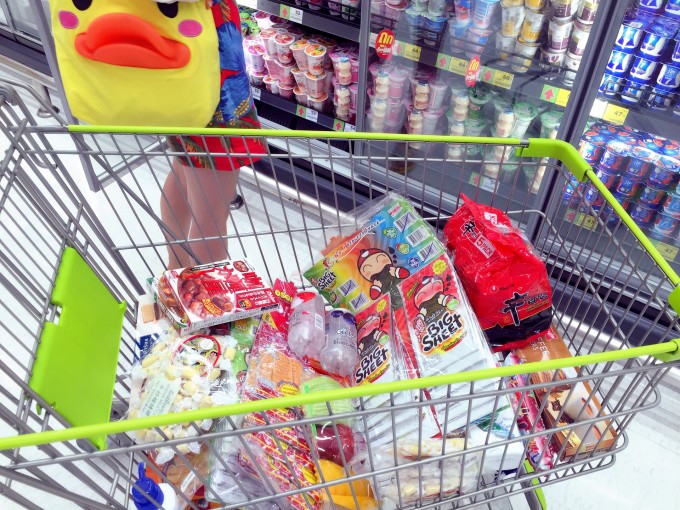 Finally, I bought a car of snacks and packed them back to China. Remember that liquids cannot be brought in.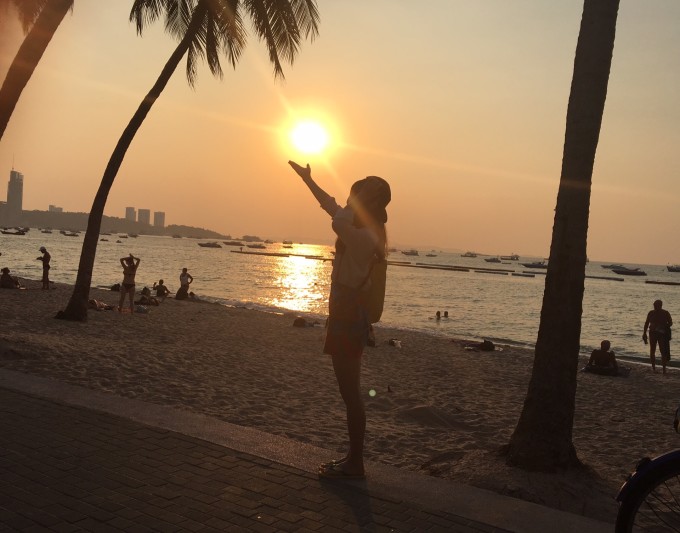 After buying things late, plan to rent a small sheep station for a ride to the beach, find a restaurant for dinner
later could not find my cute little sheep mind no rent, and this is a pity my little partner finally to Look at the sunset by the sea. By the way, I forgot to say that one day in Pattaya, there was a long and long beach with a road in the middle and shops and bars on the other side.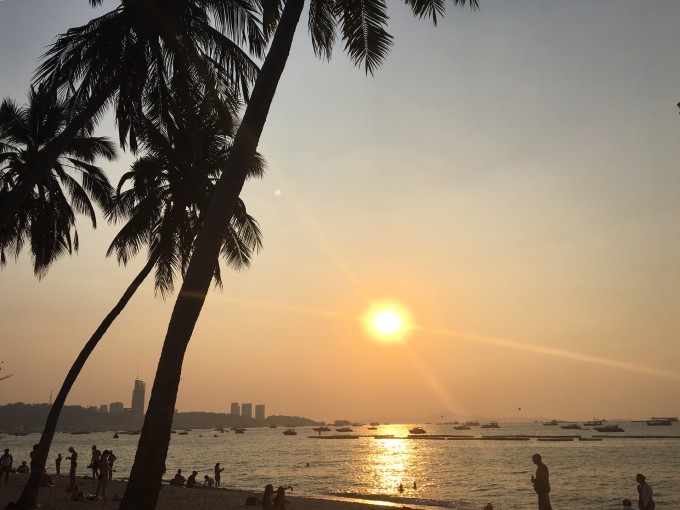 Every day I see a lot of crooked nuts swimming by the beach, and the dusk is so beautiful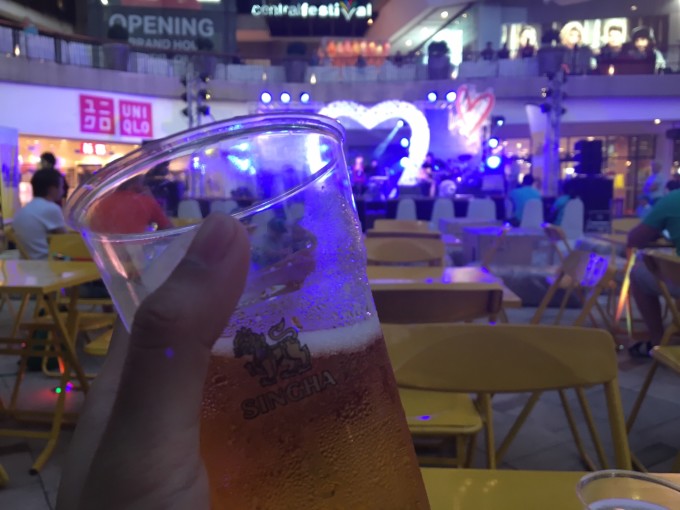 I just said that the street across the sea is open. I
bought food and listened to music and drank beer outside the square. It
was very comfortable after a night of emptying it out. I
found out today that it turns out that Thai songs are also very good to listen to
. No matter how busy work is, it's rare to have this empty night. worth it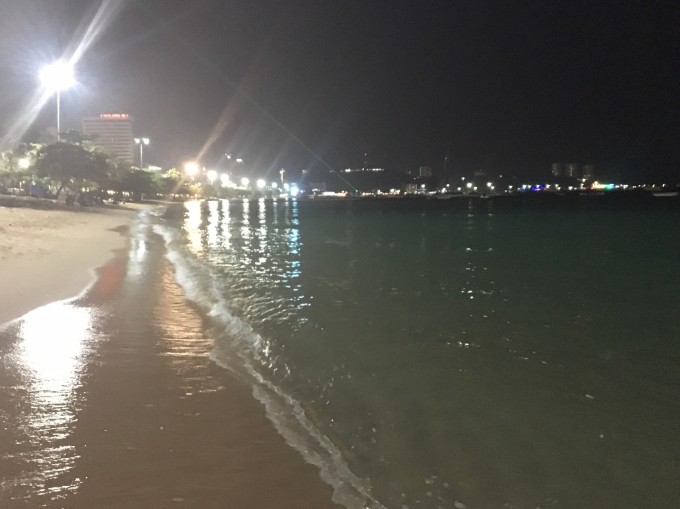 Go back to the hotel when walking the beach at night to go back
tonight is decent enough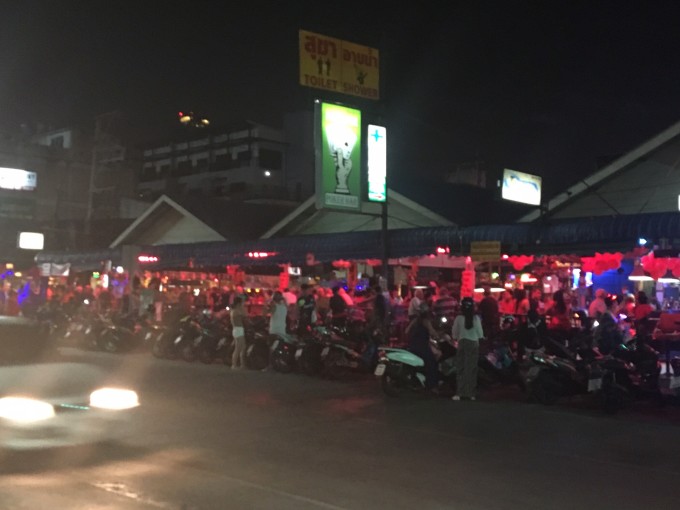 Opposite the beach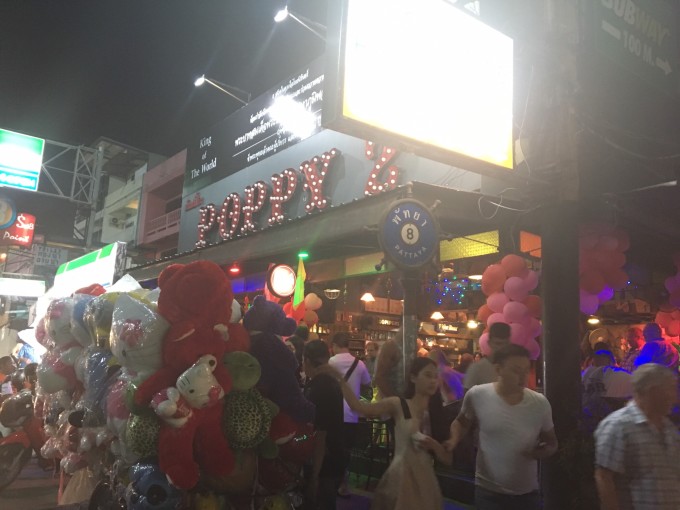 Bar, basically pornography, pornography seems here are above board
came to Pattaya will find a common phenomenon
a foreign man will come to this town a package Thailand daughter, some will have children, these foreign men I will stay here for one or two months a year, and then they will all be here to take care of women. It's
really common. These women are very fluent in English and there is no problem in communication.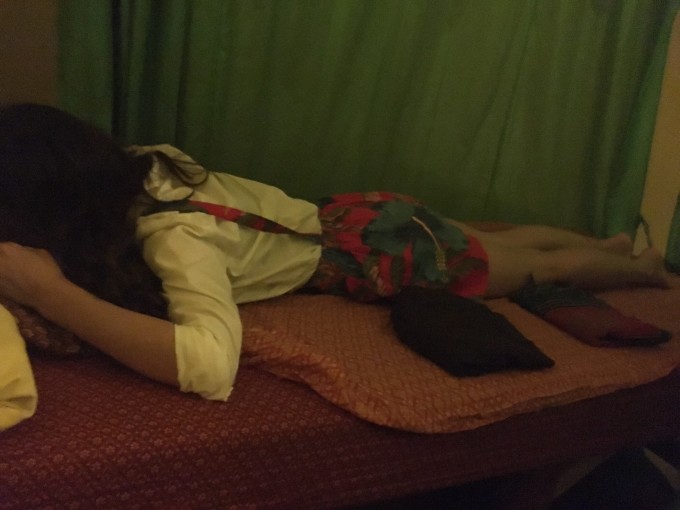 Most are not willing or Masha Ji, one more time here than in Bangkok cheaper .200 once the body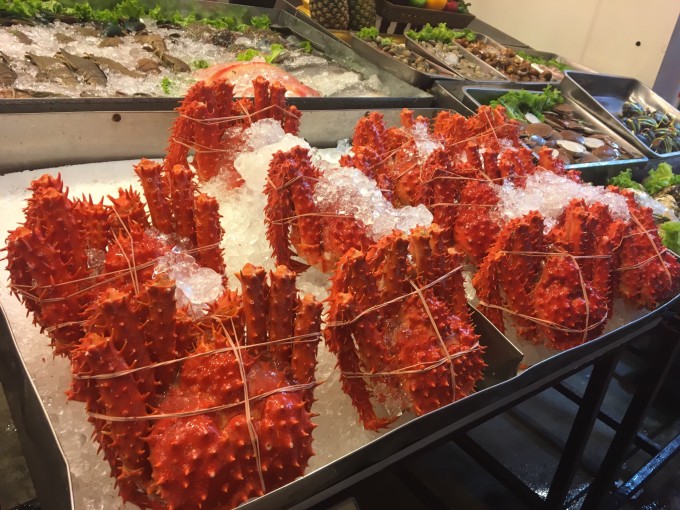 I'm hungry after I'm done, I'm coming to Chinatown to eat seafood for supper tonight. I have to
boast about the hotel again. The places I bought and eat in these two days are all near the
hotel. It's too convenient to walk a few minutes to the Red Planet Hotel Up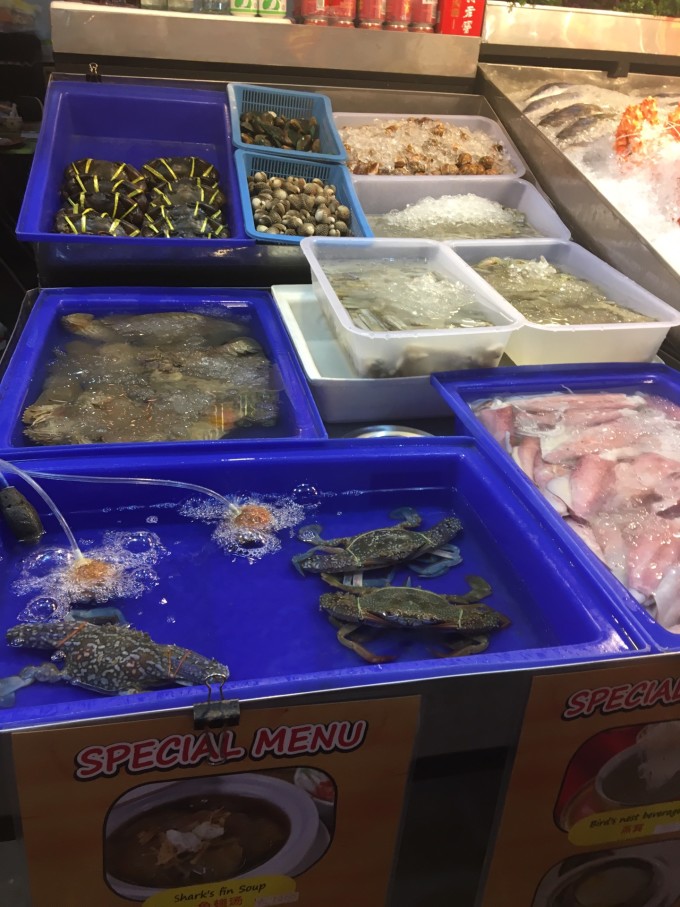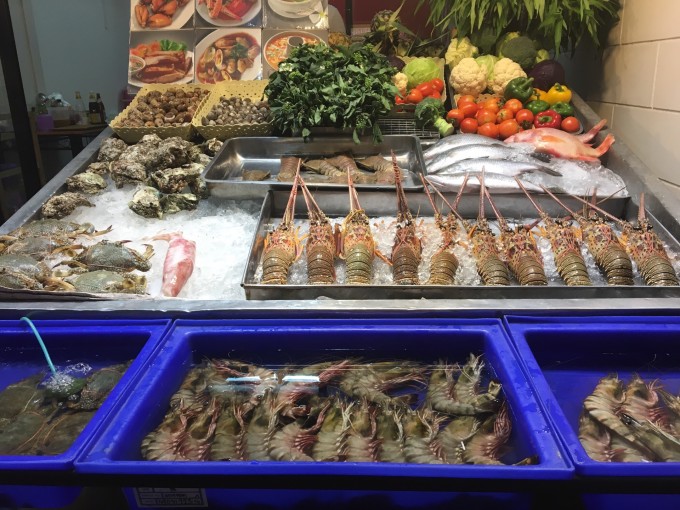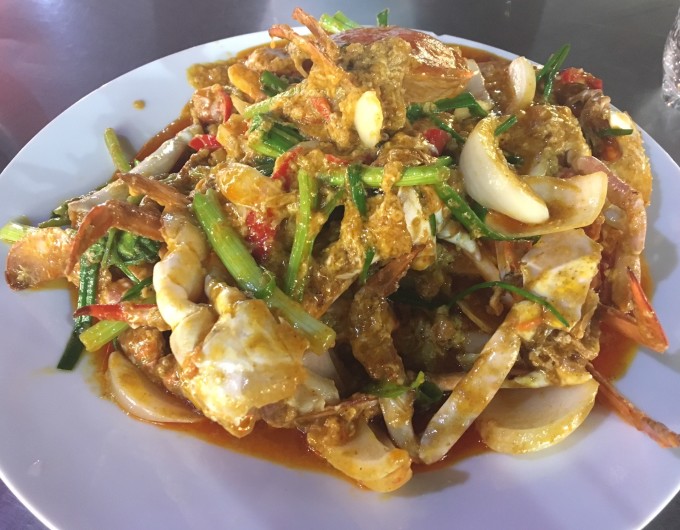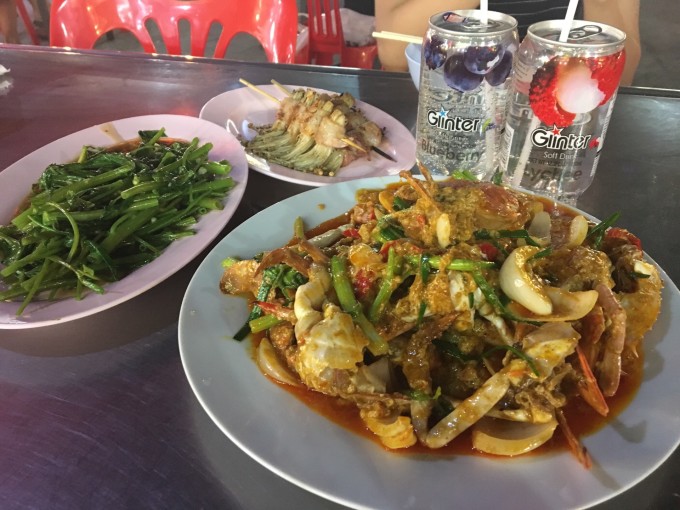 This supper cost less than RMB 100
The fourth day is over. On the fifth day, when you wake up, you have to take a Shuangtiao bus to the East Station, and then call ✈️. The taxi in Thailand is really too cheap. No wonder the drivers don't eat the meter. It's too cheap. The block can go a long way.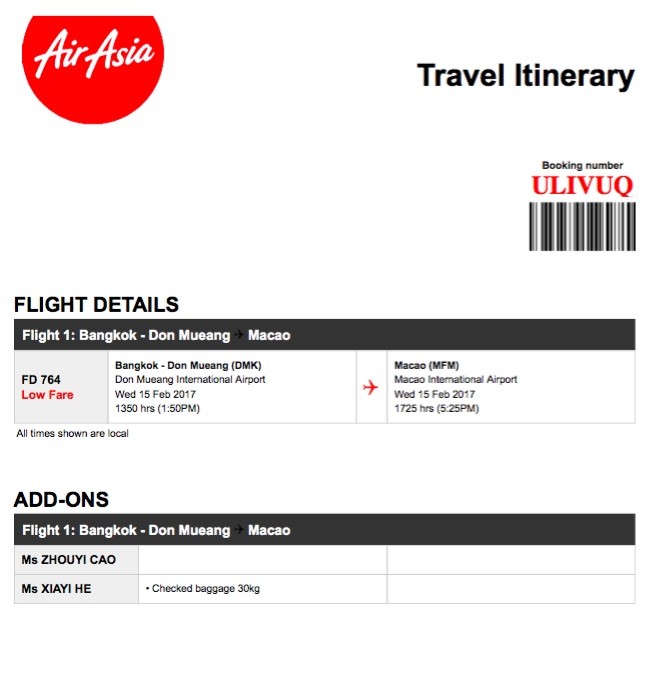 Attach this to print it out, to live a Macau -related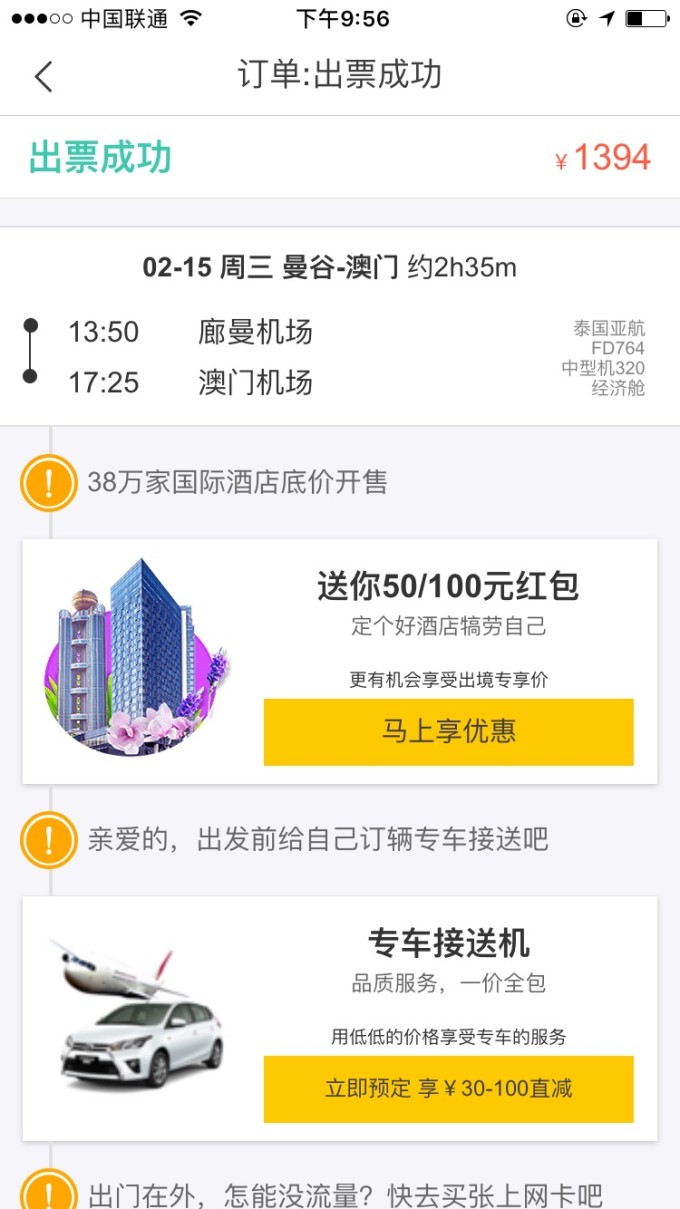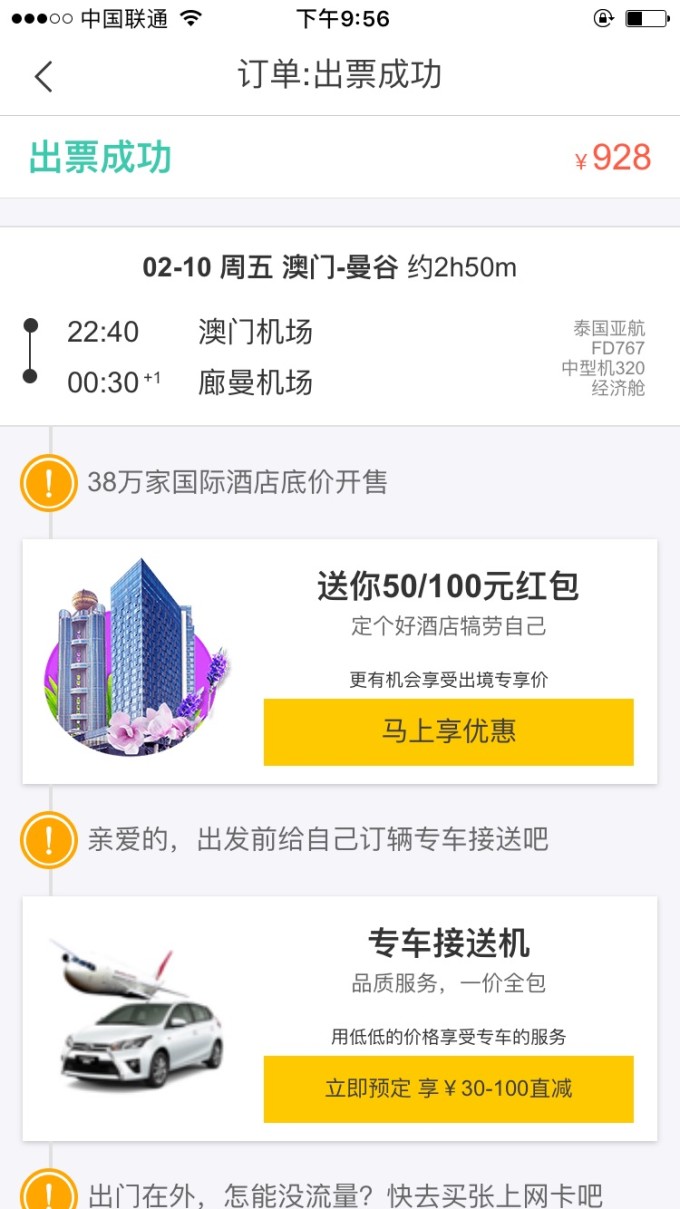 This is the cost of the air ticket, which is more expensive, because it is during the New Year period, so the air ticket is relatively small and expensive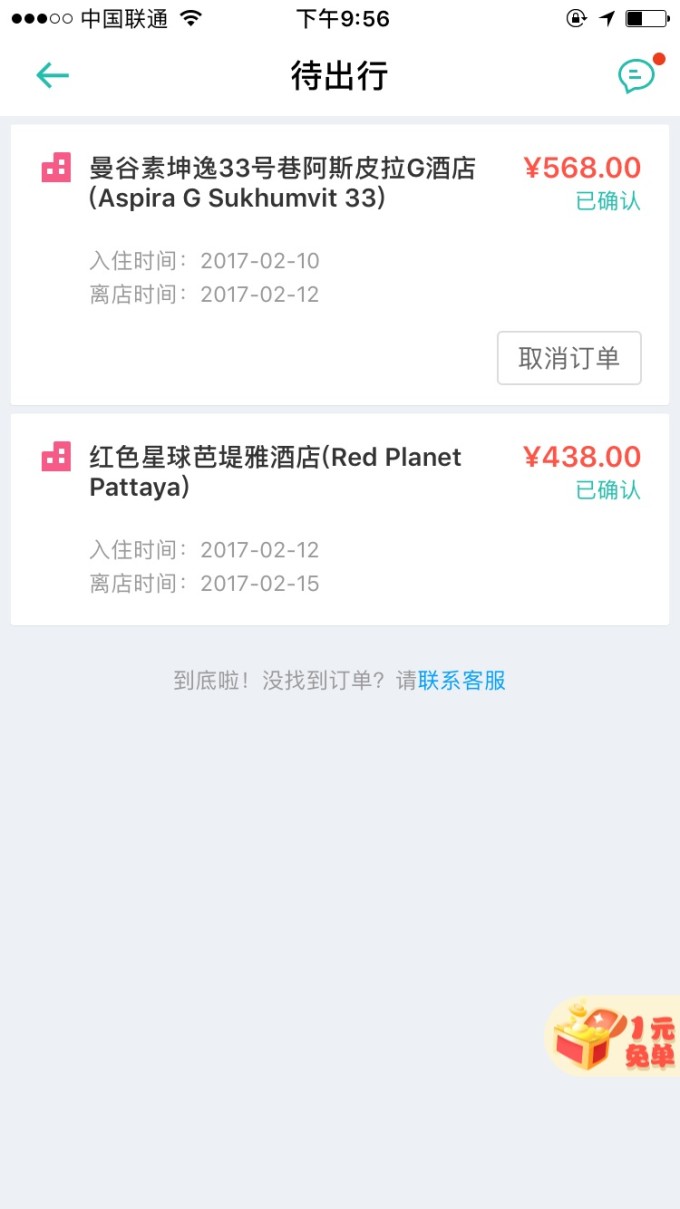 This is the hotel I booked in Bangkok. Two nights are not enough for the Red Planet and three nights are cheap
Also, I want to
talk about the total cost issue that everyone is most concerned about. Five days for five days➕stay for five nights➕plane back and forth plus consignment➕five days transportation fee➕all the total cost of tickets is 4000 RMB.
It does not include buying things by yourself, buying skin care products by souvenirs, and this is another count.
Don't be too expensive, we're just playing and eating.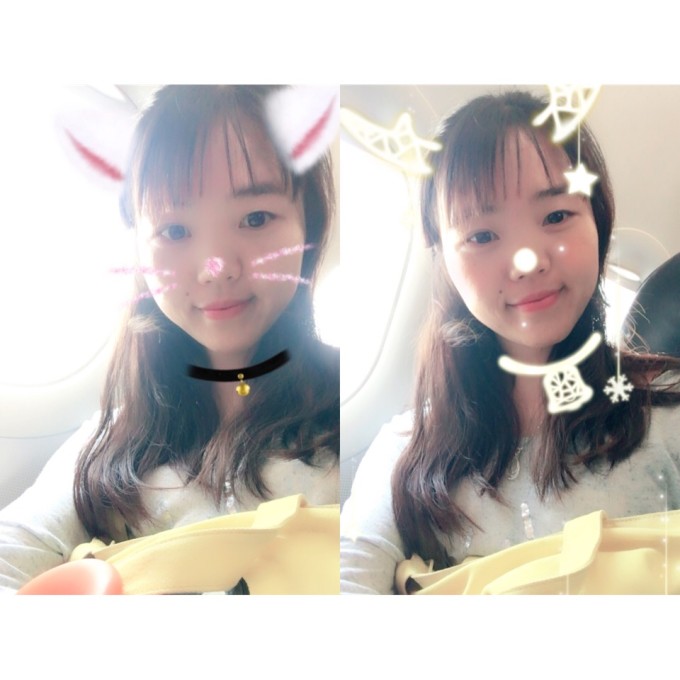 Finally, take things to the airport the day before yesterday in duty-free shops to buy back my big Zhongshan a
👋 Thailand 🇹🇭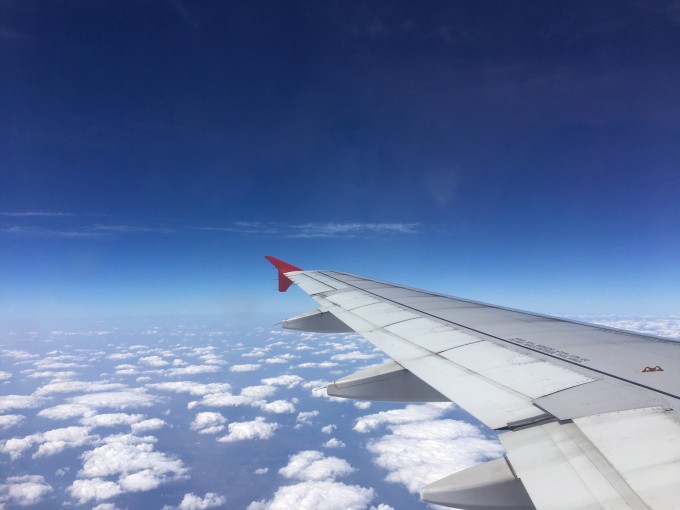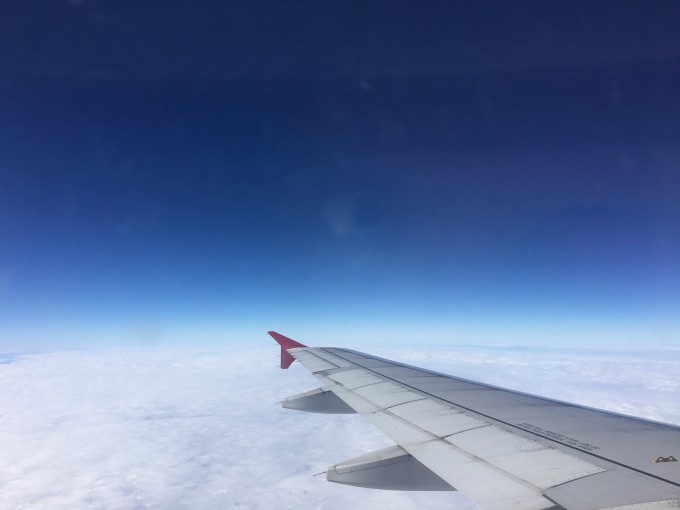 Finally, I sent the sky photo to
Thailand. This trip is really unforgettable and great
. It has accumulated a lot of experience for me to travel in the future.
It is also very worthwhile. I
often hear friends say that this is not fun and there is not fun. There is nothing
in my worldview that is not fun. The place
lies in how you play and in what mood to play.
Dare to use ❤️ to discover the beauty of the journey, fresh
. Traveling with ❤️ will bring you a different world.