For girl's Bangkok VW / network popular red shop explore shops, not really understand all there is not much food to eat,
and only show you the beauty shop, incidentally teach you a pretty photo! ! !
Shooting equipment: Canon 5D4+50 1.2F/16-35 2.8F, some Meitu mobile phones T8S
late stage: all VSCO
Enjoy an elegant afternoon tea in a French garden

Shop name: Audrey Cafe des Fleur Address: Phrom Phong Station, 8th floor of Emquartier Department Store.
Overview: Audrey Cafe in Bangkok is a chain, this positioning is located in the high-end stores, as its name, flowers cafe full of pastoral French romantic style. Although the flowers are all fake flowers and the grass is also fake grass, the store has a spacious space, a reasonable layout, fresh and high-end colors, and the dining table and chairs are made of solid wood, iron and leather, which also has a retro wild taste. It not only provides coffee and desserts, but also normal meals. The price is not too expensive. Dining inside has the feeling of being in a greenhouse.
Overall evaluation: ★★★★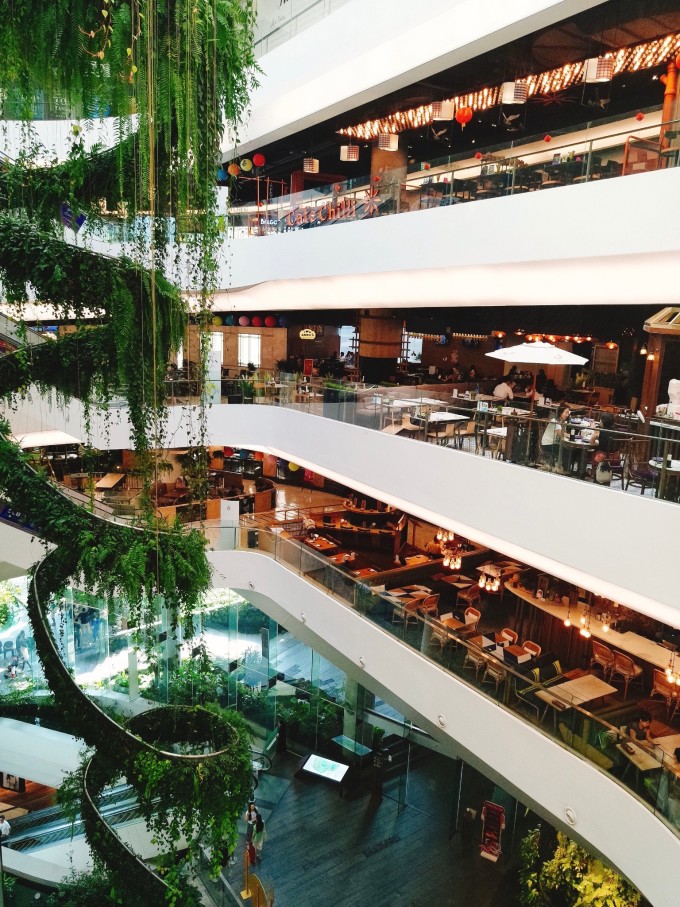 Bangkok
Starting from the 6th floor of the mall, going up to the 9th floor, along the very beautiful spiral walkway, you can admire more than 100 well-known restaurants at home and abroad all the way. All of these restaurants are designed to create space and style. The designs are very distinctive. Letting the restaurant not only look good, but also make people feel that each one is delicious. It is a kind of visual and spiritual enjoyment. Whether it's Thai cuisine, Chinese cuisine, Hong Kong-style snacks, Western-style steak, Japanese fresh food , all kinds of desserts, you can find everything.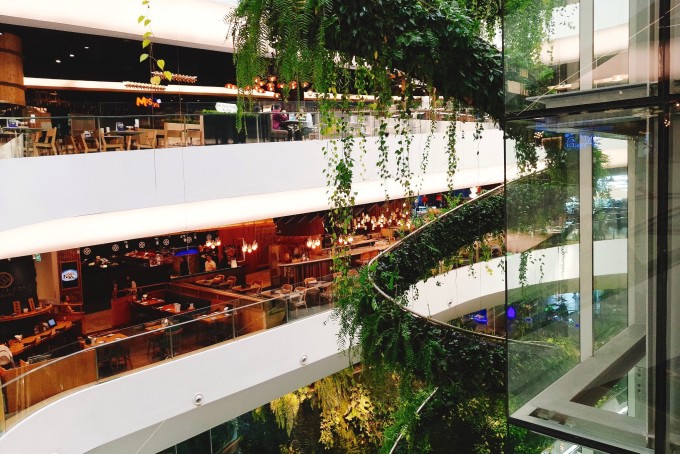 Bangkok
When you come to the door of a house with a very old-fashioned bicycle, you will find the door to the garden.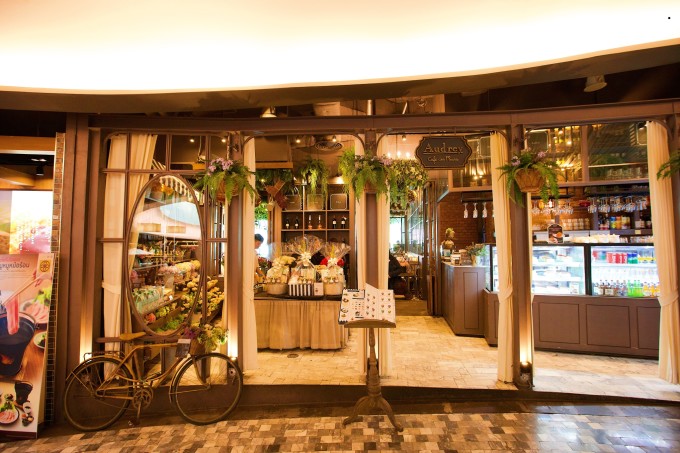 Bangkok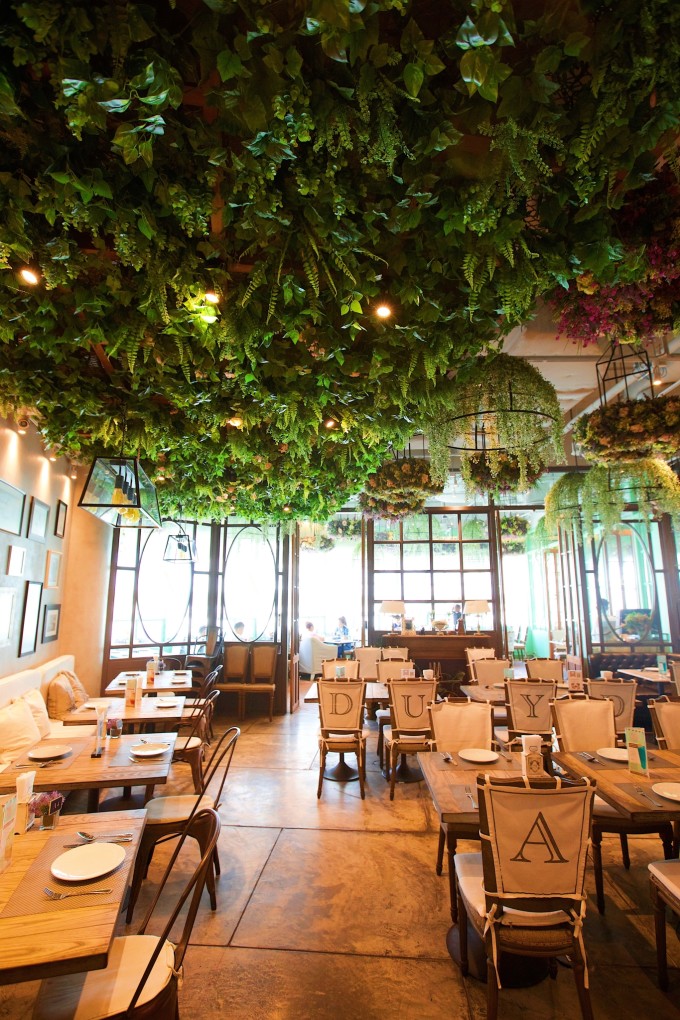 Bangkok
All kinds of flowers and plants are hung on the ceiling in different styles. There are arched downward green plants and brightly colored garlands, like a garden hanging in the sky.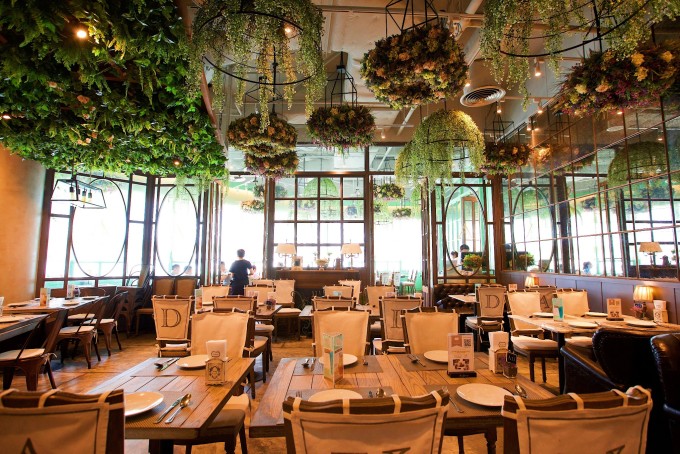 Bangkok
The sunlight outside the window shines in unreservedly, so that even if there is not much lighting in the hall, it will not look too dark, but can also enjoy the faint warm sunlight.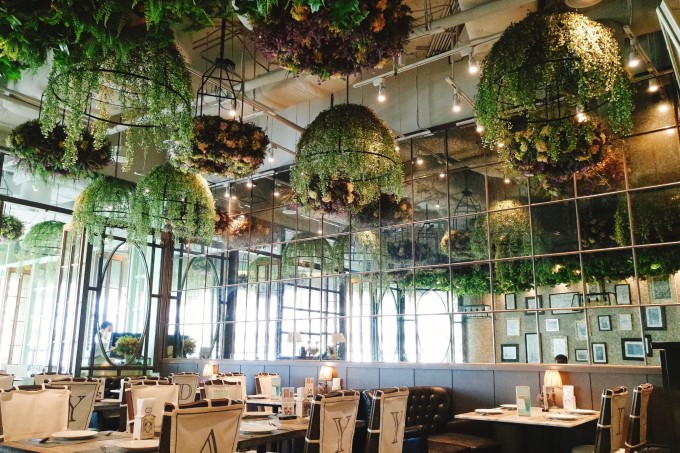 Bangkok
The whole side of the hall is a mirror, which is also the trick to make full use of reflections to make the hall more spacious and bright.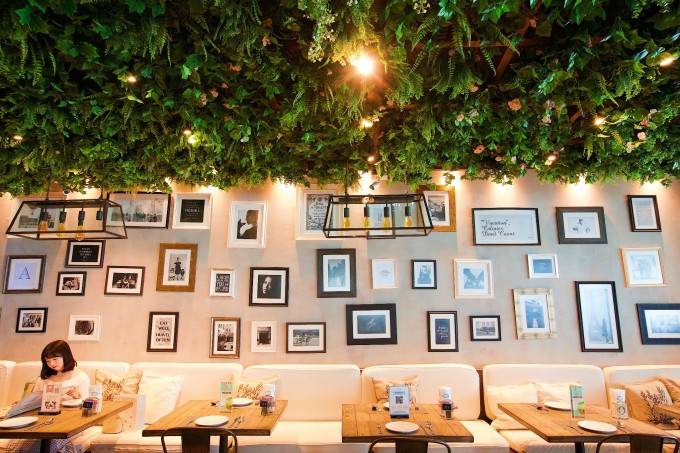 Bangkok
There is also a wall of photos in the hall. The iron chandeliers with a sense of time on the wall combine the freshness and elegance of French style with retro nostalgia.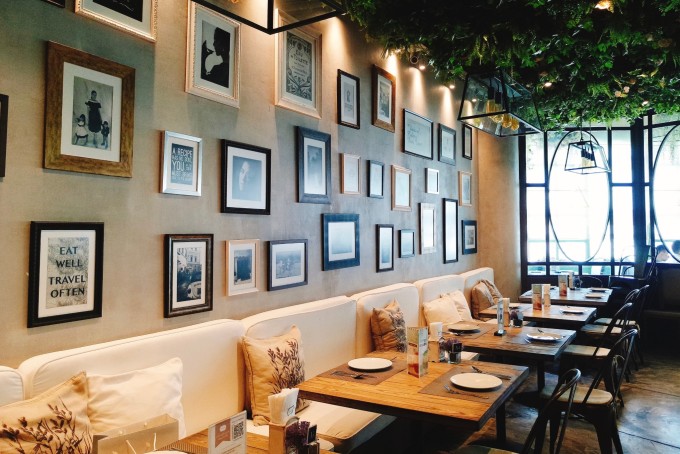 Bangkok
The pillows against the wall are also made of cotton and linen with retro embroidery floral patterns.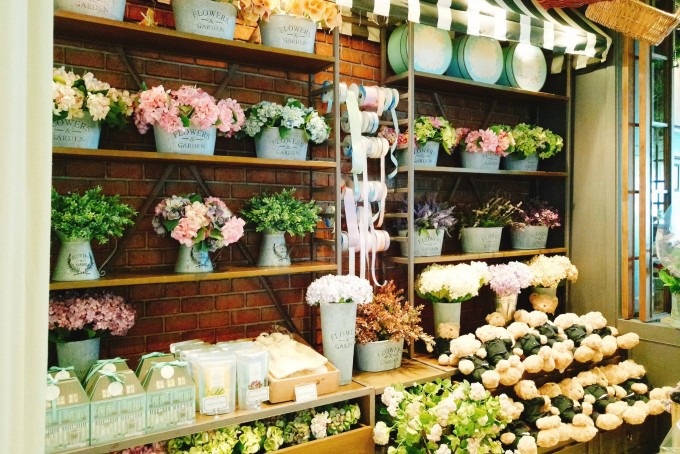 Bangkok
There are also some retro artificial flowers decorated in tin buckets in an area, and some flower seeds and puppet toys can be bought back as souvenirs, which are also elements that girls cannot love. As the saying goes, every girl dreams of having her own flower shop, which is strong, fresh, retro, or fashionable. In short, selling flowers and beauty.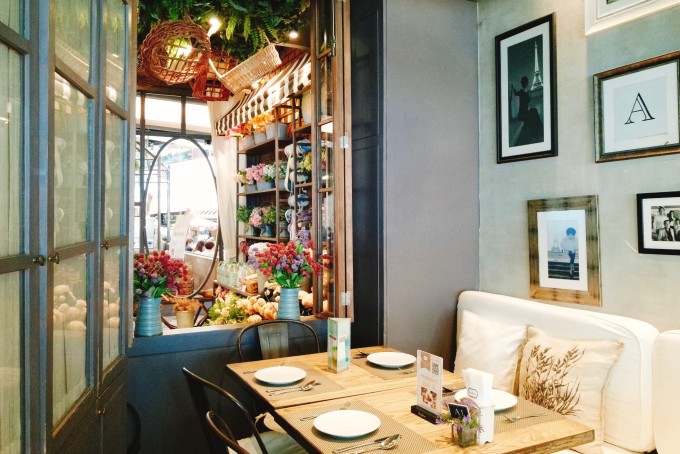 Bangkok
A seat by the window played a very important role in my subsequent pats!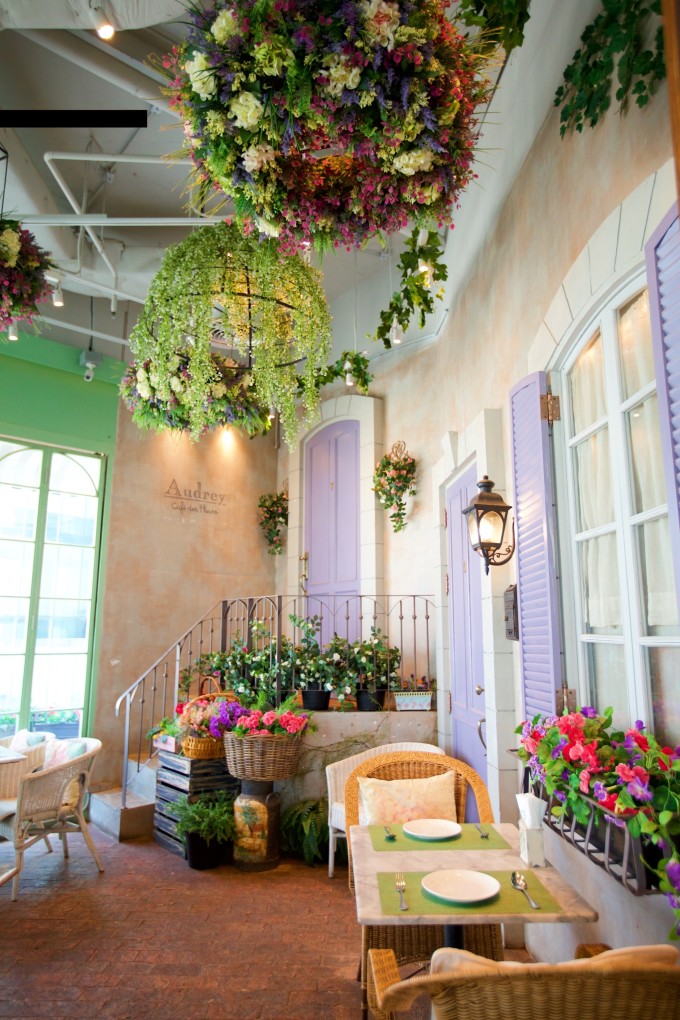 Bangkok
Don't think that just now is all the love of this cafe, the most beloved thing is the sunshine by the window and this small corner!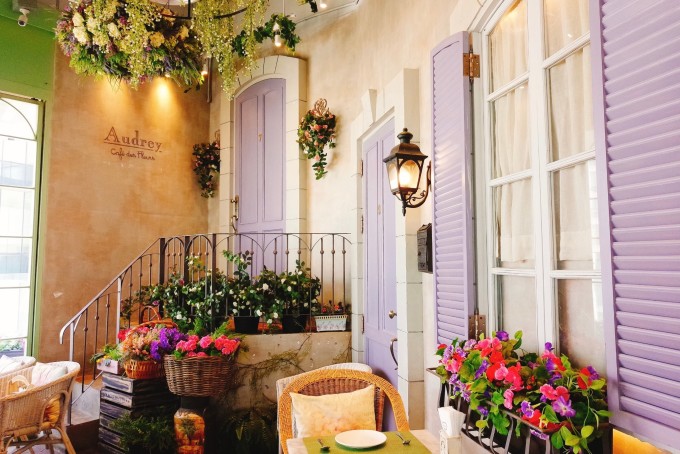 Bangkok
I don't think any fantasy girl can withstand the temptation of this small corner. The light purple doors and windows, the pure white screens, the small corner stairs that open the door, are surrounded by colorful flowers blooming just right. , There are retro door handles and wall lamps made of copper and iron, and a few rattan tables and chairs, plus the bright sunshine outside the window, this should be the afternoon tea scene of your dreams. Like really keep you from Bangkok crowded bustling Southeast Asian capitals suddenly crossing to France In a small village in the south, in a house surrounded by fragrant grass, you have carefully built the flowers and plants outside the door, and you have made appointments with a few friends. Everyone is busy taking out the food and wine in the exquisite and exquisite tableware. Large chunks of clouds are floating in the sky. You can hear the chirping of birds flying around. Afternoon tea is ready, everyone sits down, in order to live up to this great afternoon.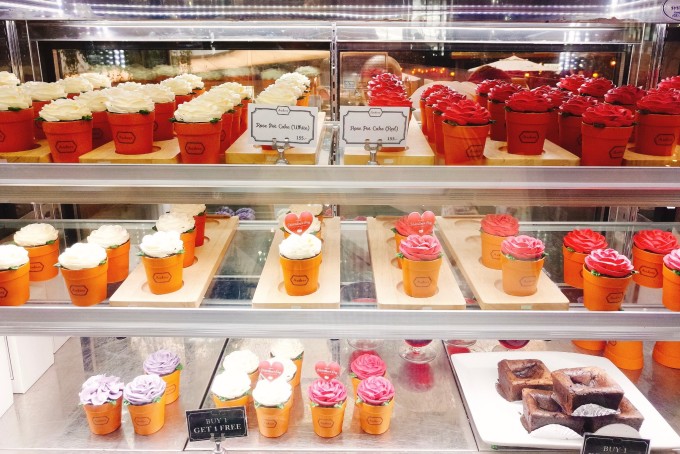 Bangkok
The internet celebrity dish of this cafe is actually this little potted cake.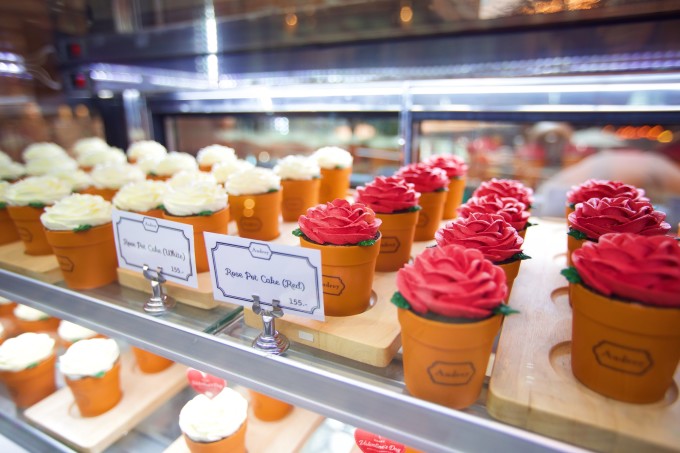 Bangkok
Really small, but really high-valued, very cute~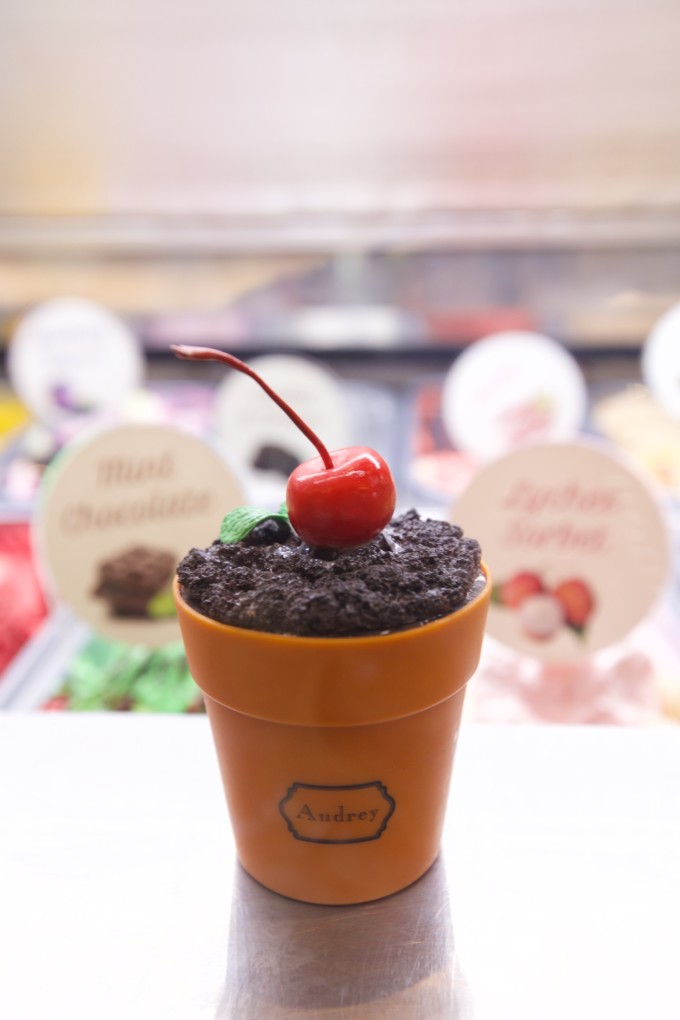 Bangkok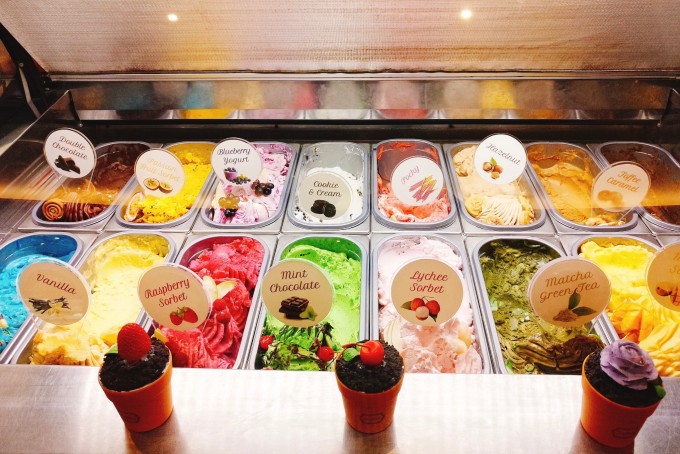 Bangkok
The biggest gimmick of potted cakes is that they can be personalized. Choose different sauces as the base material, ice cream as the middle filling, and cream as the top flower shape according to your own hobbies.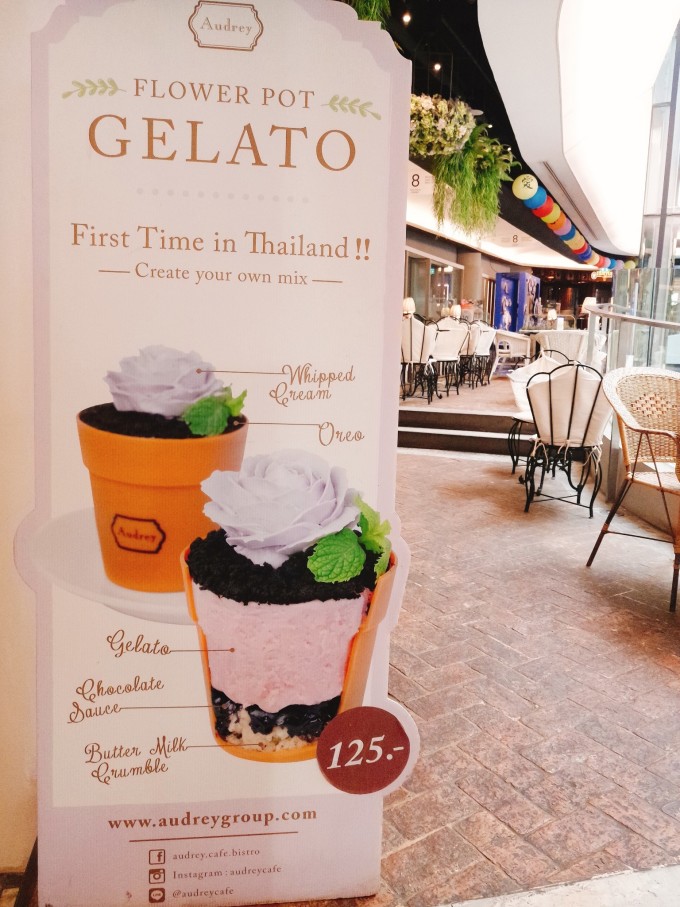 Bangkok
It's a pity that I just swallowed a painkiller and climbed out of the desperate situation of dysmenorrhea. I really didn't have the courage to take it, so I had no luck.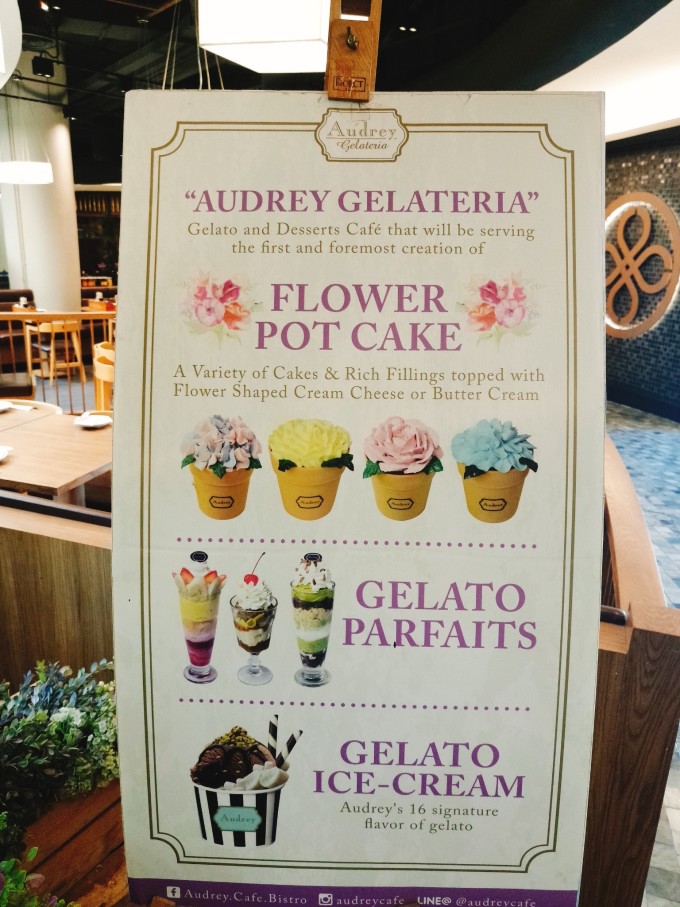 Bangkok
I had lunch at that time, and I was not hungry at all, so I ordered two smaller snacks. After all, I would spend a lot of time taking pictures afterwards. It would be a bit embarrassing to order only a cup.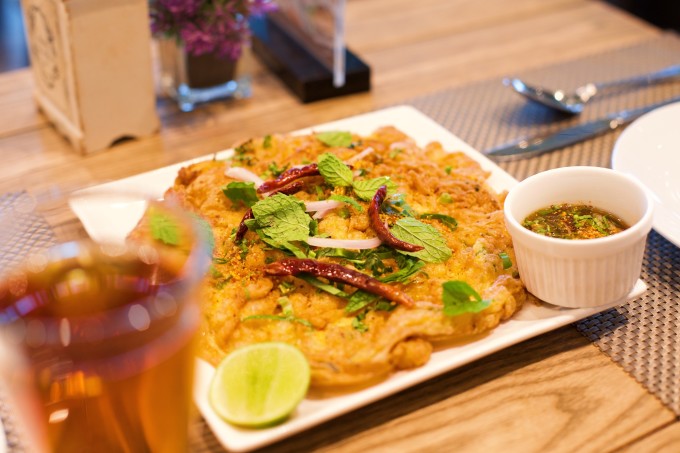 Bangkok
The boring oyster bake is a pure taste.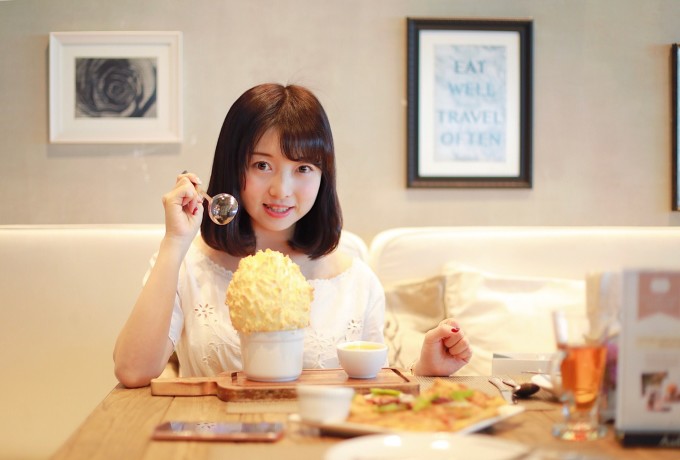 Bangkok
But I still ordered a star dish, Crab Souffle.
The main reason is that the shape is cute, round and fluffy, and I don't like the taste very much. But I recommend everyone to try it, it's cute.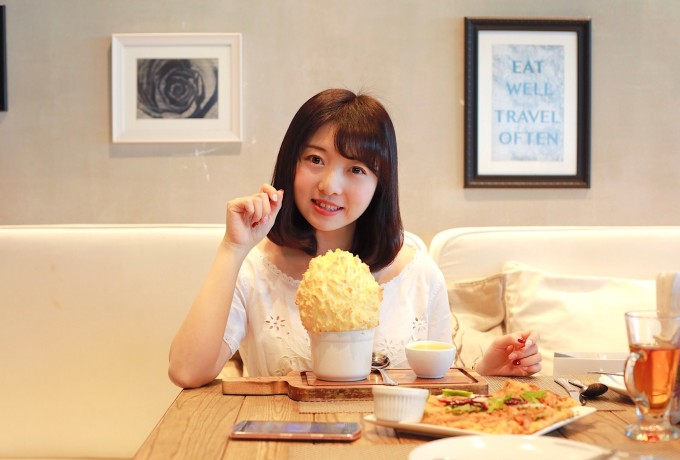 Bangkok
I don't forget to come with a few Meitu phones~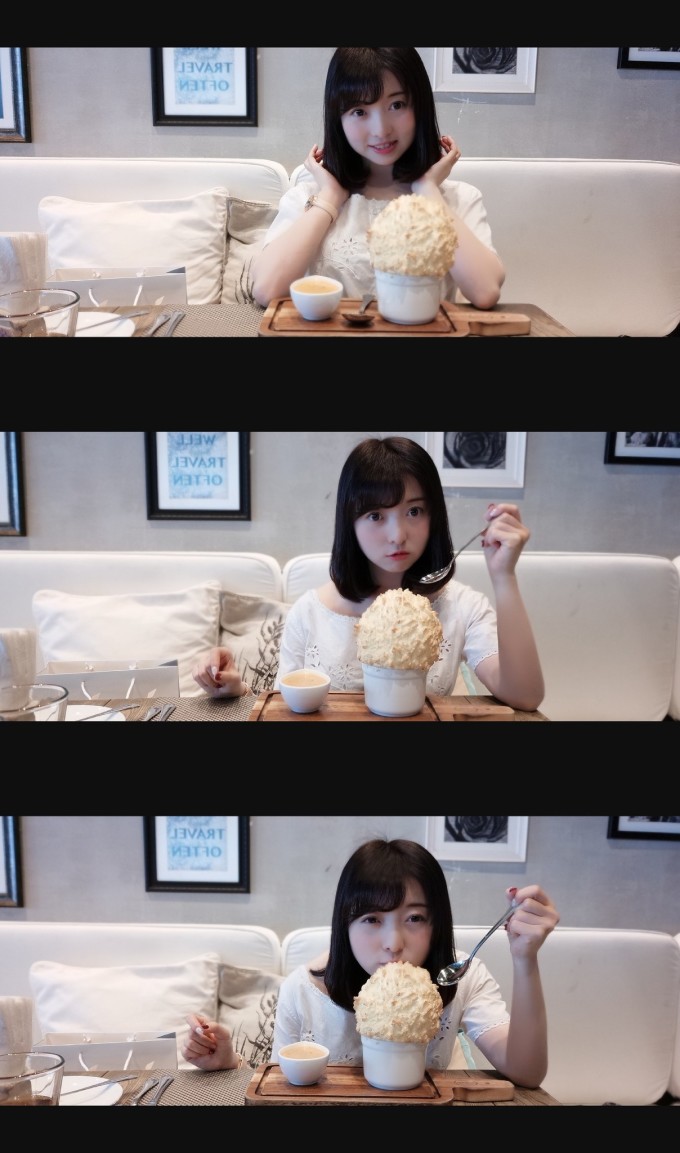 Bangkok
Little fairies must remember that good-looking things are not for eating, even if they are not delicious, you spend the money as props for taking pictures. . . Of course don't forget to take a photo with this round and fluffy little guy, to show that you are a happy snack, but even if it doesn't suit my appetite at all.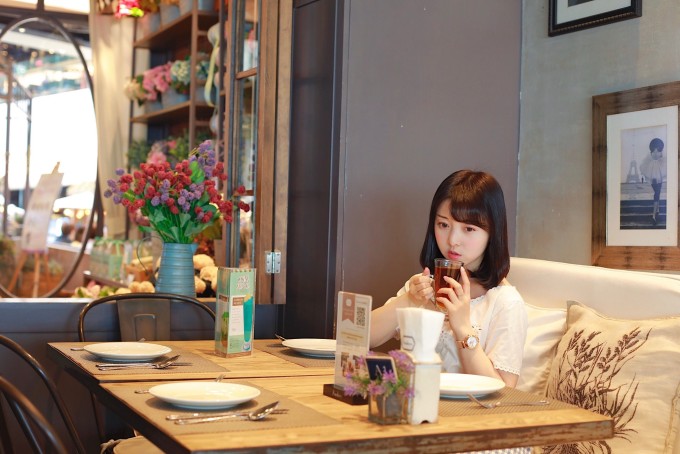 Bangkok
Just take two bites and then it's the official photo time.
The seat mentioned earlier is definitely a good place to take pictures!
Sit elegantly by the window and drink tea first, and be a quiet beautiful woman.
-------------------------------------------------- -------------------------------------------------- ------------------------------
Secret one of taking beautiful photos: Whether you are eating or drinking, you must not be true when taking pictures Speak! Don't really eat/drink, it must be scary to take pictures like that. Unless you really look online, you can lick your tongue and sell it cute or something. Just look happy and look delicious at the food in front of you!
-------------------------------------------------- -------------------------------------------------- ------------------------------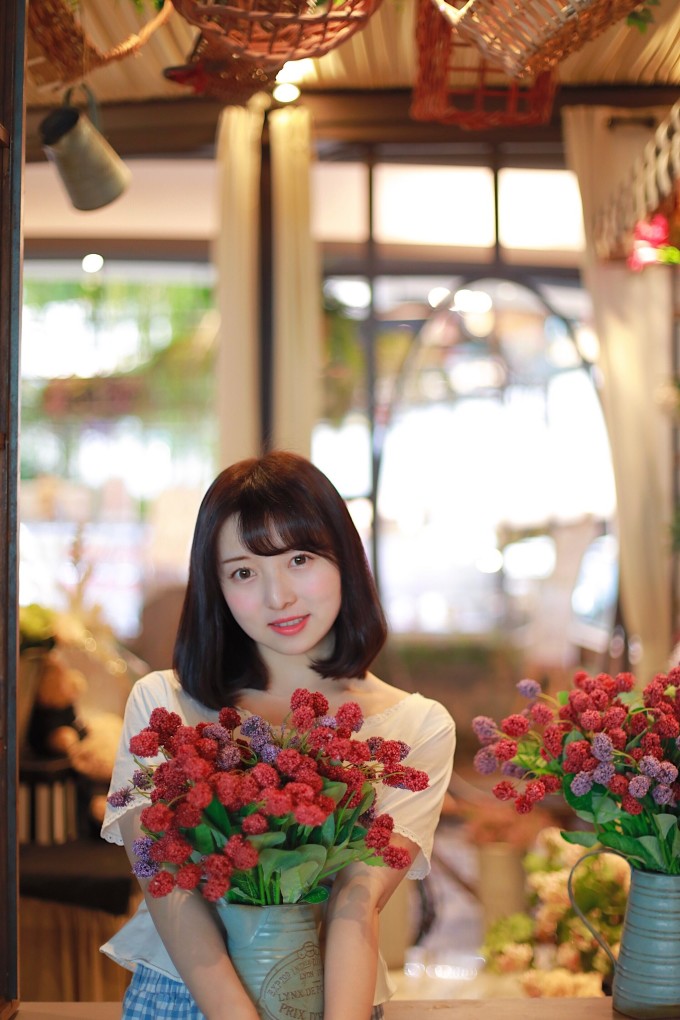 Bangkok
-------------------------------------------------- -------------------------------------------------- ------------------------------ The
second secret of taking beautiful photos: choose a bright, but not monotonous background! This is the window just mentioned. The light source behind is sufficient and it is not as strong as the window edge, which causes the original film to be overexposed and cannot retain sufficient color details. The background is filled with various items with rich colors, although it is a bit messy. But you can open the aperture and use blur to preserve the color blocks.
-------------------------------------------------- -------------------------------------------------- ------------------------------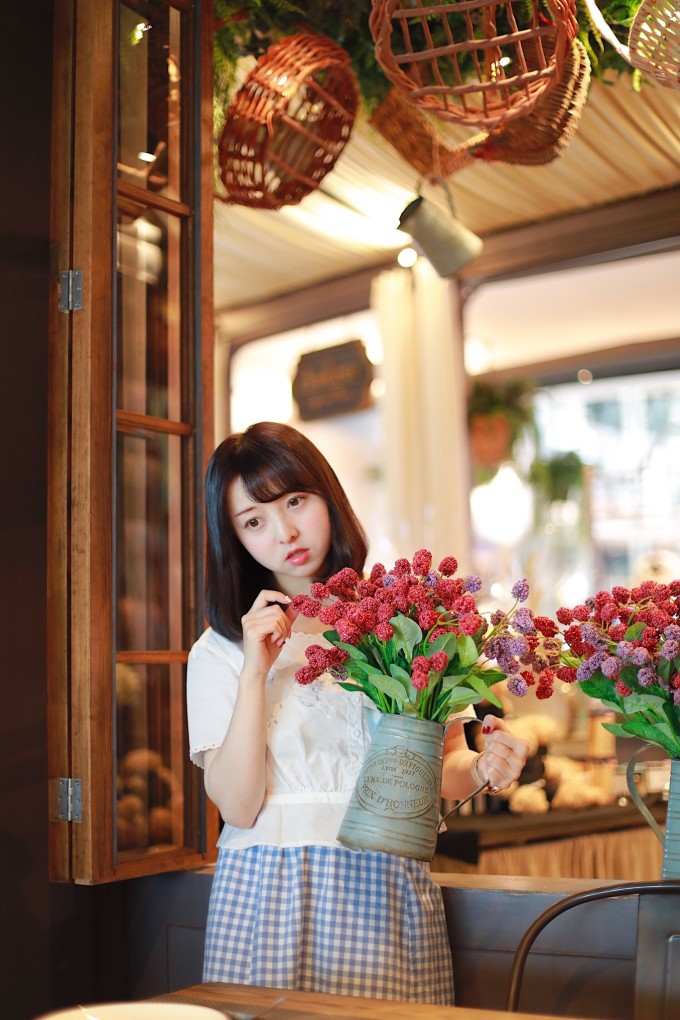 Bangkok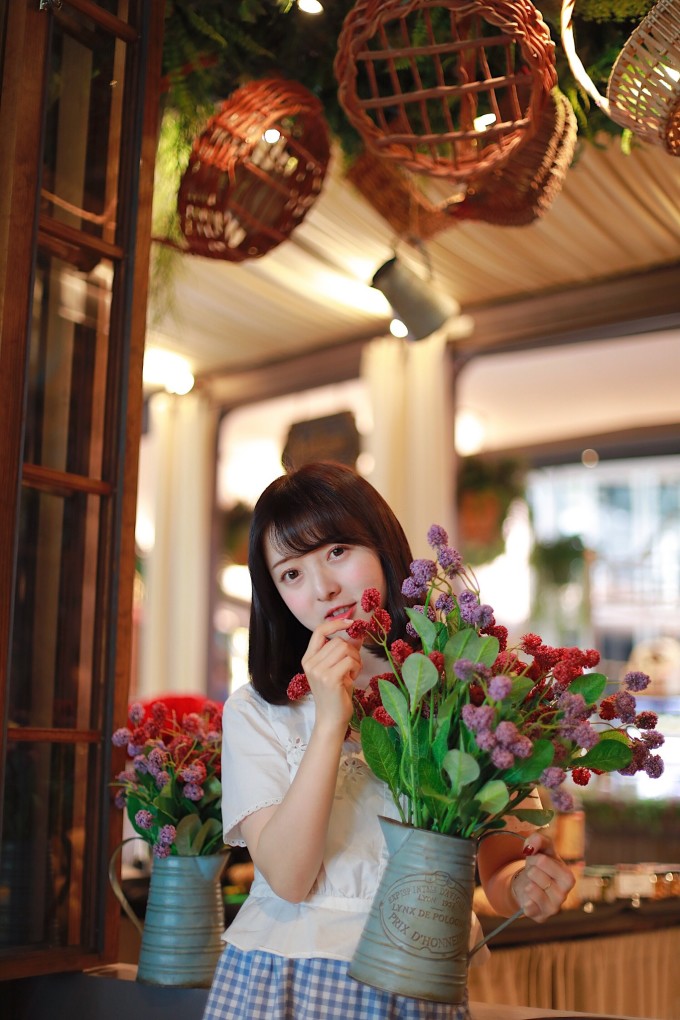 Bangkok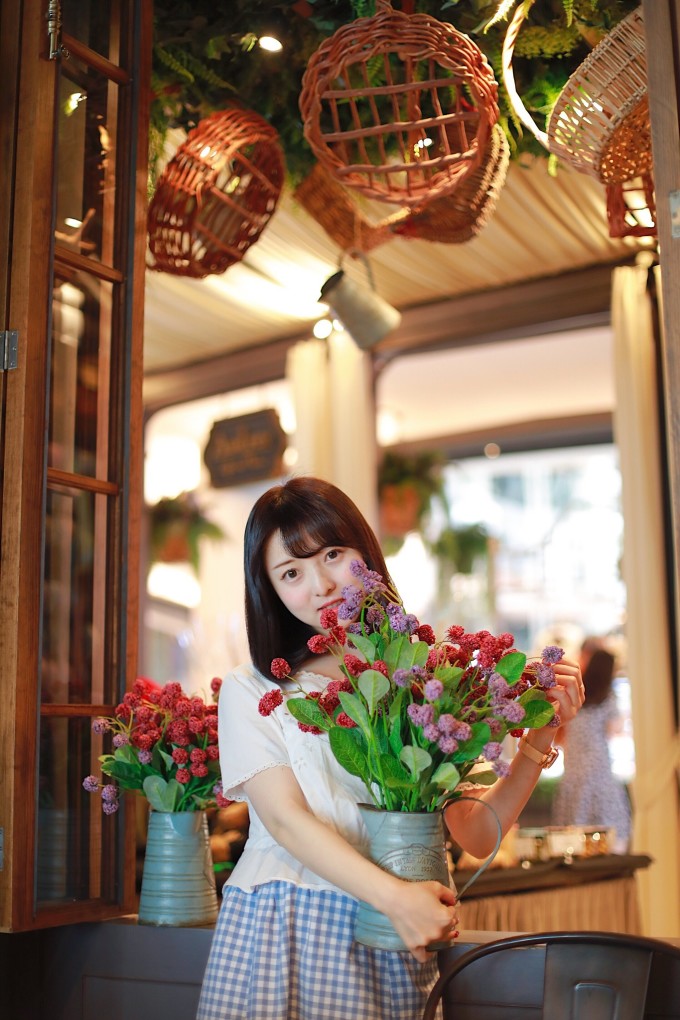 Bangkok
-------------------------------------------------- -------------------------------------------------- ------------------------------
Tip 3: Pay attention to the color matching between characters and environment, and make full use of props! I planned to go to this store to take pictures that day. The flowers and plants are brighter, so the characters' clothes are simpler! If it is too fancy, it will not be distinguished from the environment. The top is matched with a pure white top with a hollow pattern, and a blue and white small checkered skirt over the knee. It is made of cotton and linen. With a pot of colorful flowers, the freshness of the French pastoral comes out. There are some bamboo baskets hanging on the top of the window, which is icing on the cake.
-------------------------------------------------- -------------------------------------------------- ------------------------------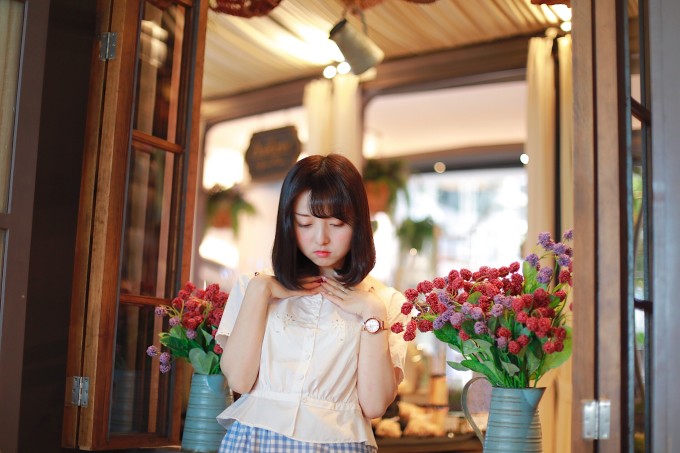 Bangkok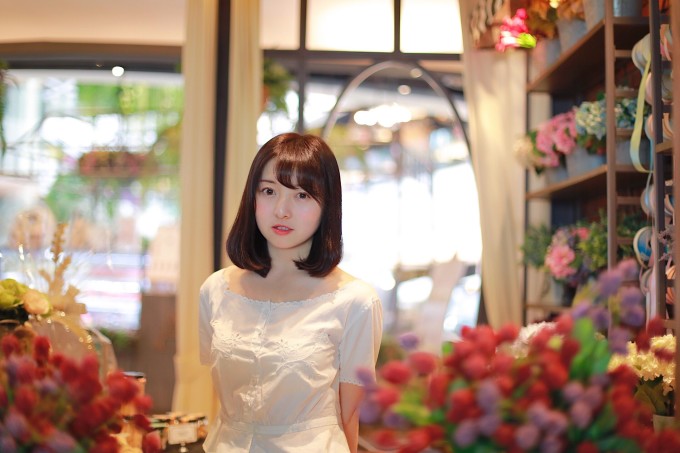 Bangkok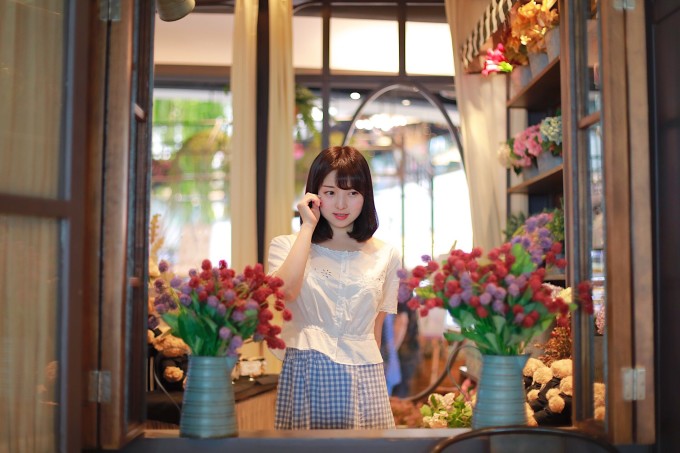 Bangkok
-------------------------------------------------- -------------------------------------------------- ------------------------------
Four tips for taking beautiful photos: framed composition. Putting the characters in the frame will make the picture rich and layered. At this time, you need to adjust the aperture slightly, not to completely blur the background, and you need to retain some of the details of the background. Another advantage of this kind of composition is that it can perfectly solve the problem of Guliang who don't know what to put on. The props are also used, and the smile is shown. I don't know how to shoot next? Then step into this frame boldly and confidently, whether you look at the camera or not, whether you fiddle with your hair or hold your cheek in contemplation, you are the one in the famous painting!
-------------------------------------------------- -------------------------------------------------- ------------------------------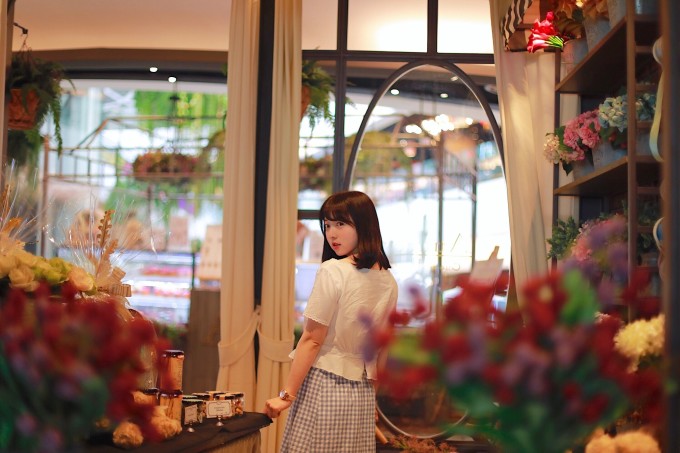 Bangkok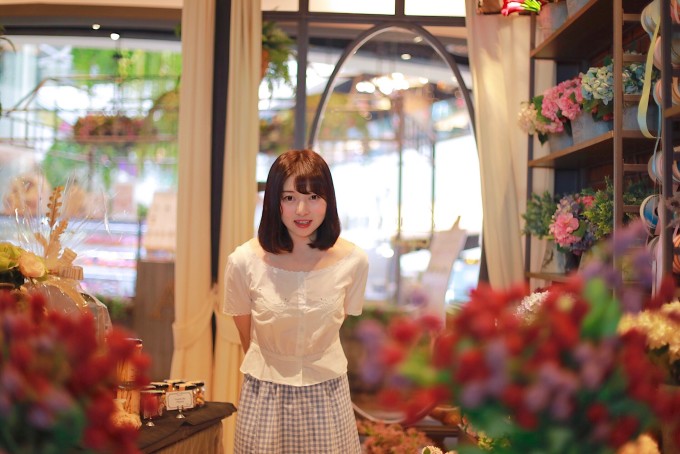 Bangkok
After taking that beautiful window grille, I then moved to that beautiful little corner.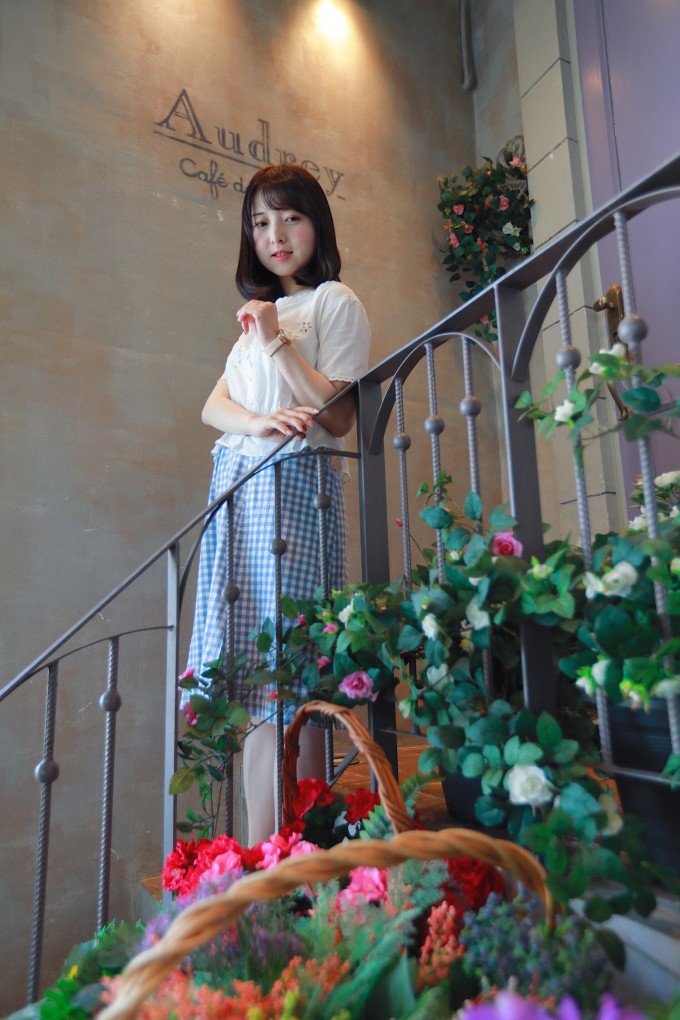 Bangkok
-------------------------------------------------- -------------------------------------------------- ------------------------------
Secret Five of Taking Beautiful Photos: Not to visit here, but to be in it. Many people go out to travel or play, and the photos they take have an obvious tourist atmosphere. The fundamental reason is that they don't regard the shooting location as a photo spot. They will be a little restrained and care about other people's eyes instead of themselves. s home. The state of being at home is relaxed and free, everything is naturally familiar, and you can do whatever you want. If you want to take photos naturally, treat this as your home.
-------------------------------------------------- -------------------------------------------------- ------------------------------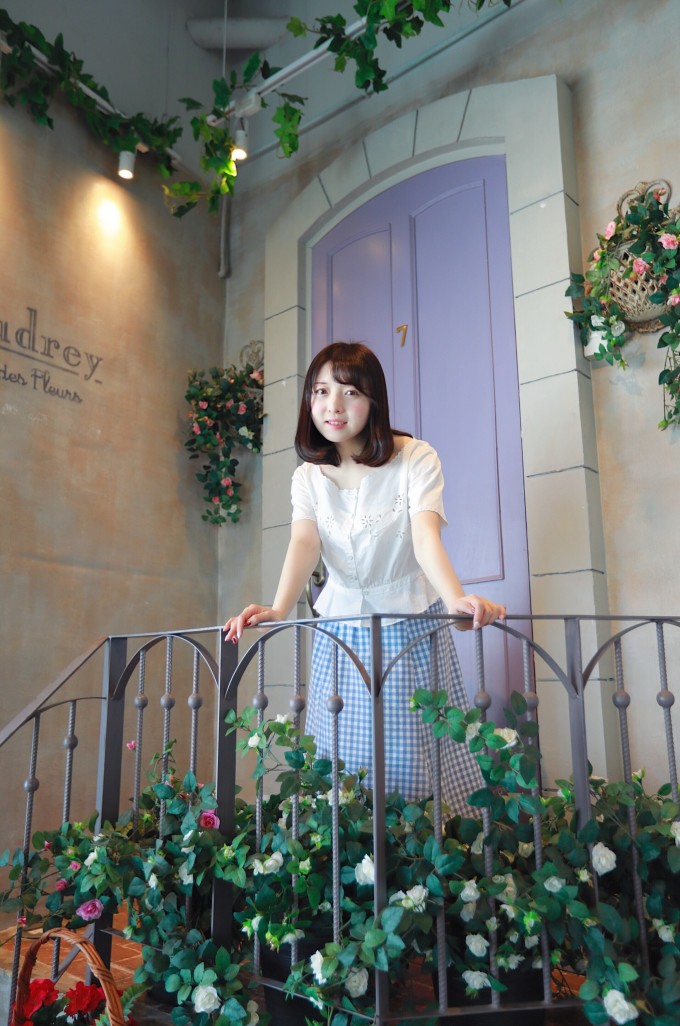 Bangkok
Just imagine that this is your little garden. You are attracted by the bright afternoon sun, go out and take care of the flowers and plants, and feel at ease.
Bangkok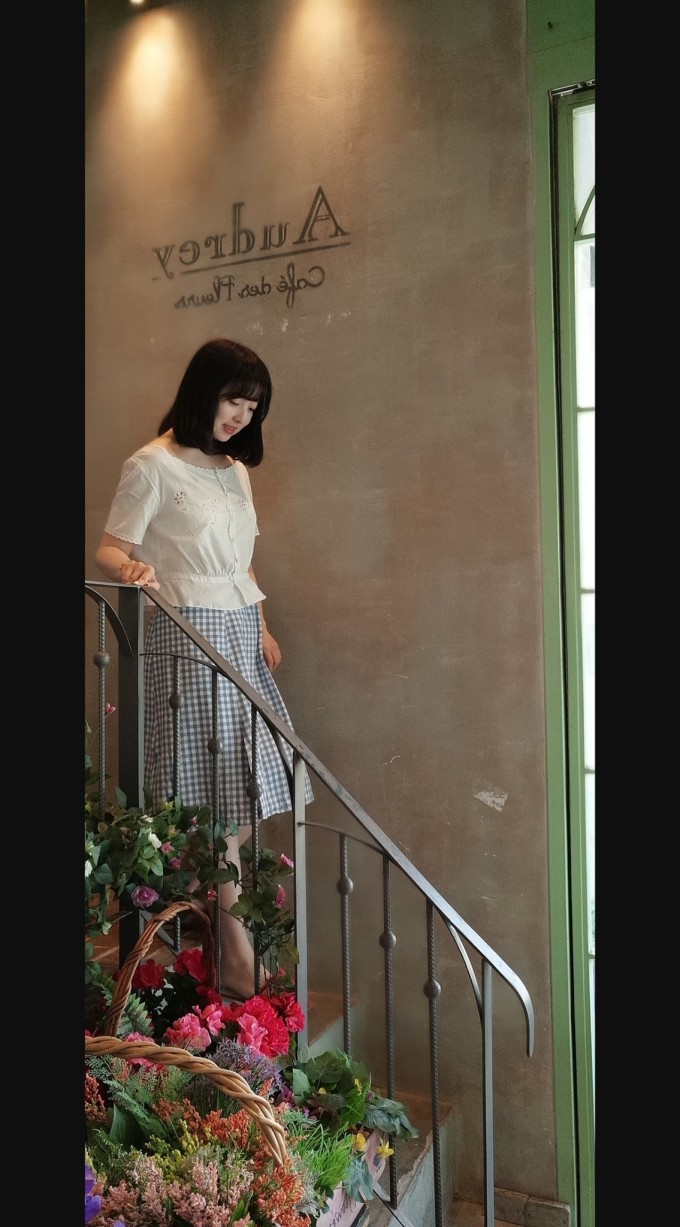 Bangkok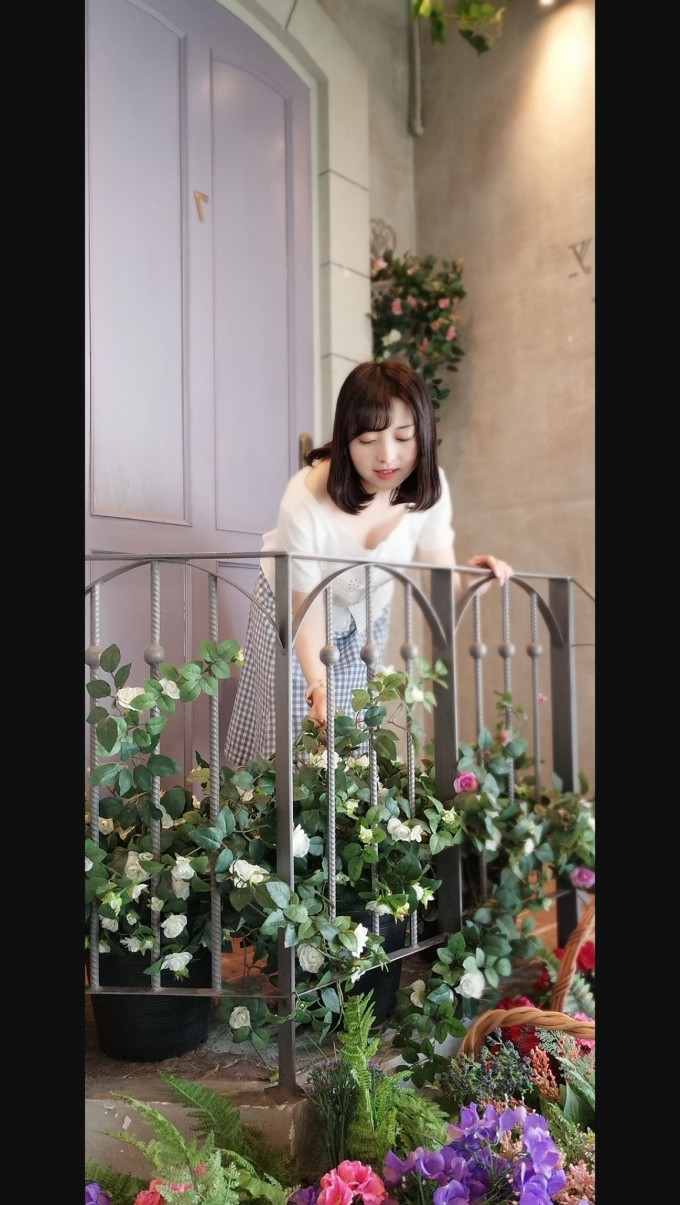 Bangkok
Finally, I ended up having a wonderful encounter with this store by taking selfies with Meitu mobile phone black technology.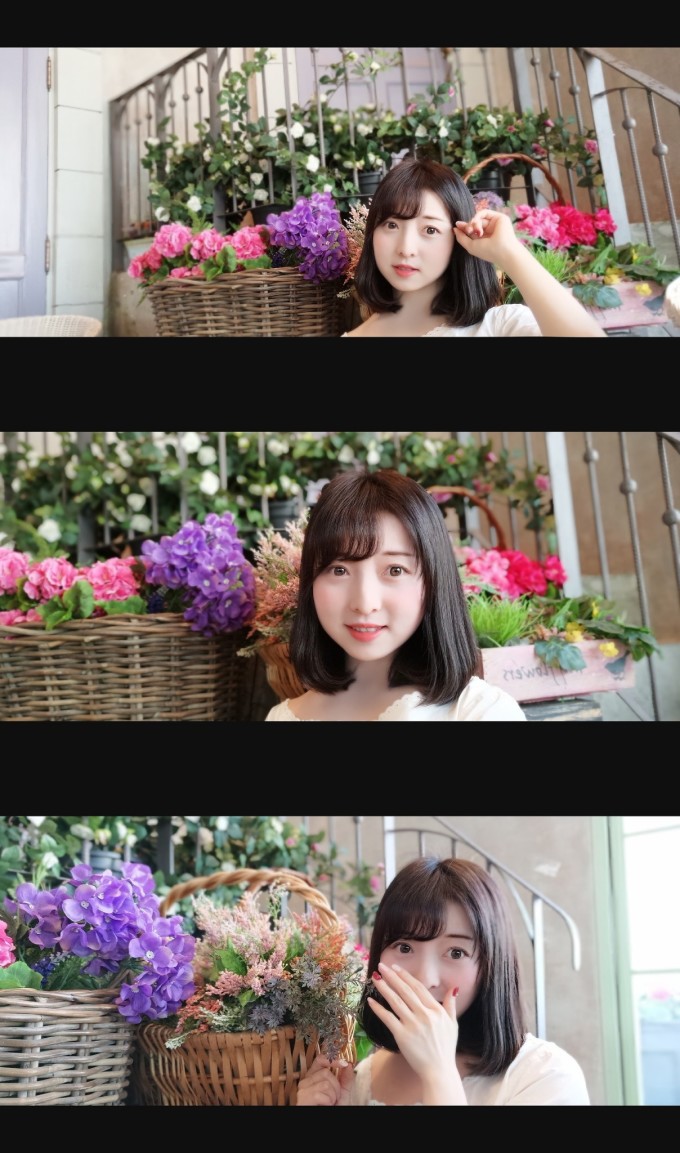 Bangkok

Shop Name: The Blooming Gallery Address: Thong Lor Station, the basement level of The Ei8ht shopping mall.
General situation: The shopping mall itself is still some distance away from the subway station. It is not very easy to find. There are not too many niche people to visit. If you go nearby, you can go to the store to punch a card, because this store is also considered a local online celebrity store. , I see Raiders are often full of seats, desserts are highly rated, a little expensive. I went there during the Spring Festival. Afternoon tea time, I basically booked the venue. So it feels very good! The whole shop is carefully arranged with green plants and flowers. Whatever spills in from the glass dome is not only the warm sunshine in winter, but also the green fresh plants. Although the interior space is small, the glass and mirrors that can be seen everywhere create a spacious and bright multiple space. The floral design is particularly beautiful, and most of them are fresh flowers, eternal flowers or dried flowers. It is really enjoyable to take a break for an afternoon tea.
Overall evaluation: ★★★★★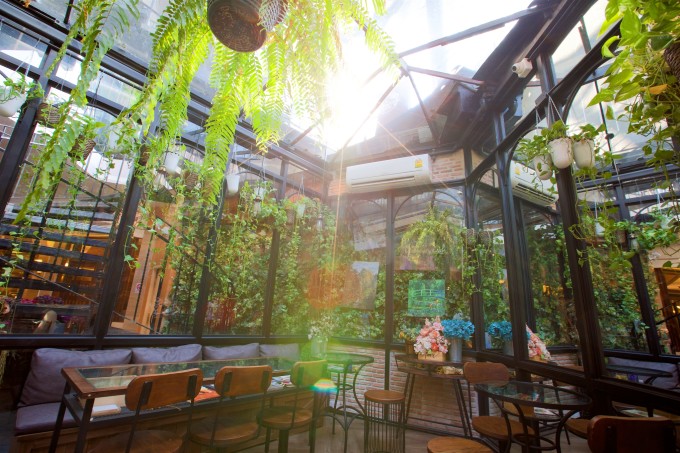 Bangkok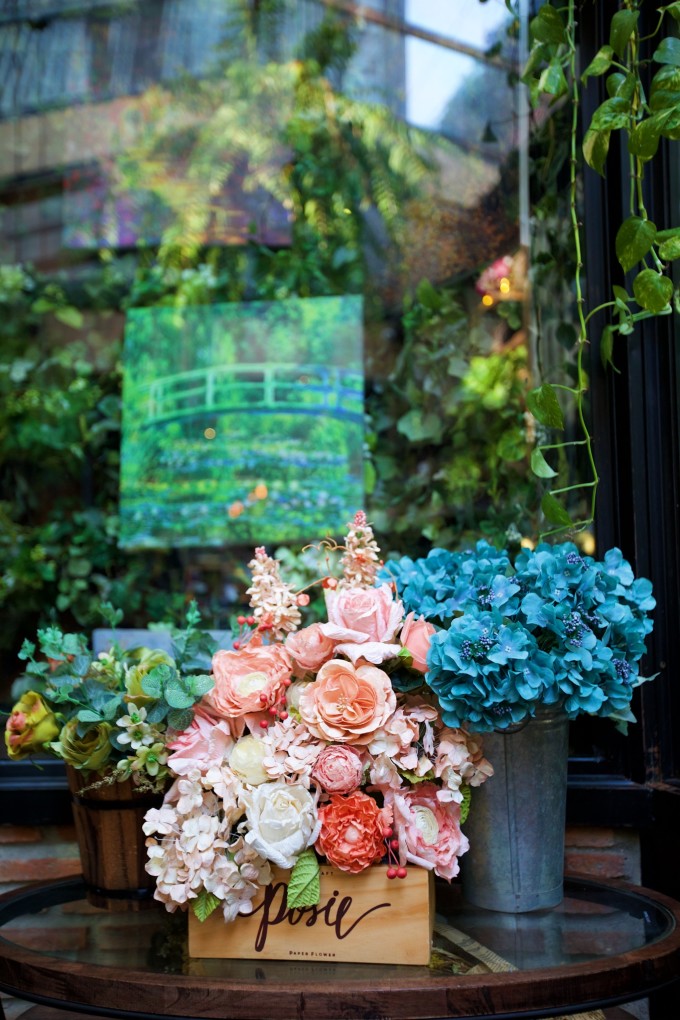 Bangkok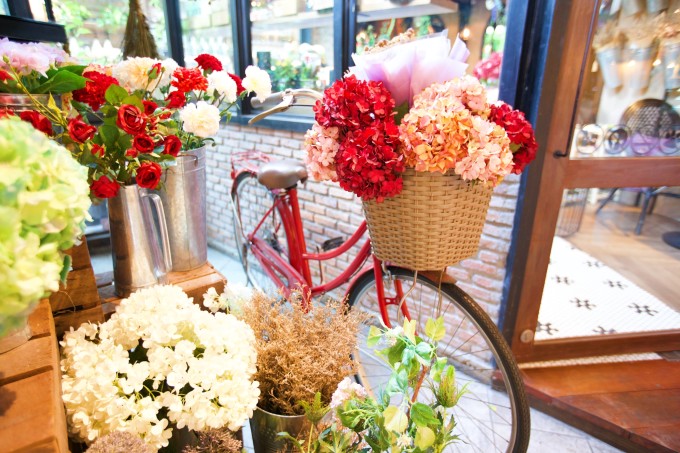 Bangkok
After leaving the store, I found that I hadn't taken the scene well, so I went to take photos of people, thinking about having time to come again, but the schedule was too full. But this must be my next visit to Bangkok to go to a shop. In addition, the attitude of the service staff in the store is also very comfortable. To say that the above shop is partial to French pastoral style, this one is definitely an artistic petty bourgeoisie! Then put some pictures taken by mobile phones, the color is not so bright and breathable because of the bad filter.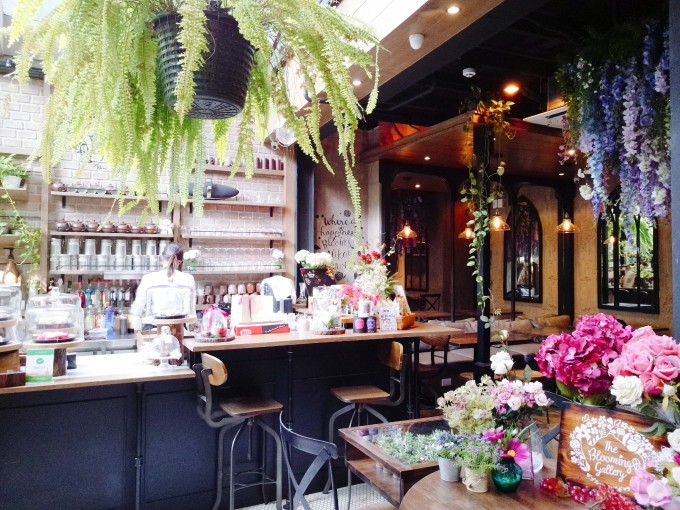 Bangkok
Bar.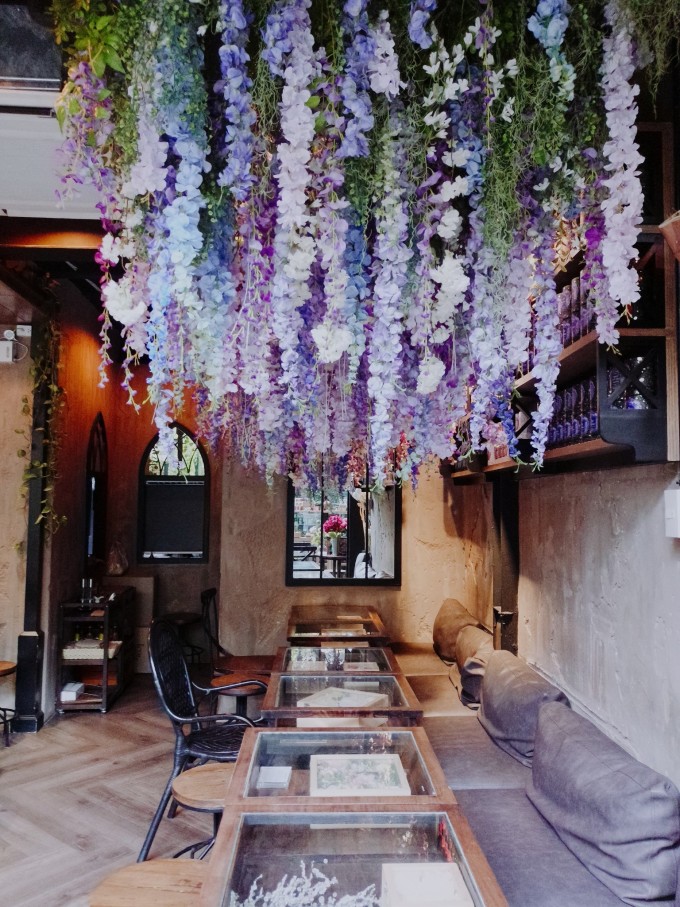 Bangkok
The corner seats that are not within the glass dome also have a special flavor because of the wisteria words hanging down from the top.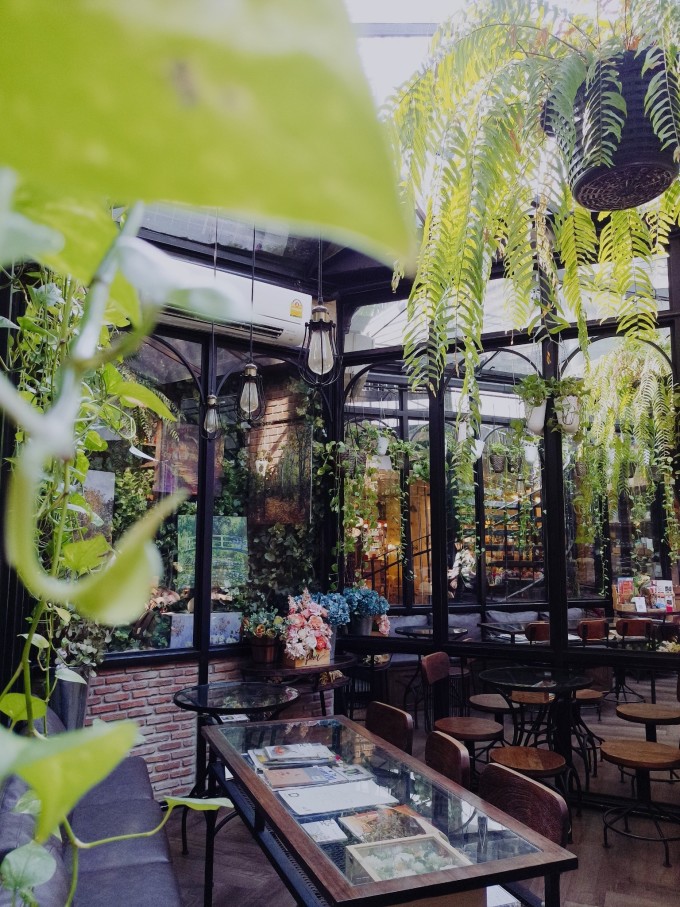 Bangkok
The dining table is also made of glass & iron, which is light and translucent.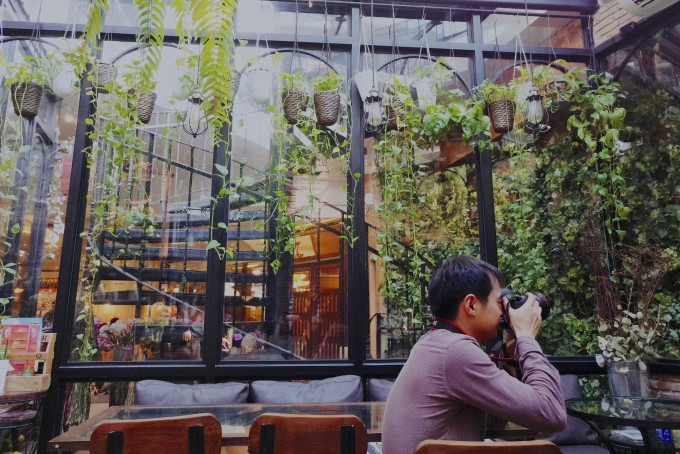 Bangkok
There is an iron spiral staircase at the entrance of the store to go all the way to the ground floor. However, it should not be easy to find this entrance from the ground floor directly to the store. It is recommended to go down to the ground floor of the mall.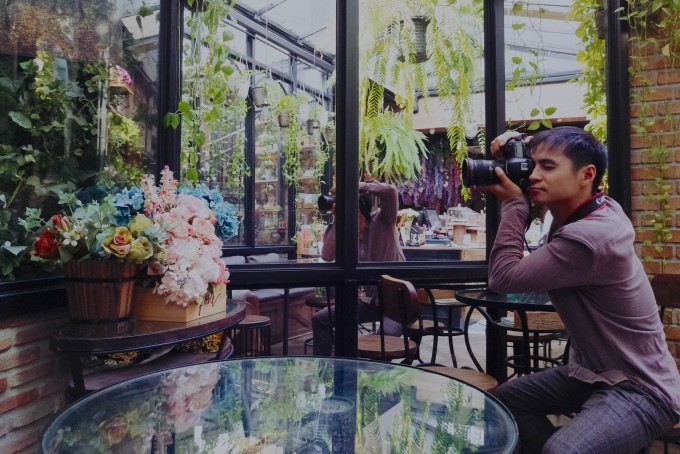 Bangkok
Flowers elements everywhere. This shop makes you feel very comfortable and enjoyable in the small details. The entire store is an art.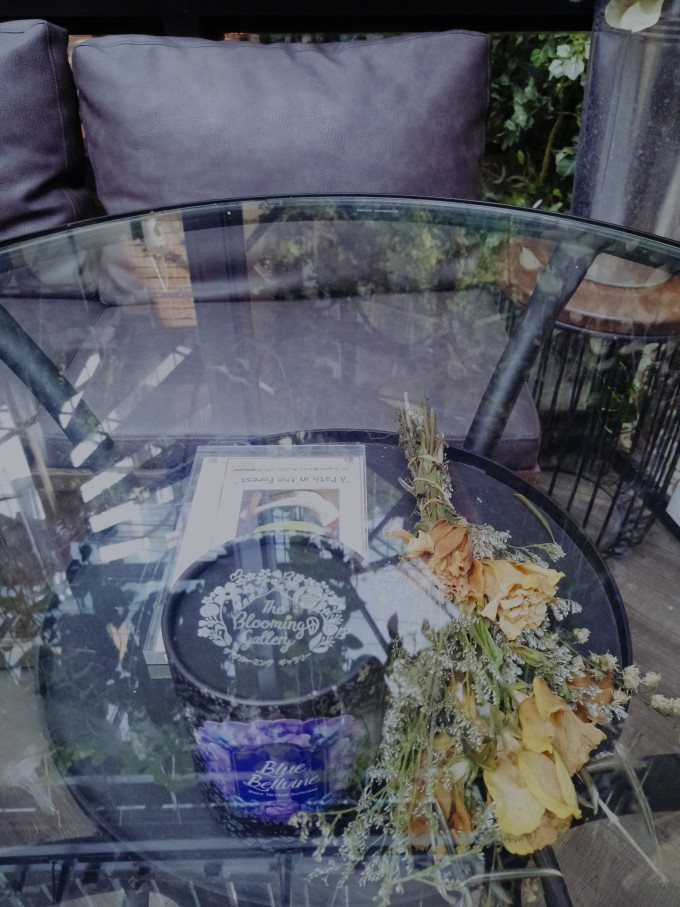 Bangkok
Because hungry intended to only order drinks and a salad , dessert see this picture did not hold back, super cute, and unexpectedly delicious ~
Bangkok
Next is pat time!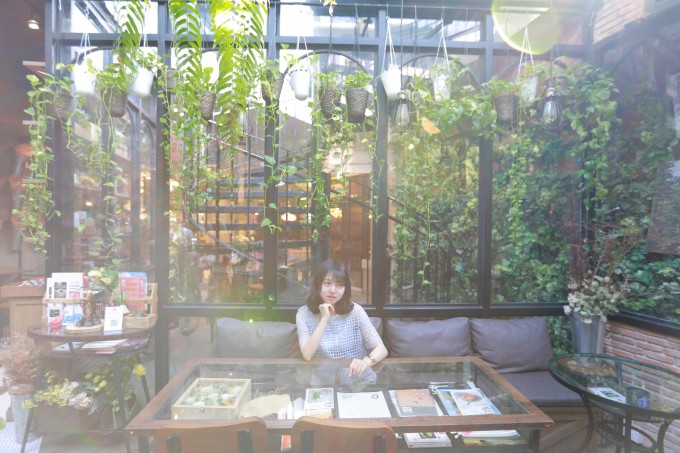 Bangkok
This young lady has already set her pose and started to enjoy this petty bourgeoisie time.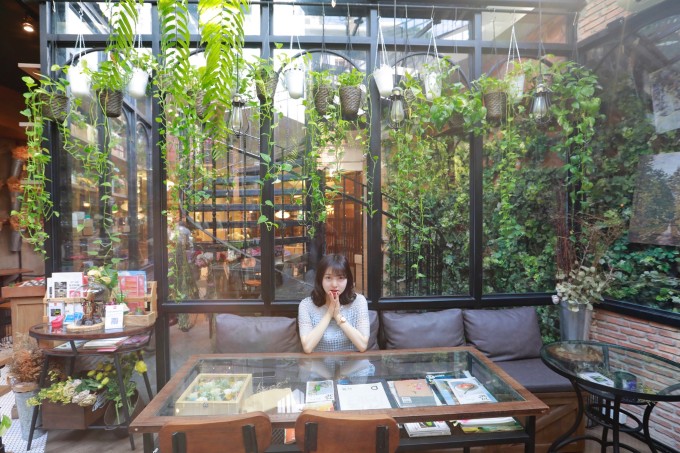 Bangkok
-------------------------------------------------- -------------------------------------------------- ------------------------------
Secret Six of Taking Beautiful Photos: Use props to create atmosphere. The secret to making photos not monotonous is to use props to create a sense of picture. The first two photos were relatively monotonous, with only one character in the scene. I was facing an empty table by myself and didn't know how to take it. Next, we start to use the props at hand, drinks, dried flowers, books, all available, and put out a simple scene. In this way, the characters are enjoying afternoon tea in the afternoon sun. Such a quiet picture is much richer than before. If you narrow down the viewfinder a little bit, the characters will appear more prominent. But remember that there shouldn't be too many props, it will appear cluttered and weaken the main body.
-------------------------------------------------- -------------------------------------------------- ------------------------------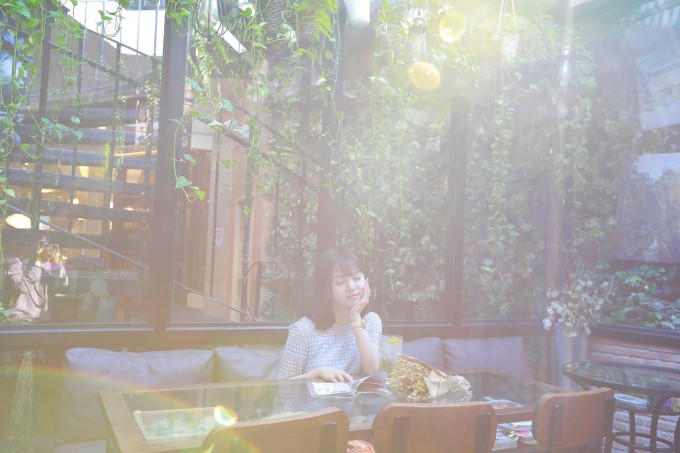 Bangkok
At this moment, a ray of sunlight came in, softening the bright colors.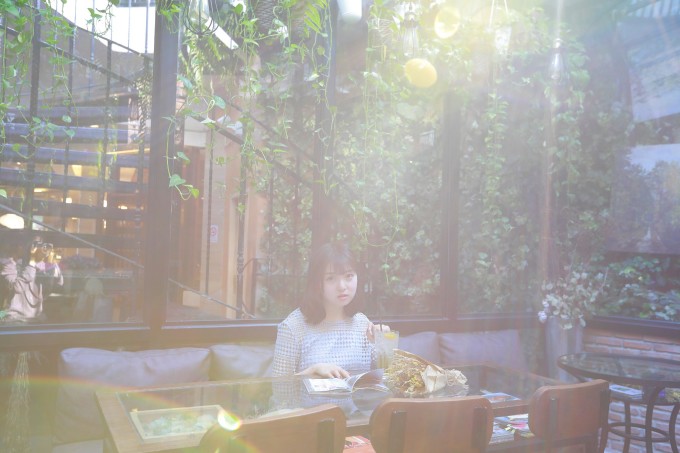 Bangkok
Wait until the salad up, you can take advantage of this props, but also take into account to integrate into the whole scene, choose a vegetable salad , rather than a big steak or a bowl of soup, shot out of the feeling is certainly not the same, after all, in this In the environment, holding a cup of cool and breathable soda water is better than a cup of black coffee. It is more suitable to fork a vegetable leaf with a fork than to cut a piece of beef with a knife.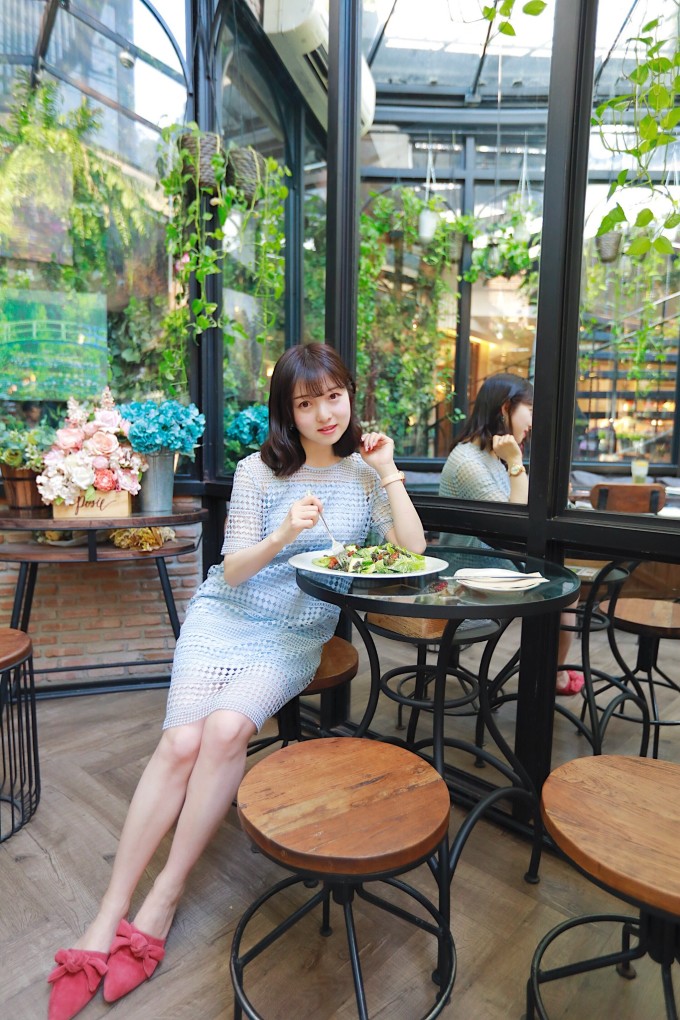 Bangkok
-------------------------------------------------- -------------------------------------------------- ------------------------------
Tip 7 of taking beautiful photos: Determine the dressing style according to the environment so that the characters can blend into the environment. Since you are planning to come to such a petty-bourgeois shop for afternoon tea, please put aside the cuteness, liveliness, personality, fashion, etc., and you must wholeheartedly make yourself elegant! The hair is specially curled to look mature and quiet, and it is matched with an aqua blue lace dress, which is generous and decent, and does not conflict with the main color of the environment, which will make the overall picture look very harmonious. At the same time, pay attention to your expression, avoid laughs that are too happy, smile or don't look directly at the camera, and you can create your elegance!
-------------------------------------------------- -------------------------------------------------- ------------------------------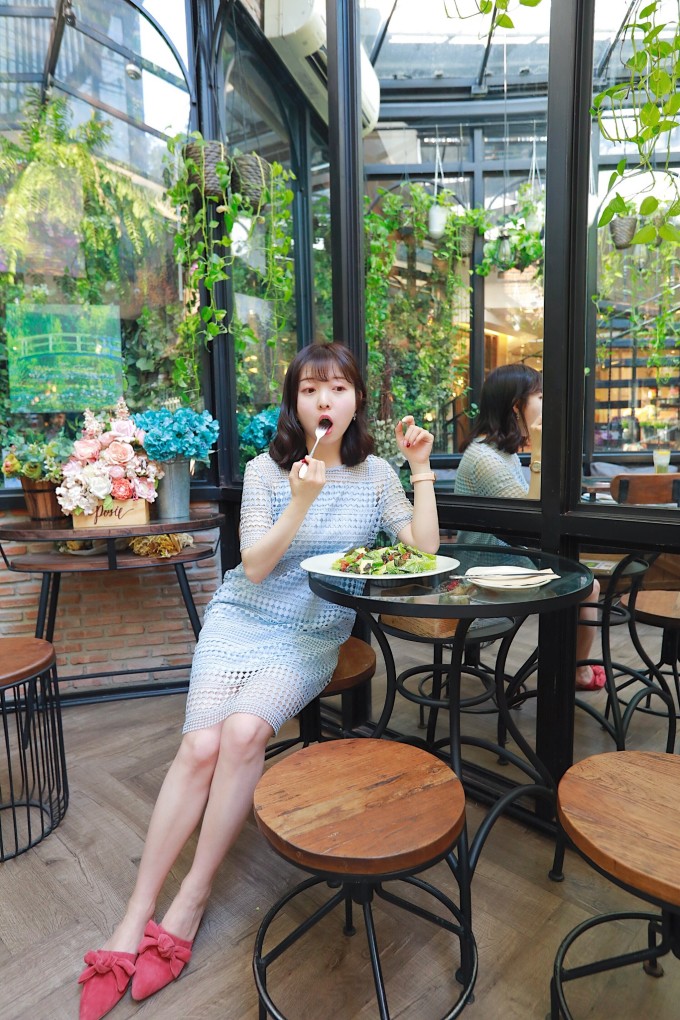 Bangkok
Girlism is vowing to carry pink to the end
Store Name: Pink Planter Cafe
Address: Siam Station, in a small alley that is hard to find.
Overview: The store should be all ready to go to Bangkok, the girls will be in the grass. Not only is it powdery enough, the beauty of dessert ice cream is so high that you want to buy each one to take a photo. In fact, this coffee shop is located
on the top floor of the powder building #matchbox# in the picture below. The lower three/fourth floors are all gadgets for girls who buy shoes, clothes and shoes. To be honest, the design and quality are not very good. Good for a young student party. I ignored the lower floors and went straight to the top floor destination, so there were no pictures of other areas. The decoration in the store is really nothing to say, the pink is used very well, and it is full of small ideas. The tables and chairs are a bit crude. When it comes to production, I think it's really unpalatable. Both drinks and ice cream have a cheap saccharin taste. Just buy a good-looking one and use it for taking pictures. Don't be wronged with bad fat. Yourself. Speaking of taking pictures, of course it is absolutely good!
Overall evaluation: ★★★☆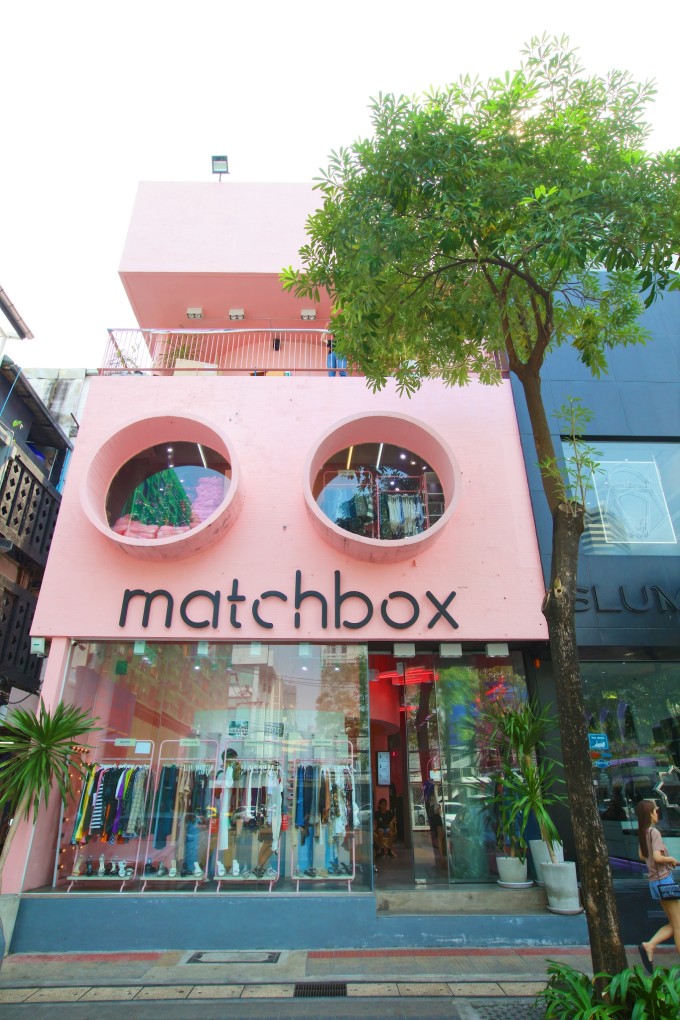 Bangkok
Take pictures on the main background wall.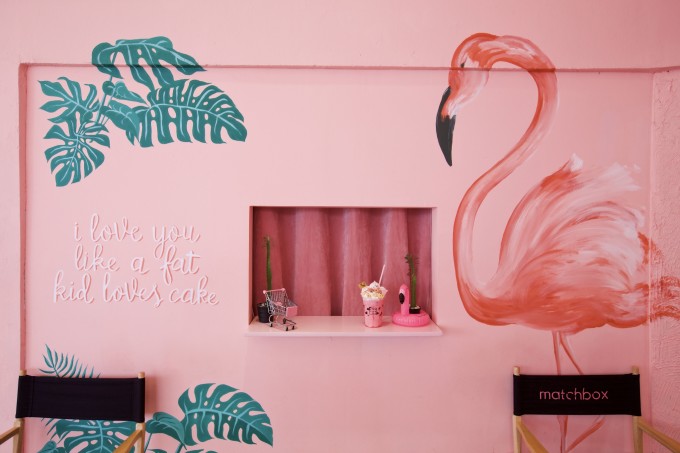 Bangkok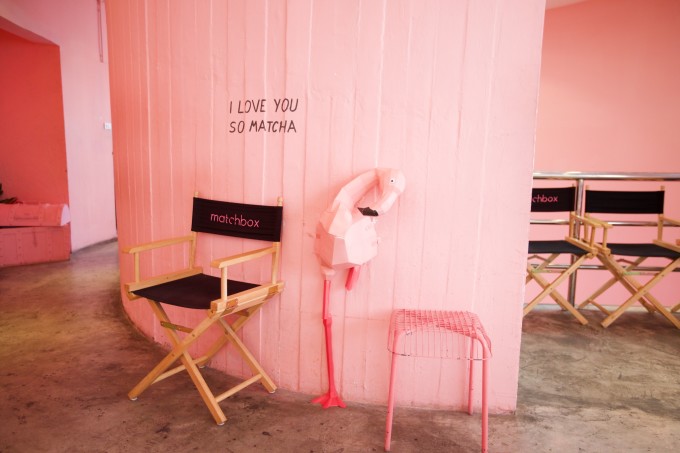 Bangkok
The store is actually relatively small. Fortunately, there were no people when I went there, so it didn't seem too crowded, and the beautiful girls were so bold in taking pictures!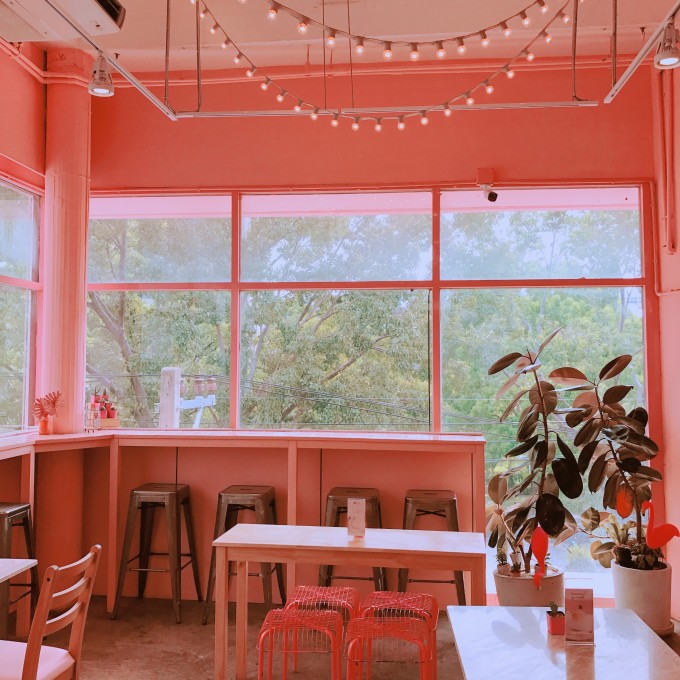 Bangkok
The production area is quite clean.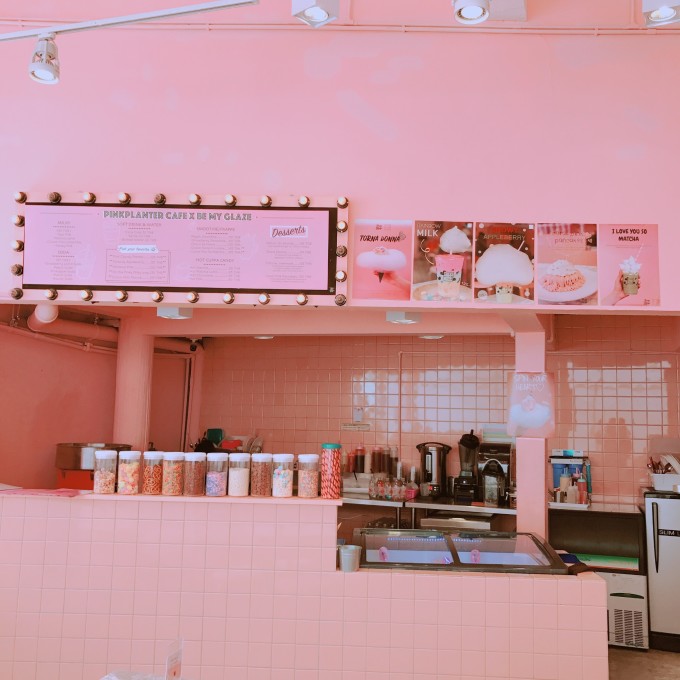 Bangkok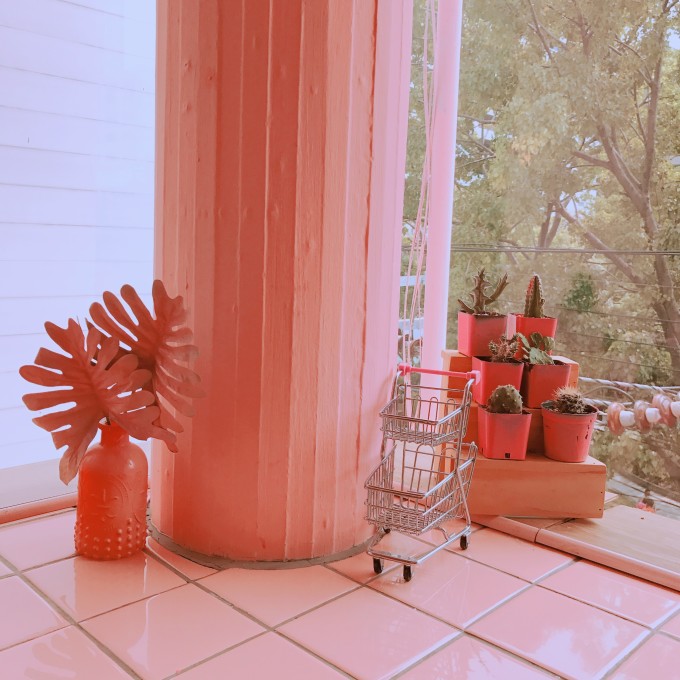 Bangkok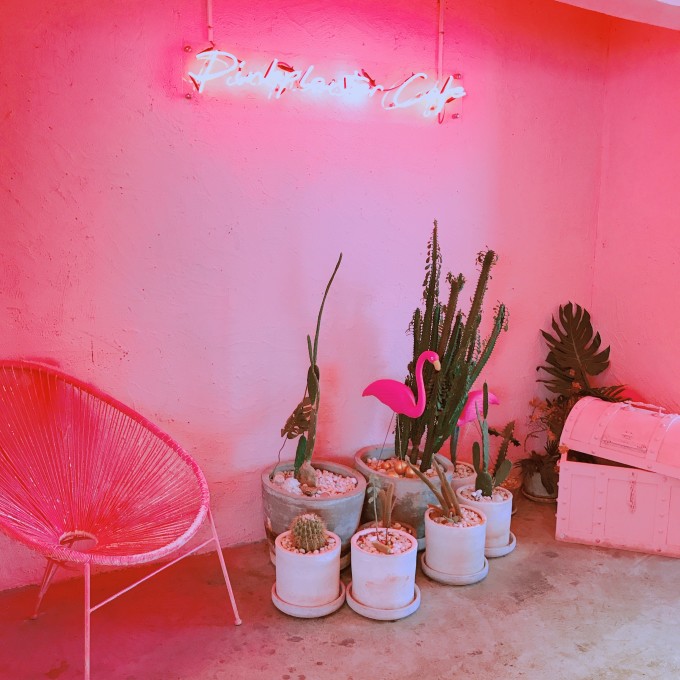 Bangkok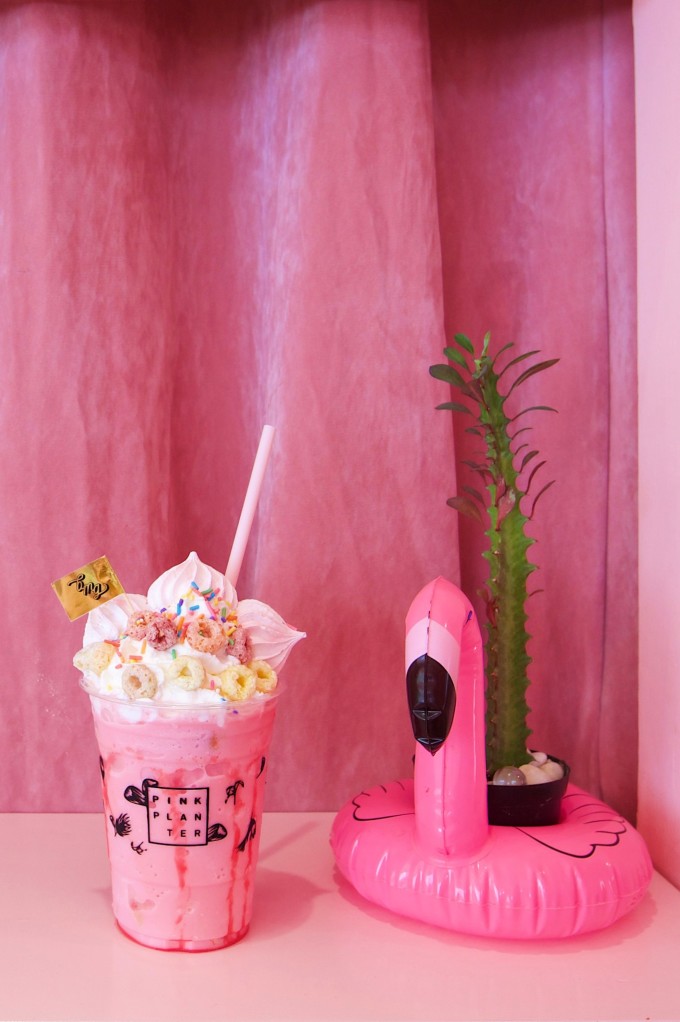 Bangkok
Ordered a smoothie. The decorations above are really beautiful, just eat it. . .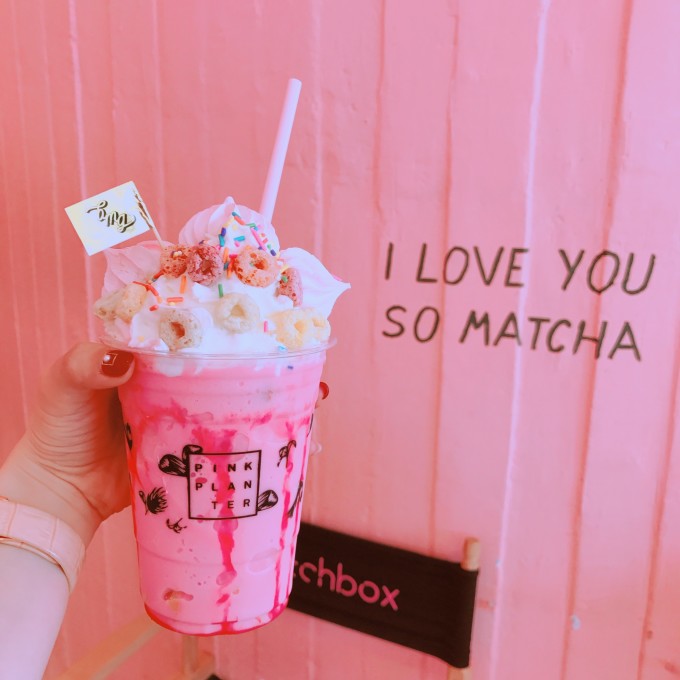 Bangkok
I also ordered an ice cream, surrounded by a large piece of marshmallows, which is also super dreamy.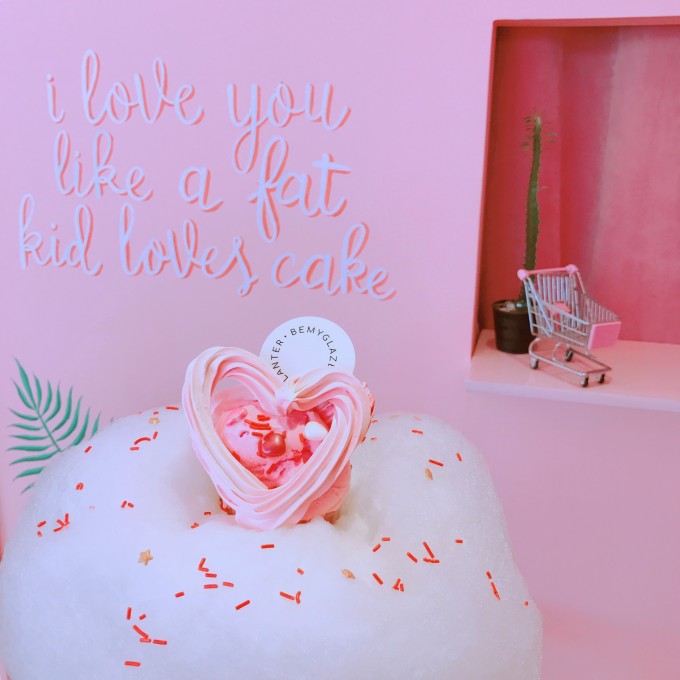 Bangkok
Looking at the sentence on the background wall, for the dessert star people, it is really irrefutable.
Bangkok
Neon lights necessary for Internet celebrity shops.
Bangkok
Don't forget to take a selfie first~ How can such a young girl's heart bear not posting to Moments immediately hahaha.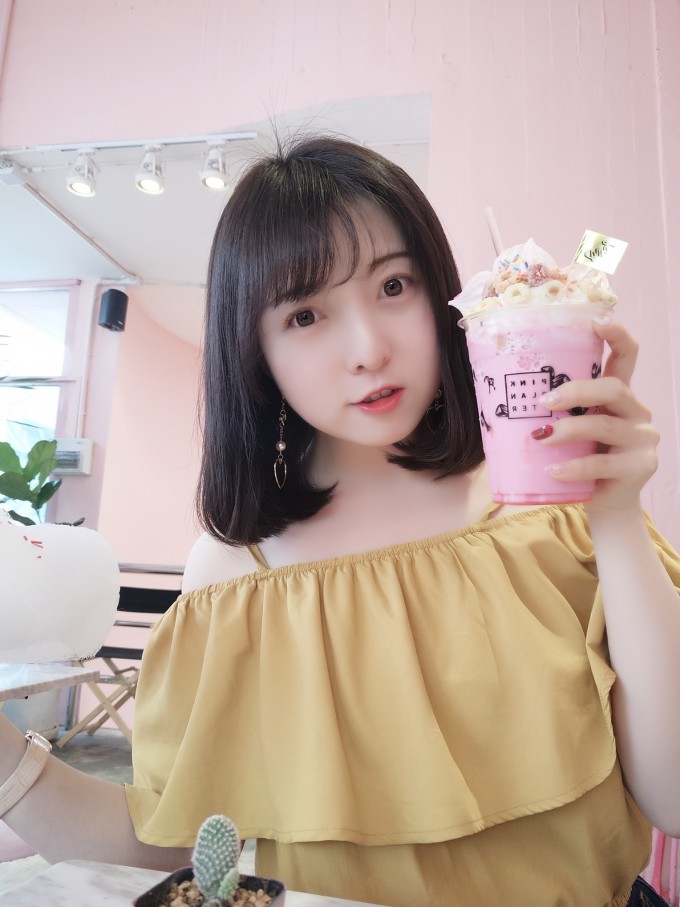 Bangkok
Start the feature film!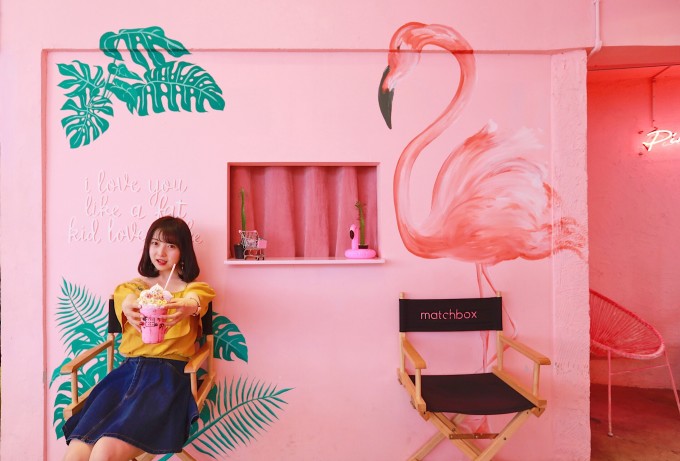 Bangkok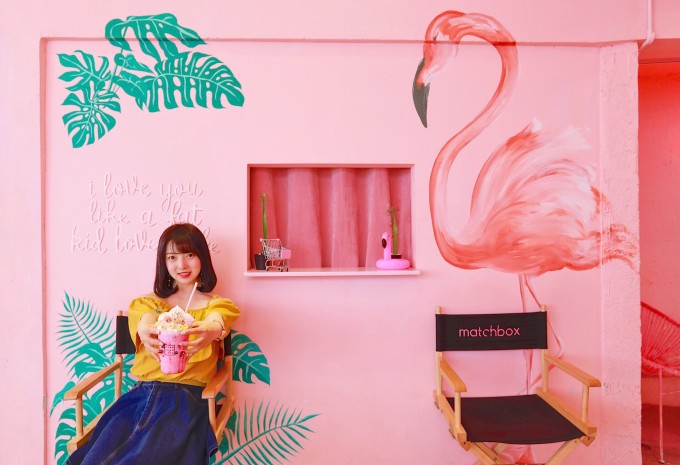 Bangkok
-------------------------------------------------- -------------------------------------------------- ------------------------------
Secret Eight of Taking Beautiful Photos: Pay attention to the stretching and relaxation of body movements. Some Mushrooms get nervous as soon as they take a photo, and lose confidence in themselves. The result is often that they either don't know how to pose or their posture is extremely rigid and unnatural. Miss Yao's solution is to stretch, whether you stretch out your hands or legs, or let your body lean slightly to avoid straight stiffness. You can sit with your body leaning to one side, or stand with your head slightly tilted or bend your legs. In short, you can stretch it around to make your character look slender. The secret to making long legs, beautiful girls should have gotten long ago, in short, they must stretch, stretch, and stretch to the bottom of the screen!
-------------------------------------------------- -------------------------------------------------- ------------------------------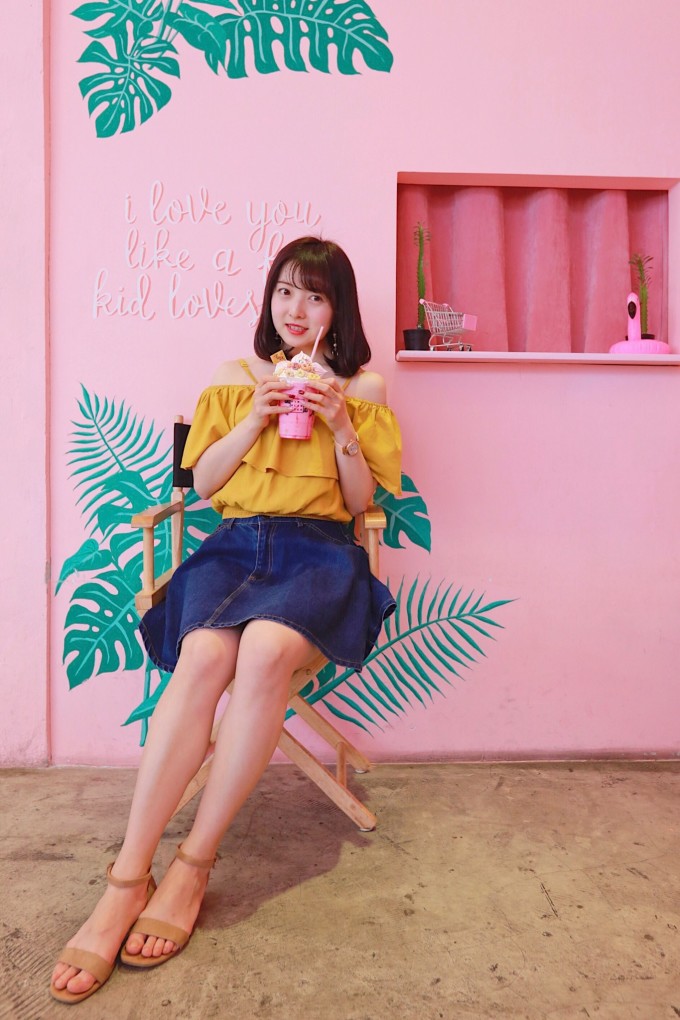 Bangkok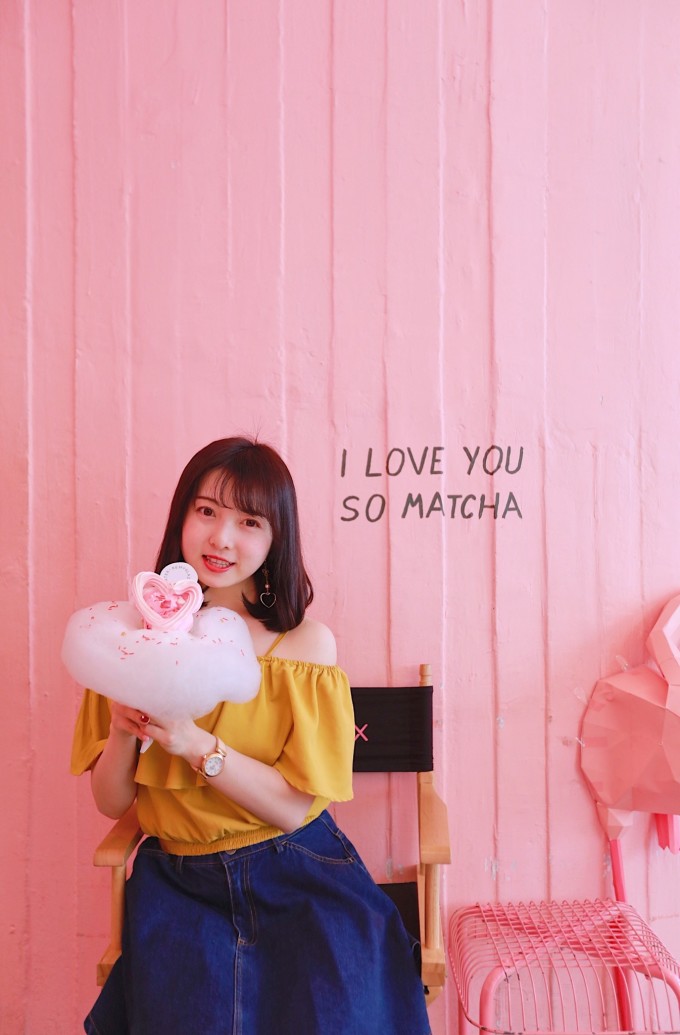 Bangkok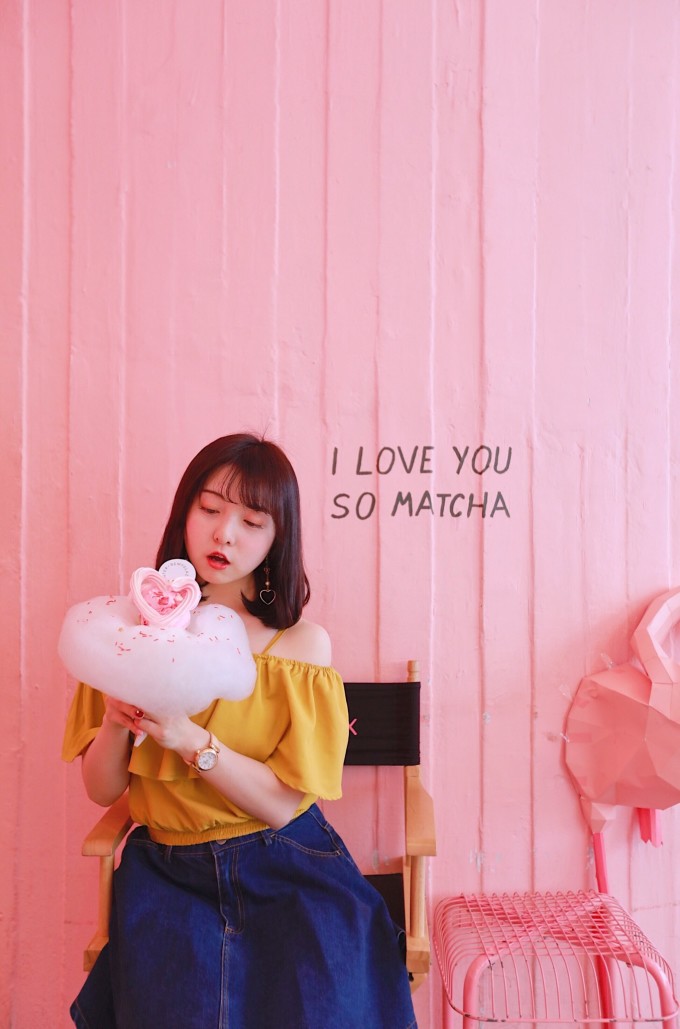 Bangkok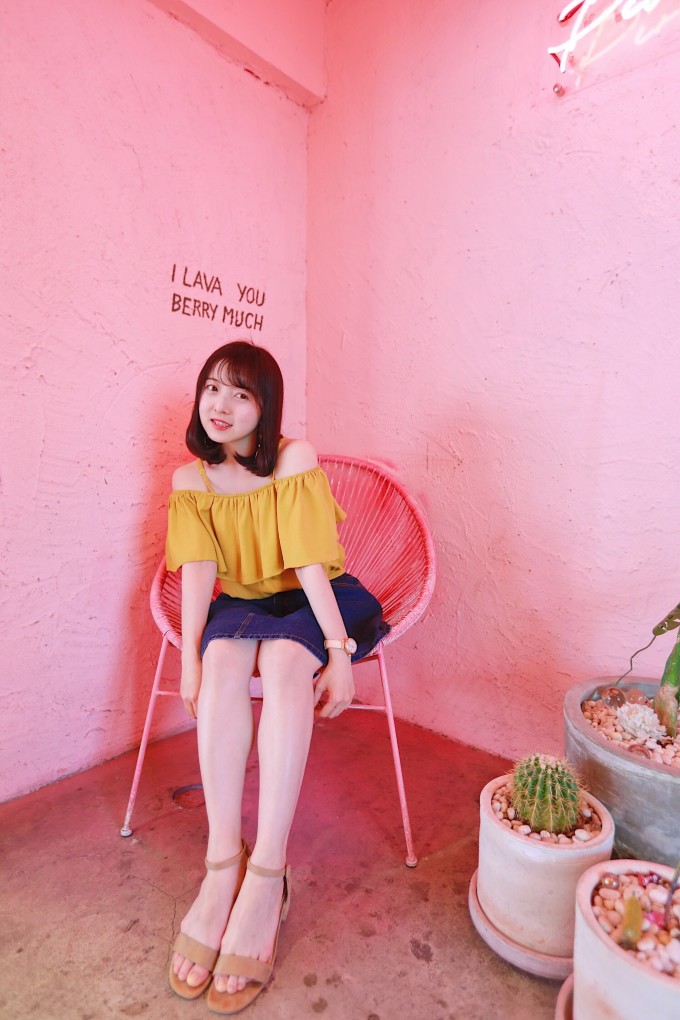 Bangkok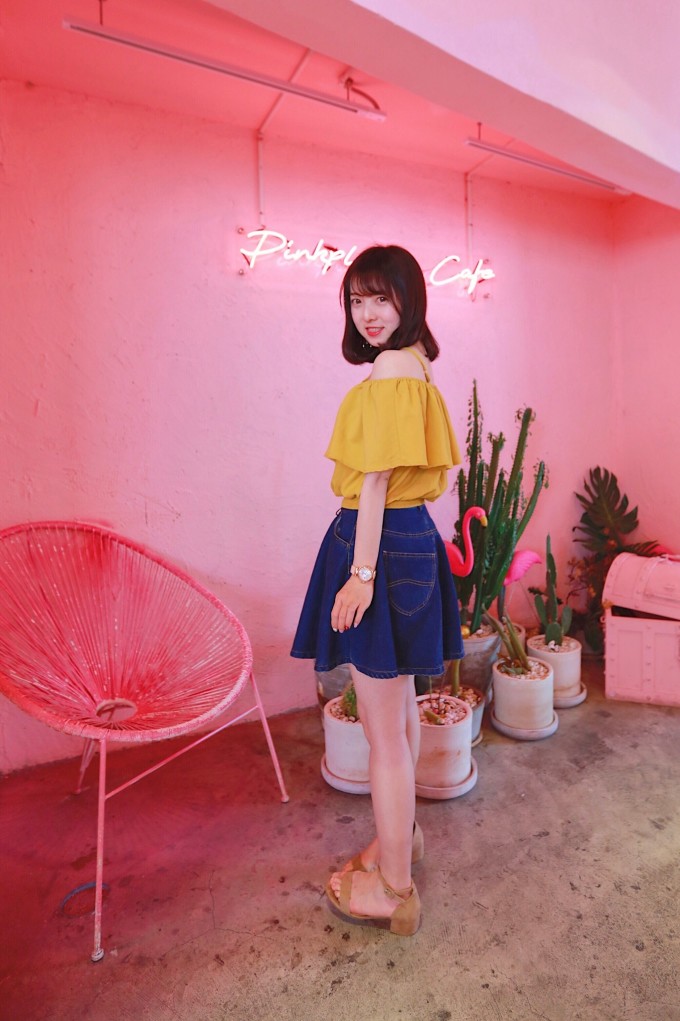 Bangkok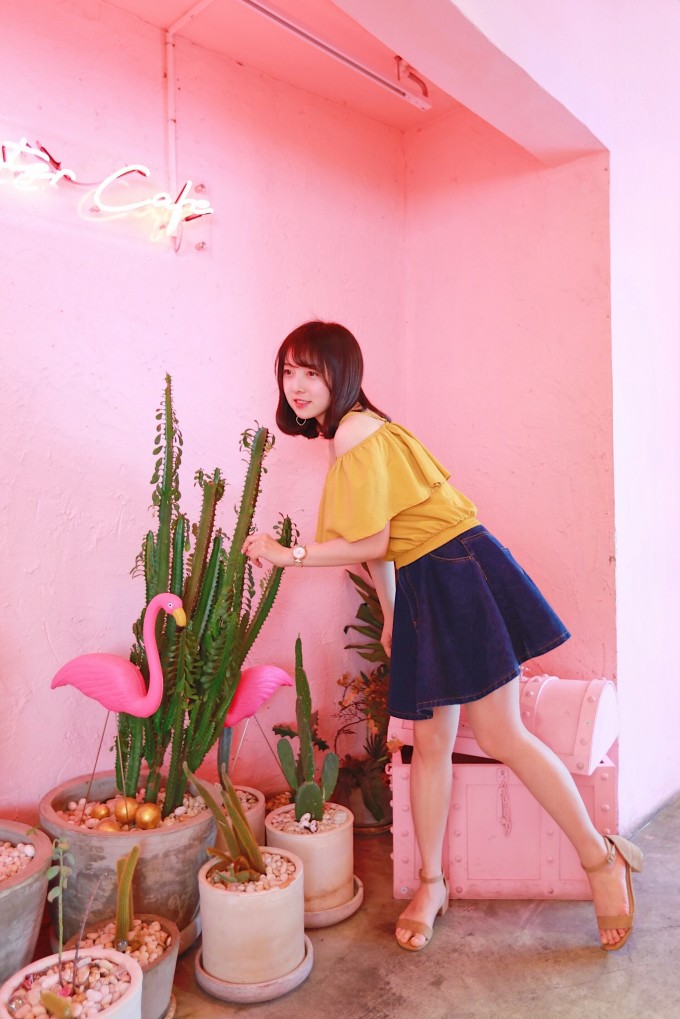 Bangkok
Store name: Cintage School
Address: Siam Station, also in a small alley that is hard to find.
General situation: Actually, if you are mentally prepared, this store is not particularly worth visiting, but because it is close to the previous one, I went to find it together. I was really disappointed when I went there. It was a shop where I bought clothes and gadgets. There was a nail art studio. The decorations actually looked mediocre, not as good as the photos. It is impossible for me to be an older young woman to buy things in such a place, so I went straight to the internet celebrity flamingo Bobo Pool to check in. It's also on the top floor. It's not too embarrassing to walk away just by taking a photo, so I ordered a cup and drank it. I didn't dare to compliment it. It's not as good as the milk tea with a dozen yuan on the street. It is not recommended if you are not shopping nearby.
Overall evaluation: ★★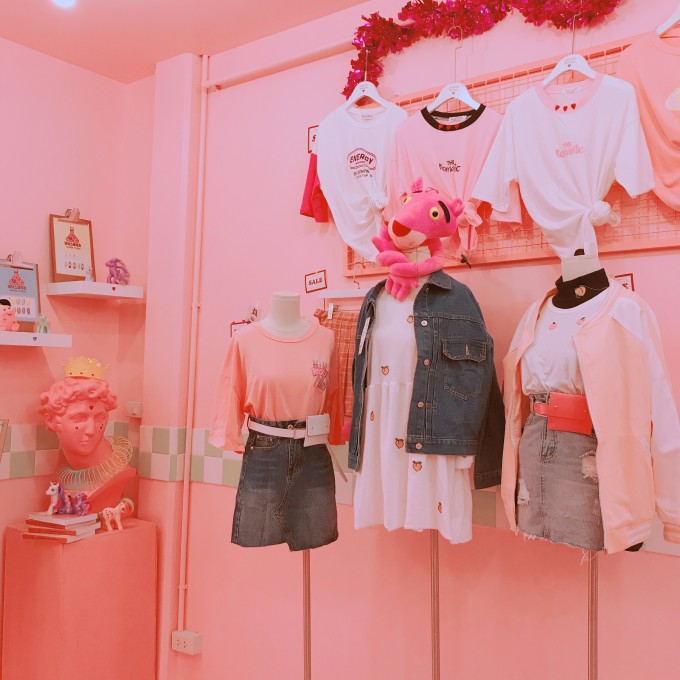 Bangkok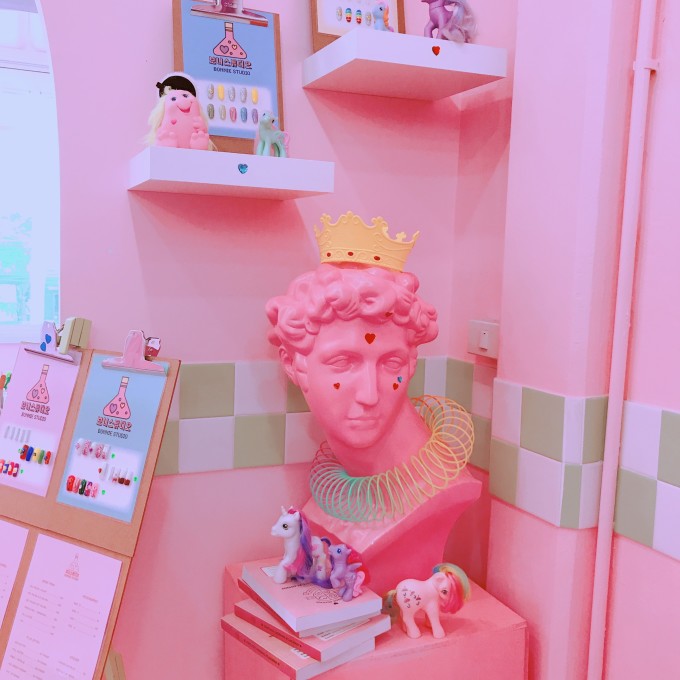 Bangkok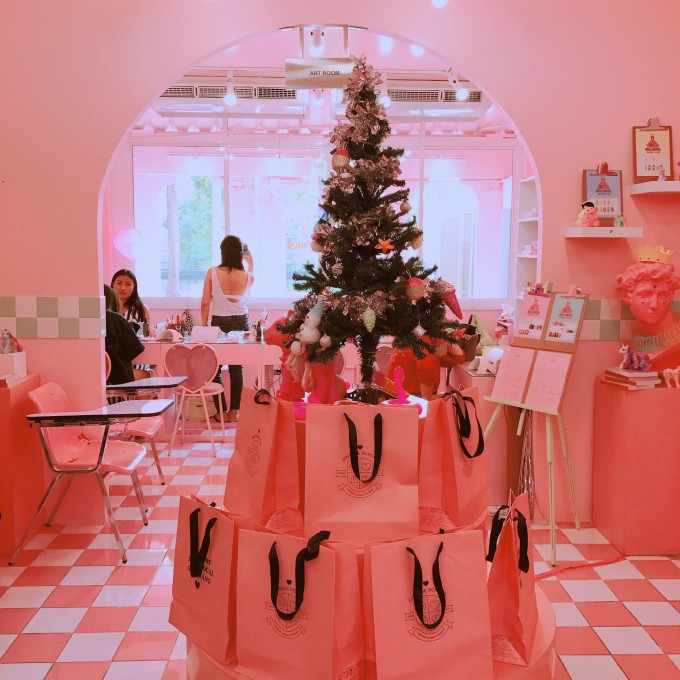 Bangkok
The decorations are indeed pink, and all kinds of girlish gadgets are still popular among young people~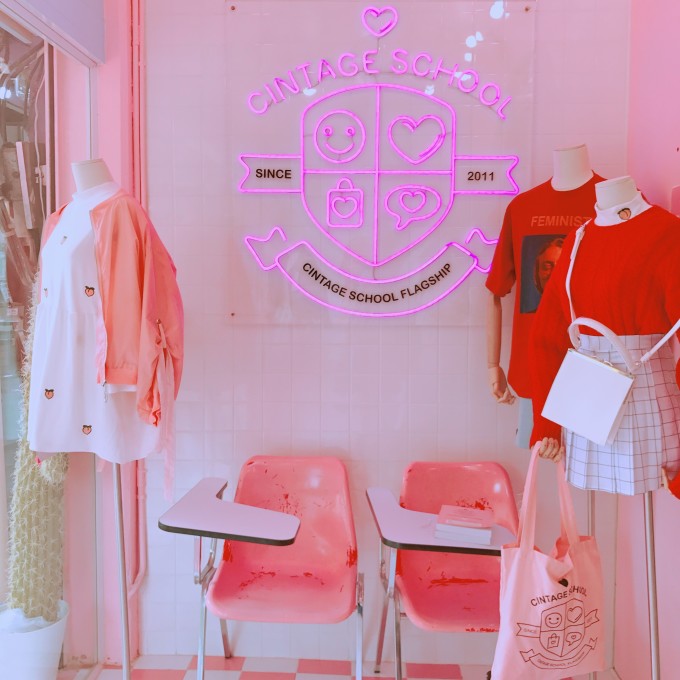 Bangkok
The Bobo Pool is located on the top floor. I still private use, probably during the Spring Festival is Thailand 's tourist season right (non attractions in the area), I went to the shop basically have not encountered Chinese people, even the Thai natives did not see much.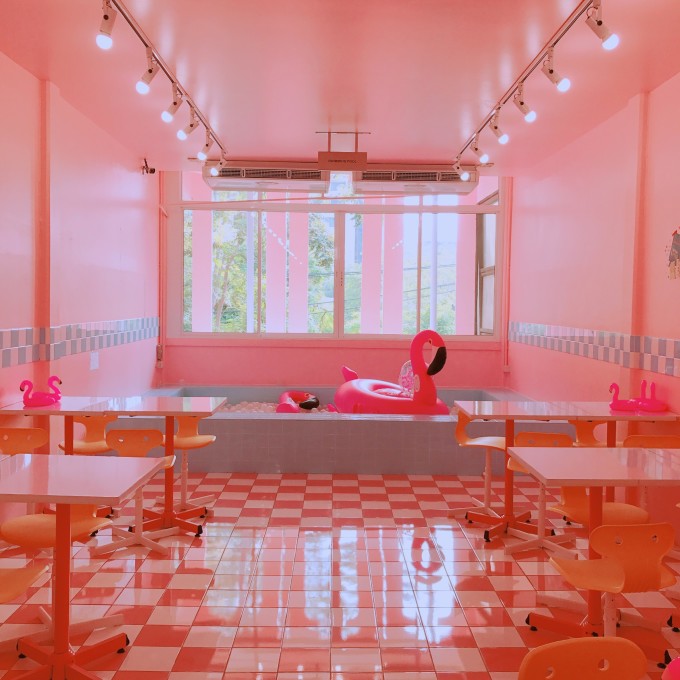 Bangkok
The photos are still pretty girly, but actually it feels very cheap. Bobo Pool is quite small and the flamingos are not good enough.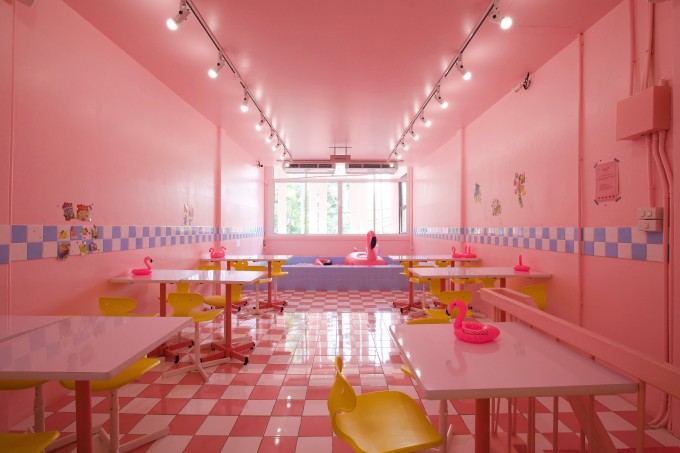 Bangkok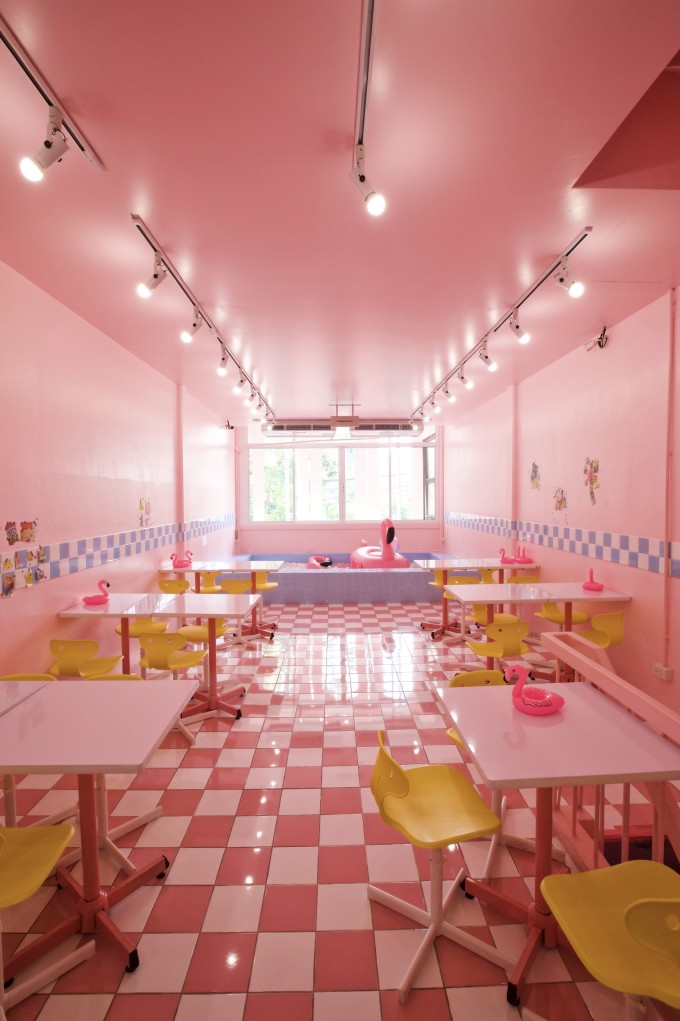 Bangkok
I still want to take a picture! !
Too lazy to use the camera, go directly to Meitu Black Technology.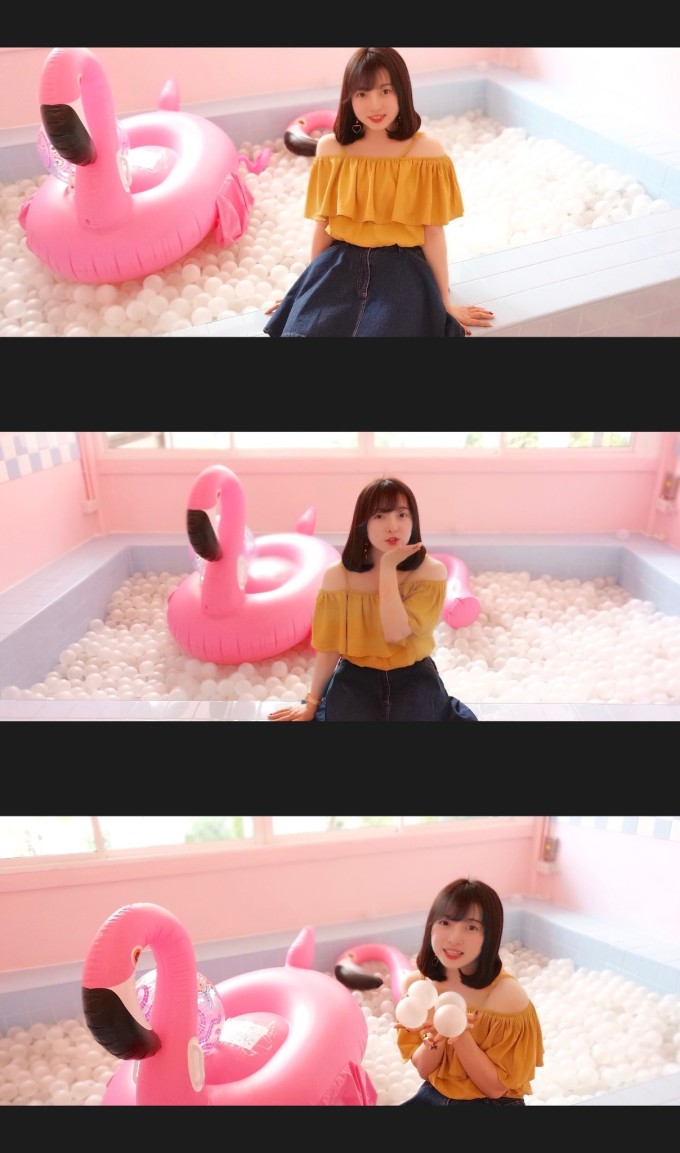 Bangkok
Although pretending to be tender and cute here, you are a little fairy, hurry up and mingle with your good friend flamingo bird~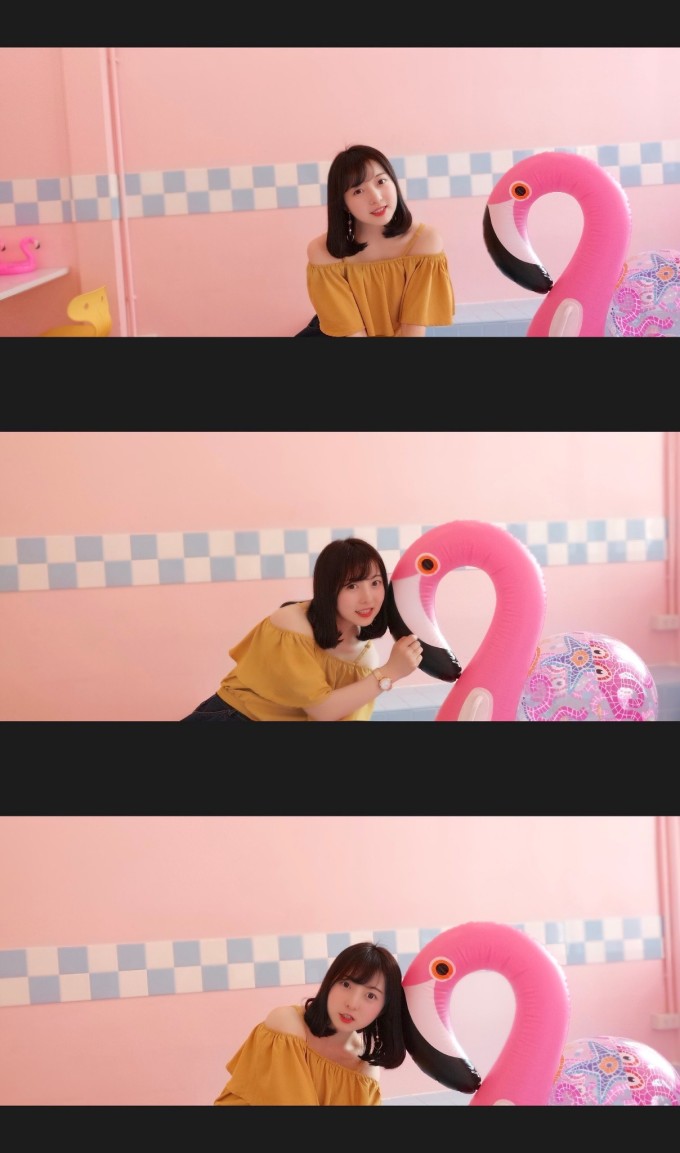 Bangkok
The most irresistible girl is the unicorn
Store name: Unicorn Cafe
Address: Silom Station, it takes about 10 minutes to walk after exiting the station.
Overview: The store is also very fire, is the only store I explore this a few seats even can not find the shop, all Ou Meiguo home with the children of family or couple. It reminds me of the various unicorn-themed cosmetics that are so popular in Europe and America. How much do Europeans and Americans like unicorns? I have seen mixed reviews on the Internet. Some people say that the store decorations are relatively cheap, the walls are covered with stickers, and the unicorn dolls are dirty. But I think so. It's enough to take pictures beautifully. To be honest, this colorful feeling will really make beautiful women want to stop. However, the food and drink at home are really worthy of the first class, and the first class is high. It feels worthwhile to buy a photo for it! Recommend young Guliang to come over to check in, the likes in the circle of friends must be yours!
Overall evaluation: ★★★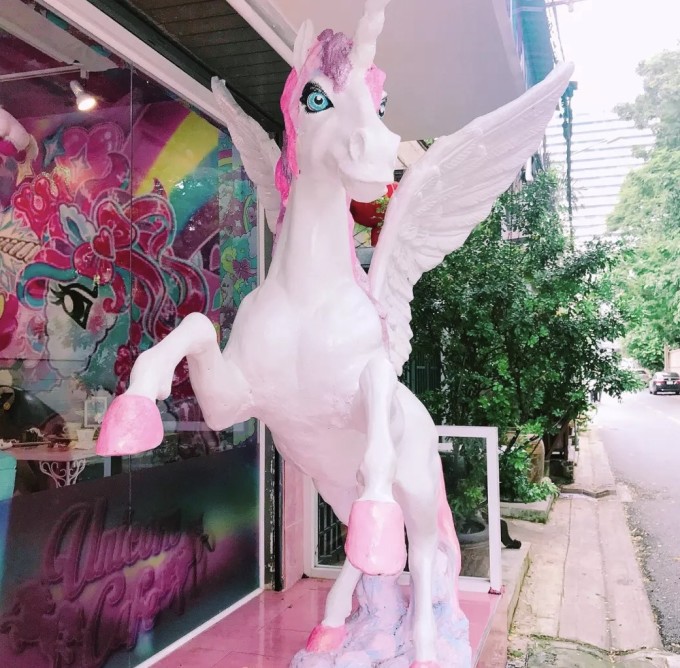 There are very obvious unicorn-shaped ornaments at the entrance of the store. You will never miss it.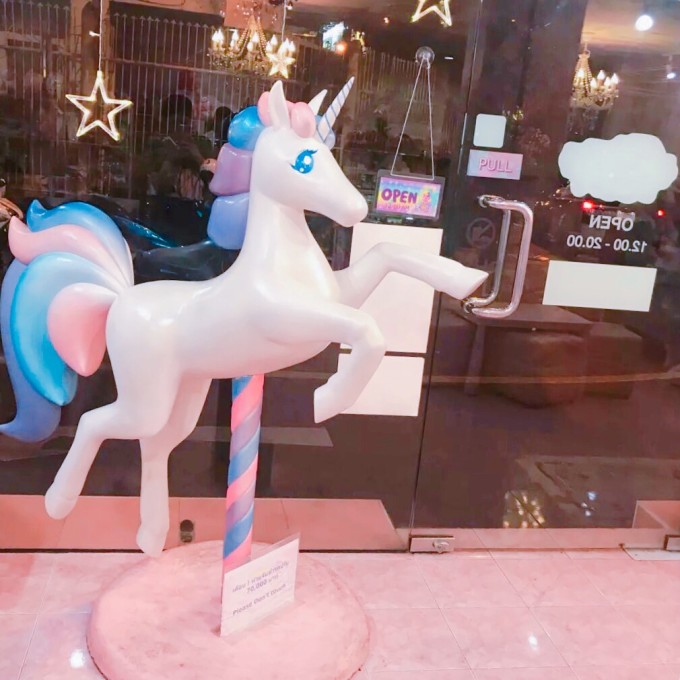 The store not only provides a variety of desserts and drinks, but also sells all kinds of unicorn peripherals, from stickers, notebooks, stationery, mobile phone cases, pendants, dolls, and even necklaces, rings and jewelry. It arouses my childlike innocence. Really Very cute.
Bangkok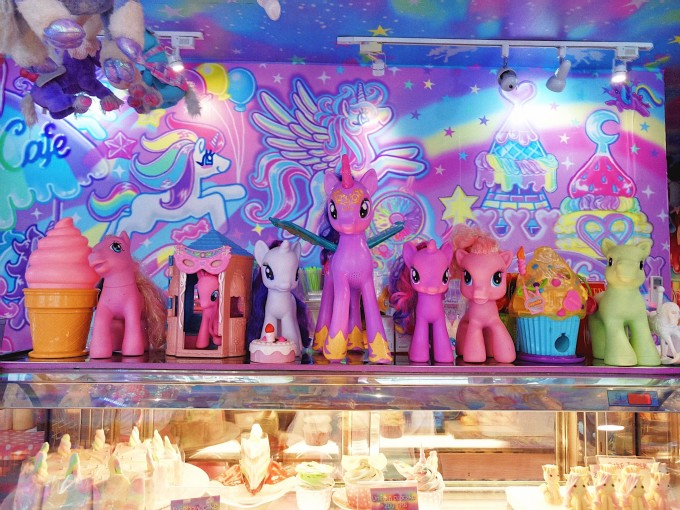 Bangkok
There are also various unicorn dolls. In addition to being displayed in every corner of the store, the biggest highlight is that the entire ceiling is suspended!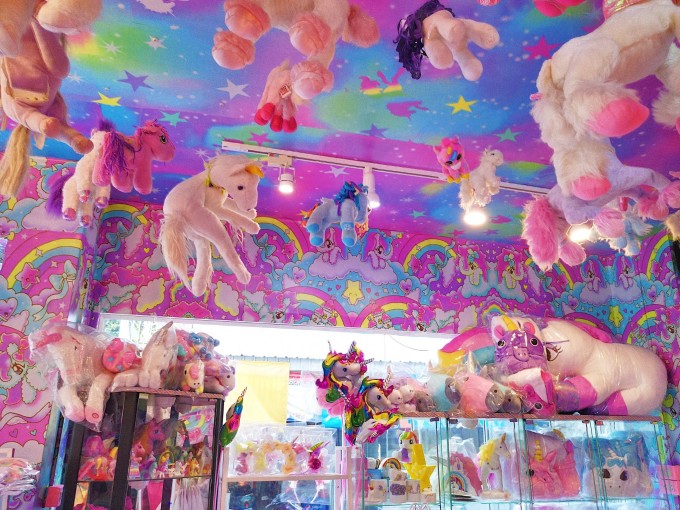 Bangkok
The ceiling is also covered with colorful dreamy wallpaper, as if entering a dreamy fairy tale world.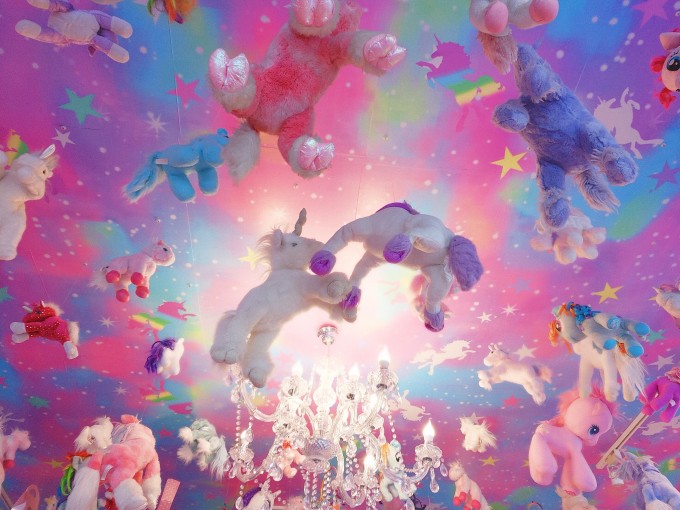 Bangkok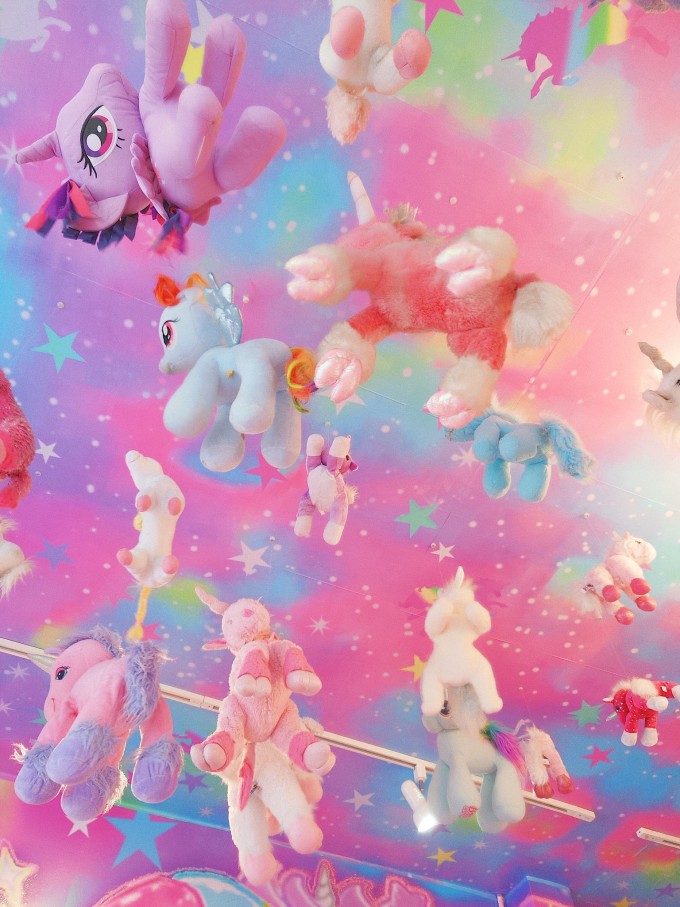 Bangkok
How come there are so many kinds of unicorn dolls in different shapes. . .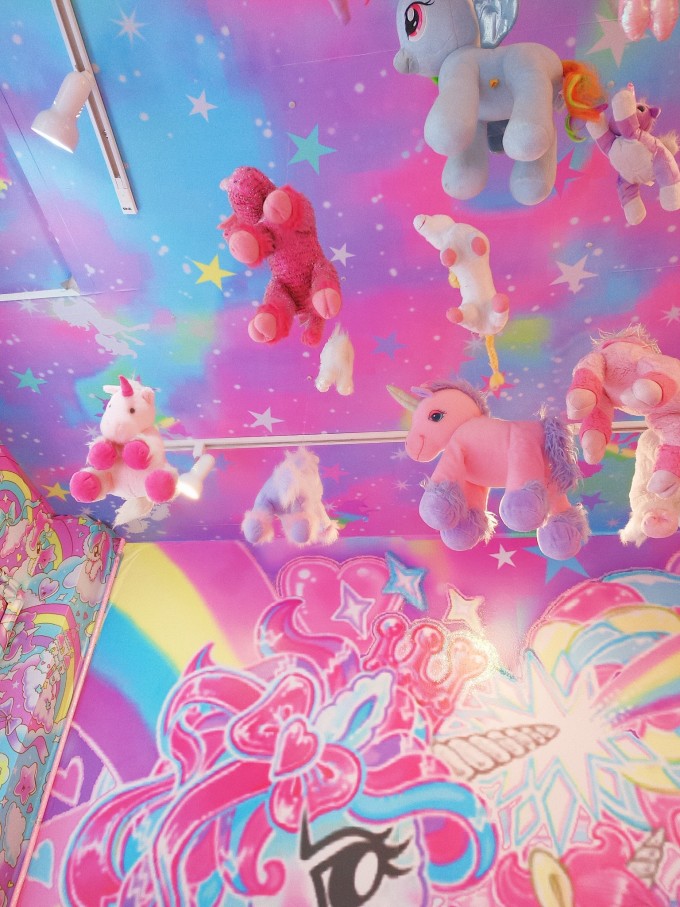 Bangkok
The ceiling is densely hung, and it is a fairy tale dream when you raise the camera casually.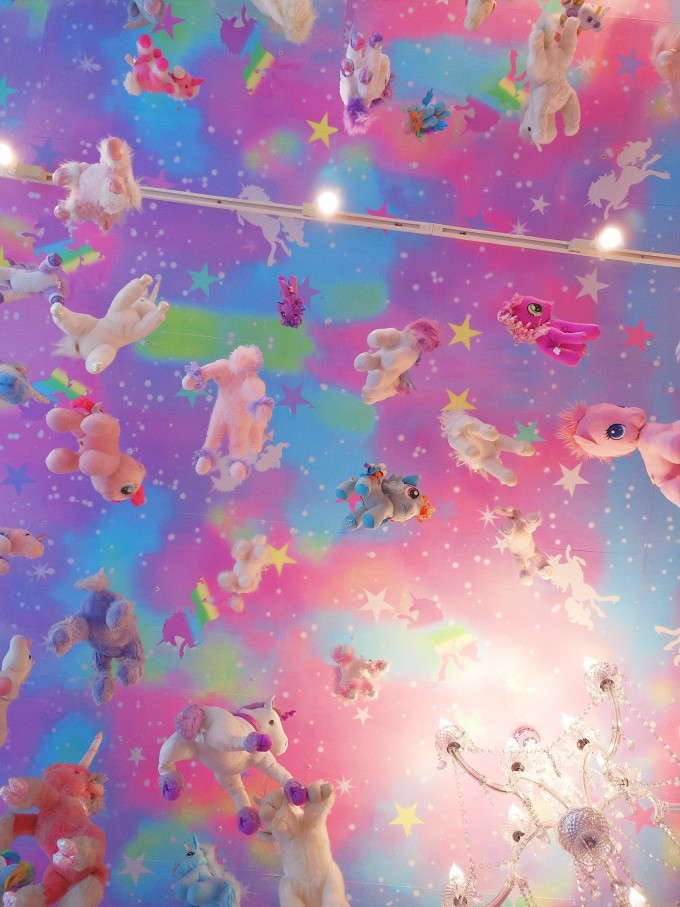 Bangkok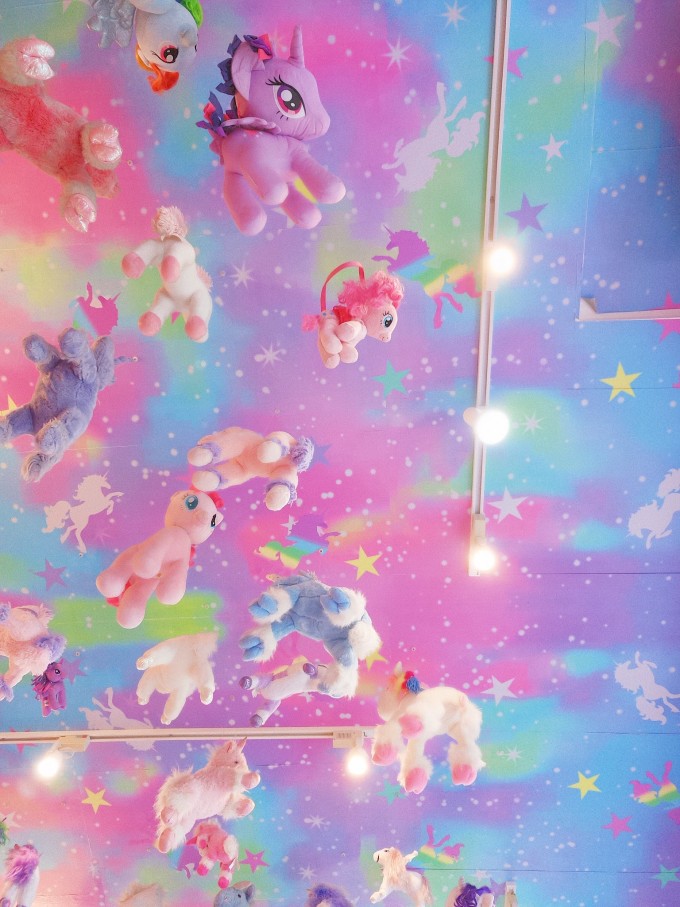 Bangkok
The in-store menu, although the taste is average, but it is really beautiful.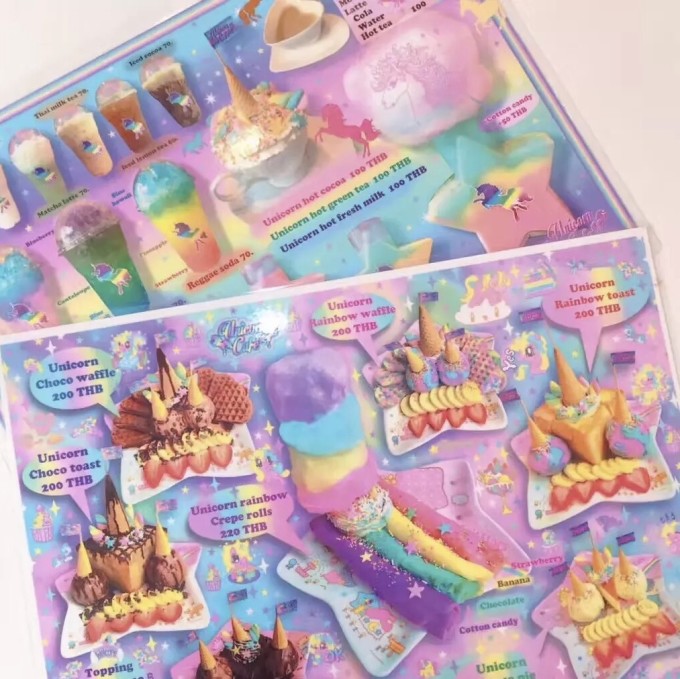 I ordered a unicorn rainbow waffle. Every waffle is colorful and I can't bear to eat it.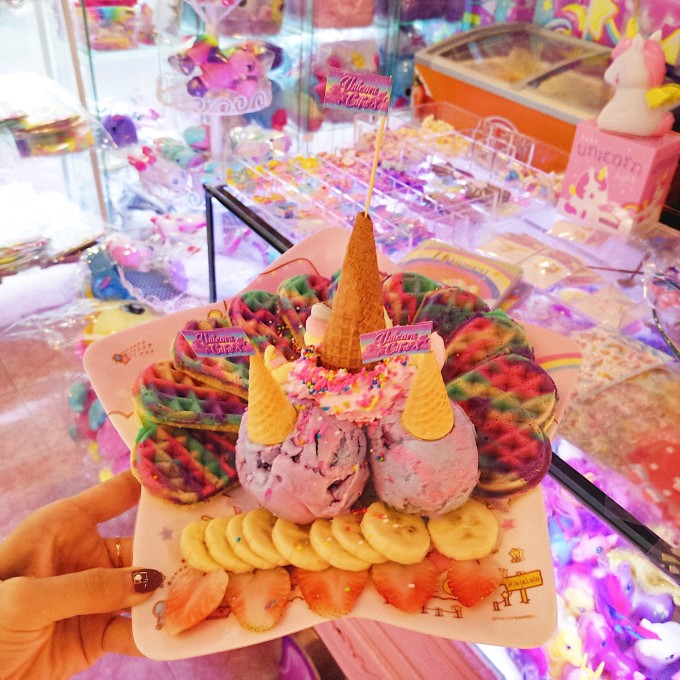 Bangkok
Of course you have to shoot enough before you eat it!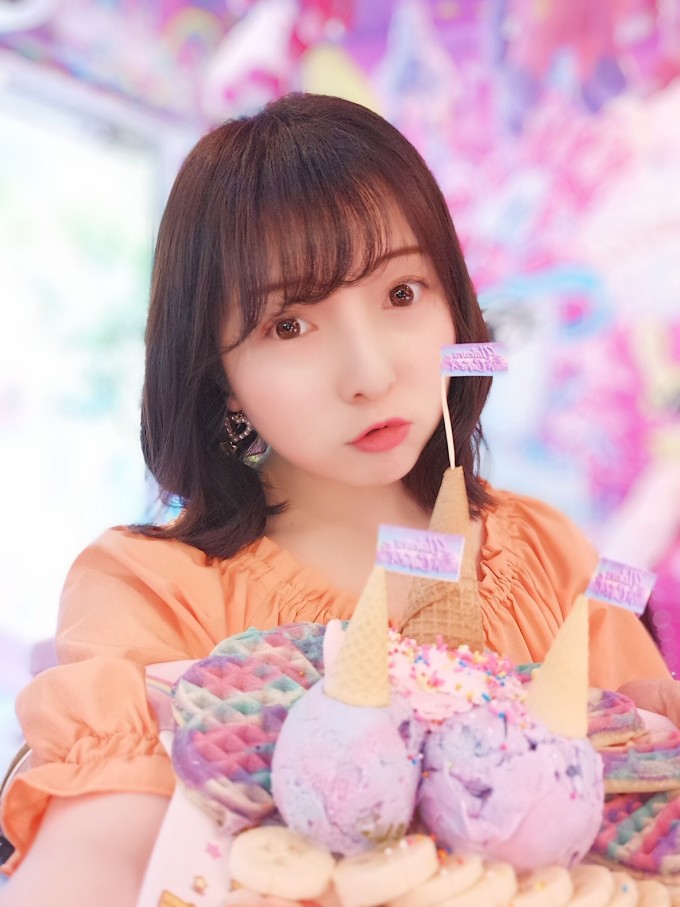 Bangkok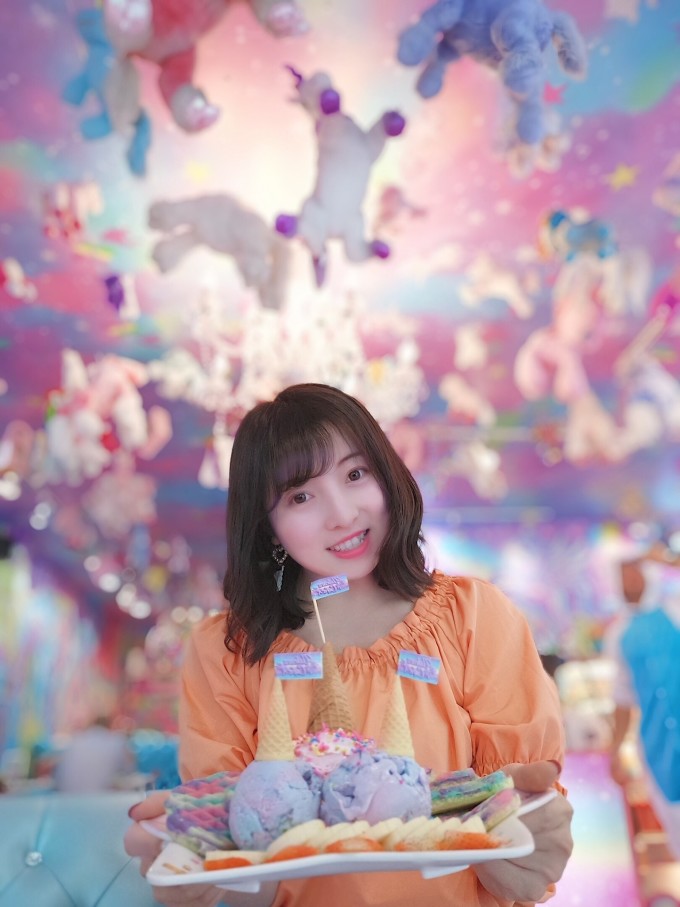 Bangkok
Because there are many people around, the scene is dreamy but monotonous, and the picture cannot be taken very well, so I discarded the camera and started a crazy selfie mode with my mobile phone.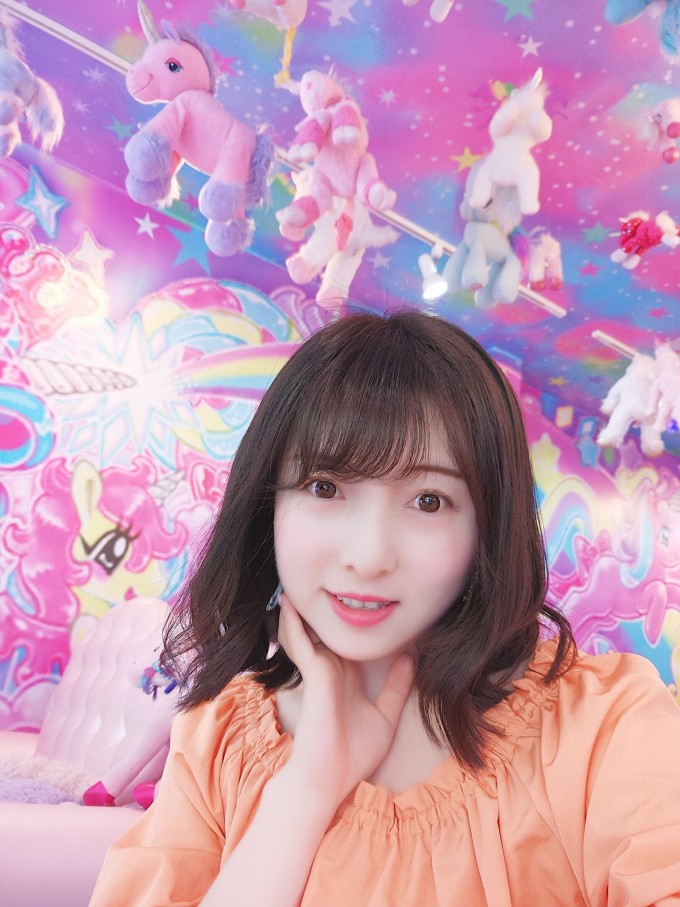 Bangkok
Choose a position of the light angle, put the phone down a little bit, and shoot at a slight elevation angle to get the perfect colorful background!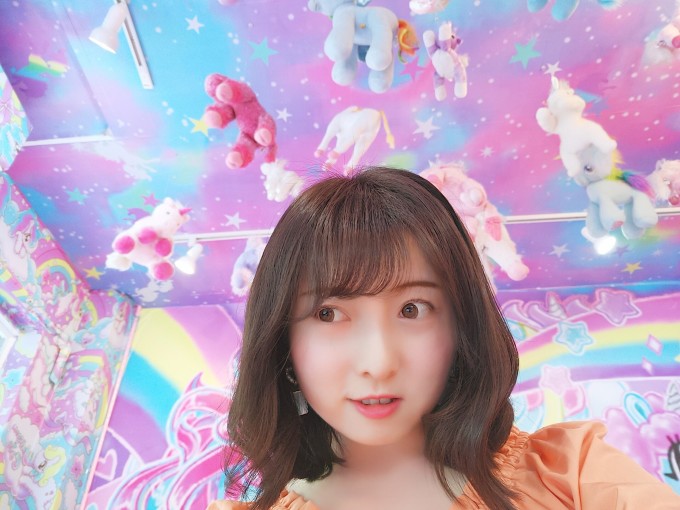 Bangkok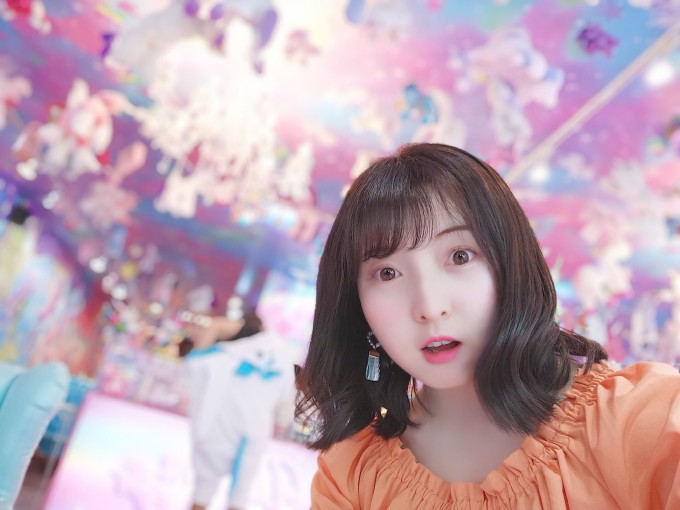 Bangkok
Even if the large aperture blurs the background, it is still great, the colors are there, and you can imagine yourself in a dreamy fairy tale world.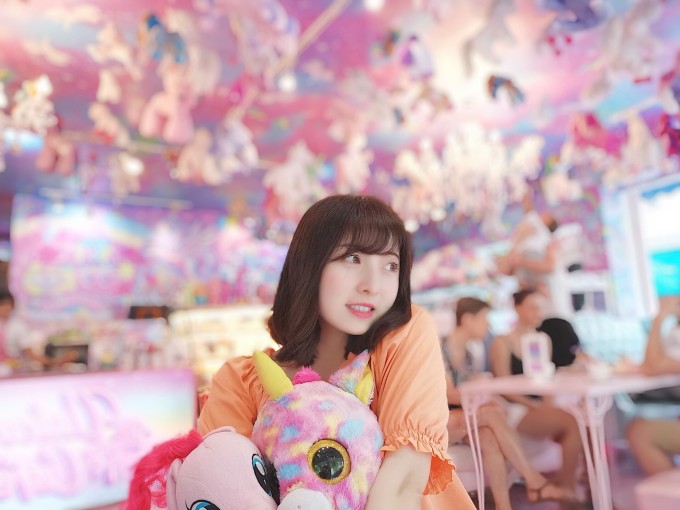 Bangkok
If you want to take more shots of unicorn dolls, the position of the phone should be lower and the lens more tilted, but at the same time, remember that the head of the person should also be adjusted appropriately with the phone. If the elevation angle is accidental, the double chin will be shot. Be careful~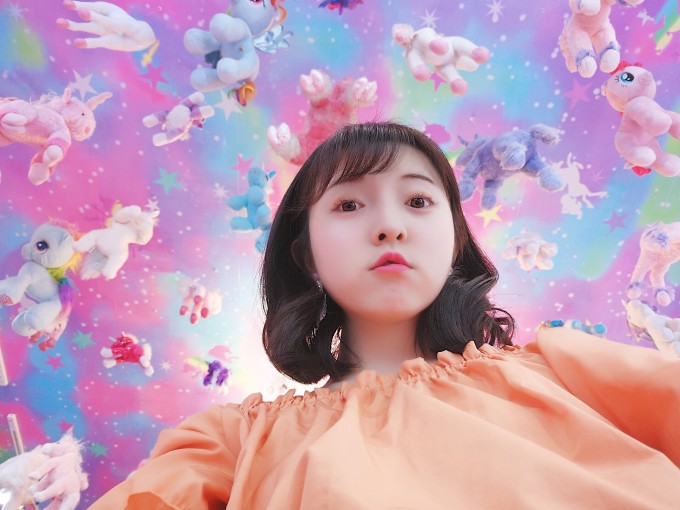 Bangkok
A magical space that a feather can take you into
Store name: Featherstone Cafe Bistro
Address: On Sukhumvit Road, do not enter any public transportation station. It is recommended to take a taxi.
General situation: This store should be recommended by the whole people with a five-star praise! It has both retro and original exotic art style and gorgeous magic. How to describe this kind of match, it's really great! Every detail in every corner of the store is online. Every drink can make you see the picture and the girl's heart is pounding. The last thing is a random order of grilled vegetables and pancakes. They are all delicious! Already boasted that there is nothing to say! Just look at the picture! The reputation of this store is so good that there are many customers at all times, so I am embarrassed to shoot people, but it's so happy to photograph the entire store!
Overall evaluation: ★★★★★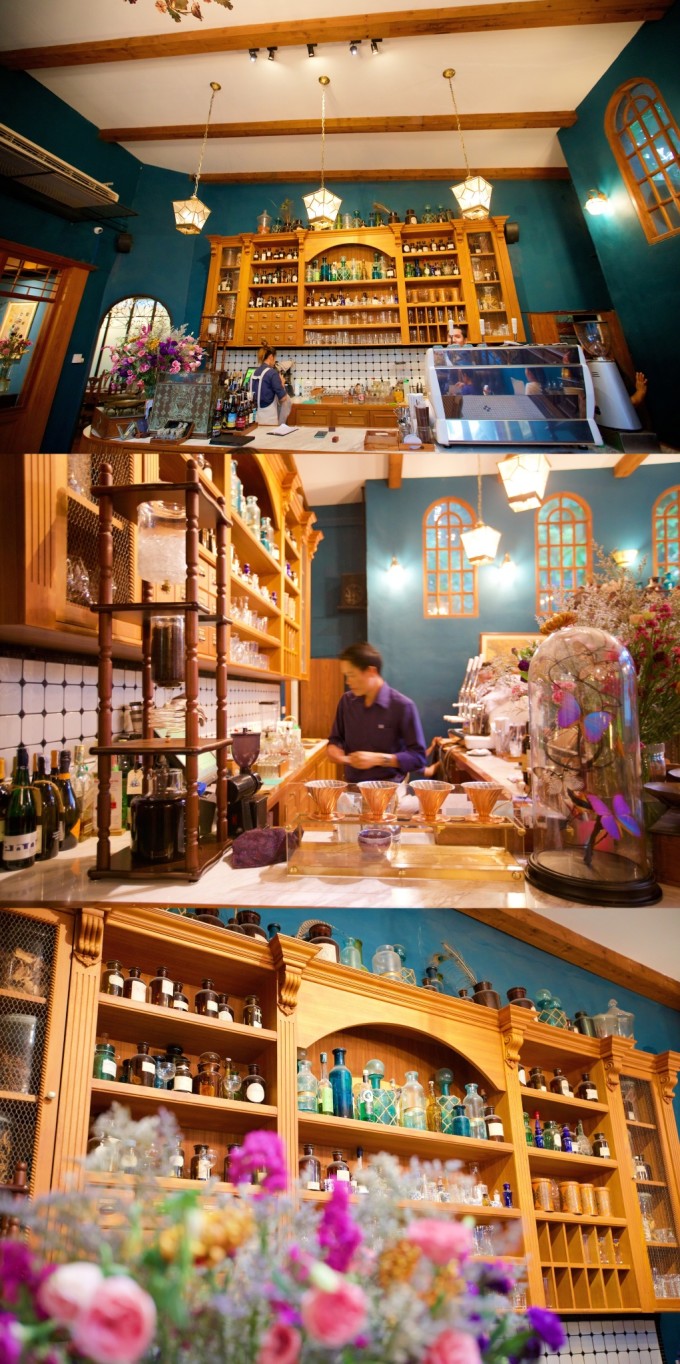 In the bar area, look carefully at each of the bottles and cans placed on the large wall cabinets are particularly retro, like a dazzling array of magic potions, each bottle has a different fragrance and effect. The coffee equipment is also exquisite.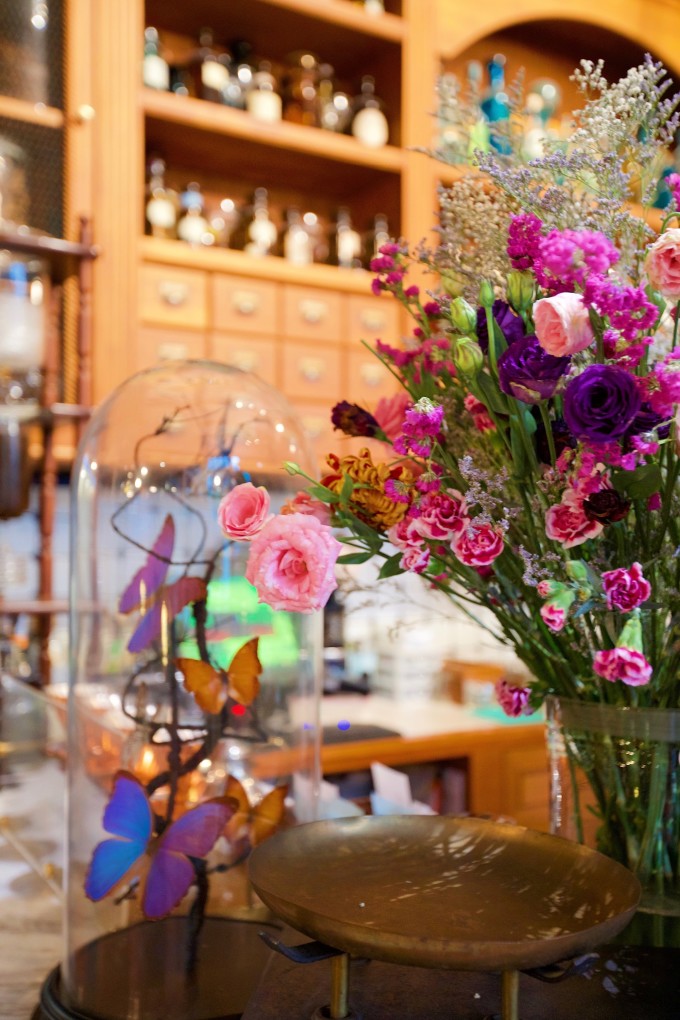 I really like this decoration similar to a butterfly specimen.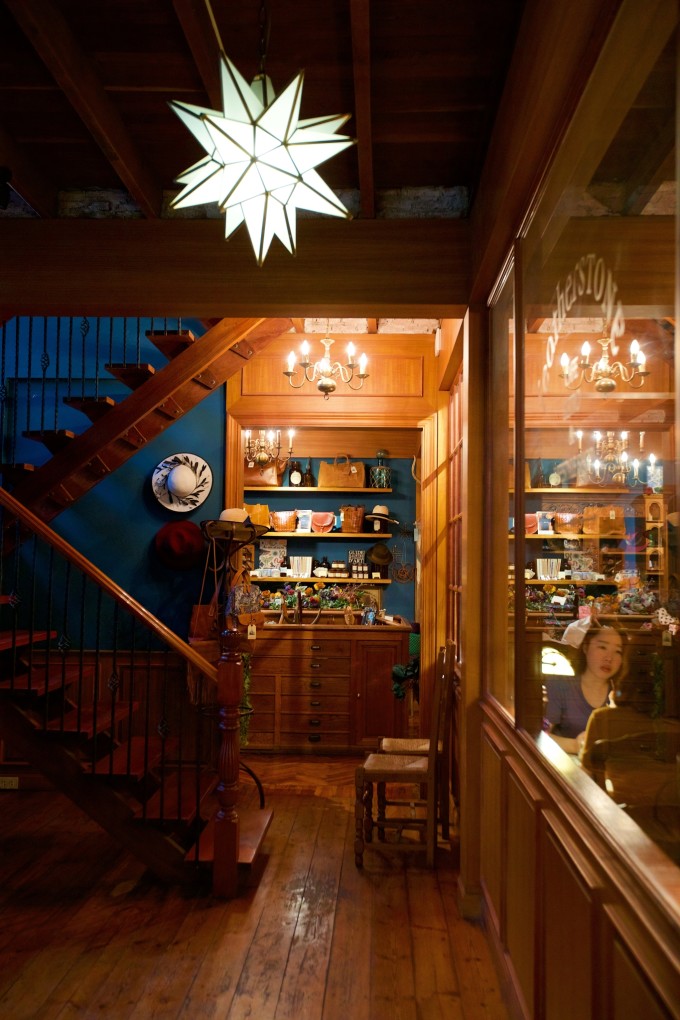 On the other side of the bar, there is a spiral staircase that can go up to the second floor, but it was sealed at the time, which made me very curious about what more beautiful new world there is. There are various items related to feathers and stones on sale in this area, which is the origin of the name of the store. In fact, it is not possible to take pictures in the merchandise sales area. I secretly took two photos when I saw it was too beautiful. Those who are not in a hurry can take the time to take a look. There are many novel and artistic gadgets that can be taken back as a souvenir.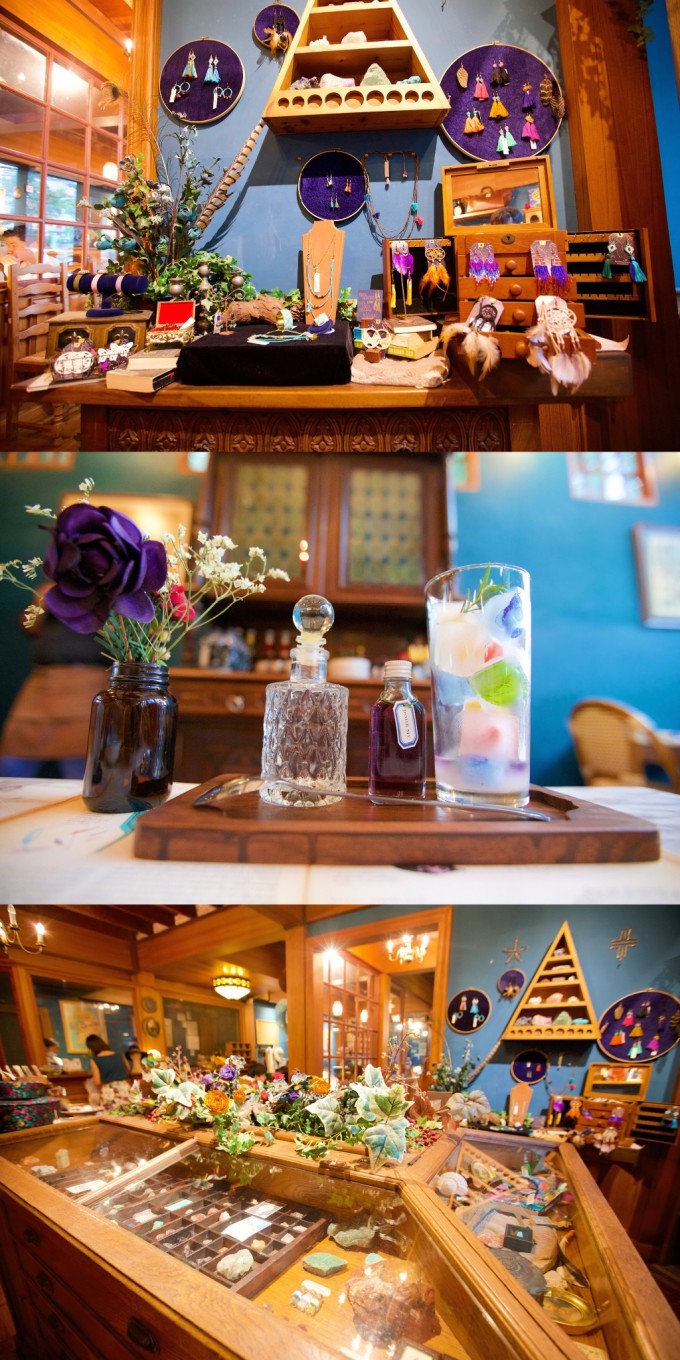 In addition to the main dining area of the bar, there is a small door that leads to another world. Dark green walls are decorated with various butterflies.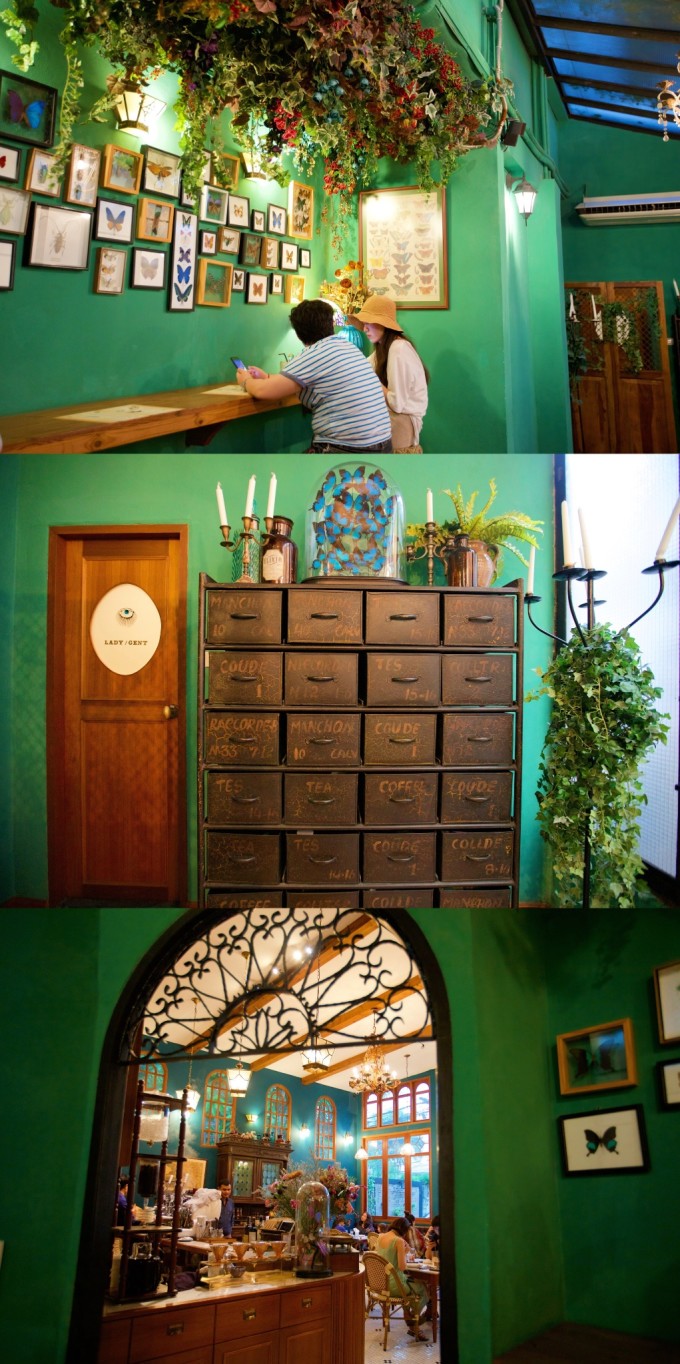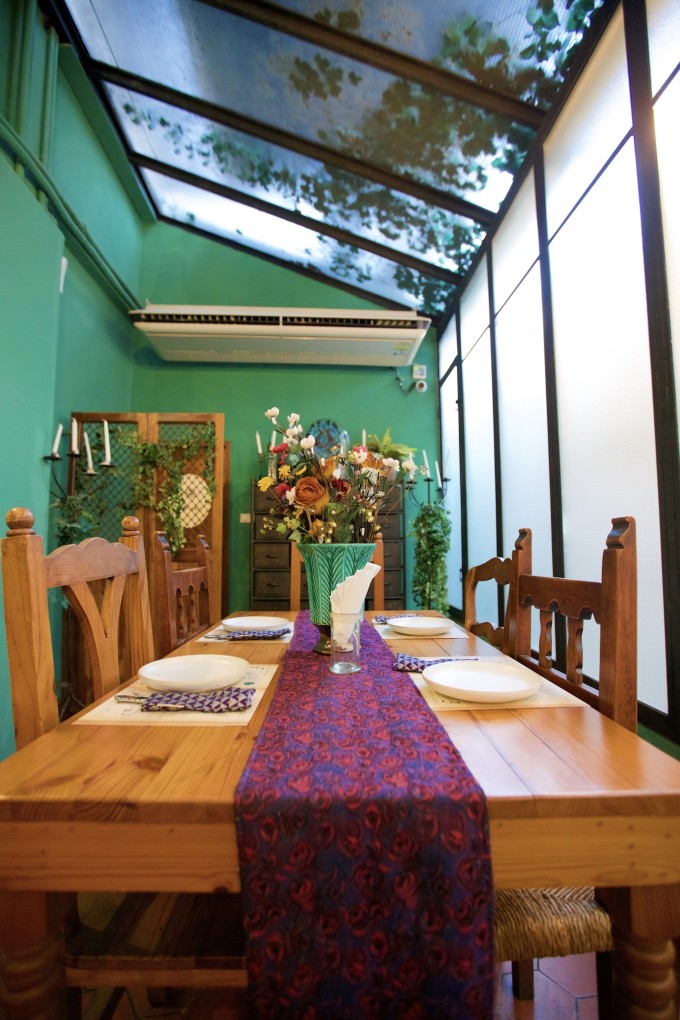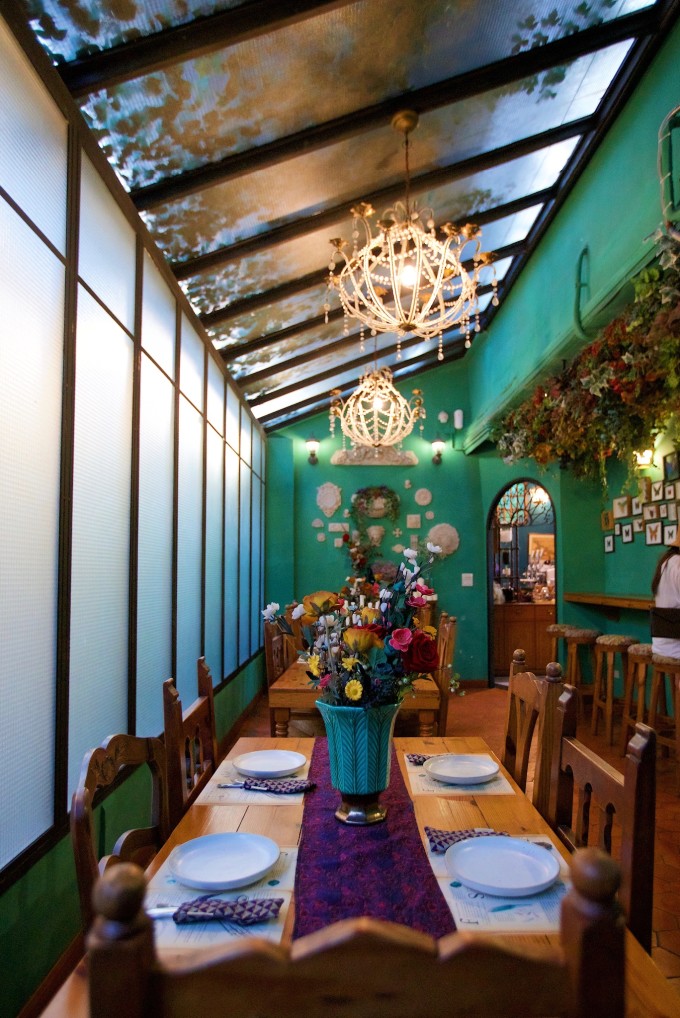 It's like a hidden secret garden.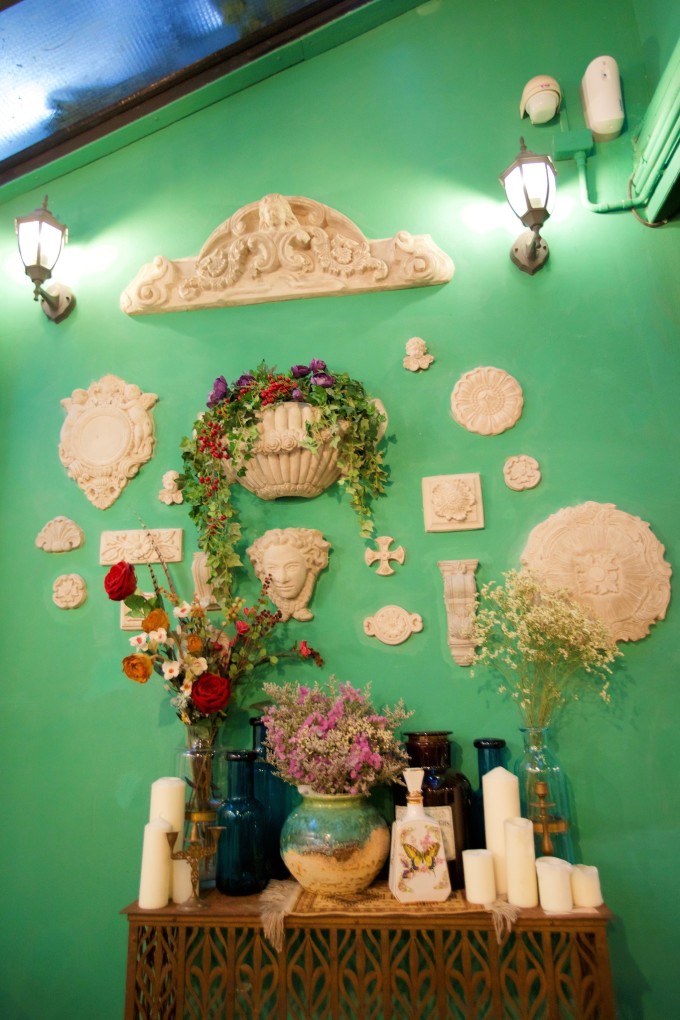 Its specialty, magic potion! ! Frozen fruits, petals, and mint leaves of various colors in small ice cubes, and then let you personally blend the "potions" into it. Don't feel too strange! !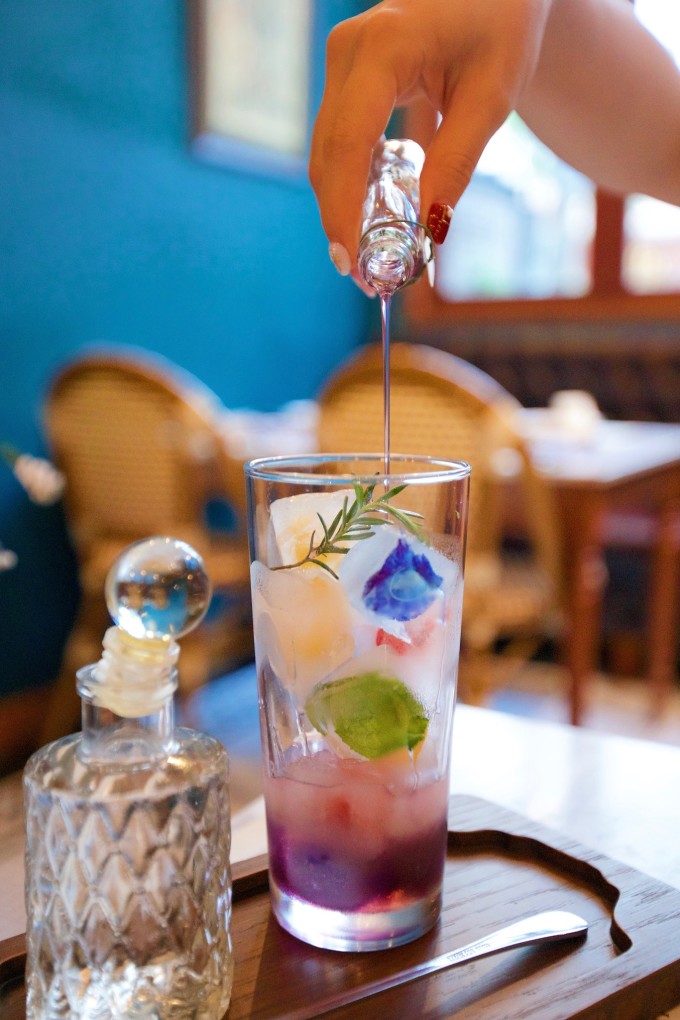 Behind me is also a window design like a colorful rose window, but unfortunately the light is too strong and the photos are all overexposed. The phone is ready to take a picture.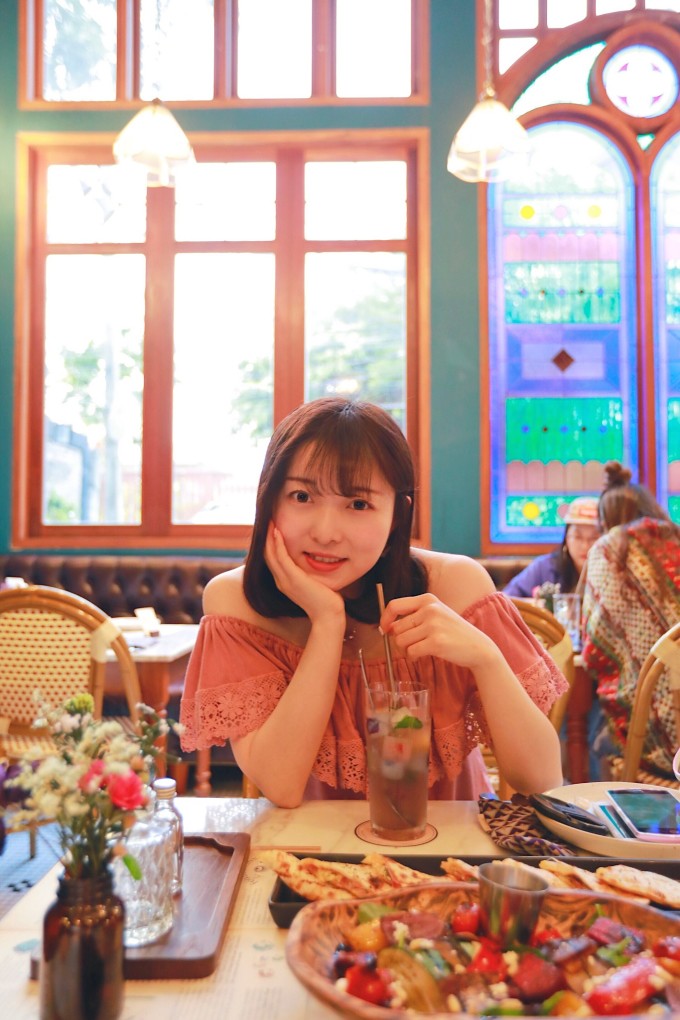 Bangkok
It is a perfect store, highly recommended, it is worth your time for a half day! As for the meaning of the title, "A magical space that a feather can take you into", let's sell it. When you go, you will understand it in the end.
A small world full of various elements
Store name: Met Cafe
Address: On Sukhumvit Road, do not enter any public transportation station. It is recommended to take a taxi.
Overview: This store is considered a very niche one, and there is no information on the public comment. I was planted by the "dreaming little antiie" public account. That is because the grass & talented woman who's beautiful, I love the Bangkok and want to go to countless countless times! This store is ordinary, it does not have the distinctive features of the previous stores, but it makes you feel surprised and interesting everywhere.
Overall evaluation: ★★★☆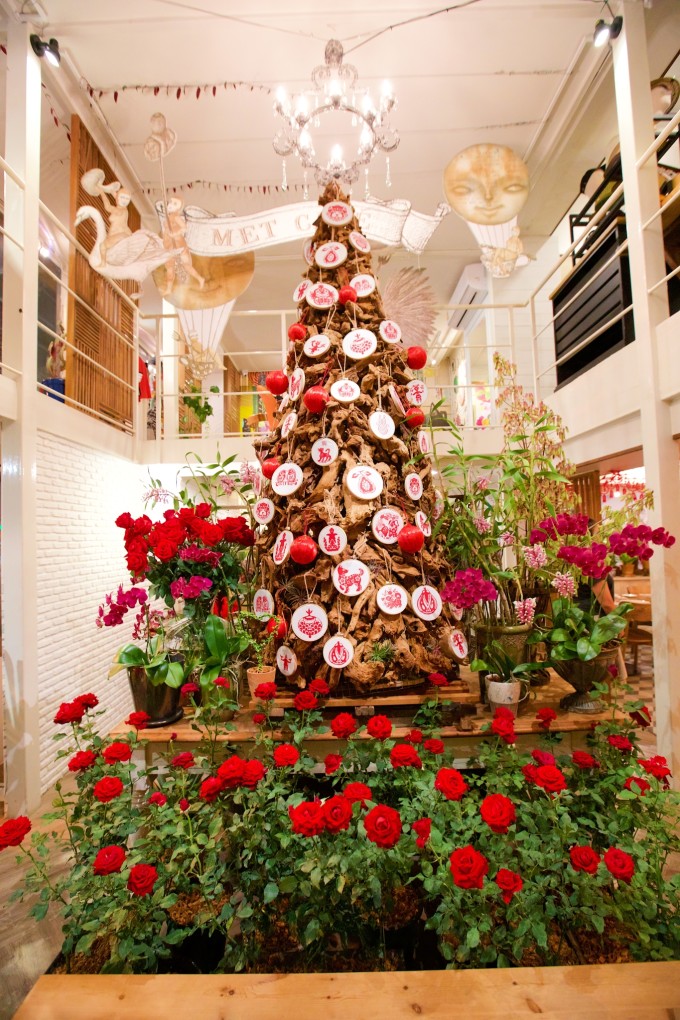 Bangkok
As soon as you enter the door, it is a tall artwork. All kinds of flowers compete for beauty. Maybe because tonight is Valentine's Day, I have a lot of roses. Later, when we checked out and left the store, we gave us a big one, which is different from the cheap variety sent by domestic Valentine's Day and March 8th. The rose is really beautiful and beautiful. I took it all the way back to the hotel like a child. As a treasure, I put it on the bedside to accompany me to sleep at night.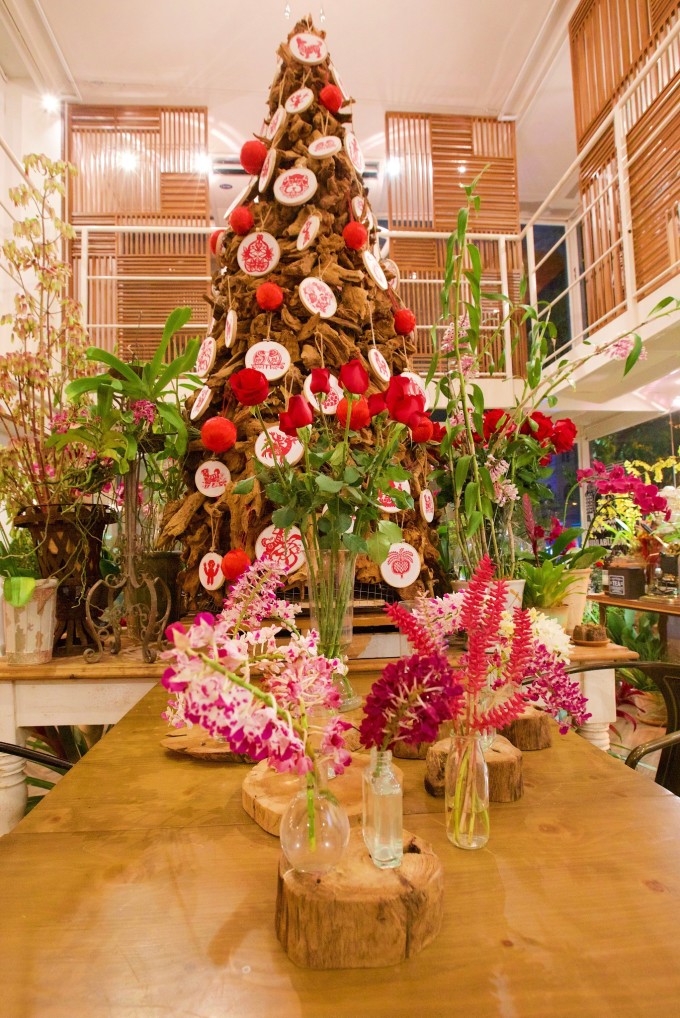 Bangkok
The dining table on the side is full of various green plants.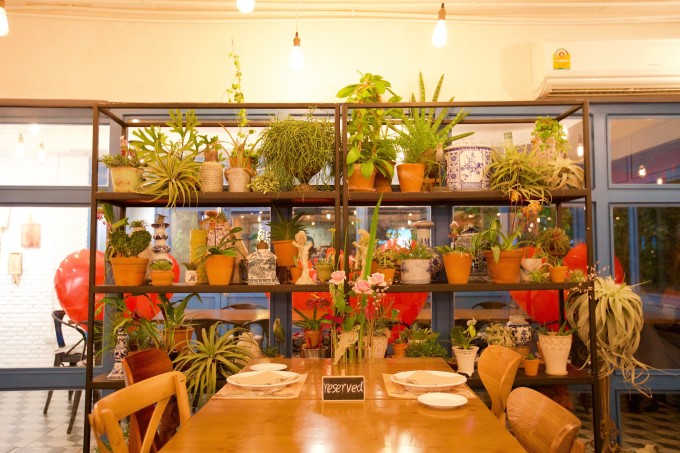 Bangkok
Don't think the decoration of this store is boring, look here.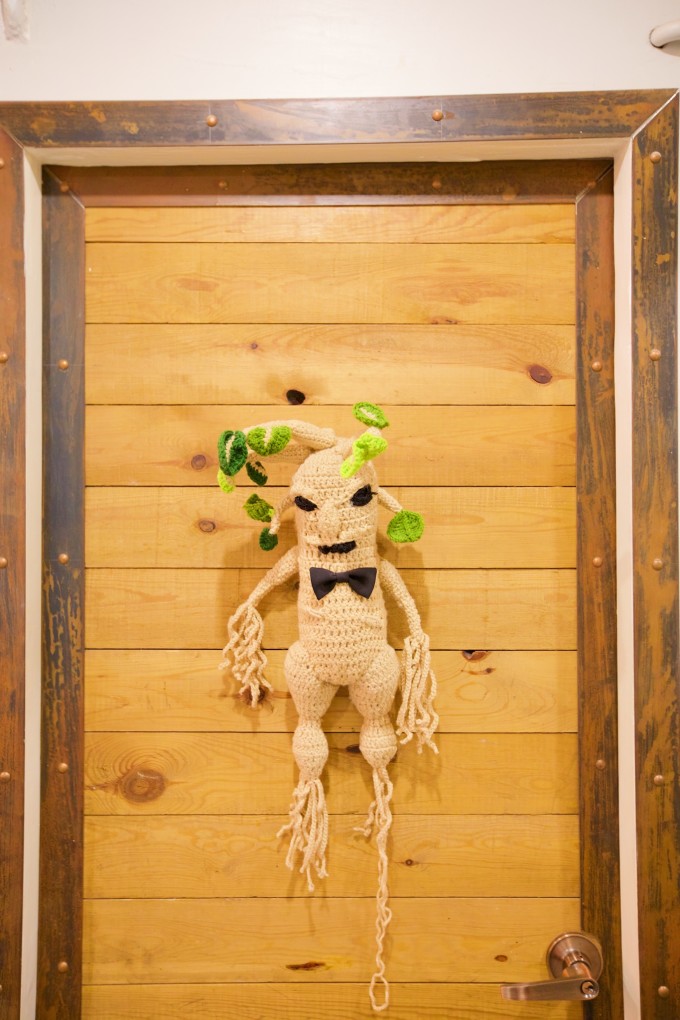 Bangkok
The woven doll at the door of the toilet is very cute.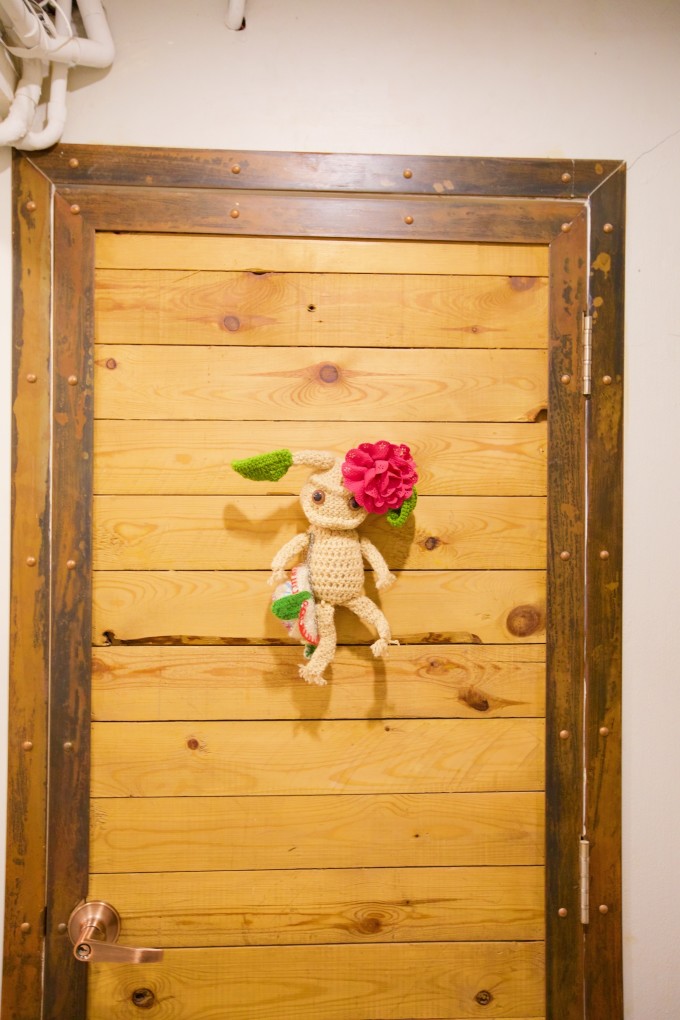 Bangkok
Because I just had afternoon tea at the feather shop and I was not hungry at all, I ordered a snack platter, which was unexpectedly delicious. I said I was not hungry or hungry but I ate it all. It also comes with pre-dinner bread, which is warm and delicious.
Bangkok
Don't think that this store is like this, the focus is on the second floor! Don't miss the second floor!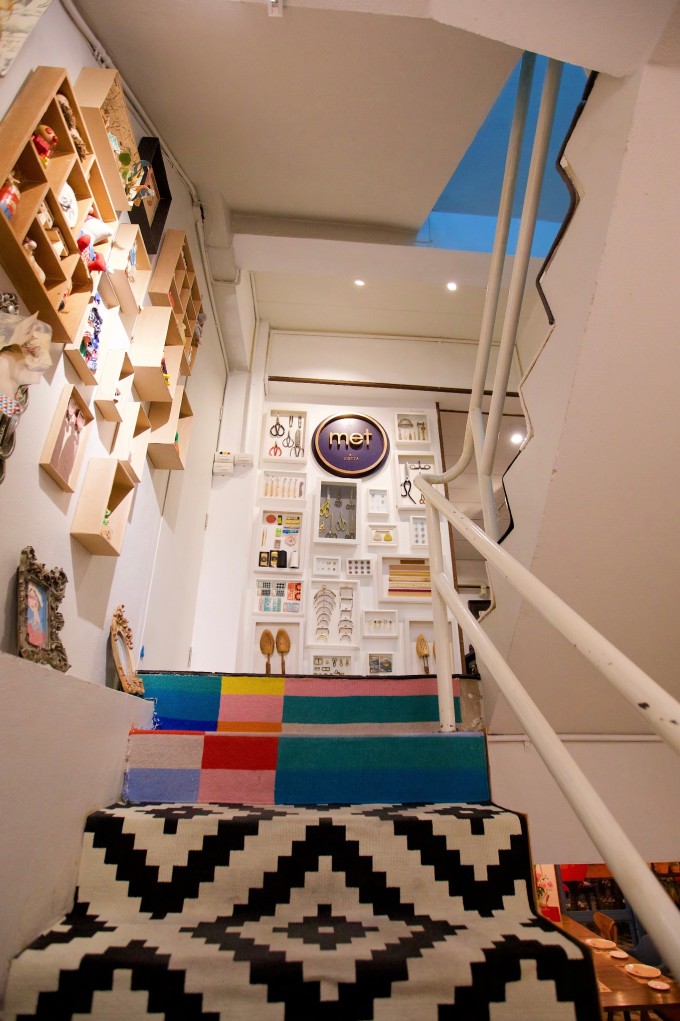 Bangkok
With the boldly coloured carpet at the foot all the way up, although the front is crowded, it is covered with all kinds of interesting collage paper art frames.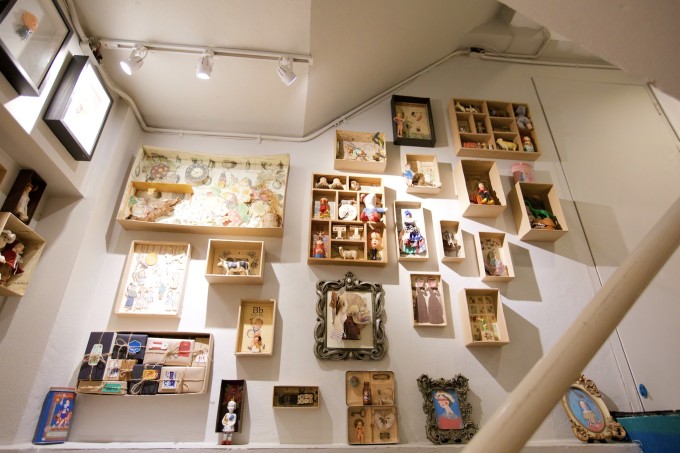 Bangkok
From historical famous paintings to world geography, from news clippings to doll models, everything. You can enjoy it carefully.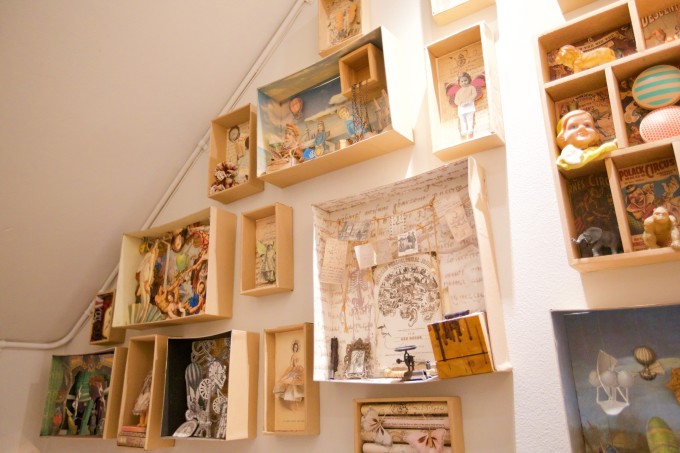 Bangkok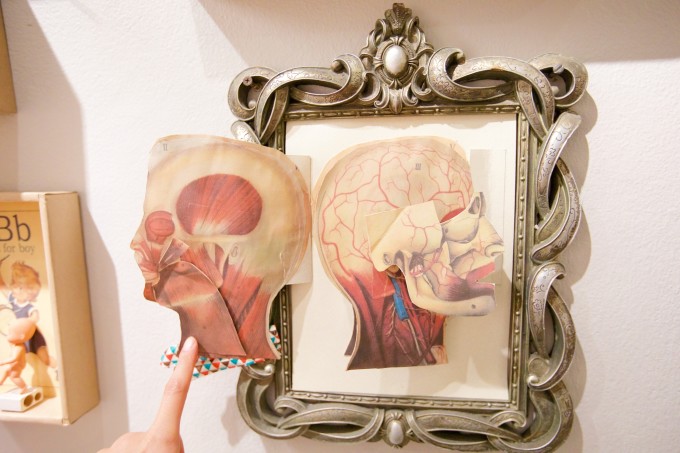 Bangkok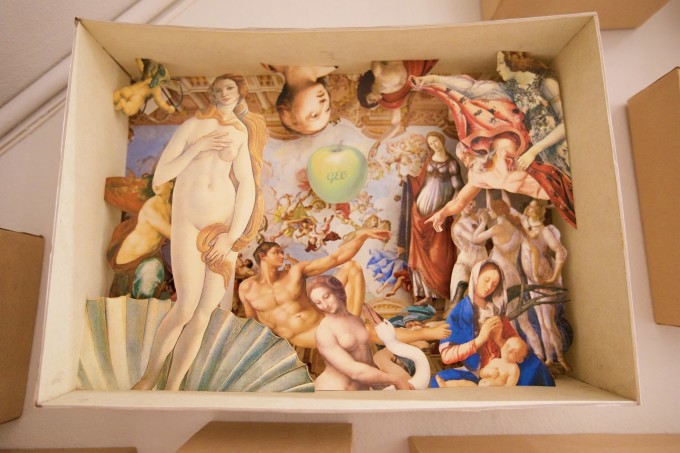 Bangkok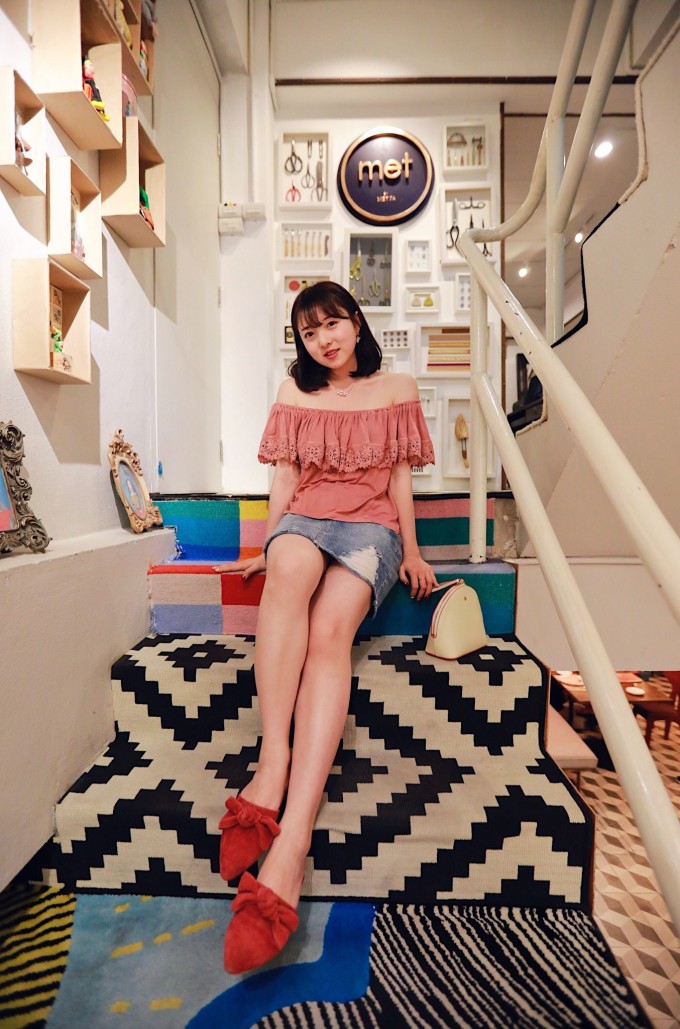 Bangkok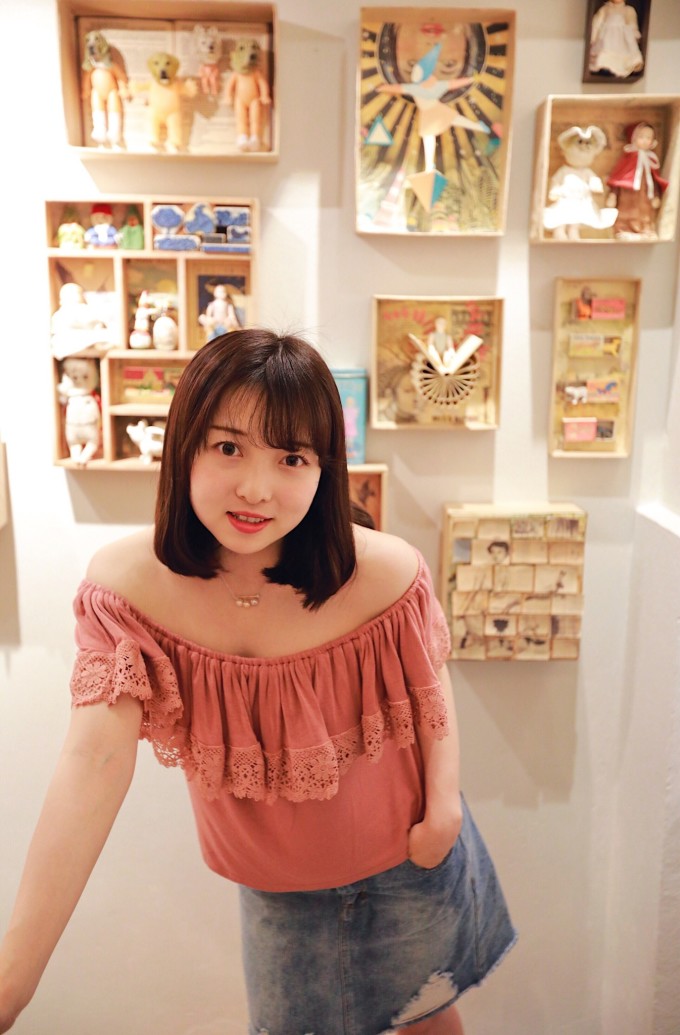 Bangkok
On the second floor, I found that this is a self-designed clothing store and antique shop.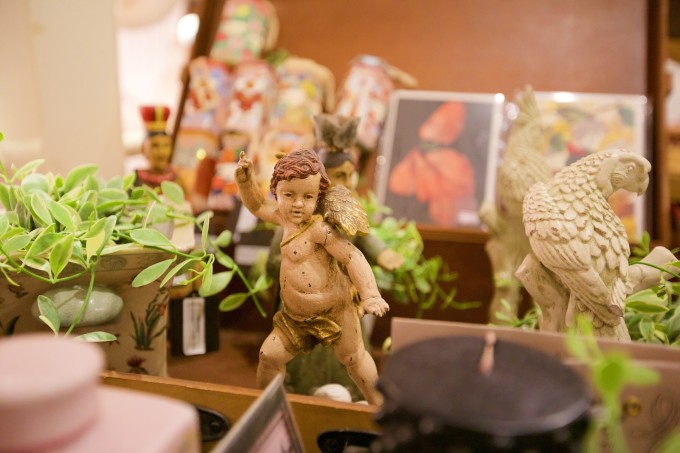 Bangkok
Compared to the gadgets collected in vintage specialty stores, they are inferior at all.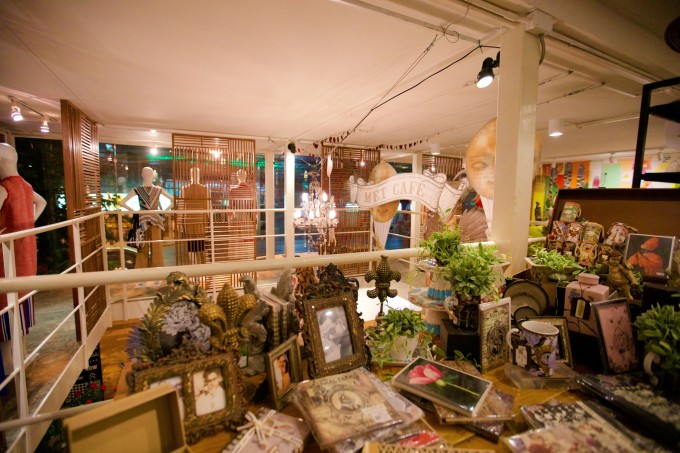 Bangkok
The fineness and design of vintage jewelry are also very good.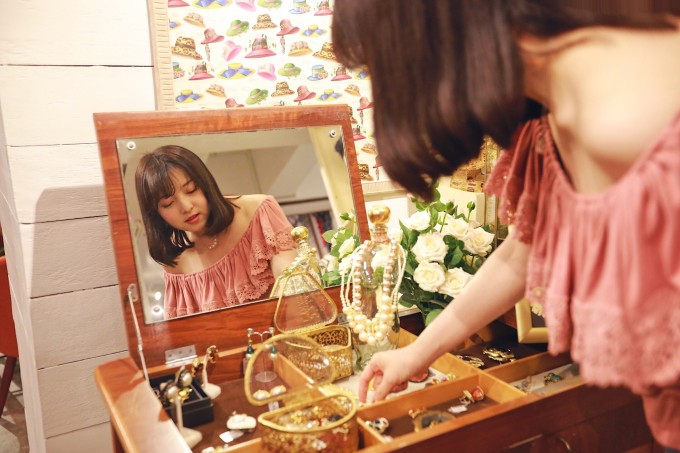 Bangkok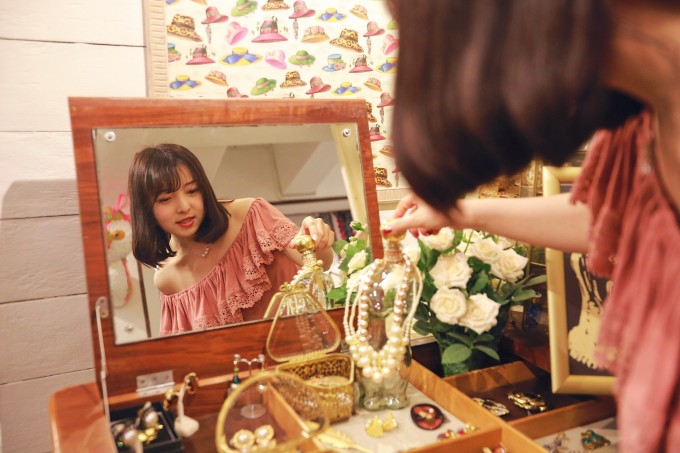 Bangkok
There is a rest area on the second floor, with sofa seats, and a hollow design next to it to see the first floor.
Bangkok
The wall above is super beautiful. Unfortunately, when I went there, the lights came down from the top at night. So here is a picture of the "Dreaming Little Antiie" public account. The model is the author himself. It is especially interesting to see how beautiful they are. Various new, strange and retro fabric paintings. If you go during the day, you can get the following beautiful pictures~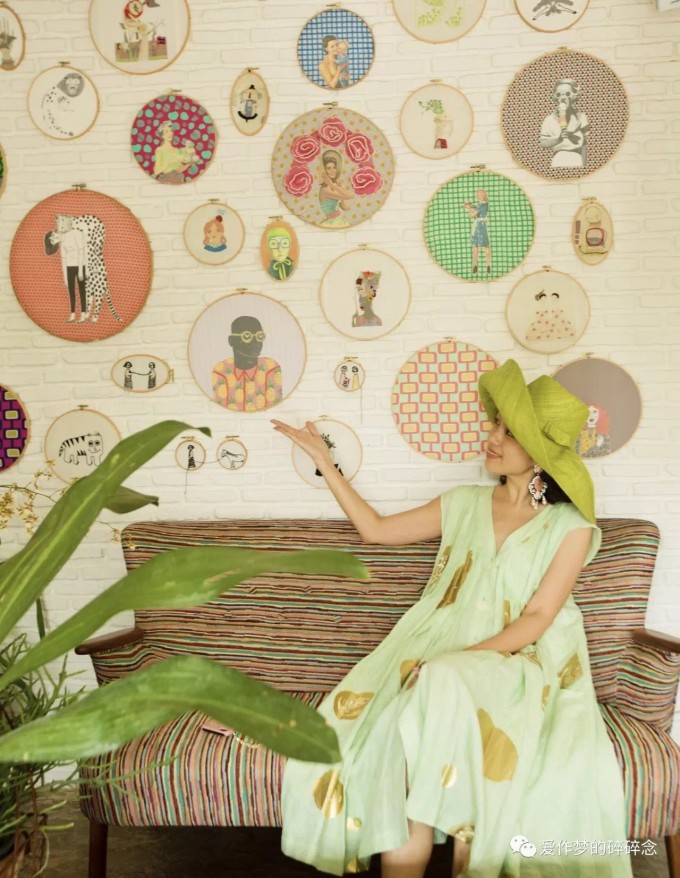 Finally, when I was about to leave, I caught a glimpse of a long table in a very inner area on the first floor with a lot of "love"! I couldn't help but ran over again, yes, it was Valentine's Day that day! Give you a heart~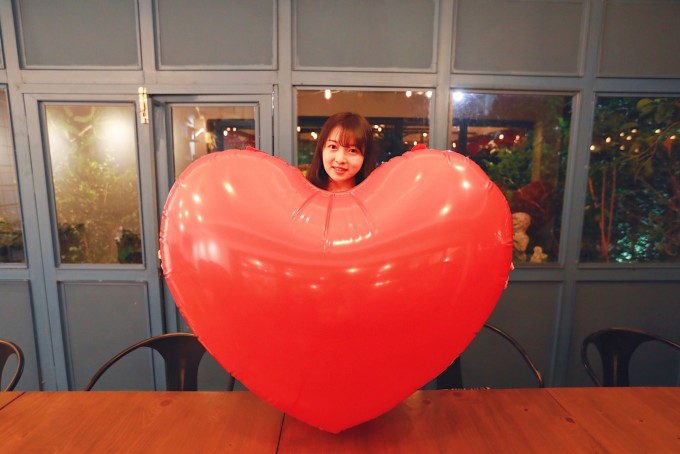 Bangkok
There is also a small European-style garden surrounded by fragrant grasses, but unfortunately I can't see its beauty at night. Remember to explore the Guliang.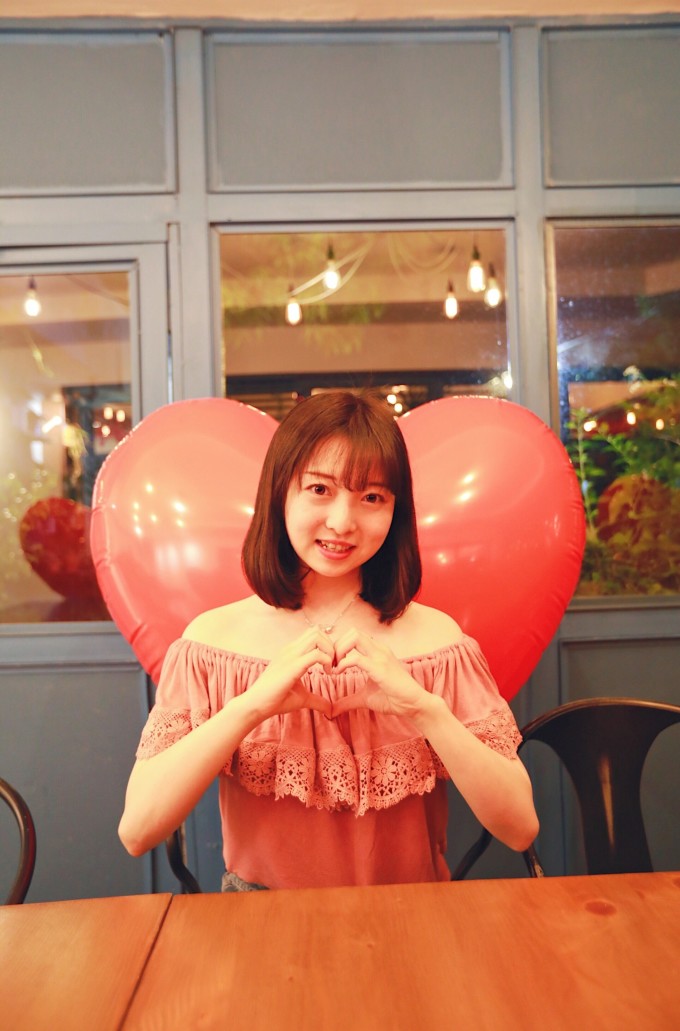 Bangkok
A cool world that is as pure as milk
Shop name: Butterfly Organic
Address: Thong Lor Station, in the alley, opposite a school.
General situation: A small milk specialty store has attracted many locals and tourists. Having seen all kinds of fancy, novel and fashionable eyeball designs, it is easy to be fascinated by such a simple and pure store.
Overall evaluation: ★★★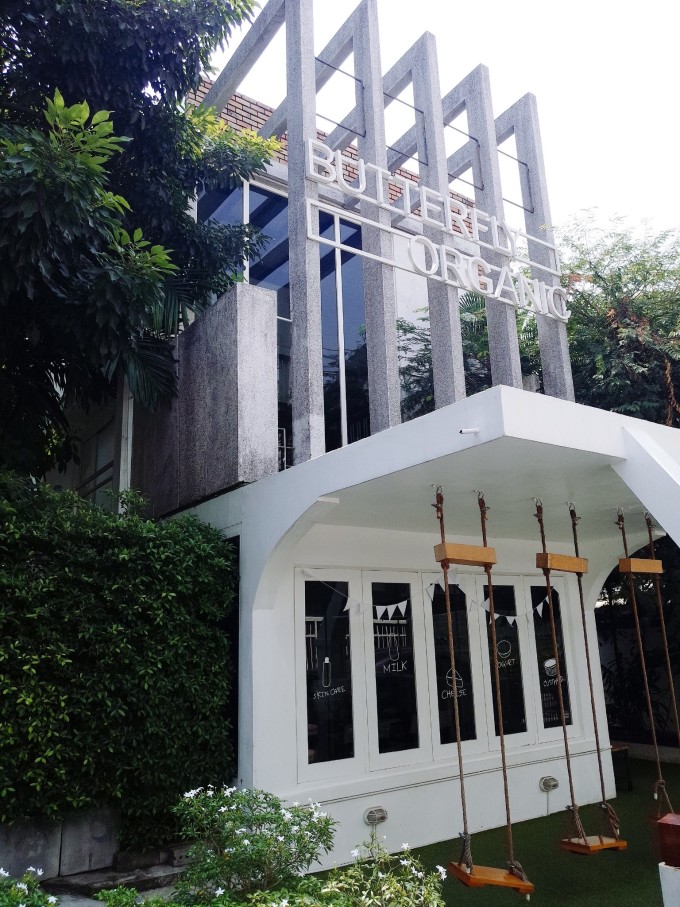 Bangkok
This is regarded as Bangkok's first exploration of the store, walk directly from the hotel in the past, the first day of winter is not accustomed to Bangkok in no way weaken the sun and temperature, along with numerous navigation shuttle messy or shabby alley and suddenly there is a A pure white two-storey building appeared in the field of vision, instantly calming the hot heart.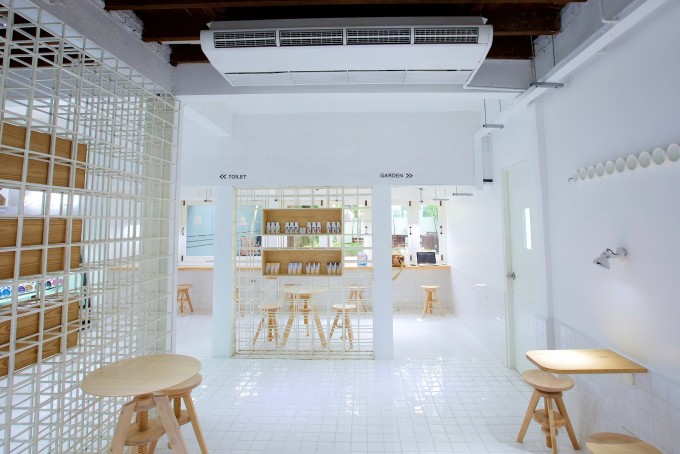 Bangkok
Slippers are required to enter the door. The cool feeling is first transmitted from the toes to the brain, and then the world is occupied by such purity.
The pure white walls, pure white tiles, wood-colored tables and chairs, everything is so clean.
The room is empty and opened very low, perhaps to match this pure atmosphere, and there is a magical power that can cool people down physically and psychologically in an instant.
Apart from us, there are no other customers in the entire store, and the world is extremely quiet at this moment.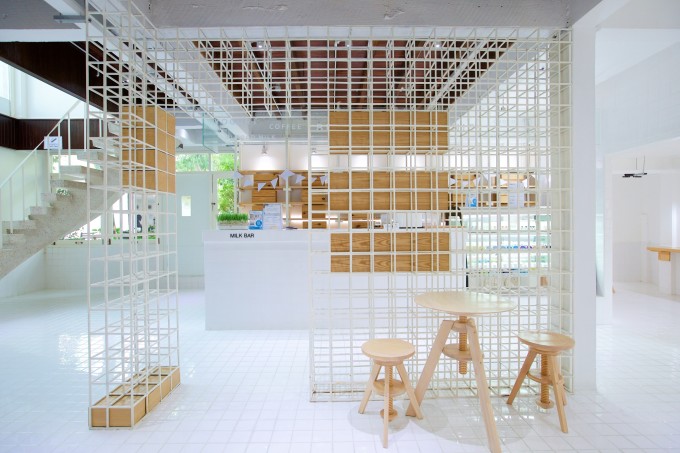 Bangkok
The bar counter is also extremely simple and clean.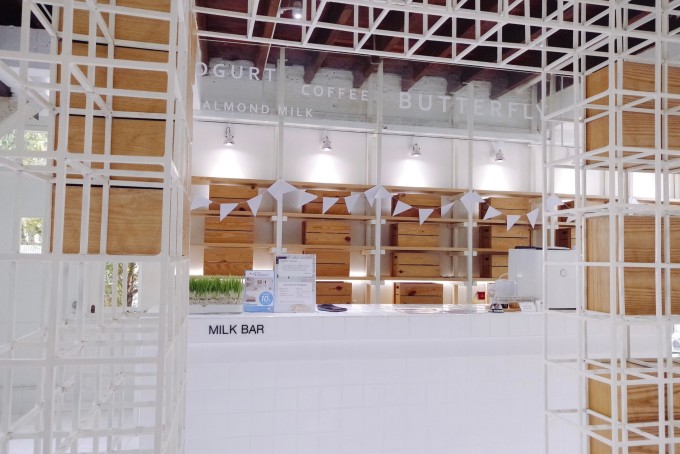 Bangkok
In the display case, there are only milk bottles produced by the house.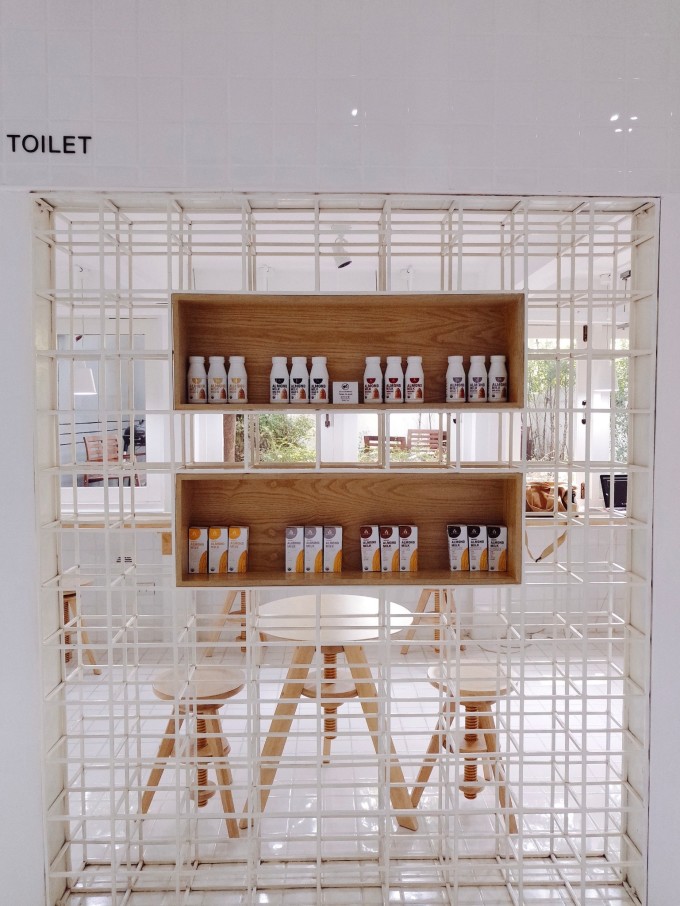 Bangkok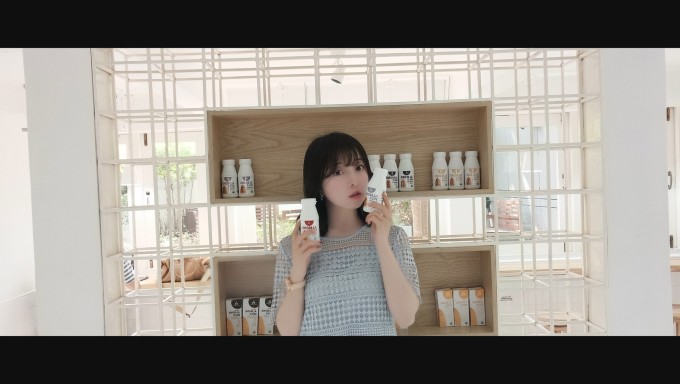 Bangkok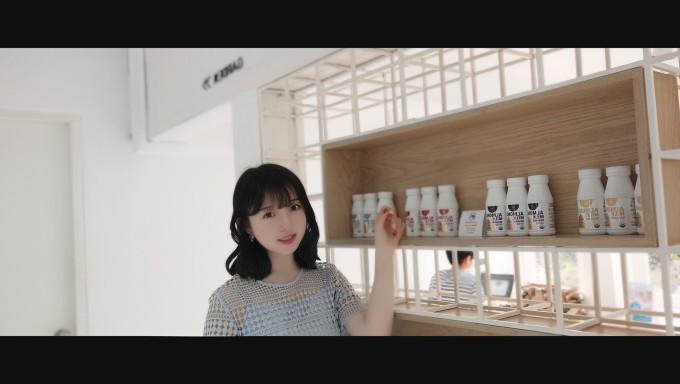 Bangkok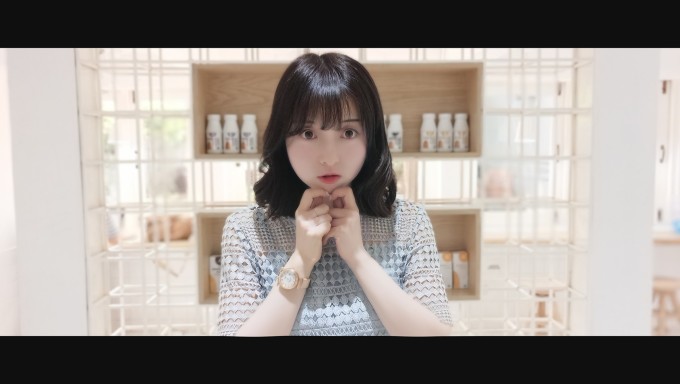 Bangkok
We were hot outside, and we walked in and felt as comfortable and refreshing as a long drought.
After breathing, he began to pat.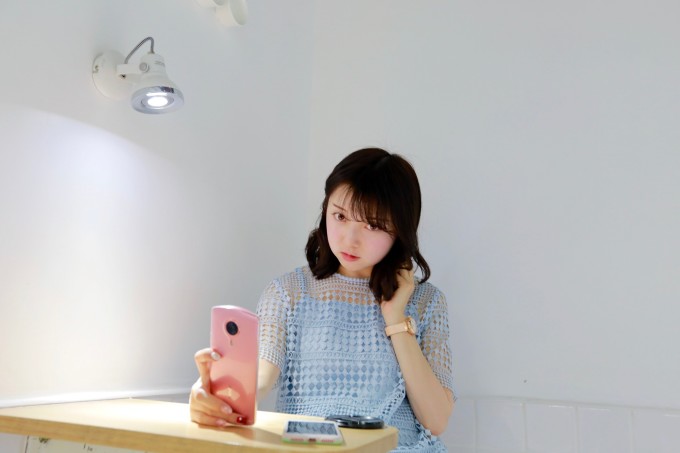 Bangkok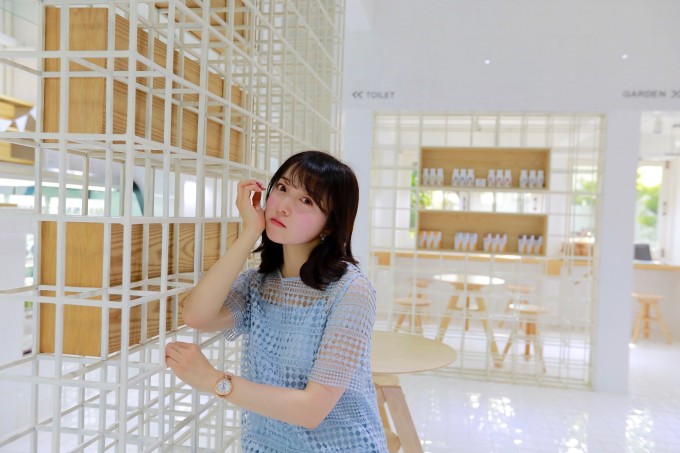 Bangkok
But in such a clean environment, I really don't know how to shoot, so I still have to find some props.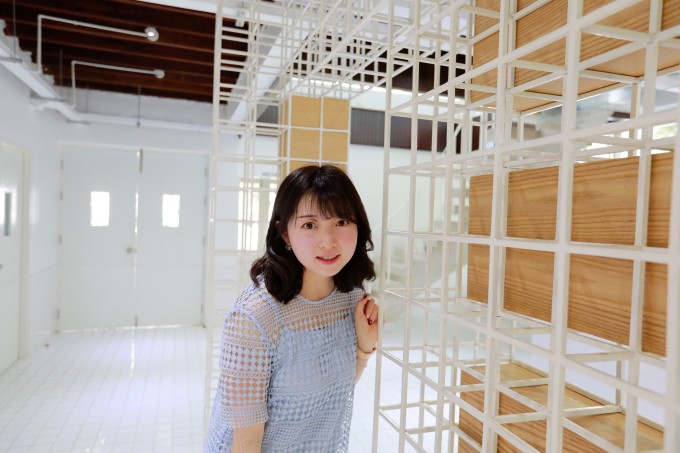 Bangkok
There is a small sofa bed, it must be occupied by me! Enjoy this comfortable and cool world~ I
ordered a cup of yogurt and a cheesecake. I originally wanted to order milk. But the clerk who doesn't speak English told me for a long time. It seemed that I could buy more than three bottles of milk. If you don't understand it well, just give it up.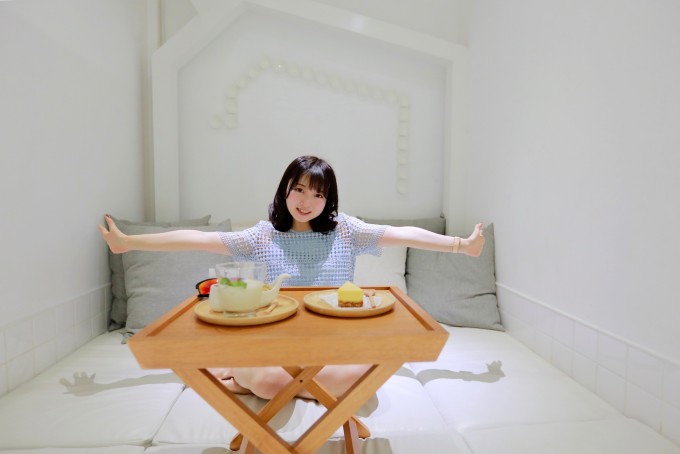 Bangkok
The yogurt is different from the cake, but it should be delicious.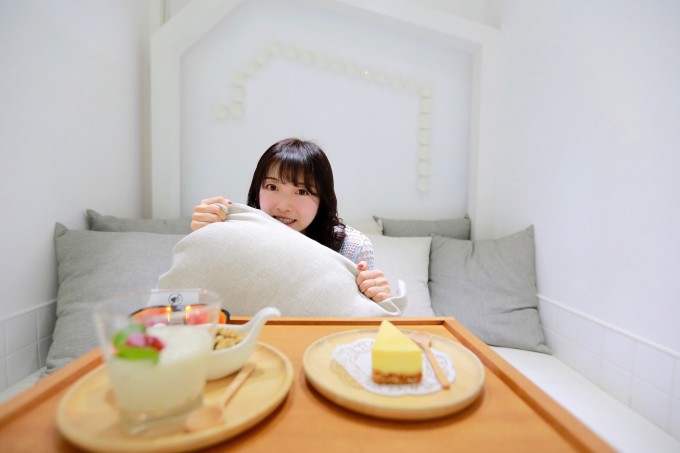 Bangkok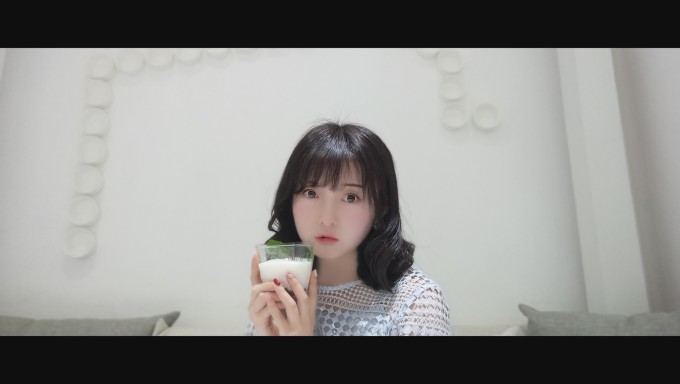 Bangkok
The swing at the door really can no longer have a girlish heart. Although the position is relatively low, there is no way to really swing, but one must be taken when posing!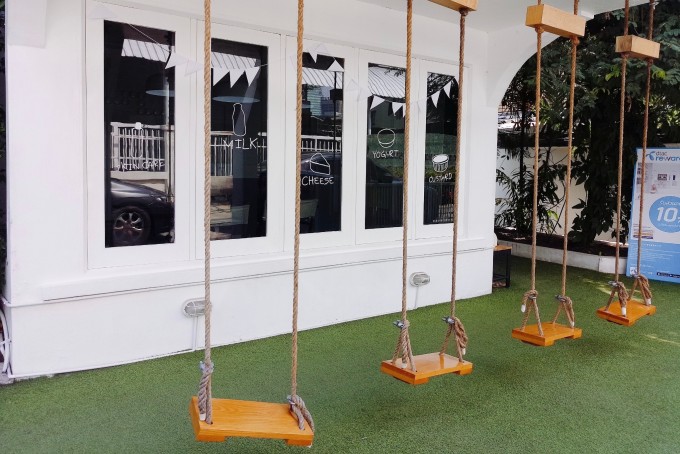 Bangkok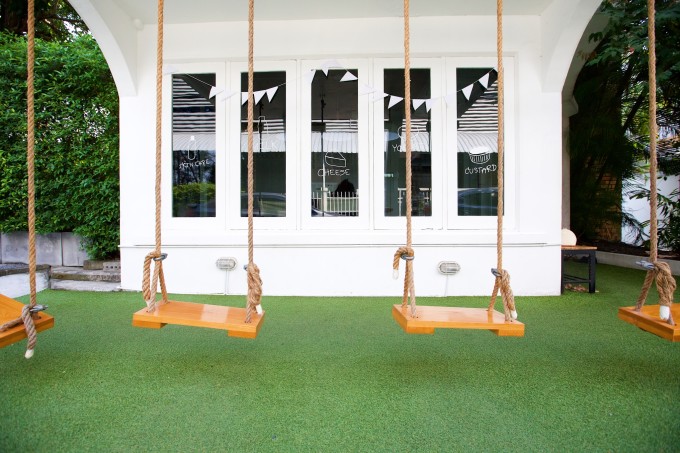 Bangkok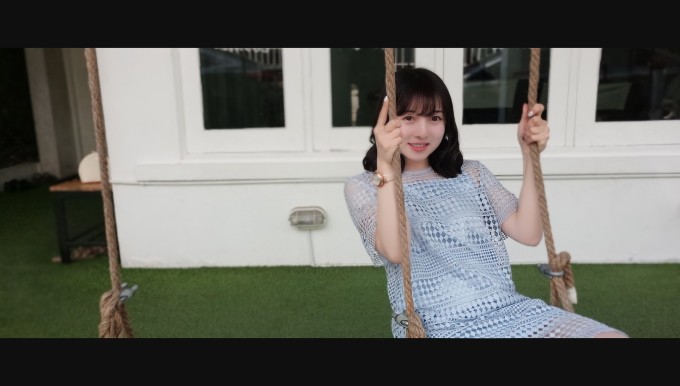 Bangkok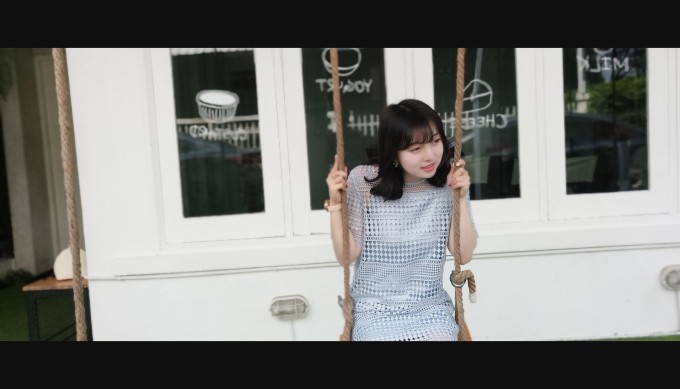 Bangkok
To be continued hope, hope that the next and one cold winter day, again and Bangkok goodbye.
Hope this shop can help beautiful girls~