Very early to take the baby to the Thai idea of playing for two year old children, the sea is always the best option, because certain to go to Bangkok , I chose around Hua Hin this coastal town, the fact that There is nothing wrong with this decision, Hua Hin Gives us many surprises. As for the time, since my husband can take two extra days off on New Year's Day, he took a few more days of annual leave and simply came to a very meaningful New Year's Eve. The New Year atmosphere in Thailand is really strong, and strangers will tell you about the New Year. Happiness, this is also the first time we have used this method to New Year's Eve, and since then we have another precious memory.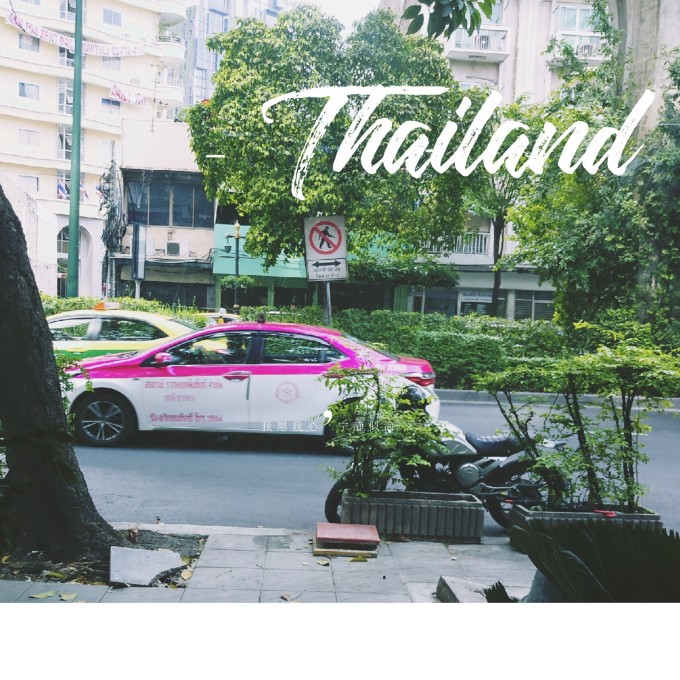 Bangkok
I was ahead run in the country's visa formalities simple fast speed, Bangkok 's airport Pitsuwan with the baby of the family opened a special channel , clearance is very fast, almost no queue, but I have a homework did not do a good job, that entry To fill in a form, it could have been filled out on the plane. Of course, the airport also has a form, but it will delay some time. The Xiamen Airlines flight attendant didn't ask or send it out. I thought it was not. In the same situation, you must take the initiative to ask the flight attendants for them, so that you can get off the plane with the filled-in form and pass the customs.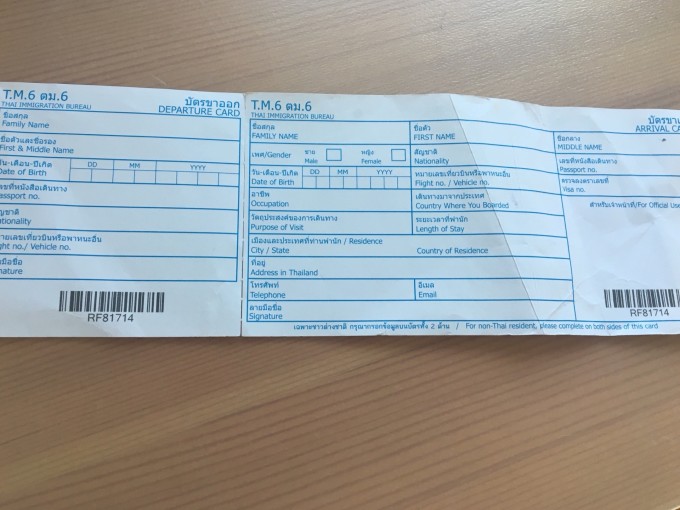 This is required

The arrangements for seven days, six nights, the trip follows
day 1 Dalian fly Bangkok , lodging Bangkok
day 2 Bear Castle, net red mango rice
chartered to Hua Hin Experience Zen weekend night market
places in Hua Hin
day 3 hotels in play, sea, horse slaughter, shopping
places in Hua Hin
day 4 small sheep ranch, SeenSpace
Su Hua Hin
day 5 hotels in play
chartered back to Bangkok , Central world shopping
places in Bangkok
day 6 aquarium, Siam district, ferris wheel night market
places in Bangkok
day 7 Big C supermarket, Bangkok fly Dalian
to go home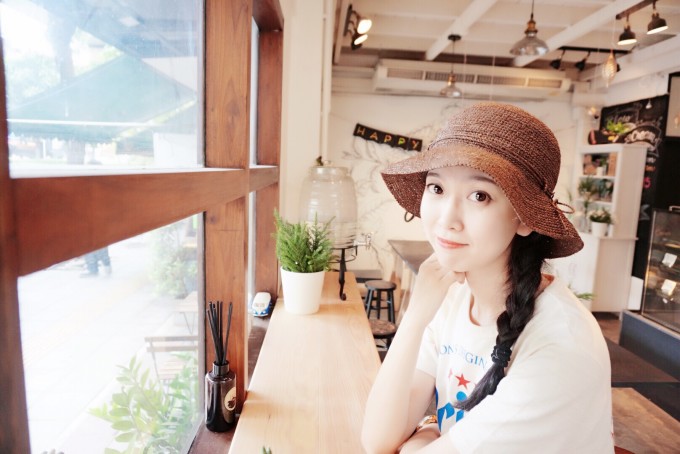 I stayed in four hotels this time, which was the most fragmented one. I didn't want to do this, but various circumstances dictated the situation. For example, Bangkok could not stay in a row. Hua Hin Marriott could only exchange points for two nights. They are all pretty good, so let's have more experience.
Volvo Bangkok Hotel
Bangkok / Thonglor / Volve Boutique Hotel
This is a hotel with a very strong sense of design, exquisite and textured. It is located in Thonglor District. I like to stay near where I want to go. There are also many online celebrity shops in Thonglor . It is very convenient to live in this place, which can be reached on foot. The hotel also provided us with a map. The room is small but simple and comfortable. There are also cribs and breakfast is also very good.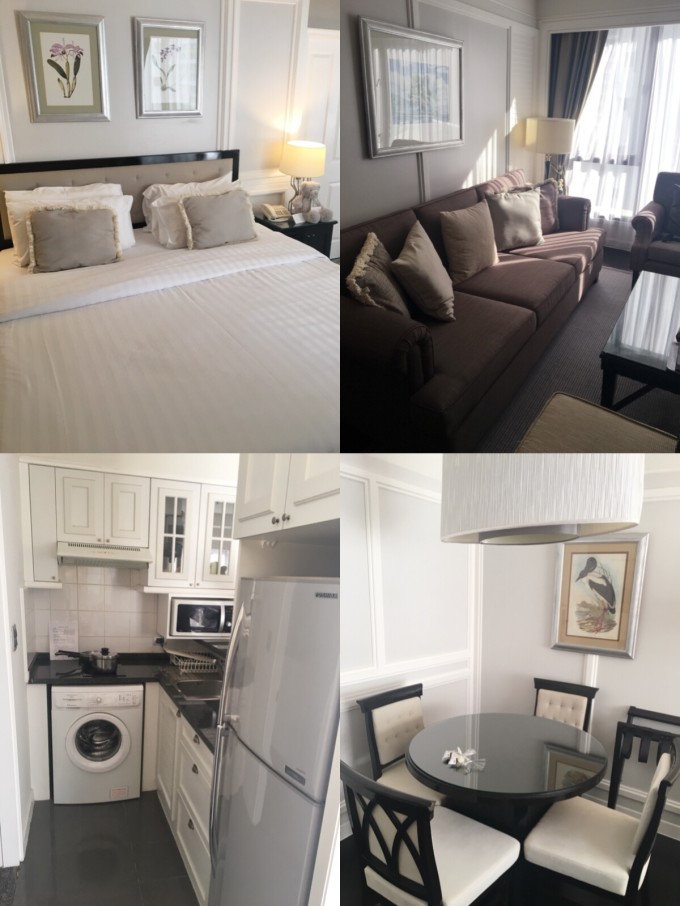 Bangkok /Siam/Cape House
This is an apartment-style hotel located at the chit lom station. There are many shopping malls nearby. There are Starbucks and 711 nearby. It only takes ten minutes to walk to the central world. The room is very large, with a kitchen, washing machine, microwave oven, the only thing there is no baby cot, but the bed is wide enough, but the bathroom is slightly outdated, everything else including breakfast is very good, there is a bear doll in the room that you can take away.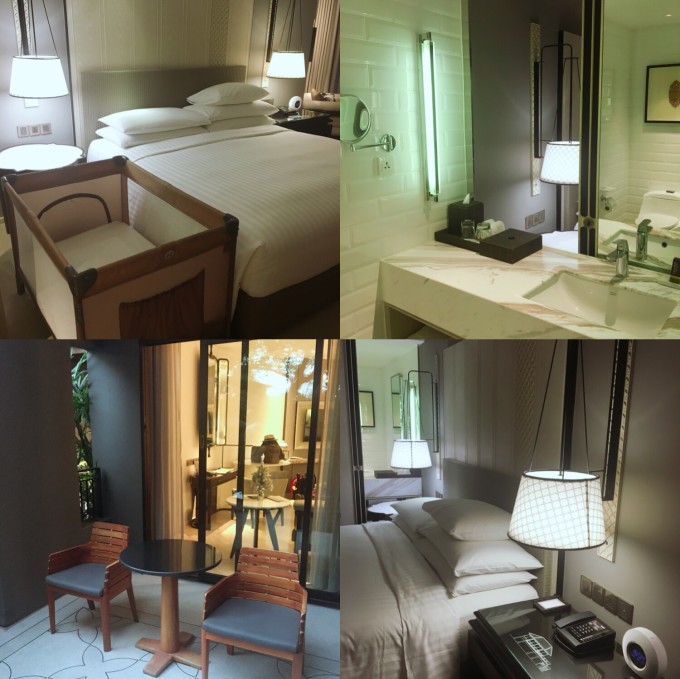 Hua Hin Marriott Resort & Spa
Hua Hin/Marriott
is a high-end atmosphere. The interior garden design is great, the swimming pool is large, the beach is good, there are also children's playing area and small indoor children's activity center. There are two restaurants for breakfast, one of which is very large. Rich, small and exquisite just by the sea, it's very pleasant to watch the sea while eating, and the service is also attentive. It only takes five minutes to walk to the mall. Because of the New Year's Eve that night, the hotel also held many activities, beach parties, cocktail parties, fireworks shows, all kinds of foreigners, too busy.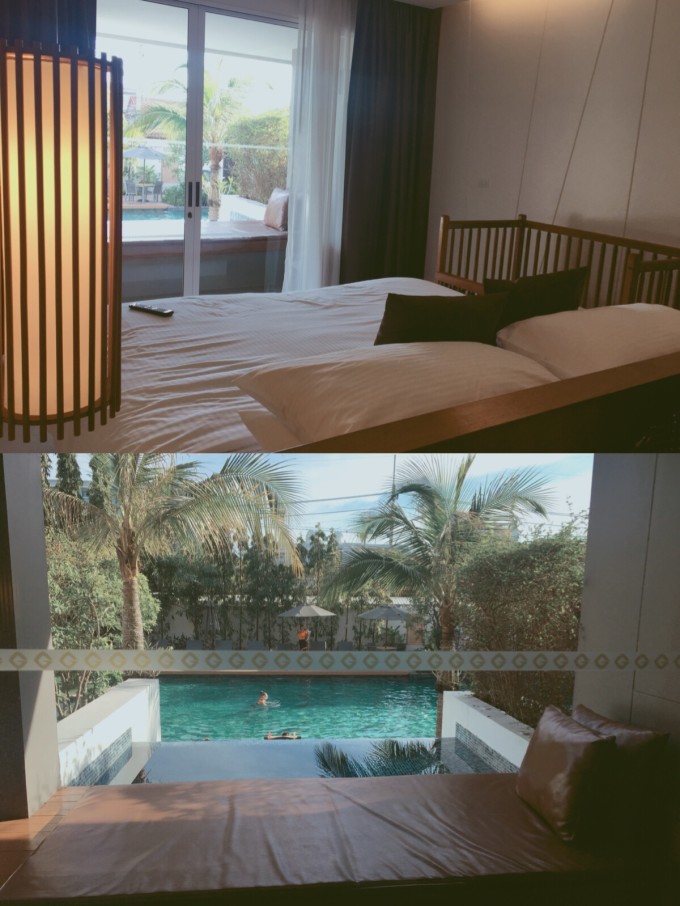 G Hua Hin Resort and Shopping Center
Hua Hin/G Hotel
G is on the other side of the road, so it is not close to the sea and does not have its own beach, but it is also very close. This hotel is also within walking distance to the shopping mall. The room is not big, but its bed is oversized. I feel that it is more than enough to sleep three people. The crib is also big. The balcony outside the room has a small swimming pool and lounge chairs. It's great. The balcony can lead to the hotel pool, which is very convenient.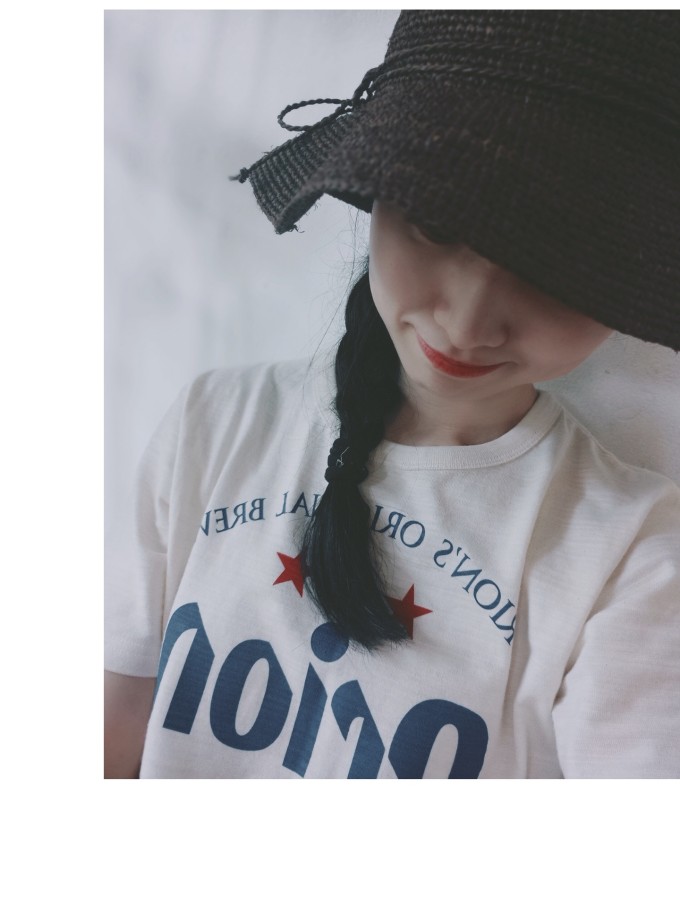 Airport transfer
taking into account the child, baby car, luggage, and ultimately chose the book shuttle bus machines, cars are booked this trip to Sri travel hornet's nest in a given that a bit expensive, but customer service Still very responsible, I think the service is good, and overall I am very satisfied. Pitsuwan and the city airport from the traffic jam is not very fast, half an hour, and the Thai driver itself is like a maniac is fast.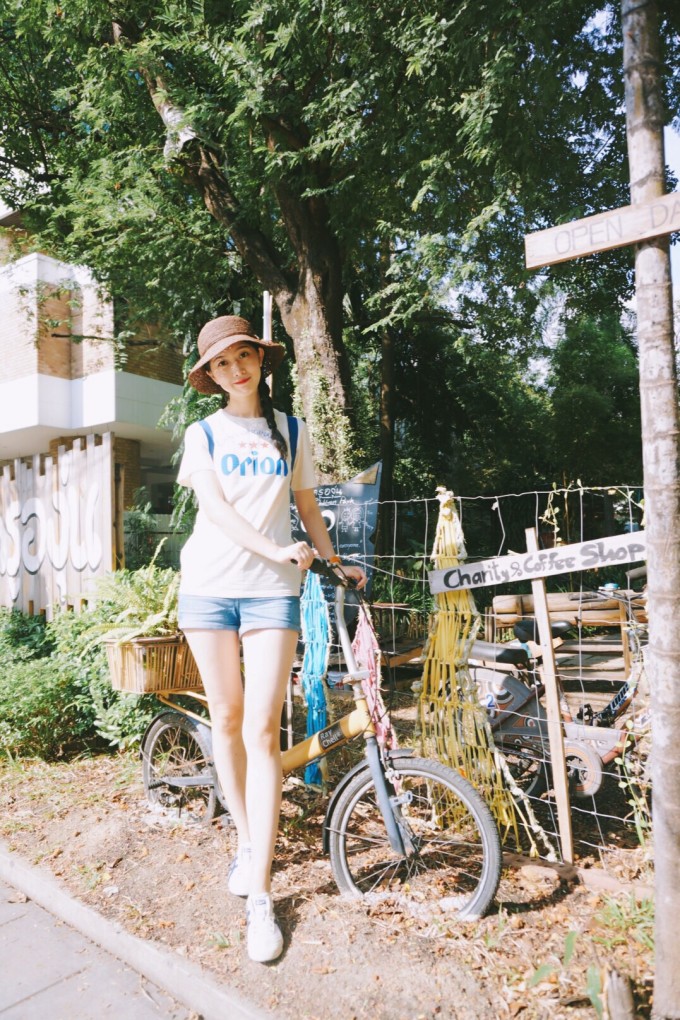 Bangkok
Bangkok - Hua Hin
choose a chartered same, time, speed, condition is also good, originally three hours away, and from all two and a half hours on the course, which also has a relationship with the travel time, surely we all know Bangkok Traffic jams, so all my travel time this time is to avoid the peak period, there is almost no traffic jams, very smoothly.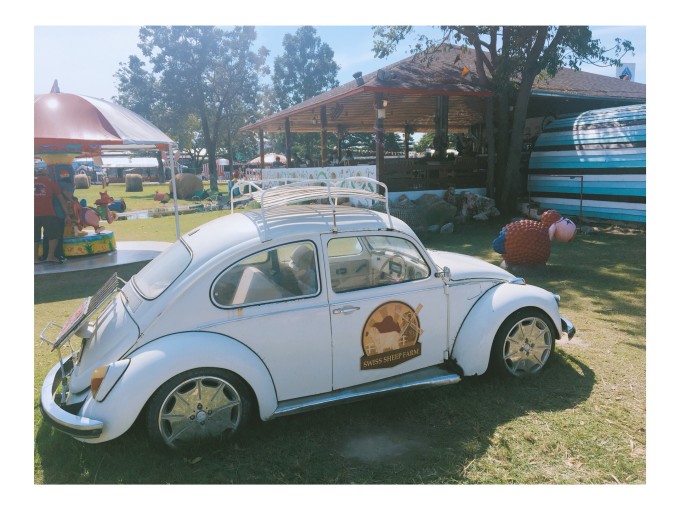 Little Swiss Sheep Ranch
Hua Hin day trips
in Hua Hin arrange a day out to play two spots, when Hua Hin has a lot Lanhuo chug car, but I think that it is less secure, looking for a normal vehicle, in fact, Hua Hin There is a small pavilion on the side of the road with a lot of car information, but I didn't pay attention to it before. You can walk more when you have time to see it. I ordered it at the front desk of the hotel to save trouble. It's more expensive. Toyota's five seats The car is air-conditioned, the driver is very good, and the car is clean. It will cost 1,600 baht for six hours.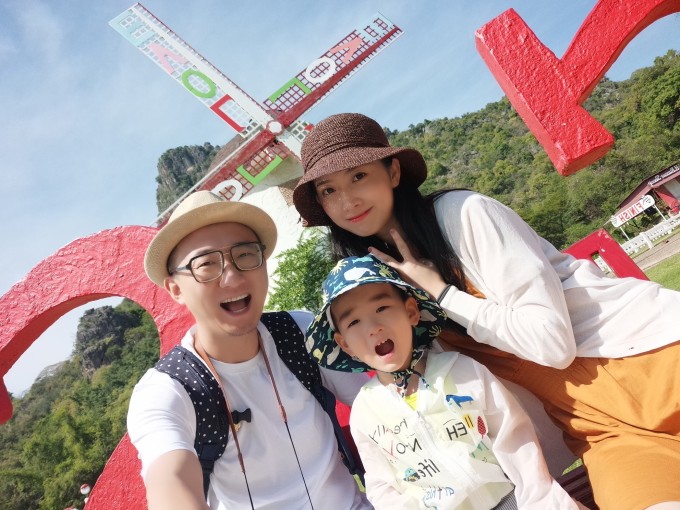 Little Swiss Sheep Ranch
Weekday travel
I like to find hotels in the nearby place to go, so basically go out on foot can be resolved in Bangkok played two cars are using grab this software, it is convenient to pay on the show car called the amount of That is, I have taken the BTS once, and the speed is indeed fast, but it is not recommended for families with strollers. In some places, there is no elevator, which is inconvenient.
Attractions/Explore Shops/Night Market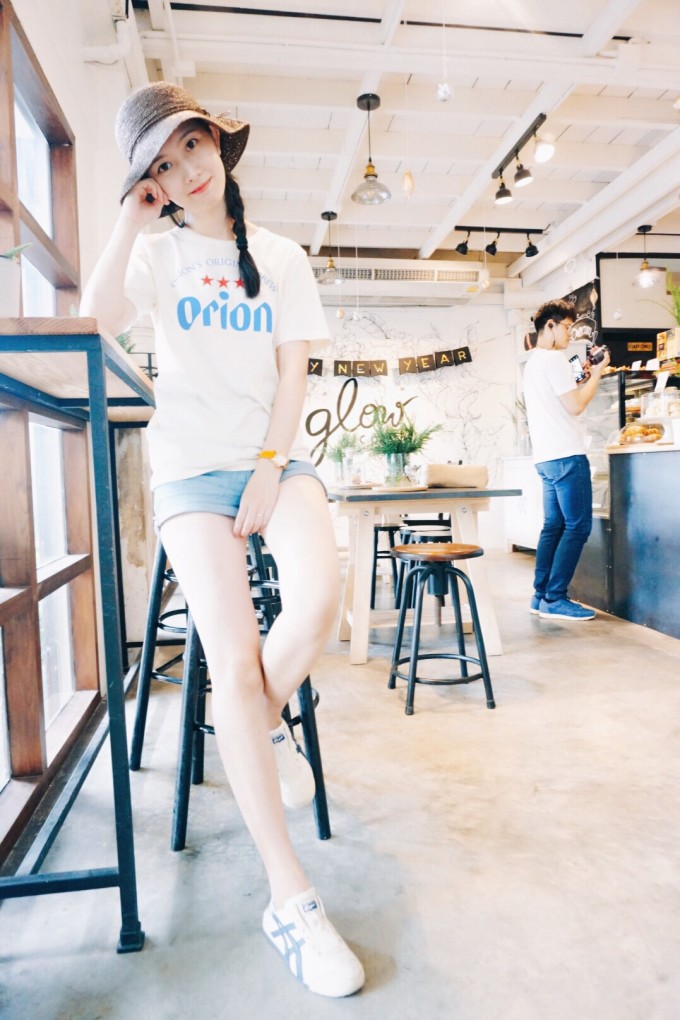 Bangkok


There is a Thong Lo station at Bts in Thong lor Thong Lo District, Bangkok. There are many online celebrity shops, coffee shops, and restaurants in this area. If you live here, it is really suitable for leisurely strolling around, eating, drinking, and taking pictures. This is how we spent the first day of our trip.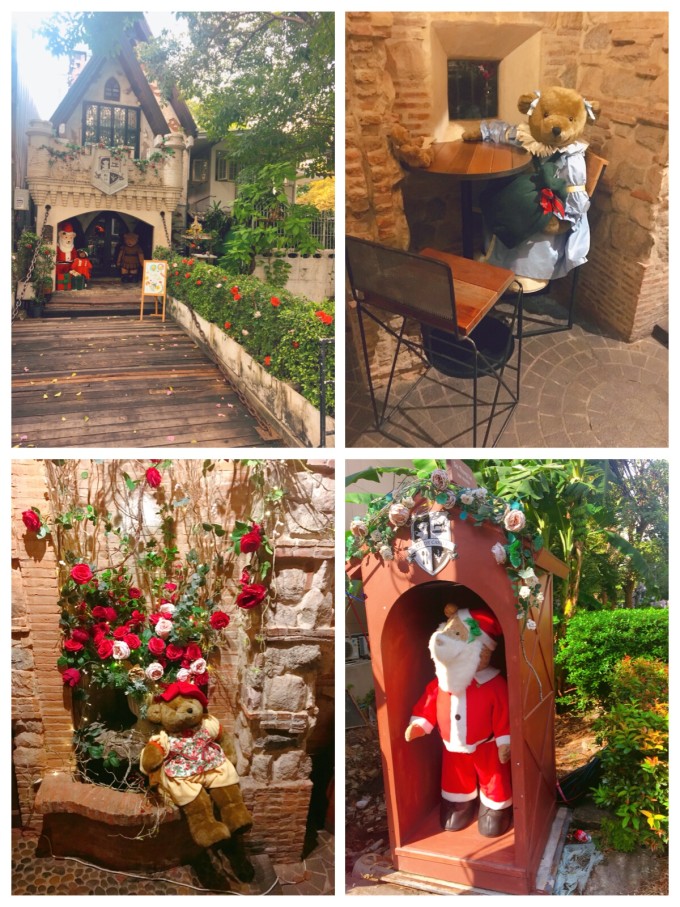 Teddy Castle, Bangkok,
the bear castle is in Thong Lo District, very close to our hotel. Most shops and cafes in Bangkok are open at 10 o'clock, so we strolled over in the morning. It is highly recommended for those with babies. Family, super cute, a lot of bears, cosplay, and crafting. The castle atmosphere is filled with desserts and drinks. Adults have a 100 baht ticket, but if you buy something, you can offset 100, but It must be bought around the bear. Ordering is not counted. I bought them. The workmanship is very exquisite and beautiful. You can buy clothes and shoes for the bear to match it yourself. The inside is good for taking pictures.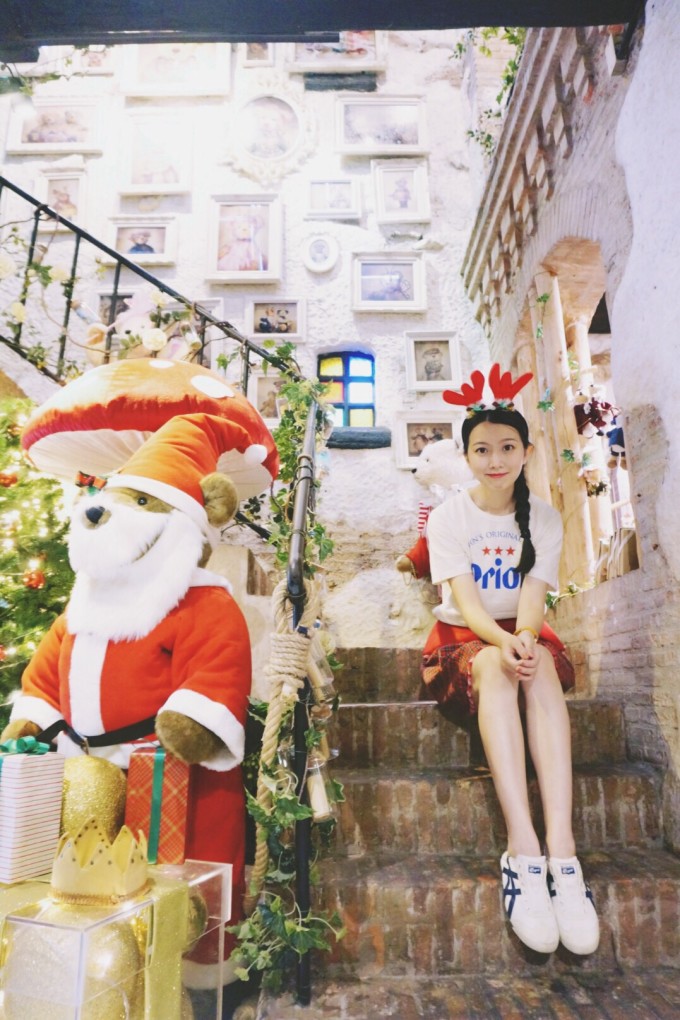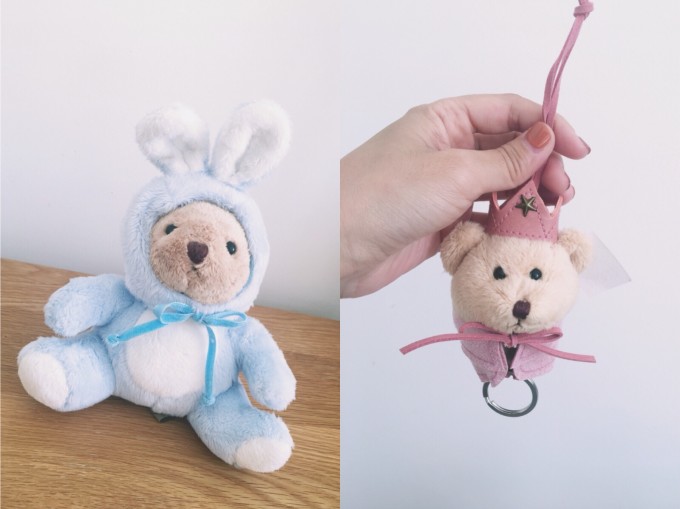 Bangkok SeaLife Aquarium
I like to see the Aquarium very much, and I can't miss it with children. Although I have seen a lot of them everywhere, I think each one has its own characteristics. Bangkok of this position is very special, it actually opened in the ground floor of the mall, is the name Siam Paragon shopping district Ding Ding friends, so it really should not be too easy stroll, I was ahead of online shopping ticket exchange site , The door opened at ten o'clock, there were few people, the area was not very large, we came out in more than an hour, but the inside is very beautiful, the impression is very deep is the design of an underwater Buddha, and the other is the turtle area. The souvenirs are also very nice, I think they are very suitable for families with babies

And there are a lot of food upstairs, after watching the aquarium, going out to eat, and shopping after dinner, it's perfect, haha.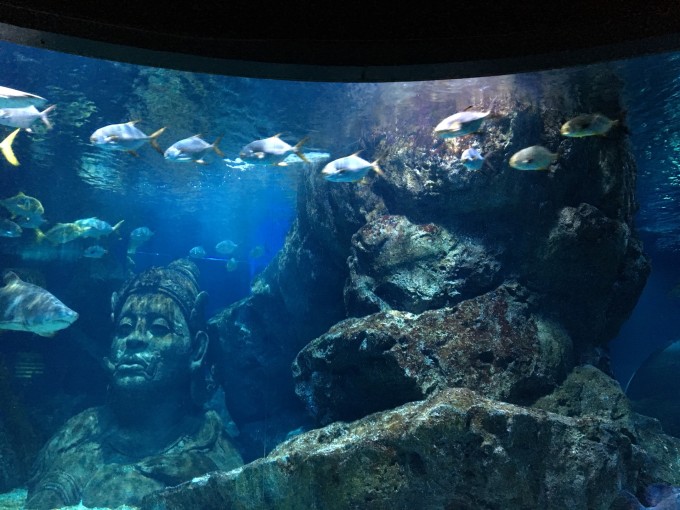 Siam Ocean World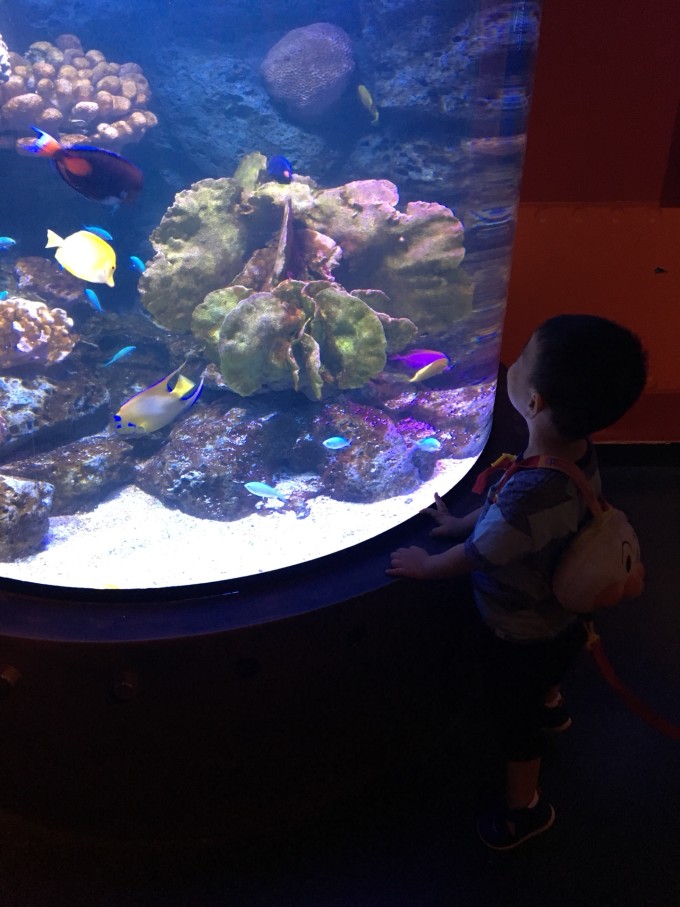 Siam Ocean World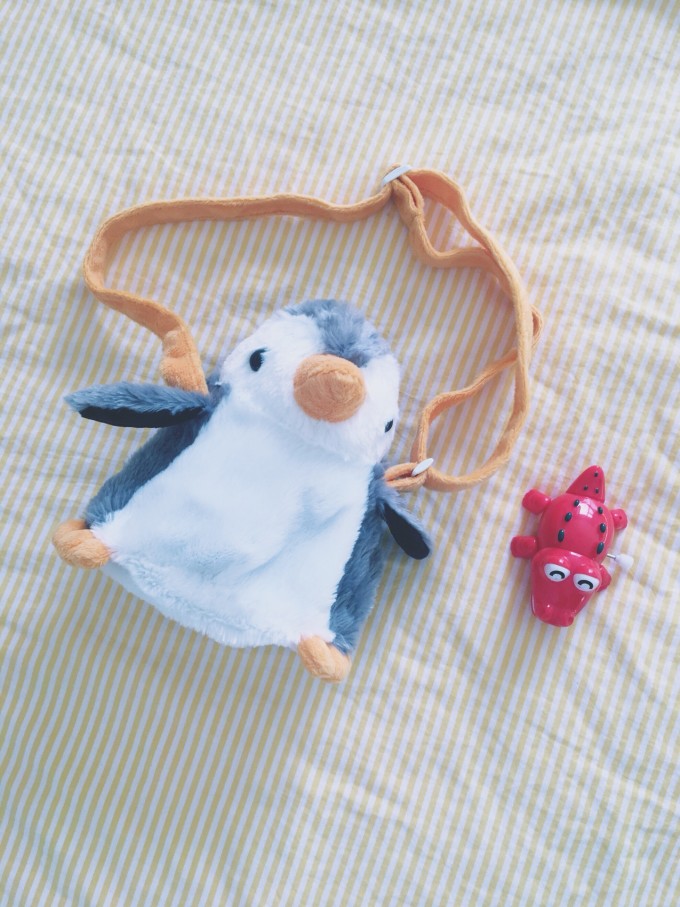 Bangkok Ferris wheel night market is
arranged to go shopping in the Siam business district during the day, so I took the BTS directly at Siam Station to the pier at 4 o'clock in the afternoon, and then took the free ferry to the night market. Elevator, and it's not convenient to get on and off the boat, but the overall situation was smooth. I didn't wait for a long time for the boat. The reason why I didn't take a taxi was that there might be traffic jams at the time, but when we returned to the hotel, it was about eight o'clock. Very fast, no blockage at all. The excitement of the night market in general, but the victory in a very clean and orderly, there are many restaurants, shops but a lot of Datong little different and the price is slightly higher, a spacious layout is not crowded buzz, so come with children is very appropriate, as well as Oh amusement park, tiger treasure and I finally sat carousel super happy, I also love to sit, ha ha we are in a restaurant eating dinner, as well as singing, especially feel.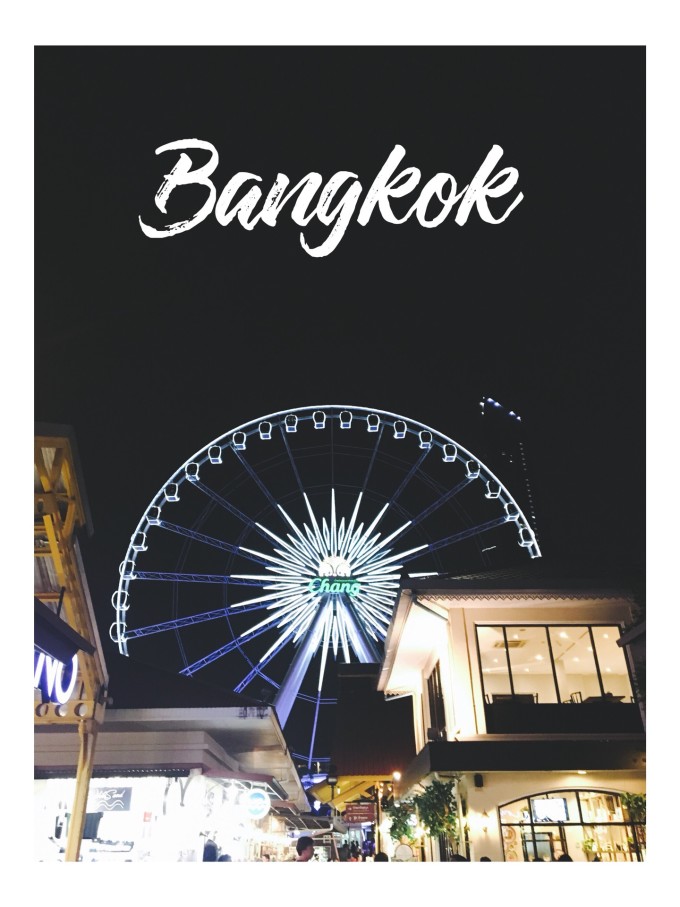 Bangkok Riverside Night Market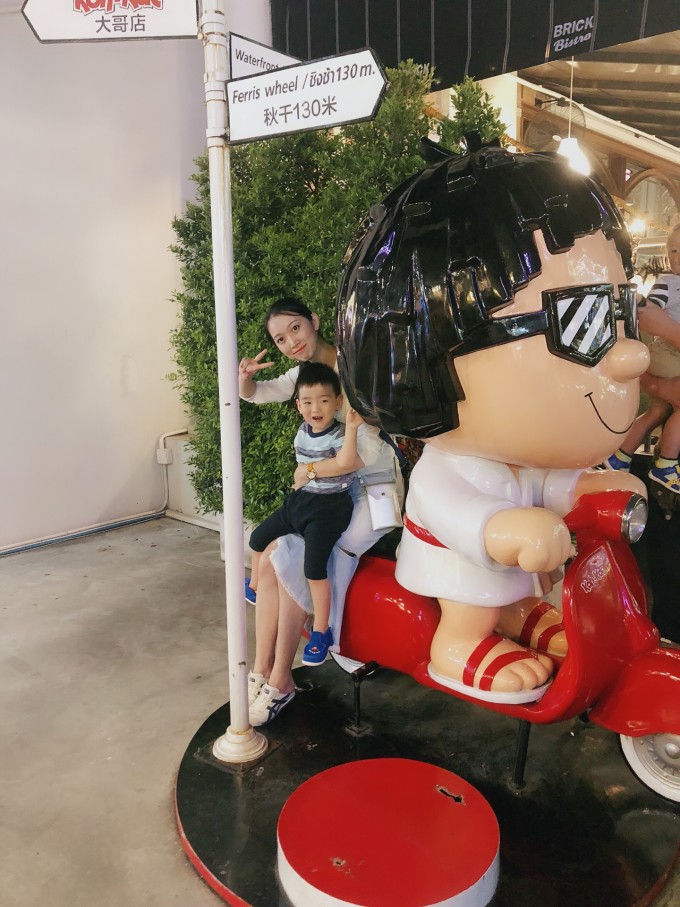 Bangkok Riverside Night Market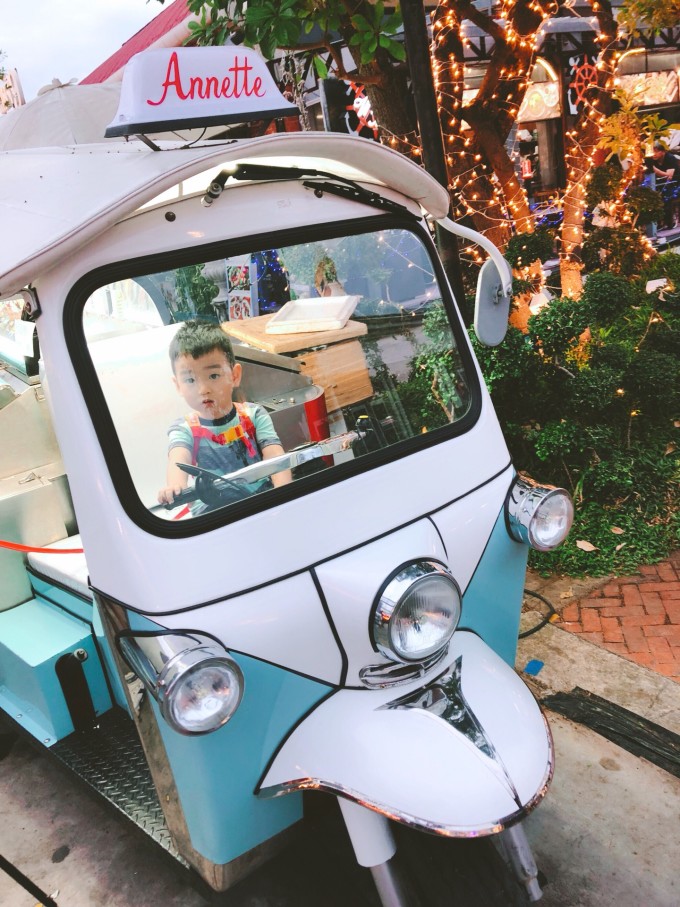 Bangkok Riverside Night Market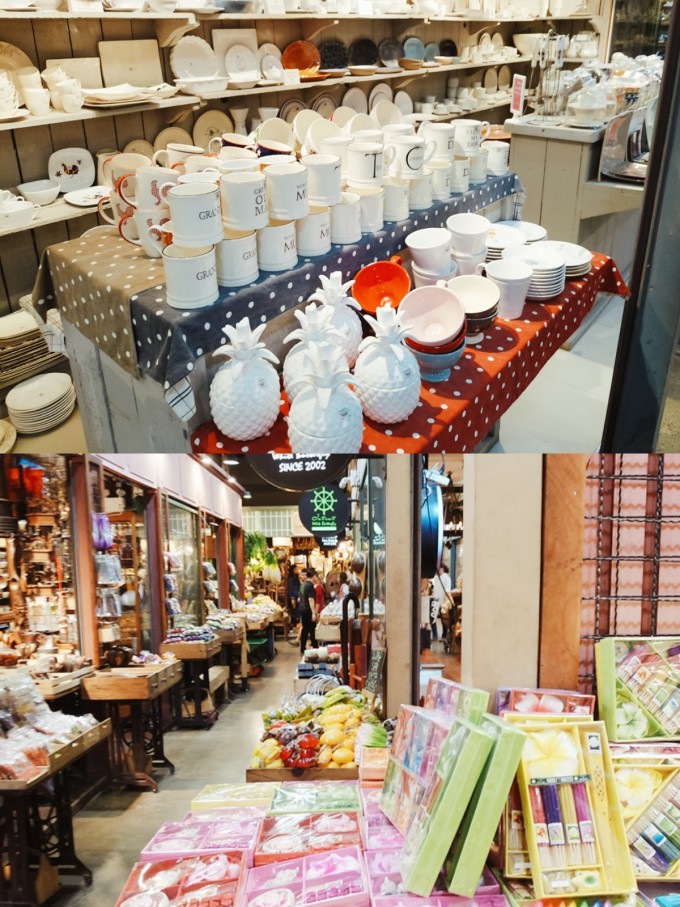 Bangkok Riverside Night Market

Hua Hin Beach
Hua Hin itself is a super place to rest for relaxing, perhaps the New Year because of it, Europeans and Americans come here a lot, followed by South Korea and the Taiwan people. In fact, its seawater is very ordinary, but the beach is still very soft. The most important thing is that there are few people. I said that there are many Europeans and Americans, but compared to the people I see, Hua Hin It's still a small place, so it's not crowded, it's really relaxing. There are many resort hotels here. There is a big shopping mall in the city center, where horses and chickens are everywhere. The temperature was 26.7 degrees when we went. It's really comfortable, it's a complete holiday. Marriott we live by the sea, so want to go play sand, the beach can also horseback riding, but also a very special experience, because from Bangkok close, so bring their children up really recommend, tiger treasure playing very happy.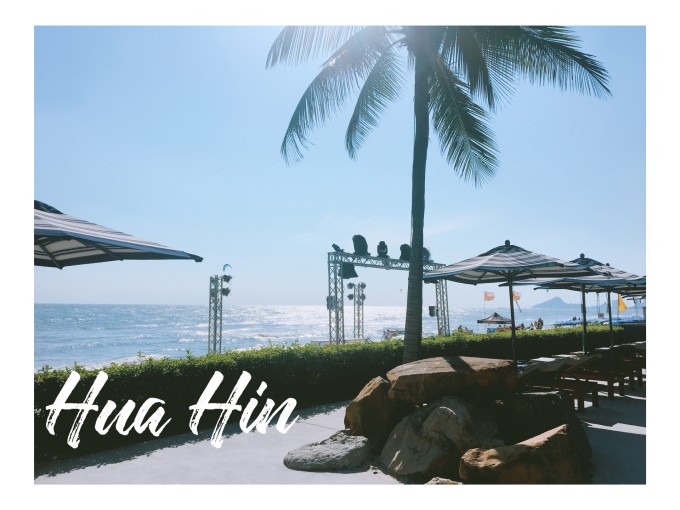 Hua Hin Beach
Hua Hin Beach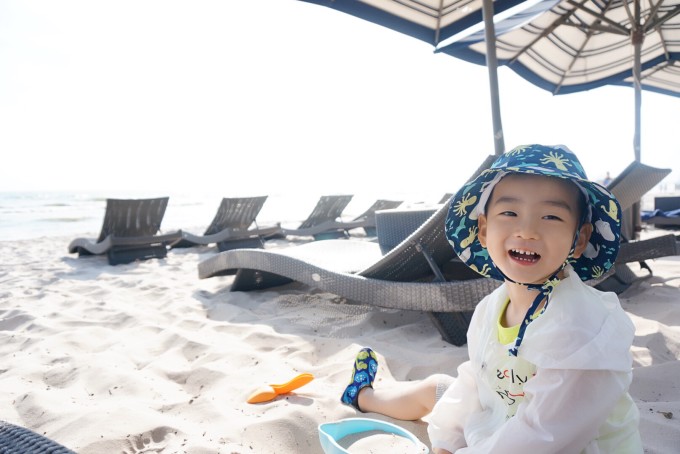 Hua Hin Beach

Hua Hin Zen weekend night market
whether in Bangkok or Hua Hin night market are sure to experience the local specialties, to Hua Hin That day is Sunday, I can just visit this night market that is only open on weekends. The night market is very large and very atmospheric. There are performances and some artworks. There are so many delicious foods, so it attracts so many people. It is very lively. I just hate myself for not having such a big appetite. I'll be full after eating a few, but I think there are dozens of them. If you want to buy something delicious, you need to change the cash into paper coupons, and then change it back to cash if you don't use it. Cash is used for those clothes, jewelry and gadgets in the non-dining area. I really like this night market.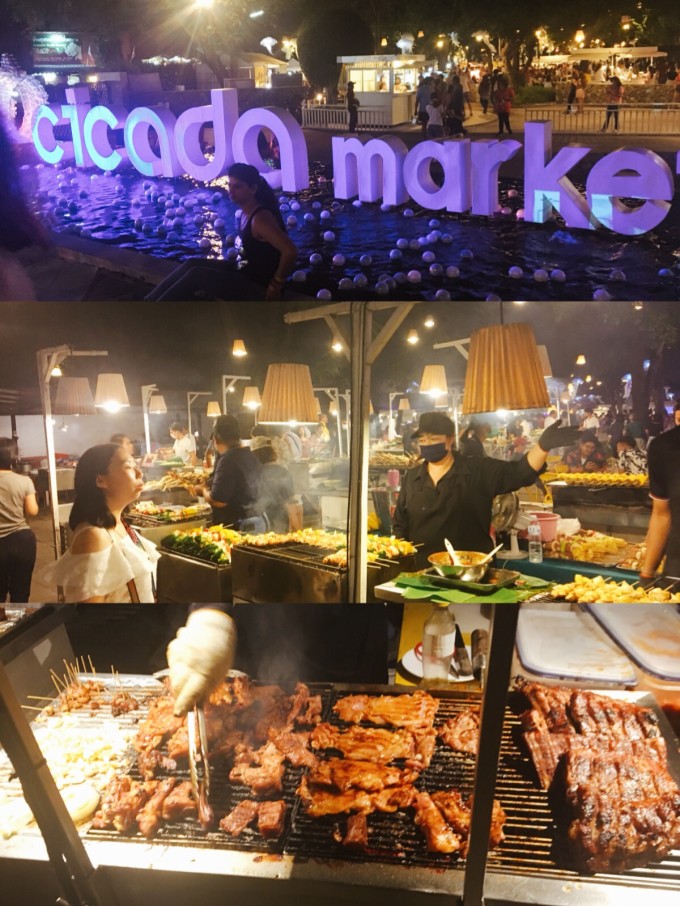 Zen weekend night market

Hua Hin Little Sheep Ranch
is really cute. In fact, the place is not big, but it is full of childlike innocence. I like small animals, not to mention Tiger Bao. Feeding lambs and rabbits. Hey, I'm so happy I fly, the layout inside is also very small and fresh, the photos are particularly beautiful, it is more sun-dried, you must do a good job in sun protection, recommend to friends big and small who like small animals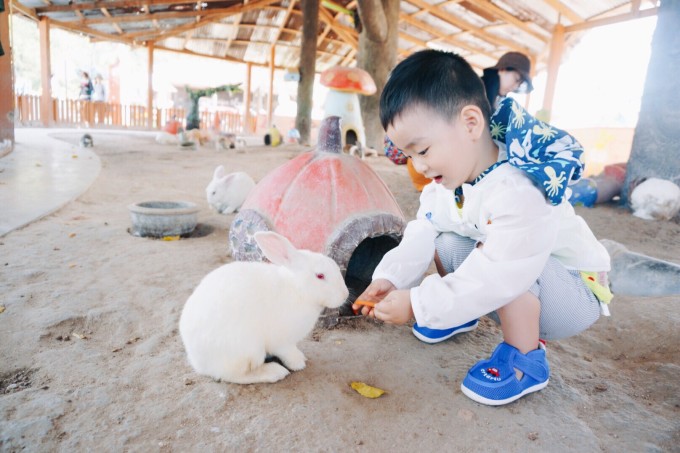 Little Swiss Sheep Ranch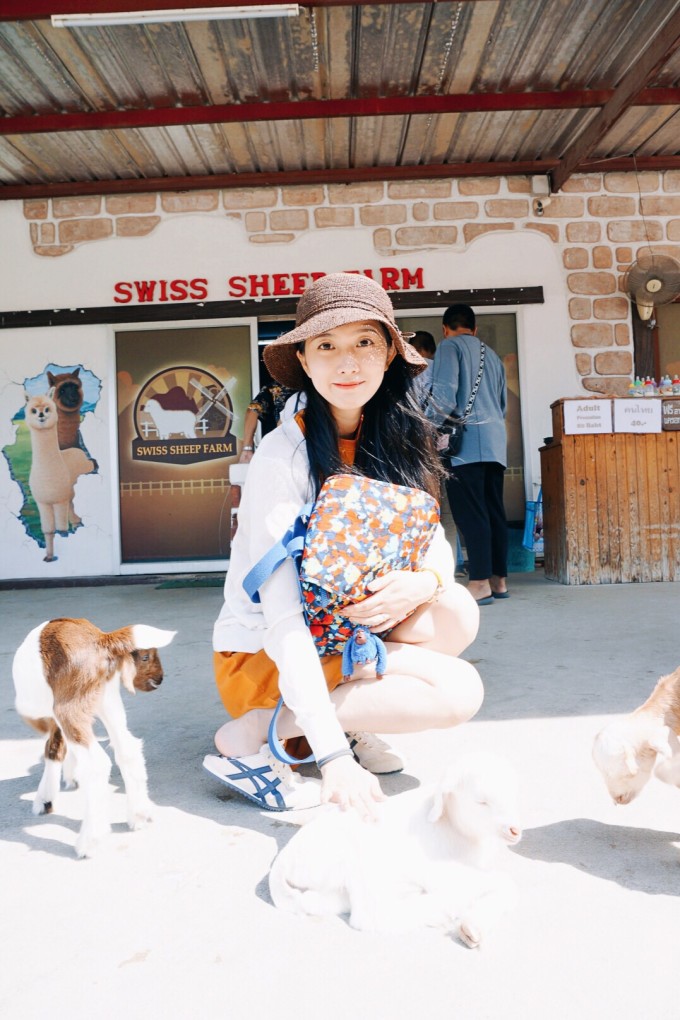 Little Swiss Sheep Ranch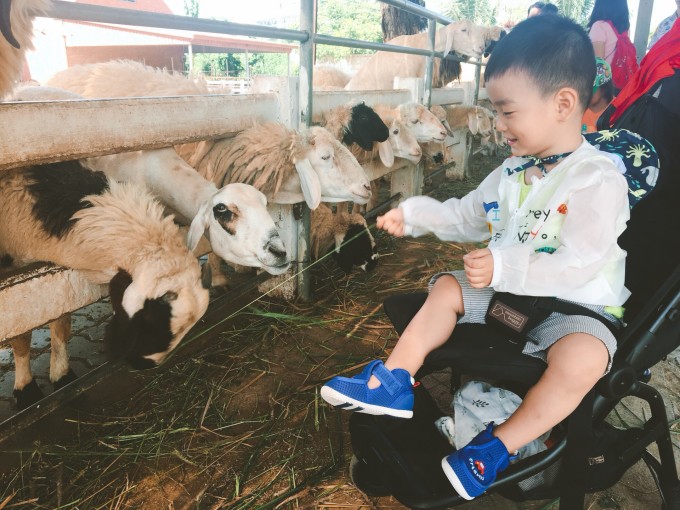 Little Swiss Sheep Ranch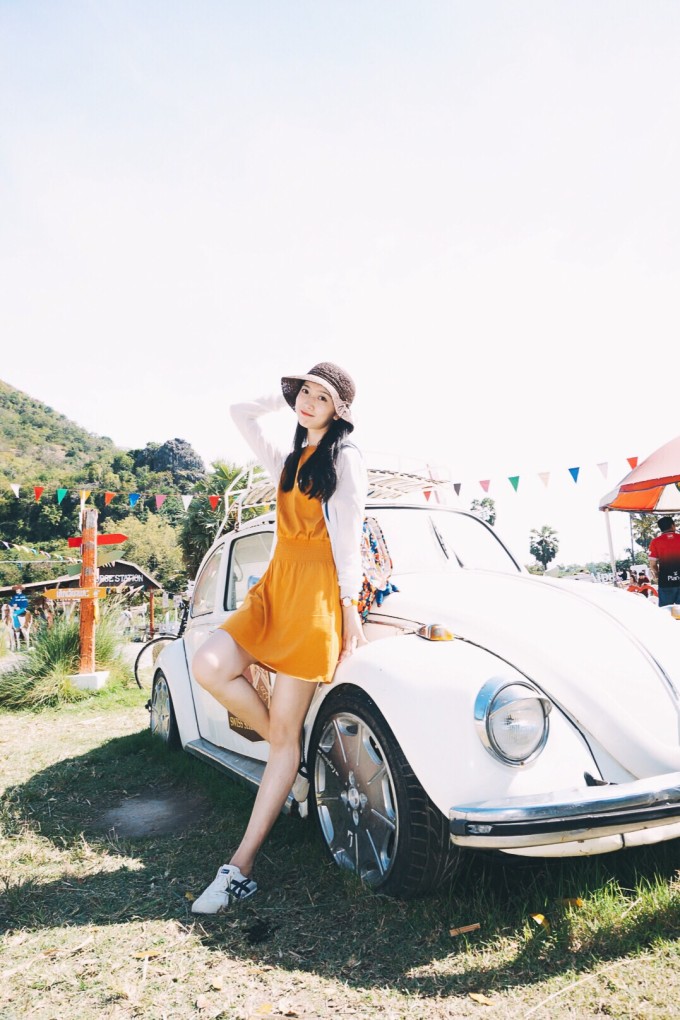 Little Swiss Sheep Ranch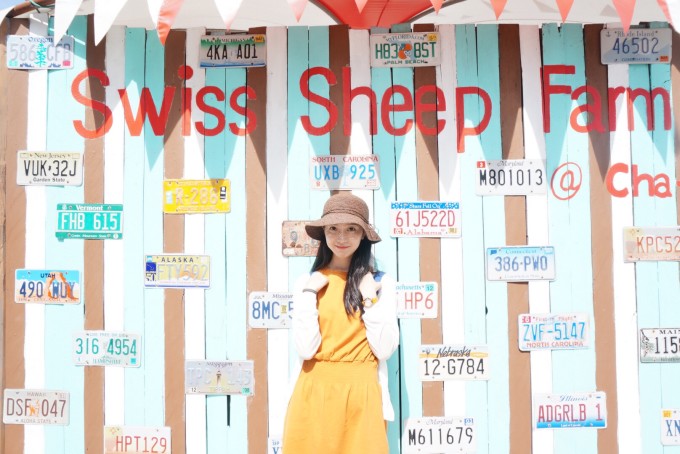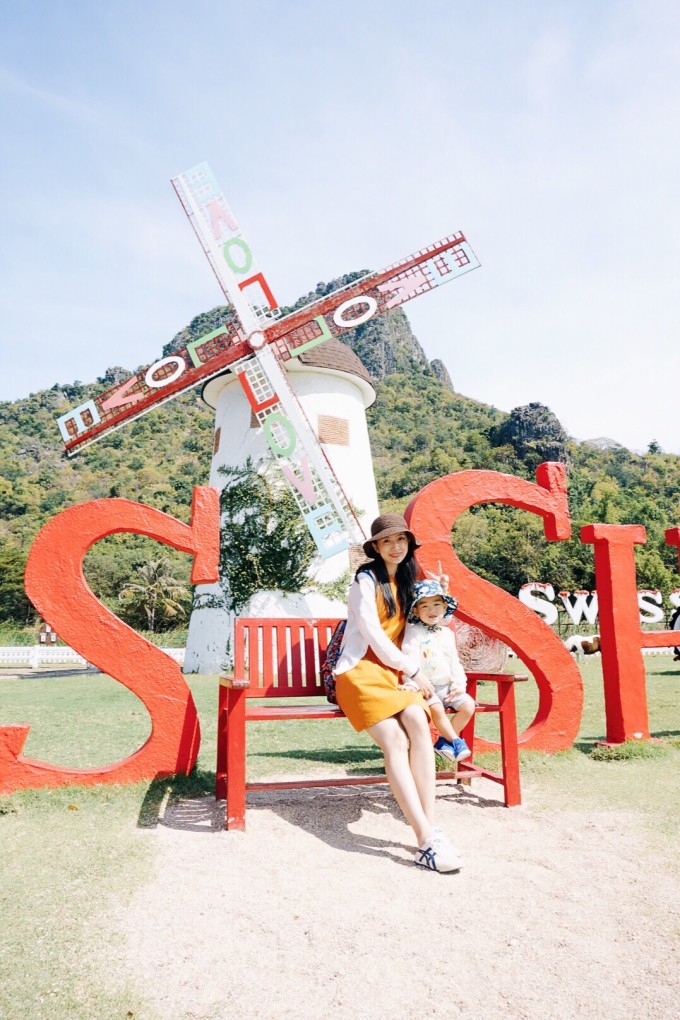 Little Swiss Sheep Ranch

Hua Hin SeenSpace is
a literary and fresh Internet celebrity complex. Many people come here to take pictures. It is really suitable for concave shapes. There are several small shops selling clothes, cultural and creative, and bags. There is one when we go. Small bands are performing, and there are some restaurants and coffee shops. It is said that it opens at noon. The most popular restaurant is Oasis, which is open by the sea. Yes, this space is by the sea. I will stay in the restaurant for a while. In the gourmet chapter, elaborate. Anyway, it is suitable for literary and artistic youths. Come over at noon to have a meal, take photos, and sit in the coffee shop in the afternoon, and the time will pass comfortably.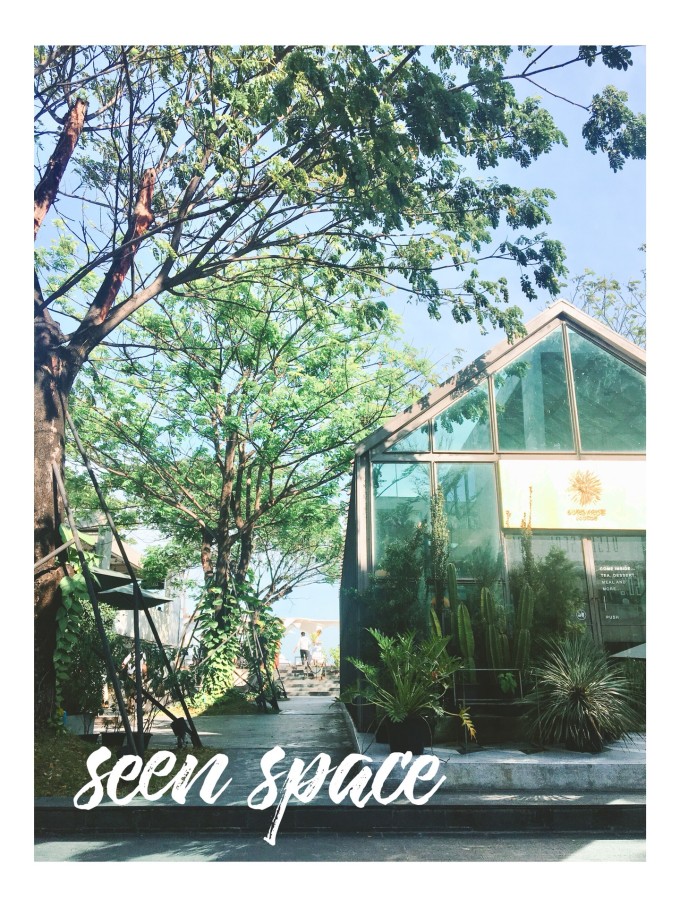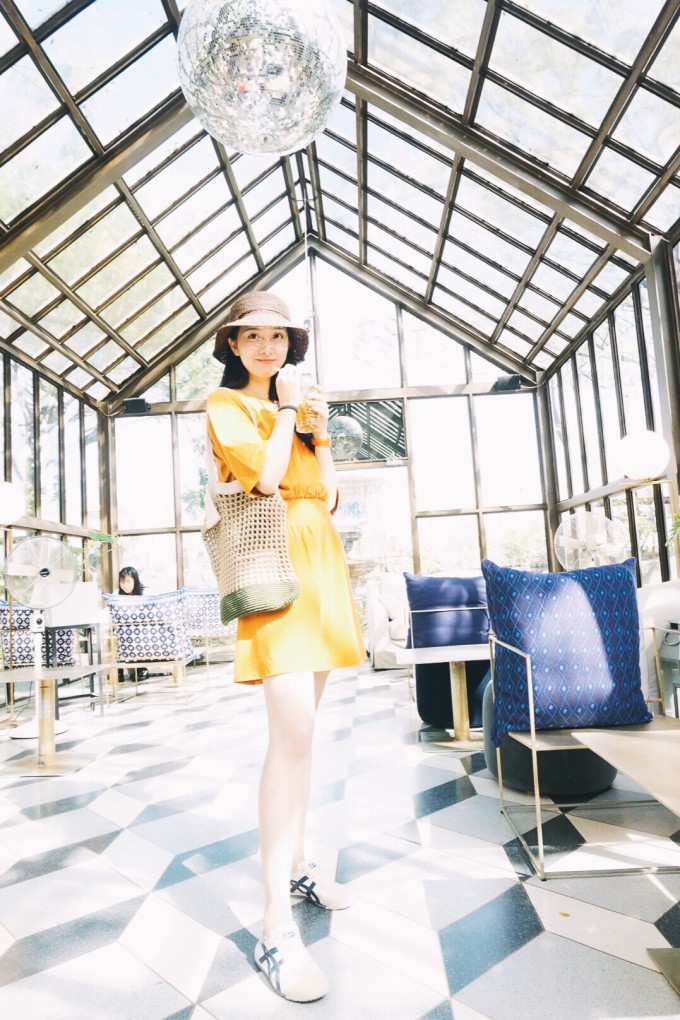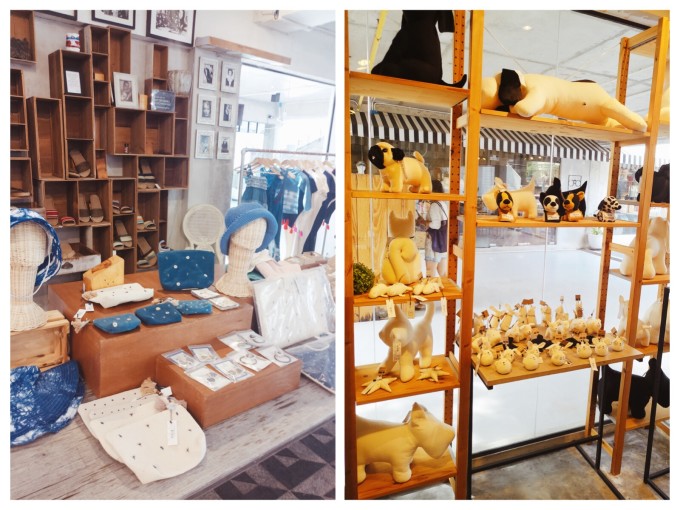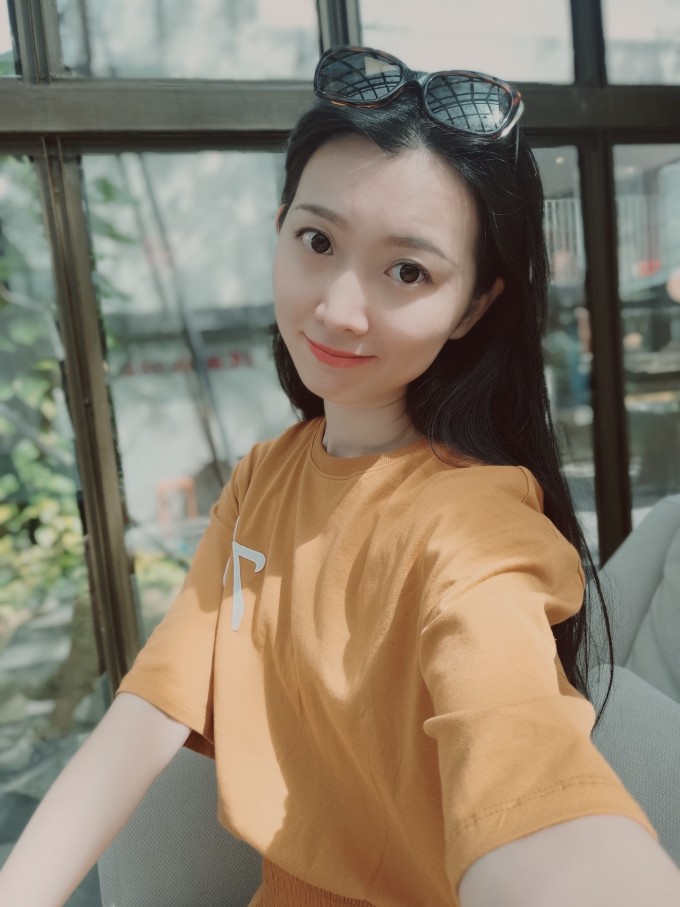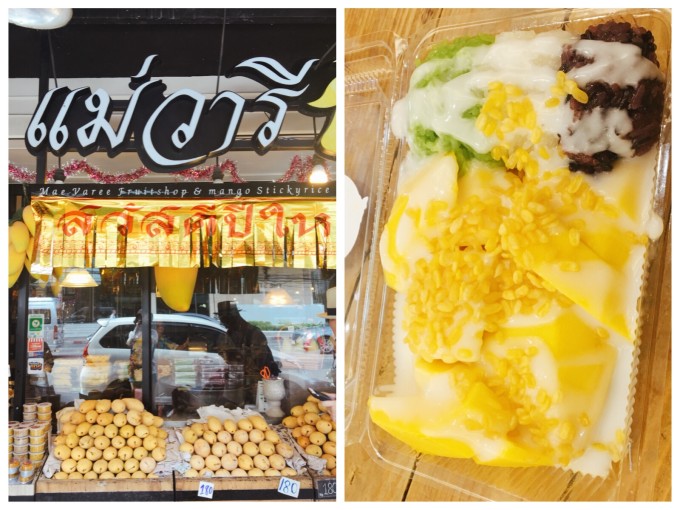 Bangkok mae varee net red mango rice
to Thailand, of course, to experience the mango sticky rice friends, because they live in Thong Lo, so we came to this store net red punch, and Menlian really not obvious, is a very common fruit shop Yeah, there are a lot of mangoes to buy. It is just a stall and cannot be eaten in the store. The mango rice is already packaged, and the price is more expensive, but the taste is really good.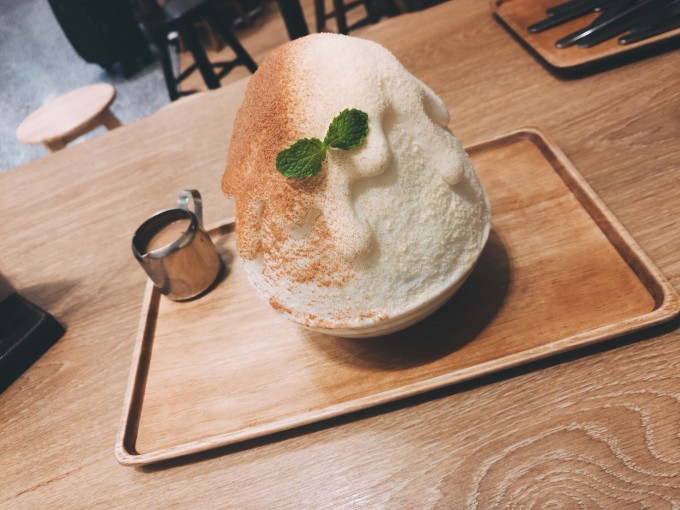 Bangkok After You Dessert Shop
This is a chain store. We went to the Central World store. We waited for more than half an hour. The store is not very big. But when I got my first bite, I really didn't think it was in vain. It's delicious, anyway, I haven't eaten the same in China. The taste is super rich, sweet and creamy. Although the price is higher, it is definitely worth it. You must go for it.

Bangkok's nara Thai restaurant
nara is also an online celebrity chain. The one we went to is also in Central World. There is no queue for those who go after six o'clock and the price is relatively high. I see that many people have mixed reviews of his home, but I think It's delicious, and the amount is quite large. It is a good place to eat Thai food.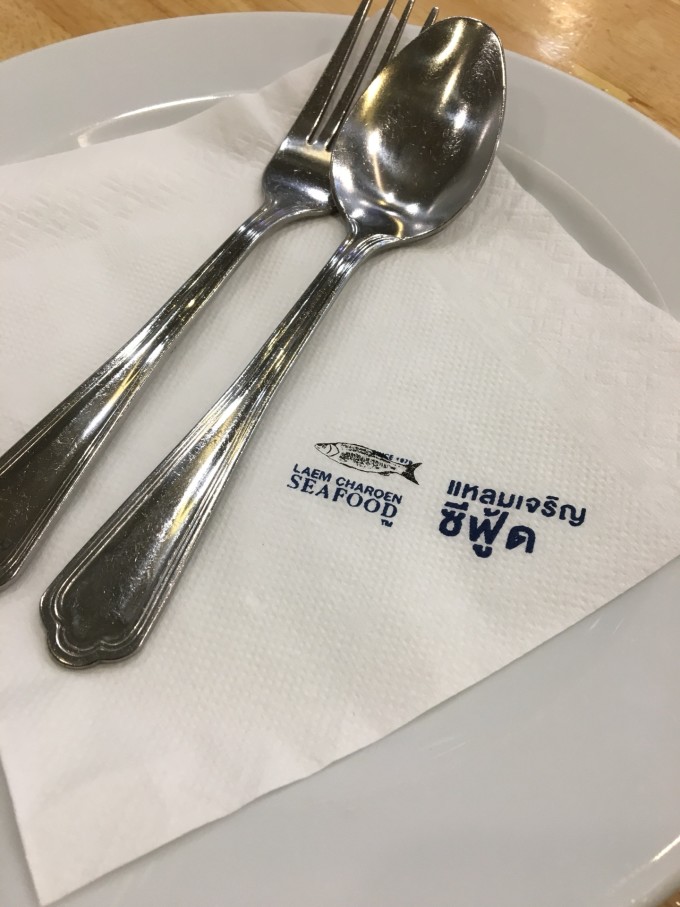 Bangkok LAEM CHAROEN seafood restaurant
, this is highly recommended, although nearly 200 yuan per capita, but the taste Michizane 's great, especially signs of bass, a big one, too delicious, fresh seafood it, the amount of foot , There is a lot of crab meat in the crab meat fried rice, you will not regret it when you come to eat it. We went to the Paragon store.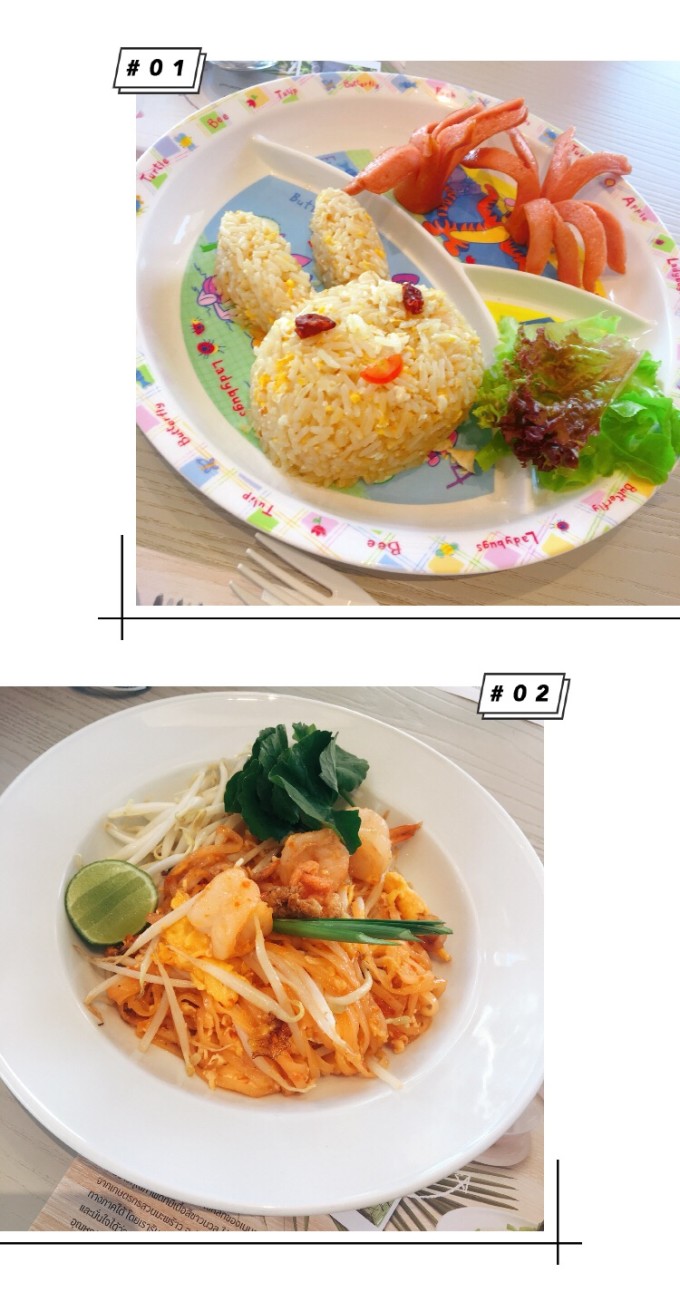 Hua Hin SP restaurant
this restaurant on the main road, a small white house, inside the decoration is very clear new dry clean, it is suitable for children up to eat, children's meals are designed great appetite, are some other fried friends , Rice bowls, the taste is good, and the products are also very beautiful. It is a restaurant with both appearance and strength.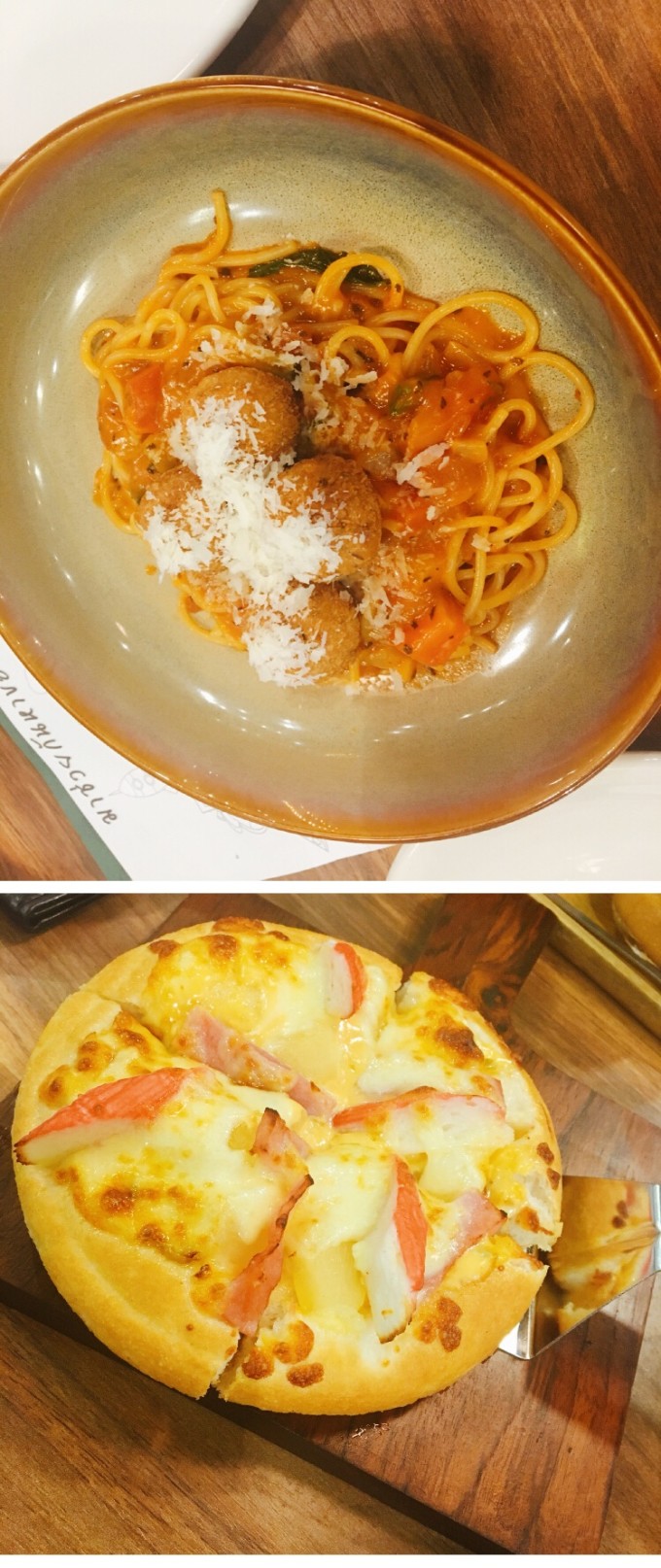 Hua Hin Pizza Company
This is a pizza restaurant, said to be a global chain, but I have never eaten it in China, it is really delicious, the key is that the price is close to the people, the pizza is very delicious, it is located in the market village On the second floor, kids love it too.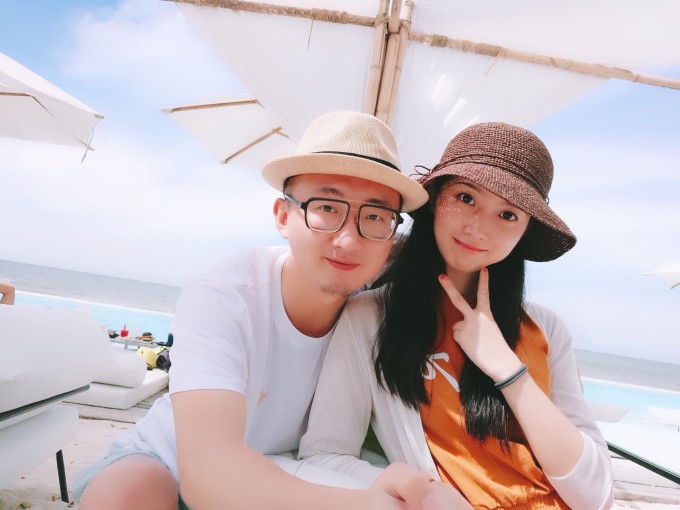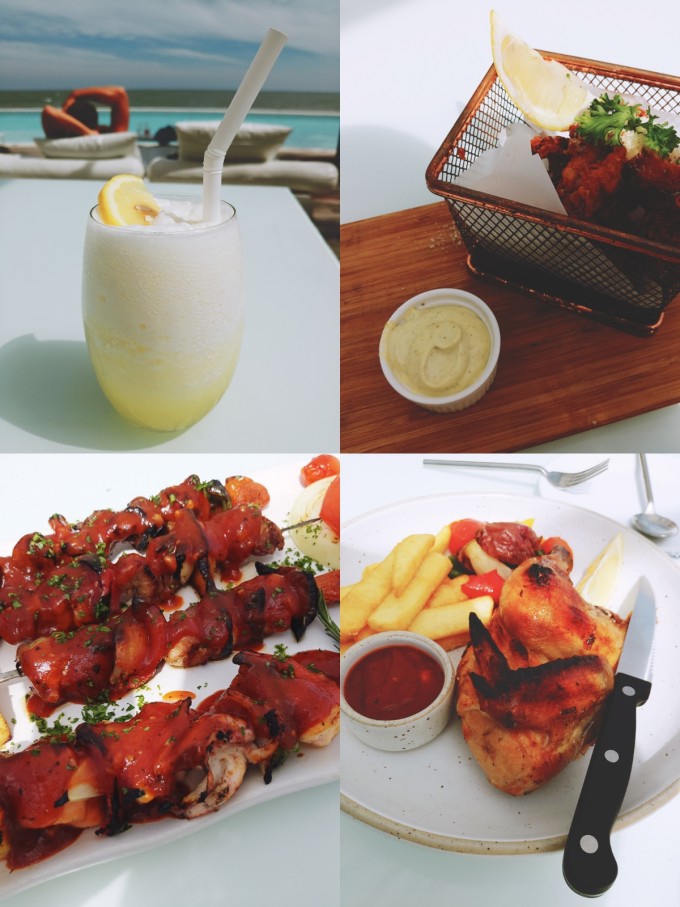 Hua Hin Oasis Restaurant
This is the Internet celebrity shop in SEEN SPACE that I mentioned earlier. It is very popular. If you go late, good seats will be picked out, because its home is on the beach by the sea, and all seats are open-air. There is a very romantic white curtain on the top of the head, but it can't effectively block the sun, so if you go late, there will be no more shady place. The biggest highlight of the house is an infinity pool set up by the sea, and then the pool side Set up a deck chair dining table, while eating delicious food, while looking at the sea, don't enjoy too much, Tiger Bao is just a happy little roast chicken blowing in the sea breeze

SIAM business district
Siam Square This area is a relatively mature large business district, with many shopping malls and various grades. What I want to talk about is its shopping mall decoration, which is so beautiful because of the Christmas and New Year festivals.
In Central World, we just went to eat and didn't go shopping much, but there was a children's play area in it, which was completely open, because it was free, although very young babies played for a while.
I think ZEN Department Store is relatively high-end. I went to the children's clothing area. The price is relatively high. There are many luxury children's clothing, but it has quite a lot of children's clothing brands.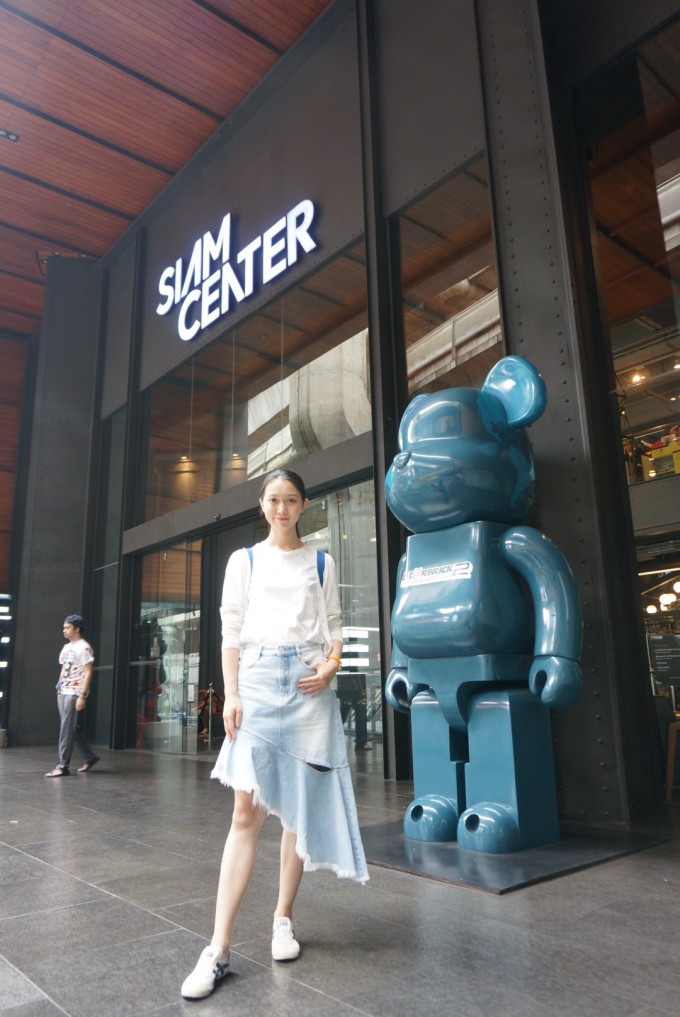 Paragon's words are my personal recommendation. It is a comprehensive shopping mall. It can be purchased in one stop, and basically meets all needs. Tourists can apply for a discount card at the service counter. The mall is on the G floor. the restaurant is very lively, fourth-floor Thai specialties souvenirs District, I am here to present to friends and family all under one roof, and Paragon is a direct refund of this waiting for me to speak in detail.
I think the shopping mall in Siam Center is suitable for trendy people and non-mainstream and individual groups. The decoration inside is also mainly black.
Siam Discovery didn't go around very much, but it feels like a shopping mall with a relatively Japanese style and a strong sense of design.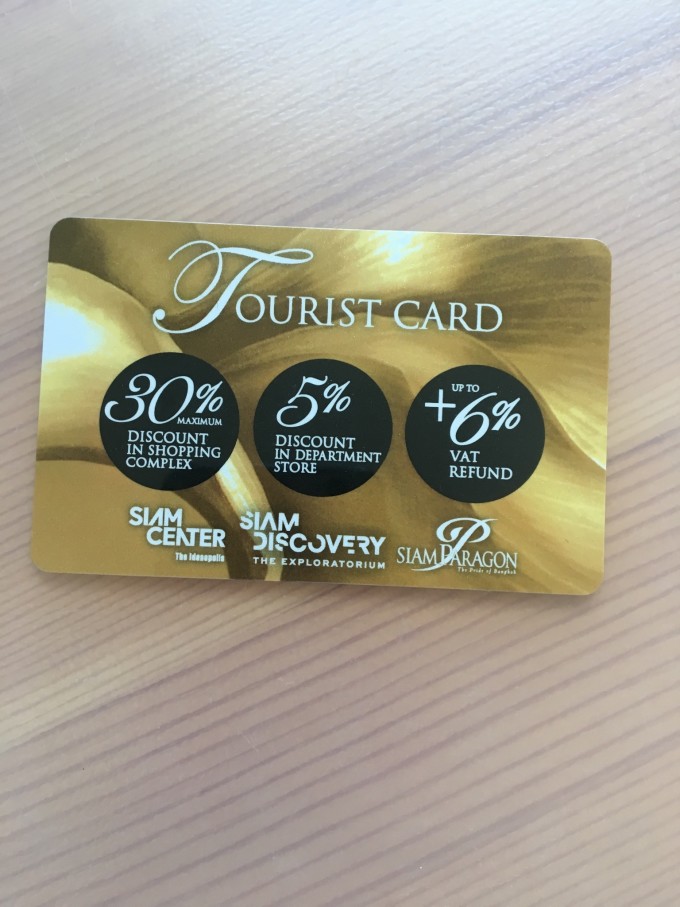 Siam Bole Palace
Siam Bole Palace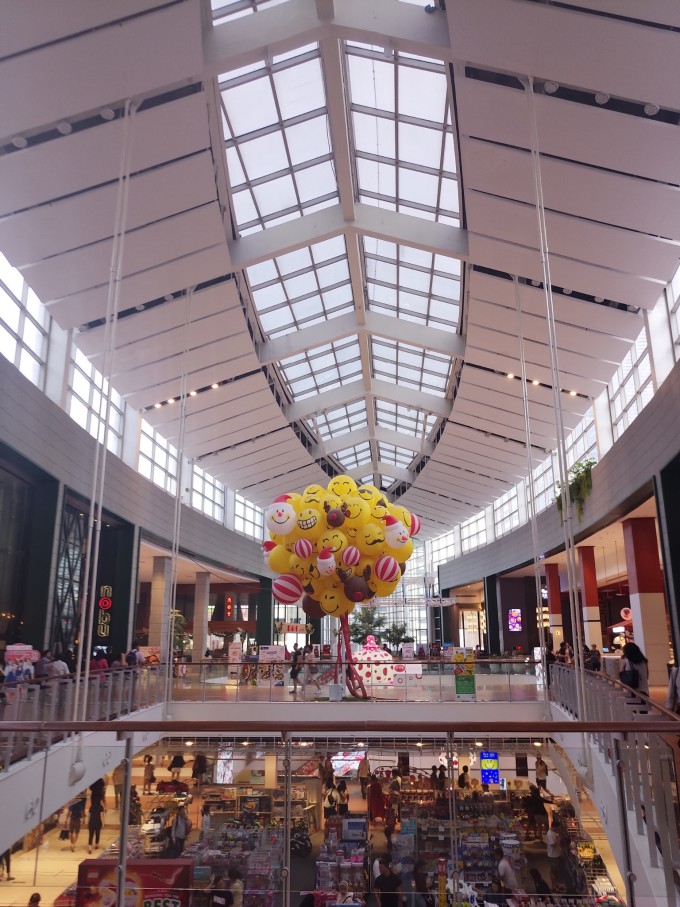 Central World Shopping Center
BIG C supermarket, I used to say that there were many people, but we opened the door in the morning on weekdays. There were too few people and walked around. The supermarket was indeed very big, and it was also a good place to buy gifts and food. The baby buys a latex pillow, then look at Wacoal's underwear. There are many styles in the supermarket, and the price is really cheap. There are also many small stalls outside the mall on the first floor. They are all good for shopping, as well as Lee and Levis's. There are some styles with great discounts in special stores. It is very suitable to buy some T-shirts.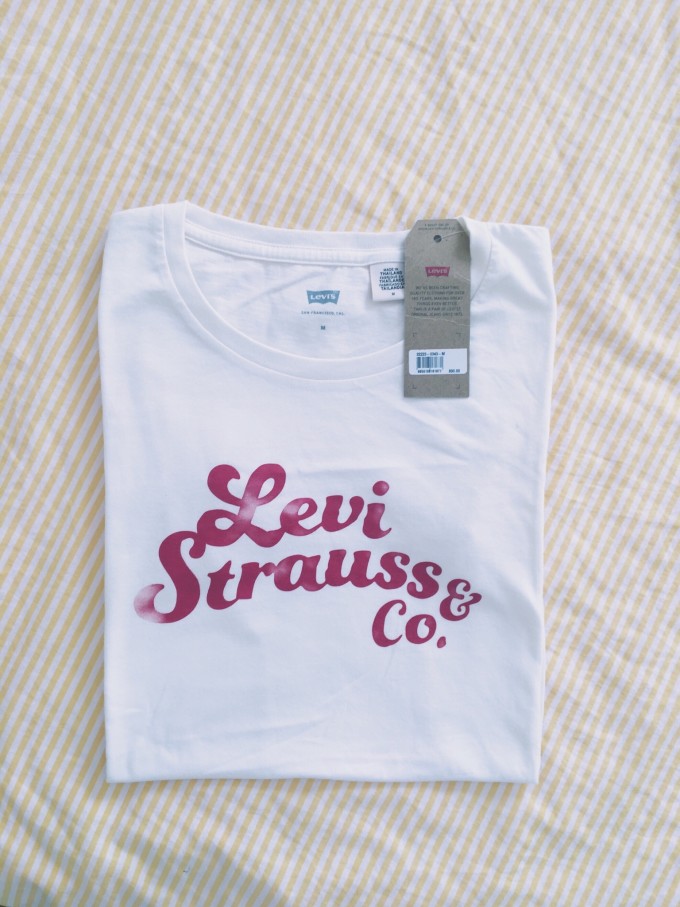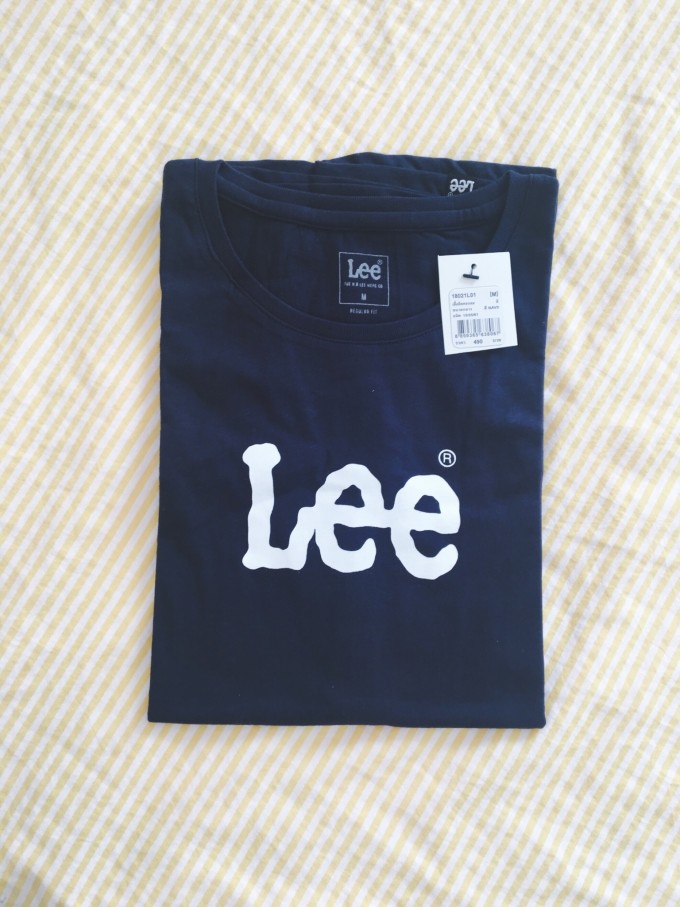 Hua Hin market village
this mall is the Hua Hin city center, very popular, because when we go to the New Year, it is particularly lively, super strong New Year atmosphere, there are a lot of performances, it is more popular, many restaurants, as well as Tesco supermarkets, Lee, Levis and Wacoal stores, as well as boots and Watsons, anyway, basic needs can be met, haha, if you cross the road, he has a flyover, the most important thing is to take the elevator to the flyover, and push The car is too friendly for the family.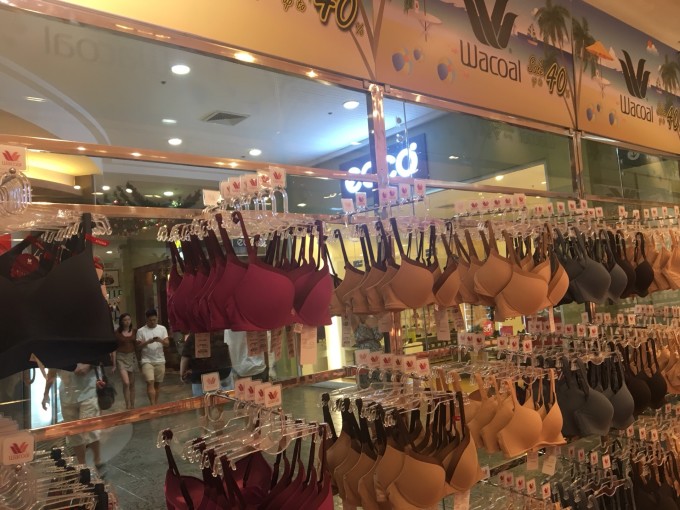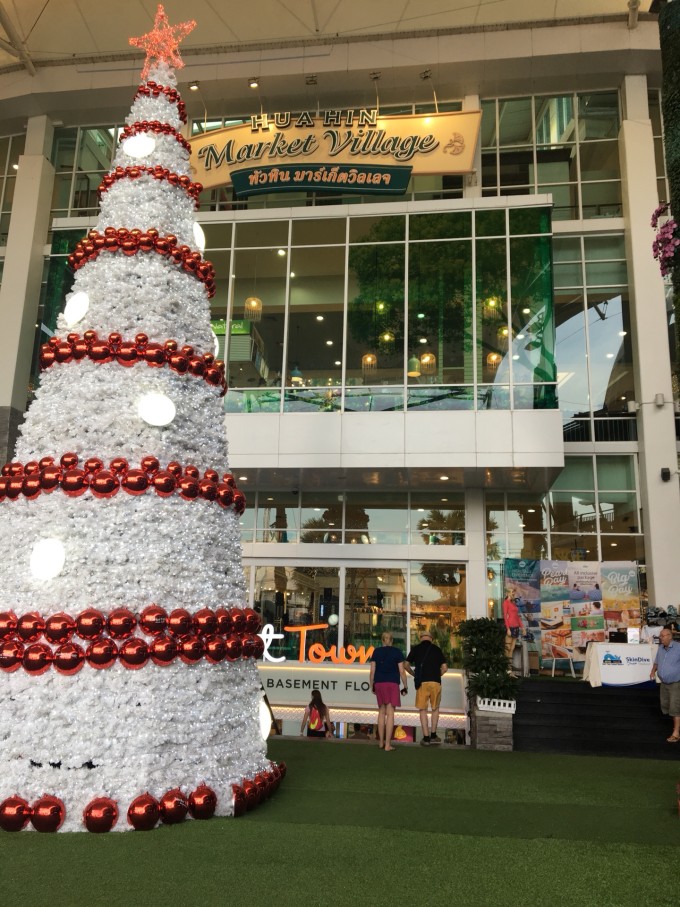 Boots is a chain drug store, you can find it around shopping malls, or walking around in the street. We bought a lot of local products here, such as Tiger plasters, Baxianbitong, grass cream, and some essential oil products.
711 would not introduce too much, in Thailand be seen everywhere, buy mosquito repellent liquid matter, yogurt drink it, bread and a variety of snacks can be friends here. I think Thailand The dried fruits are delicious, and many of them can be bought for children without additives.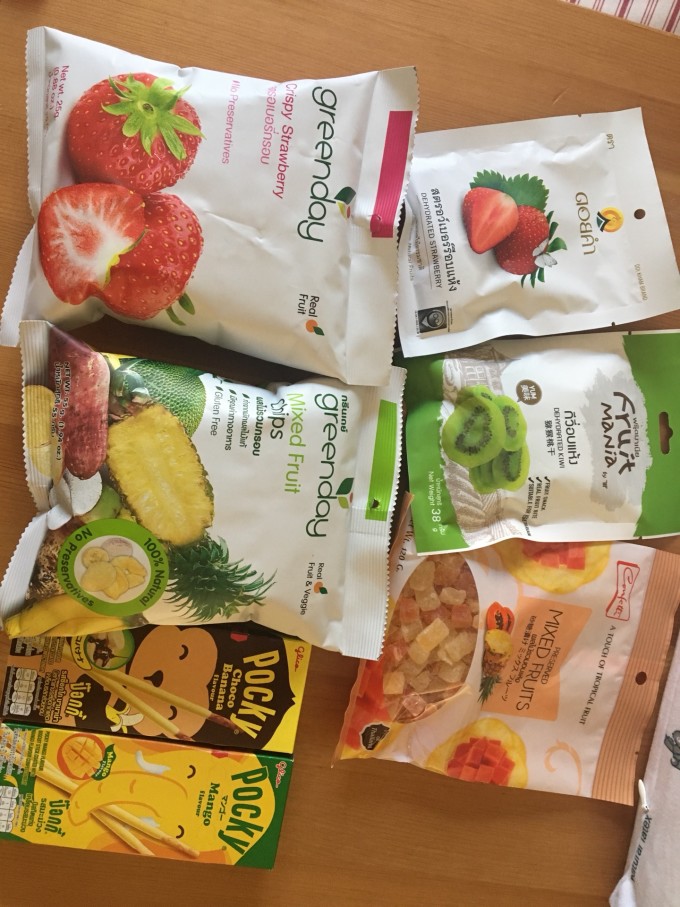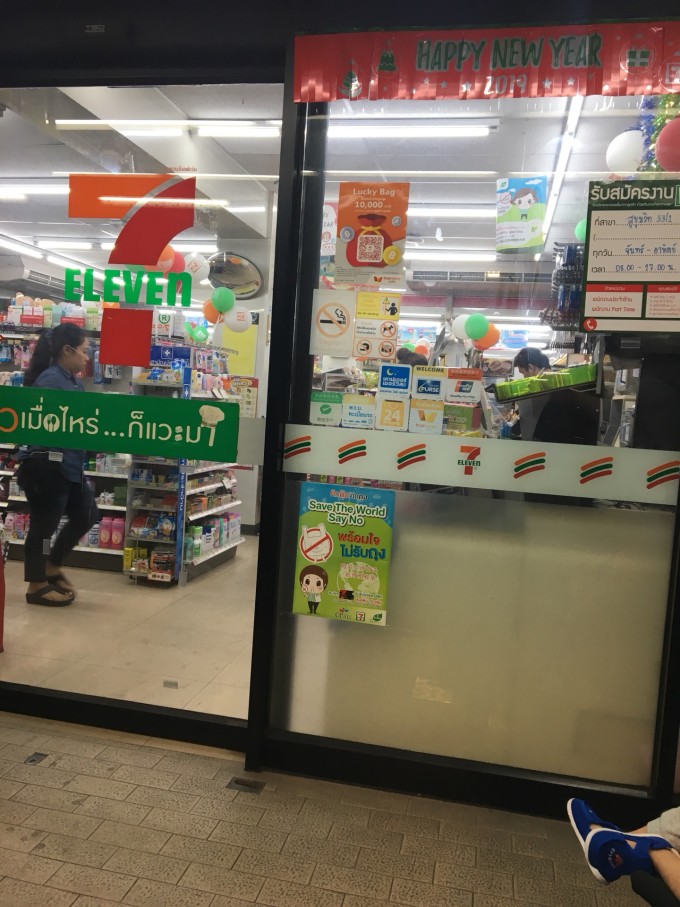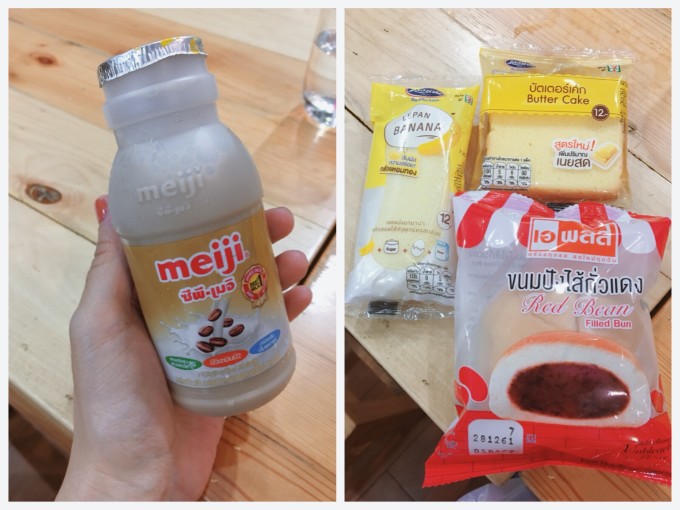 The project will be experienced, we are more familiar with it is that lets relax at home, I made an appointment later on there will be no reservation, then went to someone's home and found its home price is actually quite high, I'm in Hua Hin did two For this massage, Hua Hin's real streets and alleys are all massage shops. I still look for the kind that looks pretty high-end, the price is very moderate, basically half of the relax family or lower, it is more painful or For girls who don't want to press, I recommend the essential oil press. It doesn't hurt at all, and it's particularly comfortable. But remind everyone that it is best to make an appointment even in other stores.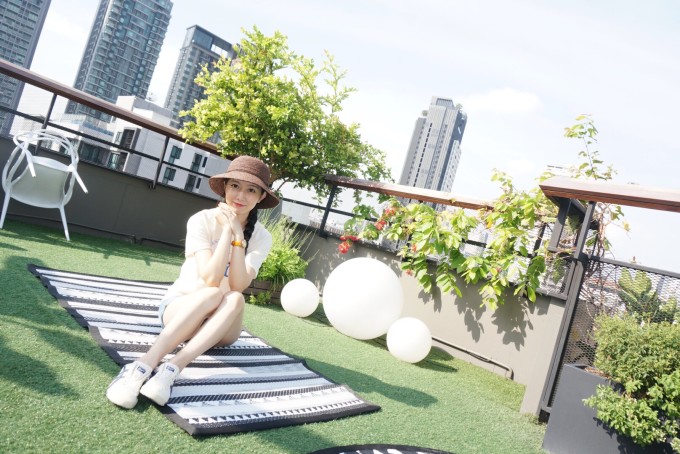 Everyone must read this carefully. Currently, tax refund points have been opened in Bangkok. Of course, it is the most convenient to apply in the city. There are really many people at the airport, especially those shopping in the Siam business district, Paragon can apply directly. Tax refund is very convenient. However, you must bring a VISA credit card. We are at a disadvantage. If you don't bring it, it only accepts visa. The airport only refunds cash. There are very few tax refunds in Paragon, and they can be refunded almost once they go.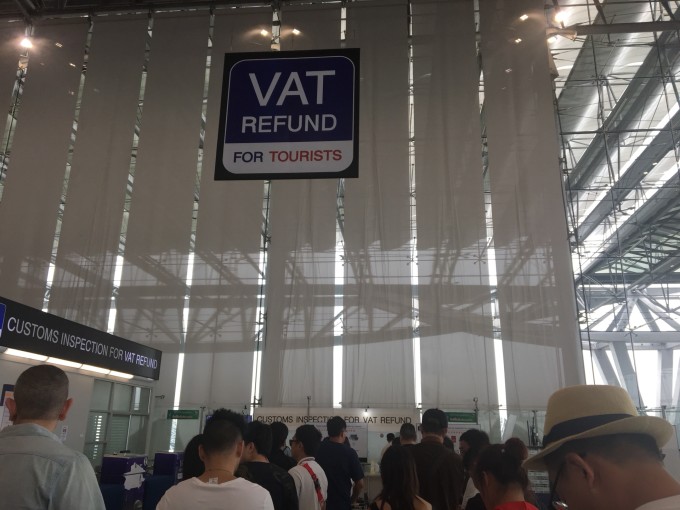 For tax refund at the airport, when you arrive at the airport, first find the place marked in the picture, take the yellow slip and passport to stamp, there are a lot of people here, fortunately, the speed is relatively fast, and then go to check in, there are so many people, and then After going through the security check, I continued to look for the tax rebate office after I went in. There were a lot of people and the processing was super slow. I queued for almost an hour, and the point was that it only processed one passport at each window, like me, holding myself and My husband's, asked her to help me refund the two people together, but they didn't do it, so I only refunded my own in the end, so everyone must use one passport when shopping, or when queuing at the airport, you must refund whoever is. , And must not go to the same window as an agent or two people.
If I had refunded in the city at the beginning, it would really save at least one and a half hours of time, so I also have a long experience, and I will bring all my credit cards when I go out.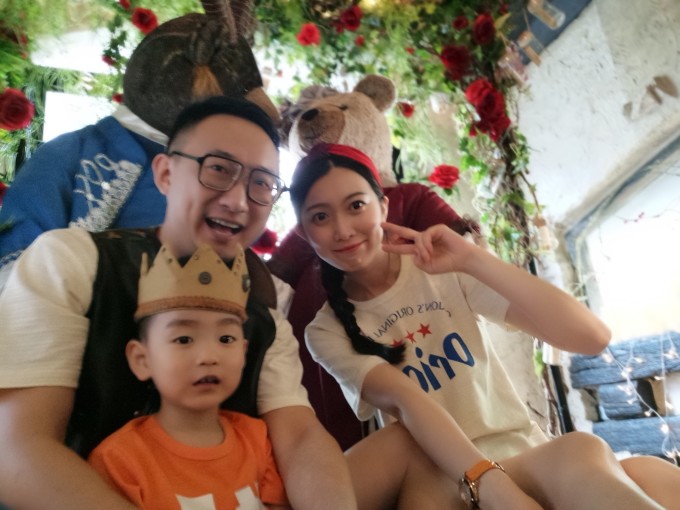 This trip is the longest time to go out since traveling with the baby, and also the farthest flight. Mom's fighting ability has been upgraded again, hahaha. In fact, don't always think that taking your children out will sacrifice your time to play. It can be combined. You can develop more places that you and your children love to have more fun. The diversity and splendor of Bangkok , the tranquility and ease of Hua Hin , a brief goodbye to the cold in the north, a warm New Year's Eve, and being with your loved ones, this is the meaning of travel.