"Art that is downstairs, the door is Life"
This is a new platform for propaganda in Bangkok positioning.
Temple, Khao San Road, markets, nightlife ...... this is Bangkok A side trip, attracts tens of thousands of visitors every day. ? And in some secret bases that integrate art and aesthetics (well, many of them are already well-known now), hiding the B-side of the city, these places are unknown or are beginning to be known in some way It may be fashionable or retro, but it must have a sense of design and careful thinking in it.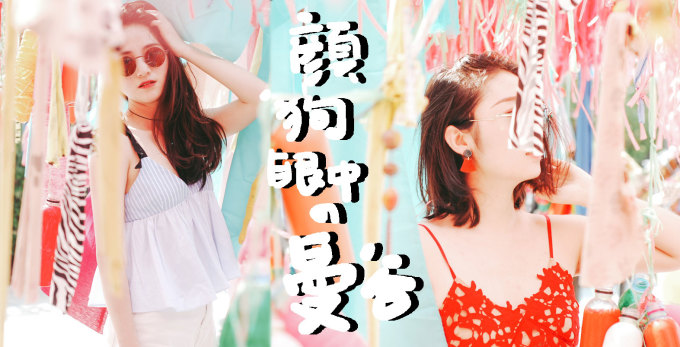 The beginning, I went to the teacher and little sisters pineapple Thailand spent half months to come, stay until homesick, he came back.

The advantage of traveling with the little sisters is that you can enjoy the stinky beauty, and you can be happy for a long time if you take beautiful photos of yourself. That's right, the little sisters like photos that don't look like themselves:.゚ヽ(。◕‿◕ 。)ノ゚.:。+゚ is not afraid of male ticket reminders, and you can also use "face value" as a standard for judging whether a place is good or not, one hundred marriages!
Not the first time to go, so we gave up the scenic traditional sense (of course, not the first time to also teach the Grand Palace, each will always tell myself: You Chengdu will not teach you nothing to Temple ah) . We chose those places that [look good]. For
example , we live in a homestay full of animal specimens and experience the days of eating and living with the "corpse".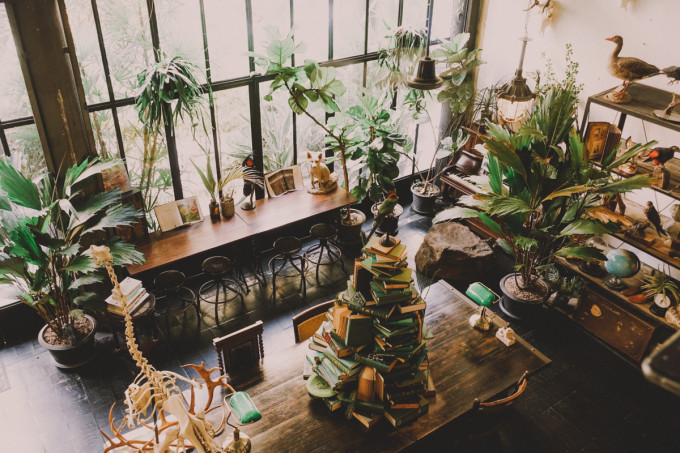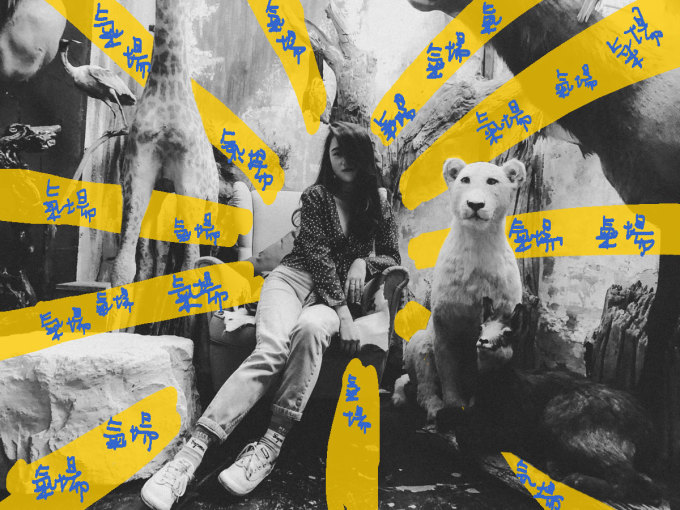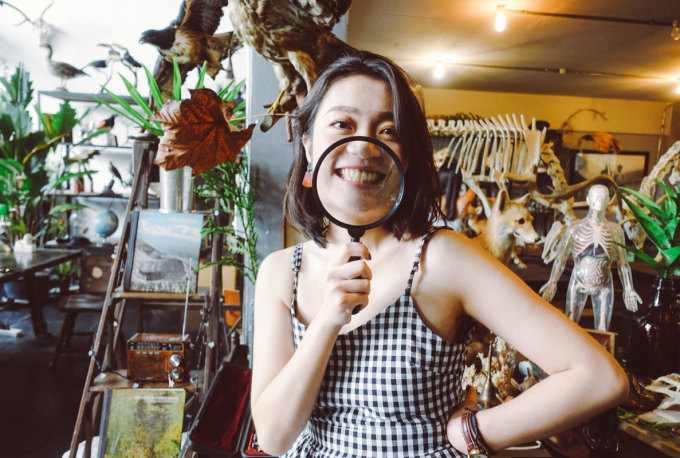 We went to a little fairy will go only "broken shop", which was hidden in Bangkok young designers fantastic brain hole.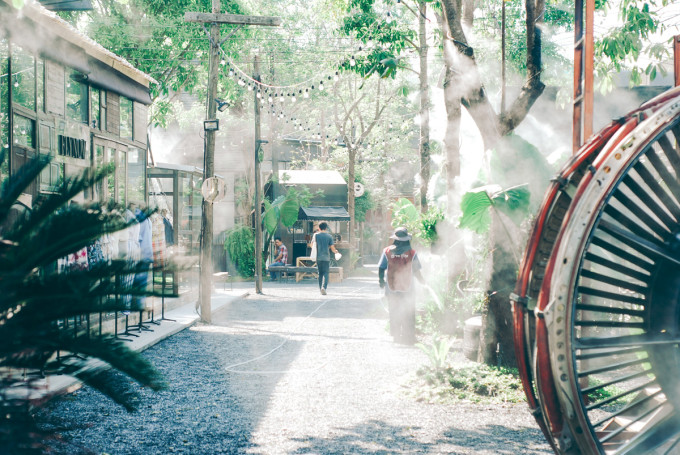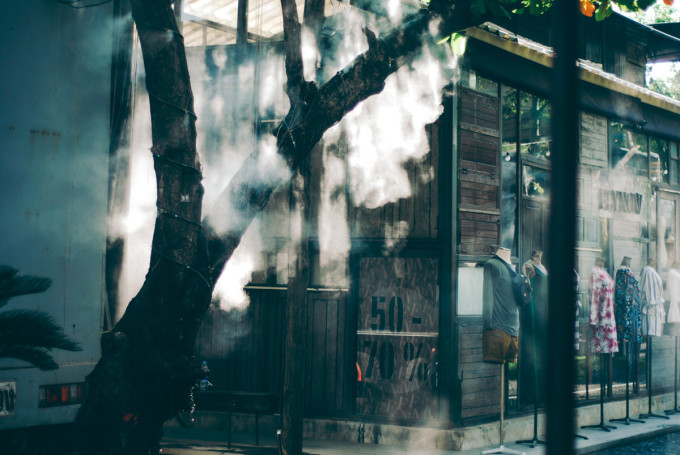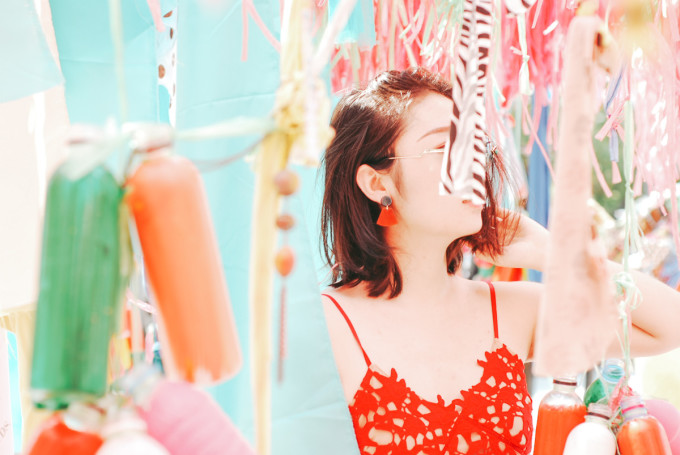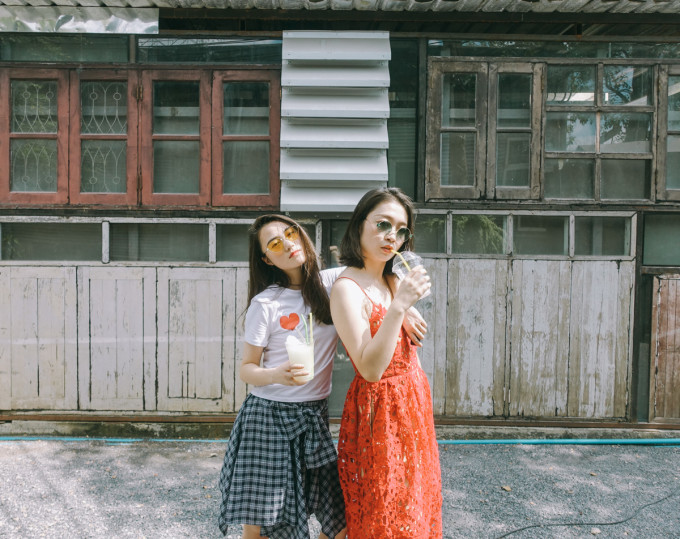 I went to a Zhonggu shop that would never be possible to visit with the male ticket.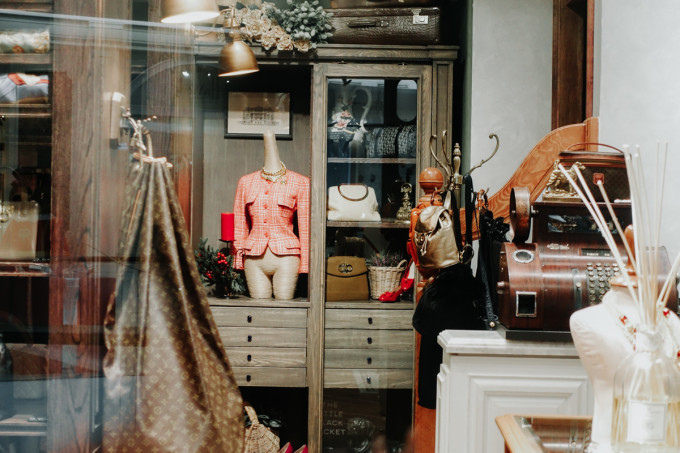 As well known as Asia's largest antique warehouse in the secondary market.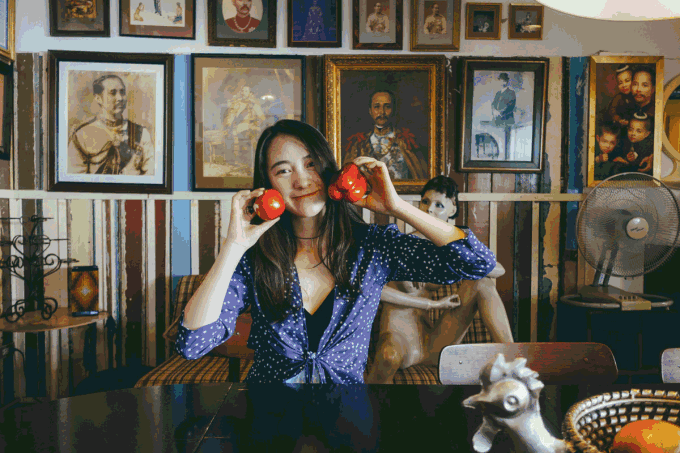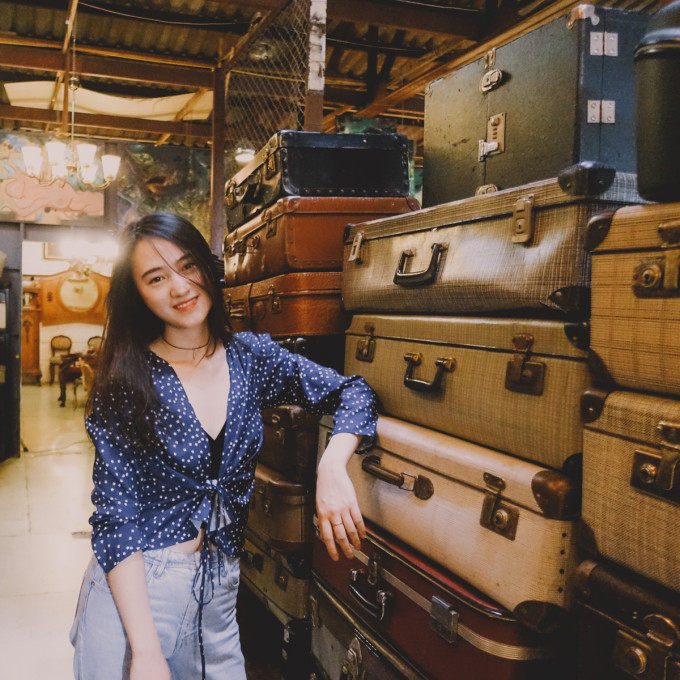 Made a good-looking horse to kill a chicken.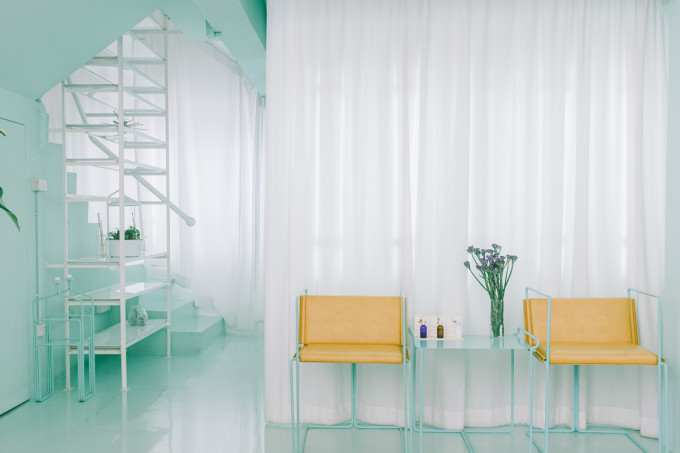 These places are partly hidden in residential areas, and some of them were made by well-known local architects, but such a itinerary always surprises us. Compared with taking photos and clocking in, we will be exposed to some ideological things. As a designer's paradise, Bangkok is definitely a feast for Yan Gou.
We are in [ Bangkok ], [ Krabi ] and [ Chiang Mai ] I stayed for a period of time. After I came back, it took 4 months to finish writing intermittently. One was the slow hand speed (envy those high-yield babies), and the other was the tenosynovitis. I lived like Hawking for almost a month and couldn't take care of myself. . The article is counted as tens of thousands of words, so it is divided into two articles. Looking at the folder is full of sense of accomplishment≖‿≖✧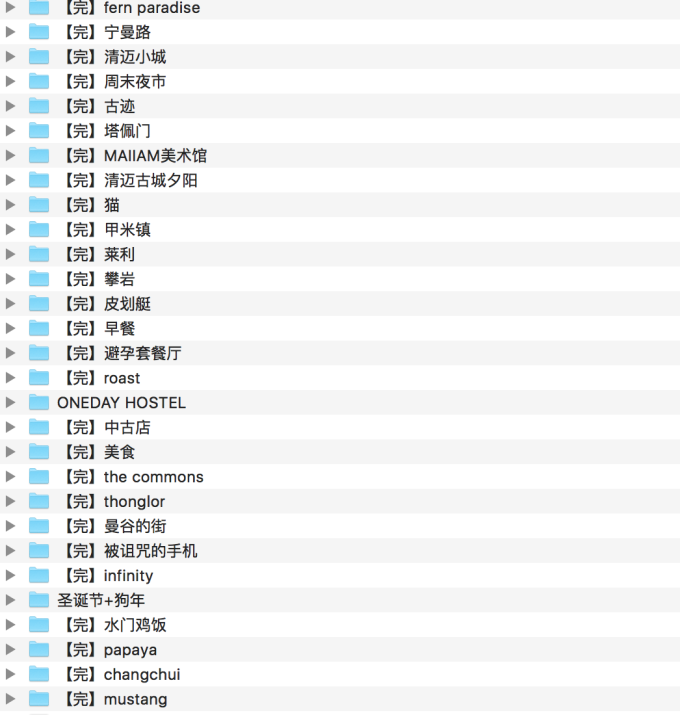 ⭐️⭐️Bangkok: Inspiration everywhere ⭐️⭐️
Bangkok is a place where you get a surprise every time you go. The designer's inspiration is not a rarity here, no matter it is as big as street architecture or as small as delicious snacks, it is always cleverly integrated into the daily life within reach, and then it will win people's knowing smile.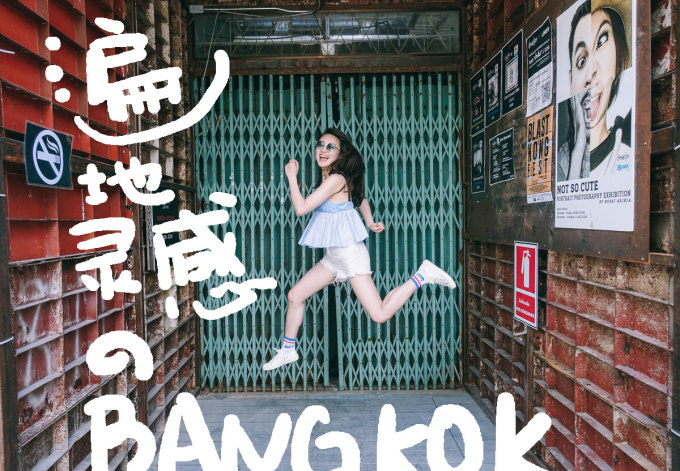 In early January, I once again came to Thailand , but this time with the Little Sisters Travel Tips plastic pineapple teacher. ? Speaking of pineapple teacher, she worked as a travel editor, wrote a long period of time in Thailand Raiders, so when it comes to Bangkok , the number of minority and interesting, there are color values drink, she can always come in handy proudly.
But goose...
The moment we landed, she told me that this was her first trip to Thailand (Jiangyanhuanxiao .jpg).
Highlight!

For the few fans to marry Mr. Pineapple
My beautiful little fairy sister, Mr. Pineapple, has good looks, talents, can tell a joke, and can be called mmp, graduated from a well-known college, and can eat chicken... For girls like Mr. Pineapple, do you want to know about it? , Intentional private message.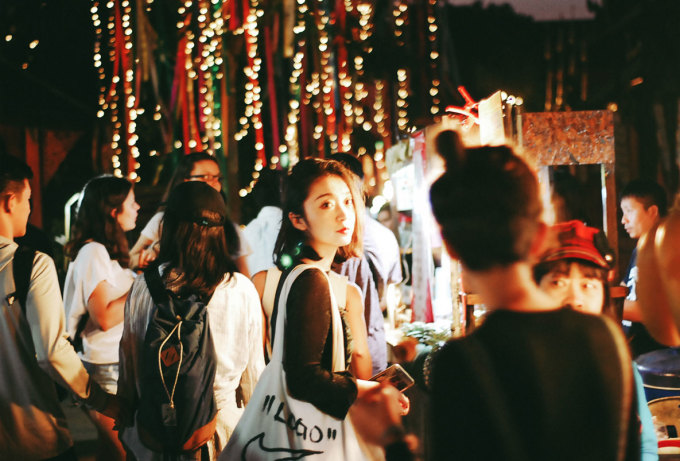 Mustang Nero: The days of eating and living with the dead body
Two years ago, a friend wrote an article about Thailand article B & B, saw a picture: plants, stuffed animals, furniture and yellowed book's sense, then it is determined that this life must go Place to live once.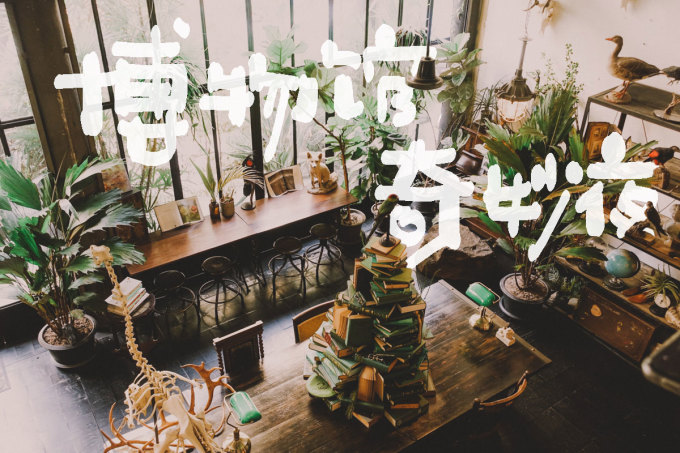 Mustang Nero Hotel
It's not a "spoof". When we dragged the huge suitcase and rushed to Mustang nero, we were shocked by the sight before us, and we almost danced on the spot with excitement.
Of course, we pretended to be calm and controlled ourselves.
After all, people who have seen the world must be astonished, and always put on the momentum of "what is this" ( ̄_, ̄ ).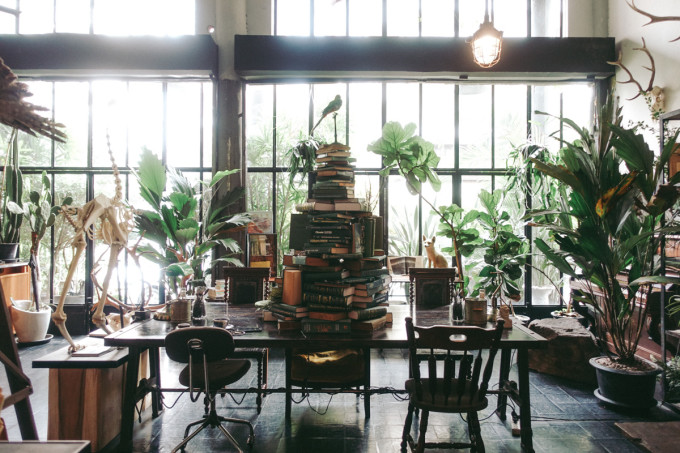 Mustang Nero Hotel
The high and low shelves, the eye-filled Daxiji, the fat butterfly, the Xiaofu mud, the strong neck...? Specimen, the eye-filled green, the "Christmas tree" stacked with books, mixed with the musty smell that has been fermented by the sun. Come. Of course, it does not smell bad. ? It's a bit of nostalgic flavor.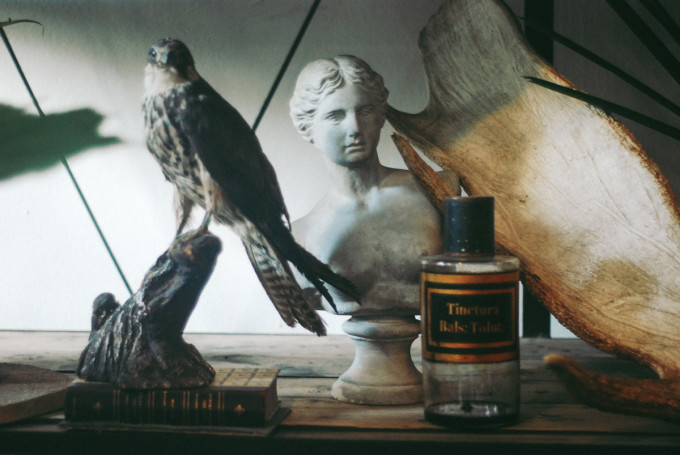 Mustang Nero Hotel
This is a renovated old house. It seems to cross the Amazon jungle when you walk in. The furnishings and details in the house all sigh the designer's intentions. Compared to profit, I feel that the designer's enthusiasm is greater than this. After all, there are only 10 rooms in total, and the price is not too expensive.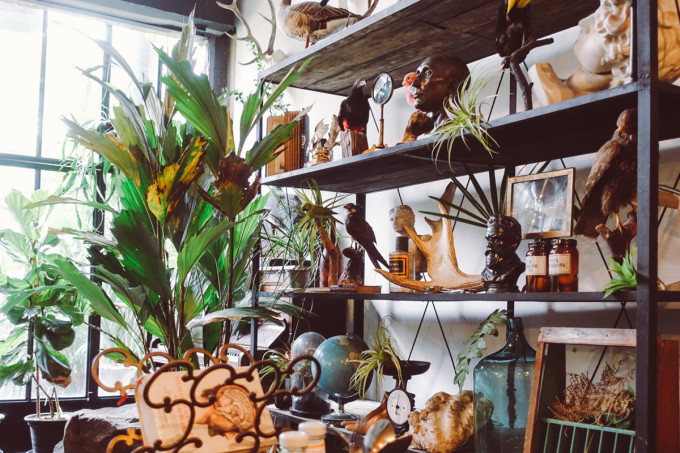 Mustang Nero Hotel
We arrived at four or five in the afternoon, the sun was already a bit westward, and it was just right when it came in.
There is no elevator in this small building, but for the muscular brother at the front desk, carrying 40 kilograms of luggage on the 4th floor is a piece of cake (although he is too tired to laugh, I pretend not to see it).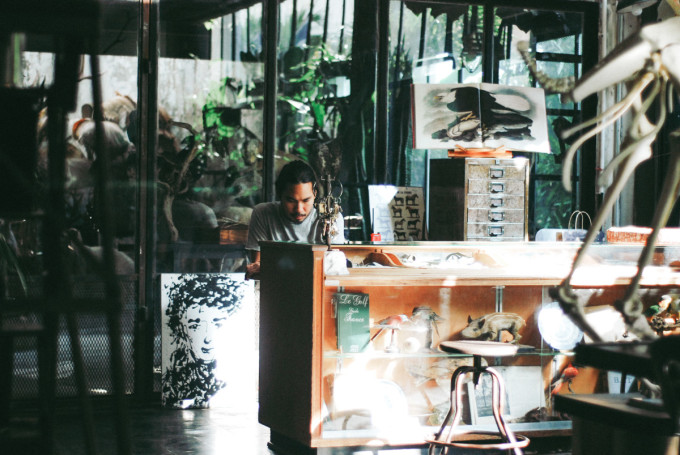 Mustang Nero Hotel
But we, who were planning to go out for food, can't wait to visit this "specimen museum".
The Christmas tree built with books has a bird specimen at the top, because it was just after Christmas when we went ↓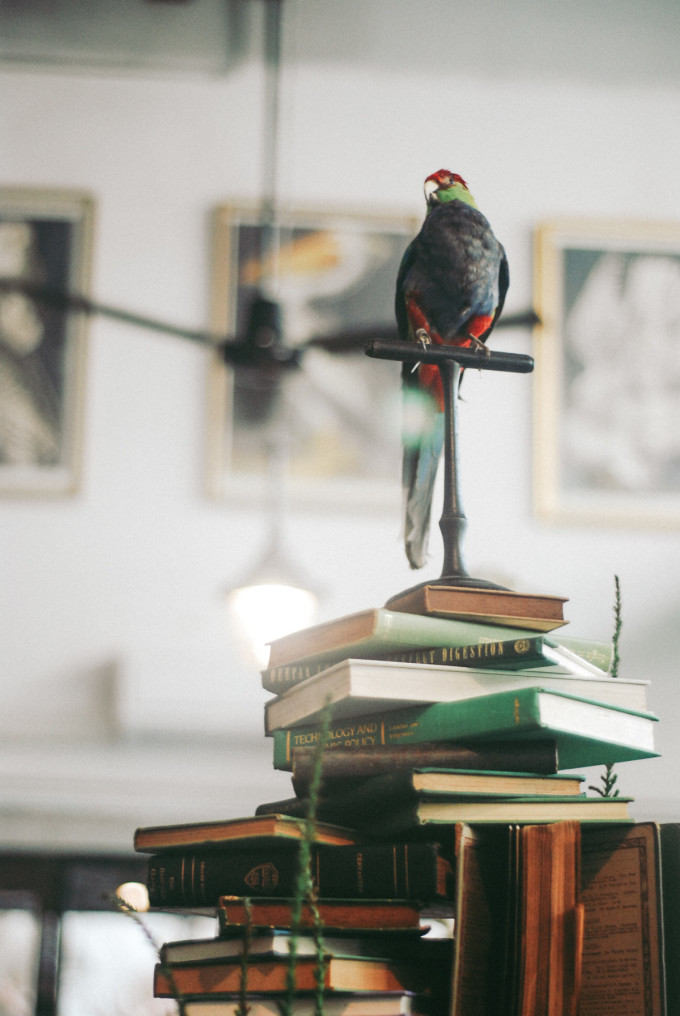 Mustang Nero Hotel
Sculptures, vintage perfume bottles and bird specimens displayed on the shelves↓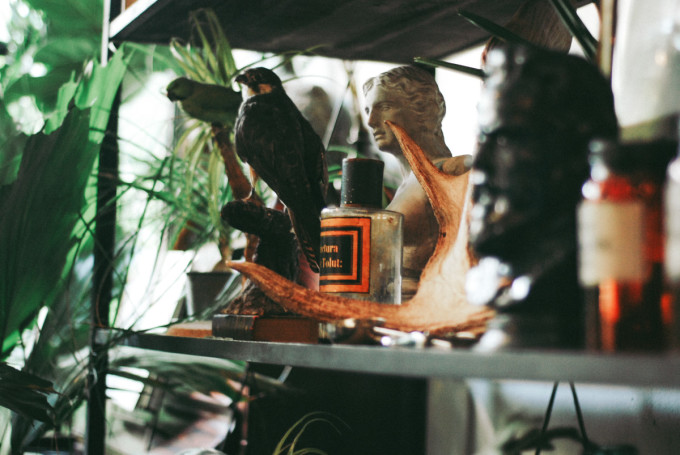 Mustang Nero Hotel
Interesting details↓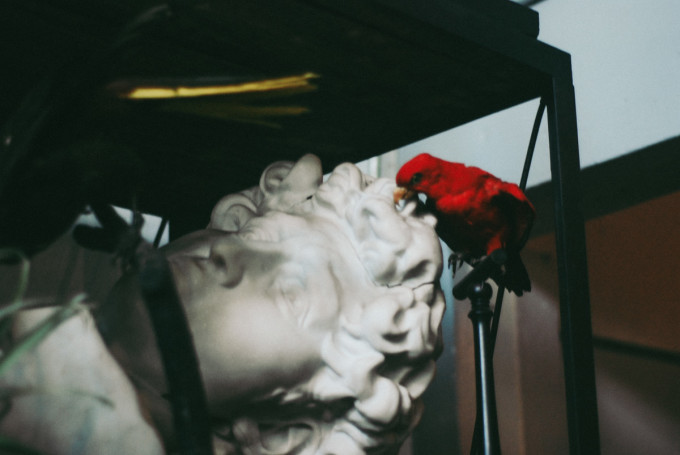 Mustang Nero Hotel
Old poster by David Bowie↓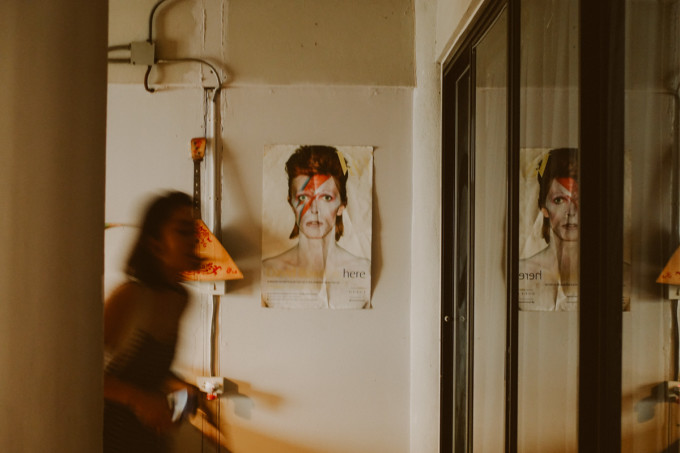 Mustang Nero Hotel

Old piano in the hall↓
Mustang Nero Hotel
Not just decorations, but also beeping————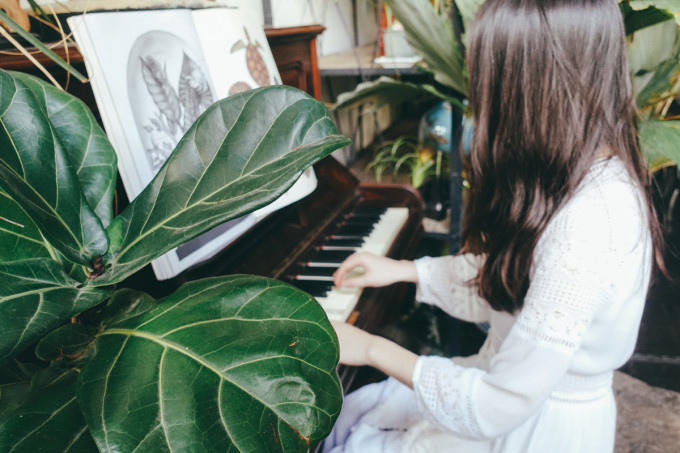 Mustang Nero Hotel
The "small forest" at the entrance.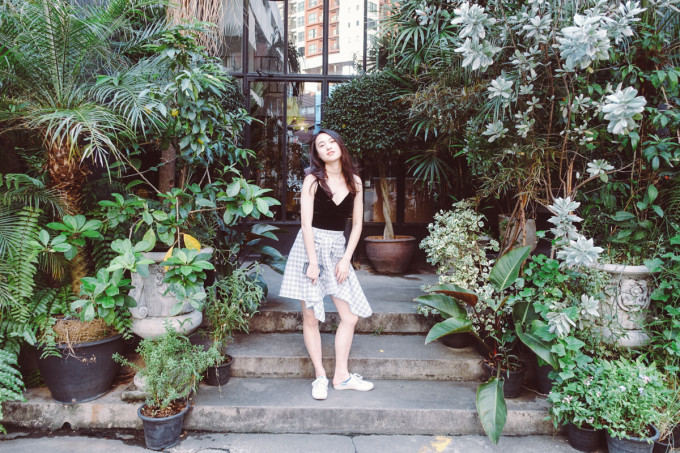 Mustang Nero Hotel

But pinch, the above is not a big deal, because the delicacies of mountains and seas, no, the rare and exotic animals are all locked up by the boss ↓↓↓There are hidden Daxiji, Qiangjinglu, Huonieliao and various unknown animal specimens. . ?If you want to visit, go to the front desk brother to get the key.
Say it you may not believe it,? "What's inside is true."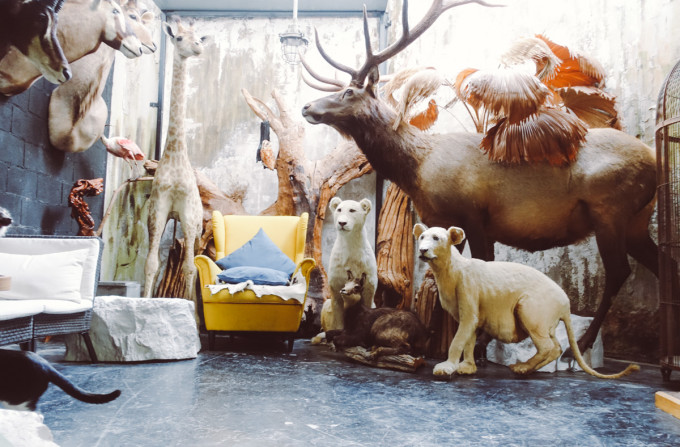 Mustang Nero Hotel
Please find the only living creature in the picture above. The
boss probably has a dream of the King of the Jungle. He has specially installed a seat in the middle, and sits on it for eight meters in minutes.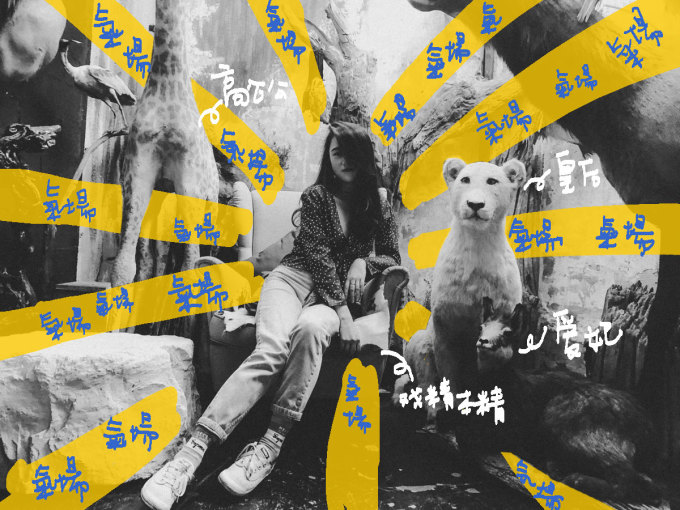 Mustang Nero Hotel
The place where these animal specimens are placed, the top of the building is glass, which is particularly beautiful under natural light. So everyone can't help but take pictures.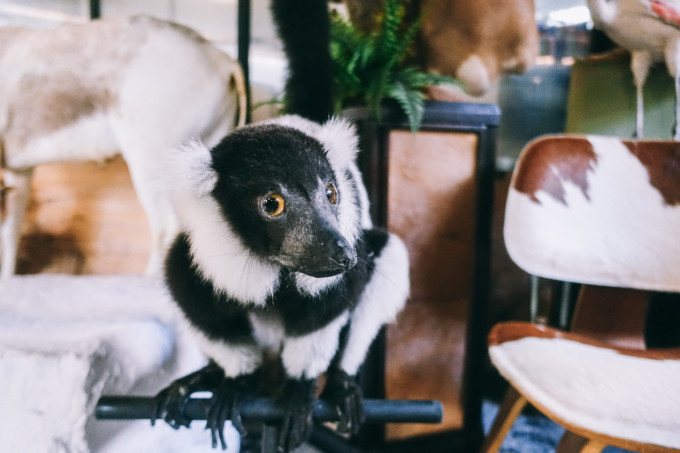 Mustang Nero Hotel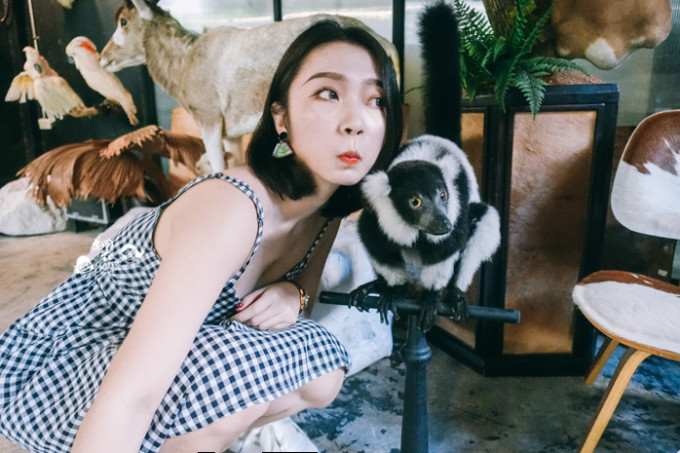 Mustang Nero Hotel
So we spent here in Thailand early days.
Every day, we are not in a hurry to go out and hang around at the "planned destination",
and the most enjoyable thing is to spend an hour every day eating breakfast, slap up the cat when going in and out, and then take two pictures. ,
Every time, there are always new discoveries. ?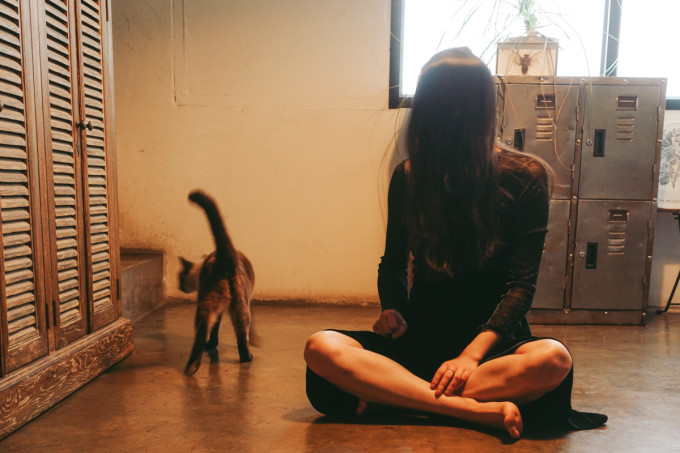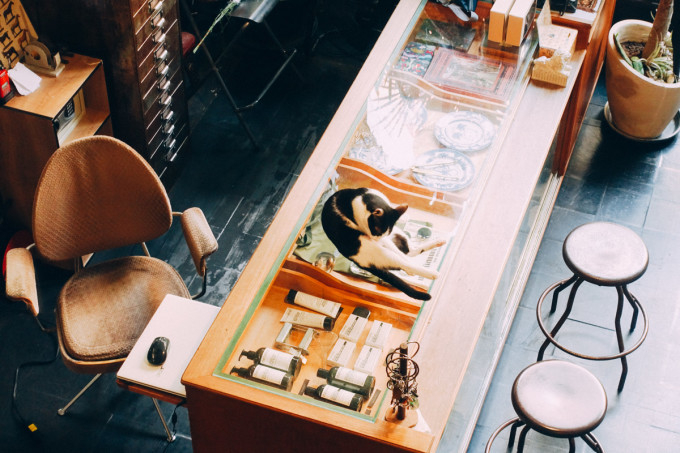 Mustang Nero Hotel
Mustang Nero Hotel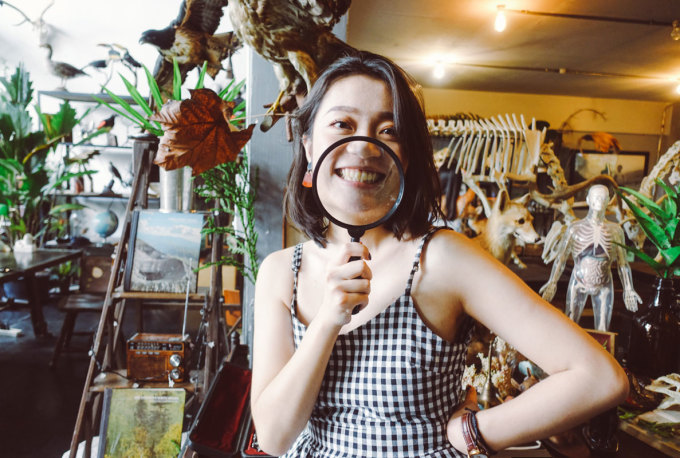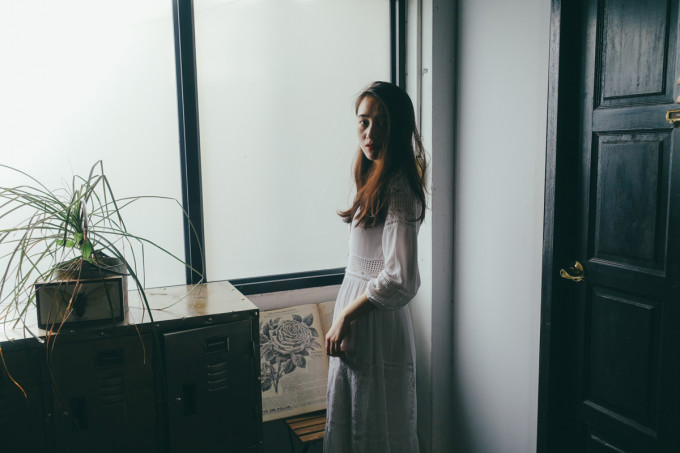 Mustang Nero Hotel

Of course, the above is just the tip of the iceberg of the whole building. In 10 rooms, there are also 10 whimsical worlds.
Because I want to see how big the boss's brain is, I have experienced three sets of guest rooms: Room 4 Horse, Room 1 Magic Dargon, Room 5 The Flamingo, what kind of surprises I expect every time I change rooms Let us explore, it is very interesting. ???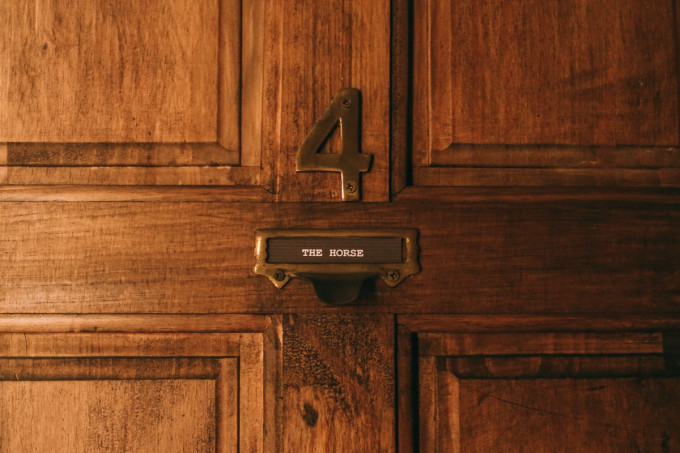 Mustang Nero Hotel
Mustang Nero Hotel
Room 4 is themed with horses, and it is also the most retro and photogenic room of the three.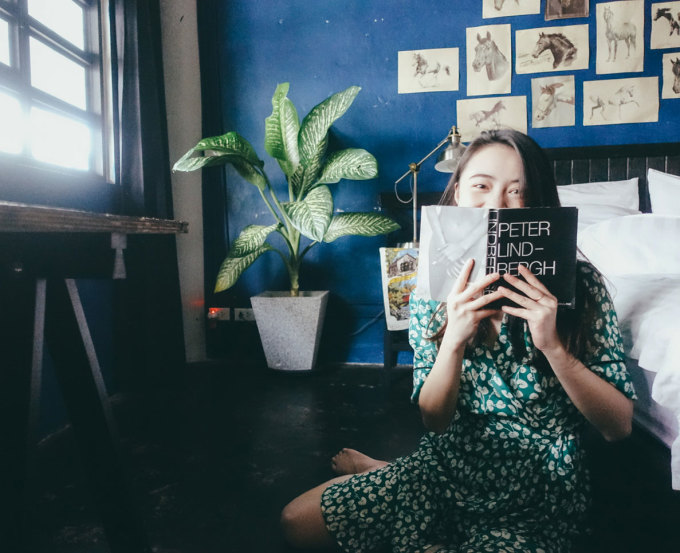 Mustang Nero Hotel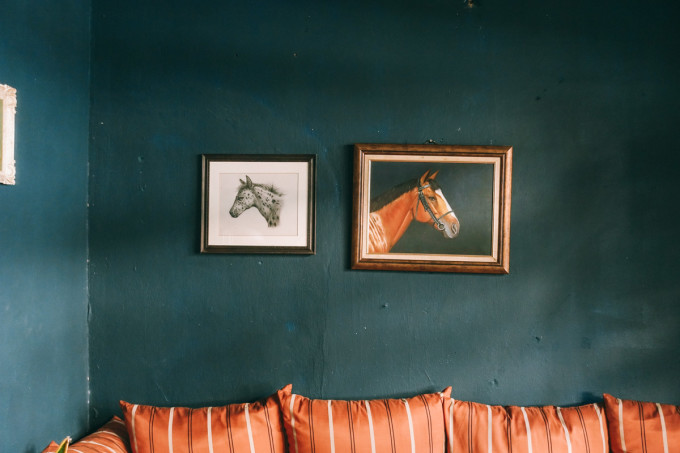 Mustang Nero Hotel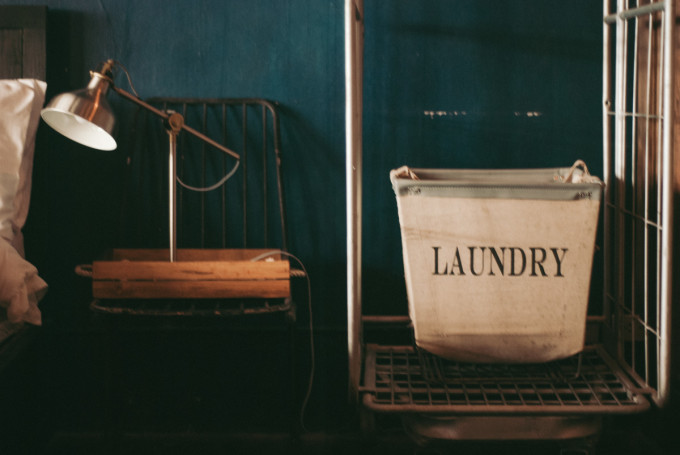 Mustang Nero Hotel
There are countless gadgets on display.
Mustang Nero Hotel
Room 5, girly pink plus retro green, there is a small courtyard, and flamingo. I like it too much.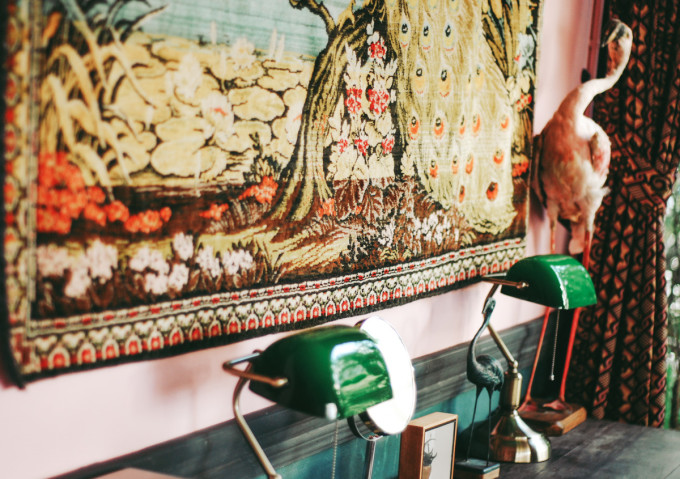 Mustang Nero Hotel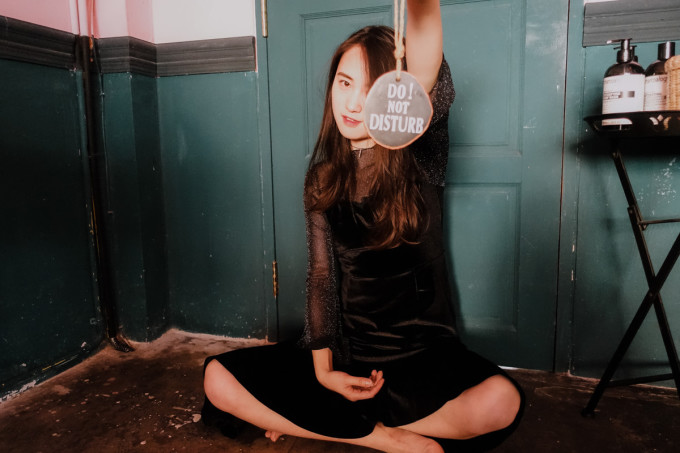 Mustang Nero Hotel
Room 1 is smaller and cheaper, relatively ordinary.
However, at night... the atmosphere began to become weird. I can't restrain my too strong brain activity. Every night before going to bed, I always feel that there will be a supernatural event happening around me. I imagined that these specimens began to move in the room, so I was so scared that I had to use a quilt? Armed myself with only two nostrils. Vent.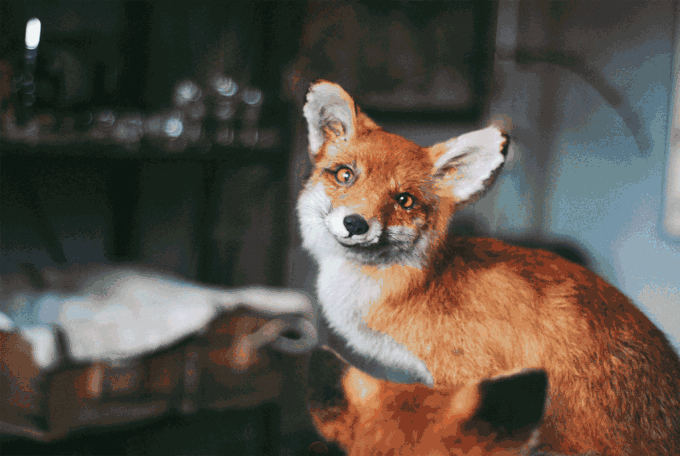 Mustang Nero Hotel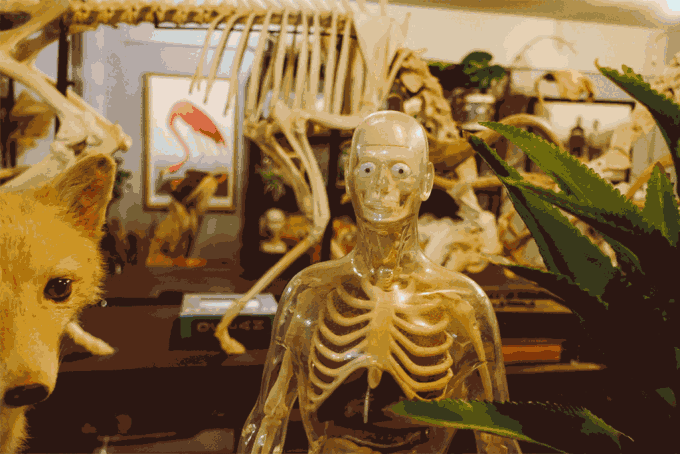 Mustang Nero Hotel

It's not enough to be afraid by yourself. You must scare Teacher Pineapple: "Eh, do you think we are sleeping in a morgue...". She scolded me twice, "You are so annoying", and then she went out of her body and fell asleep.
Reluctantly, there is only the single cycle of "one, two, three children, four, five, six children?..." that accompanies me to sleep.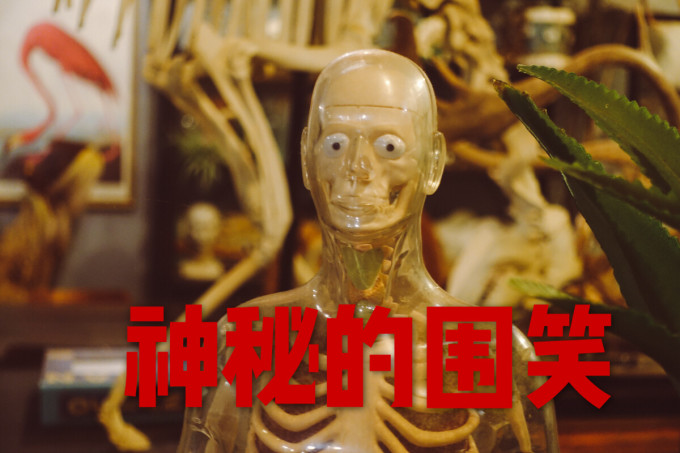 Mustang Nero Hotel
"The devil is in the details", because you can see the boss's intentions from the details,
we will finally talk about the details: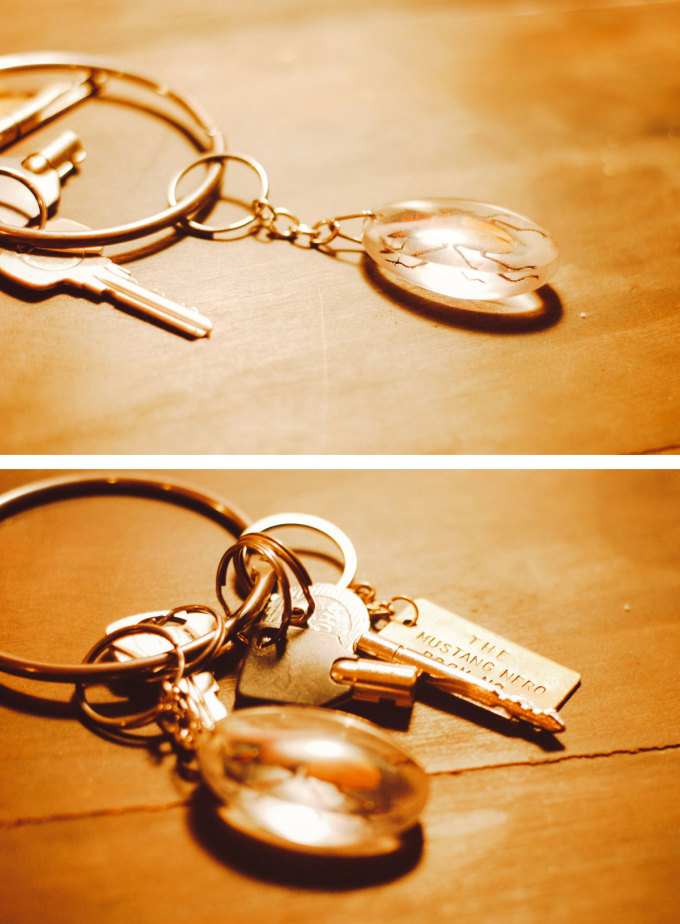 Mustang Nero Hotel
A keychain made of amber, with a brass retro room tag. Hanging on it is the key to the door, the key to the door, and the key to the safe, which runs through the theme of the specimen.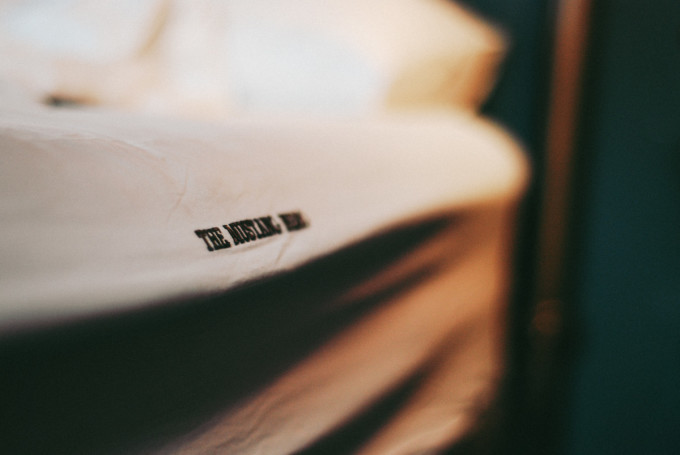 Mustang Nero Hotel
Custom bedding.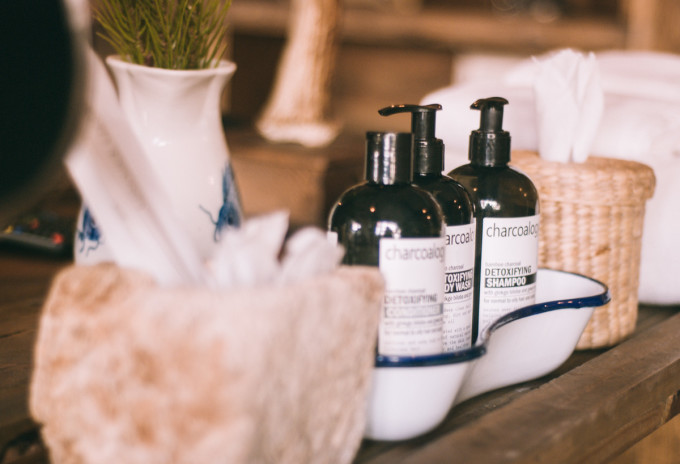 Mustang Nero Hotel
charcoalogy, very small minority of Thai brand, the liquid is black, but very natural taste, hin easy to use.
✨TIPS:
1. About changing rooms. At the beginning, we were worried about whether we would waste time going out when changing rooms. In fact, it is very convenient. Pack your luggage in the room and they will help you move to the next room. And I organize my things every day, and it's great to see a clean room when I come back.
2. Regarding reservations. Airbnb booked. This trip is airbnb except for this homestay For the above, the other is mainly booked on Mafengwo (because there will be price comparisons on several websites, long travel time can still save a lot of money).
3. How to get there? This is not the most lively siam business district, but it is also in the urban area. We use uber or grab ( Thailand version of Didi) when we travel , so the "burned" situation that happened before is not seen~ (although behind Something very unpleasant happened).
4. About the cost. Four, five hundred and one night? It varies slightly according to the room.
Changchui: A broken shop full of fairy spirits
Bangkok people, bazaar-like obsession with love, like Chengdu people on the same line. The former can run a market on the water, a market on a train track, or a mobile market. It is not restricted by geographical conditions. It can also open a flashlight to open a market, a bazaar for bread, a bazaar for amulets... …The latter is crazy about queuing, new stores have to line up, time-honored brands have to line up every day, hot pots, fly restaurants, and peach cakes, and even travel by car during the Spring Festival. National and provincial roads are all Sichuan A licenses.
And directly into the market, with the blessing of many designers, the natural bones of Changchui is destined to be even more exotic.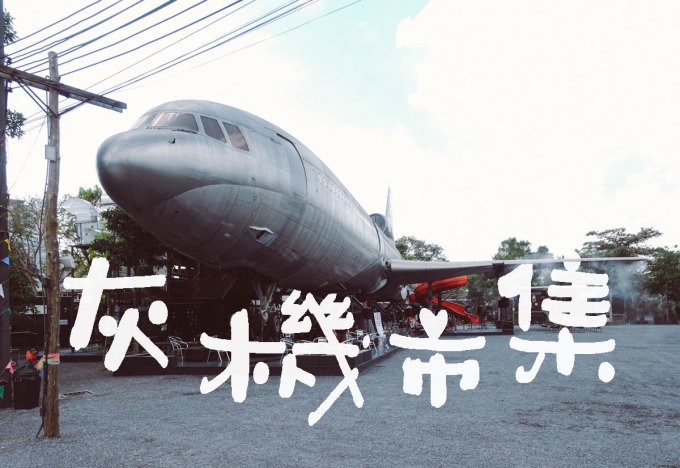 Aircraft Cultural and Creative Market

Two years ago to Bangkok when mortar "as the Yiwu Small Commodity Market-like" plus all add to the weekend market, leaving the impression that in addition to the heat, or heat. So when Mr. Pineapple arranged the market in Changchui, my inner activity: "Cut, little kid", I guess this might be another fair that is bigger than the actual market.
However, I was wrong this time. This is probably a place I won't regret.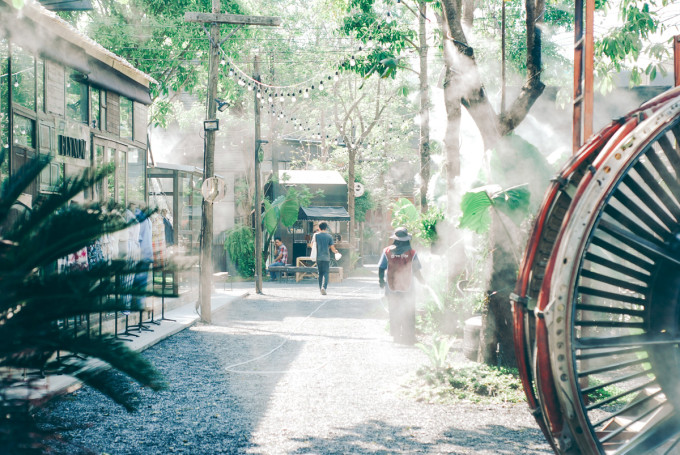 Changchui is a cultural and creative market opened last year. It has a wealth of content, including creative shops, retro hair salons, flower shops, coffee shops, and live houses. Daily? Business hours are mainly at night. Unfortunately, our several visits or passing by are during the day. Fortunately, during the day, there are fewer people. Although some stores are not open, the whole area is worth exploring slowly.
Oh, for the little fairies who want to take pictures, it's not wrong to come during the day. Because no one will bother you with concave shape (๑•̀ㅂ•́)و✧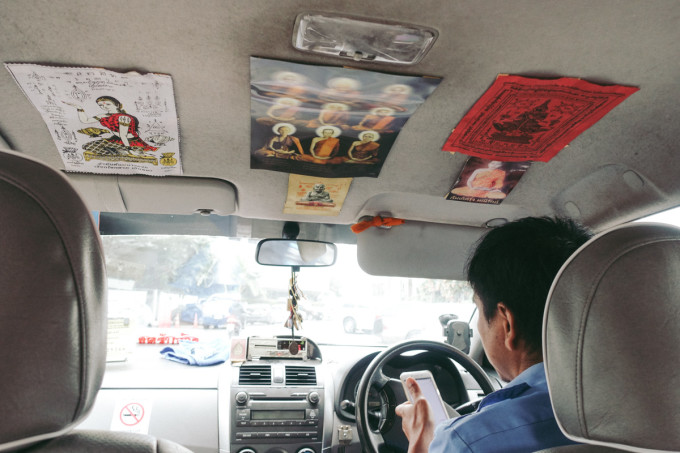 Aircraft Cultural and Creative Market
When I was taking a taxi, I met a super cute driver master. Apart from the simplest English and the most common Mandarin-"Hello", he can say that he has no knowledge in language. However, relying on the coquettish operation of the mobile translation app, he just chatted with us for more than half an hour.
He said: "You are going shopping in the broken store?" (I don't know if it is a translation problem. It turns out that changchui means broken store in their dictionary?)
He said: "The Rama VIII bridge in front is emotionally hurt. The girl who died in love was broadcast on our news channel."
He was shocked when he heard the sound of our gopro "Dididi", and said: "You sound like a bomb!" o(*≧▽ ≦)ツ┏━┓
He said...
He said...
He said a lot.
So we arrived at this place called the "broken shop".
Aircraft Cultural and Creative Market
Unlike the retro "broken" we imagined, the airplane market is full of "fairy atmosphere."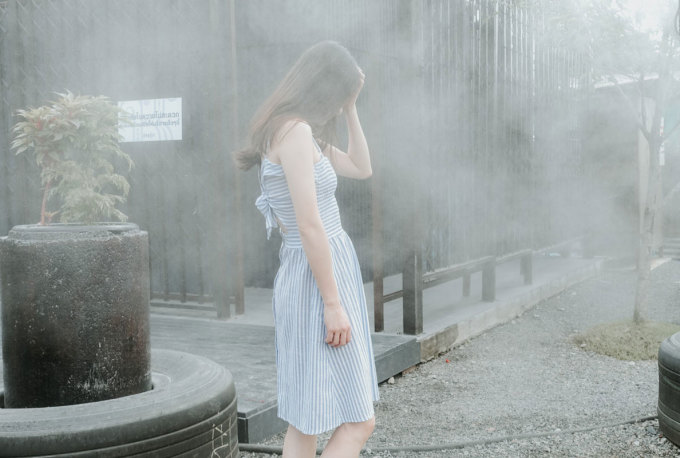 Aircraft Cultural and Creative Market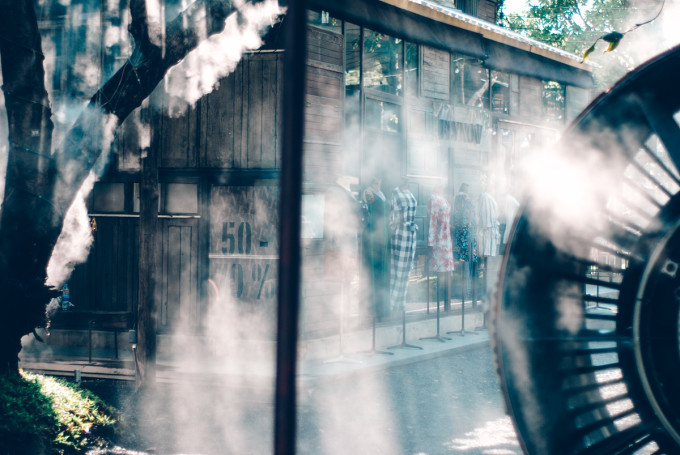 Through the construction of water vapor, the entire market park feels far away from the world under the transmission of sunlight. With the change of light and water vapor, the whole area will appear to show different effects, as if in a space with multiple layers. ? It is worth sitting there for most of the time, to make sure that I am a little fairy in a fairyland...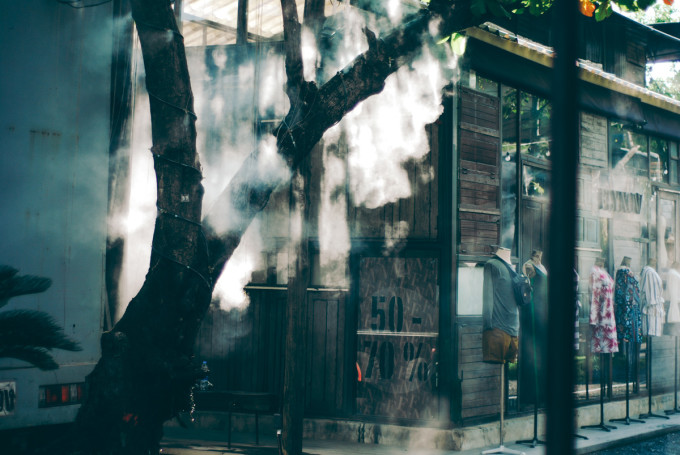 It is not so much an airplane-themed bazaar, as it is a "sexy theme", which is the main element that runs through the entire bazaar.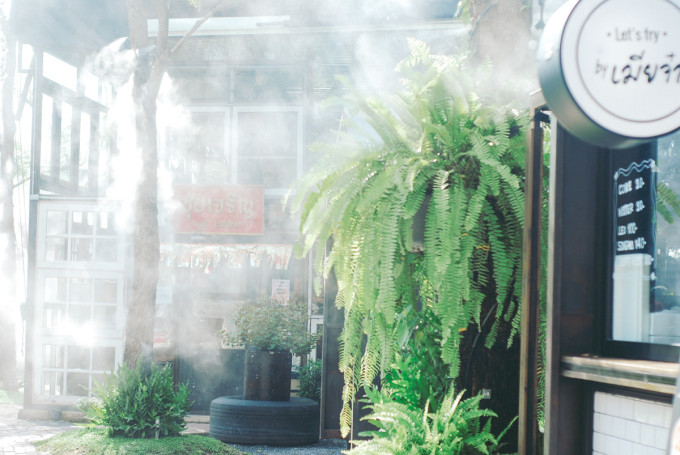 Aircraft Cultural and Creative Market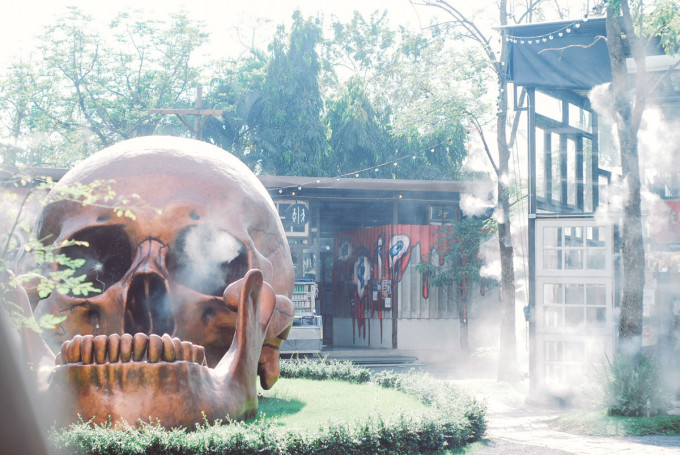 Aircraft Cultural and Creative Market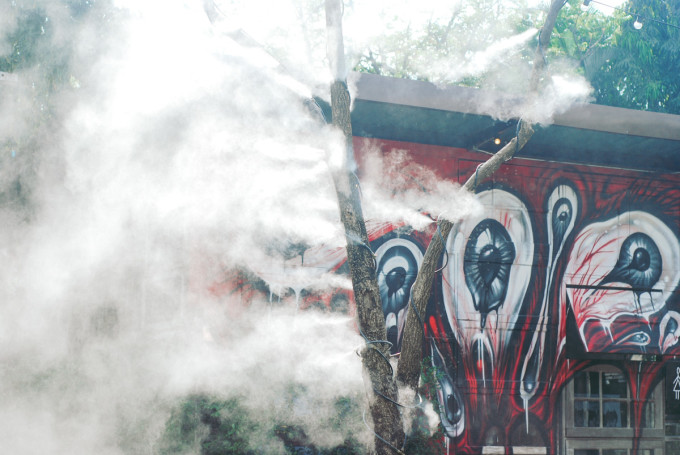 Aircraft Cultural and Creative Market
Capillary-like small water pipes are hidden in tree trunks, sculptures, toilet doors... unobtrusively integrated with the environment. ?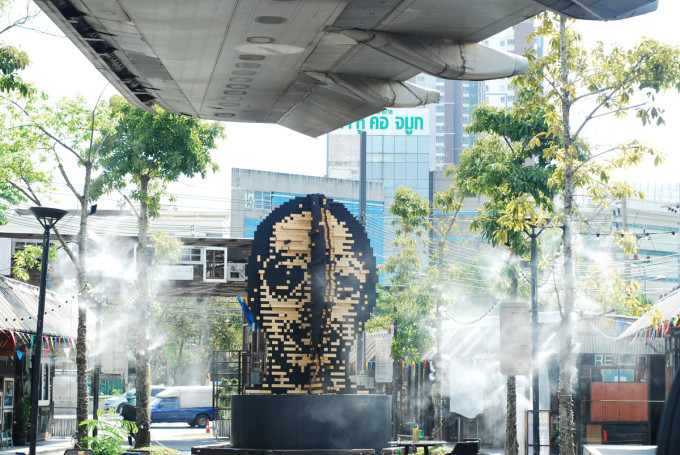 Aircraft Cultural and Creative Market
When we went, the central plane had not yet been opened to the outside world. It is said that it will become a Michelin restaurant in the future, and it looks like this before the transformation (Figure according to the Internet), which is very fascinating.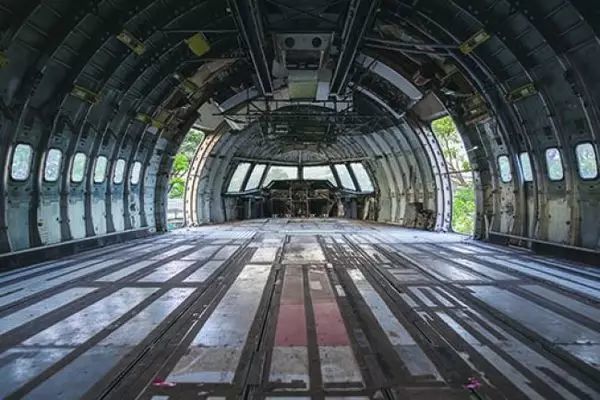 Aircraft Cultural and Creative Market
Just after Christmas, there is a bit of red and green blessing in the market.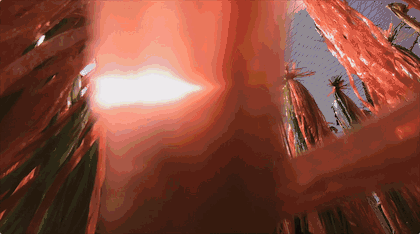 Aircraft Cultural and Creative Market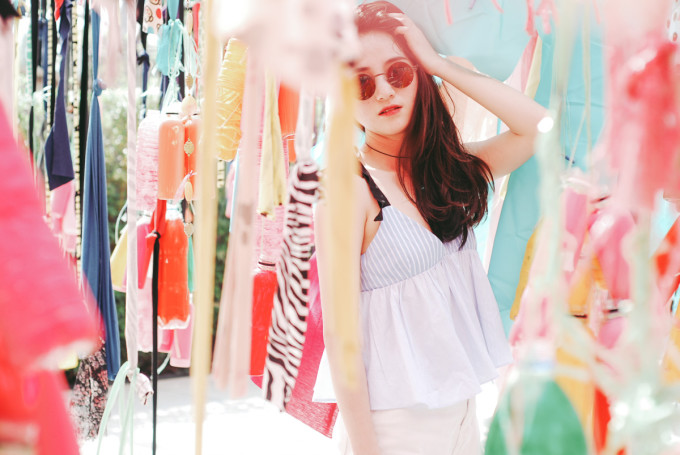 Aircraft Cultural and Creative Market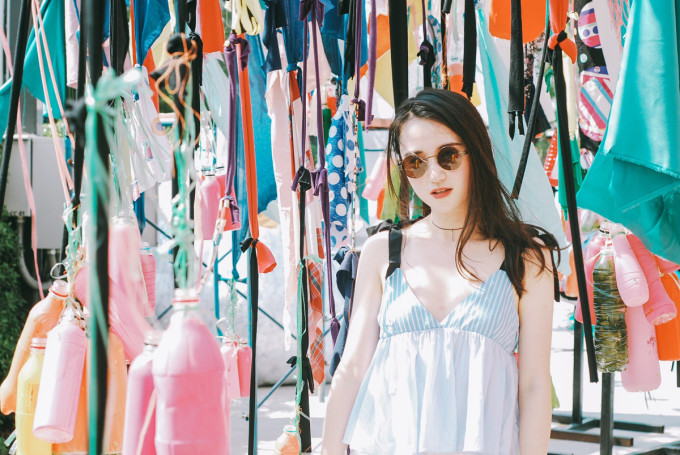 Aircraft Cultural and Creative Market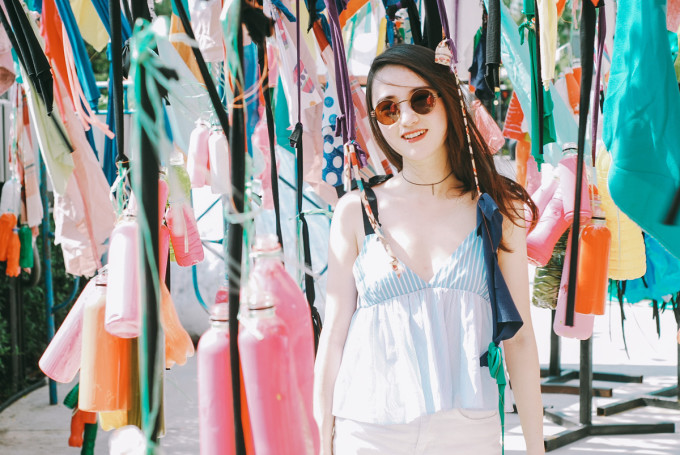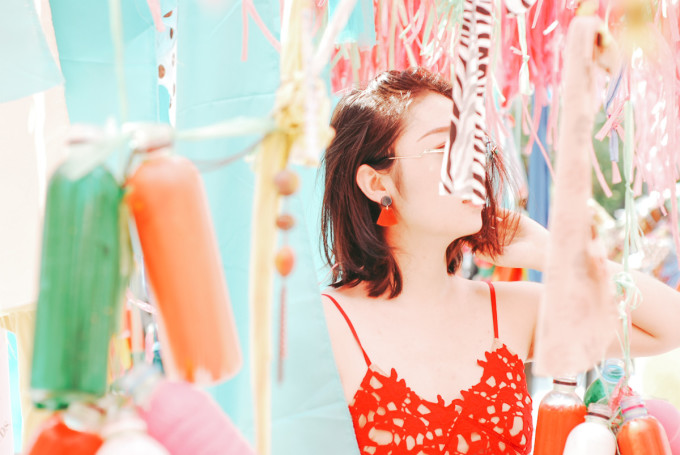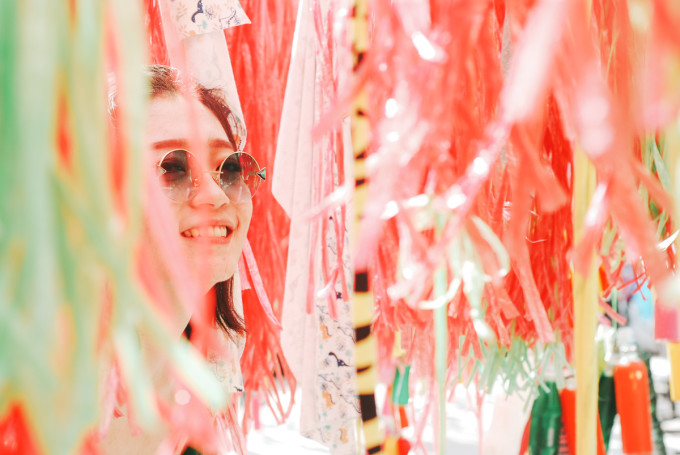 Aircraft Cultural and Creative Market
Take a closer look, it is just an area built up by a few rags and ropes, but it is unexpectedly beautiful and makes people linger in it.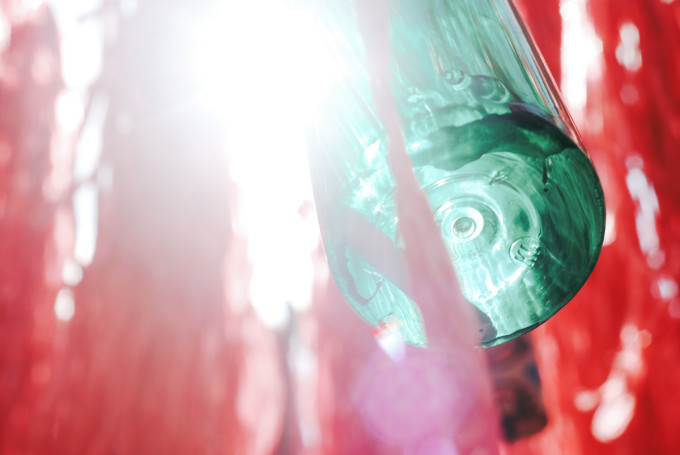 Aircraft Cultural and Creative Market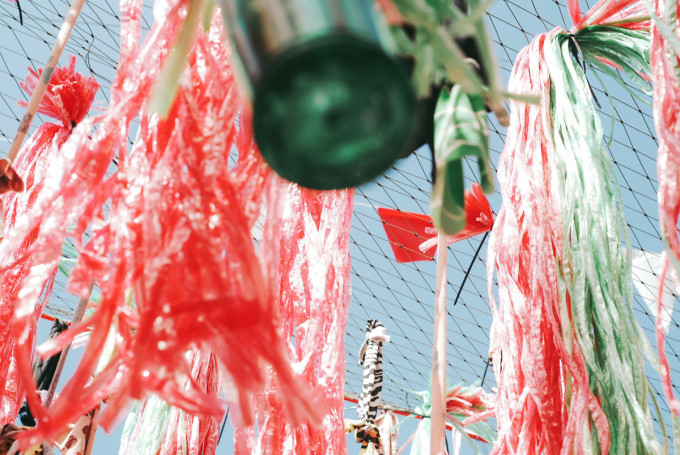 Aircraft Cultural and Creative Market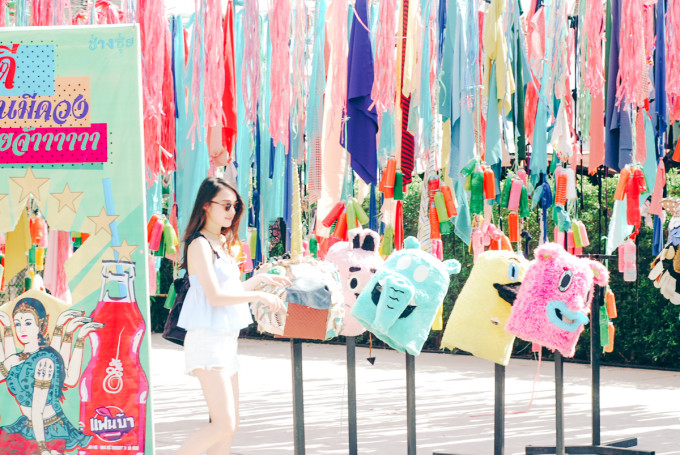 Aircraft Cultural and Creative Market
Changchui has many interesting landscapes: it can be as large as a mural on a whole wall, it can be a very creative shop, or even as small as a sticker on a toilet window. The common point is that when you see it, you can't help but think that the human brain is the most worth exploring.
There are useless umbrella-shaped objects hanging on the top of the tall trees, but they bring a hint of summer coolness to the hot weather, and I can't bear to open my eyes↓
Aircraft Cultural and Creative Market

There are cute little elves made of paper hanging in the shade, and the heart is moving when the wind moves.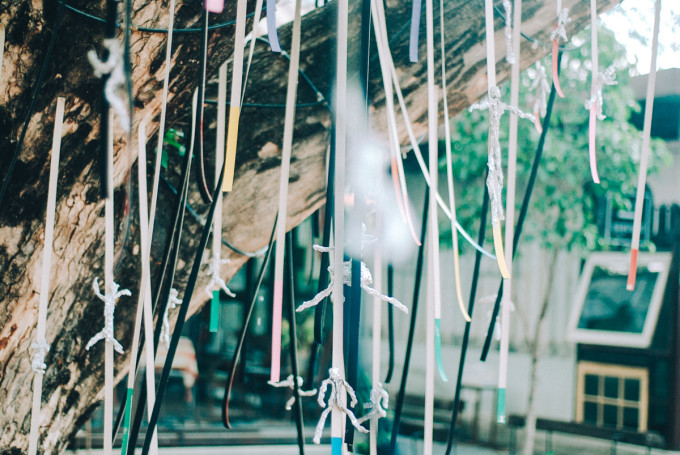 Aircraft Cultural and Creative Market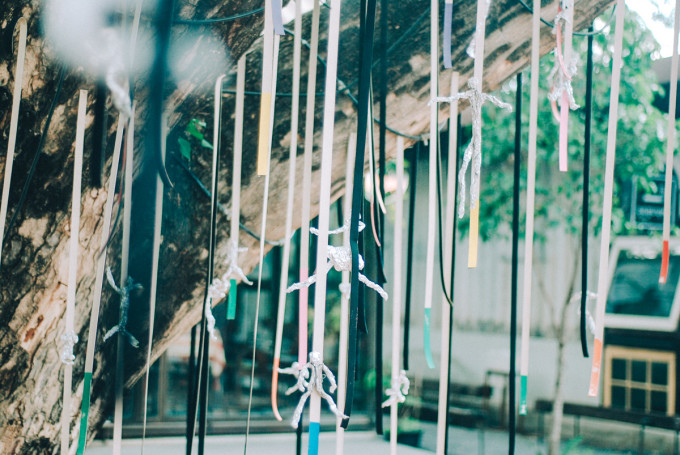 Aircraft Cultural and Creative Market
Fresh cowhide advertisement at the toilet door↓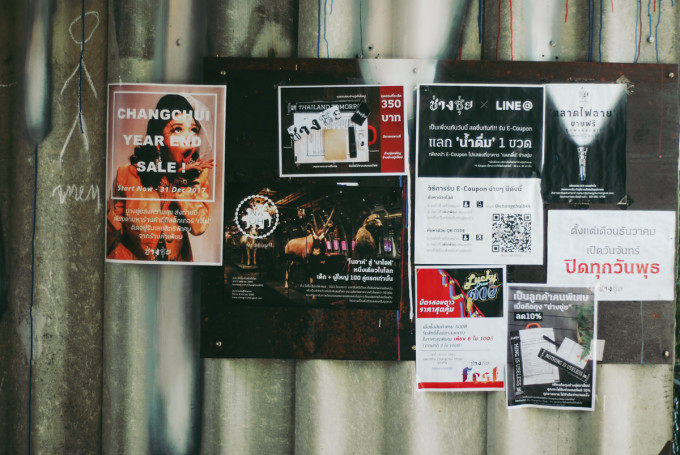 Aircraft Cultural and Creative Market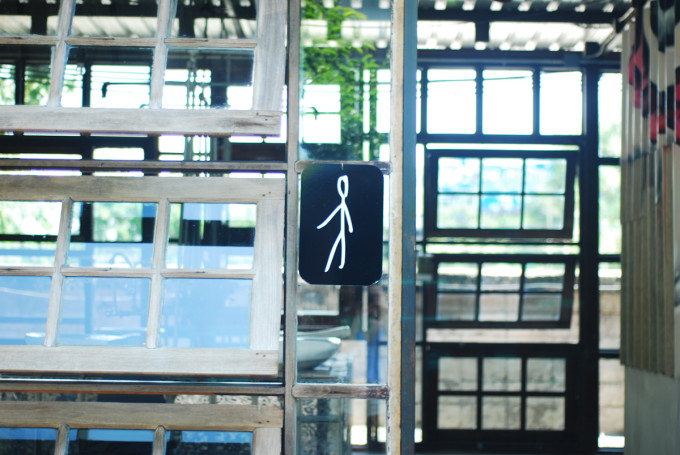 Aircraft Cultural and Creative Market

Real Broken Shop↓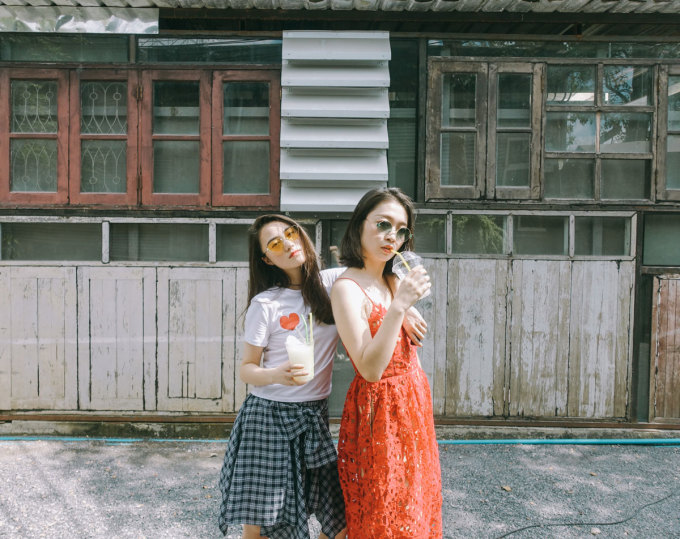 Aircraft Cultural and Creative Market

The same mural at the National Gallery ↓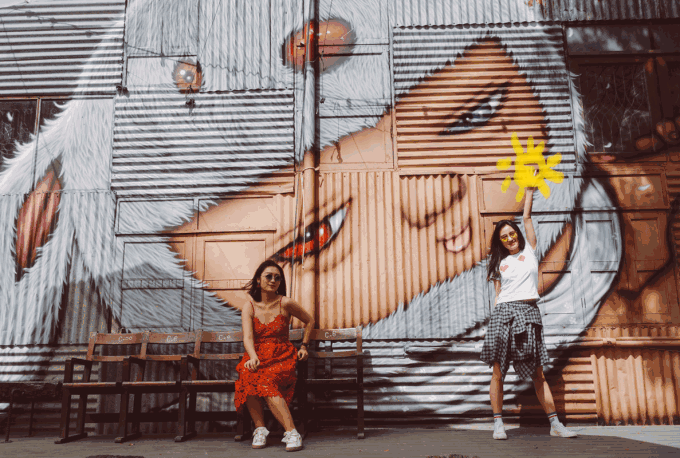 Aircraft Cultural and Creative Market
There is a retro shop in the corner, which contains a lot of interesting and expensive antiques. ?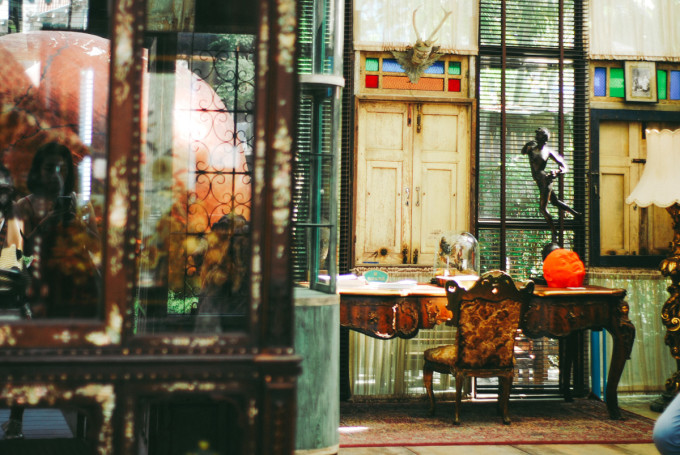 Aircraft Cultural and Creative Market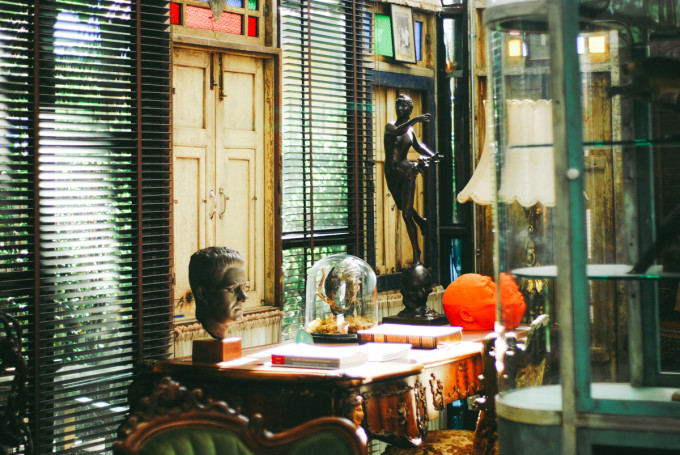 Aircraft Cultural and Creative Market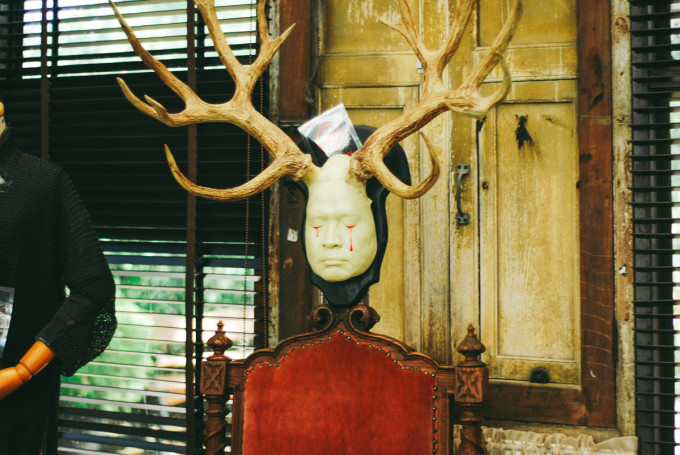 Aircraft Cultural and Creative Market
Aircraft Cultural and Creative Market
The music gallery is closed, but you can hear the faint sound of practicing piano outside the window.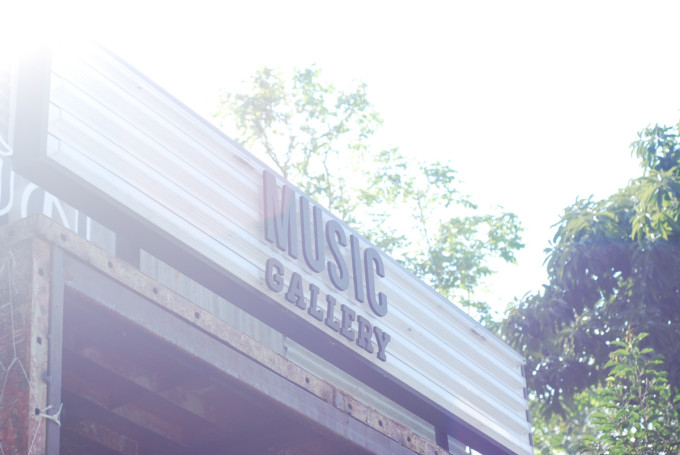 Aircraft Cultural and Creative Market
Aircraft Cultural and Creative Market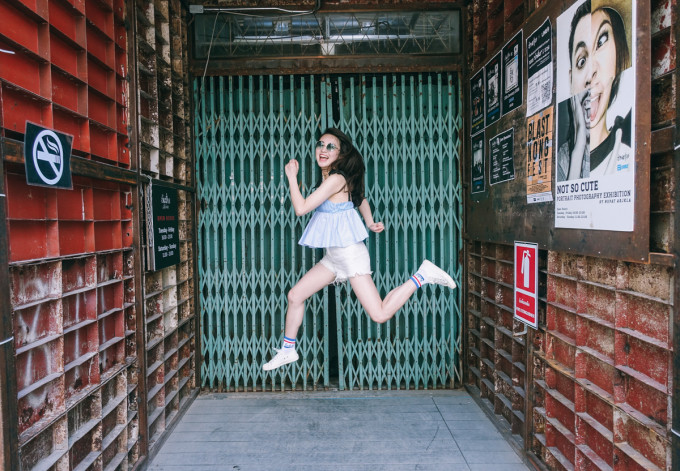 Aircraft Cultural and Creative Market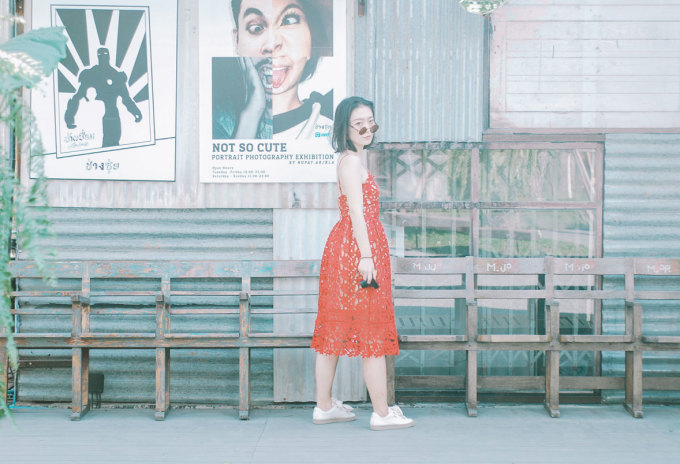 Aircraft Cultural and Creative Market
However, not visited changchui night is not complete aircraft market, read to leave, anyway Bangkok to how many times have? Too often.
✨Tips:
1. Changchui business hours: 4:00pm~11:00pm, it is said that tickets are required from 4 o'clock. You can also enter during the day, and some small shops will open before noon. At this time, there are few people and it is worth coming.
2. Transportation: The location is relatively remote, not far from the Grand Palace, separated by a Rama VIII bridge. We usually travel by grab, which costs more than 20 RMB compared to short distances (two or three kilometers), and 40 or 50 RMB is very cost-effective for long distances.
3. You can take pictures in most places, but some shops are not allowed to take pictures. Remember to see if there are signs.
PAPAYA: This house is poisonous, I can't get out for a day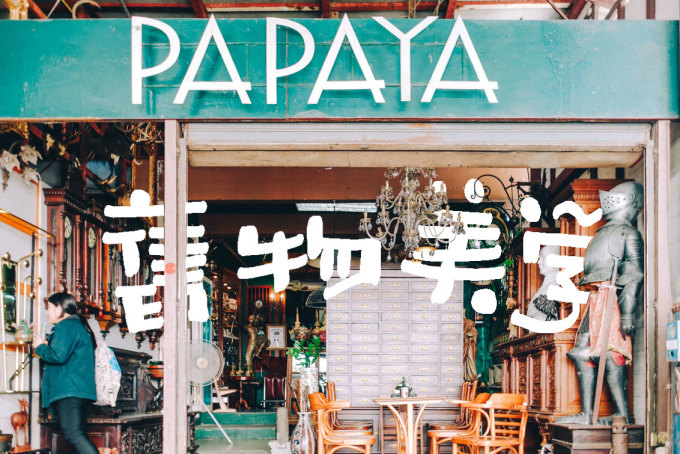 Papaya Retro Shop
The objects carved through time always make people feel close. ?
In other countries, clean out the old material is a kind of fashion attitude towards life, especially the retro trend in recent years of the cycle, the country will also set off? Upsurge of old things that papaya such a god-class antique warehouse old things become lovers eager to go to worship Highland (known as Asia's first, but also said that the world's only his short tube ...... very powerful). ?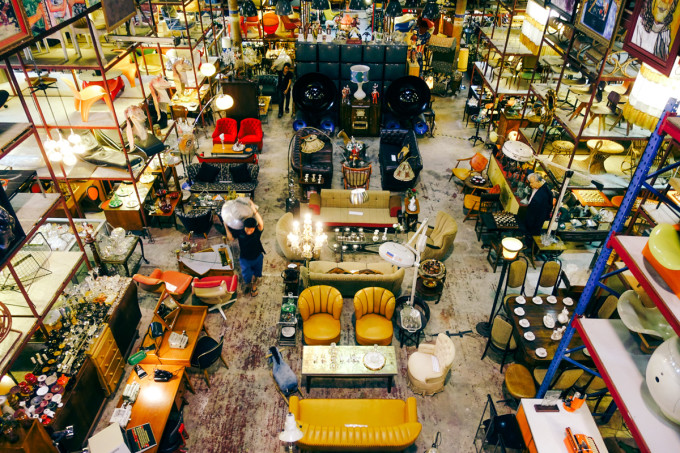 Papaya Retro Shop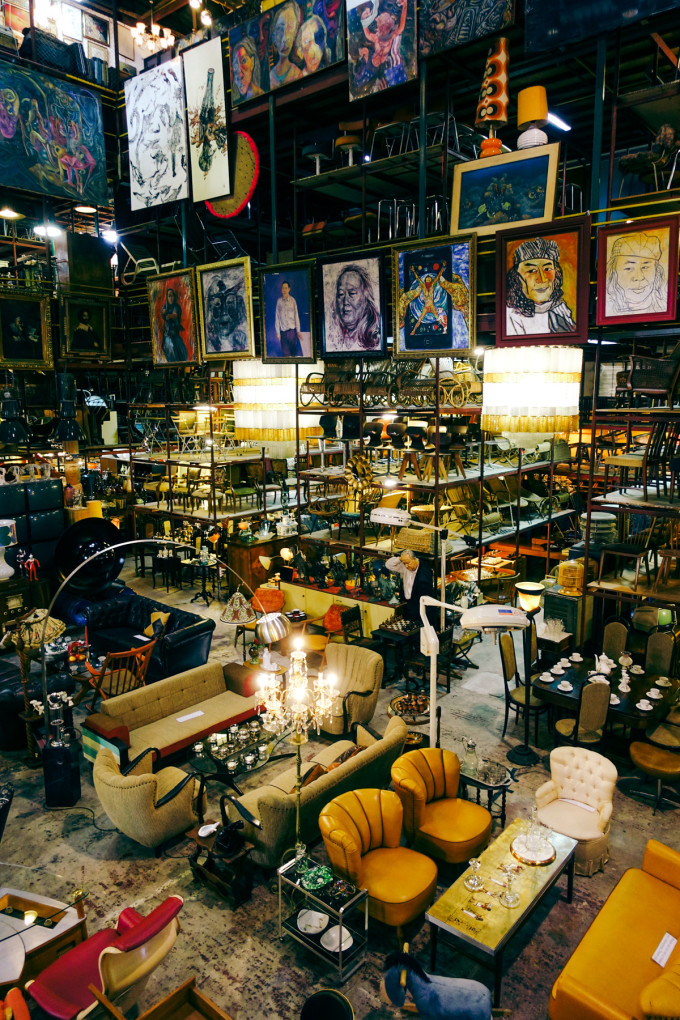 Papaya Retro Shop
This place is retro and fashionable.
3 storey large warehouse stocked with row upon row of interesting collections of hundreds of thousands of dollars, they probably had a? Bar glasses, is a rich man in the living room in a luxury Warsaw hair, or even a surgery The shadowless lights next to the stage...the variety and quantity? They are quite impressive, it is almost hard to find the things you can't find, and maybe you can only wander around all day.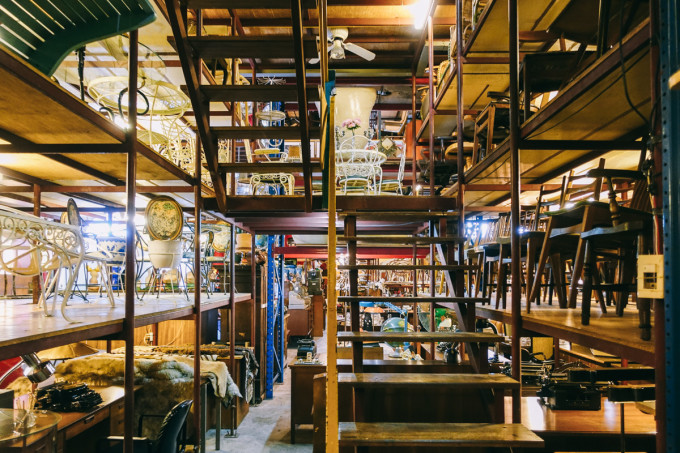 Papaya Retro Shop
They may not be perfect, but each new or old or behind objects has its unique story, and then miraculously? Brought together here through the owner's hand, not so much antique warehouse, more like? A old thing Museum, Whether the visitor is a lover of old things or not, you will find a story that resonates with you among these things within reach.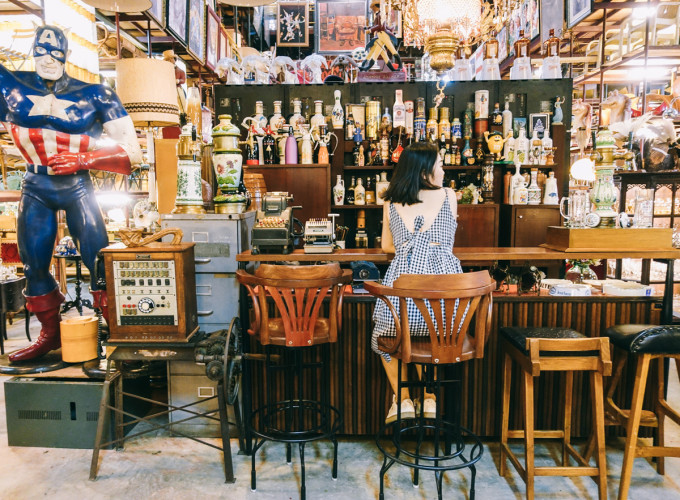 Papaya Retro Shop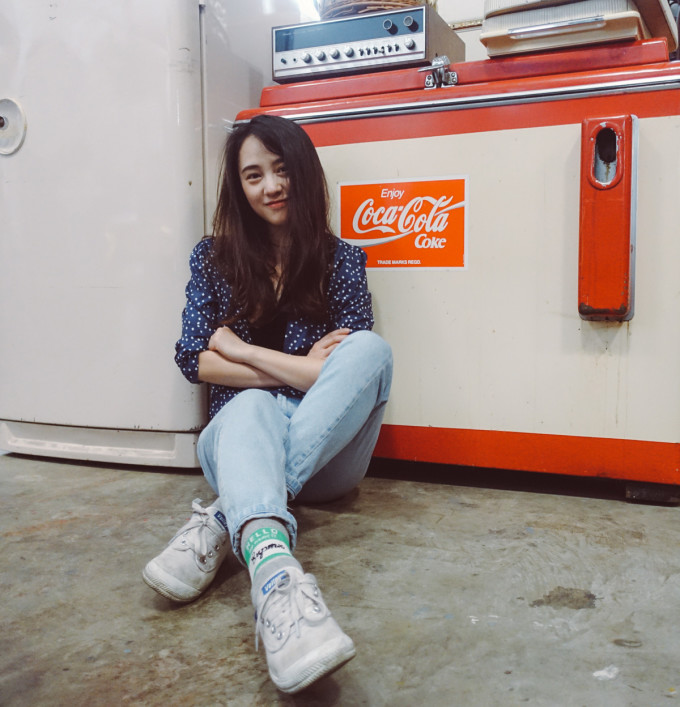 Papaya Retro Shop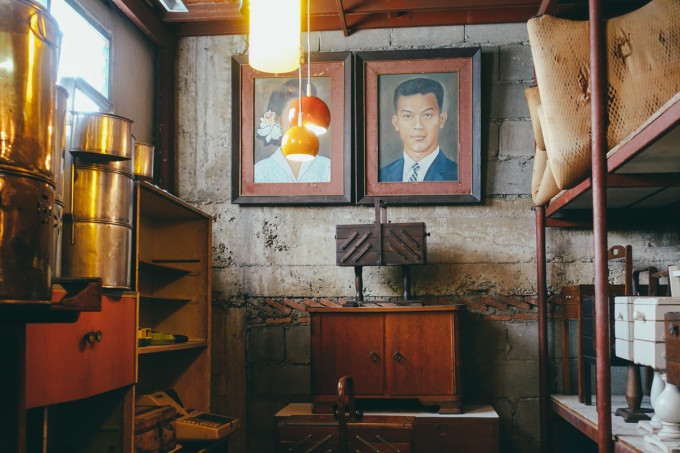 Papaya Retro Shop
Seemingly messy items were ordered to be separated,? The whole building by functional area? Turn divided into numerous small space, leaving only one person wide channel ? Let us at a different time space shuttle. ?
If by China 's timeline, the door is the Republic of China, is the door? ↓ Ming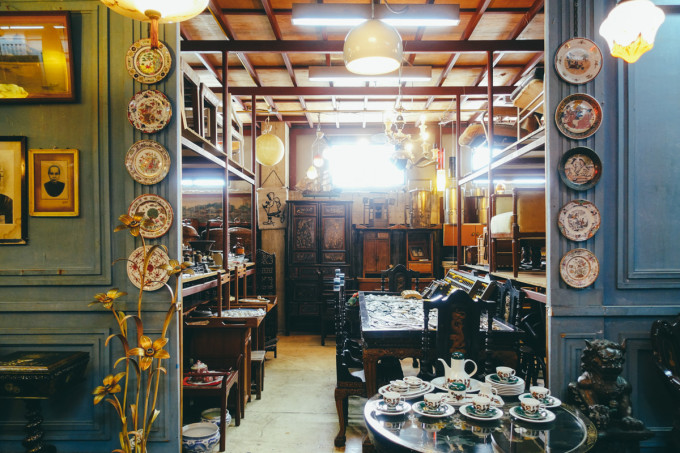 Papaya Retro Shop
A corner space, similar to a "piano room", is equipped with vinyl record players, radios, and various musical instruments in good condition. Along the way, Teacher Pineapple said: "Wow, I really want it!". It's simply a dream house↓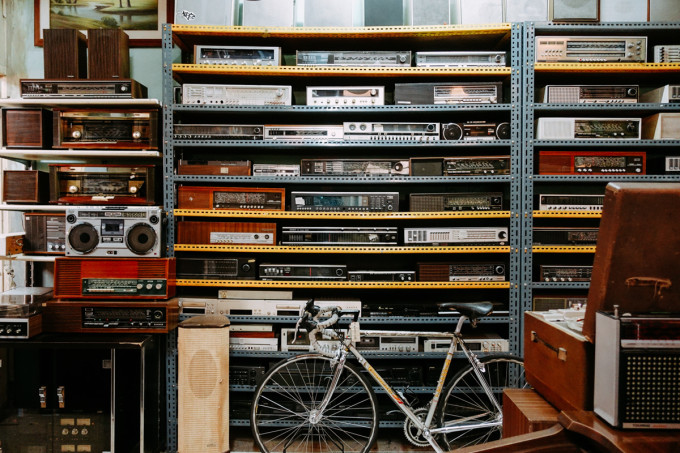 Papaya Retro Shop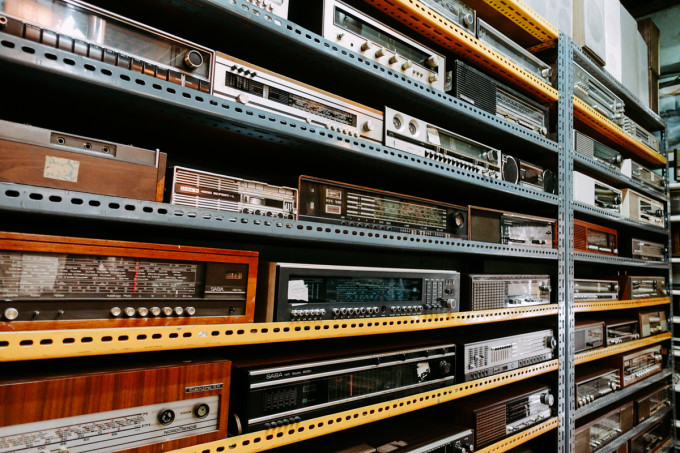 Papaya Retro Shop
I remember two years ago, and my former colleagues have done a Chengdu topics flea market in Chengdu flea market where? Find just treasure when two old vinyl record player. It seems that there is really no harm without comparison.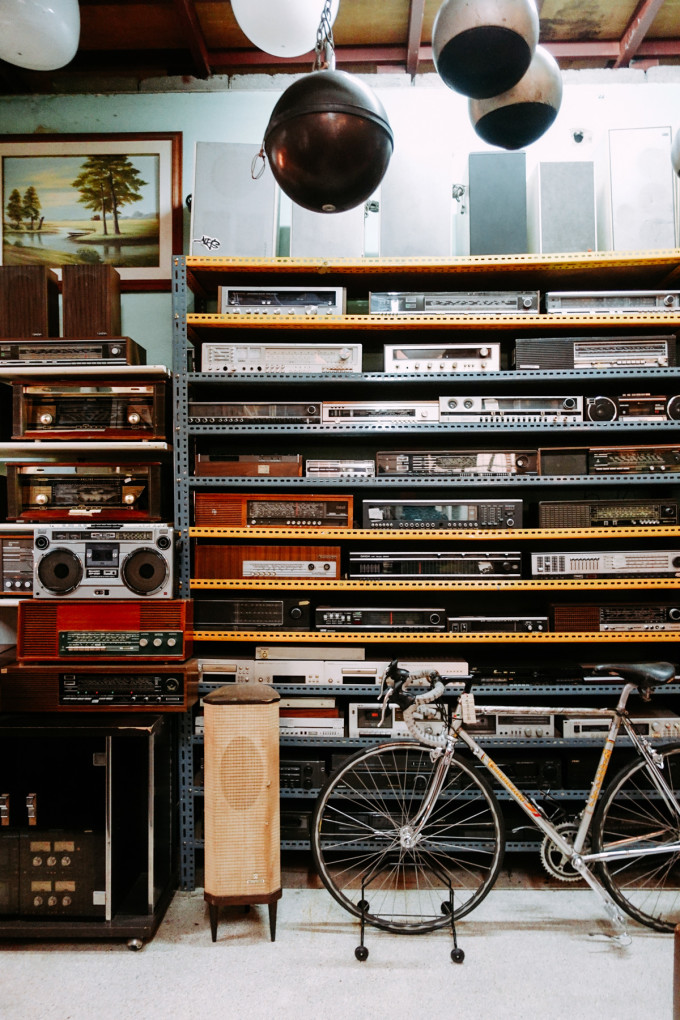 Papaya Retro Shop
A super cool bicycle with a cool price (⊙﹏⊙)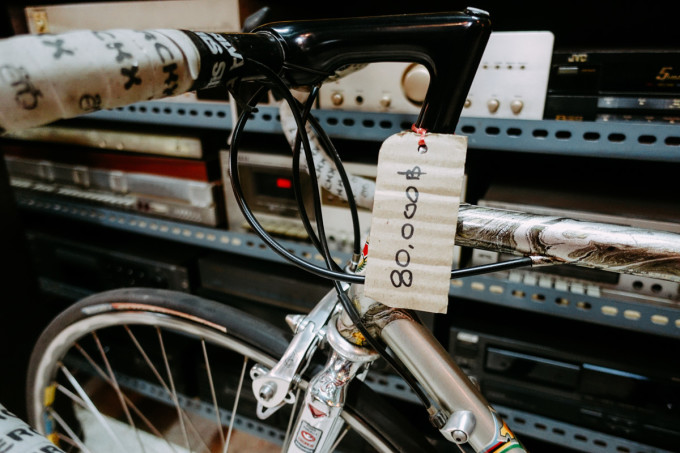 Papaya Retro Shop
In addition to the piano room, there is also a "time zone". Clocks and watches from ancient times to the present are hung on one side of a towering wall↓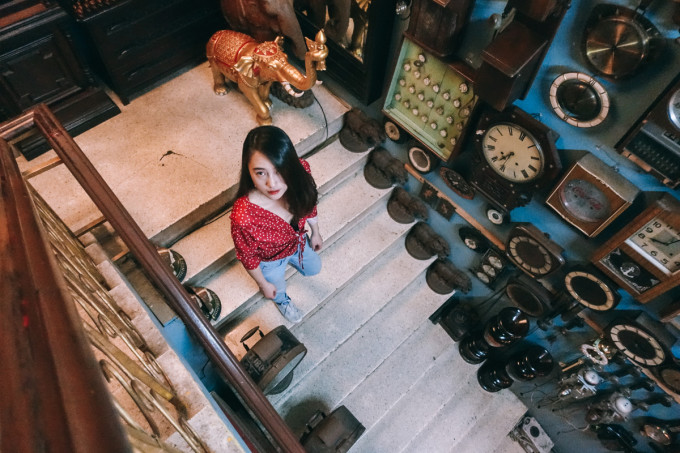 Papaya Retro Shop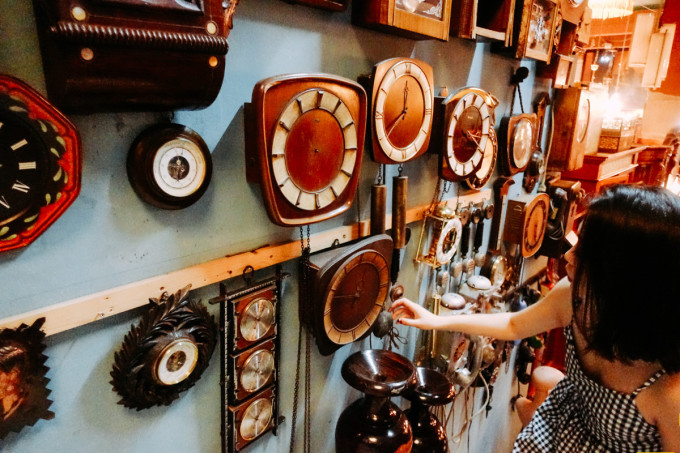 Papaya Retro Shop
Old phone ↓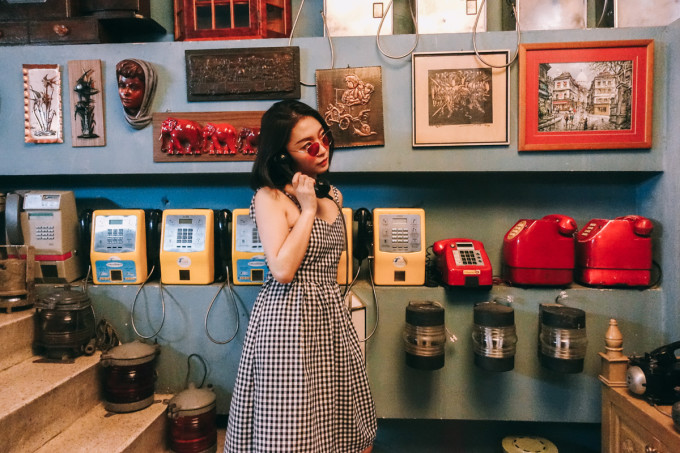 Papaya Retro Shop
I don't know where I got the Garfield phone of the same series, but my eyes still move ↓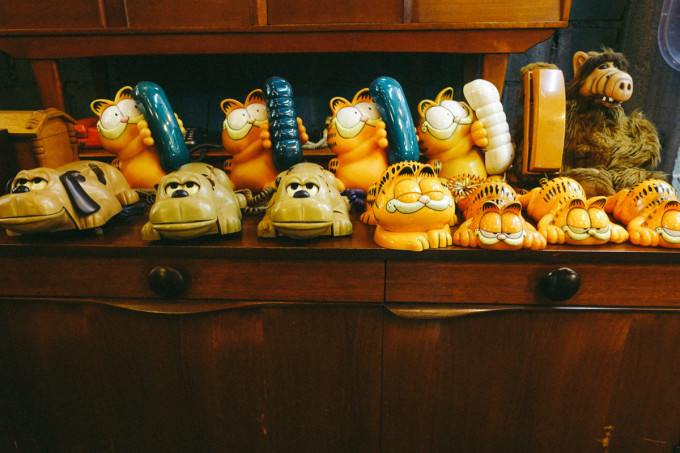 Papaya Retro Shop
Carpet area↓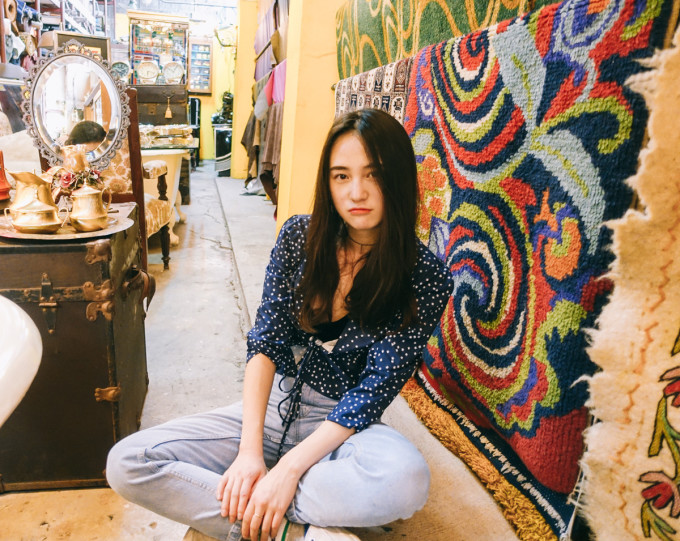 Papaya Retro Shop
Retro furniture,? motorcycles, lamps, musical instruments, dolls, tableware, oil paintings, etc...?
In addition to old things, the most interesting or soulful ones in every space are those weird? Models and dolls (also old stuff). It fills the entire space with weird beauty and adds a strange atmosphere. ?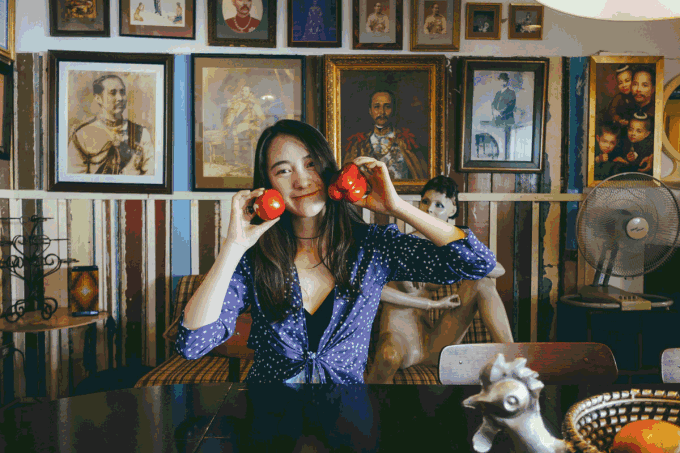 Papaya Retro Shop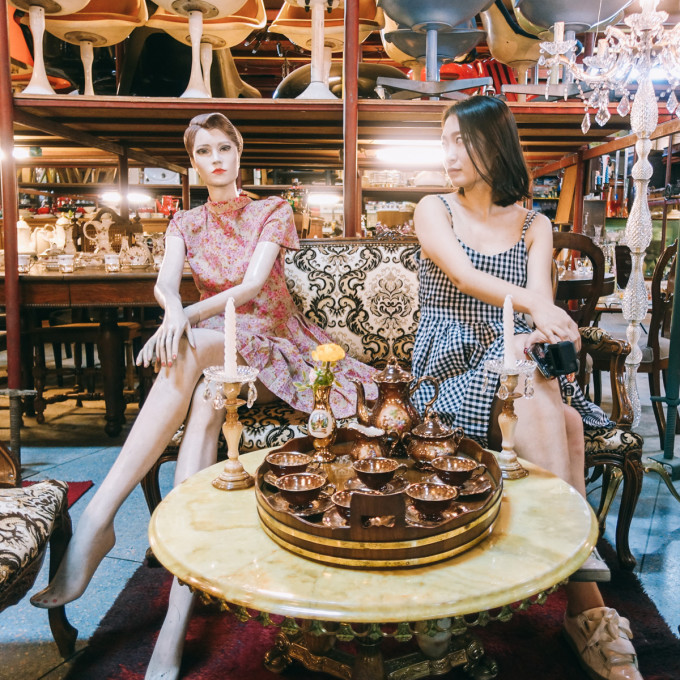 Papaya Retro Shop
Compared with the messy stacking of many old-fashioned markets, these models have become the masters of each relatively independent space, and it can be seen that the masters have carefully created them.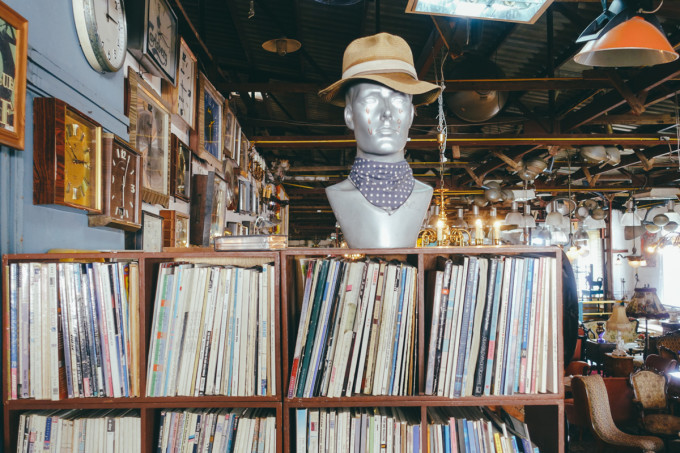 Papaya Retro Shop
Read to the tearful head.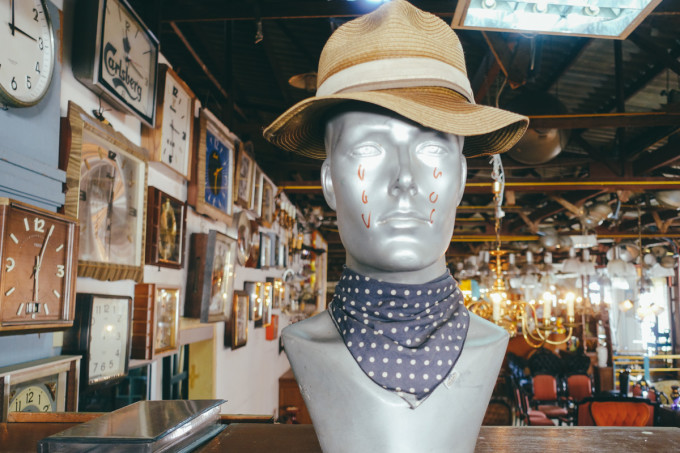 Papaya Retro Shop
Dismembered body.
Papaya Retro Shop
A doll with a horrible atmosphere.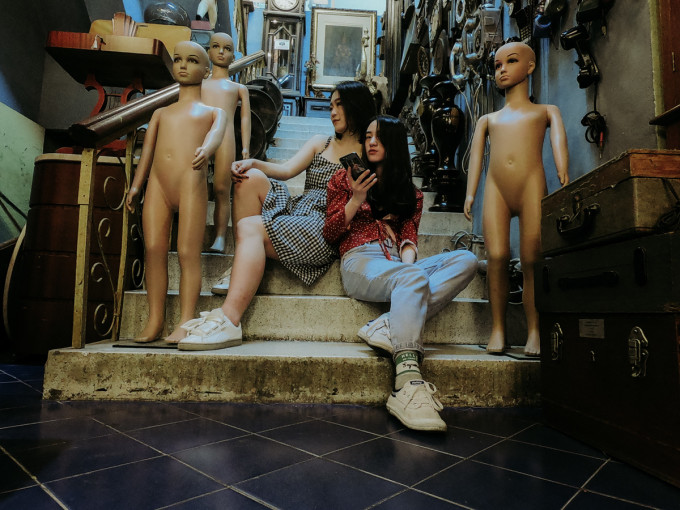 Papaya Retro Shop
One, two, three children...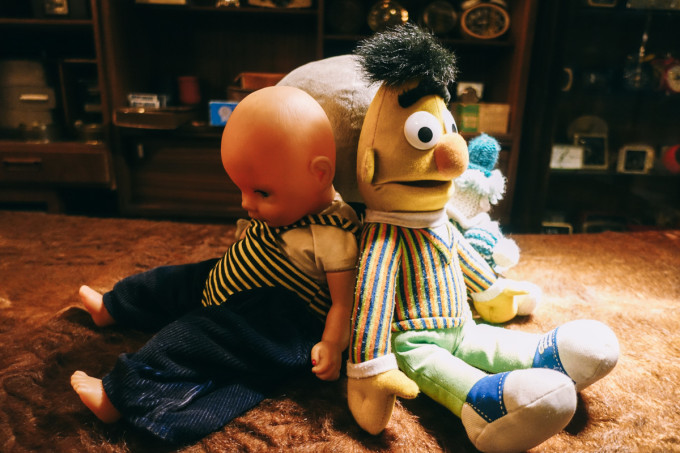 Papaya Retro Shop
Just as there are adult models in charge in a certain area, there are "babies" of different skin colors lying in second-hand strollers.
Papaya Retro Shop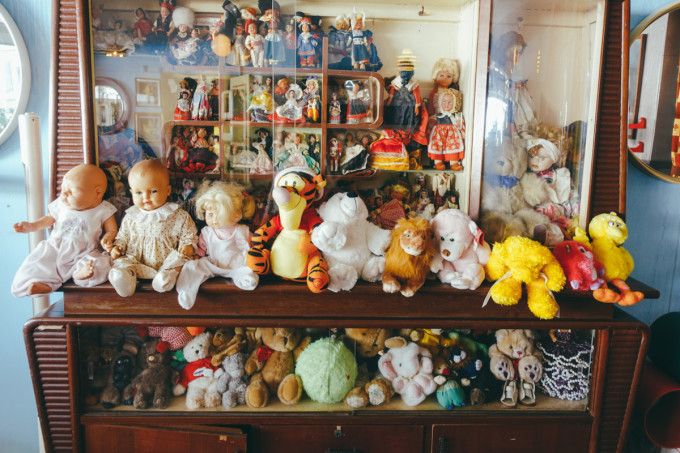 Papaya Retro Shop
In short, it is not enough to take pictures.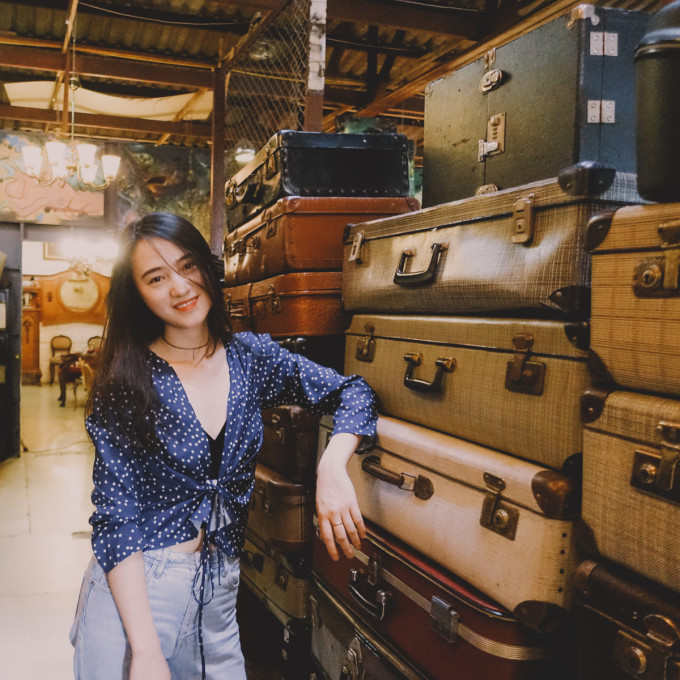 Of course, shopping around old things is full of fun? In addition to checking in at a well-known antique warehouse when you travel, there is actually a second-hand market that is worth exploring in the city you are in.
✨TIPS:
1. Business hours. The online check is 9:00am-6:00pm.
2. Transportation. Many people say that the place is hard to find, but it's okay to take a taxi directly. You can go through a market and you can go to that market to buy food if you are hungry. We wandered around until two or three o'clock in the afternoon when we were hungry. After we went out, we found that there was so much to eat, and the storm was crying. ?
3 ,? can take pictures, but there are some chairs can not sit, some things can not be touched, will be above the note, please pay attention to Kane.
4. About the purchase. Take a photo of the little things you like, and then ask for a price at the front desk. The specific price depends on the boss' mood. but! They are actually quite expensive. So that the soda at the entrance of the shop has become the best-selling product.
5. Although the space is large, it is really hot and stuffy inside. There is no air conditioning, only fans scattered in every corner, so please wear cooler.
The operation of horse killing chicken
Mentioned Thailand Masha Ji, and if the share of pancakes picture and unto the peals cry for help arise in your mind, then you must have misunderstood what horse slaughter. Such set Yima chickens, are narrow, shallow, with no minimum respect! (* ¯rǒ¯)
do horse slaughter has become to Thailand 's mandatory, two years ago to When I was on Samet Island , I found a roadside horse to kill chickens and experience Soso, so I changed the route this year. We still found two restaurants worth visiting in accordance with our high standards of beauty . ?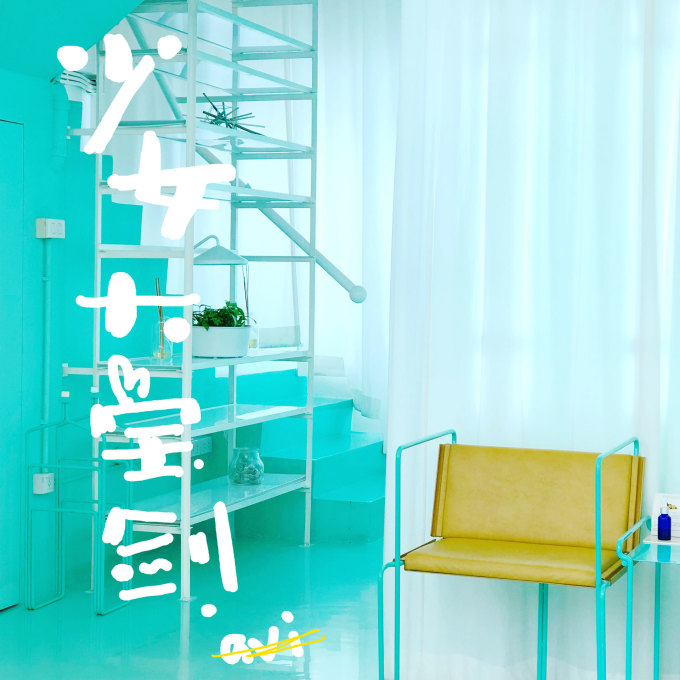 Unlimited spa
The infinity was opened around this time last year, and it is said to be designed by a small, well-known local architect studio. So this became our in Bangkok important stop. And my mind door take off your shoes, thick Southeast Asian style, different dim tone, bright white and blue here to soak into the depths of mint, clean and have the misconception that red network went into a coffee shop, often gray air show. ?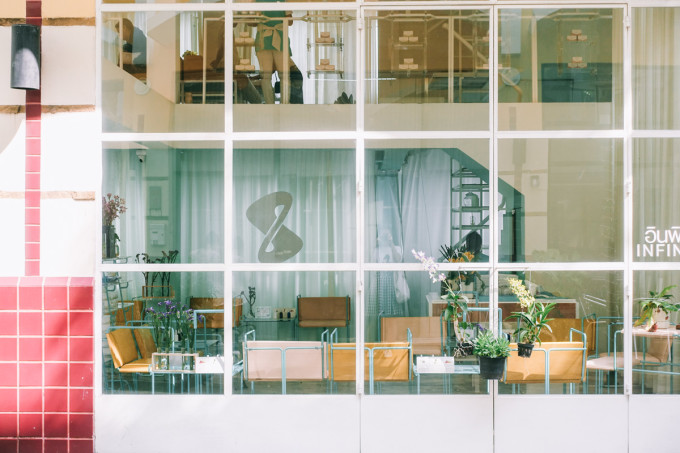 Unlimited spa
The first floor is dominated by mint blue.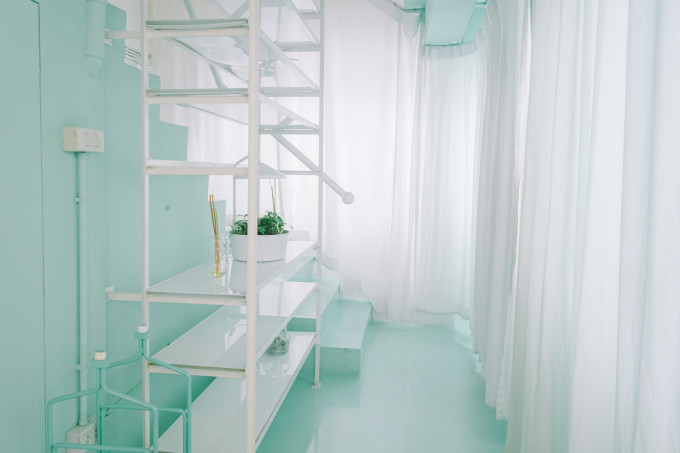 Unlimited spa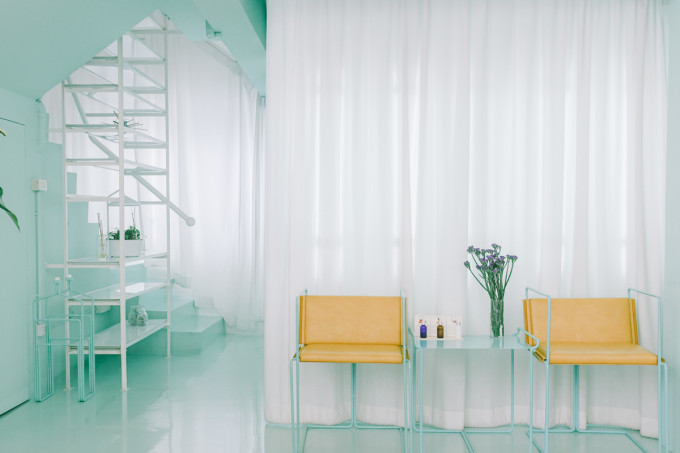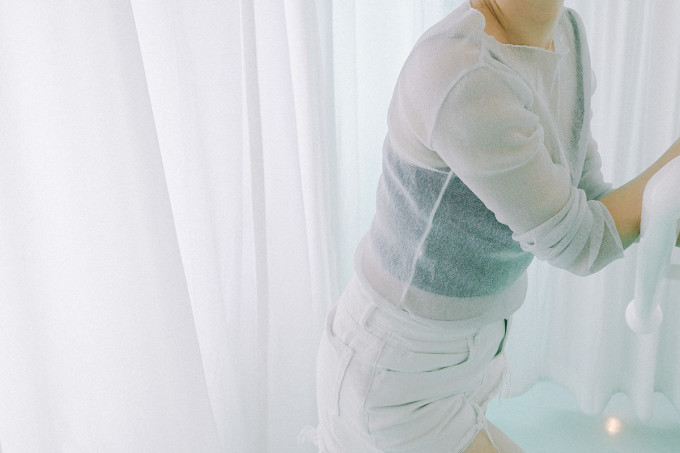 Unlimited spa
The second floor is mainly yellow.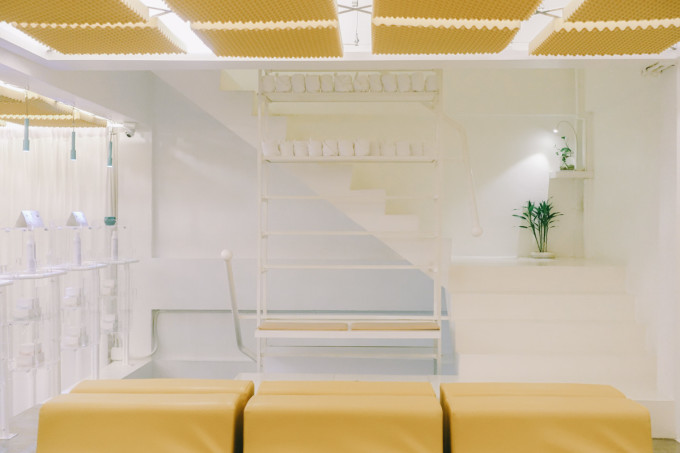 Unlimited spa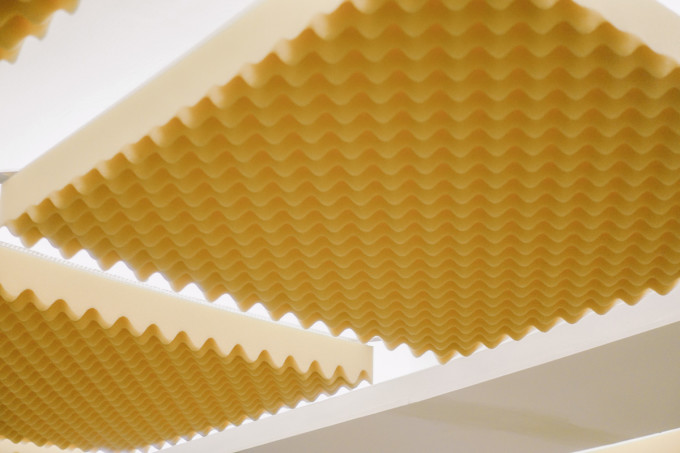 Unlimited spa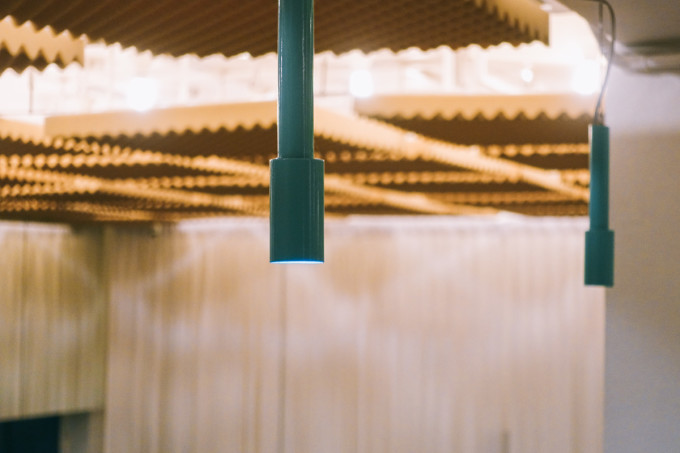 Unlimited spa
Teacher Pineapple said: "The third floor must be pink", emmmmm... As expected, she wanted to
come to experience it too much (=.=) , but the process was a bit twisty. The night before I went, Mr. Pineapple happily made an appointment and fell asleep openly. However, we didn't know that there was no appointment.
When we rushed to the store the next day, we were like two fools:
"Have you received the email?"
"No"
"Have you received the text message?"
"Neither did you..."
ㄟ( ▔, ▔ )ㄏ
So I had to make an appointment on the spot (the business is so good, I can only make an appointment for one hour, and I have to wait until the evening).
Well, it's all here.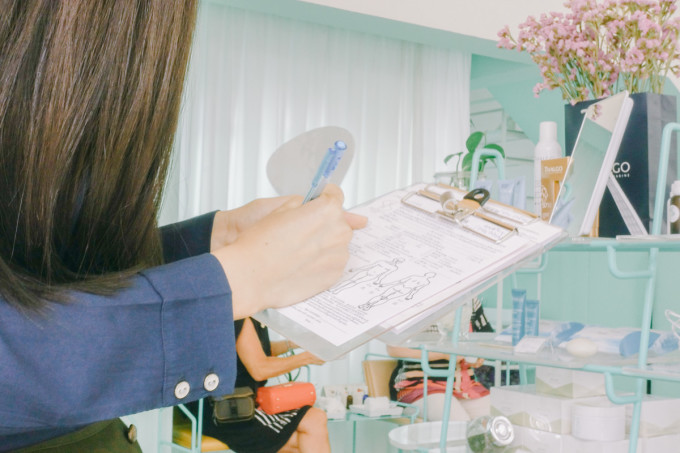 Unlimited spa
The young lady patiently filled out the appointment form, choosing the weight, essential oils, key massage parts, allergy history, etc. We drank the welcome drink while drinking.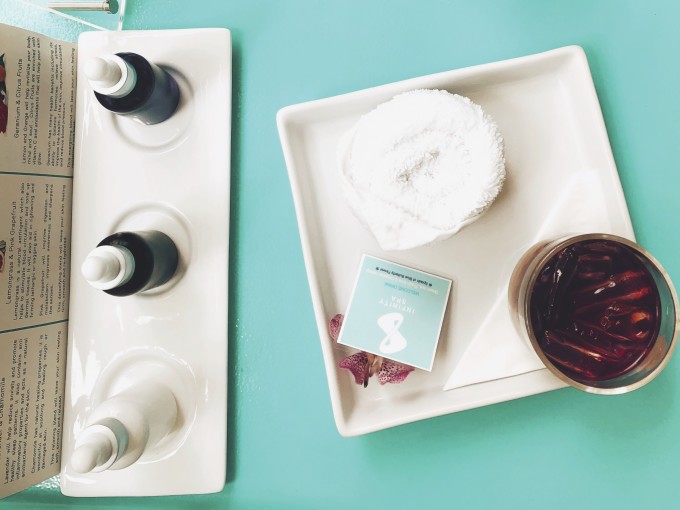 Unlimited spa
After the deposit was paid and the information was filled, we went out.
Until 7 pm, I returned to this place.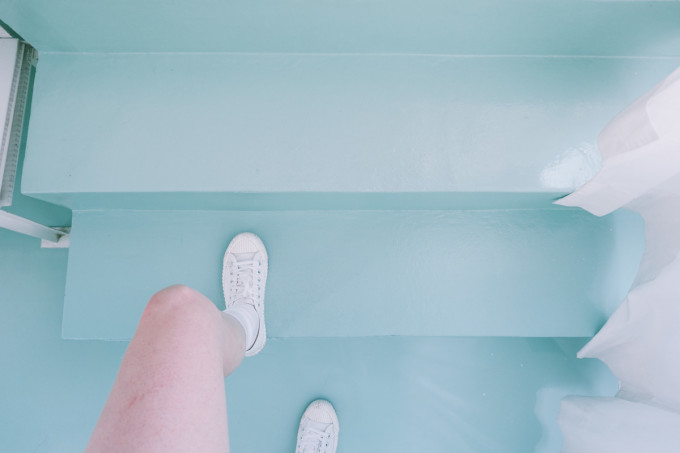 Unlimited spa
We were taken to the second floor first. This is the area for washing feet and changing slippers. The temperature and design of the water flow are very reasonable. As an isolated area, it makes the upstairs quieter and not disturbed, and also allows people on the first and second floors to communicate easily.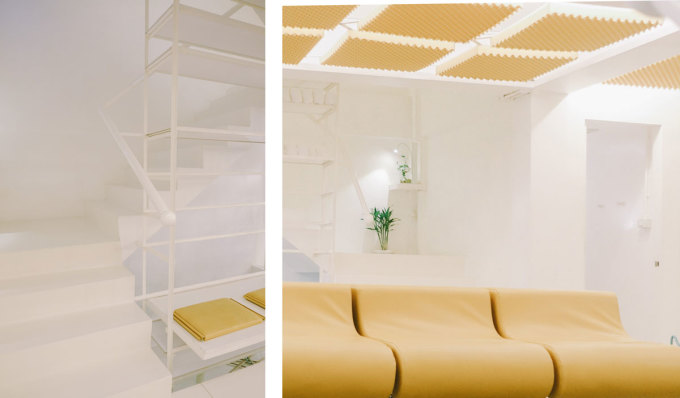 Unlimited spa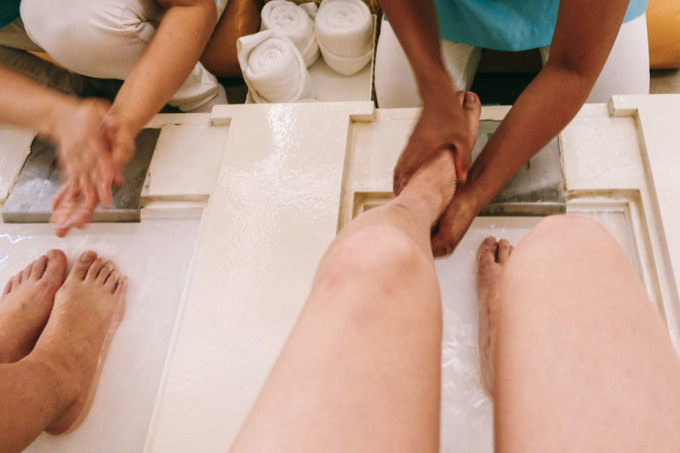 Unlimited spa
After washing in vain, Mr. Pineapple laughed like a 200-jin fool. I guess... emm probably... I haven't washed my feet for three months.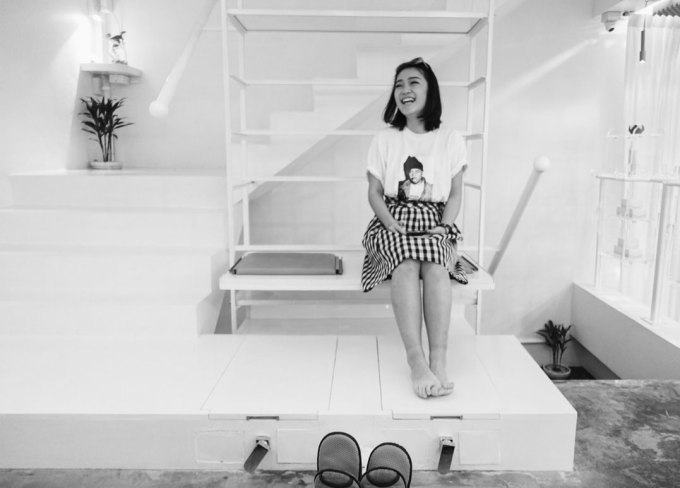 Unlimited spa
Then I went to the third floor and she was taken to the fourth floor. If you didn't make an appointment, you should be assigned to a double room. Well, it seems that we don't have to talk like that (ˉ▽ ̄~) Cut~~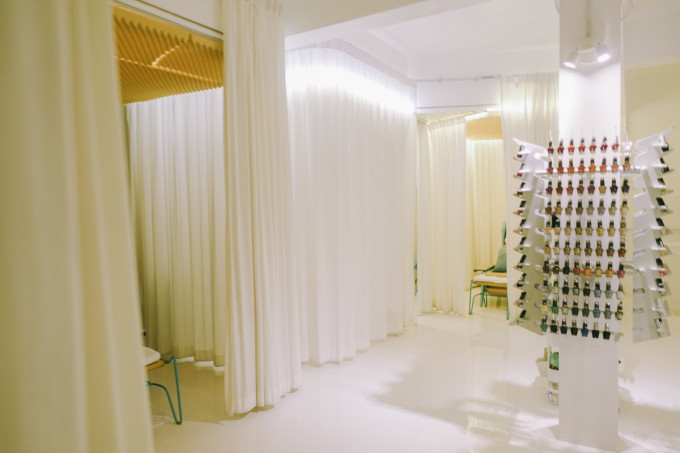 Unlimited spa
The public area on the third floor can be manicured, but I don't need this service. Other places are divided into small single rooms.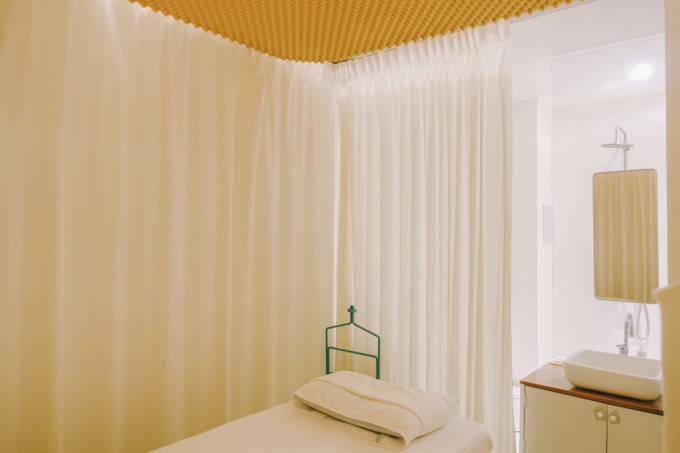 Unlimited spa
The design of the small room extends the overall style elements, which is fragrant and very relaxing. The room is also equipped with a bathroom and wash basin, which can be said to be very intimate. ? A little detail I particularly like. Usually, there is a hole in the head of the bed to facilitate when lying on the stomach? Put your head, but through that hole, there is either a dirty floor or nothing at all, except There is nothing left of the masseur's feet. Here, however, the landscape has been carefully designed. While the massage, you can listen to music, have fragrance, and enjoy your eyes, and instantly feel like a delicate girl.
? After 1 hour.
To my surprise, the masseur gave me a haircut!
who am I? Where am i? What am I doing? Why does the horse kill the chicken still provide the service? ! !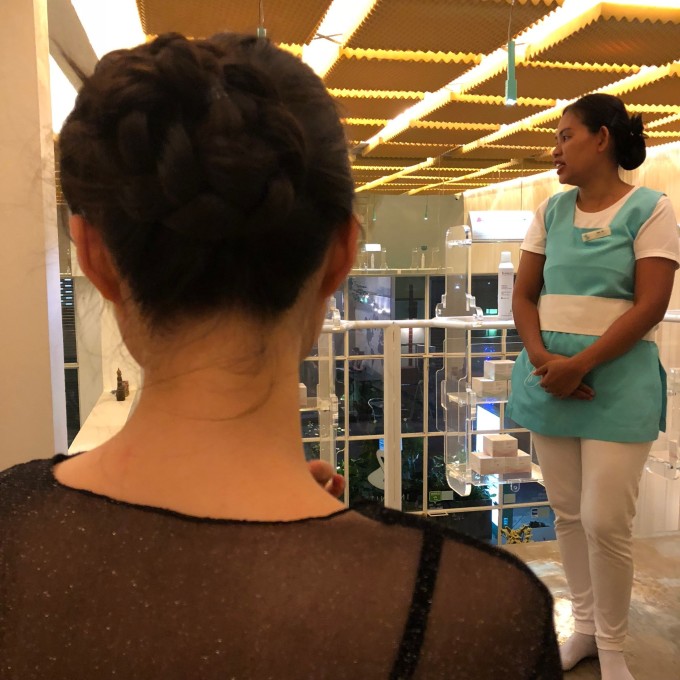 Unlimited spa
Maybe maybe I'm good-looking. After all, Mr. Pineapple didn't enjoy this service (✿◡‿◡) After
changing the shoes, he was taken to the first floor to rest. There was an afterthought—mango sticky rice, making horses. Is it tiring to kill a chicken hahaha? The rice is blue with an indescribable fragrance, delicate and delicious. ?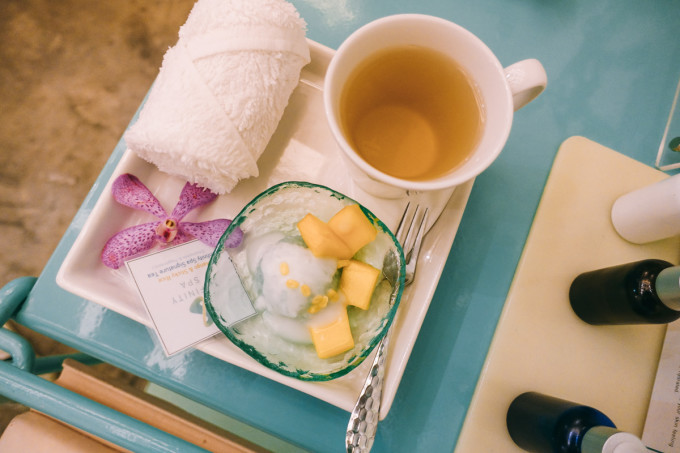 Unlimited spa
If you are not in a hurry, you can take pictures inside. I asked if you can take pictures. They all cooperated super enthusiastically.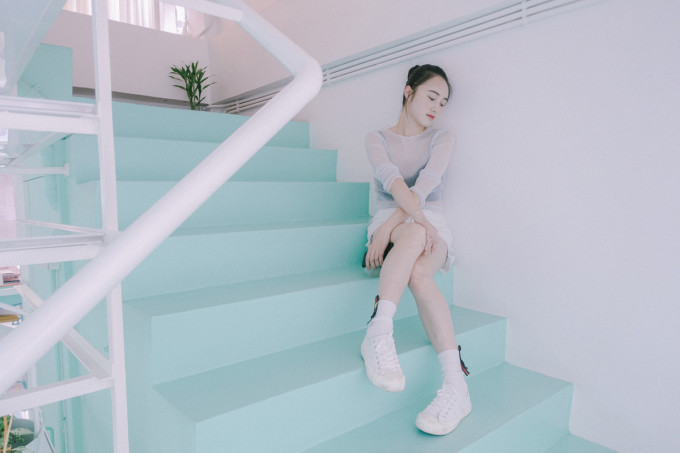 Unlimited spa

✨TIPS:
1. Do I need to make an appointment? It is recommended to make an appointment. Although there are a total of 4 floors, there are only 12 rooms in total, which are usually packed.
2. How to make an appointment. We are in the official website of appointment, may not be a good operation, no booking success , remember that in order to receive SMS / e-mail to make an appointment success signal oh.
3. Regarding the price. According to the time around 1000b, in such an environment and service, I personally feel the hin value.
————————————————————
Due to the appointment, our plan for the day has changed, so we took advantage of the waiting time of the few hours in the middle to go shopping around, also went the way heard so much about name The jam factory. The
day was sunny and the weather was very good. I don't know if it's because of a very good mood and everything around it looks spicy and cute. The buildings around infinity are full of cute geometric shapes.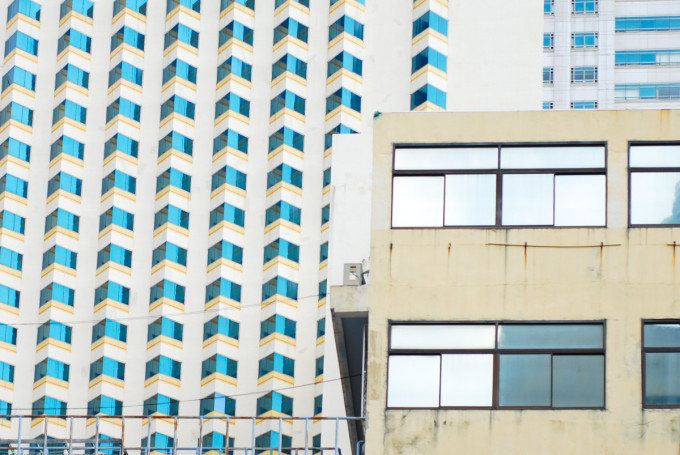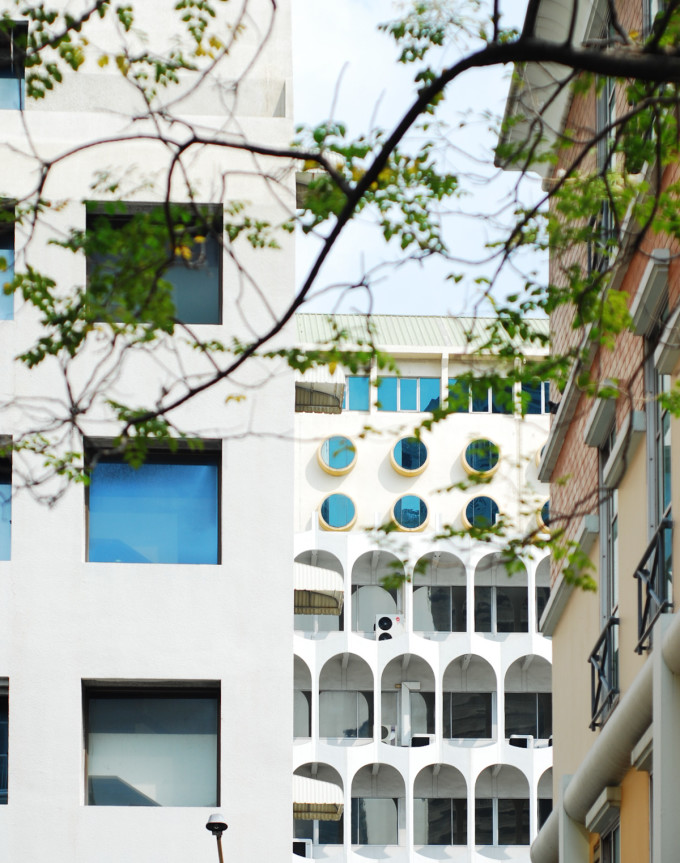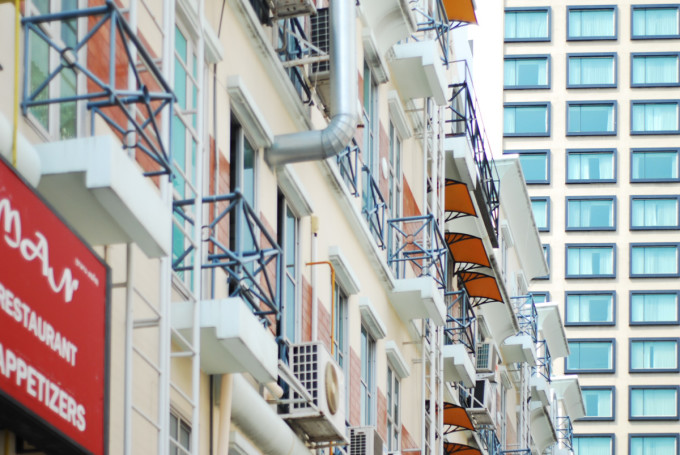 There is a little brother cleaning the outer wall of the building in the distance.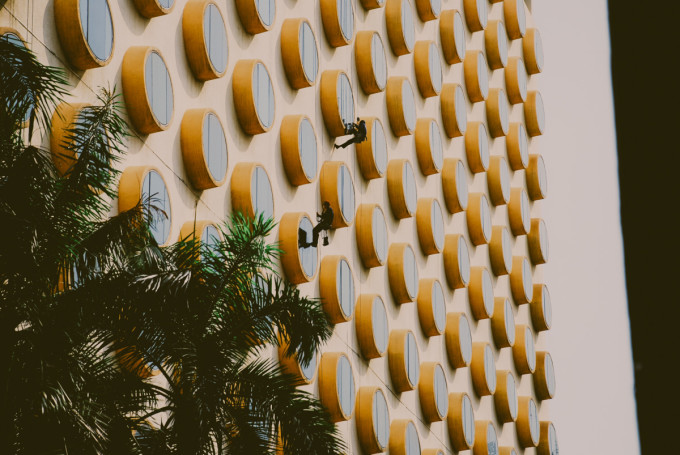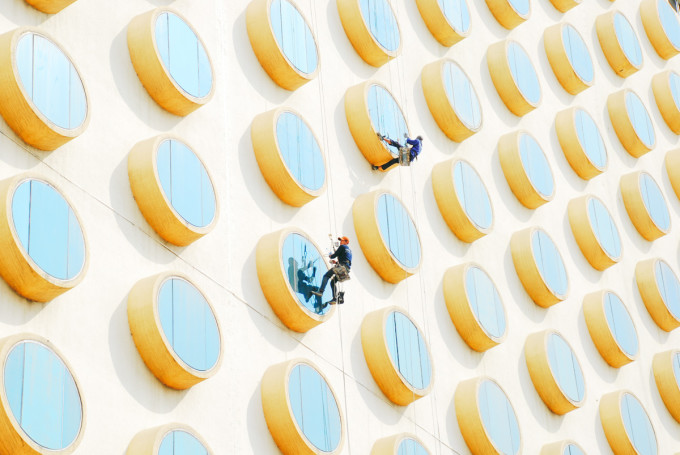 Nani? Was discovered.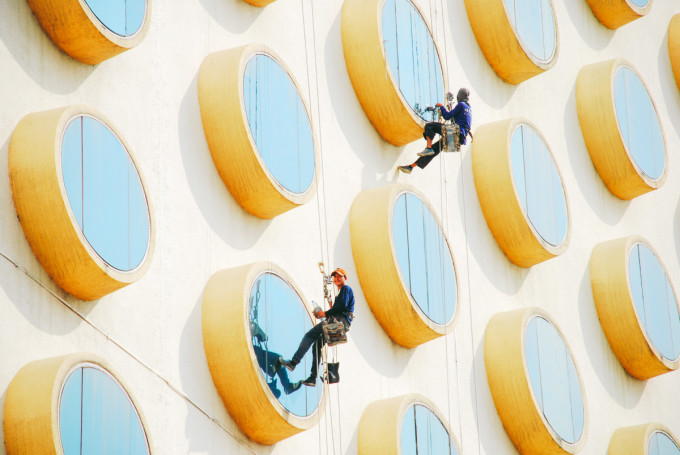 then……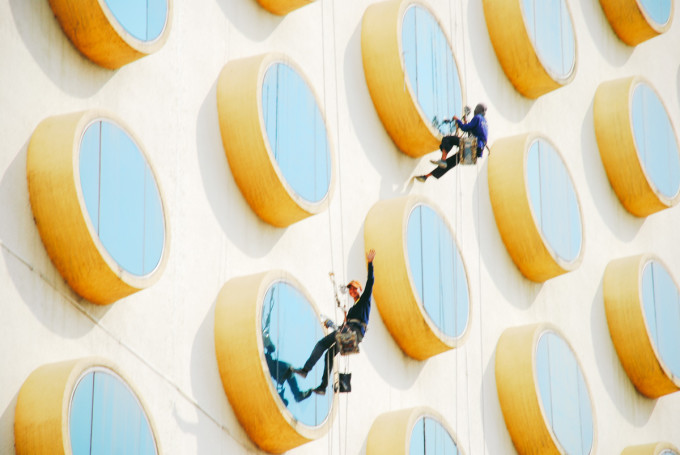 The little brother smiled at the camera for a long time, and I was embarrassed to laugh.
Do you think I don't know you are lazy?
Slipped away.
Taking advantage of enough time, we took a taxi to the jam factory.
Regarding the jam factory, it is also the retro literary warehouse that Mr. Pineapple used to promote when he wrote travel guides. During this time, another friend who was an architectural space went there. His evaluation of this place is "a creative jam only. plant".
The jam factory, the jam factory, retains the simple name of its predecessor, but can smell cuteness and art. ? Is Thailand's well-known architect Duangrit masterpiece. Like the name, the original layout, mottled walls and internal structure of the jam factory have been preserved to the greatest extent. On this basis, it is now transformed into a home art gallery, coffee shop, bookstore and architect office, etc. . ?
And the Thailand Like most of the trip, the jam factory is also a hidden building in the residential area. We took a taxi and met an indescribable driver. He drove and chased the drama, but he was stunned (forcibly calmed and comforted my uneasy heart).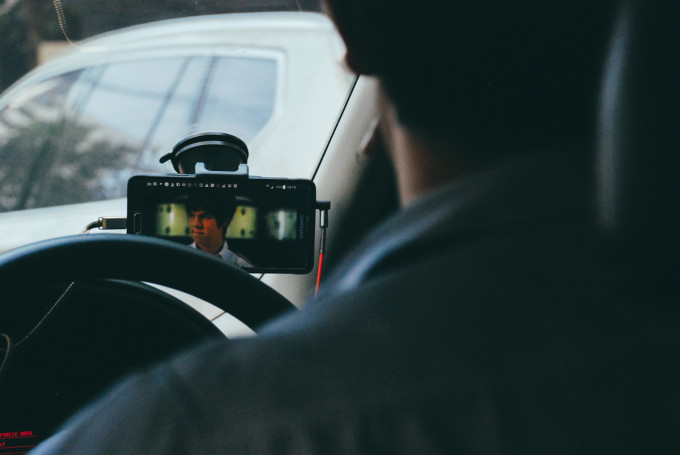 Who knows, full of expectations fell through. Because of the Christmas vacation, we ate closed doors, and we were met once a year. We were destined to miss it. ? We had no choice but to stroll around in the yard.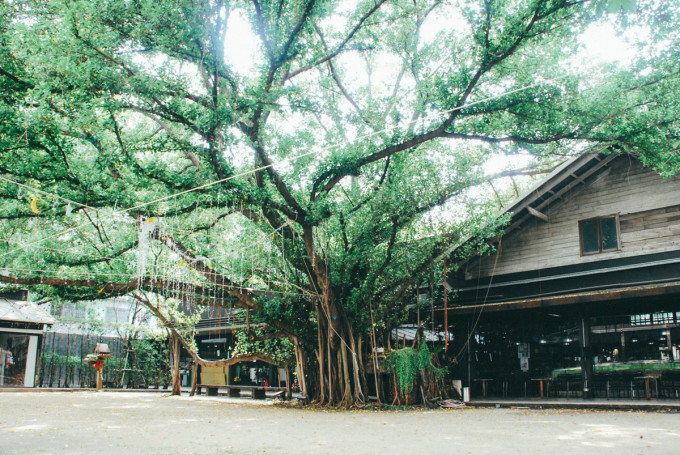 There is a huge tree in the yard of the factory, and the sunlight is very beautiful.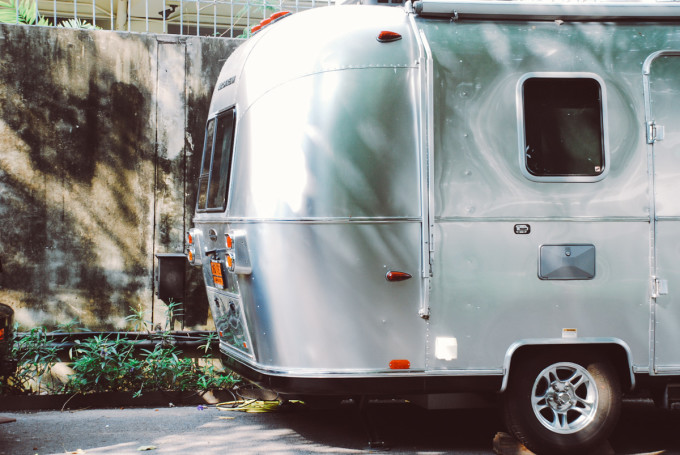 There are cute cars parked on the roadside and interesting graffiti on the walls.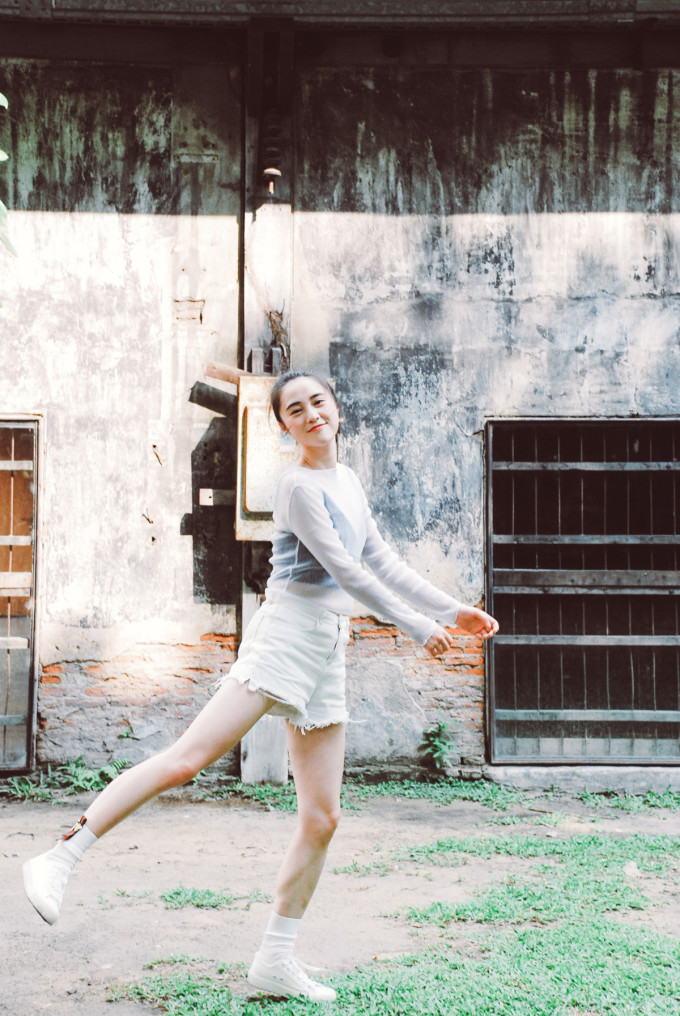 Okay, take a photo with the mottled wall. The jam factory that was going to have a good visit will just post 3 photos, so let's come again next time. ?
Some medieval shops hidden in Bangkok business district
Like the medieval shop, Amoy to not only a variety of interesting vintage items,? But also at a lower price to buy the bag favorite (1 • ㅂ •) و✧
However, in Bangkok occasional medieval shop is not unexpected Things outside.
? Because of this plan to go and pineapple teacher with Japanese medieval shop to buy buy buy, I did not expect Thailand to revel met several Buddha Buddha Department of Department.
Also, the Bangkok side of the retro trend Masamori, like the retro culture of the people, to Bangkok will probably crazy.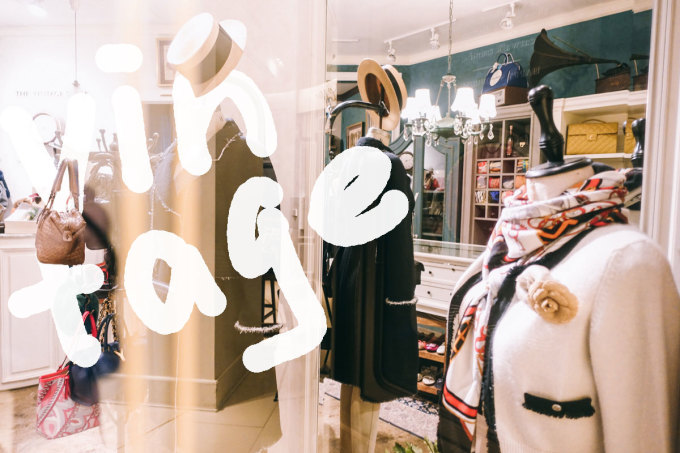 My favorite one is called FR (I don't know if it's right).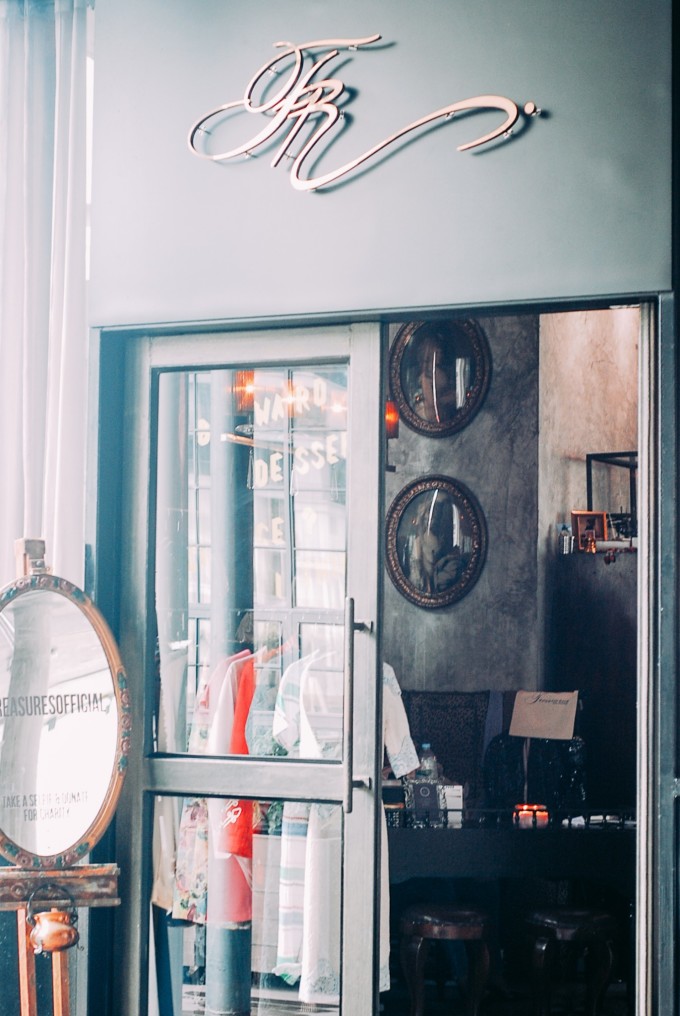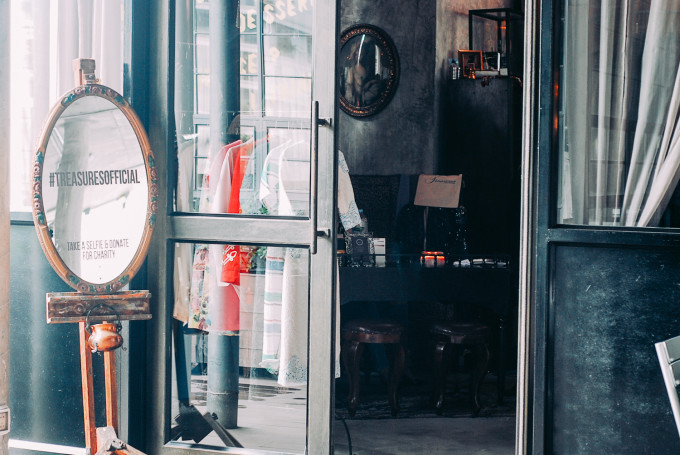 The store's big-Second small, stuff are some relatively small minority, mainly from sources? Japan and Europe . As soon as I entered the store, I was attracted by all kinds of bizarre and exaggerated antiques in the store. Some looked a little like costumes, but they were very good-looking.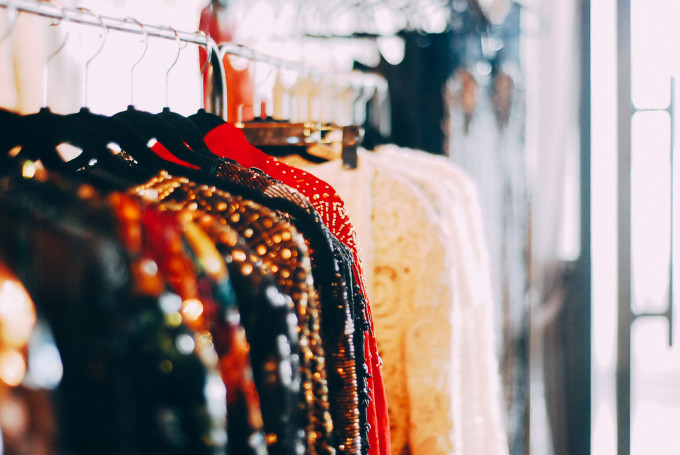 For example, this dress studded with pearls is really beautiful. But emmmm... it looks like more than 10,000 yuan, can't afford it, can't afford it, and usually can't wear it.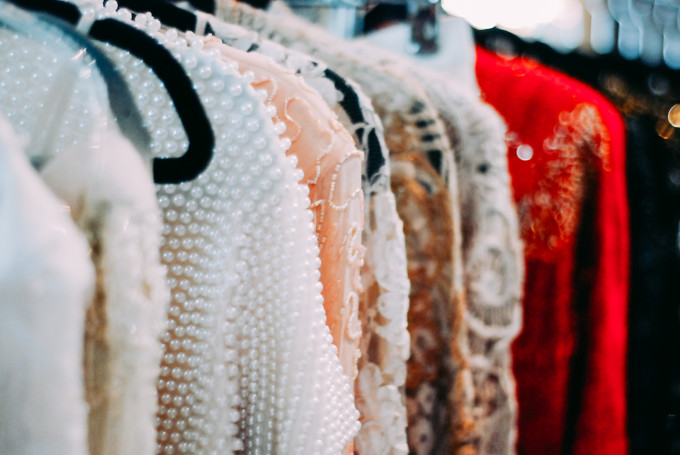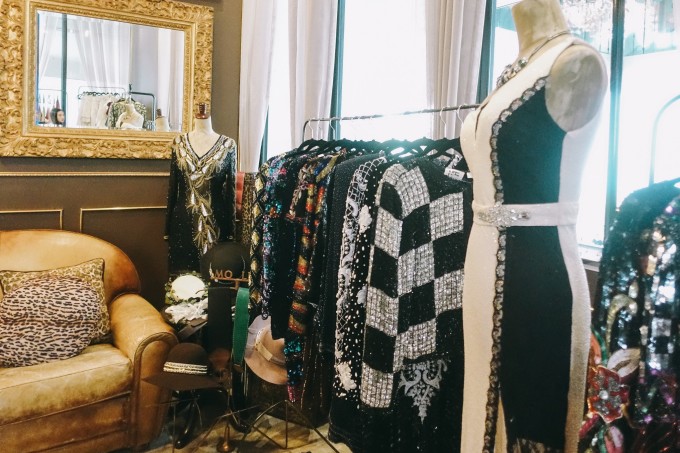 But we like the gadgets in this store better than vintage ones. The trinkets in his house are all good-looking, some are a little flamboyant, but some are more everyday.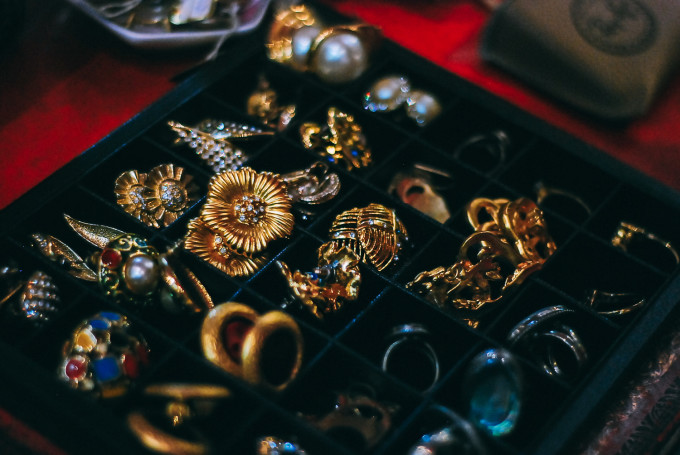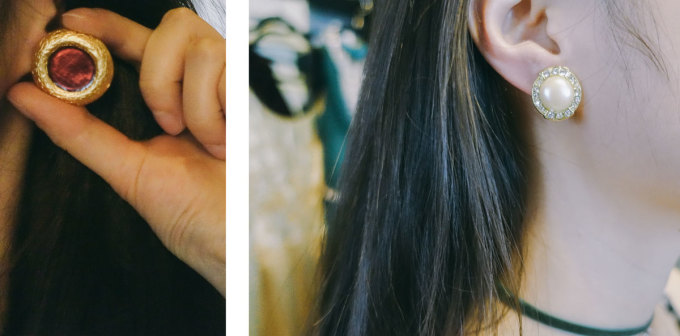 And, the bottles and jars full of color...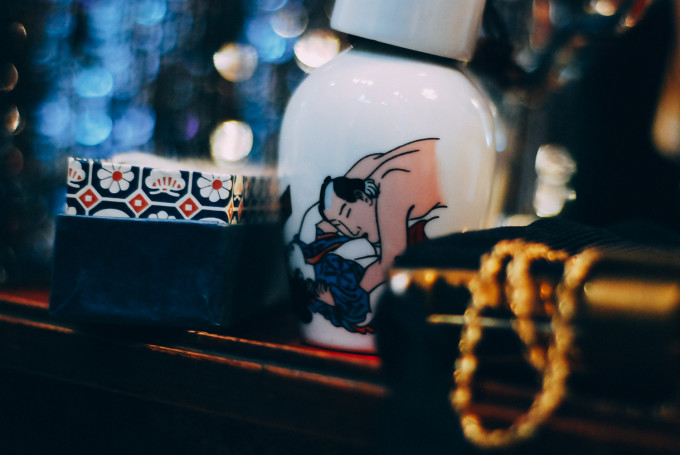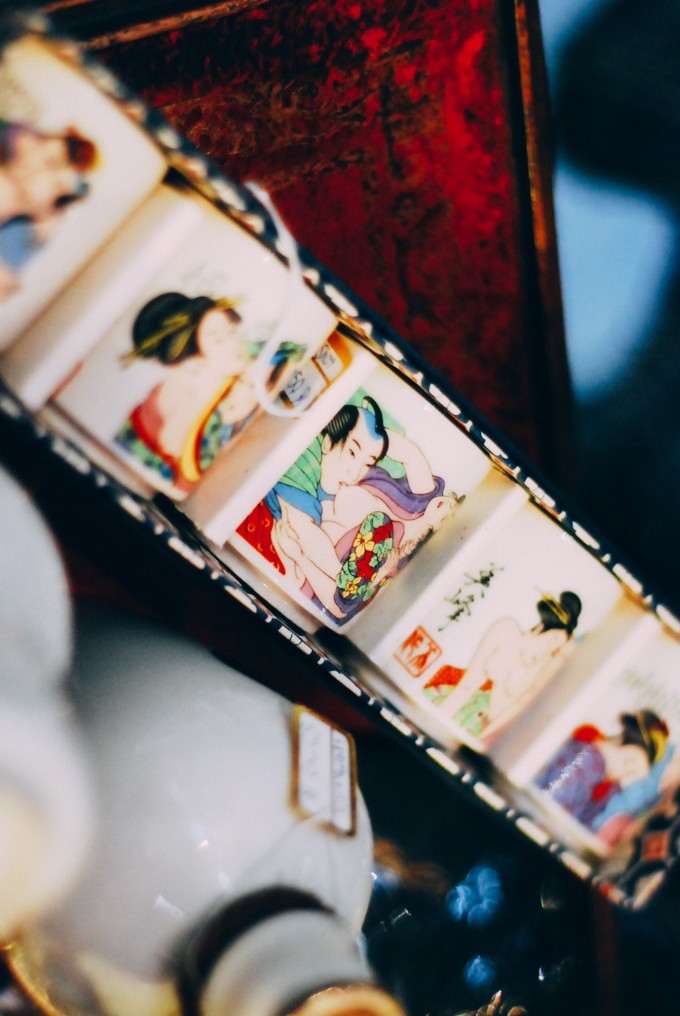 ✨Address: the first floor of the commons business district. the commons is Bangkok relatively new arts district, popularity is not busy, but Bangkok young love roast desserts, as well as two other red restaurant network.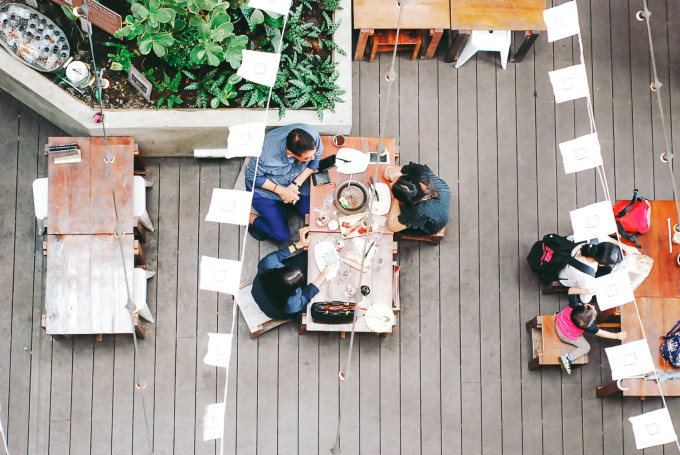 In addition, there is a small shop for pressed flowers, Plant House, which looks like a cute caravan.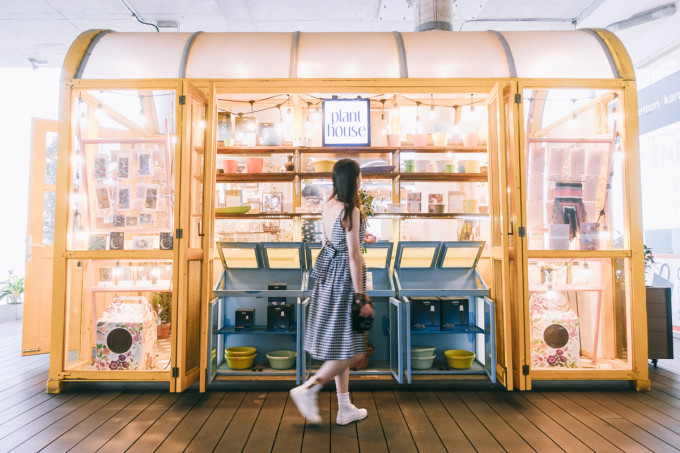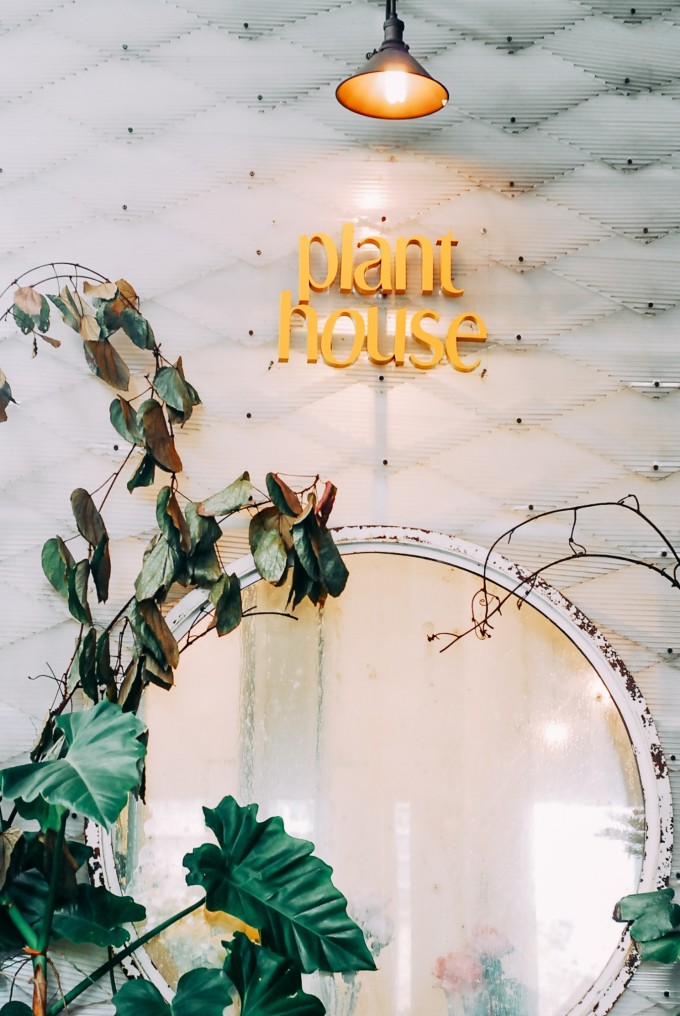 The two young ladies inside are making pressed flower works, keeping the flowers in their best look, so they are not embarrassed to photograph them.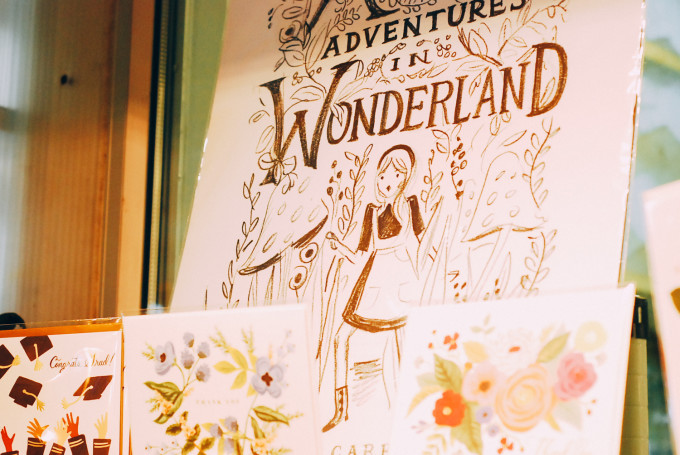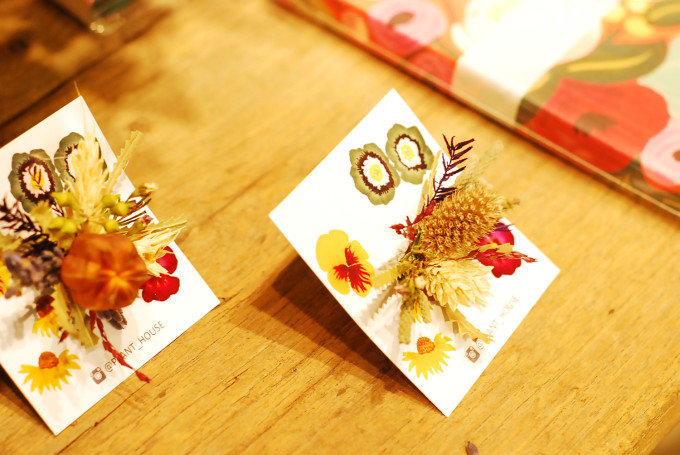 Diverging too far, continue to talk about the Zhonggu shop.
The second Zhonggu store is located in Embassy world. I met it completely because of a heavy rain that was caught off guard. We just went to hide from the rain.
The name is straightforward, the vintage store.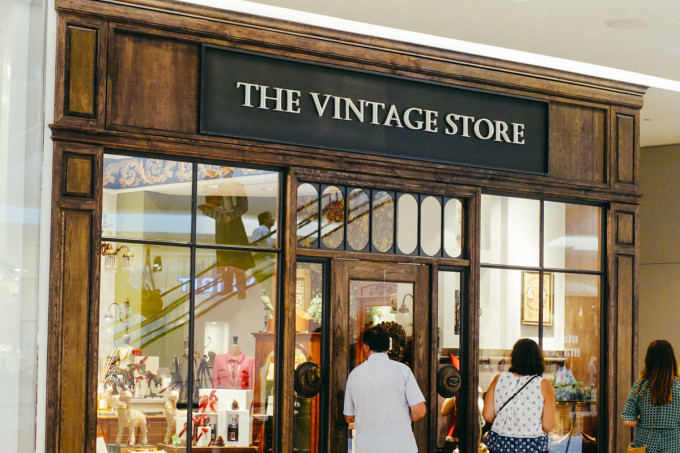 Here are mainly a variety of ancient bags.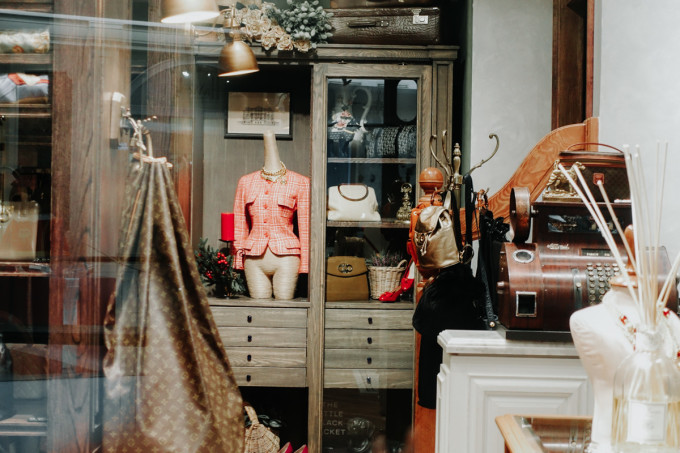 It can be seen that the boss has a soft spot for Ferragamo.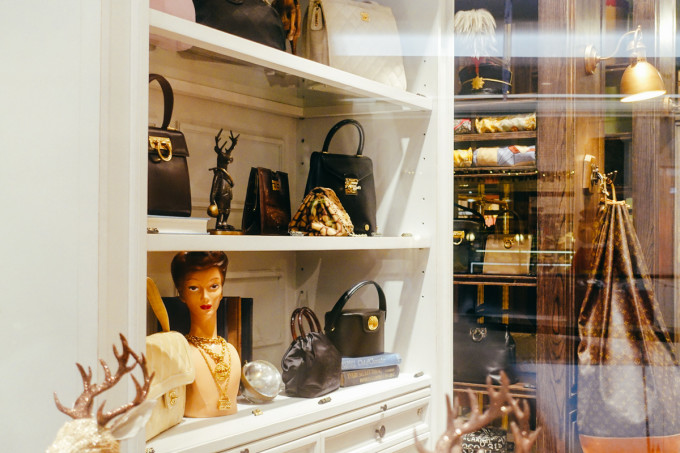 But compared to Japan , the price is not good.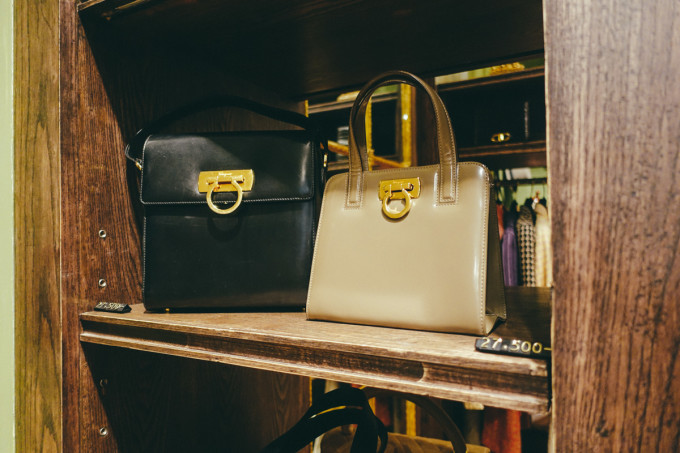 Just look at Omega's crystal clock. ?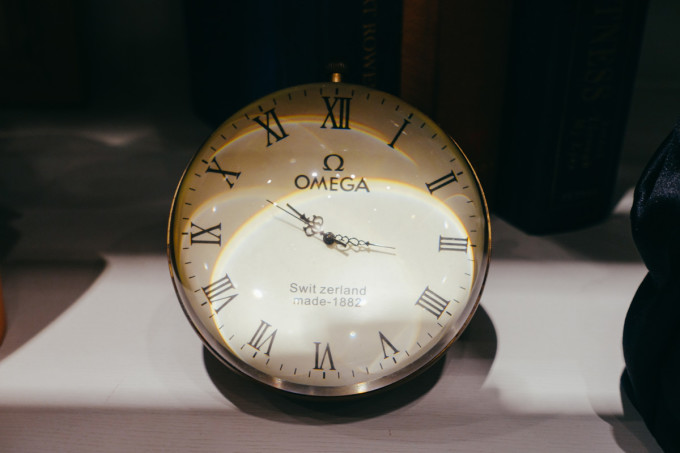 ✨Address: The second or third floor of the Embassy world mall is easy to find.
The last one came across when I was looking for a vinyl record store in the thonglor business district. It was a pity that I went too late. I ate behind closed doors. Looking through the glass door is mainly made up of big-name antiques. It seems that there are more fragrant grandma, rich and rich. Leisurely friends can go shopping.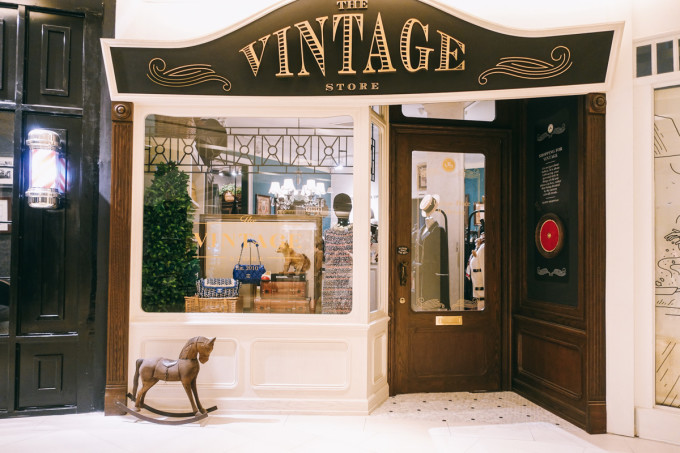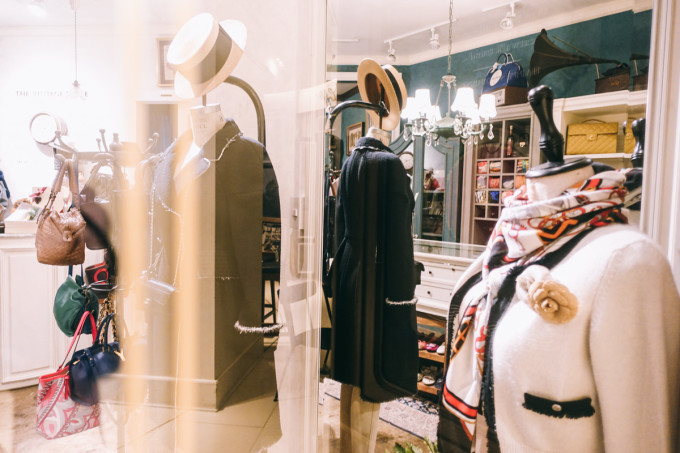 ✨Address :? There is a mall called Eight in the thonglor block, on the first floor. Next door is a retro barber shop.
The beauty of food: those net celebrities, flies, and unknown delicacies
Let me eat a piece of cake before starting this chapter. I can't write it hungry.
Food is not the theme of this trip, so we didn't make a special trip to a particular place. But by the brain pineapple teacher minds of Thai Memory food, take the opportunity to visit nearby where to eat a meal.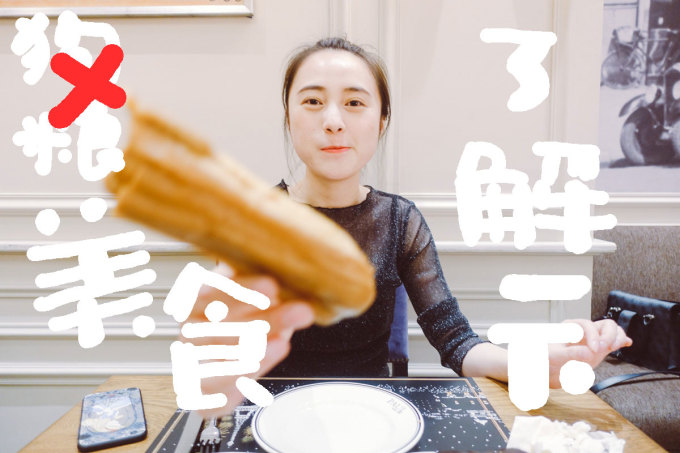 ?
Bangkok is a place called Pratunam Market, a wholesale market filled with cries of, like Chengdu have lotus pond, as the air filled with noisy atmosphere, but also a kind of life taste ground gas. This is Bangkok on the other side.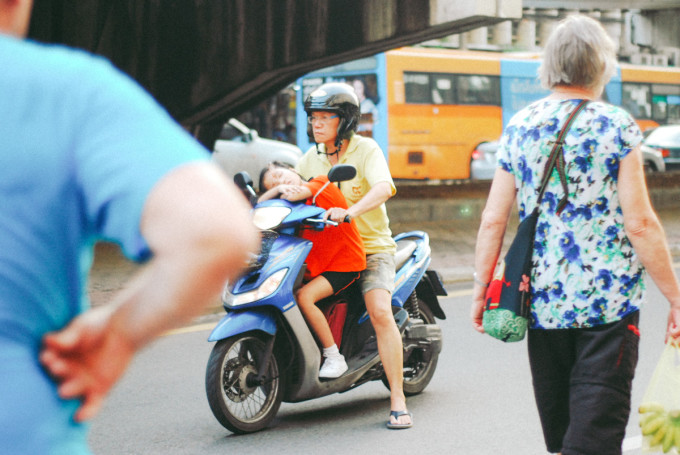 Pratunam Market
Grandpas, homeless people, students, foreigners who pick up granddaughter from school... all kinds of skin colors and all kinds of irrelevant social roles are intertwined.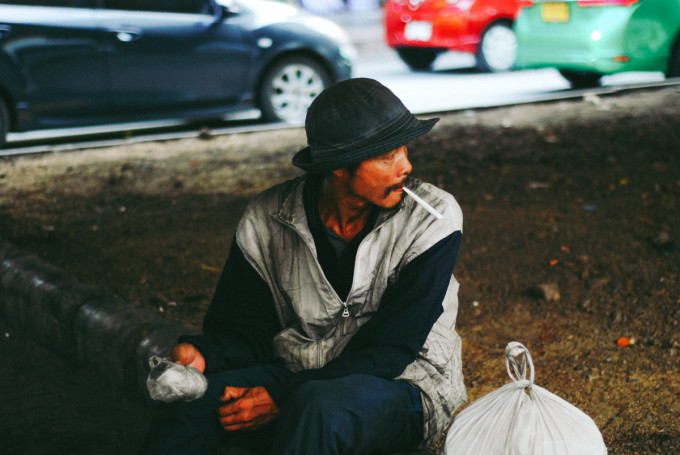 Pratunam Market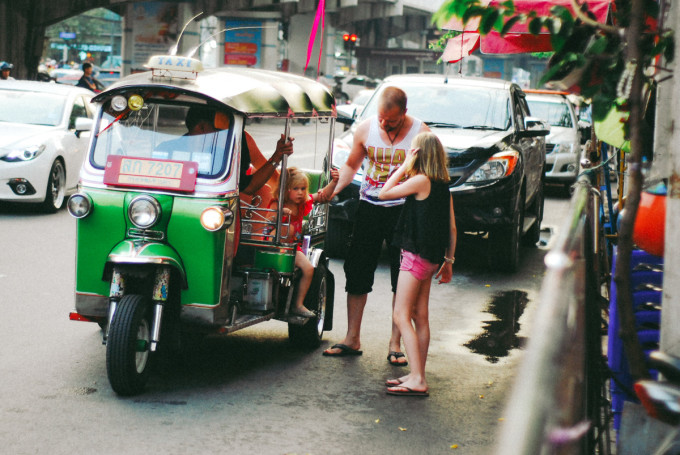 Pratunam Market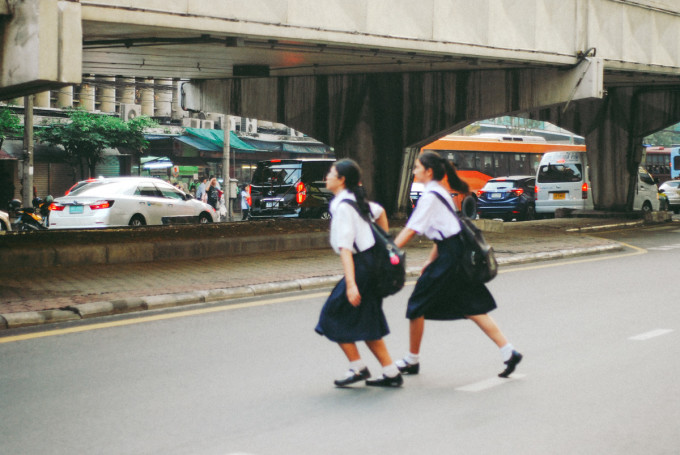 Pratunam Market
Little couple holding hands after school, the same world, the same eighteen years old.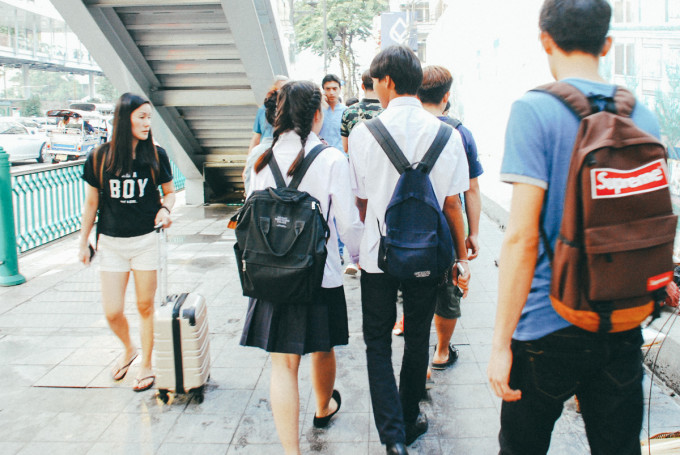 Pratunam Market
The foreign friends who played and sang all looked at my unprofessional camera. So shy o(*////▽////*)q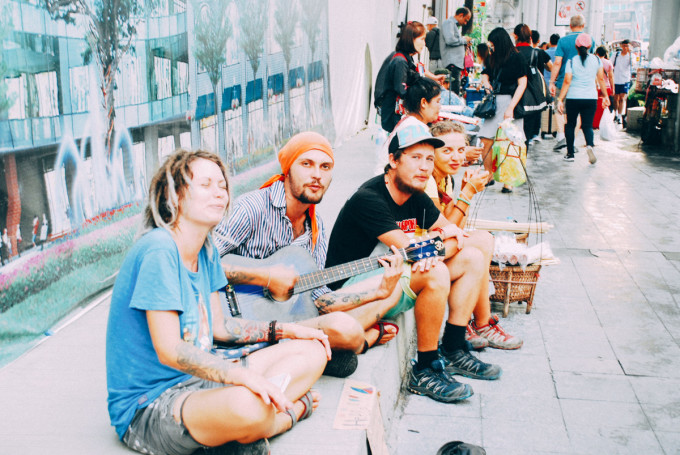 Pratunam Market
The reason why it is called Pratunam Market is probably because there is a dark and dirty canal here. The degree of darkness reminds me of the eight cylinders that Wang Xianzhi can dip into to write, but this does not prevent it from still serving as an important traffic artery in this city.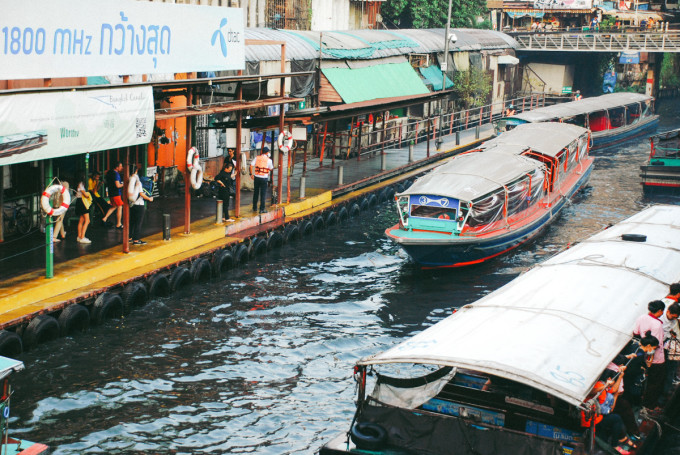 Pratunam Market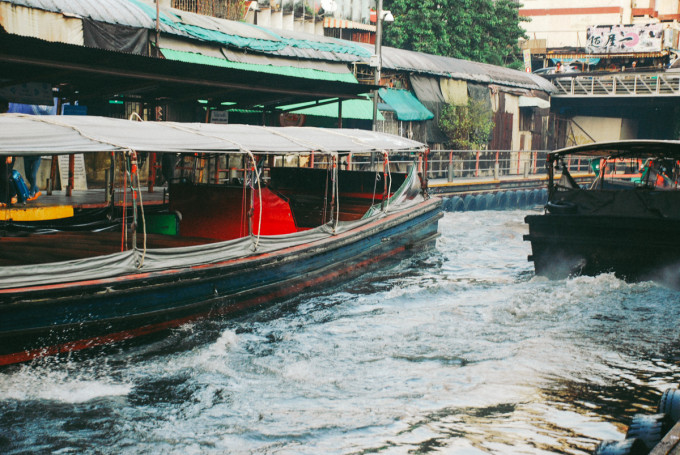 Pratunam Market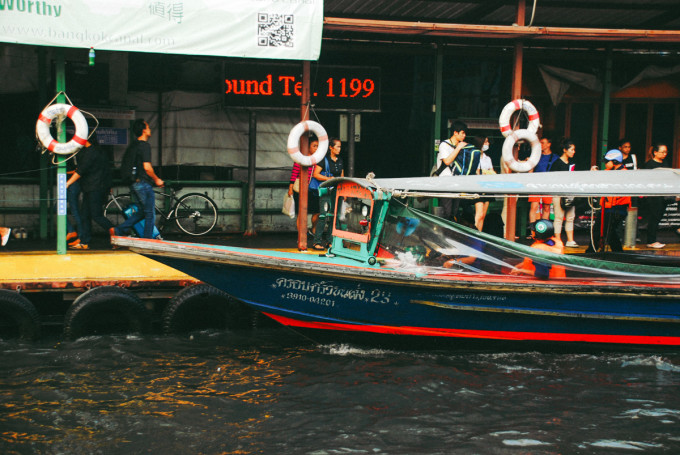 Pratunam Market
The simply built port is full of people in a hurry, and the bus will always be full.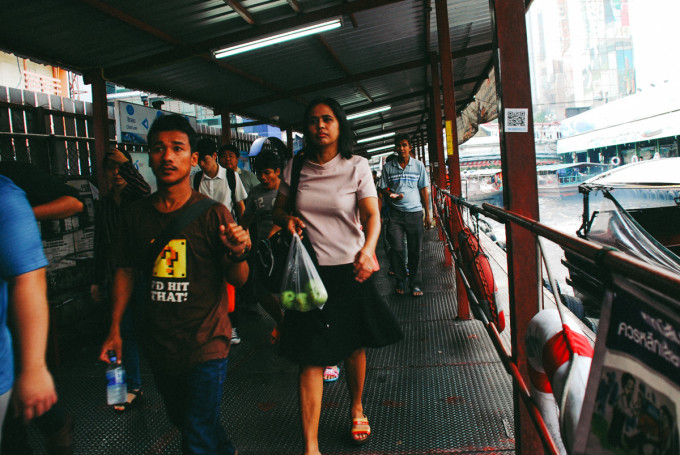 Pratunam Market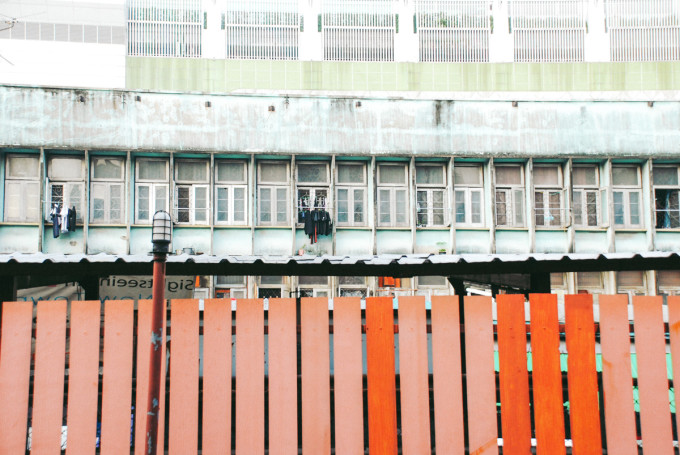 Pratunam Market
Through this noisy area, you can find the legendary Pratunam Chicken Rice.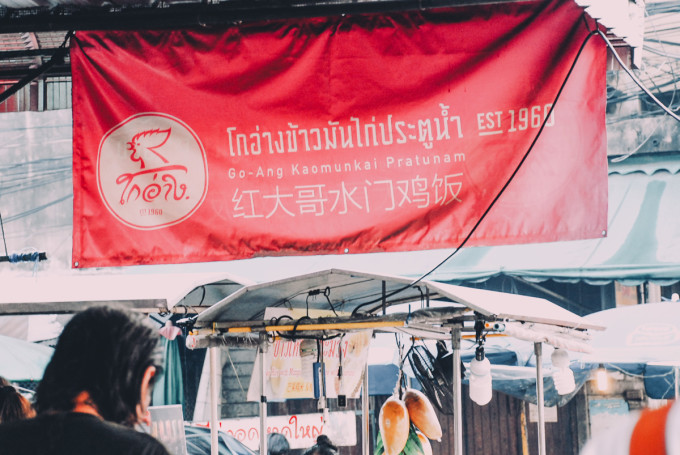 Red Brother Pratunam Chicken Rice
This store only opened at 5 o'clock in the afternoon every day. We came here ten minutes early, and the line was already tens of meters away.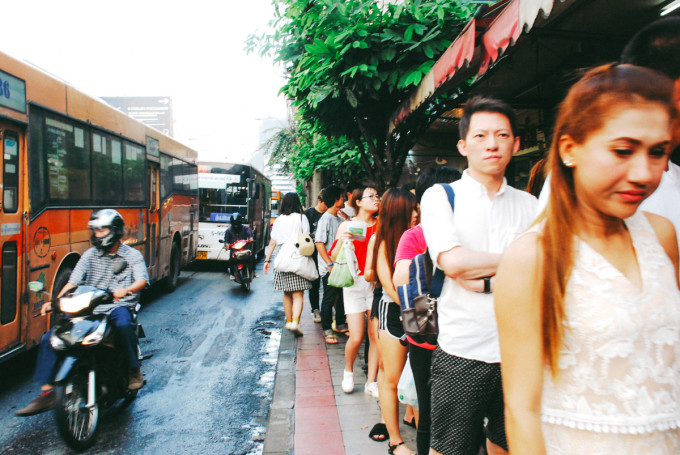 Red Brother Pratunam Chicken Rice
Guided in, the well-dressed waiter stood at the table and ordered, with a wonderful sense of ceremony. Although it is a fly restaurant, there are no flies and greasy desktops, and the overall hygiene is not bad (at least as a first wave of guest experience?).
Red Brother Pratunam Chicken Rice
The translation on the menu is probably a direct Google translation, "Chicken soup with a lot of bones", shit doesn't make sense, but it's cute.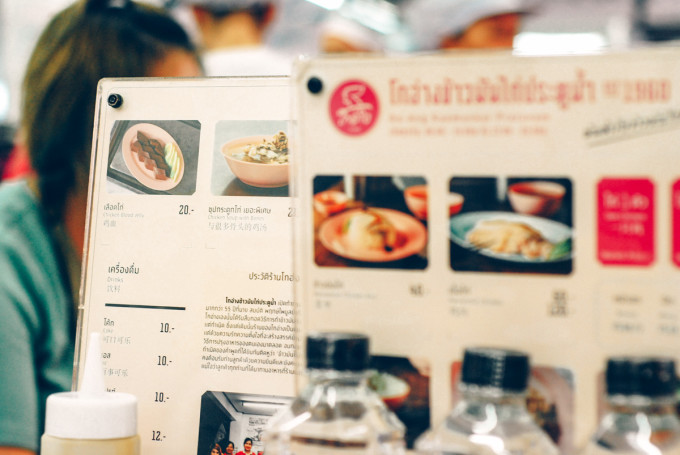 Red Brother Pratunam Chicken Rice
Well, the long talk before finally talks about the chicken rice itself. We ordered half a chicken + a chicken rice, it was delicious! Tasty! Cheap! In the past , Hainan eaten Wenchang chicken, also in Malacca eaten Hainan Although the preparation of chicken rice is similar, this restaurant really suits my taste. Leaving Bangkok for a long time after, are very miss. ? The
only thing that feels bad is that there is too much pepper in the soup. ?Other, one hundred marriage. ?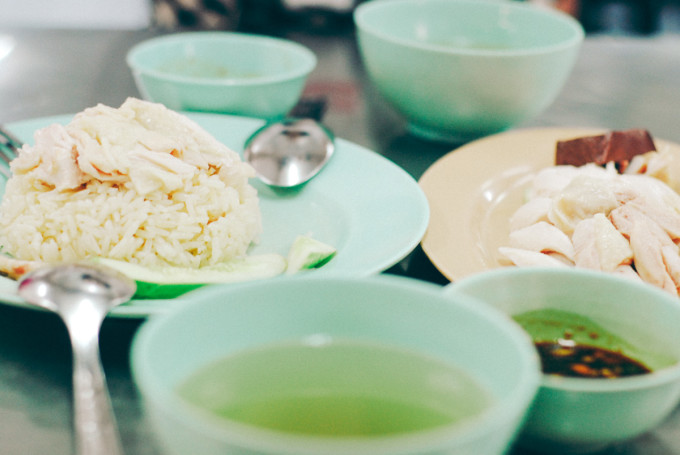 Red Brother Pratunam Chicken Rice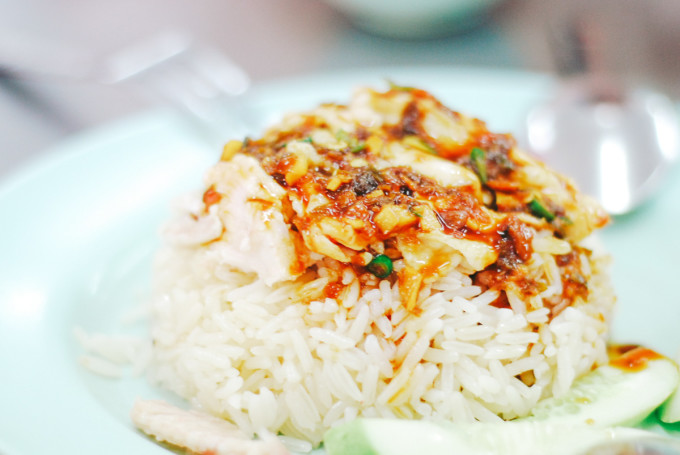 Red Brother Pratunam Chicken Rice
I have heard of this sacred restaurant Cabbages&Condoms cabbage & condoms a long time ago, and VICE also made a special report on this restaurant. At first glance, the condom and put together food, rice is not very smooth, lamented Thai brain cave people. However, there are many stories behind it, about the contribution of the PDA Group in the field of family planning, about safe sex, etc...you can search for it.
Leave Bangkok before, we just have dinner meal leisure time, it passed.
Hello, I am Taotao, no, I am a Christmas tree. ?
It is not a shop assistant who greets you at the gate, but a giant Christmas tree.
Cabbage and condom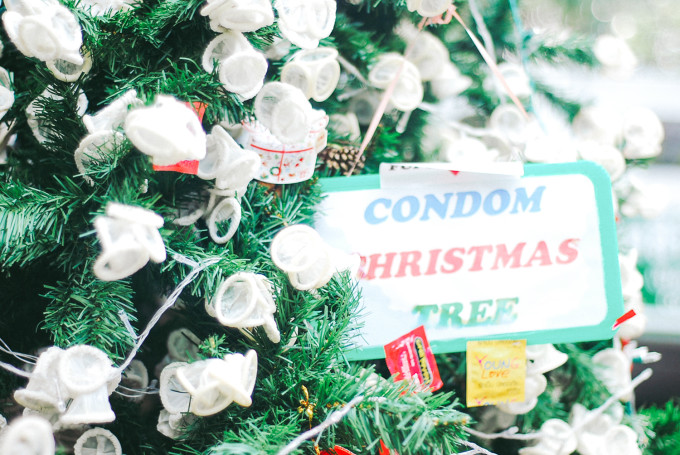 Cabbage and condom
The shop's slogan called "Our food won't make you pregnant", which is quite metaphorical.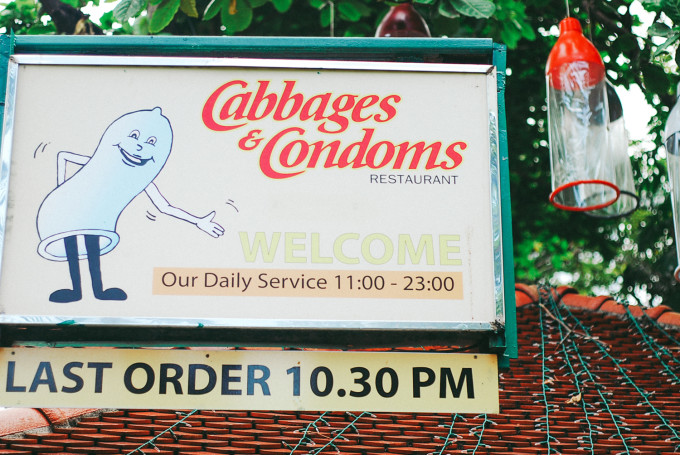 Cabbage and condom
There is a long corridor going in, and we are like Grandma Liu entering the Grand View Garden, everything is so novel.
All sorts of posters and magazines were rushing over. No matter what position, safety first ↓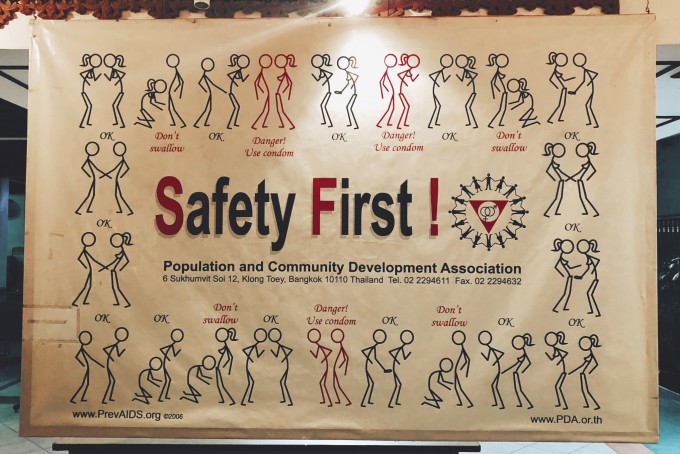 No matter what size, safety first ↓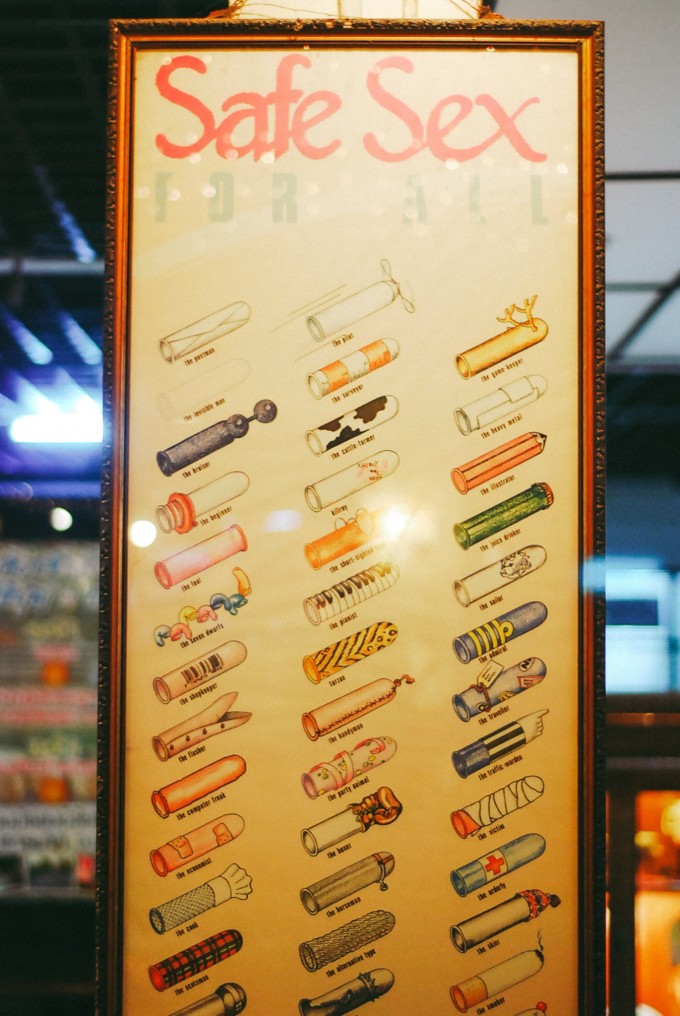 Cabbage and condom
The overhead lights are also made of various shapes with sleeves.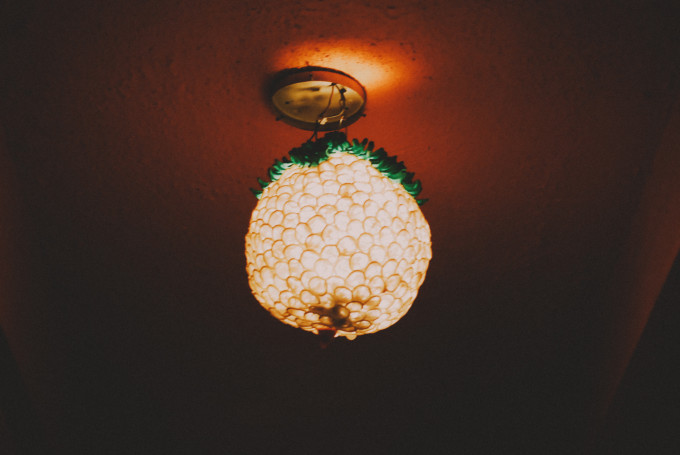 Cabbage and condom
Until ...... see the "Sino-Thai Friendship last forever." emmmm... We walked to the main entrance of the restaurant.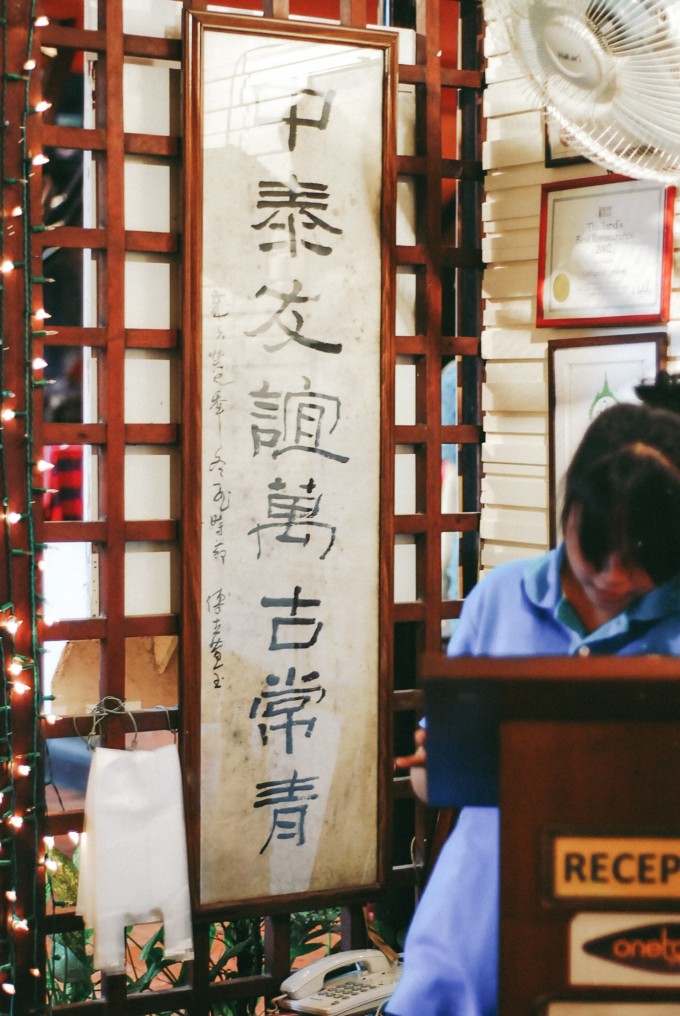 Cabbage and condom
There are also a few dolls made with condoms that are popular on the Internet. Christmas had just passed when we went, so emmmmm... they invited Santa Claus too, so tired.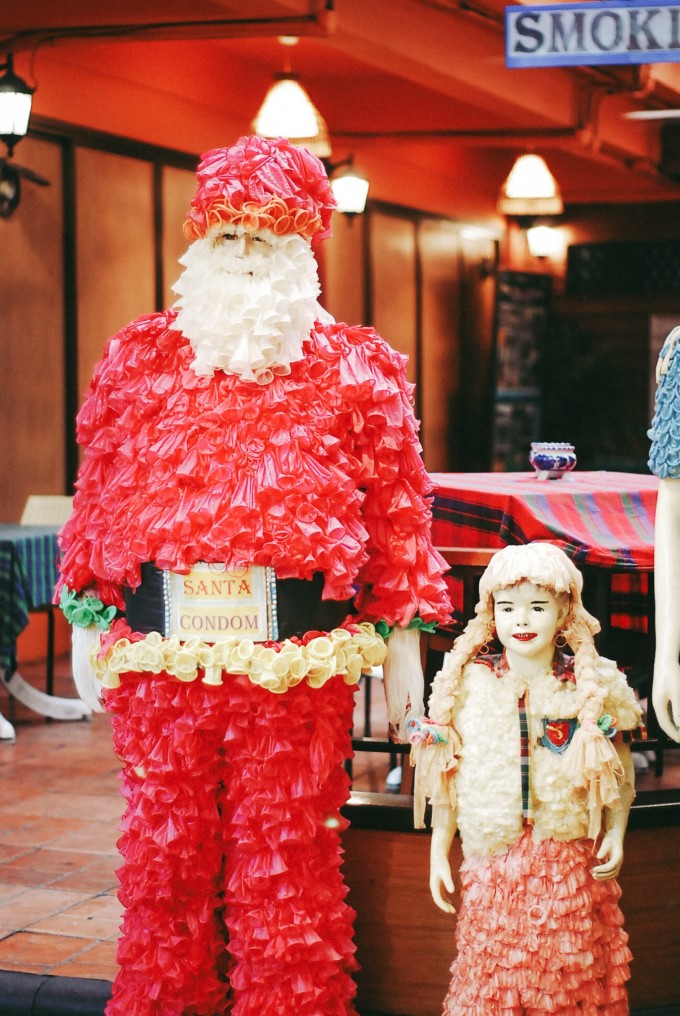 Cabbage and condom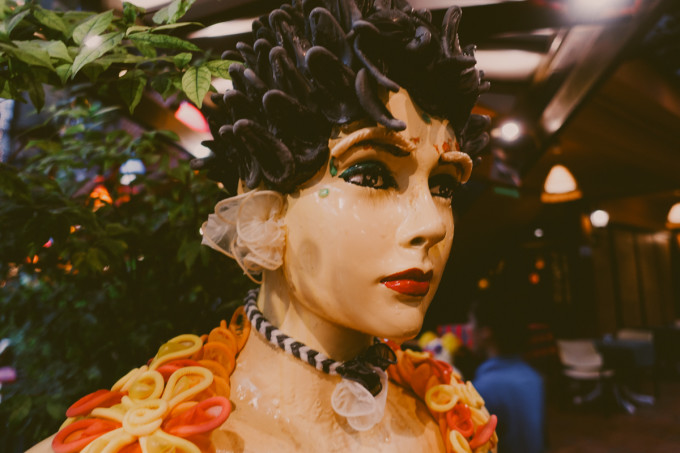 Cabbage and condom
There are a total of two floors in the condom restaurant. Interesting accessories can be seen everywhere, probably according to the specifications of a condom museum. Some are particularly interesting. For example ...this...the king o(*≧▽≦)ツ┏━┓ slaps the table and laughs wildly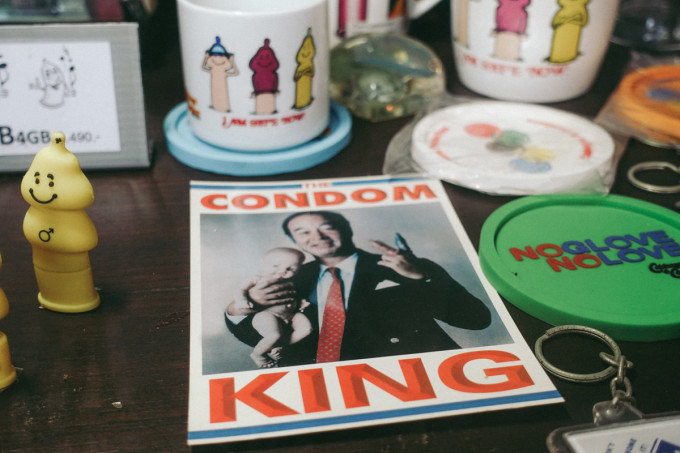 Cabbage and condom
Strange style of newspaper.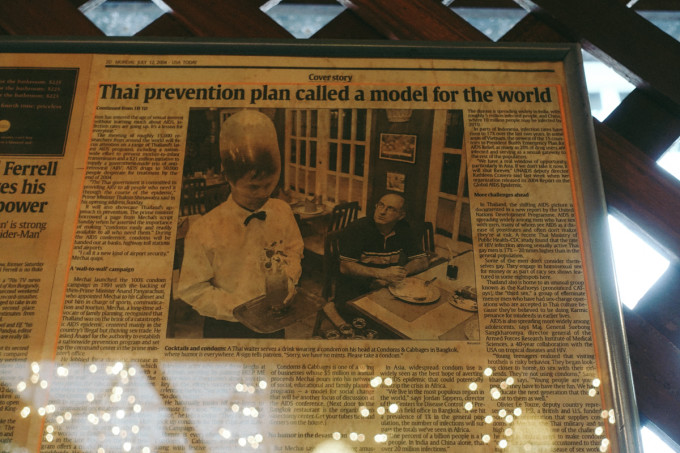 Cabbage and condom
Posters can be seen everywhere.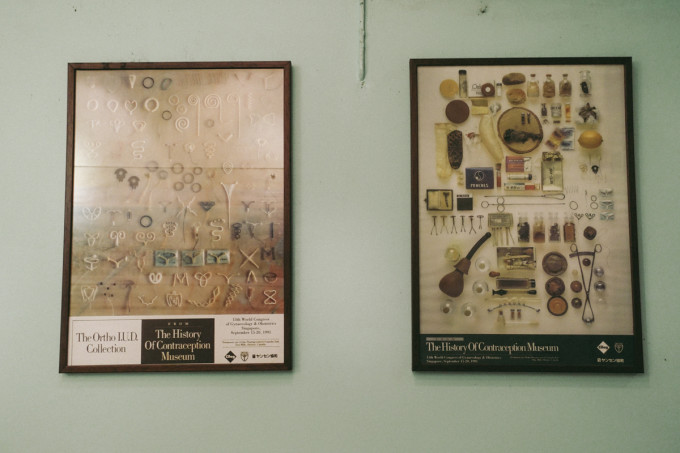 Cabbage and condom

We ordered a mango sticky rice, a tom yum and a durian banana. The taste is good, it's not outstanding. However, people did not use deliciousness as a publicity stunt. In short, it is better to be seen than to eat.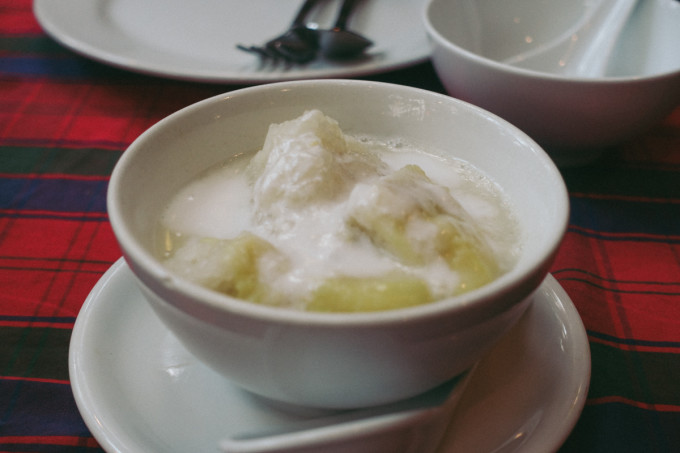 Cabbage and condom
After the meal, each person gave a set as a souvenir. Put it in a school bag, so I am afraid that all my classmates will find out after returning to China, and ask me why there are sets in the bag (⊙﹏⊙)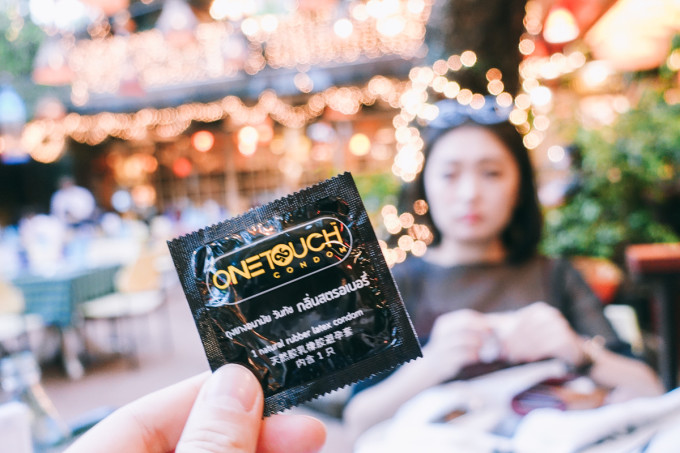 Cabbage and condom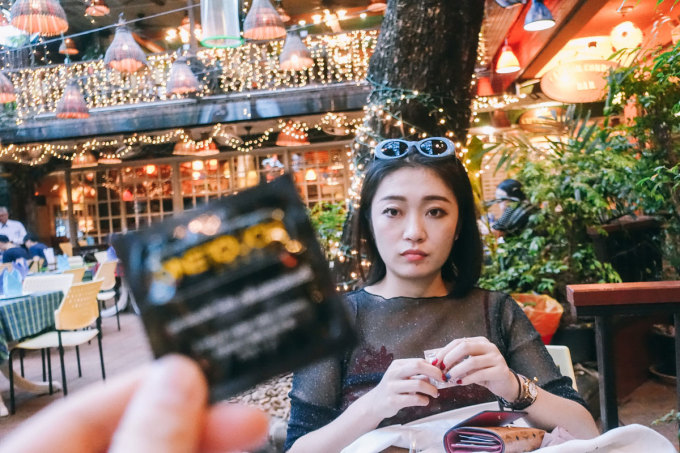 Cabbage and condom
Look at the hungry eyes of the single pineapple teacher.
So,
please come and save my pineapple teacher who went to the hall and the kitchen!
In recent years, Bangkok say the restaurant is not poor Yen value, there is a called "food goods in Bangkok must not be missed" / foreign media were evaluated Bangkok best Roast Cafe (short name of the first very loud!), We Went and tasted while wandering in the afternoon.
Roast is located on the top floor of the commons, so the lighting is great. By surrounding Japan affect people's neighborhoods, decor is a Japanese minimalist tone, the shop has not been said here already in the queue, but we did not dine at the peak years, so delighted and did not line up.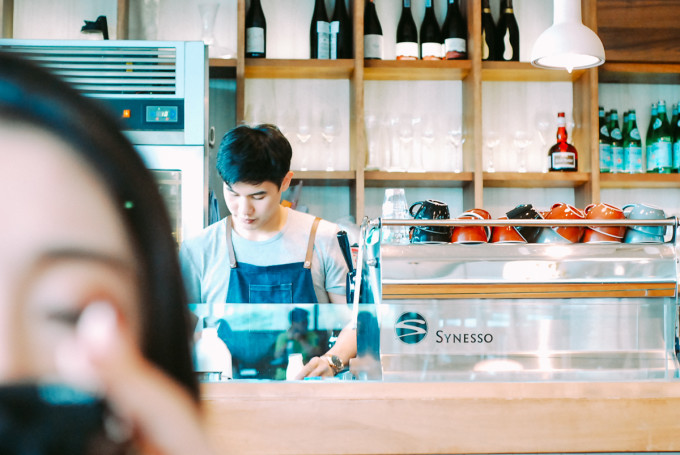 In the fully open kitchen, you can see the busy figure in the kitchen.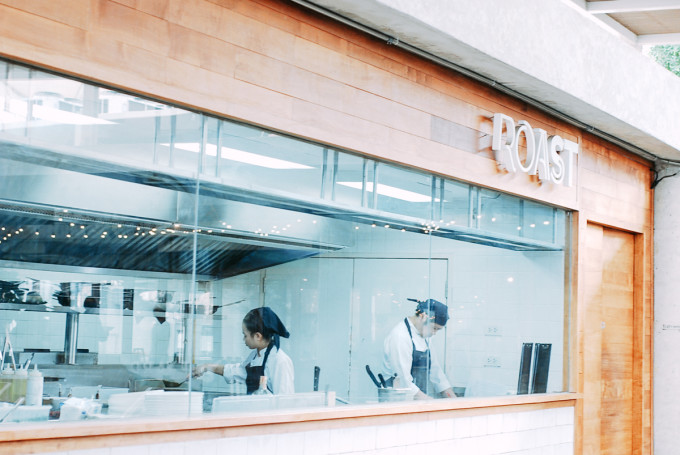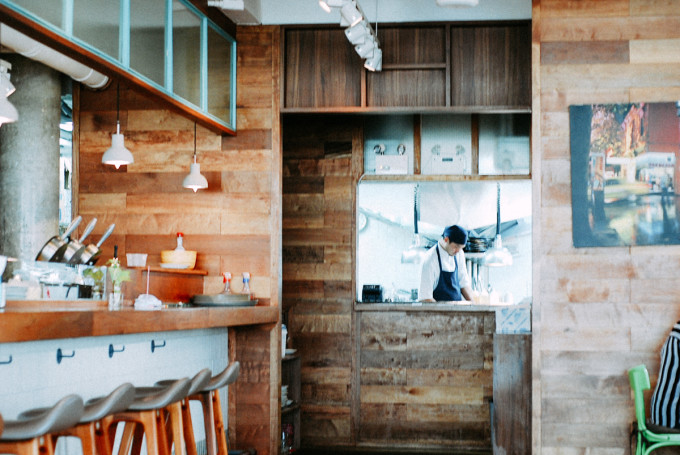 We ordered dessert and coffee (forgot the name, their signature).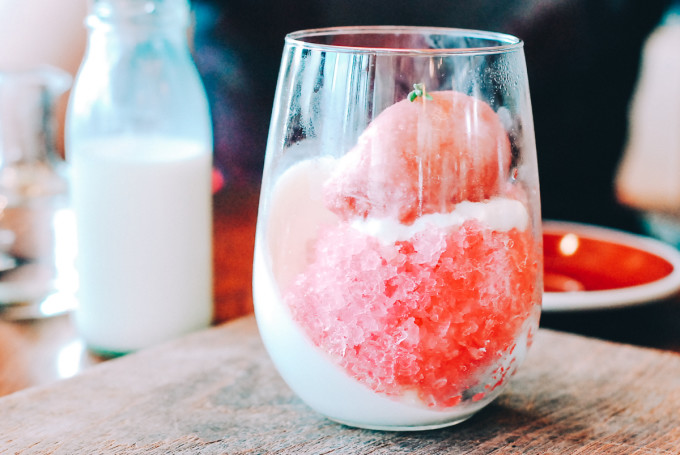 The sense of pouring milk into coffee is great. So this is a restaurant that emphasizes beauty, not only in the soft decoration, but also in the display of food. ?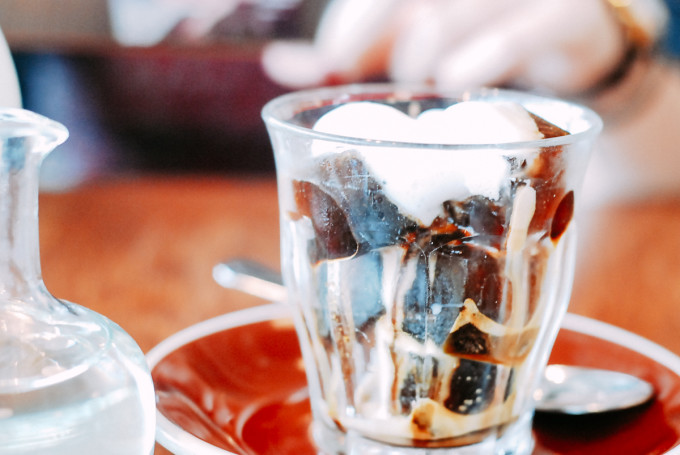 So we spent several hours here, probably when we are old and don't want to go crazy, find a place to do it more suitable for us Buddhist girls.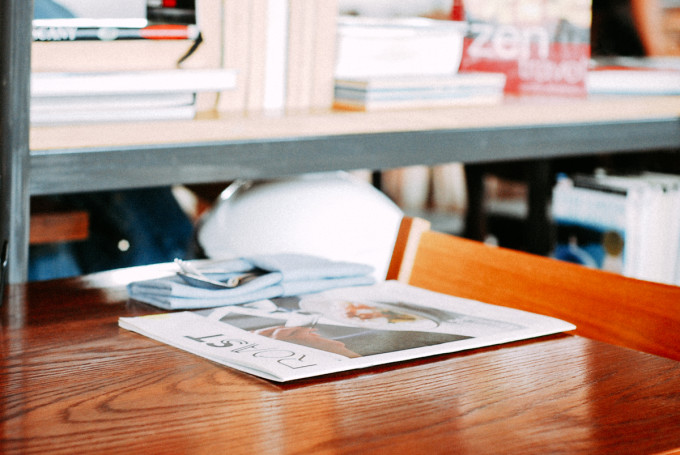 On the table are their own designed magazines and some books, which continue the design sense of the store from the layout.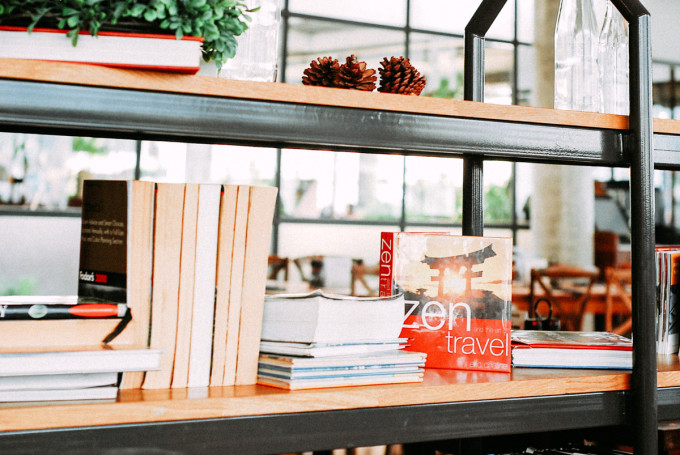 Well, these days, all catering is really hard!
4) A good breakfast: the happiest moment of the day
I don't expect what travel can teach me, but travel often changes myself subtly. A good breakfast is one of them.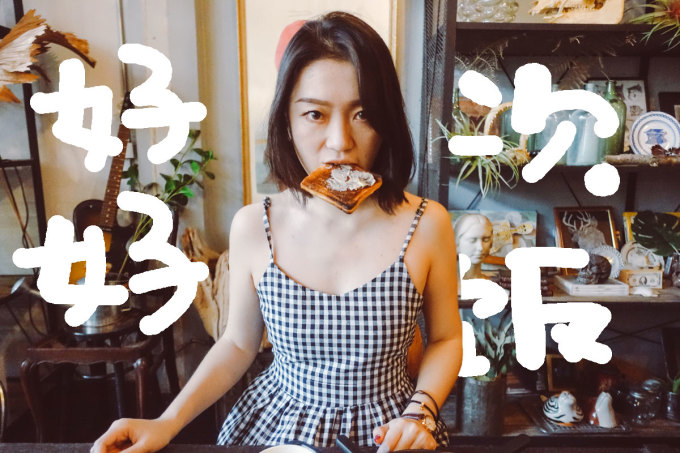 Most travellers are too partial to "seeing" and "hearing". We wake up in the dark and are keen to see this novel world, frantically to check in at various scenic spots, hungrily to increase our knowledge, but treat our five internal organs badly. .
Travel this trip has changed my perception of breakfast, Bangkok Mustang retro breakfast, Riley sunrise breakfast and Chiang Mai Fern Paradise forest brook breakfast, which makes us willing to spend twelve hours to spend in the morning At breakfast, travel is less rushed. ? (Usually have to work so hurry, why rush it out of tourism should be so?) In Krabi Town, we got up early to choose morning foraging, found in Thailand 's Shin prices, real cheap.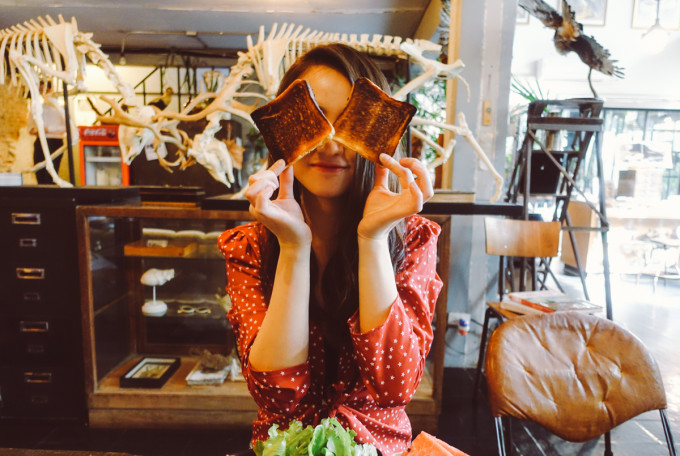 Mustang Nero Hotel
Mustang said before that there are various specimens in the hall and the environment is very retro. Every morning, the boss will carefully prepare steak, dragon fish and chicken, and then mix with fruits, drinks, desserts, and serve them with beautiful tableware. Under the beautiful jazz and the rising sun, I feel like a delicate girl ( ฅ´ω`ฅ). Can't help but start to doubt those early mornings when the whole family bought a package of miscellaneous grains at will.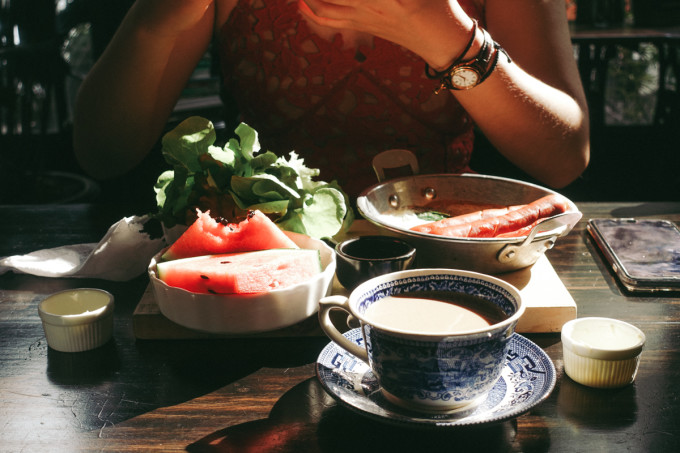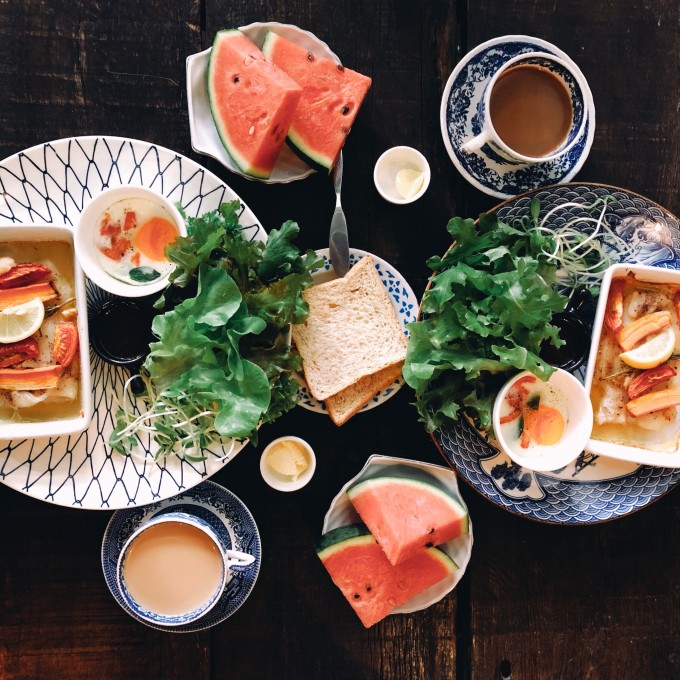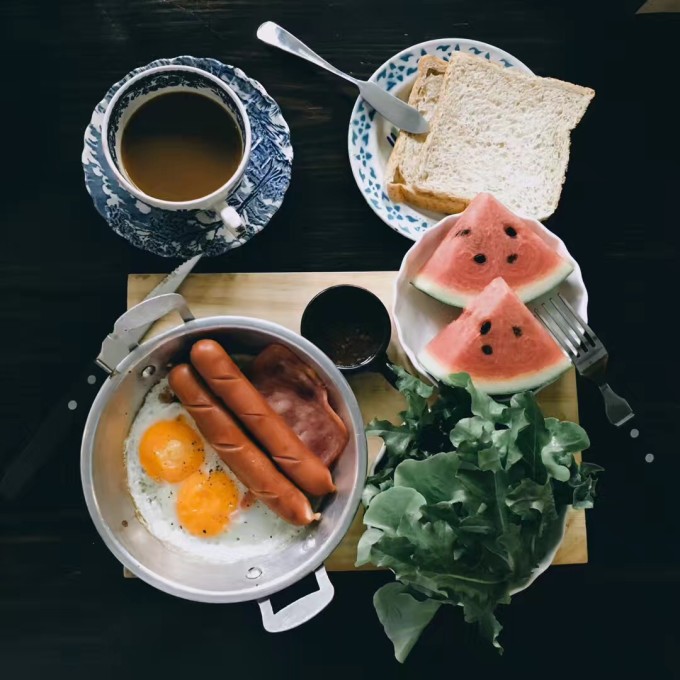 Although, many hotel buffet restaurants will provide a variety of choices, steak chicken is not a problem, but this kind of well-prepared comprehensive sensory is still delicious.
Then we in Chiang Mai 's Fern Paradise also encountered another superb breakfast. ? They will give us the menu one day in advance, check the preferences and taboos, and choose the meal time for breakfast the next day. Because of Fern Paradise Just in the forest, the restaurant is naturally in a small corner of the forest, with a stream flowing next to it, the sun shines through the beautiful fern shadows, and the sounds of birds make people happy. ?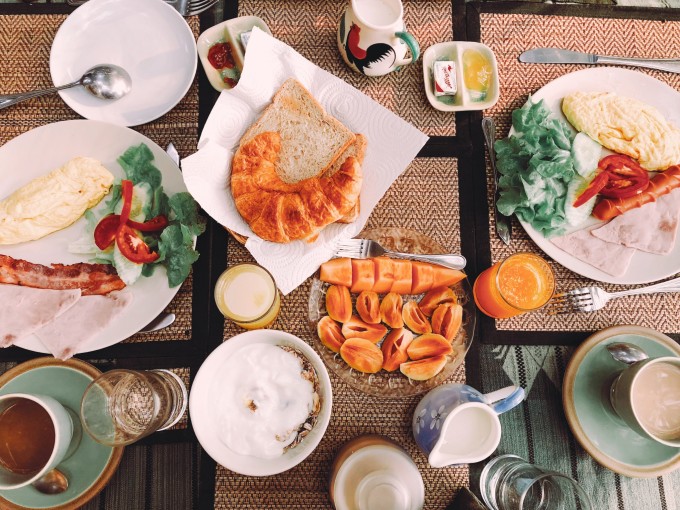 Om eggs, grilled sausages, croissants, and unknown fruits. The American breakfast is not as flavorful as mustang, but for the first time I realized what "eating is about the environment.?"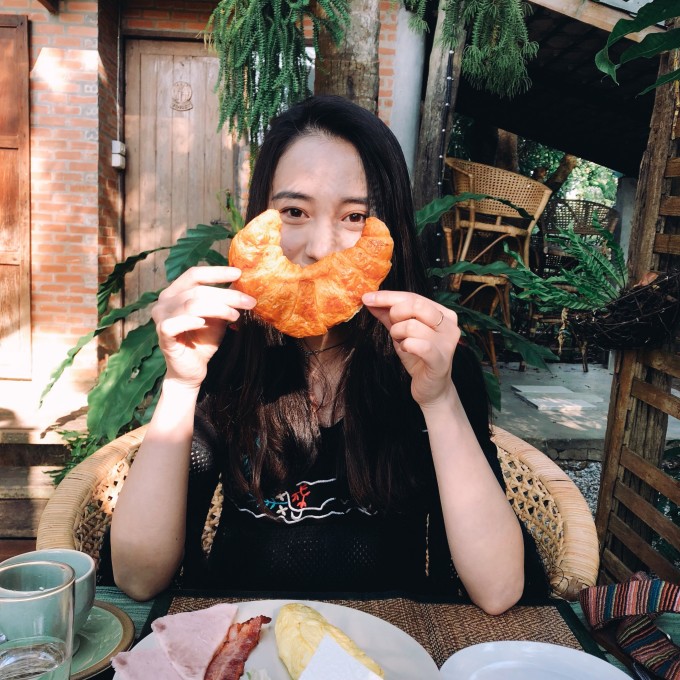 The biggest benefit of traveling? Is that you can change yourself subtly. For a long time after I came back, I would wake up early every day and prepare some "slightly flamboyant" breakfast. Whether it was Chinese or Western, I would always have protein, starch, fruits and vegetables together, and then have breakfast with my classmates. Because of busy work, except on weekends, only breakfast can be eaten together. ?
This is not a joke: the phone cursed by the Buddha
Insert a paragraph. Oh, not a joke, but an experience that made me dumbfounded.
Teacher Pineapple and I have a common nickname. The people in the world call it "Lady Losing Chicken." This trip did not have the blessing of the all-round nanny and the classmates, and unexpectedly came faster than usual ( ̄∀ ̄). Yes, to Thailand 's third day my phone was missing. But every time we talk about it, we can laugh frantically for ten minutes, as if it was someone else's cell phone.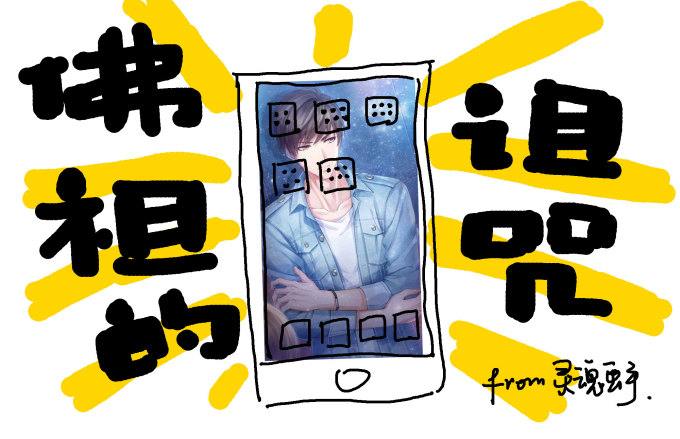 I would like to commemorate my lost mobile phone (ノへ ̄,) with this mobile phone background picture, and the SSR card that I have lost dozens of pieces.
----------------------------------------
The temperament of a city is often concentrated on some small people body, and the driver is most often we have access to Bangkok city's "little people." Most of the time, they are silent, speak not fluent but still able to communicate in English, and maintain a kind smile, which makes people feel the kindness of the city. Of course, this is the average value of this city. In addition to the super cute drivers mentioned above and the drivers who chase dramas while driving, we also met the drivers who picked up my phone and refused to return it. Is the kind of thing ......
to Thailand third of the night, dark and stormy, my teacher and pineapple finished Masha Ji, covered with ten thousand to die for, and ...... disappointing hungry belly. So we bought a lot of snacks, and drove a car back to the hotel.
Sitting in the back row, we talked about interesting things during the day, and sighed at how beautiful life is. While enjoying the scenery outside the window, we took the picture below with our mobile phone. I thought to myself, what a two-seater car!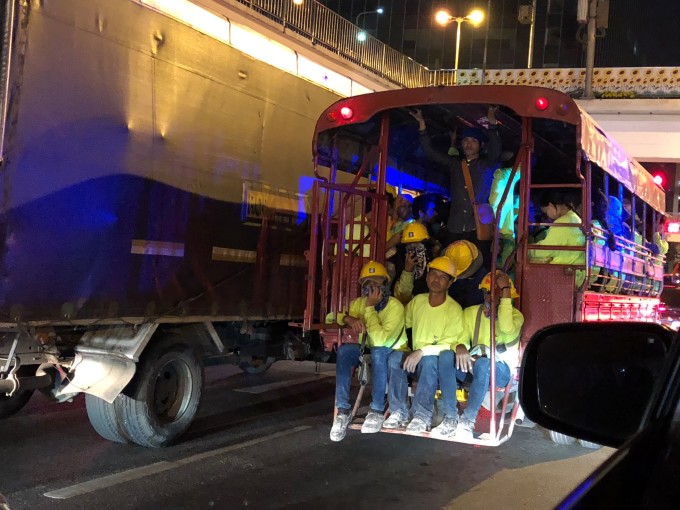 We will arrive at the hotel soon.
When I got out of the car, carrying a large bag and a small bag, I was suddenly empty (yes, I usually don't leave my hand because the phone is an organ in my hand). ?
Me: Damn... Where's my phone? (At that time, I was still calm and thought it was impossible)
Teacher Pineapple: Don't worry, put your things down and look for them?
Me: Damn...no. Give the driver a call!
Teacher Pineapple: Oh, I can't find the phone number after the trip (this driver? He didn't contact us when he came to pick us up, so
I couldn't find the phone) Me: Call my mobile phone.
Teacher Pineapple: No one answers.
Teacher Pineapple: Damn... the phone is off!
Teacher Pineapple: Damn... I call the customer service.
Teacher Pineapple: Damn... the customer service can't get through.
(After connecting)
Teacher Pineapple: I got through, but the customer service didn't call me, saying she would contact me.
Customer service: The driver does not speak English, and the driver said he did not see the phone.
Us: Impossible. The mobile phone must be in the car. We took a photo with the mobile phone in the car, and it was gone after we got off the car.
Customer service: The driver said that he had gone far, and he picked up a few guests.
Us: Impossible. When we got out of the car, we called my mobile phone. Now it's off, he must have heard it. ?
Customer Service: Let's try to contact the driver again.
(At this point, no customer service took care of us anymore)
So we went back to the hotel in frustration.
Us: What is the police phone number on your side? We want to call the police. The
young lady at the front desk pretended to be very enthusiastic and called for us.
We: (Telling the situation to the police uncle) The
police uncle always embarrassed us with all kinds of very troublesome problems, probably with the attitude of "this kind of little things happen often, what's great, it doesn't matter to me anyway".
So we gave up.
-------When--Yes--in--up--no--yes--heavy--point
--------below is--
look The appearance of "you can't find it back anyway" to the Grab customer service and the police is irrelevant,? Me! very! Health! gas!
So we found the location of the phone by searching for my iPhone, and then sent a malicious curse text to the lost phone screen.
Me: What do you write? ? I have called the police! Please return my phone...no, no, curse him!
Teacher Pineapple: How to curse? all family die? ? No asshole when giving birth? (The daily life of the shrewd teacher Pineapple)
Me: They believe in Buddhism and believe in the afterlife, and add the sentence "Eternal life cannot be overborn"!
Teacher Pineapple: Yes, yes, they must be cursed in the name of Buddha. ?
Me: They may not understand English, please translate.
So...
we are full of brains.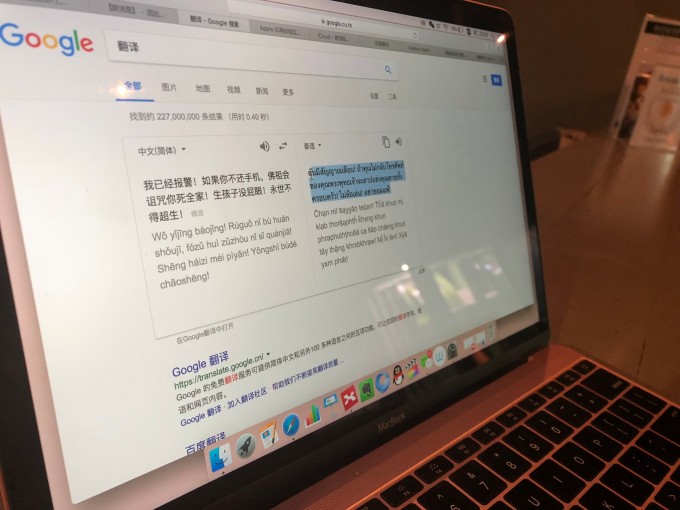 After writing, the grief vanished into nothing. "I guess no one would dare to use this phone anymore!" Teacher Pineapple and I laughed and went to bed proudly.
Of course, we have also attached the phone number of the emergency contact, hoping that they will return my phone for fear of having a baby without an asshole and unable to enter the cycle of reincarnation. ?
Sure enough... thunder and lightning were violent that night.
The story is not over yet. When I woke up the next day, there was a missed call on Mr. Pineapple's mobile phone. "Find my mobile phone" also showed that more than one mobile phone appeared in a place more than 20 kilometers away in the morning.
We thought that the person was afraid of being cursed and suddenly realized, but after hitting it, he still turned off.
I relayed the matter to all the students.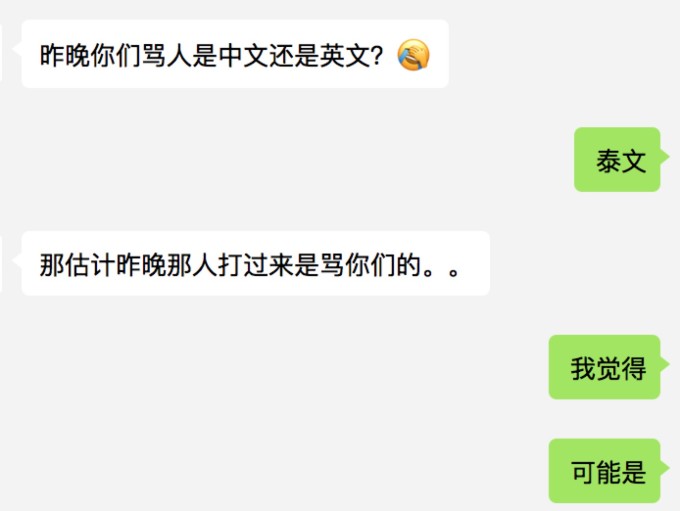 So far, I have lost all the messages on my phone.
?------------------------------------------------
✨ TIPS: here to talk about in Thailand take a taxi.
1, thanks to technological advancement, this time to Bangkok , we do not go to crowded bus, did not fall BTS, directly UBER (may be cash) and Grab (in cash and Alipay), because the phone will have a direct billing, so afraid Was knocked. Regarding Grab, I love and hate it. Although the phone is lost, the security is really compromised, but it is indeed convenient. The price is much cheaper than uber, and the functions are quite complete, you can call private cars, taxis, airport transfers, and...emmmmm...delivery.
2. How to use Alipay to pay?
First, binding, there is the option of payment in binding Grab above, select Alipay (in Thailand show Pinyin alipay, or the familiar icon); secondly, when paying, say to the driver "by grabpay", because they are not What is "Alipay", and I don't know what "alipay" is. ? They only have two options: cash and grabpay. Because of language barriers, we first used when Alipay and master pulled a long time, and later found a can of Chinese Thailand uncle to get it.
If you really feel that you can't run out of cash, you can also use cash directly (remember not to bind, otherwise the deduction will be made by default).
3. Please be sure to check whether there is anything missing on the seat after getting off the bus! My lesson of blood and tears. ?Now I have developed the obsessive-compulsive disorder when I check out of the hotel, take a taxi and rent a car. success Breaking away from entering Europe is no longer a hen. ?
Street Aesthetics: Kind Street, Trendy Thonglor
I like architecture, even though I am a idiot.
Some time ago an interview to the Singapore Planning Planning father Mr. Liu grid too, listening to his city (and then look around without people-oriented steel straight male cancer urban planning, suddenly I never want to consider a range of Singapore included Next travel plan), I watched the "Street Aesthetics" recommended by a friend again, and I feel that the street in my eyes is no longer a street.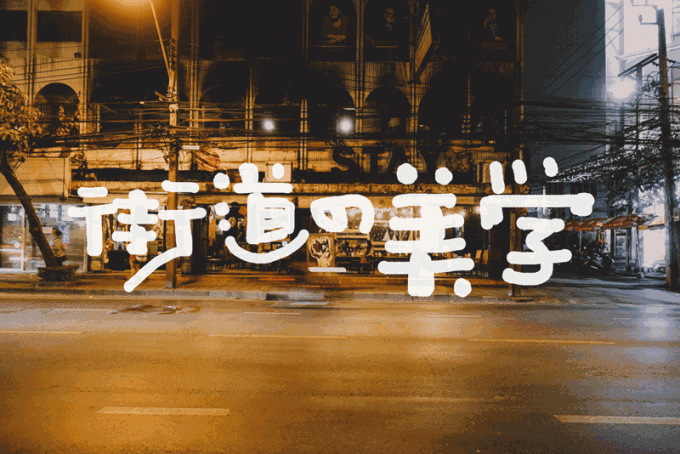 I like the tropical street, grounded atmosphere.
It looks colorful and flamboyant, whether it's buildings, vehicles, signs, words, or people. But it is casual and open, and it feels like it may go to someone's home at any time, without the fortification of the glass curtain wall. Although most of them are narrow and small, the strong taste of life may overflow at any time, retaining the sense of closeness between people and this land. This kind of intimacy is just like the "smell of home" that floats downstairs from school when I was a child carrying a schoolbag, mixed with the smell of soap from a shower and the smell of vegetables with potatoes. ?
? Bangkok , Krabi , Chiang Mai ...The temperament of different styles is hidden in the streets far away. Bangkok fashionable noisy, Krabi rustic tranquility, Chiang Mai Qing Xin Yi. Each has its own characteristics, and all hin like it.
? Let us talk about Bangkok street it.
For example , I don't have the courage to perm on the roadside during the day. Even if I found out that I was taking pictures, my aunt was still calm and comfortable. ?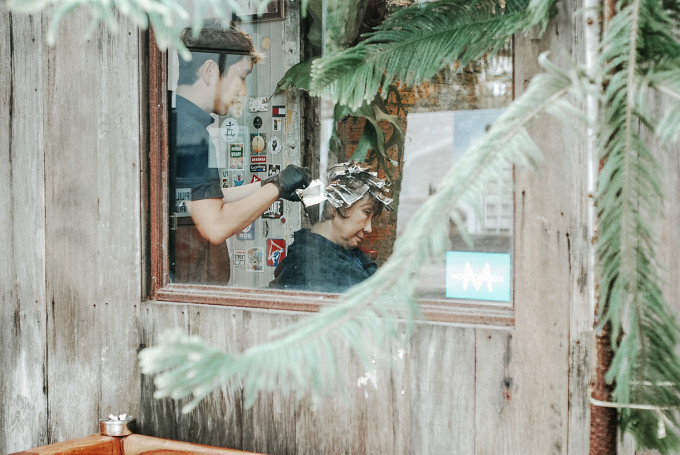 Colorful street and transportation.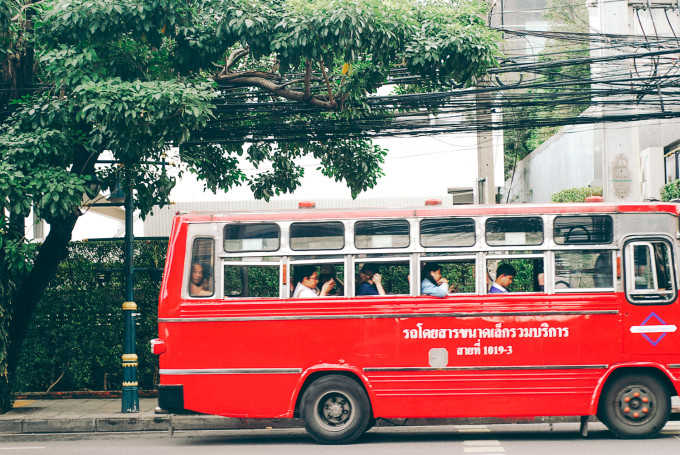 Bangkok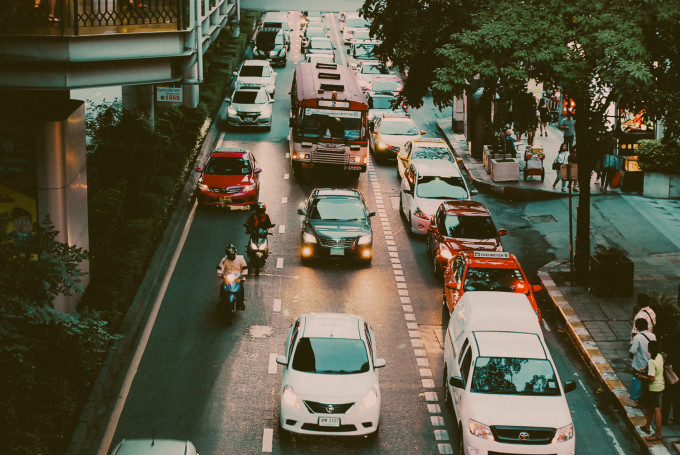 Bangkok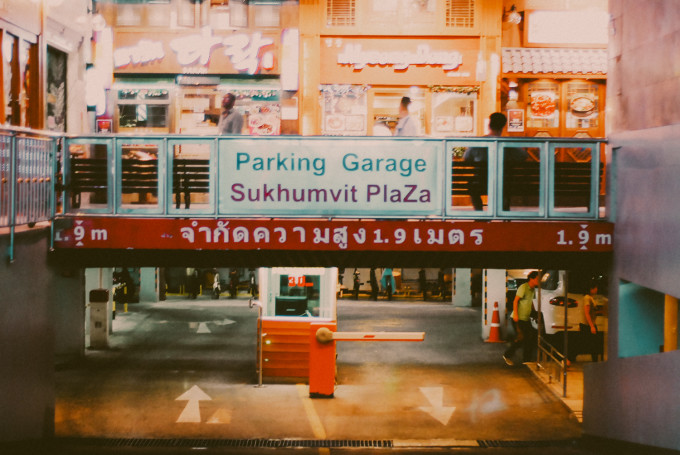 Bangkok
An old-fashioned public telephone that has not been seen for many years, I wonder why it says "Xu Jinjiang"? ? It feels indescribable in minutes.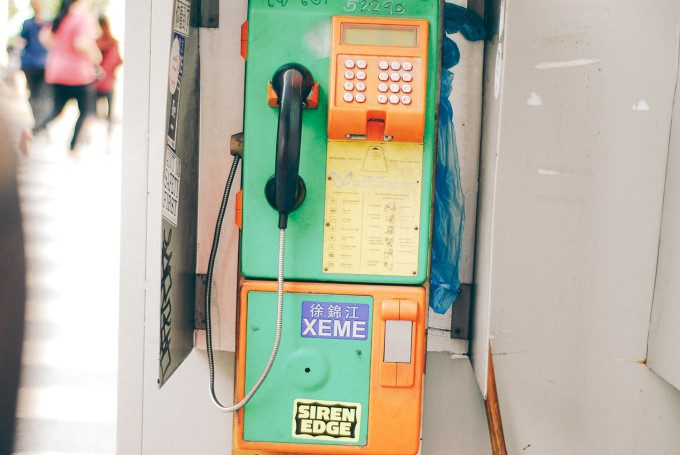 Bangkok
At night, it is full of the unique "market taste" of tropical regions, and the lights make the already colorful streets more cinematic.
Bangkok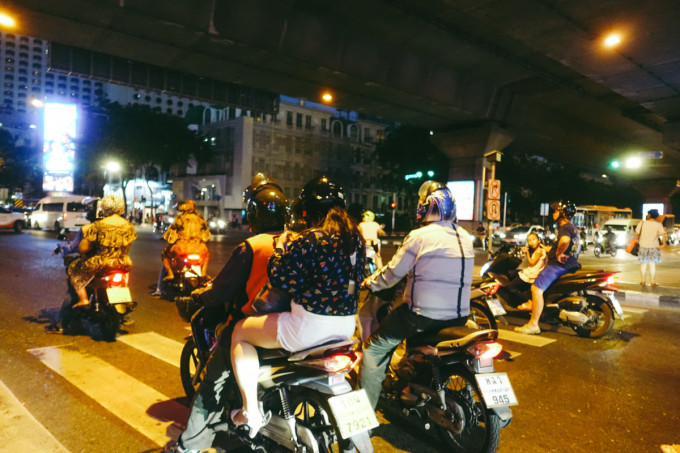 Bangkok
Of course, in addition to the unique tropical temperament, Bangkok also has a sense of fashion and artistic weirdness. For example, this private art gallery in the shape of a woman's body suddenly emerged from a pile of old buildings.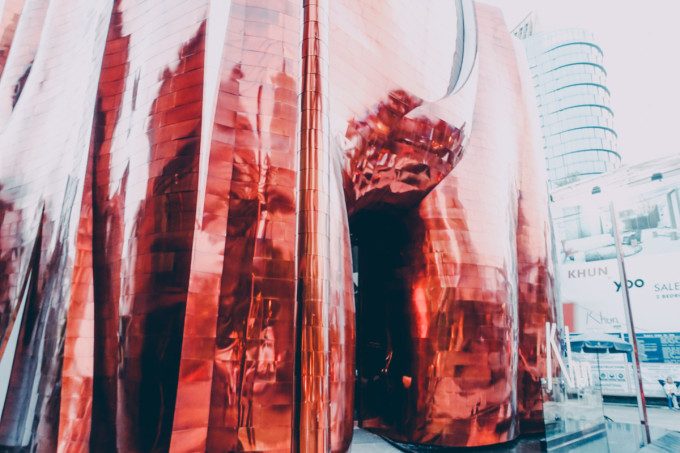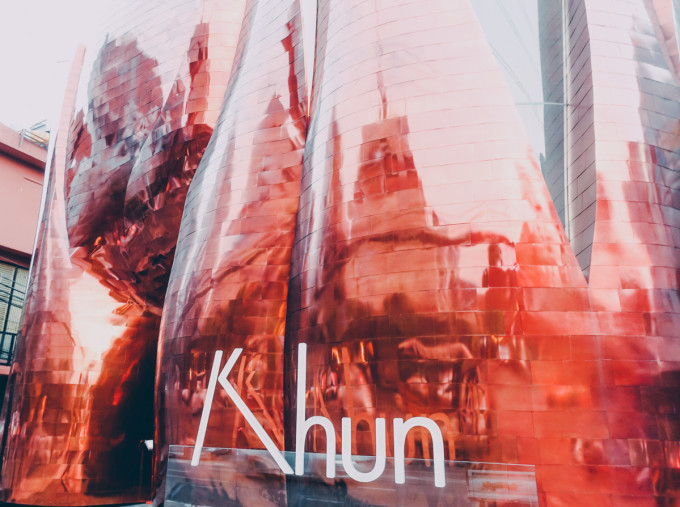 ?The fashionable Thonglor street, Thonglor , was listed as a must-go check-in place before traveling. After I went there, I found out that this is a place where you will be disappointed if you hold on to your purpose, but you will be full of rewards if you walk in the garden. Before coming, the information we get is that there is Riben people Bangkok neighborhood, is Bangkok The second largest shopping district, but here and Chiang Mai Ningman same way have in common? Those famous red or net worth exploring shop, tucked away in a neighborhood in a decentralized yet, if you go with a purpose Looking for a certain store, it may be difficult for passers-by who have passed by and inquired countless times, even if the store may be in a certain corner, you can't see it as if you scratch your shoulders. (Can't laugh.jpg) For
example , Mr. Pineapple followed a record shop selling vinyl on ins. The selling point is that as long as you buy vinyl at his house, the boss will take him a beautiful photo and send ins ( I'm talking nonsense hahaha). In short, Mr. Pineapple must find that shop just like she was stunned. So we walked east and west dozens of miles on a certain street in the Thonglor neighborhood, or took a taxi back and forth, each time it was only one or two kilometers.
The hard work pays off...We spent a lot of taxi money, and we got a lot of bubbles on the soles of our feet, and finally found this record shop where the owner will shoot the ins of the beautiful guests! !
emmmm...The whole vinyl + CD wall (not much in fact).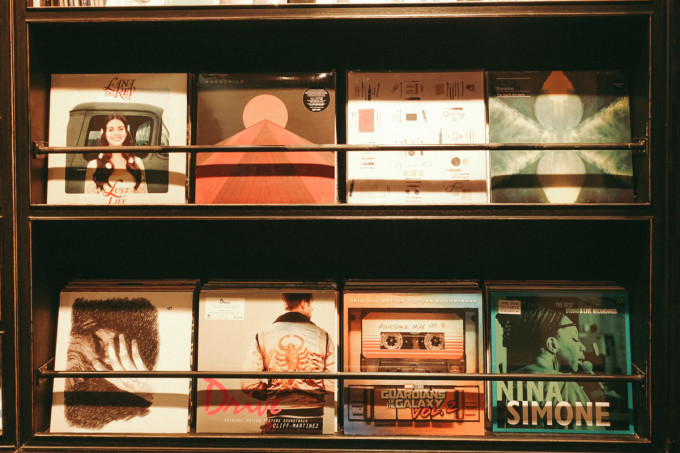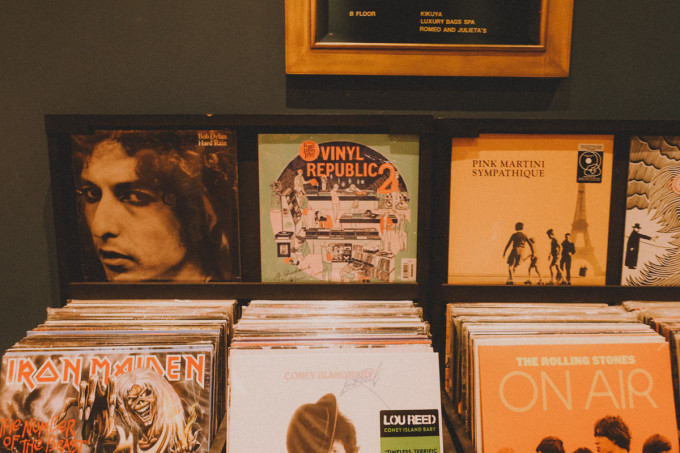 There is a pilgrimage wall where everyone can climax at first sight. (Actually... I didn't take pictures of the wall all because the clothes on the shelf next to the big promotion occupies half of the wall. The pixels on the screen are forcibly enlarged and are comparable to the acne marks on Teacher Pineapple's face. No, my face Of my face?)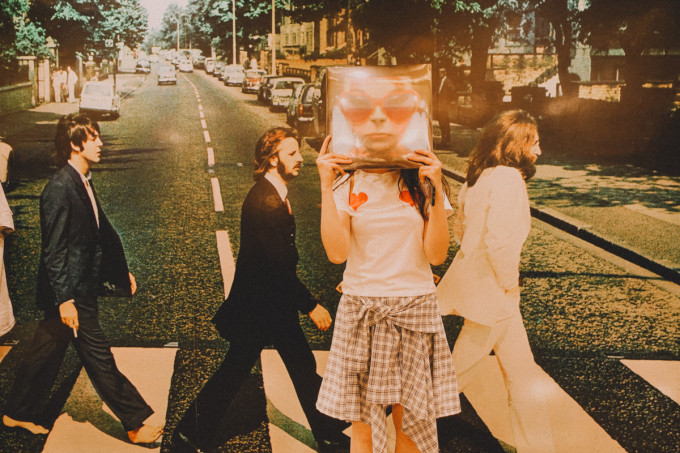 Teacher Pineapple happily looked for the dish...emmmmm... The speed of the single girl's hand is evident.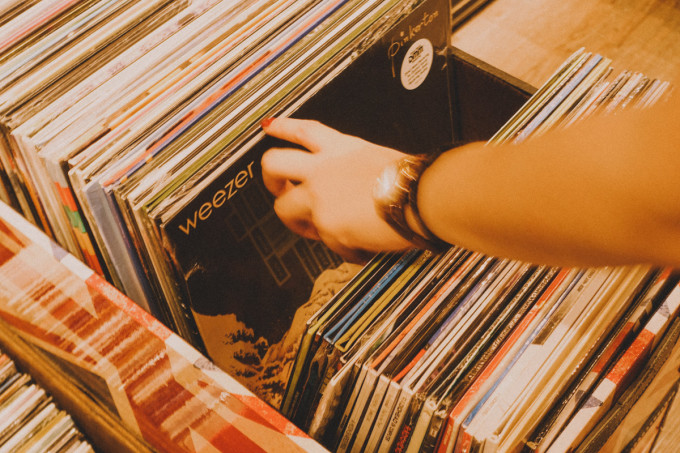 Bangkok
After walking for a few hours, I finally spent the money.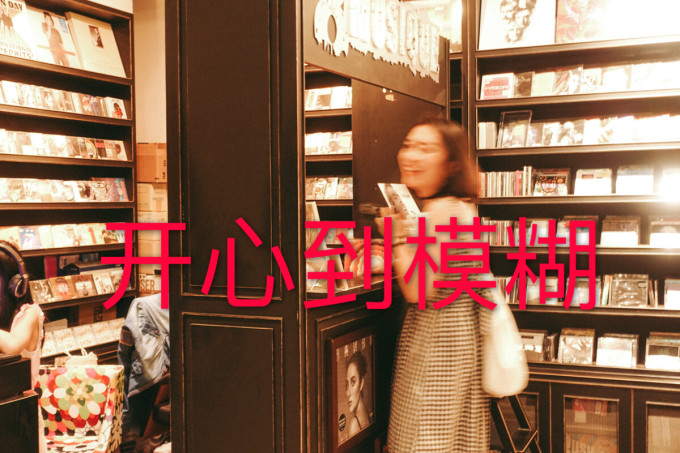 ? Final
in
as
willing
to
compensation
.
.
.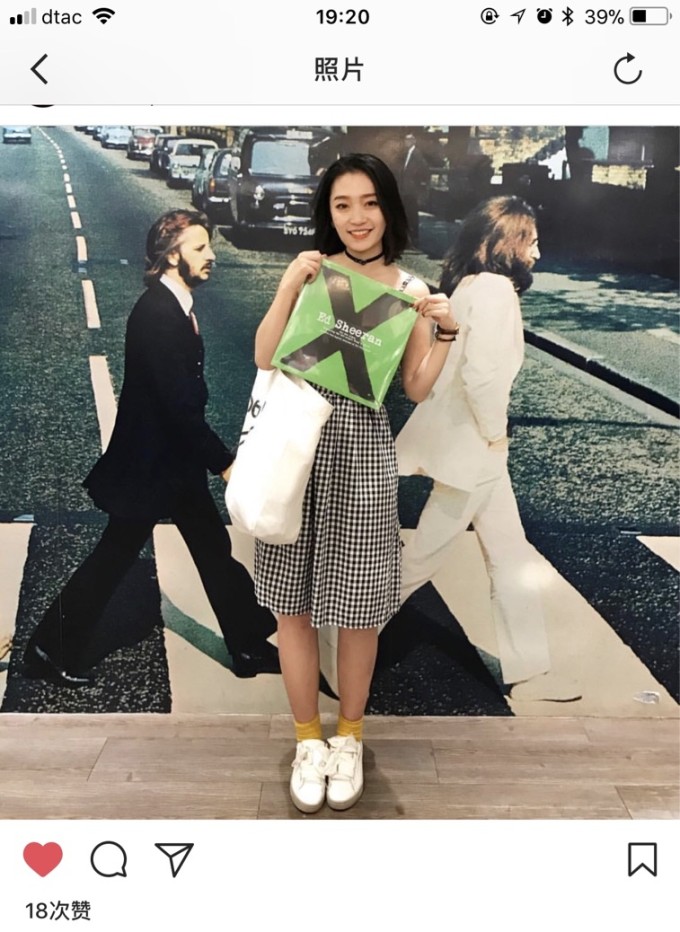 Yes, she also gave herself a like.
In addition, there are some literary and artistic places in the thonglor district, but there is no interest in visiting too many literary areas.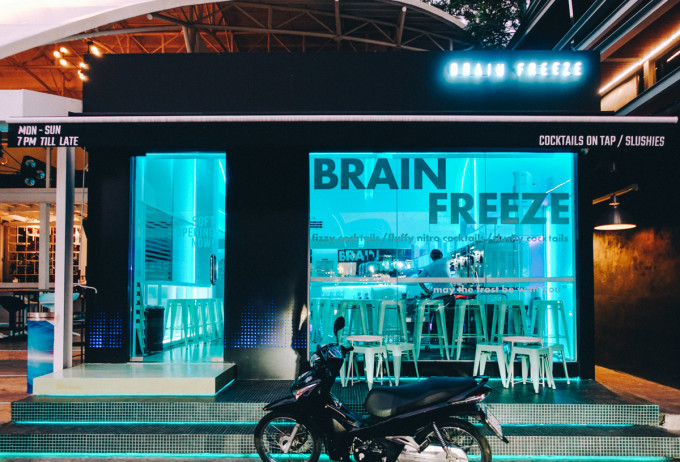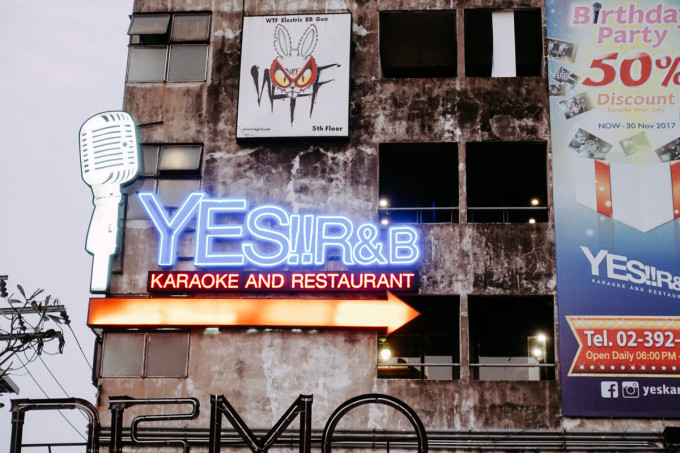 Grandpa Rock and Roll, emmm... please stay serious!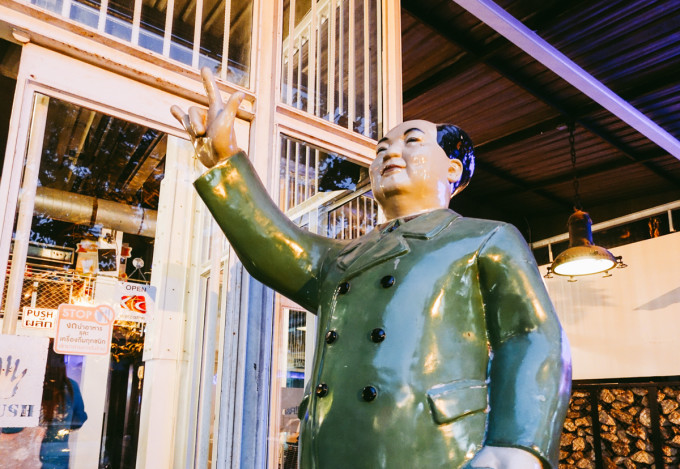 On the contrary, the small shops on the street are more interesting. It just looks gloomy at night, a little scared (¬、¬)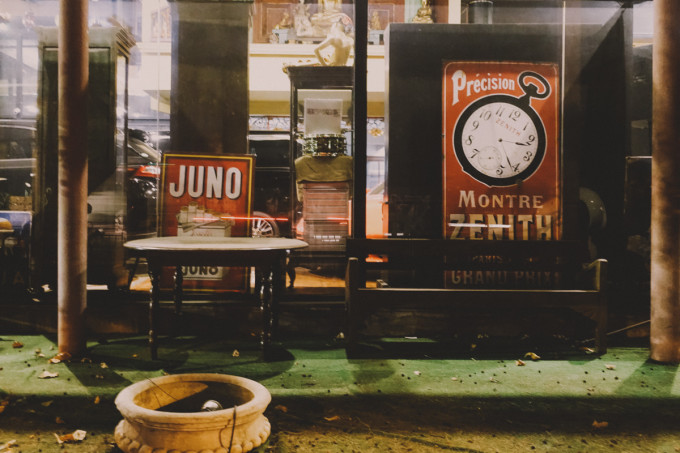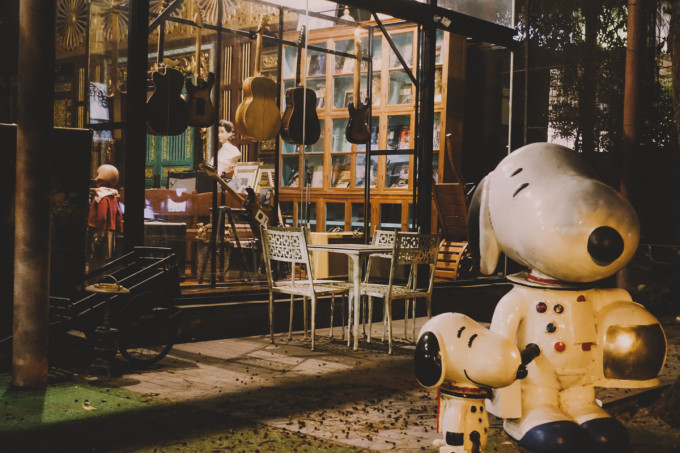 Oneday: Recall childhood memories
In order to facilitate travel, but also to bring balance to the long journey on costs, we are in Bangkok to move to the last two days? A OneDay Hostel, a nothing to do with luxury, and chic affair of a small hotel, which makes us stay night The cost is reduced by half (if you live in Oneday 's hostel beds, it will be cheaper).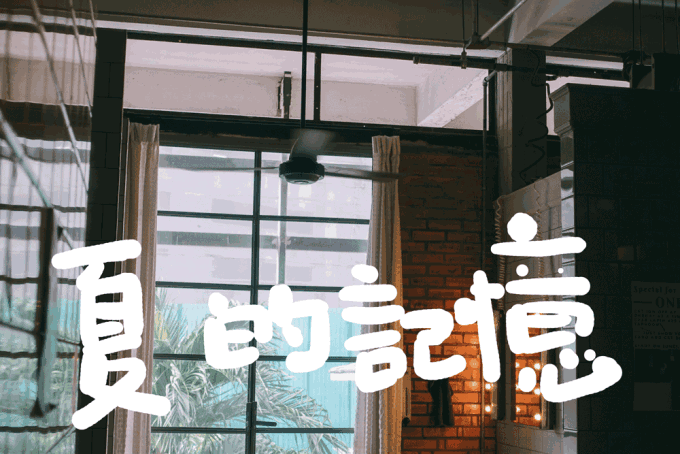 ? Oneday is an exquisite retro hotel, which gives me memories of summer when I was a child.
The first floor here, no, it should be an entire alley on the first floor, all within Oneday 's sphere of influence. The first floor is modern and literary. The cafe, flower shop, and library are much richer than we thought.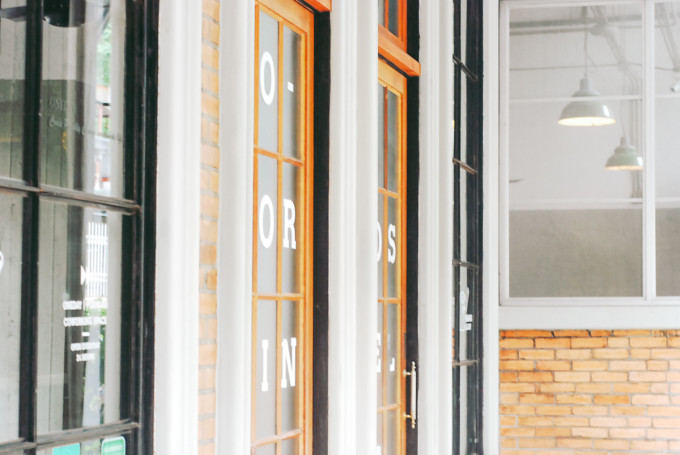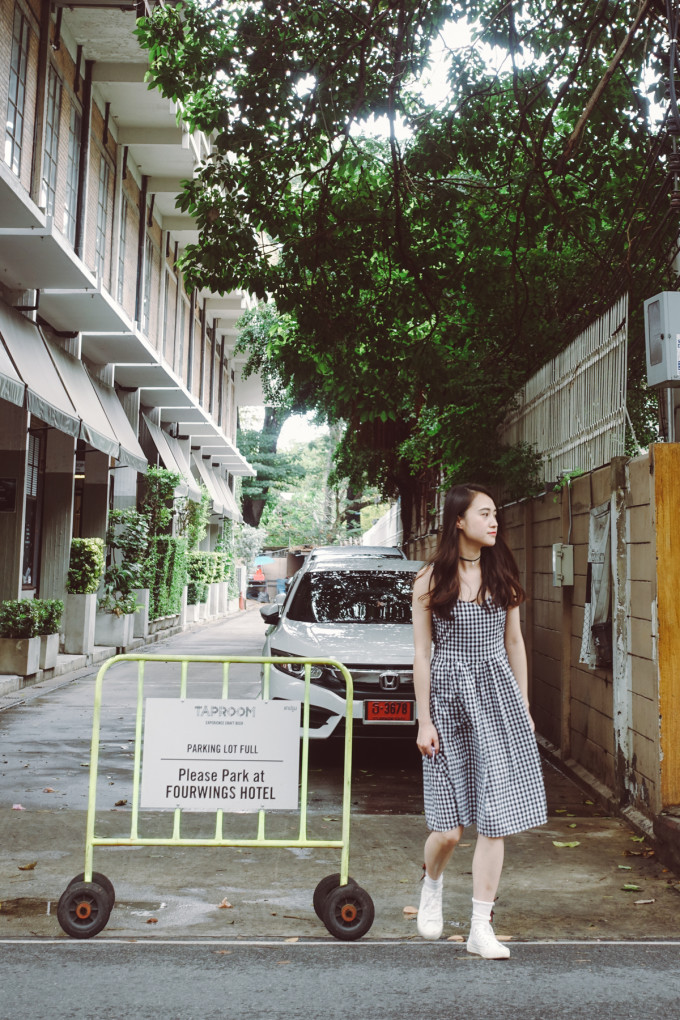 Credit card required to enter the library, we see from the register of British lawyer, German freelance ...... come on a self-study a foreign country, I feel wonderful, why not make a person all the way to another country self study? ?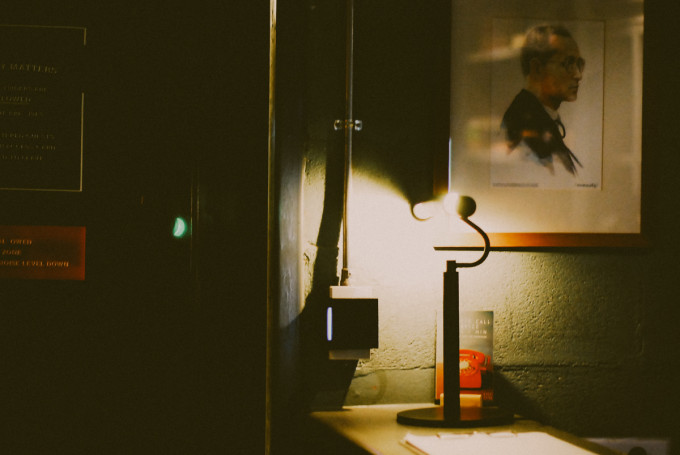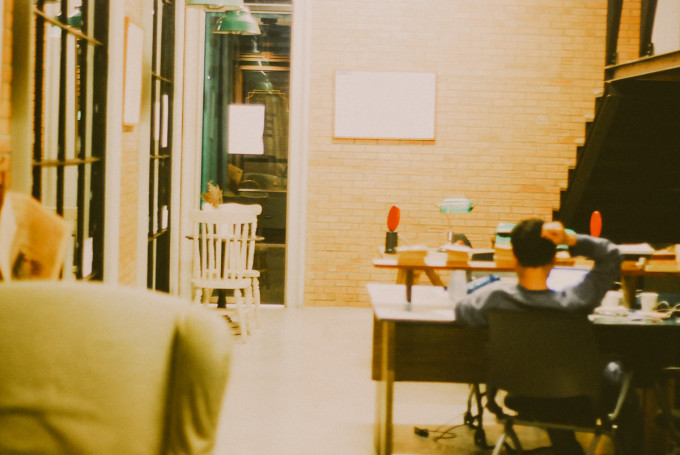 On the other side is the guest room area, and various magazines and newspapers are placed in the public area on the first floor.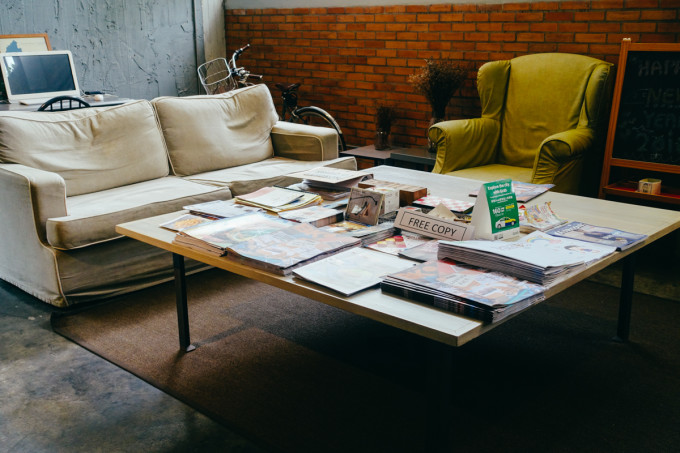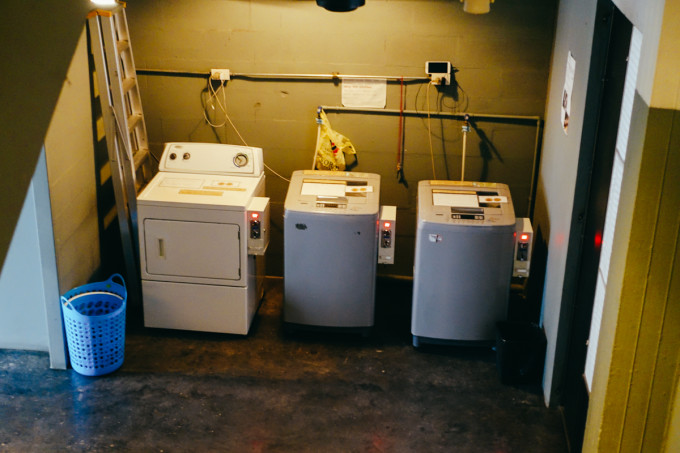 The guest rooms are on the second floor. We need to drag heavy luggage through a small gallery. Unlike the hotel, everything here needs DIY.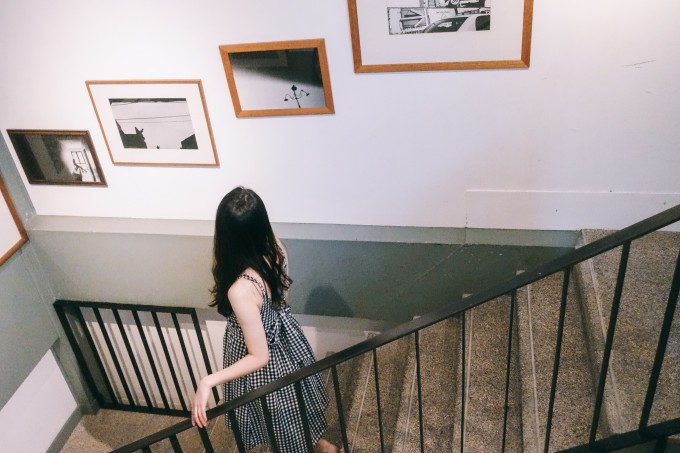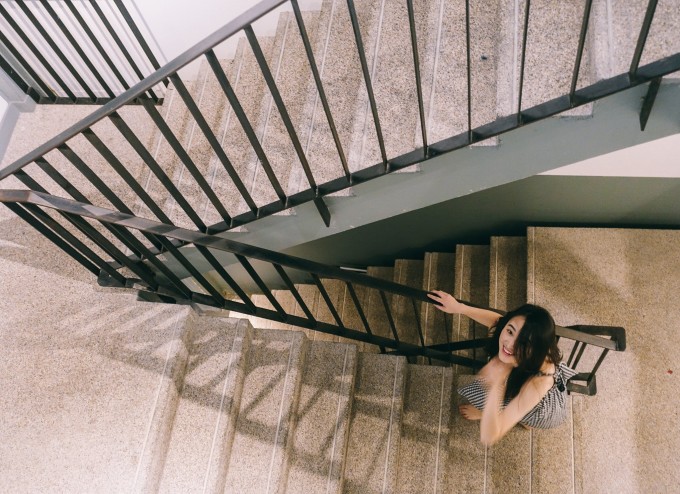 The second floor is covered with thick childhood memories.
Before entering the second floor, you need to take off your shoes, after a bath, and a long quiet passages , to reach our room. Heat and soap scent came from the bathhouse, like a tube building where I lived when I was young.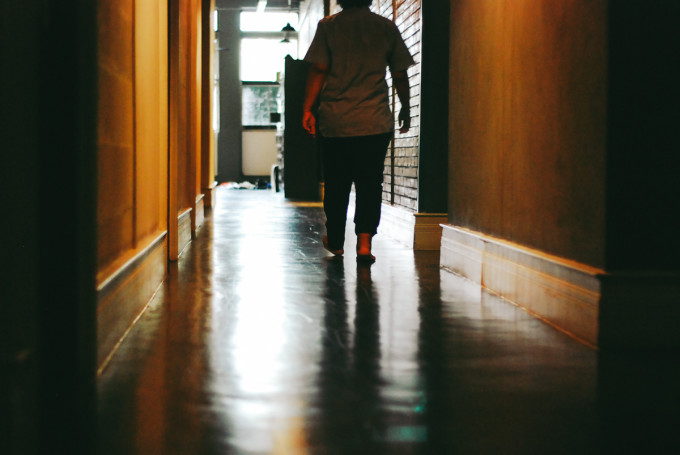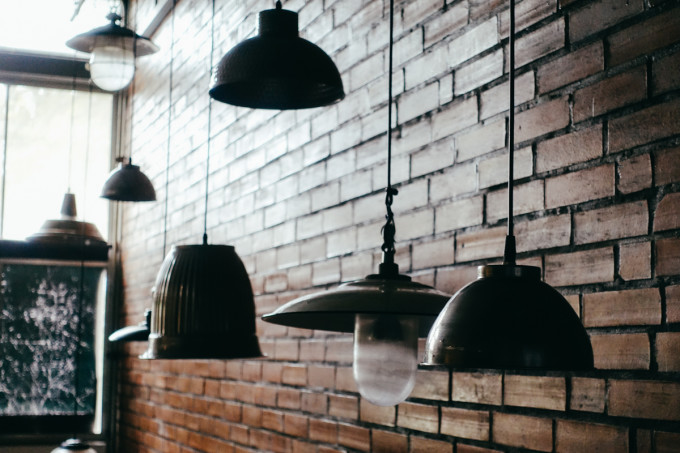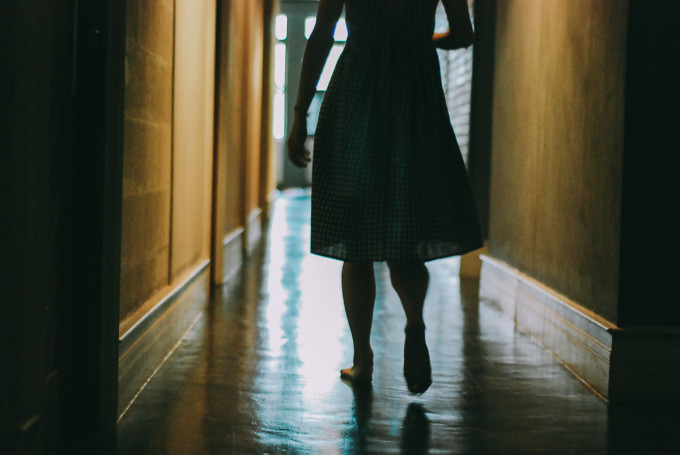 Countless clothes hangers and clothes marking men and women hang at the entrances of public bathrooms and toilets. After opening, there are exquisite toilets and bathhouses. Well, it can really be described as exquisite.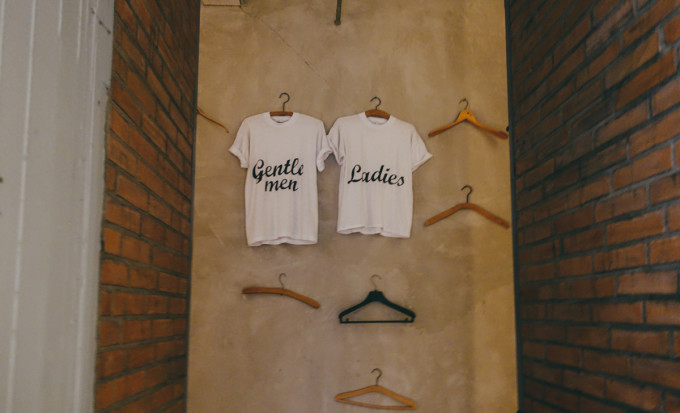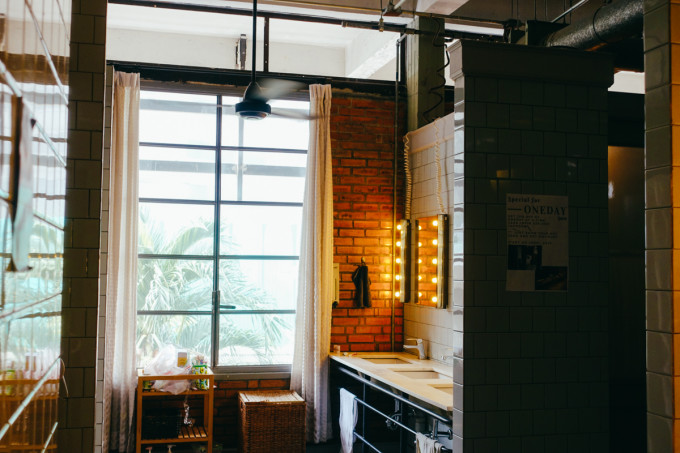 There are strange decorative paintings hanging on both sides.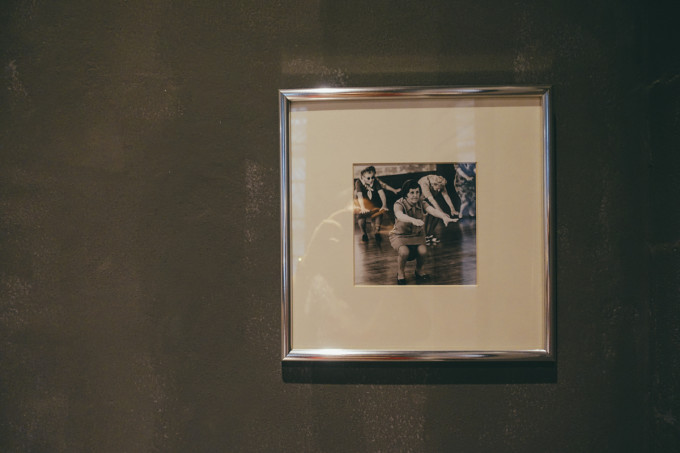 The room is exactly the same as the overall style. Did we meet people from various countries on the corridor, but didn't say hello to each other very much? It seemed to be different from the youth hostel in the general sense. ?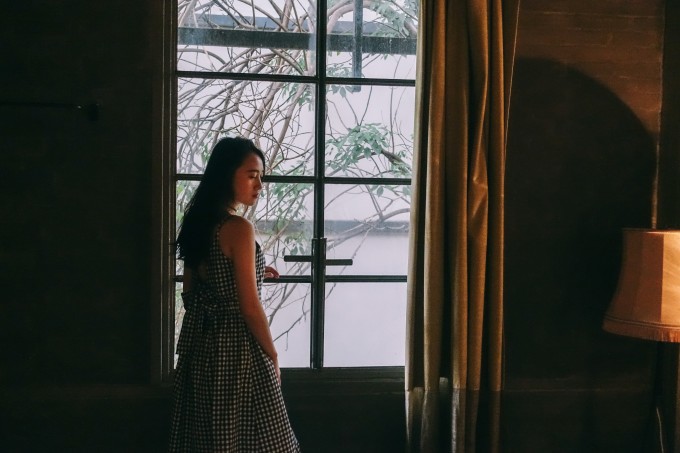 However, I was shrouded in the emotion of losing my mobile phone in a foreign country, and gave all my bad emotions to this hotel. In addition to the crazy motorcycle racing outside the window at night, I couldn't sleep all night. ? So, I don't like it here. After
waiting for a few days, there is still no news (after all, I have never recovered any of my stolen mobile phones). Before leaving, I erased all the records on the mobile phone. Bangkok ,? Goodbye.